The Academy extended a record 774 invitations for new members, including directors, VFX, actors, marketing and PR, and more to join the Academy and be able to vote for Oscars.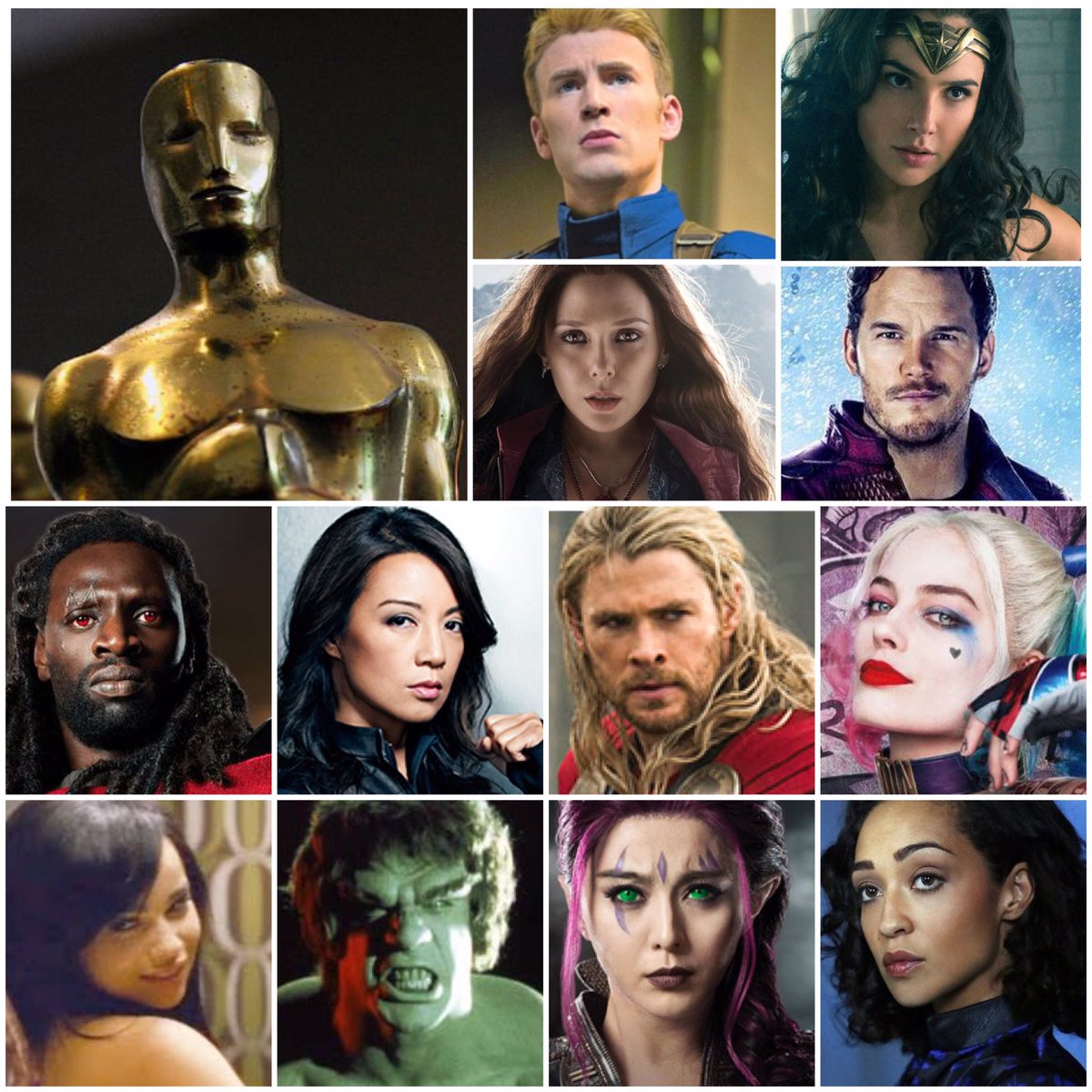 Among the actors: lots of superheroes and cast from Star Wars: Rogue One.
Superhero actors include:
Gal Gadot (Wonder Woman, Justice League)
Chris Evans (Captain America, Avengers)
Chris Hemsworth (Thor, Avengers)
Lou Ferrigno (Hulk)
Chris Pratt (Star-Lord, Guardians of the Galaxy)
Elizabeth Olson (Scarlet Witch, Avengers)
Margot Robbie (Harley Quinn, Suicide Squad)
Omar Sy (Bishop, X-Men Days of Future Past)
Fan Bingbing (Blink, X-Men Days of Future Past)
Zoe Kravitz (Angel, X-Men First Class)
Ming Na Wen (Agent May, Agents of Shield
Ruth Negga (Raina, Agents of Shield)
Could these new members help superhero films get more love at the Oscars? Time will tell!