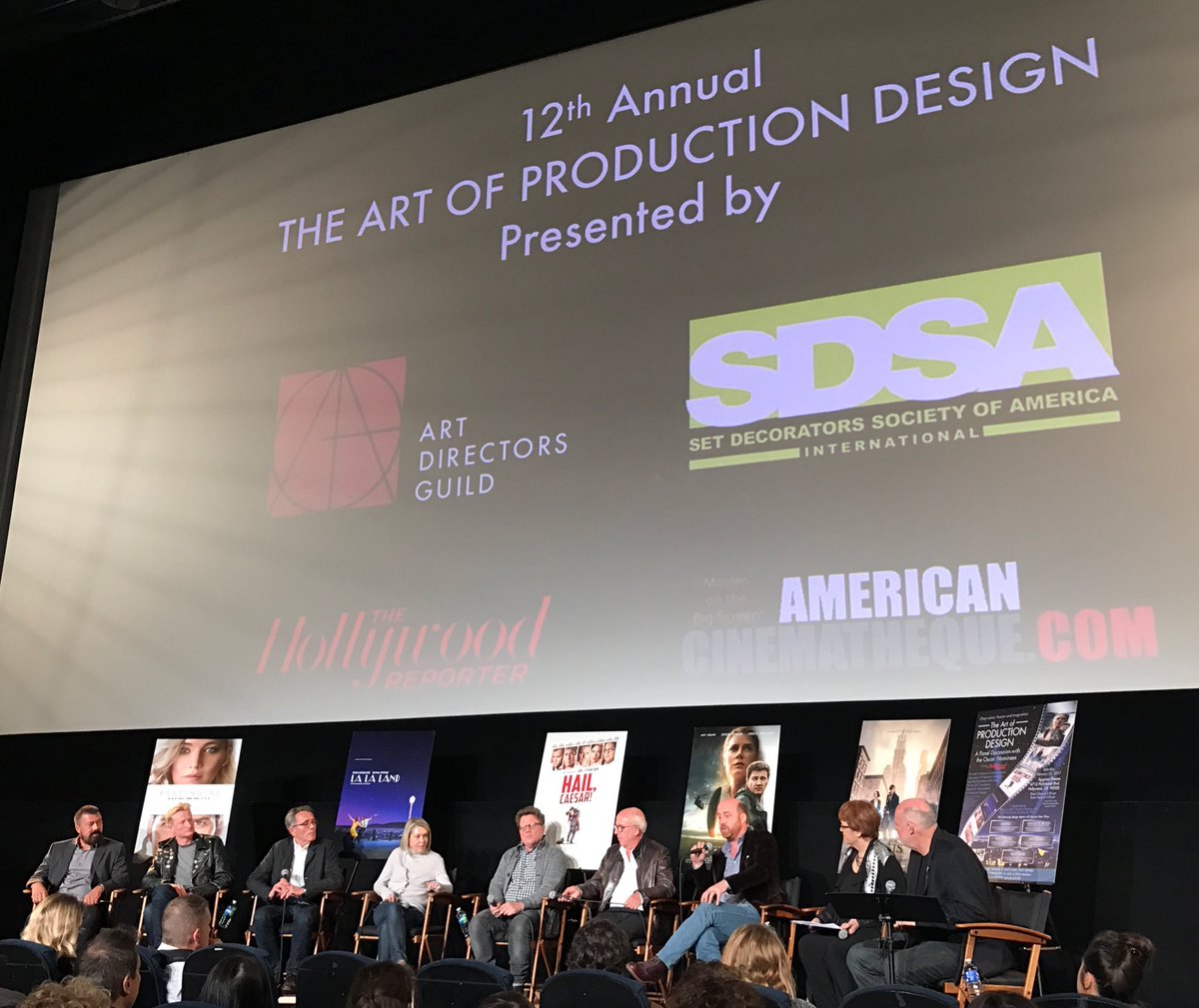 HOLLYWOOD – The Art of Production Design Oscar nominees panel featured Arrival, Passenger, Fantastic Beasts, La La Land, and Fantastic Beasts on Saturday afternoon at the Egyptian.
The art directors said that we are in a golden age of film because directors these days know when to use both digital VFX and practical set design tools, whichever best helps tell their story.
LA LA LAND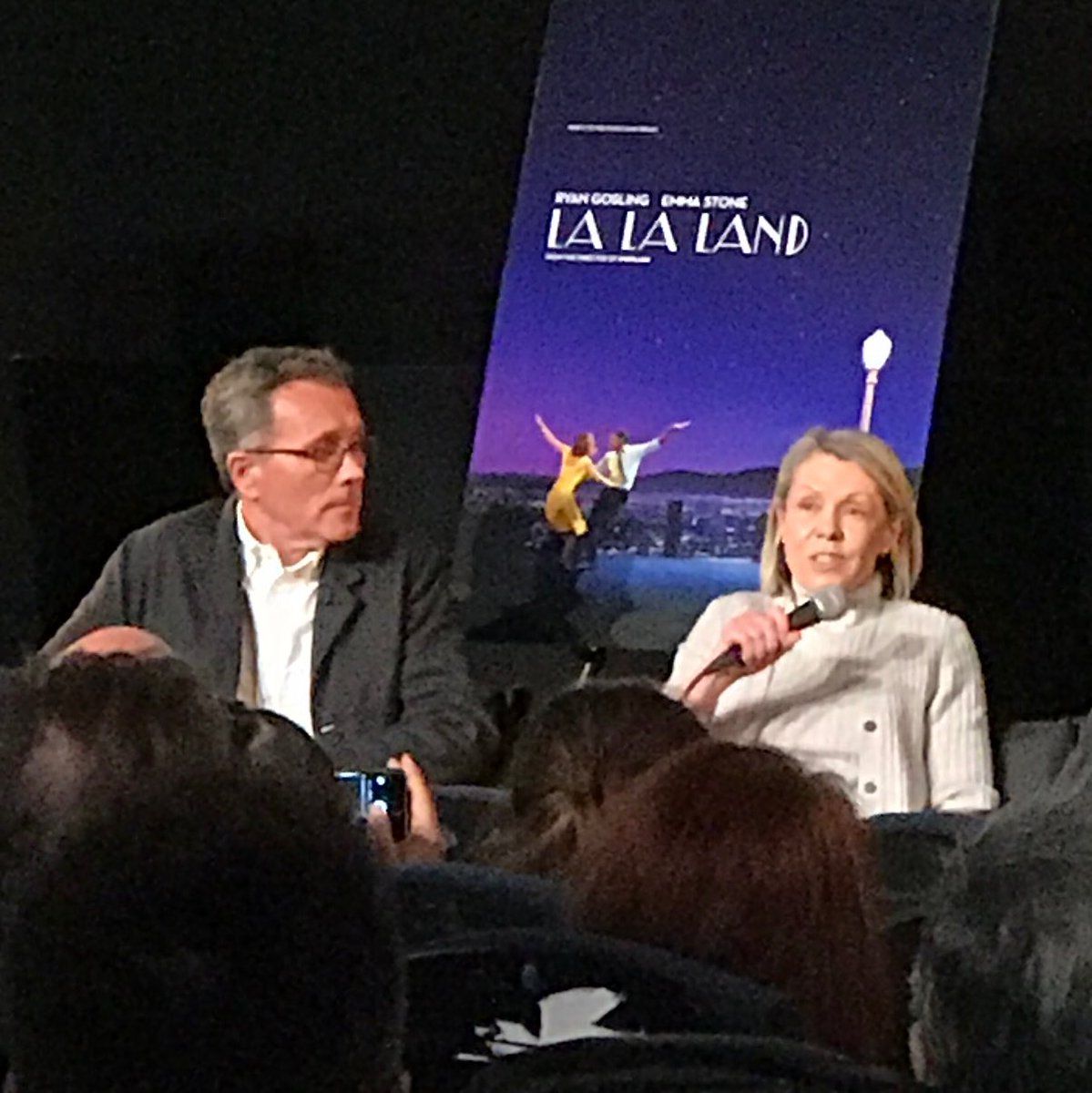 In La La Land, director Damian Chazelle waned to reflect California's colors in the film.
The production design team said that Damian likes LA's blue sapphire sky, and bright red bougainvillea, so those colors are reflected in Mia's apartment. Mia's colorful Hollywood apartment contrasts sharply to Ryan Gosling's characters drab simple apartment in the Valley, which actually is a simple apartment in the Valley.
La La Land uses a combination of real murals in LA, plus touched up or new murals and paintings added.
The characters jump into and out of these paintings which integrate reality and a fantasy musical world, much like in Mary Poppins.
The spectacular opening freeway scene was rehearsed in a parking lot, where Damian used his iPhone to storyboard how he wanted the camera to move through the scene.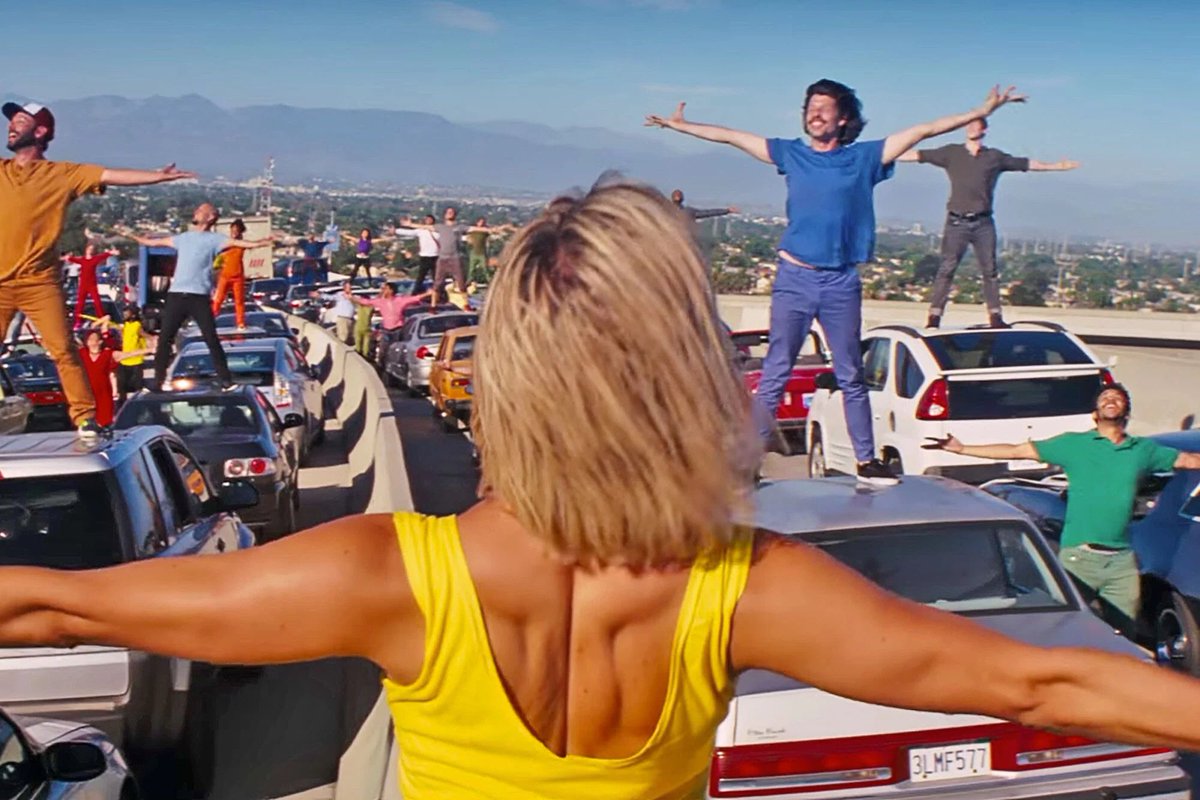 They filmed on a hot day on the 110/105 intersection because it has a view of Downtown LA in the distance, looking like the road to Oz.
Watch
 the side by side with Damian's iPhone storyboarding, compared to the final scene in the movie. Yes your phone helps with film production!
Also, the Griffith Observatory interior scene was shot on a stage because of the wire work to make the actors fly.
They acquired a large projector from eBay.

PASSENGERS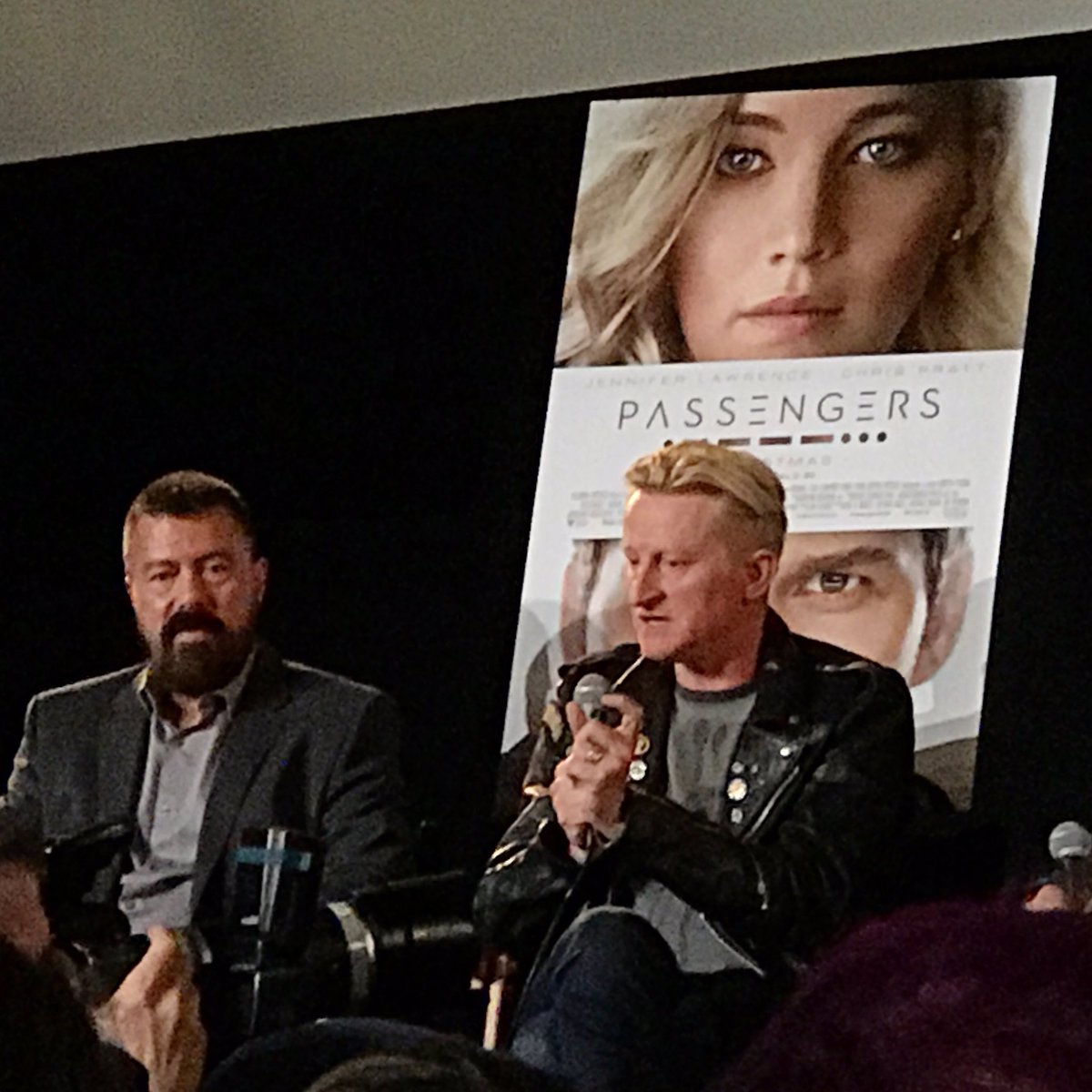 In Passengers, designer Guy Hendrix Dyas (photo right) said that "there was no design by committee. I got to do whatever I wanted."
That was a combination of practical sets, like the 4 real life cryo pods, with digital enhancement – all the rest of the pods were digital.
Guy built expansive practical real life sets in a film with just two actors to help create the feeling of loneliness for the characters to respond to better than a green screen.
Guy said that Jennifer Lawrence enjoyed her actual swimming pool, as a refuge from the chaos on the ship.
Guy described his background, from farmer selling eggs in rural England, to designing discs at Sony, to working on X-Men 2 and Inception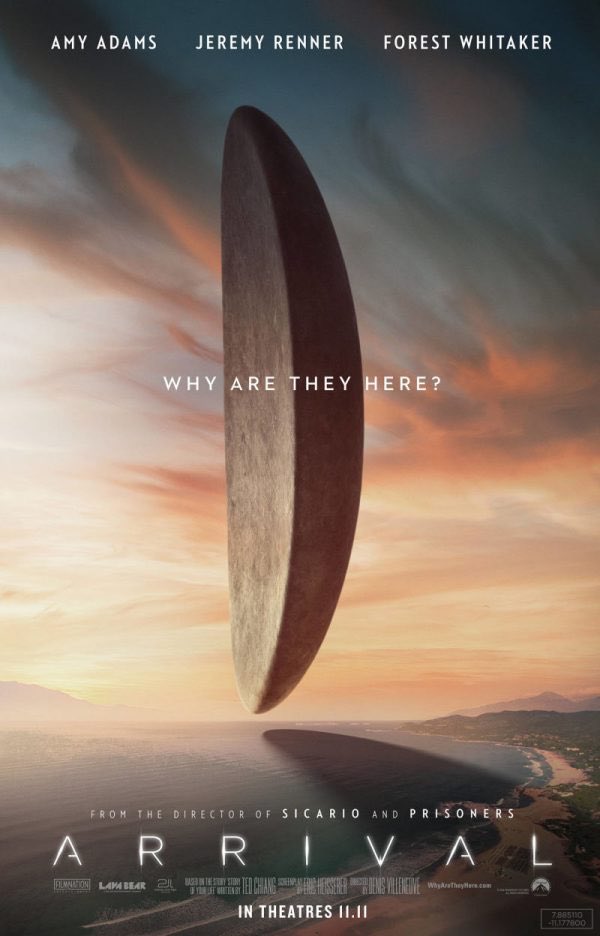 ARRIVAL
The alien ships were originally oval, but that was a bit boring so became concave. And they float above the ground. And no door.
The production designers had some difficulty trying to figure out what the alien language should look like. One of the designers asked his wife, who's an artist, and she helped design the circular ink blot language.
HAIL CAESAR!
The production designer used big retro Hollywood style sets, including the actual swimming pool used for shows.
FANTASTIC BEASTS
The Fantastic Beasts designers were not able to attend, so they sent a note of thanks which was read.
Thanks to the Art Directors Guild, Set Designers, Hollywood Reporter, and Egyptian for hosting this open-to-the-public panel!