Our Digital LA influencer crew attended an Aquaman influencer screening hosted by RealD 3D and Warner Bros. pictures at the RealD 3D theater in Beverly Hills.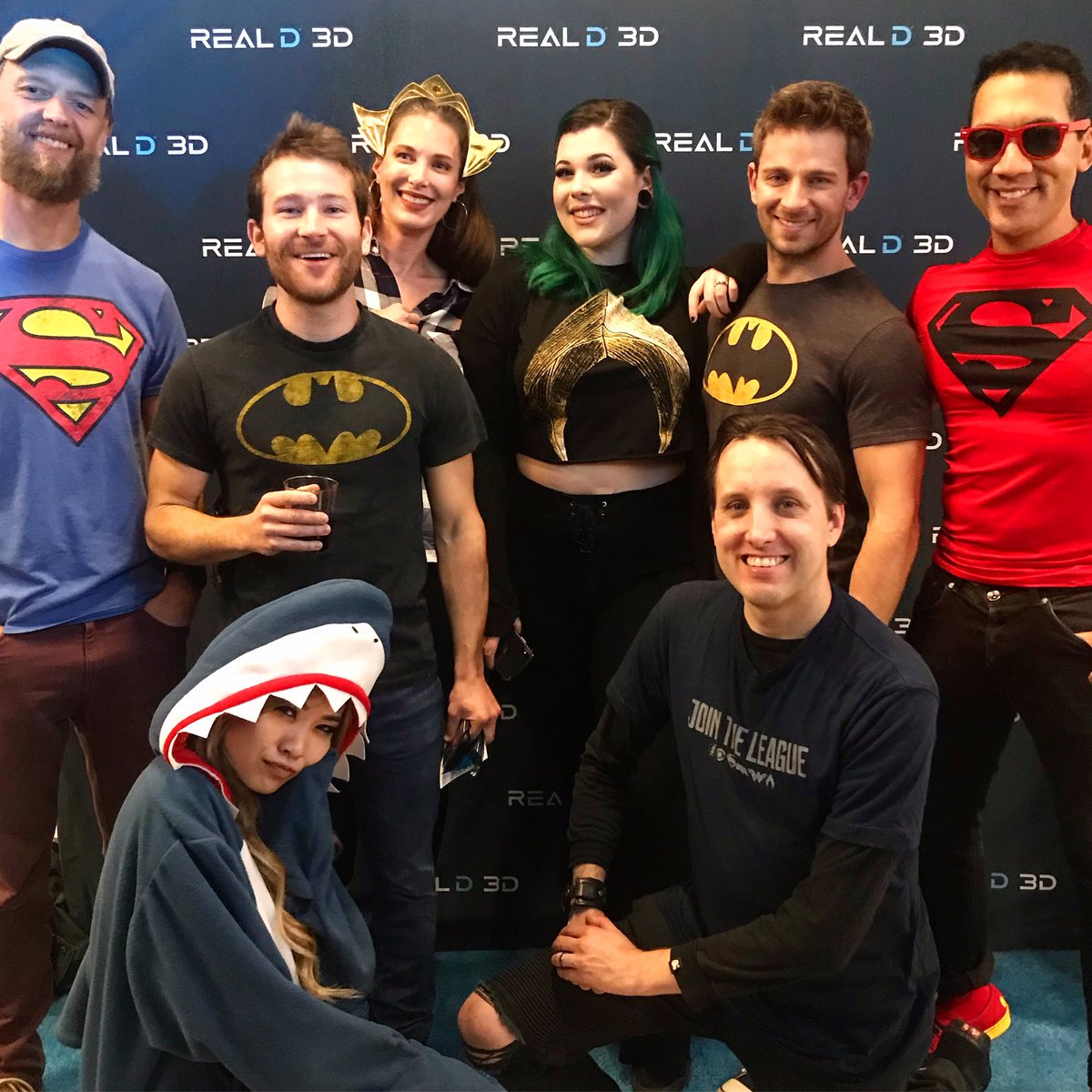 Attendees included YouTube, Instagram and other social media influencers, with host @WuzGood giving an introductory welcome.
Our crew wore DC shirts and rallied together others in themed DC shirts – and even a shark costume – for photos on the red carpet.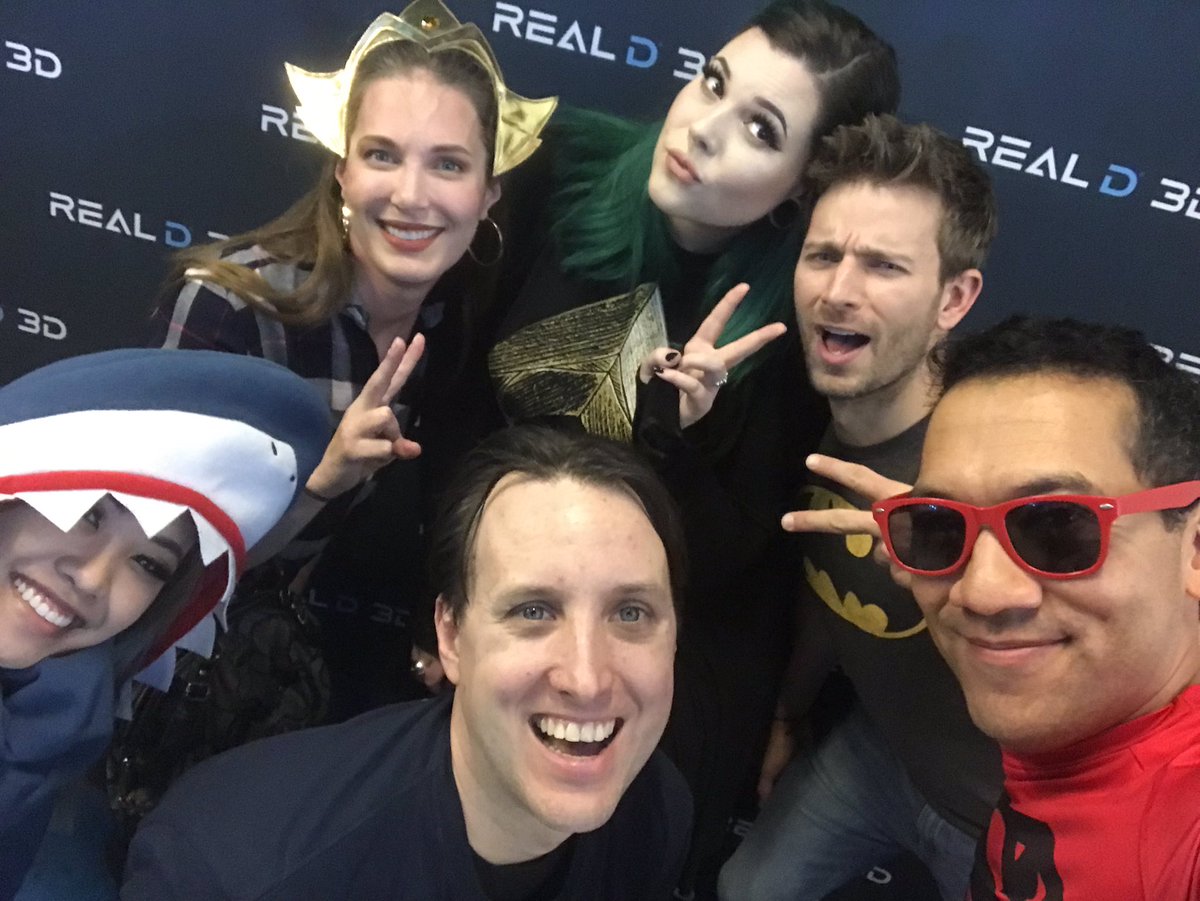 Attendees also did videos in a 10-second Aquaman video Photo Booth.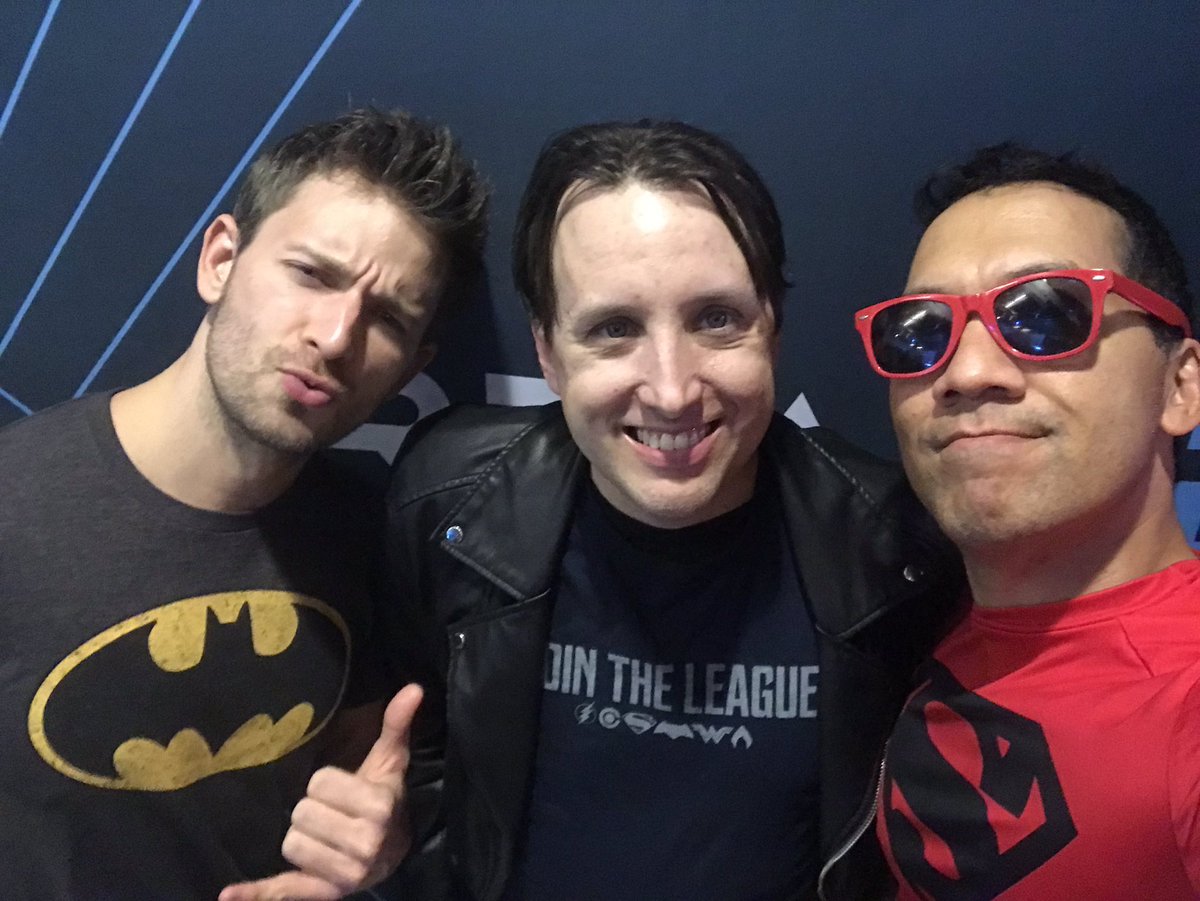 Thanks to RealD 3D and Warner Bros., for hosting. Thanks to our influencers @kevinwinston @derekyates @stevesievers for attending!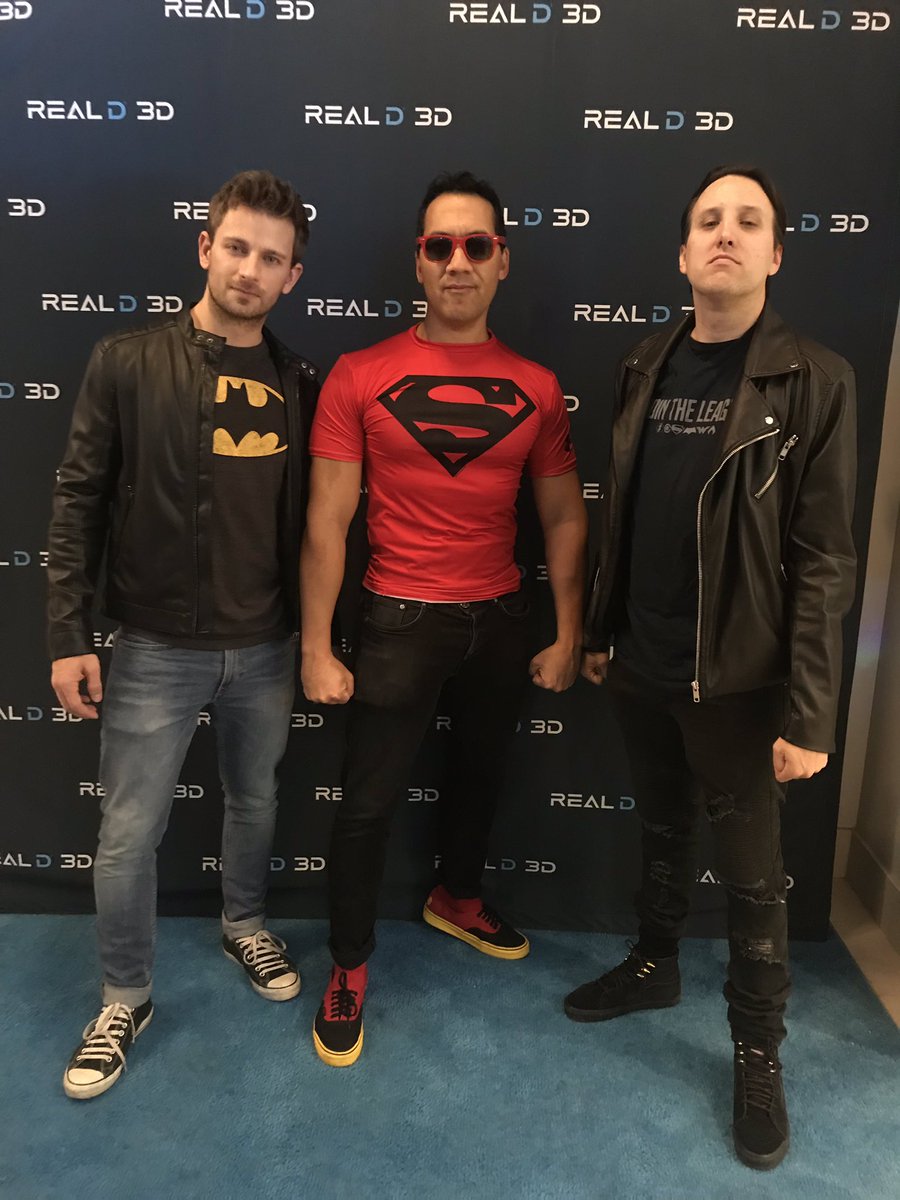 Aquaman Review
Aquaman is an epic visual spectacle, creating several underwater worlds filled with aqua-futuristic technology, sea creatures, and large undersea battles.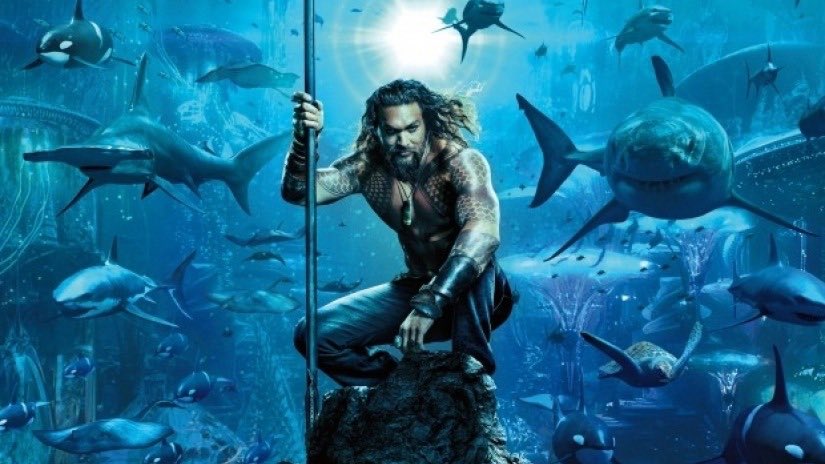 This is a must-see in 3D, because the 3D is really well done. It's not the 3D ViewMaser style layers in 3D conversion films.
Jason Momoa, one of the favorites of the Justice League movie, continues his ripped joke-y jock persona.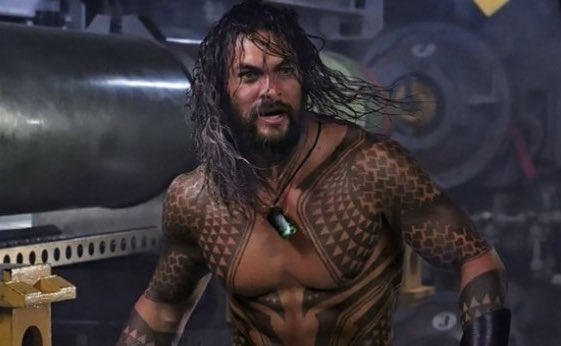 It works here to lighten the mood amidst all the royal Atlantean speech. His several "that's awesome!" exclamations keeps him relatable, and resulted in several laughs at our RealD screening. He also excels at hero posing, both with or without trident. (So much so, we totally want to re-do our videos in the video Photo Booth!)
Amber Heard plays Princess Mera as smart and strong. She has several terrific combat scenes and always fun to watch her use her water-control powers in new ways.
Visual effects are terrific, including water, creature, lightning, etc.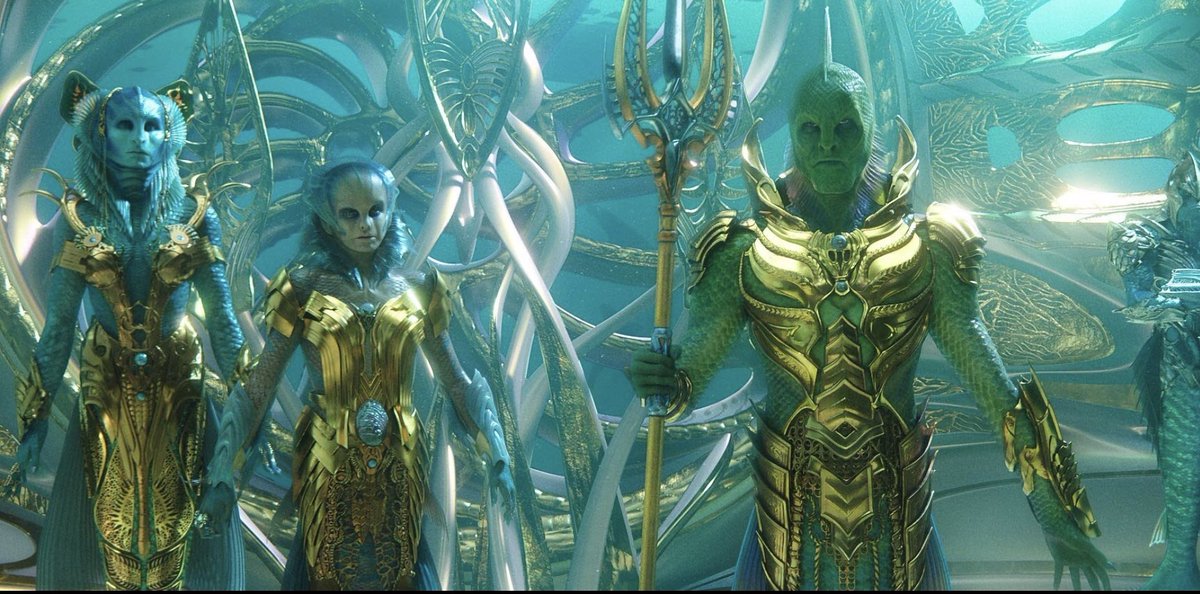 The undersea battles which feel like Star Wars battles underwater. Appropriately, Industrial Light and Magic led the VFX. Congrats to other VFX companies which worked on the film, many of which have offices in LA: MPC, Method Studios, Scanline, Digital Domain, Rodeo, and Weta Digital.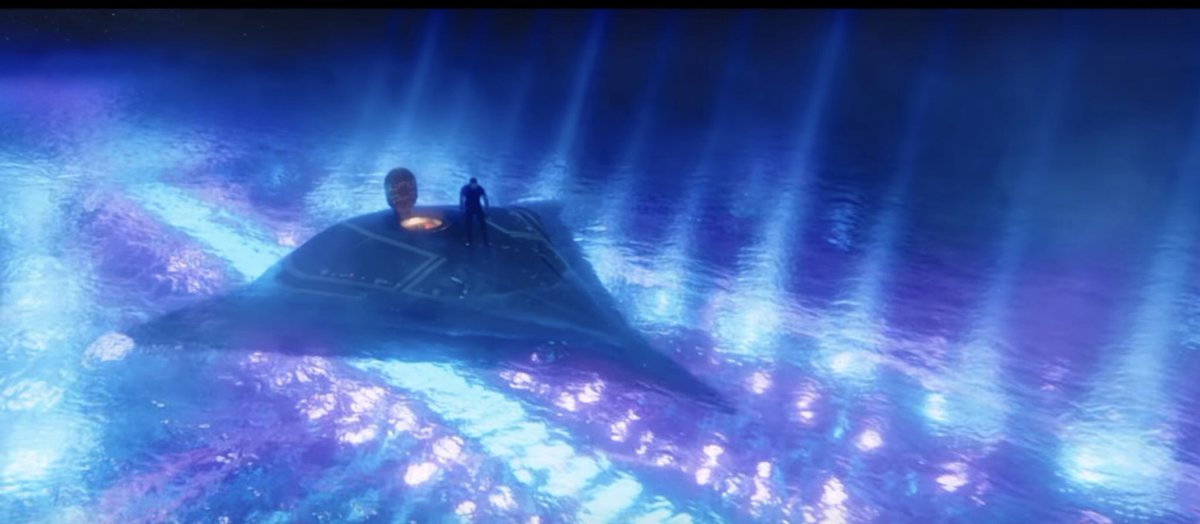 Fans of the animated Superfriends will appreciate that both Aquaman and Black Manta's costume design are loyal to the comics. Even Aquaman's animal telepathy circles when he summons sea creatures are well represented on screen.
The story and character arcs are a bit simple, and emotional resonance is mild.
And you'll catch themes and homages seen in other films, including King Arthur (only the rightful king can draw the sword/trident), Lion King (reluctant king returns home), Black Panther (hidden advanced futuristic society with challenge battle to be king), and Ant-Man and the Wasp (deceased mother).
But overall, it's a fun summer popcorn movie blockbuster style action flick, fun for the holidays. We definitely put Aquaman in the top 3 of the DC movie universe, after Wonder Woman.