At the Arcane Immersive Experience pop-up, you can step into the world of Riot Games' bestselling game League of Legends and its new Netflix show Arcane. You can talk to characters from the show, join them on missions on your two hour open-world visit to the Undercity of Zaun.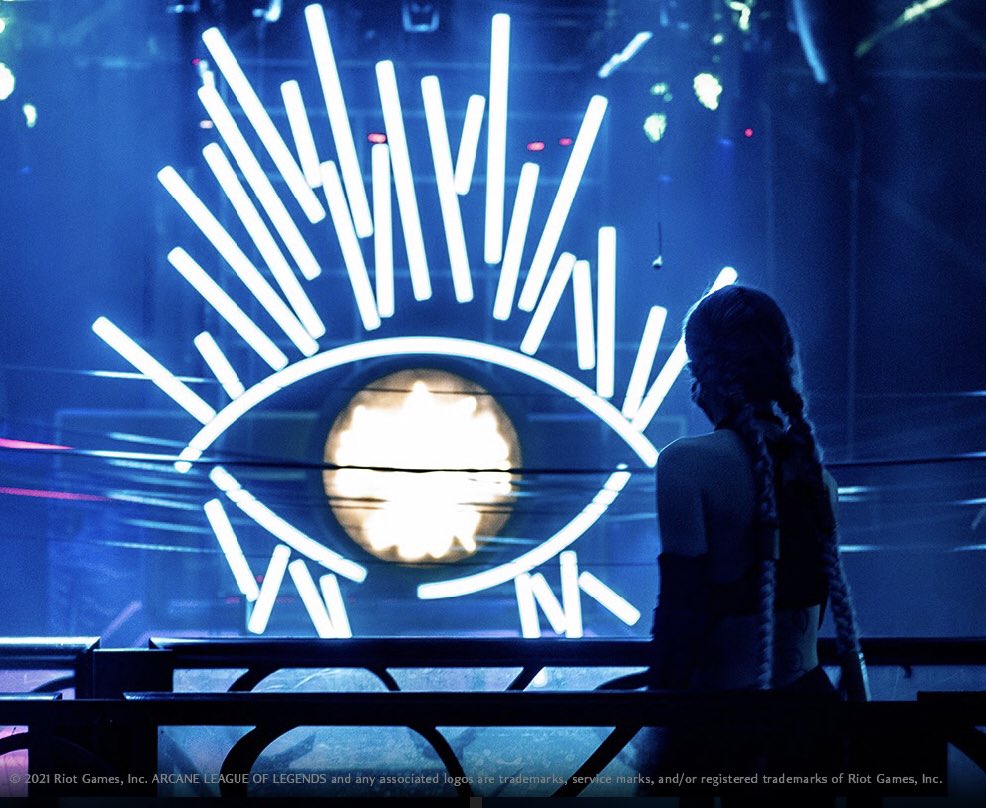 LA-based Riot Games has partnered with UK-based Secret Cinema experiential company to create an immersive open world experience to help promote its new top hit show Arcane, which released on Netflix on November 6.
The 9-episode Arcane first season brings the League of Legends game champions to animated life, and the interactive experience brings the Arcane characters to IRL life.
You don't need to have played the game or watched the show to participate, but it definitely helps to at least watch the first episode or two of Arcane on Netflix to understand what's going on.
WALKTHROUGH EXPERIENCE
You have two hours to explore the Undercity Zaun at your leisure.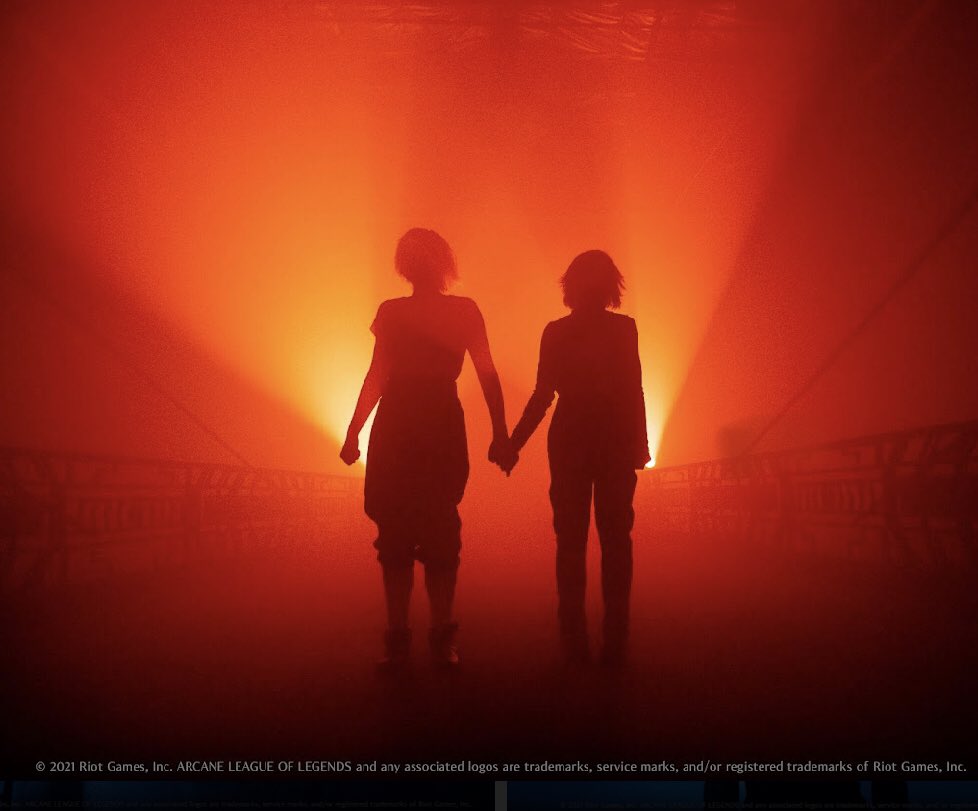 Before You Go:
Watch the trailer on the site to get an idea of how the experience works. It's non-linear, non-passive storytelling, like the League of Legends roleplaying game brought to life
Create a name for your character, and your backstory. You are part of the role play, not a passive observer.
Dress in costume (optional) to fit your character. The world is Victorian meets Cyberpunk. Accessorize with goggles, leather straps, tunics, vests, and your neon LED rave clothing (LED glasses, shoes, etc.)
Arriving
Follow the directions to the venue in south downtown LA. Note: it's in a studio about 15 minutes south of downtown LA, so plan your commenting time accordingly. The studio is in a warehouse-y deserted area at night, which fits well with the Undercity vibe of the world.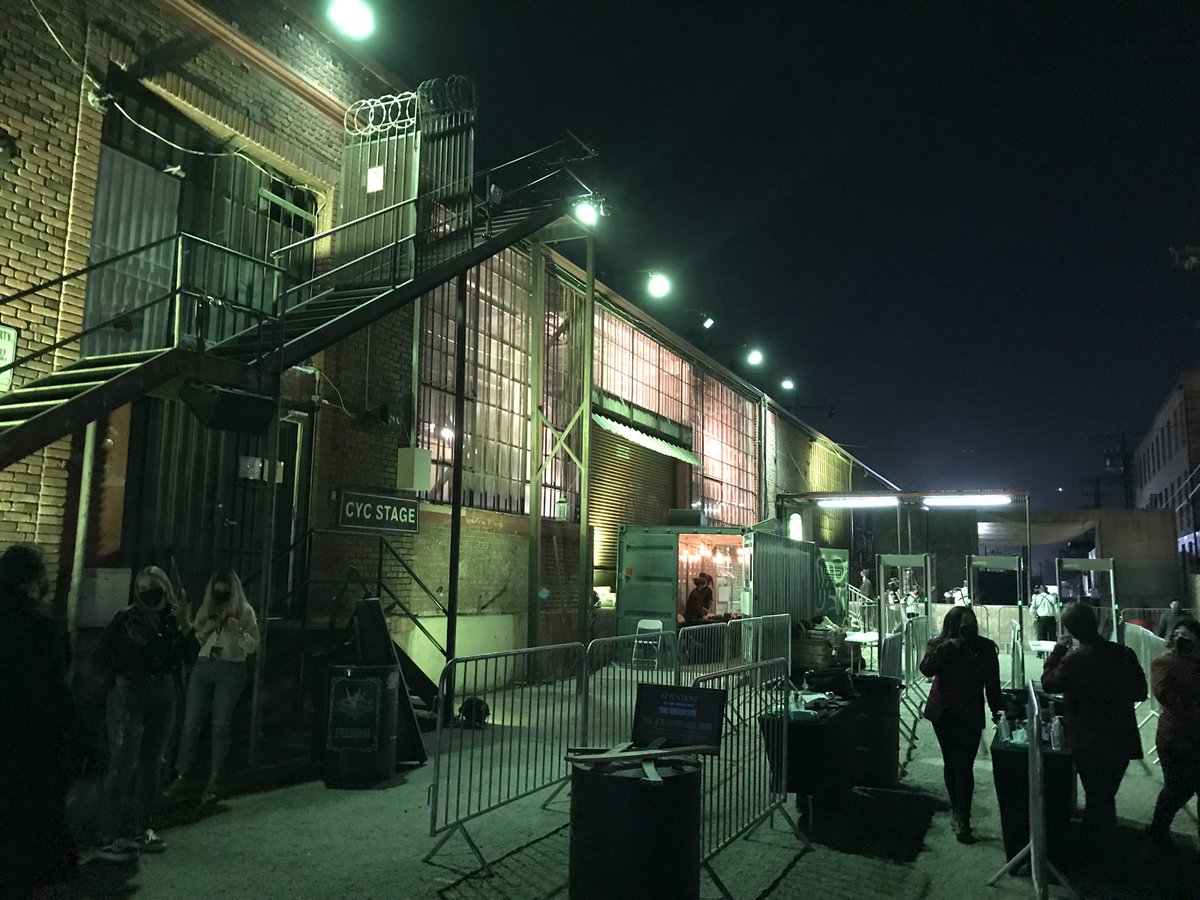 When you check-in, you'll be asked to show vax proof, security scanners, and asked to put your phone in a sealed pouch you can carry with you and unlock at the end of the show to take pics. Photos are not allowed during the interactive part of the experience.
You and your party will join a group of about a dozen people to go in groups at a time. You can stick with your group or explore on your own. Your guide will lead you into the Undercity.
The Interactive Experience
You can choose to relax and enjoy the atmosphere, complete with lighting and fog effects that create a bustling underground city with adventure lurking in the corners. You can get a drink and play pool at the Last Drop bar, buy some food from the restaurant stand, discover illegal shimmer drink, or just stroll around the catwalks and stairs of Zaun.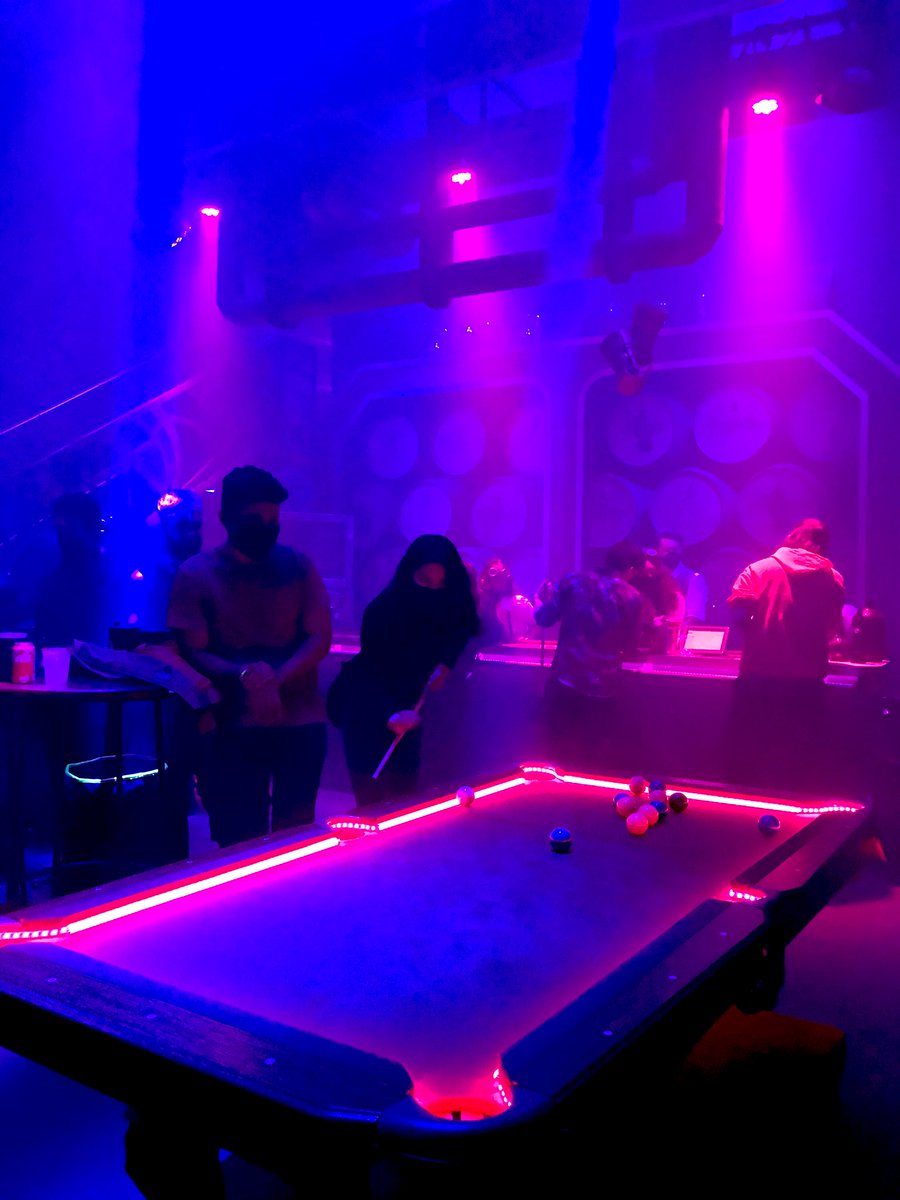 Or if you're feeling adventurous, you can talk to up to 20 characters from the game/show, who are all accomplishing missions. You can engage in most missions by talking or eavesdropping on a character or two, and following them around in small groups, helping them to reach their goals. You can meet Vi and join her quest to find her long lost sister Powder aka Jinx. Or you can discover Silco's infamous secret lab and decide whether to help him, or infiltrate him.
There are also escape-room style clues you can solve, such as deciphering graffiti to unlock new adventures.
The actors playing the characters will totally interact with you, asking you your name, what you're doing, and who you're with or working for, to determine if you're friend or foe, and whether to ask for your help in a mission, or evade you. So yes, it does help to come up with your name and backstory – who are you, and what are you doing in Zaun?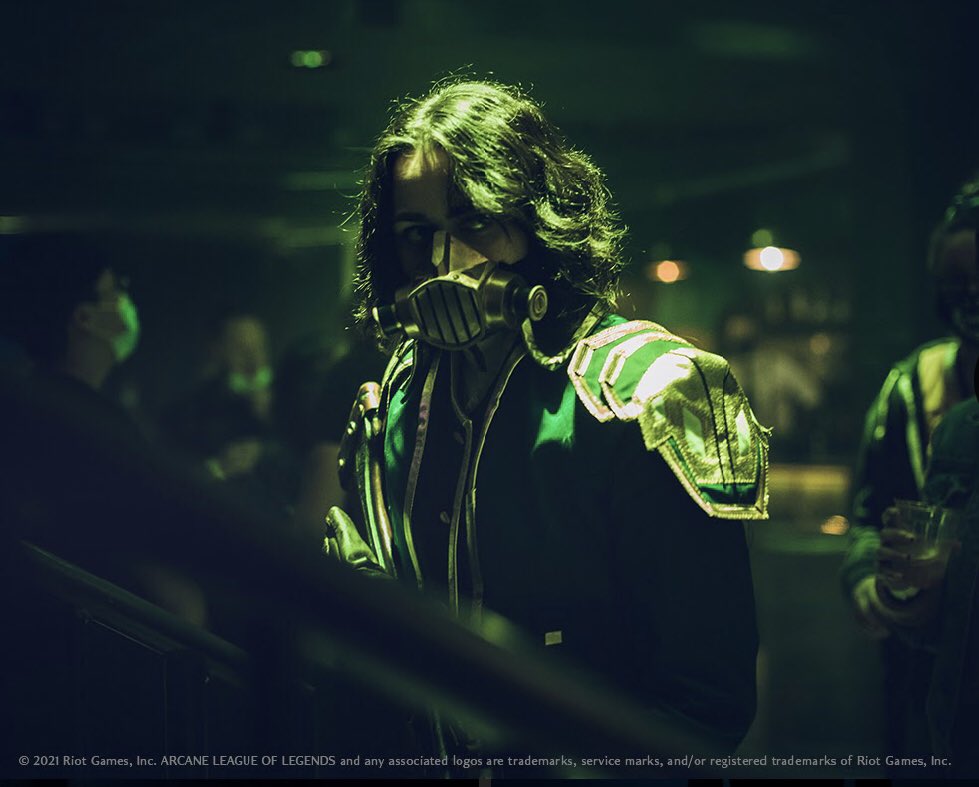 It's a thrill to see, talk to, go on missions with characters you've known for years from the League of Legends game, or watched on the highly-rated Arcane animated show that debuted on Netflix in early November.
It's also fun to cheer on characters you've befriend in one of the several mock fist-fights that will break out as the champions confront each other. It's also just as shocking when a character you've befriended gets knocked out in a fight, and whisked behind closed doors, leaving you stranded, in search of a new mission.
Periodically during the two hours, there are events that all the characters and attendees are focused on, bringing many champions' missions to a climax.
The experience is highly repeatable – if you go a second or third time, you can talk to different characters, who will lead you on different missions.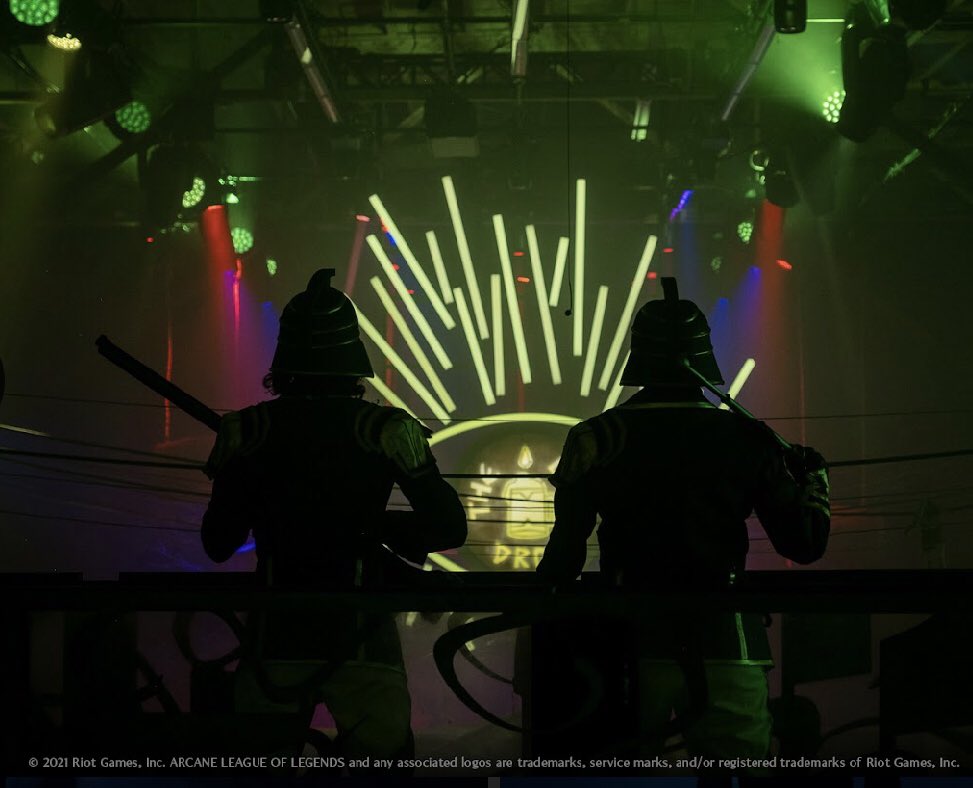 Overall, the experience is excellent, recreating the Arcane world with sights, sounds, and character interactions.
Two favorite parts are:
Entering the central city main area, where you realize that you've entered the world, with characters simultaneously on missions in nonlinear storytelling.
Interacting with characters who talk directly to you, remember your name, and invite you on missions, making it very personal.
It's as well-produced as other landmark immersive experiences we've attended, on the same level (although not as big) as Meow Wolf's Omega Mart (Las Vegas), SXSW Westworld (Austin, 2018) or the Bladerunner San Diego Comic-Con experience.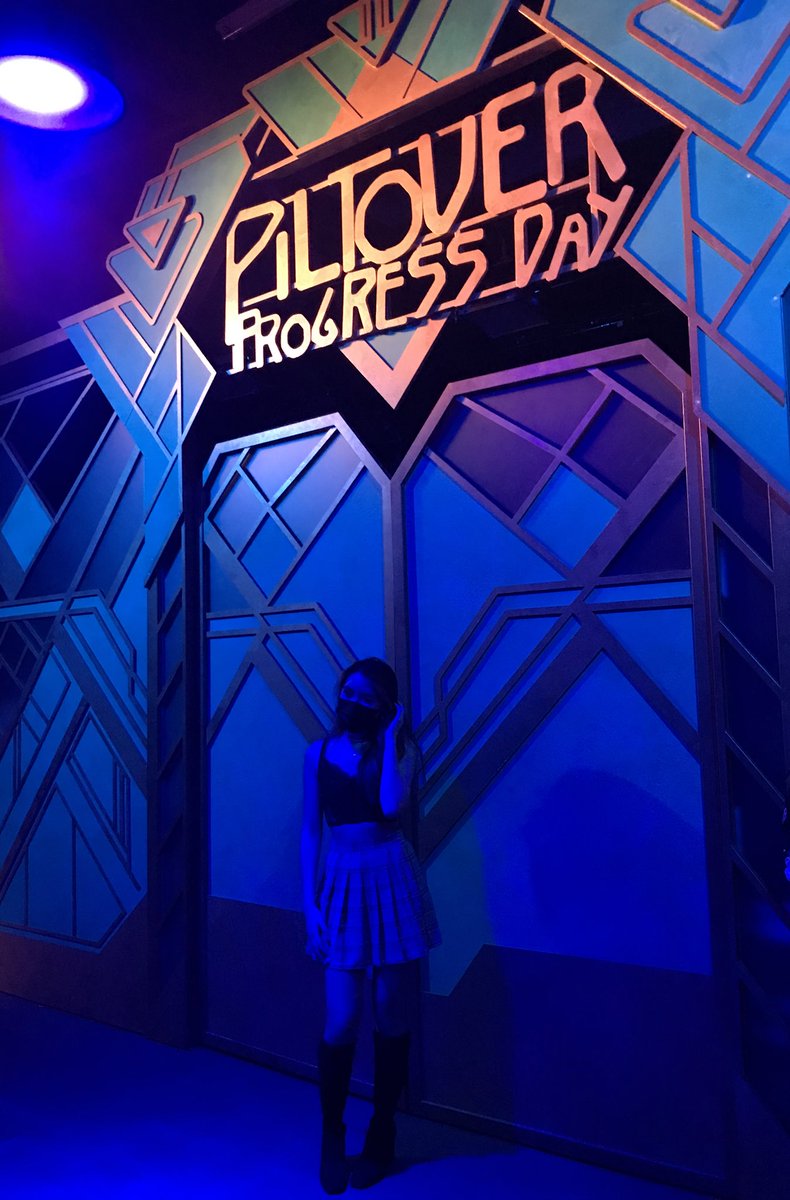 Photos are not allowed from the time you enter, until the end of the two-hour block. You must put your phone in a locked pouch, and can carry it with you. At the end of the block of time, you can get unlock your phone from the pouch, and have about 15 minutes to get photo opps of the environment, but not the characters. This no-phones approach helps ensure visitors are present and solving clues, instead of trying to take pics of the environment or selfies with the characters the whole time.
There are no points, personal score, or leaderboard.
The Arcane experience pop-un runs for one month, Nov 19 – Dec 19.
The $70 general admission tickets include entrance and exploring the world.
The $140 VIP tickets add a food and drink token, additional story lines and character meetings, and access to the VIP viewing area, premium area and cloakroom / coat check.
Vaccination proof and masks are required to enter and during the experience.
Check calendar and get tickets.
League of Legends is the first and most popular MMOG game by LA based Riot Games, with hundreds of thousands of players who've been playing over the past decade. League of Legends promoted the Arcane experience to its existing players.
Photos courtesy Riot Games.