HOLLYWOOD – The Beauty and the Beast cast and director discussed making the highly anticipated live-action version of the Disney animated classic at a special advanced IMAX VIP screening at the TCL Chinese Theatre in Hollywood on March 4 which we attended.
Emma Watson (Belle), Josh Gad (LeFou), Dan Stevens (Beast) and director Bill Condon shared highlights of working on the film.
7 Beauty and the Beast cast's filming secrets
1. Playing Belle and Hermione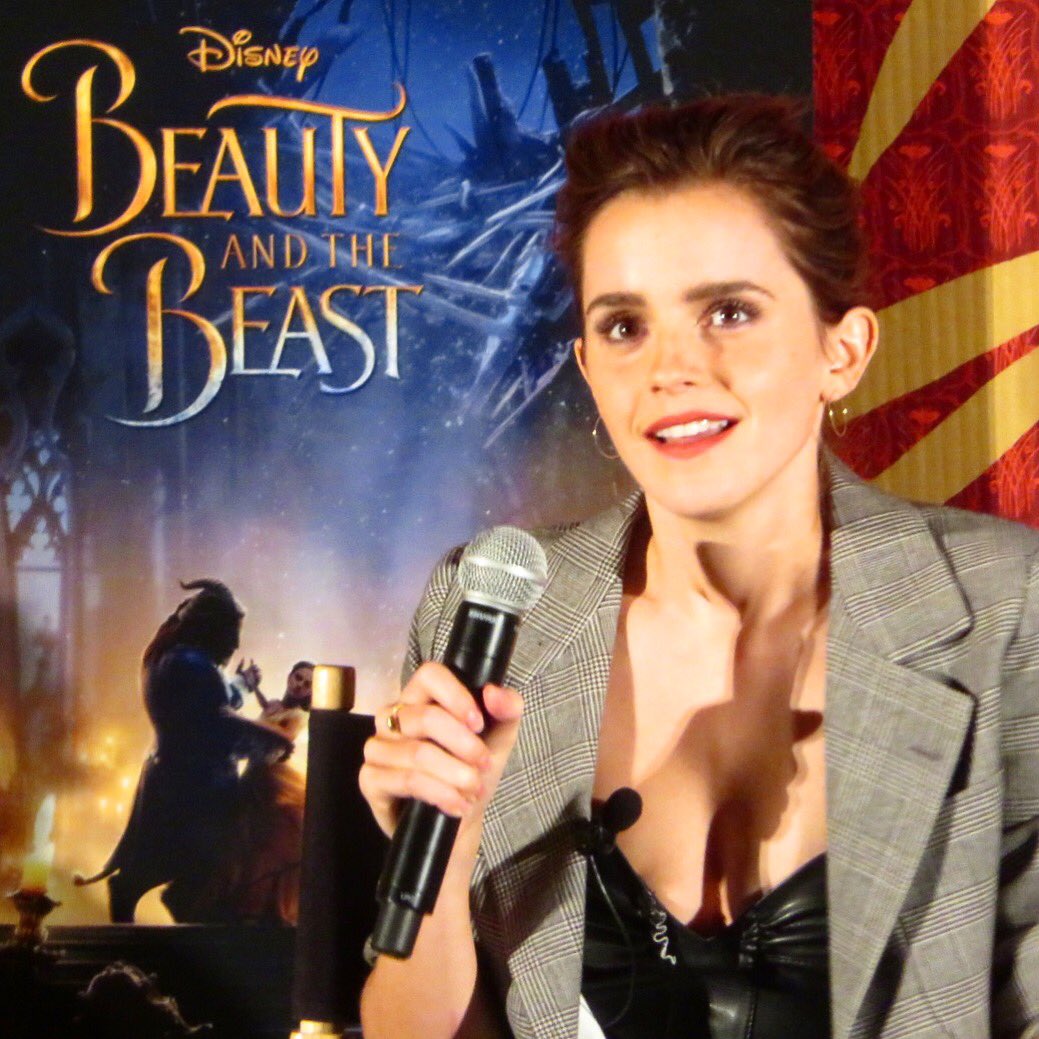 Emma Watson, who fans love as Hermione in the Harry Potter franchise, said it was "absolutely insane" to also get to play Belle in the film she adored growing up.
"My mind blows. It really really does," Watson said "It's remarkable for an actor to get to play one of their childhood characters, but to get to play two is absolutely insane. I think I just…What am I going to do now?"
2. Emma's Ultimate Romantic Moment
Watson said that filming the ballroom dance scene with actor Dan Stevens (Beast) was The Ultimate Romantic Moment.
"I am peaking at 26. There is no moment in my life that will be as beautiful as this," Watson said. "This is the ultimate romantic moment! Dan Stevens is there ready to waltz with me. I'm wearing the yellow dress. Where do I go from here? It's been amazing."
Watch Emma Watson in video from the Chinese Theatre IMAX VIP screening
Emma Watson described Ultimate Romantic Moment filming #beautyandthebeast @ChineseTheatres #IMAXVIP https://t.co/Mge9stiRnf #BeOurGuest pic.twitter.com/Suq1YearyX

— Digital LA (@DigitalLA) March 17, 2017
3. Belle's Role Reversal
Watson said that during filming, she loved the role reversal, where she was more mobile than actor Dan Stevens, who wore a beast suit.
"I love the role reversal of so much of the movie cause usually (in films), I'm the one in the heels going, "Oh my arm" and in this situation, I was like "I got you," she said, on helping Dan Stevens get around in his suit while dancing.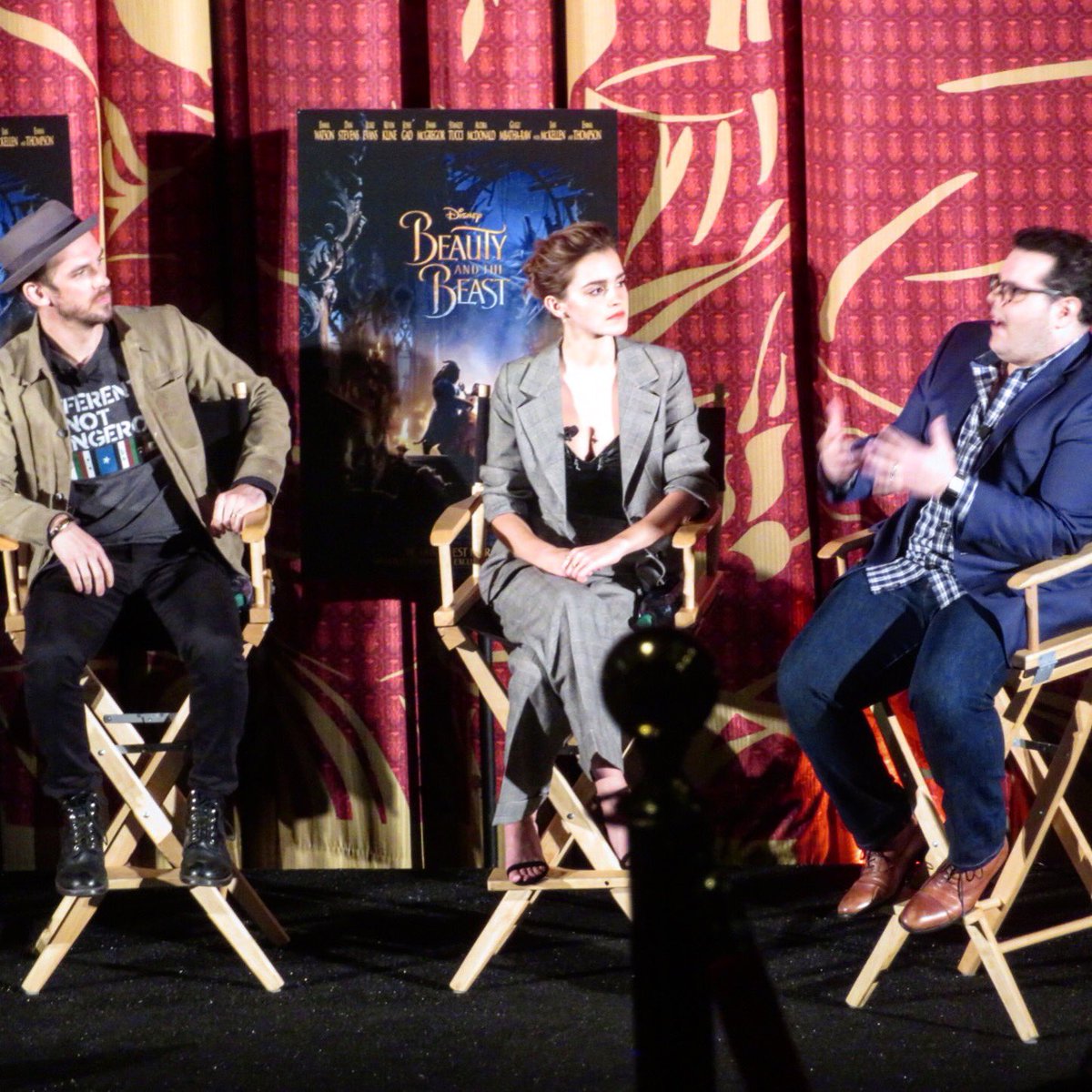 4. How The Beast Filmed VFX
Dan Stevens said that he acted several scenes twice, once in live action and once for motion capture.
5. What Happened with the Beast's Butt During Filming?
The Beast suit Dan wore was heavy, and cumbersome.
"On the day, we'd do probably two or three takes. The suit would get so hot that I would have to be plugged in with a special cooling vest that Formula One racing drivers wear," Stevens said. "Around the back of the Beast's butt there was… a pipe… that they would connect to a box of ice cold water. My heart rate would be brought down to a sort of humanly safe level, and then we'd go again."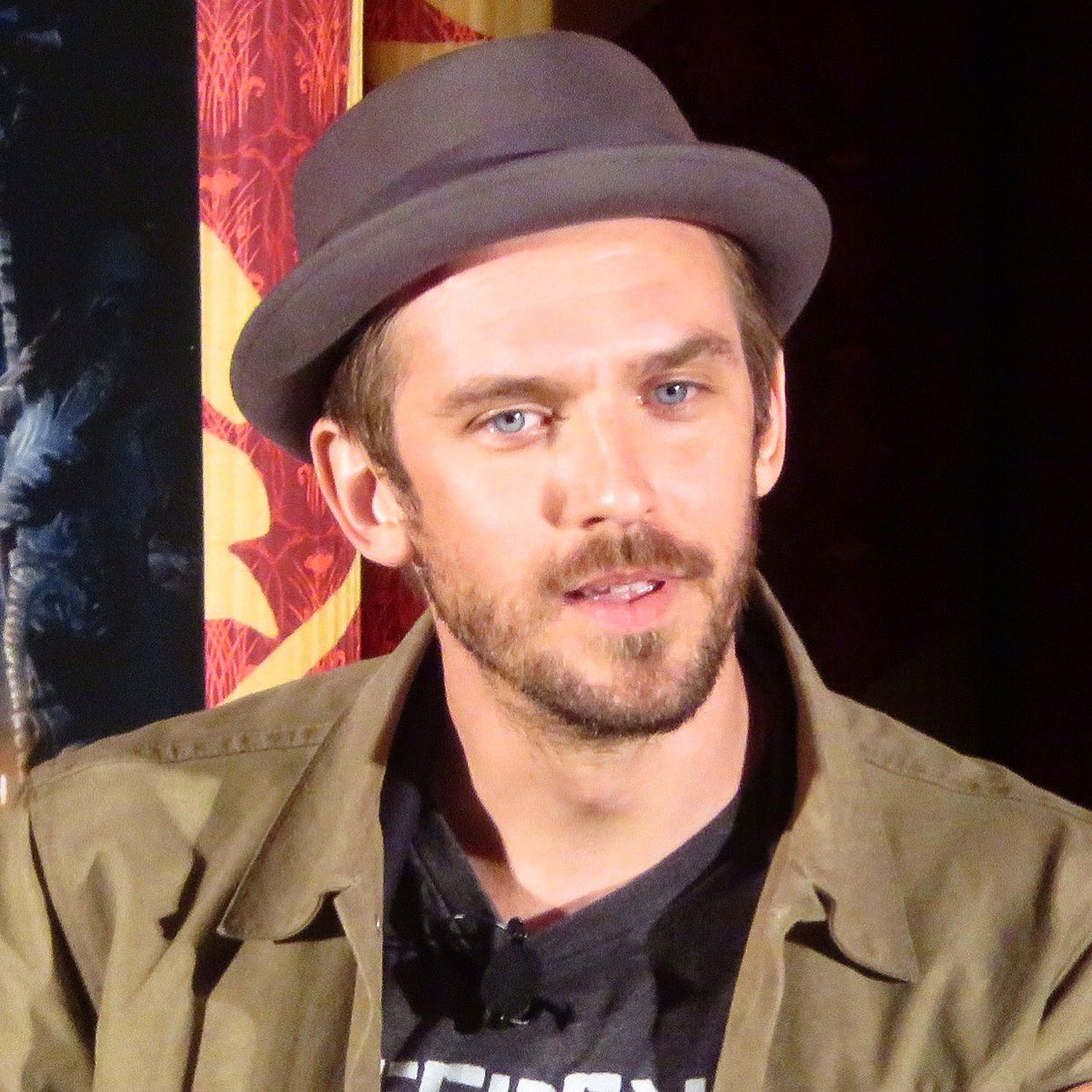 "It's essentially like doing a dance which would make you hot and sweaty anyway, but dressed like the Michelin Man," Watson joked.
6. What Song Did the Cast Dance To When They Got the Dance Right?
When they got the dance right, they celebrated.
"We all danced to Pharrell "Happy" when we got it right," smiled Watson.
7. Josh Gad is a Beauty and the Beast Fan Boy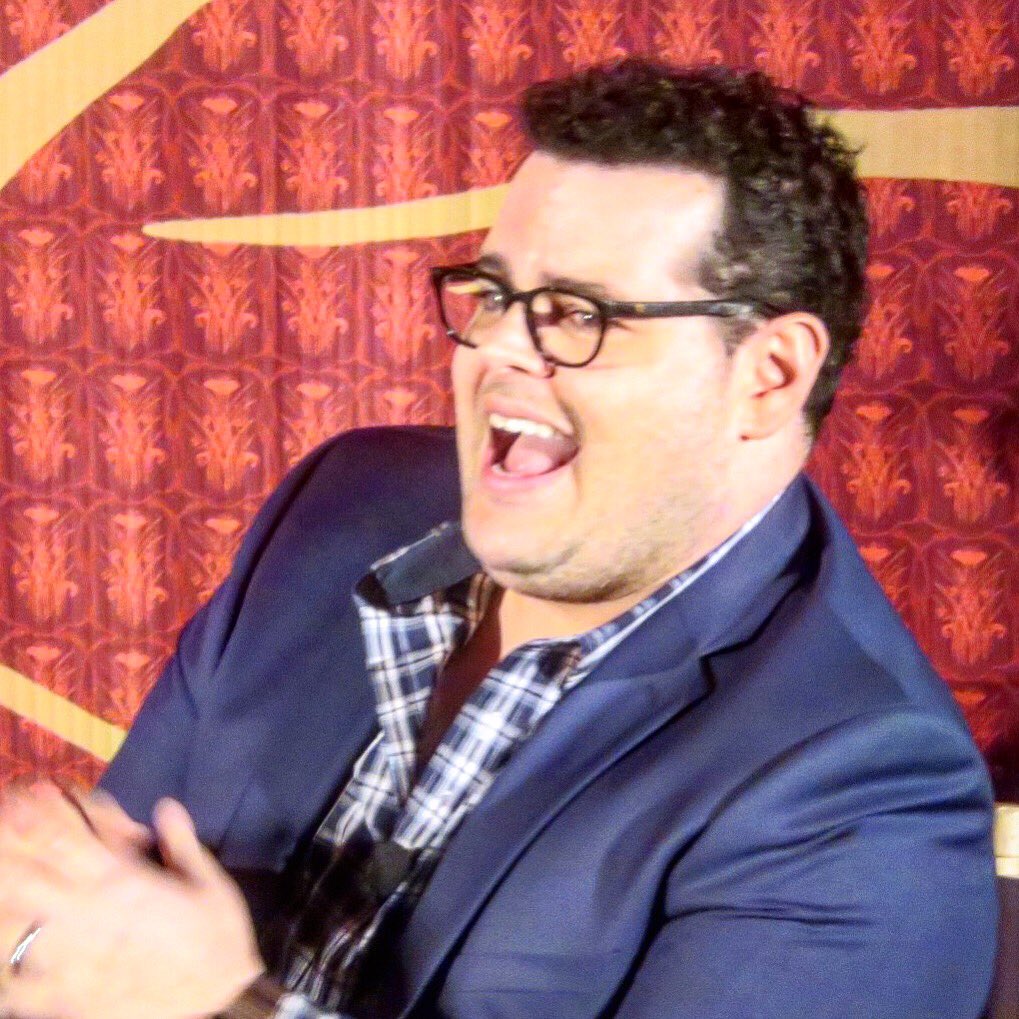 Josh said that he loved Beauty and the Beast growing up, and loved the chance to play Gaston's sidekick LeFou.
The controversy over his character's gay storyline is overblown after you see the film. There is only a second of a hint of something. But even that hint means a lot to LGBT audiences, who rarely seen representation in Disney films.
Luke Evans, who is being praised for his role as arrogant villain Gaston, was not able to attend.
After the panel, attendees took photos on the real roses step-and-repeat wall that was used in the Hollywood premiere a few days before. Digital LA founder Kevin Winston and CTRL Collective COO co-founder Taleia Muelle attended.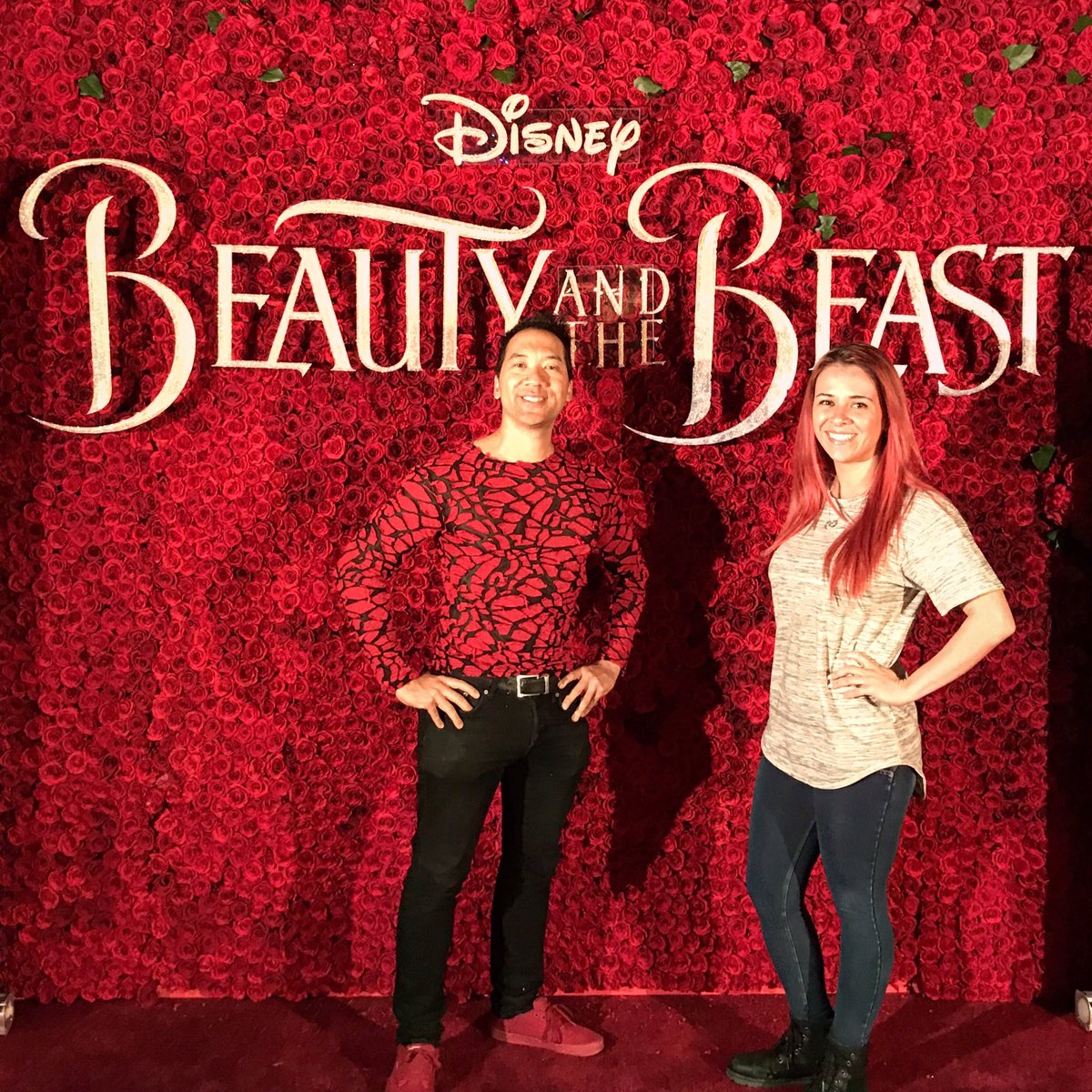 Beauty and the Beast releases nationwide on March 16, with advanced screenings at theaters throughout LA.