PLAYA VISTA – Expert in beauty content discussed tips for creating and sharing beauty content at our Beauty panel, held on Feb 1 right after two beauty related conferences in LA, to kick off Awards season this month.
Panelists included Susan Yara of Mixed Makeup, Trina Albus of Magenta agency, and Lizzy Sherman of Creative Age, who shared their experience based on creating content, working with brands, and engaging communities with social media and influencers.
7 Beauty Tech Tips
1) Create interesting content, based on current trends. Lizzy Sherman said that Creative Age sends editor to beauty and fashion shows to observe makeup and nail art trends, and writes about them. Sometimes, trends like 'How to do Smoky Eye' can be refreshed with a different name or angle. 'How To' apply make up or nail art videos do well. Social media personalities can also post pics or video about their daily life, like getting ready for a red carpet premiere.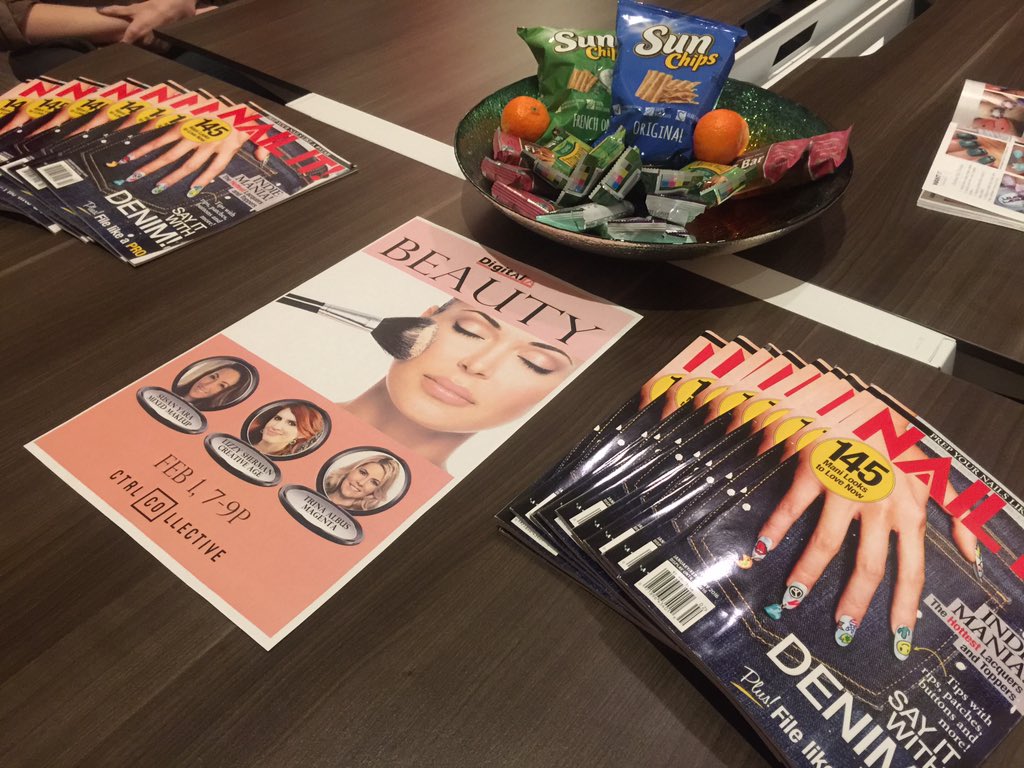 2) Use the social media platform that fits your audience and brand. Women 25-45 like high quality beauty images on Facebook or Instagram. Teens, pre-teens, and youth 12-24 girls like Instagram, as well as Snapchat and Periscope.
Regular daily or weekly giveaways are another way to keep your audience coming back to your Instagram or Facebook page. Adding the text "Giveaway" on an Instagram pic with 'like' this for a chance to win' in the comments, works well for repeat engagement, said Susan Yara of Mixed Makeup.
Nail It rewards Instagram fans who use a #hashtag with their posts with prizes and a chance to publish their pictures in its Nail It print magazine.
"Do what fits your brand," said Trina Albus, who works with brands and influencers on campaigns.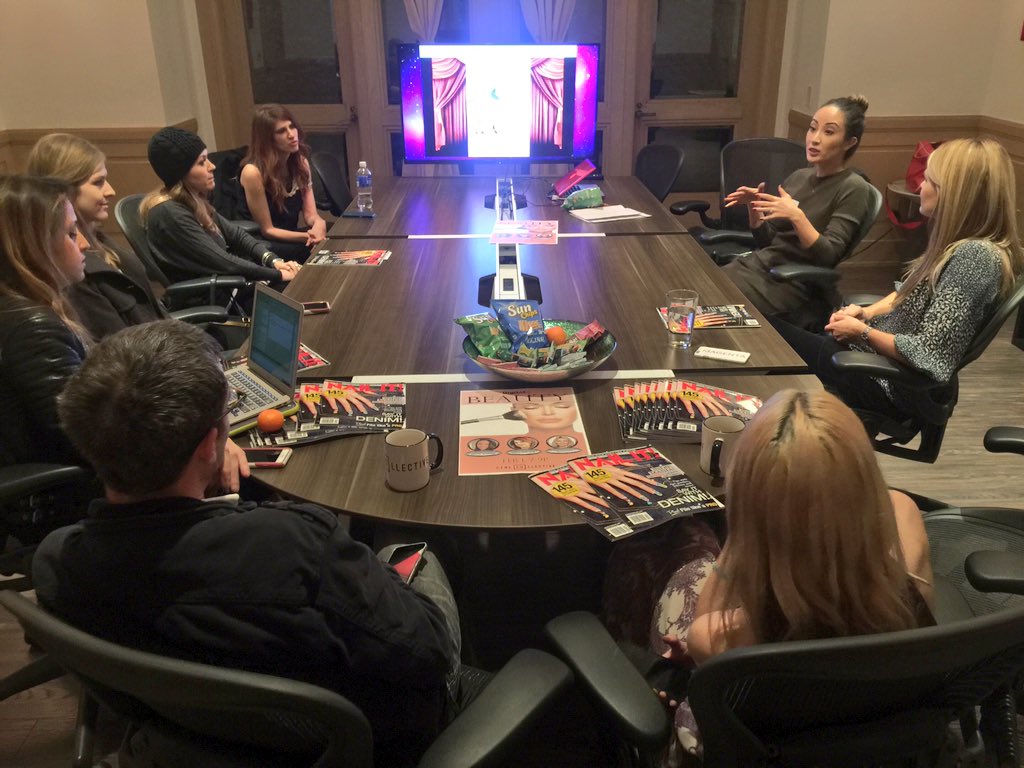 3) Reach out to Influencers: Work with beauty influencers that fit your brand and audience.
1) Just reach out on social media via Twitter or an Instagram comment. Larger influencers may refer you to their agent or manager
2) If they don't respond, look on their profile or web site to try to fine their agent or manager
For up-and-coming and middle-tier influencers, reach out. More and more are requiring contracts and paid appearances. Offering just some free product samples for an appearance or endorsement is not as effective.
Agencies like Mixed Makeup and Magenta can help find influencers and craft a message across platform.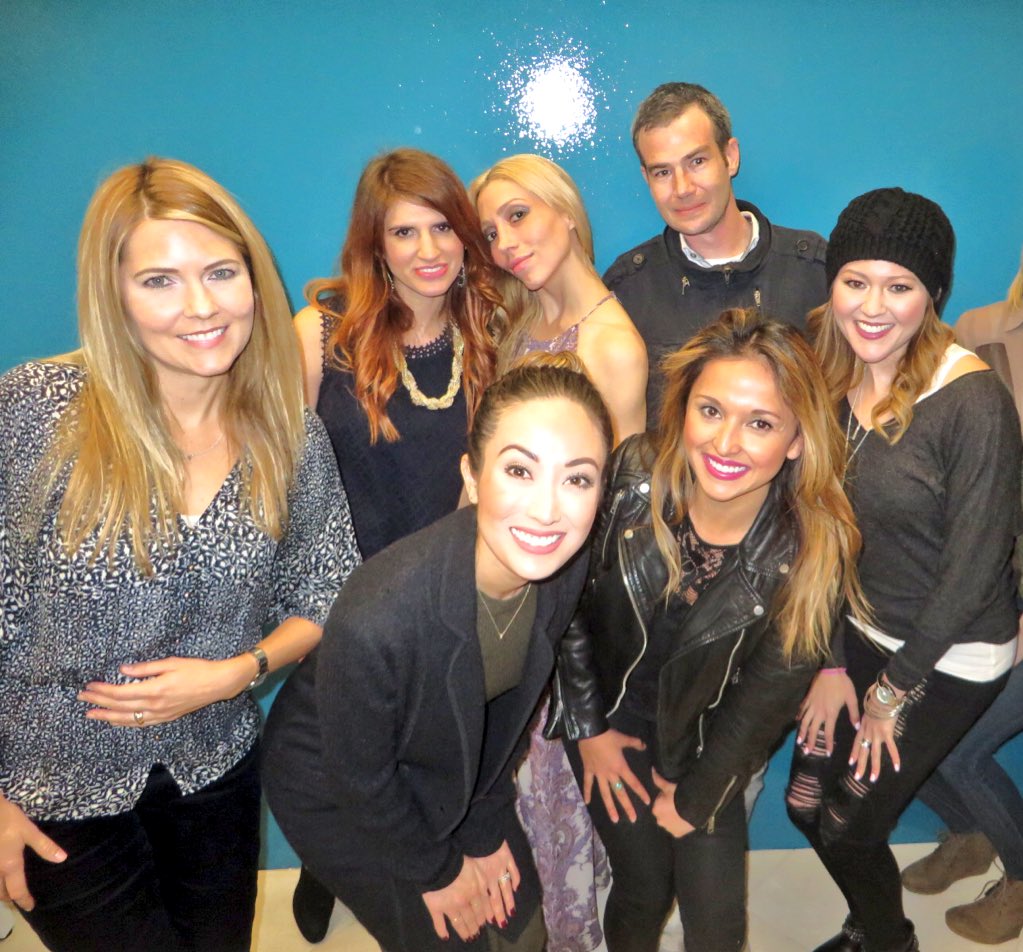 4) Beauty Periscoper: There isn't a popular Beauty Periscoper, who Periscopes how to apply makeup live, or while getting ready for a show. Lizzy said that Creative Age has recieved strong response for their Periscopes of How To, or getting ready for an event. Fans like to ask for details on what shade, what eyeliner, how to apply something, closeups on products or the face, etc.
5) Beauty Facebook Live Video. Since Facebook live video is gradually being rolled out, there isn't yet a Beauty Facebook Live Video influencer yet. Facebook has the advantage that all of your Facebook friends can see instantly that you're doing a Live Video under the current algorithm.
6) Bro Influencer. There is not yet a major straight male influencer with shaving, grooming, moisturizing tips with an audience of straight males. Just as guys watch other guys for gym, workout and nutrition tips, the market is wide open for a guy to give tips to other guys. Guys  could watch videos privately on their own, on topics from how to create spikey hair with gel, to avoid shaving nicks, to how to wash and moisturize your face, or get a mani/pedi.
7) Beauty Startups. The market is open for beauty startups, which have traditionally been overlooked in the male-dominated investor and VC boardrooms. New startups like NailSnaps in LA, or a device that connects to your phone camera to auto paint your nails, are increasing.
Also: Read '2 Apps Beauty Bloggers Have yet to Claim' article