RealD 3D hosted a Captain Marvel advance screening featuring social media influencers and startup apps at its headquarters in Beverly Hills on March 6, two days before the highly anticipated film's wide release. Our event recap and Captain Marvel movie review below!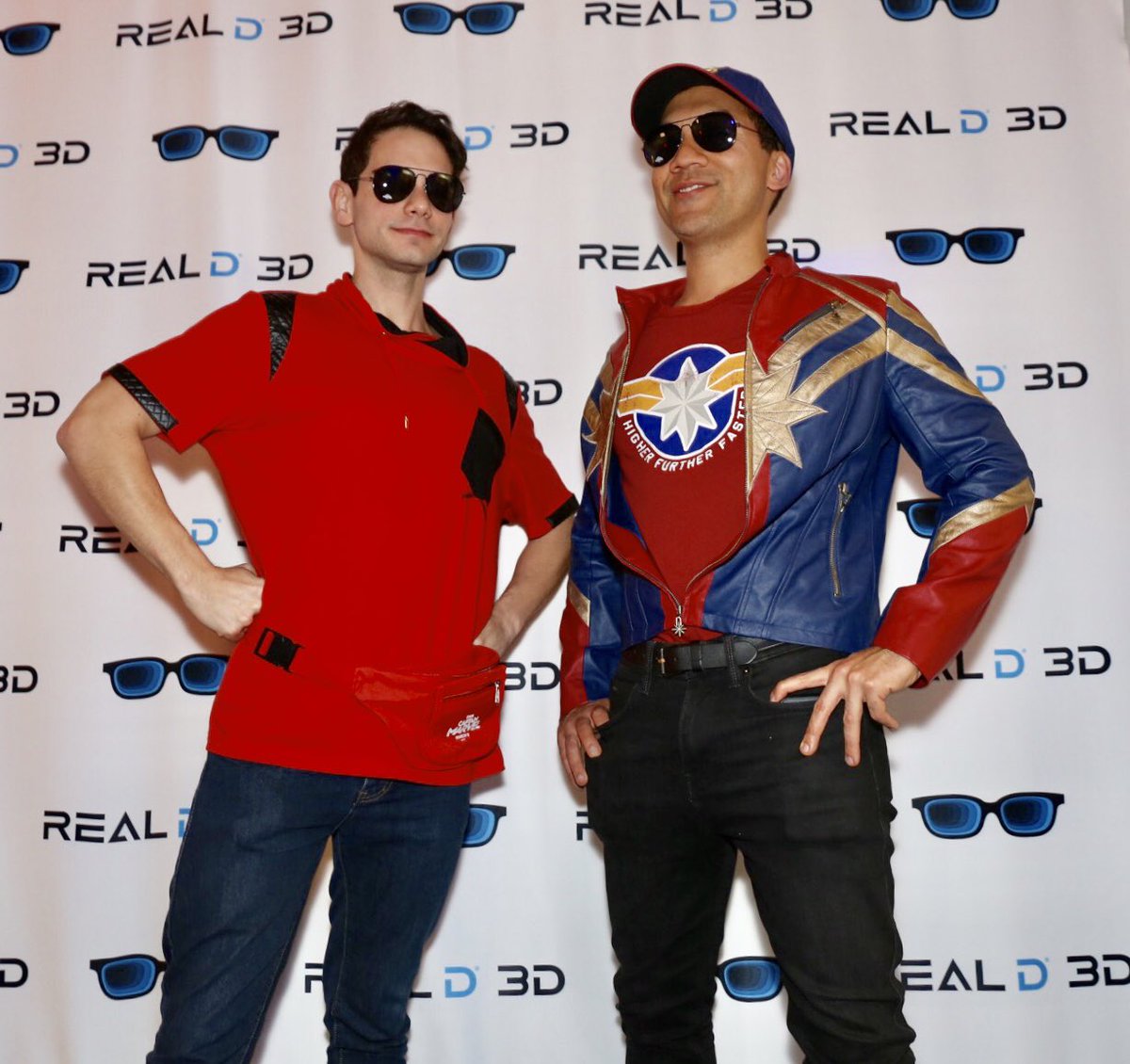 The influencer event was very digital, which we love.
RealD 3D Features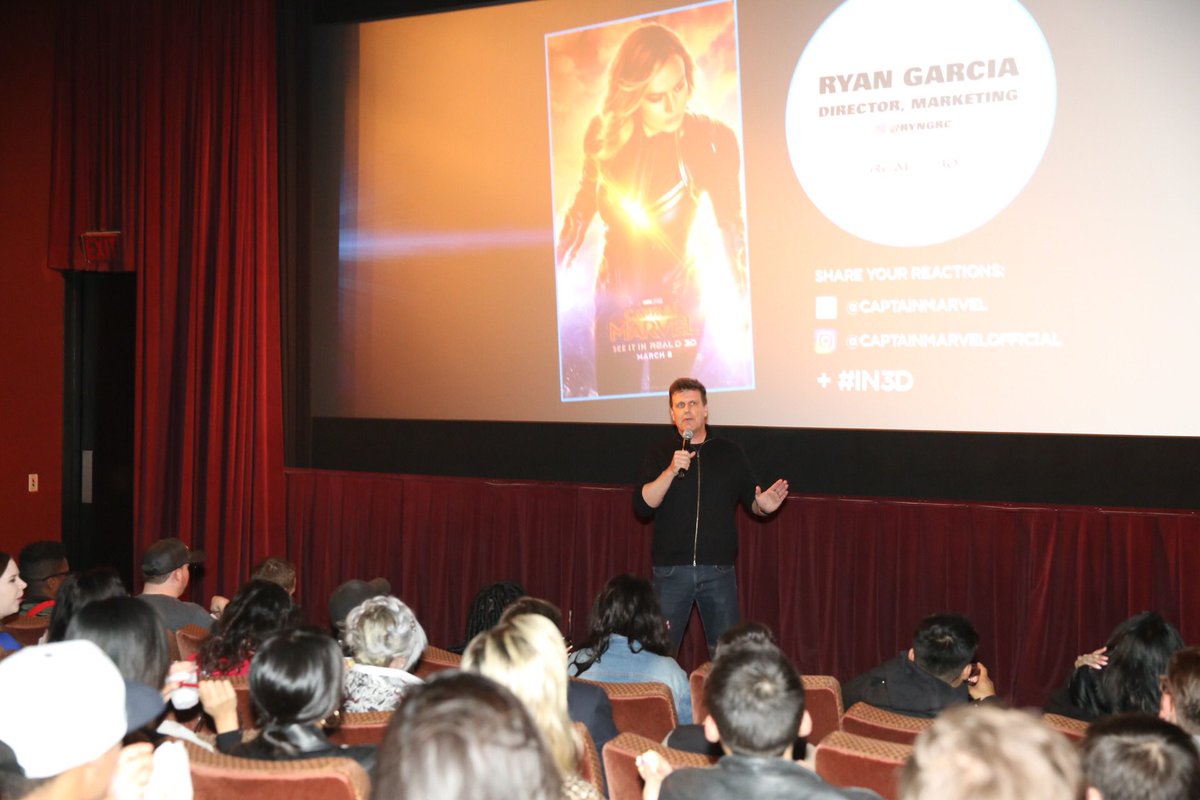 Right before the screening in RealD's private screening room, a RealD 3D executive described several tech benefits of RealD 3D compared to other 3D. He was introduced by Ryan Garcia, RealD 3D's Marketing Director, who said it was the one year anniversary of RealD's influencer screening program.
RealD 3D includes:
Circular Polarization Glasses: You can tilt your head slightly while reaching for popcorn, or moving around, and not loose the 3D effect, thanks to circular 3D polarization.
Visual Quality of the image is very sharp, with good light and contrast
Ultimate Screen: The screen itself has uniform light quality
Comfortable Glasses: RealD 3D glasses are lightweight, plastic, like a pair of regular glasses. Not heavy and bulky like some other 3D headgear.
Social Media Influencers
Social media influencers, bloggers, and more attended to meet each other, and take photos on the step-n-repeat. The event hashtags and social media for Twitter @CaptainMarvel #In3D and Instagram @capainmarvelofficial were displayed on cocktail table cards, and on the video screens in the event space on on screen in the screening room.
AirCam app
Attendees used the new AirCam app to get their step and repeat photos online instantly, without having to wait. As soon as the AirCam photographer took a photo, her wifi-enable camera uploaded it instantly to an AirCam photo album. Attendees could access the album by just going to air.cam on their phone browser, to see ALL the photos the photographer was taking at the event.
When you create an Air.Cam album and sync it with your wifi-enable camera, you can set the distance from a location, and the time duration that the album will be available. For example, the photographer set the album to be viewable with in 300 feet of the RealD HQ, and for 7 hours after the event.
It's very cool to get professional photos as soon as they are taken, and to see the album of all the photos of the event, to get photos of friends or general atmosphere.
Swag and Food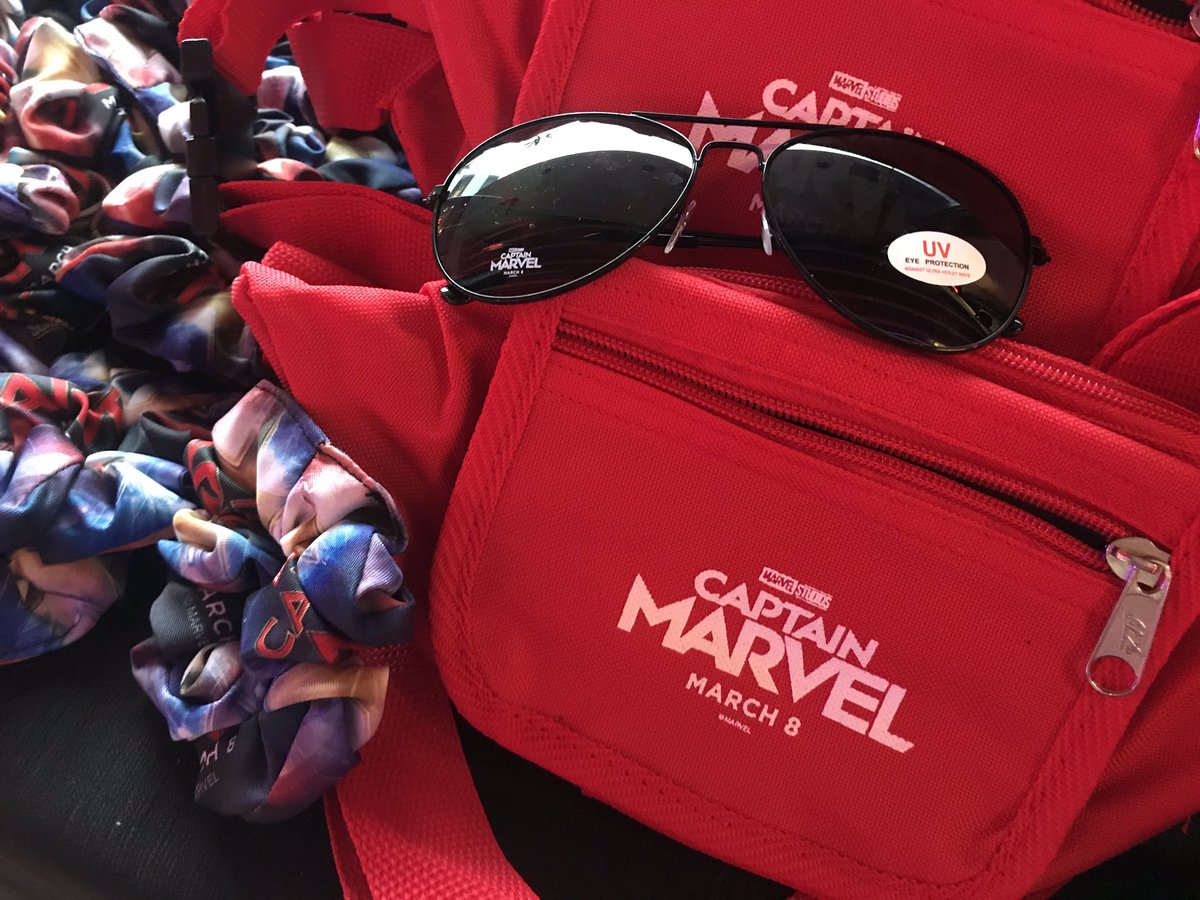 Attendees received 90s theme swag to go along with the 90s theme movie, including: Captain Marvel fanny packs, aviator shades, and scrunchies.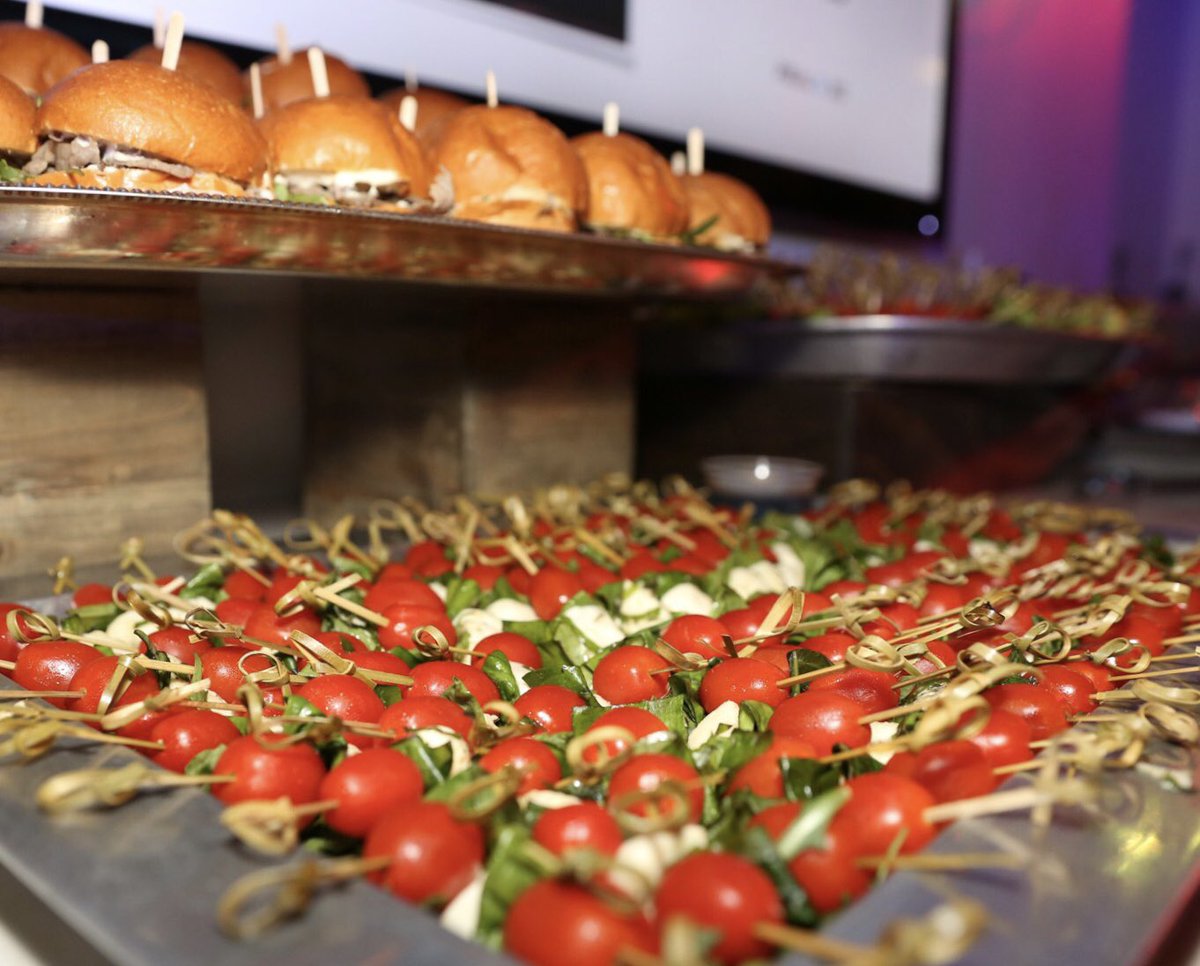 Attendees also Instgrammed delicious food by "Baked It Myself" caterer, including beef sliders, salmon skewers, tomato and cheese skweres, chocolate raspberry brownie bites, and a candy bar, with red candy to match Captain Marvel's red title.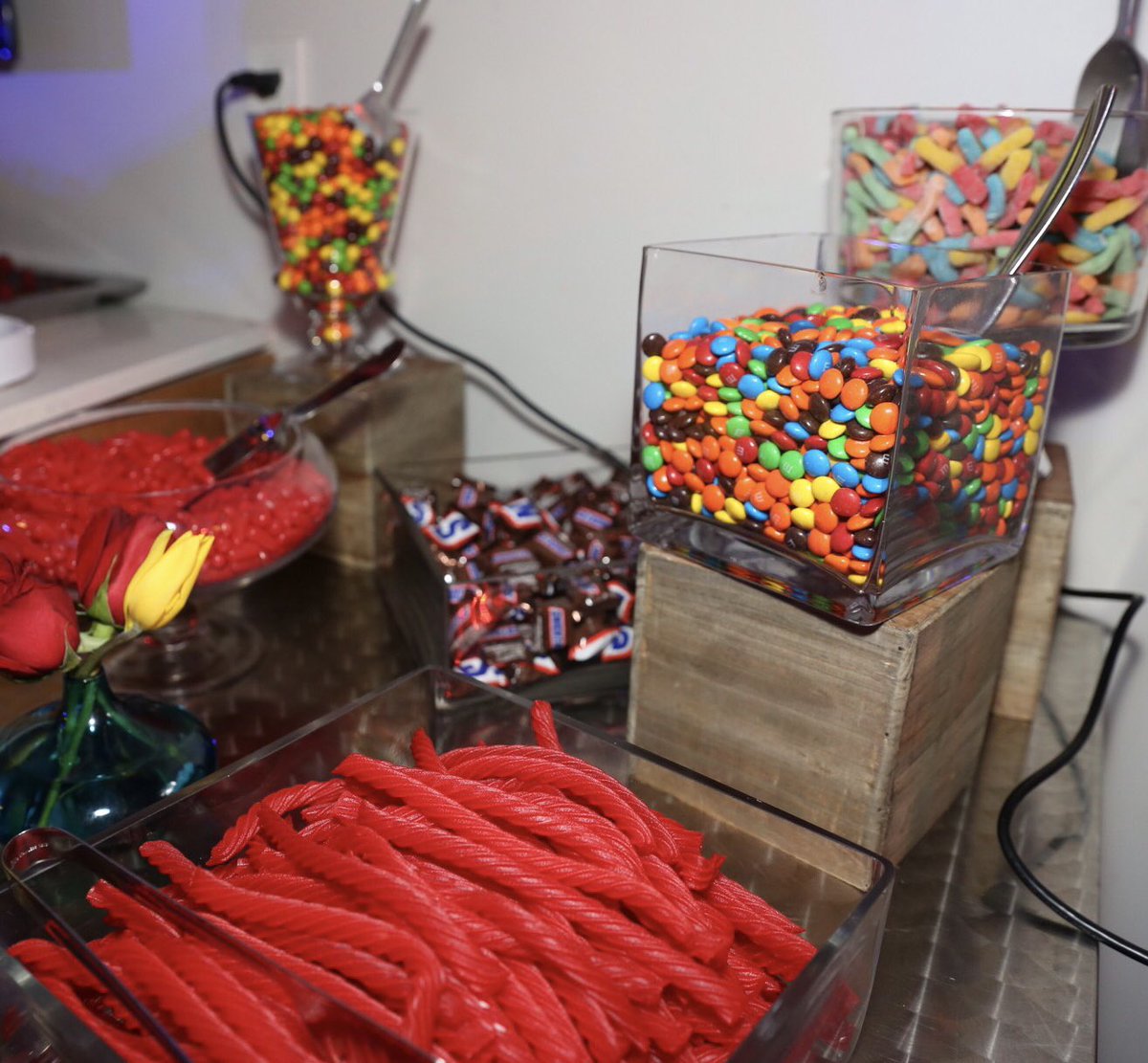 Several 80s video games were available for free play by the open bar.
Thanks RealD 3D and Disney Captain Marvel for the screening! Thanks photog Elizabeth with AirCam for most of the pics in this article.
Captain Marvel: Review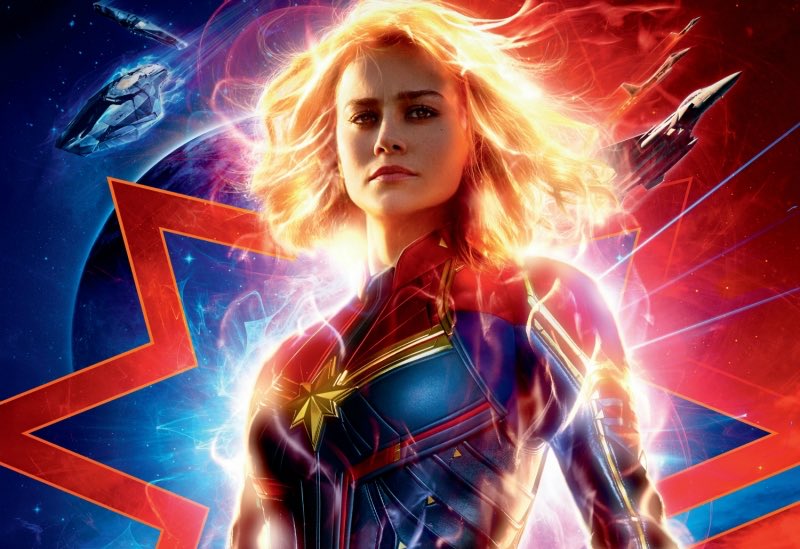 Overview: The highly anticipated Captain Marvel is the first in Marvel Cinematic Universe's 10 years of 20 films to feature a woman in the title lead role. Oscar winning actress Brie Larson plays Captain Marvel with strength and confidence, and is especially inspiring for women and girls. Some improvements could be made in story structure, makeup, and VFX, but overall good film, with a few clues for the eagerly anticipated Avengers: Endgame.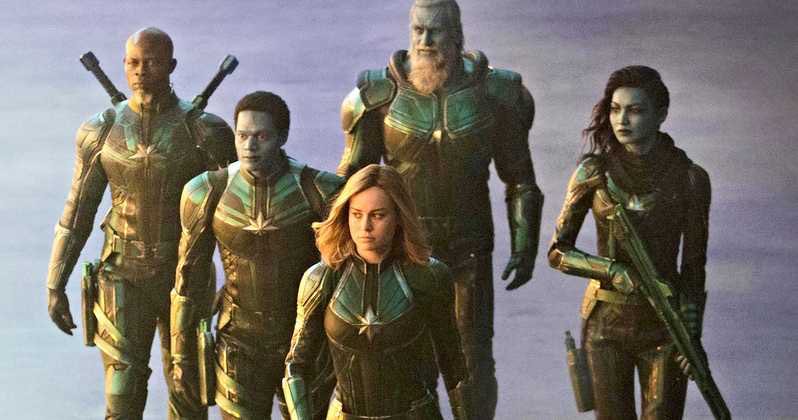 Plot: In the film, Captain Marvel is part of an elite group of Kree warriors, which is sent to investigate a disturbance on a distant planet. When it's revealed that Kree nemesis Skulls are involved, she ends up jumping into a spaceship in pursuit of an escaping Skrull. She eventually ends up crash landing into a Blockbuster in Los Angeles. She continues to purse the shapeshifting Skull, and meets Shield Agent Nick Fury (Samuel Jackson), pre-eye-patch. They team up in search of the undercover Skrull. Along the way, Carol starts to get flashbacks: She has been on Earth before. She must discover who she is to defeat the villains.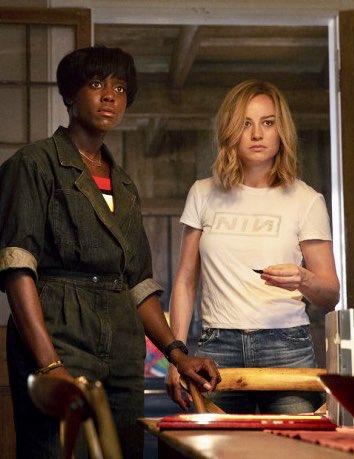 Acting: Brie does a good job playing strong-willed determined Captain Marvel. It's fun to see Samuel Jackson play a less jaded, earlier Nick Fury, who even sings. Lashana Lynch does an excellent job playing Carol's best friend Maria Rambeau, carrying the weight of emotional acting in her supporting role. Ben Mendelson does as good a job as he can under a rubber Skrull face mask, which seems to inhibit both his facial acting and his speech. In fact, Thanos, who is entirely CGI looks more realistic than Skrull Ben's face mask, who sometimes looks like he's a lost sleestack from Land of the Lost.
VFX: VFX of the opening Kree city scene, spaceship and fighter jet dogfights, and Captain Marvel's origin look terrific. However, when Captain Marvel is fully charged up and flying around in space in the last half hour the film, some scenes seem a little cartoon-y like "Let's add white cosmic flashes and streaks here!," without the detail of exactly what is going on.
3D: The RealD 3D looked amazing and crips, especially the spaceships, air combat, and smoke tendrils.
Endgame clues: There are several clues to Avengers Endgame, mostly taking place at the two end credit scenes (stay for TWO!). And yes, you're going to learn what happened to Fury's eye necessitating his eye patch. That's all we're gonna say to avoid spoilers!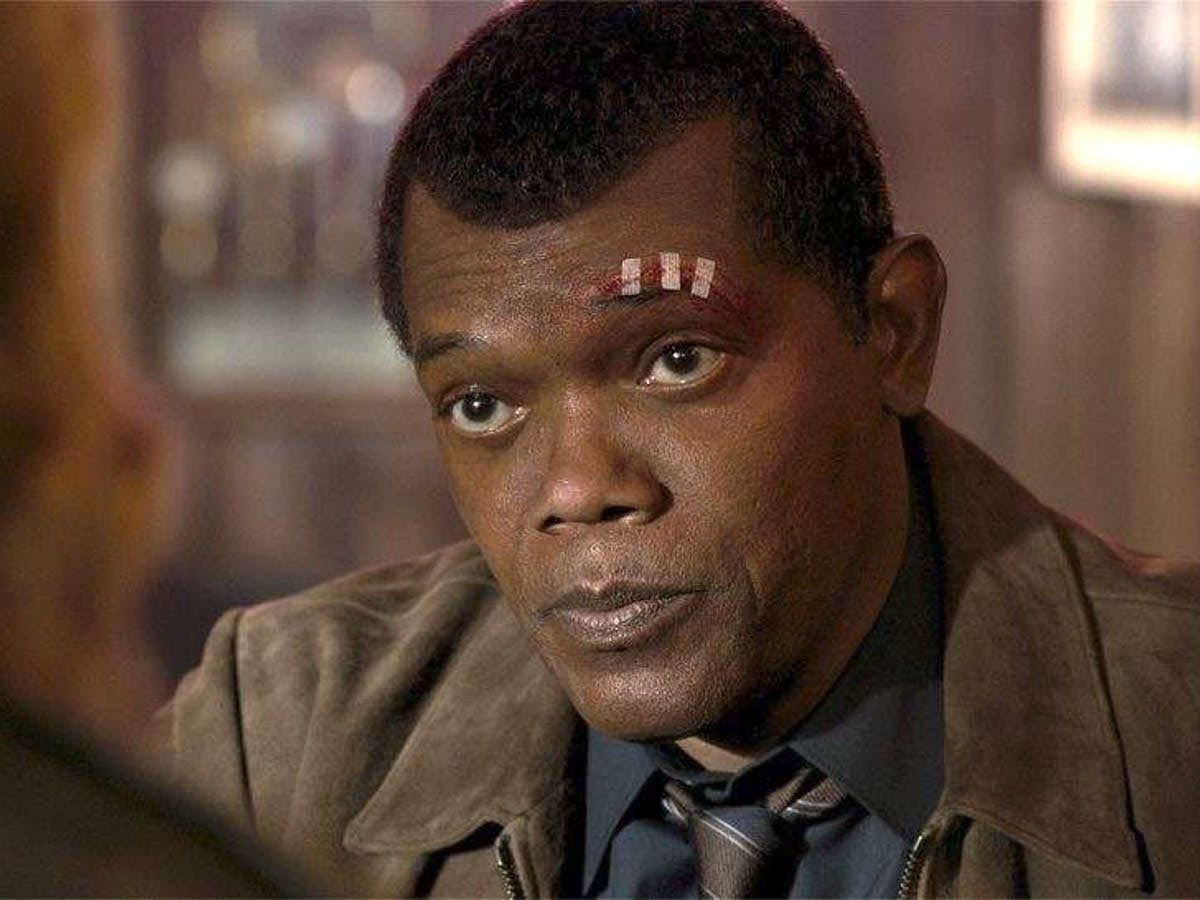 Since Captain Marvel is the first Marvel film with woman in the lead tile role, there are lots of expectations from both women and men on social media, film critics, etc., of how she should act, what she should say etc. Hopefully there will be many more women-led films in the next phase of Marvel films, so the world doesn't have to demand and expect all aspects of femininity to be represented in this first female-led film, as often happens in first-representations.
Captain Marvel is also just two months before the highly anticipated Avengers: Endgame. This unfortunately timing makes the Captain Marvel story set in the 90s seem like just a backstory something in the way of Endgame. It perhaps should have released during December 2018, to fill the void of no Marvel holiday movies. Although perhaps the studio wants to emulate Black Panther's success releasing in the winter last Feb. And build upon the International Women's Day on March 8, release day.
Overall: Yes, definitely see Captain Marvel. Especially for women and daughters!