PLAYA VISTA, LA – Digital health is increasing in LA and worldwide, said speakers at our annual Digital Health panel, timed to New Years health and fitness resolutions. Attendees included startups, PR, developers, and a cardiologist at CTRL Collective Playa Vista.
Since our Digital Health panel last January, Techstars Cedars-Sinai Healthcare Accelerator has invested more than $1.2M in 11 startups. Eight of them were from the LA area. Techstars held a demo day with 600 attendees at the Wallis Annenberg Performing Arts Center in Beverly Hills, the largest digital health event in LA, with physicians, health and HMO administrators, entrepreneurs and more. Nearly all of the 11 startups announced deals with Cedars-Sinai hospital or affiliates at the demo day.
In addition to Techstars and Cedars-Sinai, other health organizations including UCLA, Kaiser, Children's hospital and more have tech initiatives, though none is as committed to working with startups as Techstars Cedars-Sinai accelerator investments.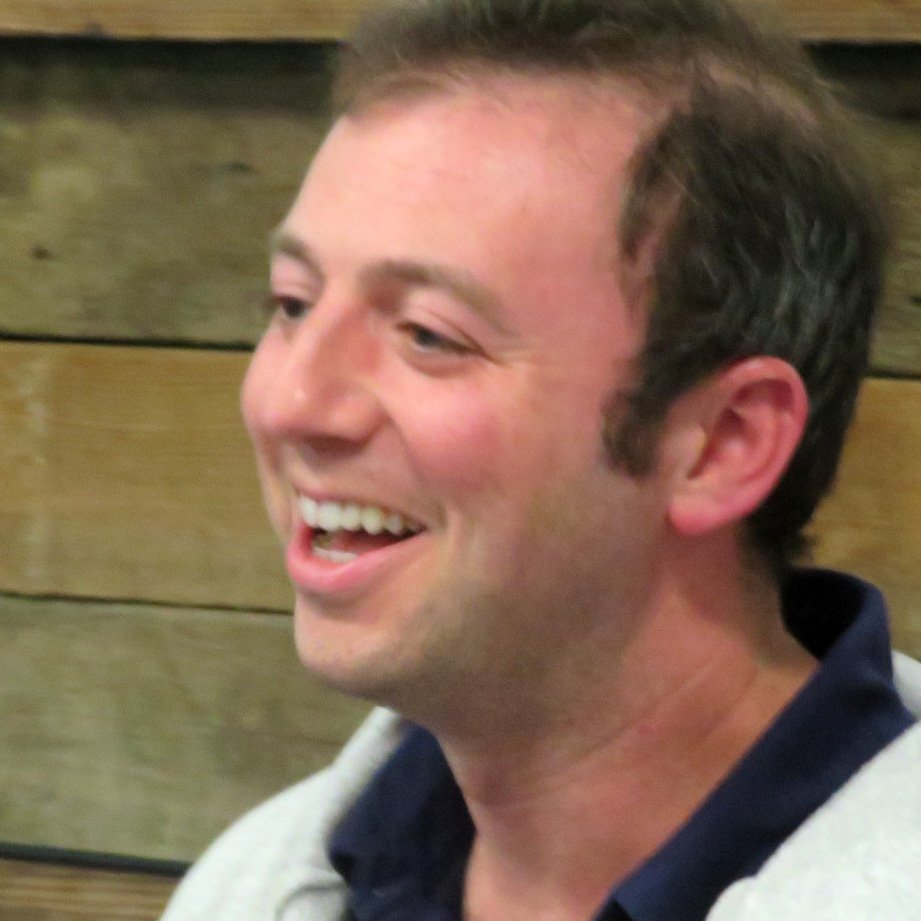 Digital health startups can be founded physicians or ambitious entrepreneurs without health care experience.
The Techstars Health accelerator included some physicians and many entrepreneurs with ideas, said Matt Kozlov, managing director of the Techstars Health Accelerator.
"I'm a mathematician, and I love what I do," said Brian Dolan, founder of Deep 6 Analytics, one of the Techstars Health Accelerator first class.
At Deep 6, Brian creates algorithms to analyze huge volumes of health data to find patients for clinical trials, helping researchers get cures to people faster.
Deep 6 announced a partnership with Cedars-Sinai at the Techstars demo day.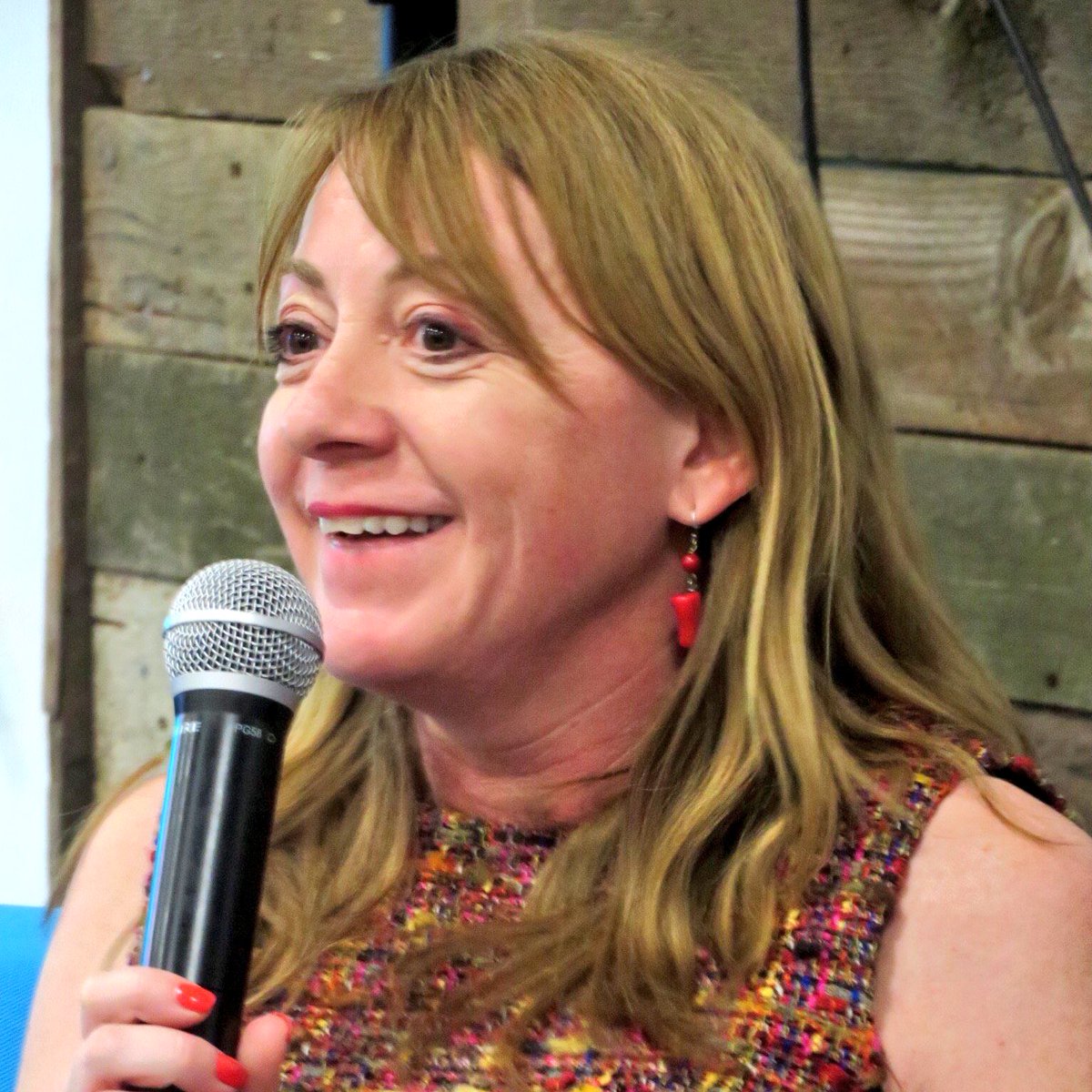 Digital health is also increasing in London and the UK, said Pru Ashby, Head of North America for London & Partners, which helps startups like Snapchat, which recently announced establishing in London as its international hub.
Digital health is increasing thanks to the UK's National Health Service (NHS) with centralized patient data, increased entrepreneur and startup activity, and major universities like UCL, Imperial, Oxford and Cambridge, Pru said.
"There's a lot going on in London. We are here to help companies that want to grow there," Pru said.
The London Mayor's International Business Programme partnered with MedCity and London & Partners to create this video highlighting digital health on the rise in London and the "Golden Triangle" of London, Cambridge and Oxford in the UK.
James works with Snapchat, and other Silicon Beach companies to establish operations in London and the UK.
"There's fantastic collaboration between Los Angeles and London," James said. "Digital companies from LA find success in London because of our excellent talent, the fact that we're early adopters of new technology and because we look to California for new ideas – long may this continue!"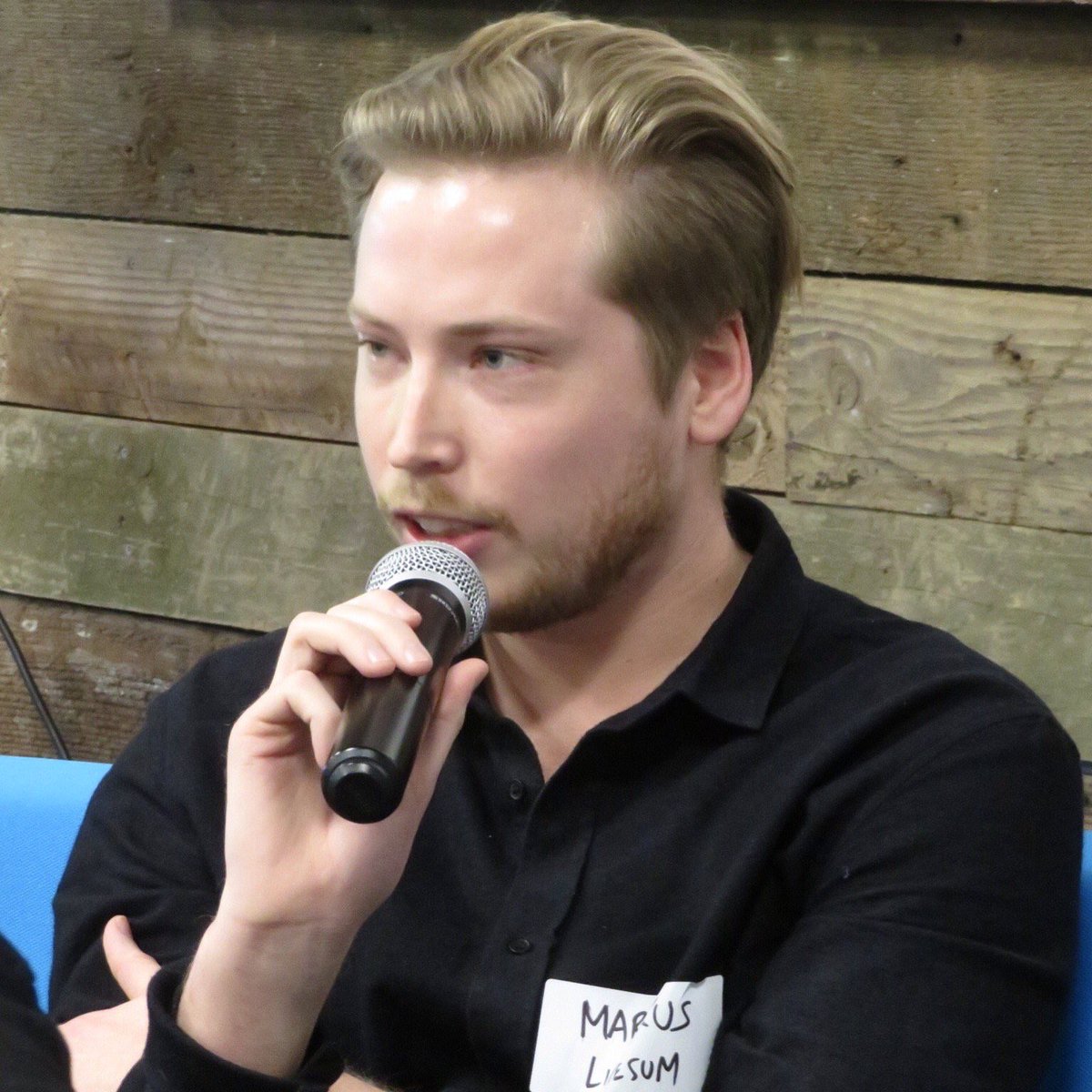 Digital health is also strong in Sweden, with Lifesum, said Markus Falk, business development for the Stockholm based startup. Lifesum is a health and fitness app that integrates nutrition and exercise into your daily life.
Lifesum has partnered with Apple Watch to be the featured health and fitness apps. With more than 17M users worldwide, the app has almost twice as many uses as Sweden's 9M population.
"When you build an app in Sweden, you build for the world, because the Sweden market is too niche," Markus said. He said that Lifesum quickly expanded to Europe and the US to gain users. Markus plans to open an office in LA in the next few months, attracted by LA's health and fitness lifestyle, influencers, and increasing activity in Silicon Beach.
Startup Showcase: Lumenus and Well win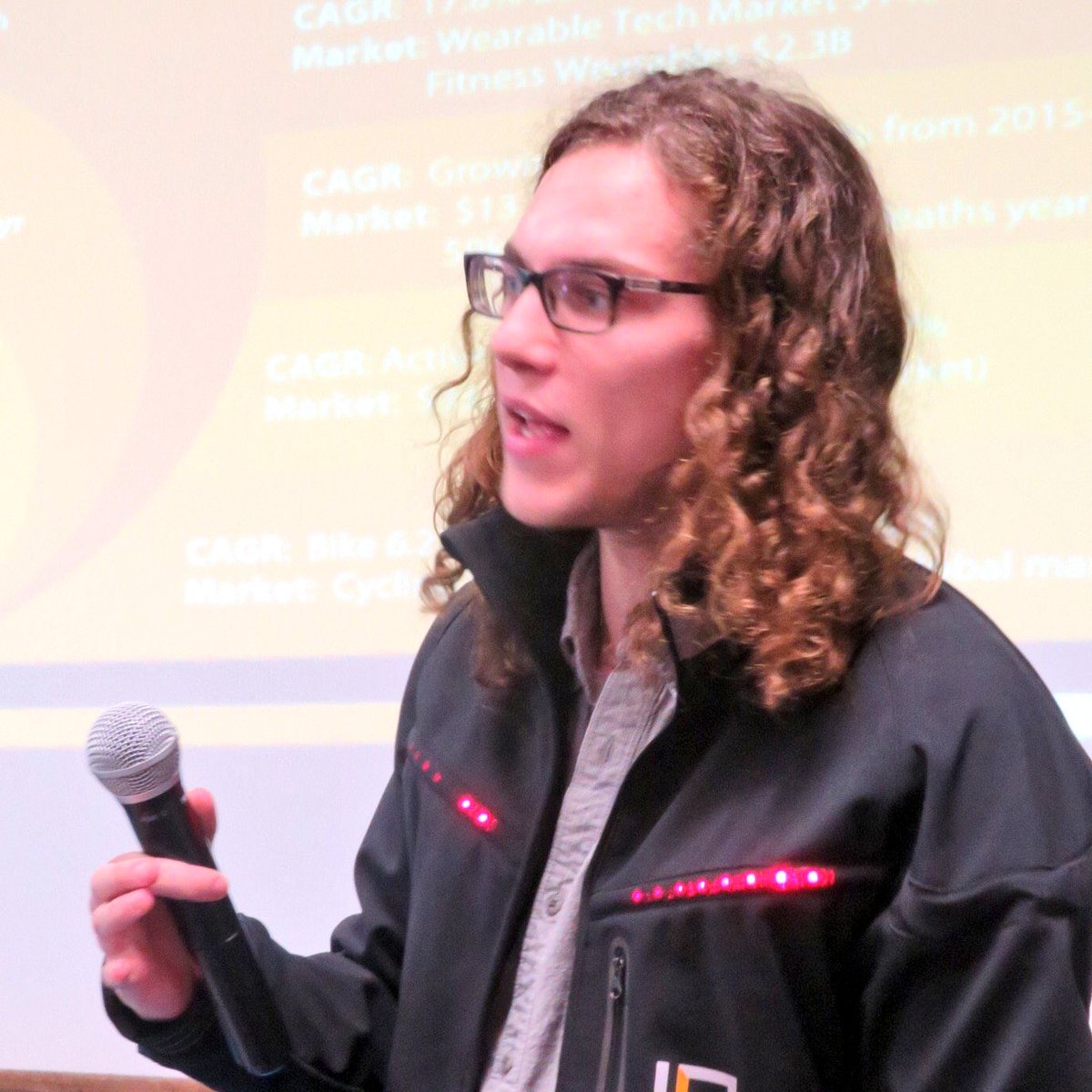 At the Startup Showcase, four health startups pitched.
Jeremy Wall of Lumenus won the judges first place award. Lumenus makes light-up LED backpacks and jackets that look cool, and are IOT connected so you don't have to be distracted on your phone while riding.
Lights on your jacket blink to tell you to go left or right as you ride to your destination.
As first prize, Lumenus wins two passes to Silicon Beach Fest this summer, and automatic entry to pitch at the Silicon Beach Fest – Startup Showcase.
Jeremy has previously pitched at TechCrunch disrupt, and has since refined his approach to be more B2B than B2C.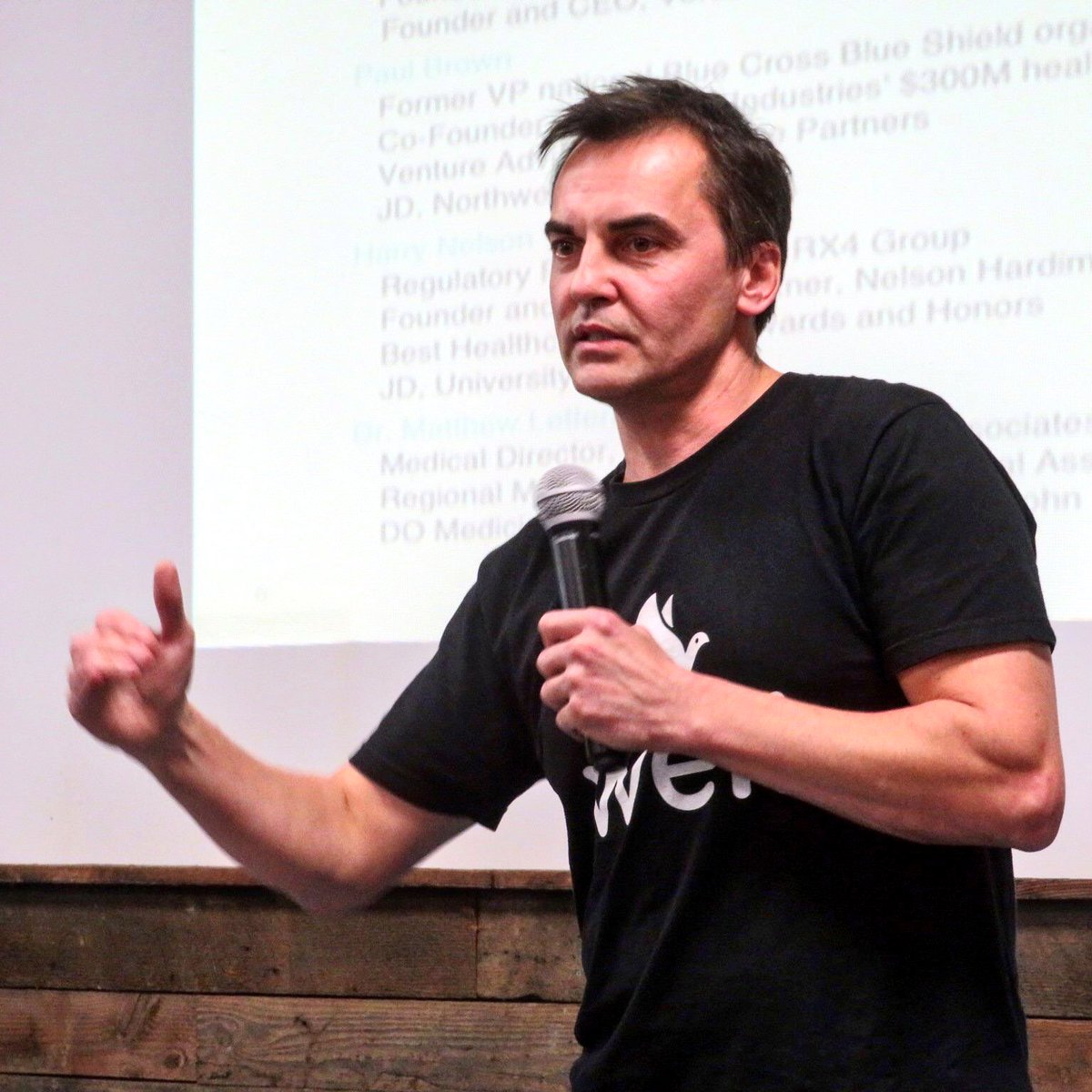 Well won the judges second place award, and the Audience Choice award. The well site is a network of occupational and speech therapists who can visit your home on demand. Founder Ildar Fazulyanov created it after a leg injury, when he found it difficult to drive to therapists for treatment. He realized there wasn't a service for therapists to make home visits, so he created one.
Thanks to other startups which pitched:
– Selfcare, an app that uses AI to help you figure out what your symptoms could be, more friendly that looking things up on Web MD or online databases.
– Limitless, a fitness exercise video service by Richard Rountree
Thanks to London & Partners for sponsoring the event and providing food. Thanks to CTRL Collective for hosting.
More pics in the Facebook photo album.