PASADENA – More than 300 attended our first Digital LA – Digital Women symposium focused how to increase women in startups, entertainment and tech, at the new Cross Campus Pasadena. This Digital Women event is the first-ever event in LA to focus on women startups and VCs, with 95% women speakers.
Speakers included more than 70 women (and 5 guys) speakers from Silicon Beach startup CEOs and founers, VCs and investors, developers and designers. Speakers from companies including: Upfront Ventures, Clearstone Ventures, Yahoo!, Fox, Universal Pictures, StyleHaul, OpenX, Surf Air, Michelmen & Robinson, and many more.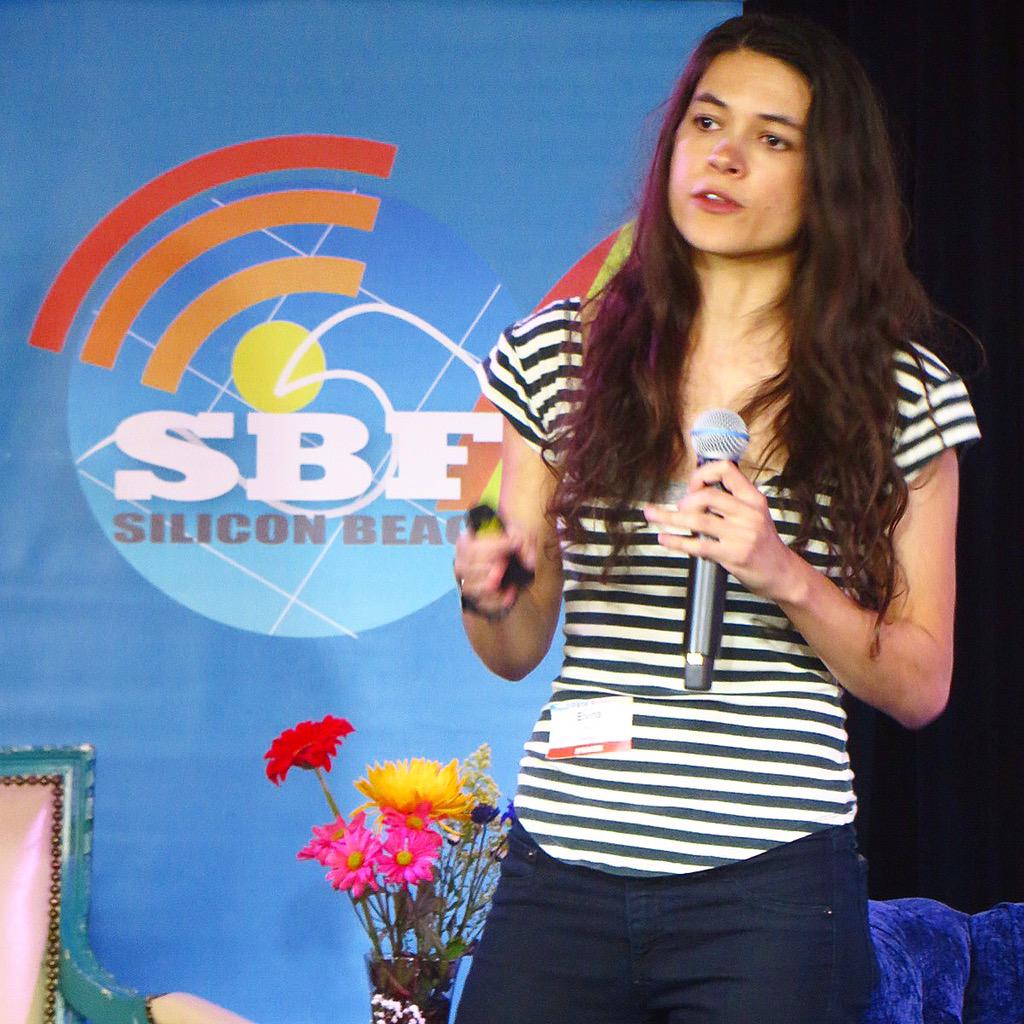 Attendees said and tweeted the #DigitalWomen symposium was inspiring, empowering, "one of the best conferences ever" and life-changing.
There were so many tweets, #DigitalWomen became a Trending Topic in LA in the afternoon.
Several speakers gave inspiring, authentic advice and tips.
"There is no such thing as 'I can't', there is only 'I don't want to'," said Elvina Beck, founder of Podshare traveler community. In the My Startup Story session, Elvina described how she used a Kickstarter video and campaign, and TechCrunch press outreach to fund a pivot for her Podshare travel community.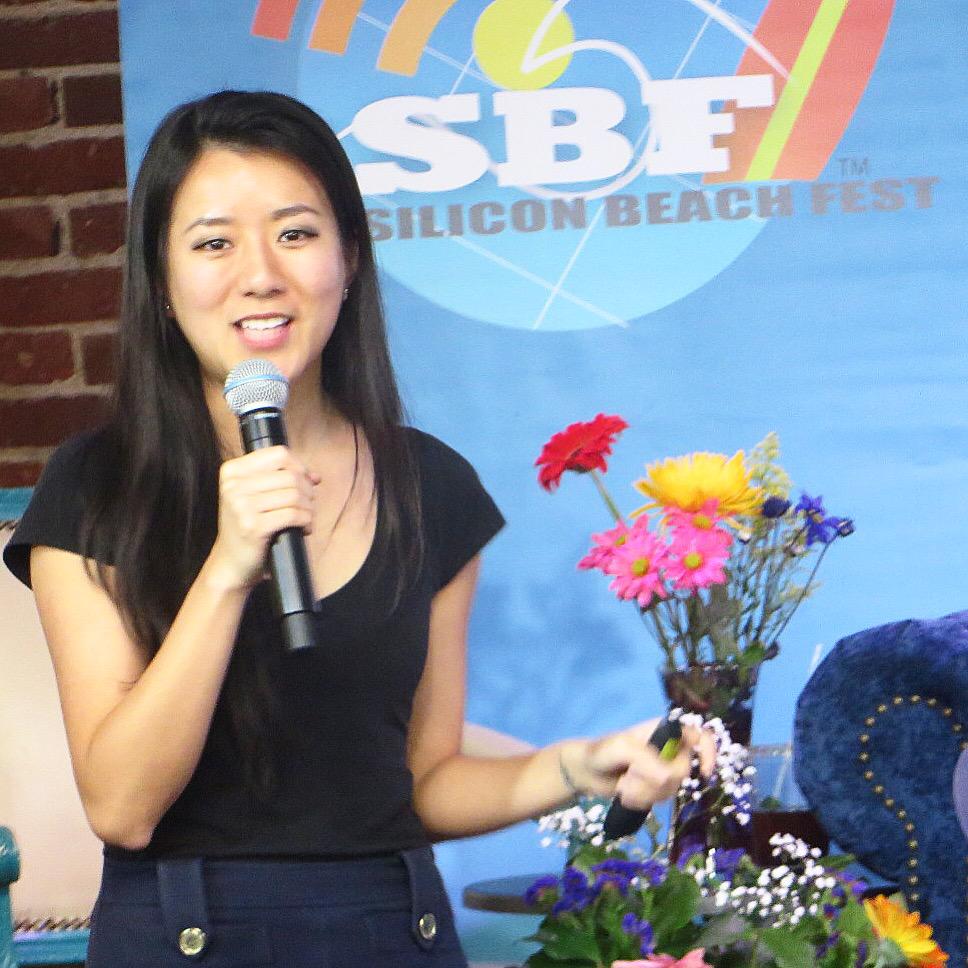 Nanxi Liu described how she started her company Enplug. Her co-founders decided to quit college to join her team, eventually moving in together into a house in Bel Air to build the startup.  Enplug provides software to show any kind of ad marketing or ineractive content on TV screen displays in small businesses like restaurants and bars, increasing social media engagement.
At the Women VCs panel, the all-women VCs and investors gave advice on finding money: go out and ask for it, do your research, know your industry / stats.
"Do something because you just can't not do it," said Barbara Boxer of BELLE Capital, which focuses on women-founder startups. She said it's important for women to help other women.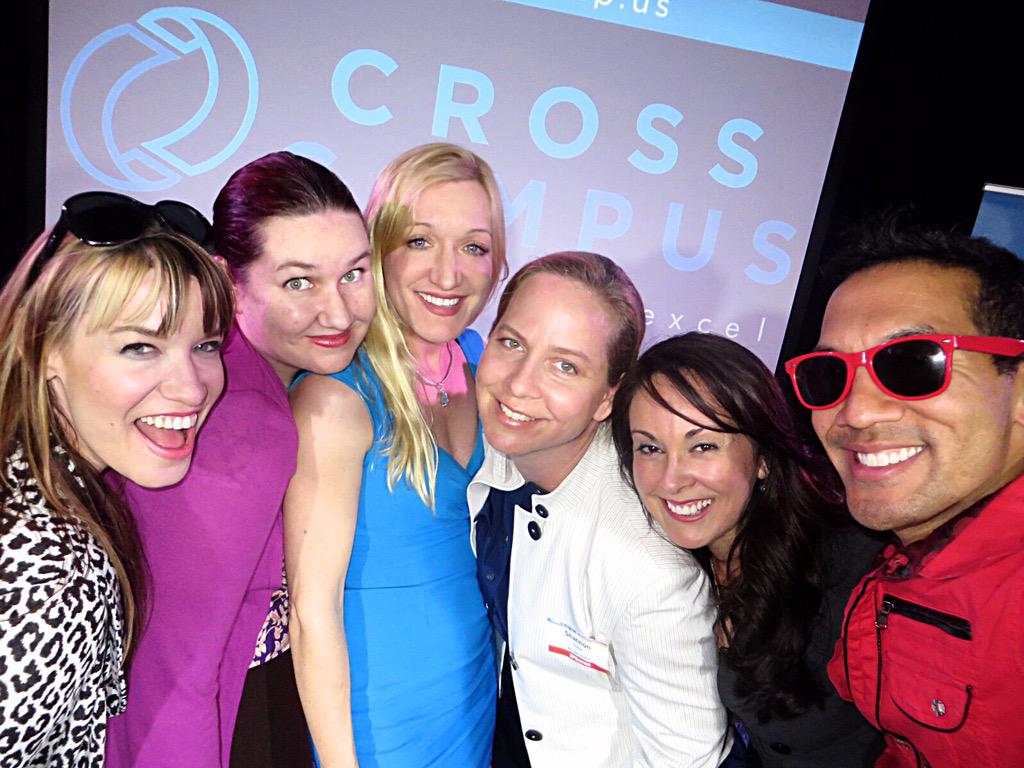 At the How to Increase Women in Entertainment and Tech, speakers shared their stories of how they got into entertainment.
"Women need to show up and put out [great work]," said Jenni Powell, producer on Emmy-winning "The Lizzie Bennet Diaries" web series. She said she got started by reaching out to digital content star Felicia Day. When she showed up to work, she did things beyond what was asked, which was noticed and advanced her career.
"I started my company because I am employable," said Shannon Gans of New Deal Studios, which did the VFX work on Interstellar that just won the Visual Effects Oscar.
At the all-women startups and judges Startup Showcase, startups Shopping Quizzes and Pelv-Ice tied for first place:
– Jennie Wong of Shopping Quizzes, which creates online interactive surveys, won the pair of airline tickets on Surf Air, the membership all-you-can-fly Silicon Beach startup.
– Jill Bigelow of Pelv-Ice, a pelvic medical device for post-pregancy or chronic conditions, won one month of open-desk membership at the new Cross Campus Pasadena.
Both Shopping Quizzes and Pelv-Inc also are awarded automatic entry to pitch at the Silicon Beach Fest – Startup Showcase in June.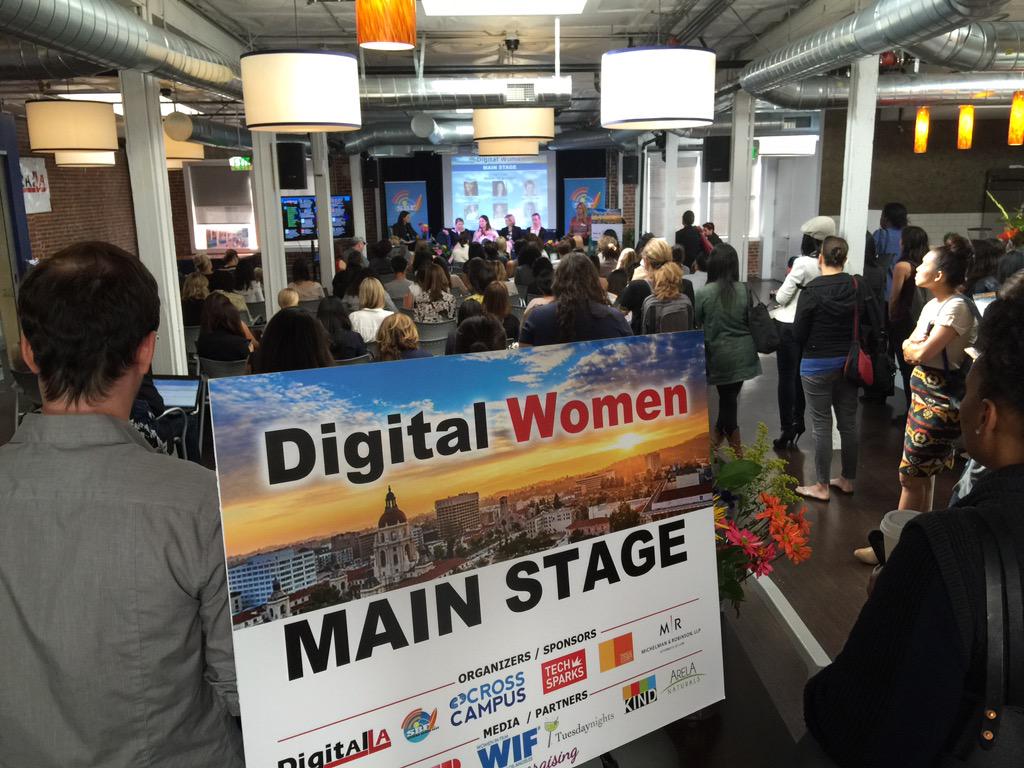 The symposium was the largest event held at the Cross Campus Pasadena new location which just opened up two weeks prior. Digital LA and Silicon Beach Fest also organized the first Silicon Beach Fest to help open the Cross Campus original location in Santa Monica in 2012.
After the day of panels and workshops, attendees toured local startups on the first TechZulu Tech Crawl in Pasadena. Attendees visited ideaLab, the first large incubator in LA's tech scene with dozens of exits, Wallaby Financial (personal finances app), Echo Factory (digital ad agency) and Rocco's Tavern with cocktails hosted by Perkins & Coie and Instantly.
Thanks to our speakers, volunteers, organizers, board, Cross Campus and friends for making this such a special, inspiring event!
Thanks to sponsors Therese Steiner Consulting, Michelmen & Robinson, and Surf Air. Thanks to in-kind sponsors Arela Naturals, KIND snacks, Instacart LA, and more.
If you blogged or wrote an article about the event, tweet us @DigitalLA so we can compile a list of coverage.
Thanks attendees for so many tweets, #DigitalWomen was a trending topic in LA.
RT @humanizehealth Only 2.5 hours in #DigitalWomen, hands down 1 of best conferences I've ever been to. @DigitalLa knows what they're doing. #startup
RT @ms_junelee So inspired by what I saw today at the @DigitalLA #DigitalWomen event. Life changing. So amazed! Thank you @kevinwinston
RT @ghenlaraya Blown away by the energy at this amazing @DigitalLA #digitalwomen event!!
RT @DoYouAlign Study for VC meetings like you would study for a test and know your metrics #DigitalWomen advice @karanortman & Melinda Moore
RT @HTFTWEETS #DigitalWomen: Ideas are a dime a dozen. It's about timing, team, and execution. #techcrawl #startup @DigitalLA @Idealab.
RT @GhenLaraya: If you are in a position of power to help other women, do it! not a handout, it's a hand up! #DigitalWomen Women In Film Los Angeles
RT @drannemaria Extremely valuable insights all day @DigitalLA #DigitalWomen conference
RT @StyelHaul "Leveraging your network & seeking out opportunity is crucial" – career tips from @StyleHaul SVP Noël #DigitalWomen
RT @Inna_Vative 'My #startup story' speakers at #DigitalWomen r like a breath of FRESH air!Feel like I just dived into an pool filled up with energy drink!
RT @csxboou @DigitalLA The Women in Entertainment and Tech panel is amazing! #DigitalWomen
RT @bridgestoitaly Have a gameplan when you start with social media @marshacollier @CrossCampusLA @DigitalLA #DigitalWomen
RT @girlsupus I was terrified but I took a leap anyways! You need to listen to your heart. @EspreeDevora @WeAreLATech #DigitalWomen
RT @terahud @jmaxwellpowers brilliant! "We should explore #returnships as safe way to help women re-enter the work environment" #telesign #digitalwomen