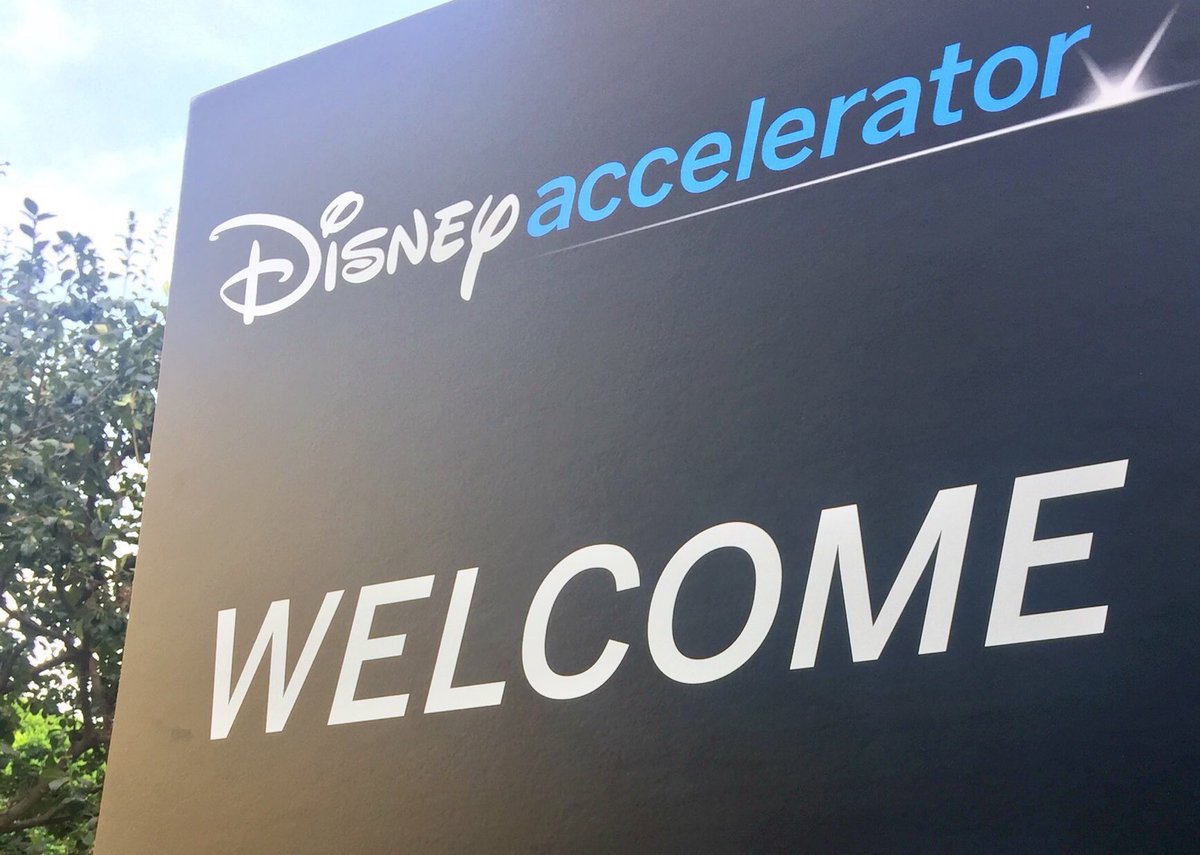 LOS ANGELES – Disney Accelerator announced its fourth class of startups and tech companies, including The VOID, Unreal game engine and more.
The companies will each receive investment, mentorship, and partnership opportunities across Disney divisions and brands over the three month program. Demo Day is set for October 2017.
The Disney Accelerator's previous successful alums include Sphero, the gyroscopic remote-controlled ball company that launched with its sold-our success Star Wars BB-8 app-controlled toy. This year, Sphero released an app-controlled Lighting McQueen toy car partnering with Disney Animation, and a Spider-Man AI chatbot you can talk to partnering with Marvel consumer products. Imperson alum creates AI chatbots based on Miss Piggy and other characters. We attended Disney Accelerator's third class demo day last fall, see article.
Congrats to the 11 companies.
Ambidio creates an immersive continuous sound field with a sense of depth and dimension through any device with stereo speakers.
aXiomatic eSports company has a majority stake in Team Liquid, a top eSports team in the US and Europe with 60 pro players, coaches, and analysts competing in nine games, as well as a minority stake in Super League Gaming.
Brit + Co is a digital media company that inspires, educates, and entertains <125M women-focused audience via content, online classes, and products
Epic Games is the creator of Unreal Engine technology for cinematic production, visualization, design, and simulation. Epic created Unreal, Gears of War, and Infinity Blade games, and newer titles Fortnite, Paragon, and Robo Recall.
Hoodline is a local news and content discovery platform that uses machine learning to distribute geotagged, relevant content from hundreds of media partners into websites or mobile apps. Hoodline also analyzes data sets to unlock insights for businesses and media companies.
Kahoot! game-based learning platform makes it easy to create, discover, play, and share fun learning games in minutes across platform, boasting >50M users in 180 countries.
ProductionPro lets storytellers post scripts, research, designs and more online for film, TV, and theatre production and collaboration.
ReplyYes e-commerce AI lets mobile users text "YES" to buy products and have it delivered, increasing ease and frequency of purchases.
Samba TV provides real-time, opt-in viewership data and metrics across broadcast, cable TV, OTT, and digital media.
Savioke develops autonomous indoor delivery robots in hotels, logistics facilities, and high-rise apartment buildings. Its Relay delivery robot is already installed in dozens of hotels worldwide.
The VOID immerses guests in virtual experiences, combining VR, interactive sets, and real-time effects, such as Ghostbusters VR.
The VOID + Disney = Mainstream VR Content?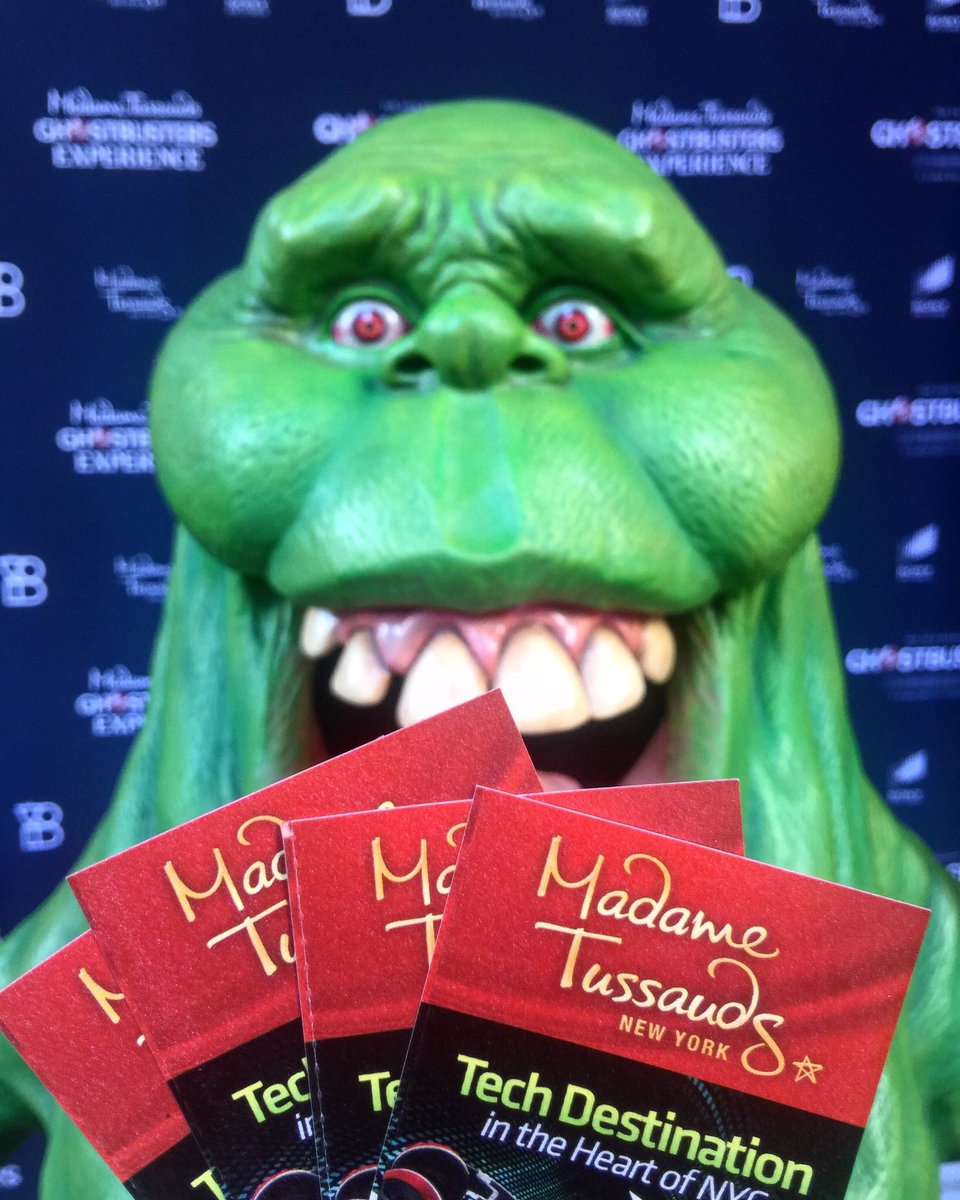 The VOID is especially noteworthy, as the Utah based company has been a leader in creating immersive VR experiences which include real-environment touch, social interaction with other players, points-based games, and even adding smell. The VOID worked with Sony Pictures to create the Ghostbusters VR at Madame Tussauds Times Square, in which you blast ghosts, open doors, feel wind on your face, talk to your fellow Ghostbusters, and smell burnt marshmallow. It's an amazing immersive experience, see our review. The Void also has VR experiences near its HQ in Utah, and in Dubai.
Combining the Void VR with Disney's IP could be the magical content combination that makes VR go mainstream, like Pokemon did for AR. Imagine a Star Wars VR where you can use your VR controller to force push opponents, wield a lightsaber, or touch physical controls to pilot a ship. Or an immersive Marvel heroes VR for Iron Man or Spider-Man. Or a Frozen 2 VR where you use controller's to activate Elsa's force powers, and can reach out to feel ice in real life. These are all speculation, and nothing is announced, but it is fun to speculate!
We interviewed The Void VR's CEO Cliff Plumer about joining Disney Accelerator. Cliff is former president of Jaunt Studios, an alum of the Disney Accelerator alum third class.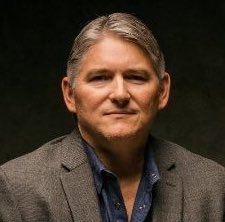 Why did The VOID join Disney Accelerator? 
Cliff Plumer: The access to creativity, insight and intel through the Disney Accelerator program is invaluable, it made participating a no-brainer. We've always had plans to release experiences based on our own IP, as well as known and loved storylines. Surely the opportunities are endless when it comes to Disney IP and we're excited to have those conversations.
Can you tell us of any properties or teams you're interested in working with at Disney / Marvel / Pixar / Star Wars to bring into a VOID experience?
Cliff Plumer: One of the greatest parts of the Accelerator program is having access to these various units within Disney, and we're talking to them all. It's a really exciting time, fans should stay tuned.
Working with Disney could give access to themed VOID experiences at Disney theme parks or other Disney venues. Are those being discussed, or can you say?
Cliff Plumer: Nothing I can discuss right now, but we agree, bringing more magic to Disney fans via THE VOID would be a great thing.
Other Disney Accel VR alum include Jaunt and Littlstar. Any coordination among them, or not cuz they are pretty different types of VR.
Cliff Plumer: What THE VOID is doing is certainly unique, but we're always open to partnering with other best-in-class technology and experience partners. Prior to THE VOID I was President of Jaunt Studios and I'm still in touch with the team there regularly.