DOWNTOWN LA – Apps that let you share real-time photos or messages with friends, and find the best red velvet cupcake, pitched at the USC Digital Social Media demo day held at the Wallis Annenberg Center at USC on Dec 7.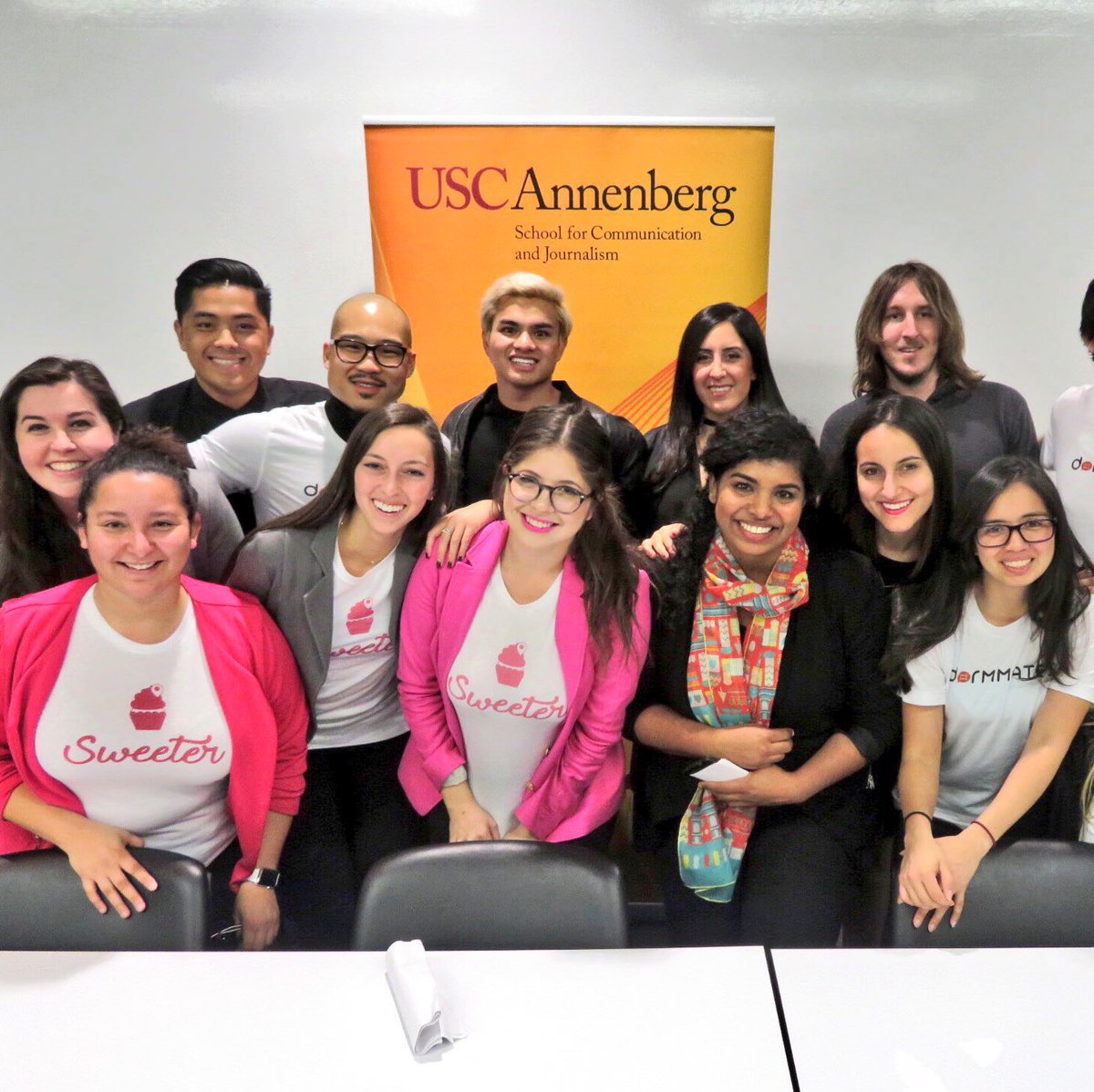 The Digital Social Media masters program teaches leadership and management of social media, digital media and online communities. Teams received $10,000 to create a working prototype app for their final project, presented at demo day. The program is run by director Karen North, who has spoken at several of our Digital LA and Silicon Beach Fest events. 
Meet the Apps:
– Angle app lets u real-time share photos from events (with people you aren't Facebook friends with) via public or private shared albums u create at the event. Like Snapchat with albums u create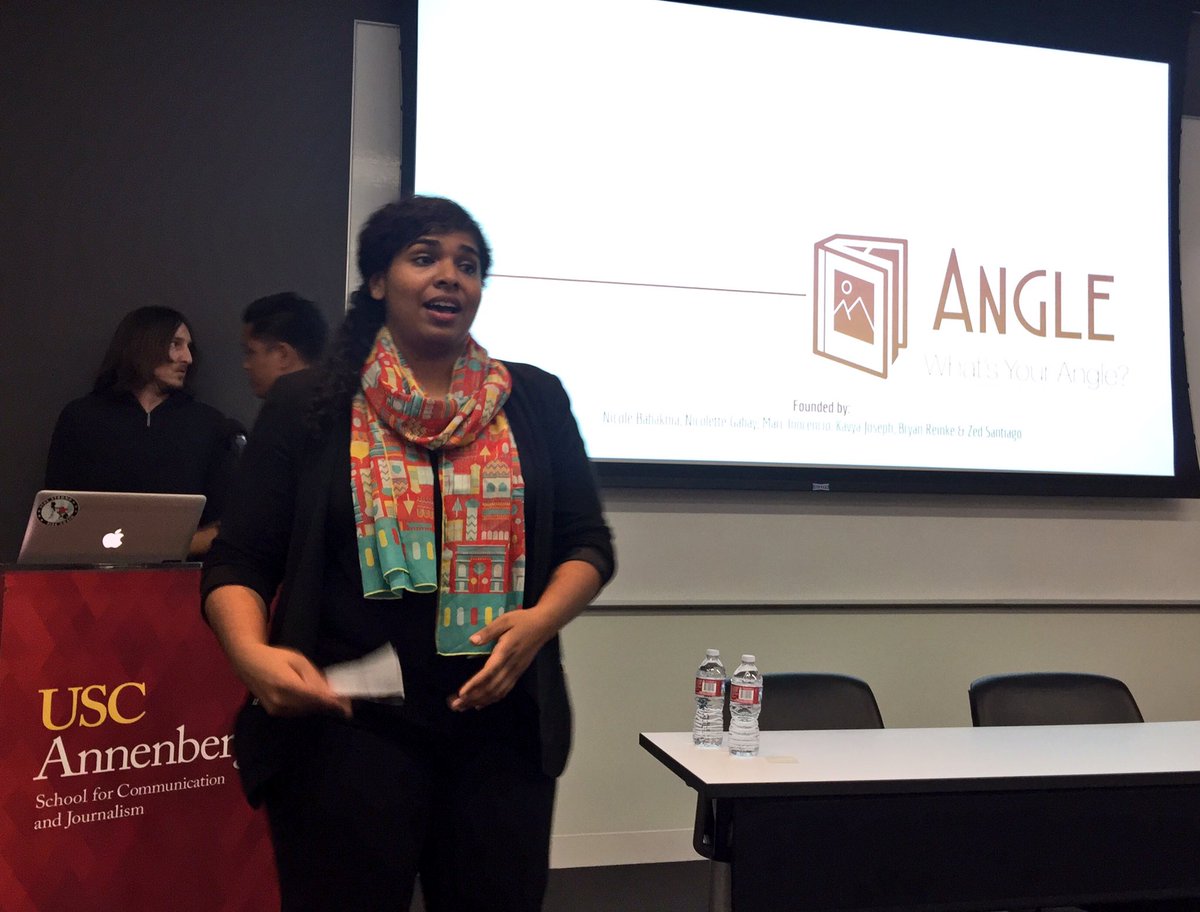 – Dormmates app is like Slack for daily life: lets students join or create chat channels related to their dorm or interests (fitness, classes, etc).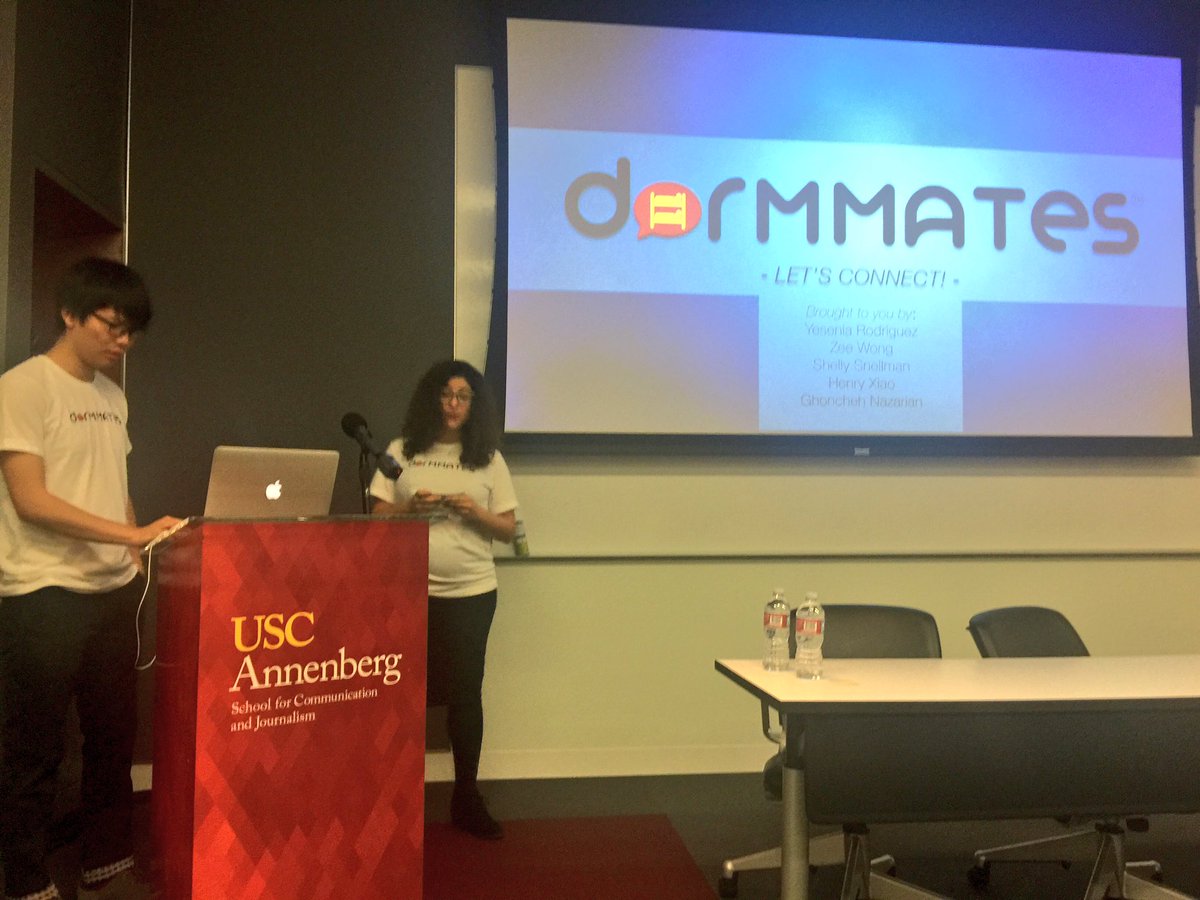 – Sweeter app lets u rate and search for desserts like 'red velvet cupcake' to find best desserts near u. Better than Yelp, which finds the best restaurant with your word in it, but that may not be the best cupcake