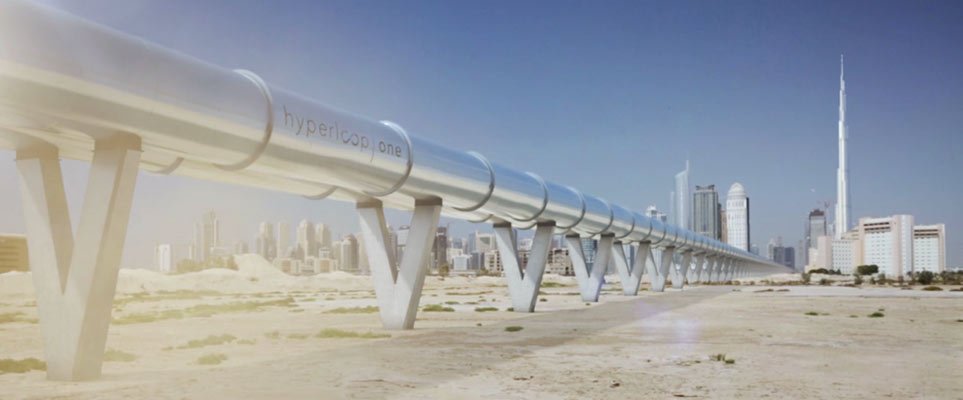 DUBAI – LA tech and entertainment represents in Dubai. We visited Dubai recently to see LA's impact of tech and entertainment. Dubai is known for its dazzling futuristic architecture like the tallest building in the world, the Burj Khalifa, featured recently in Mission Impossible: Ghost Protocol. Dubai is also known as a tourist vacation destination with the highest number of five-star hotels, theme parks, desert safaris, gold souk and more.
1. Hyperloop One is building hyperloop here
Downtown LA based Hyperloop One has announced it is working with the Dubai government to introduce the world's first operational Hyperloop system. The enclosed tube would transport passengers in pods at 750 mph around the Emirates from. A trip from Dubai to Abu Dhabi will take only 12 minutes (usually an hour drive). Just like  if there were a Hyperloop connecting LA and Irvine / OC in 12 minutes instead of an hour drive.
Hyperloop One released some real life images of its hyper loop currently under construction in the desert connecting the two Emirates. Not just a pipe dream. It's happening!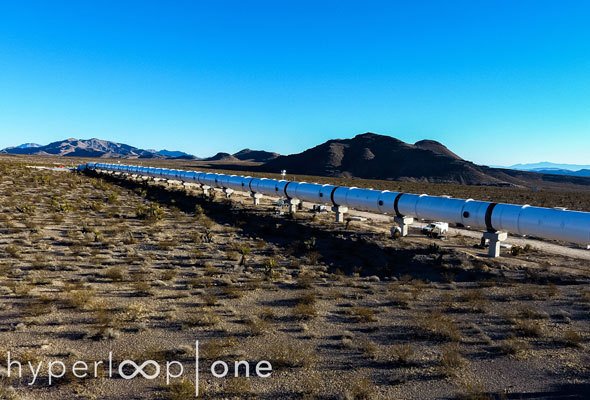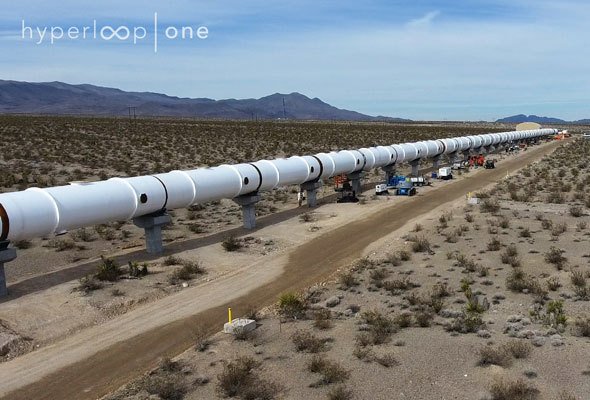 Elon Musk has written that Hyperloop will be the fifth form of transportation, after car, train, boat, and plane.
2. Marvel land at IMG Worlds features 5 Marvel based rides
Disney's Marvel represents at the Marvel land at IMG Worlds indoor theme park in Dubai. There are five Marvel character themed rides, making it the highest number of Marvel rides anywhere in the world. Second place is Universal Studios Islands of Adventure in Florida which has four: Hulk, Spider-Man, Storm, and Doctor Doom theme rides. Third place is Hong Kong Disneyland which just opened up a Iron Man themed ride
Marvel land looks like a comic book New York city come to life. You walk down the faux NY streets to explore the rides and restaurants. Most of the rides used advance technology that you don't see in many US theme parks.
– Hulk Epsilon Base 3D: 360 dome motion simulator: You put on 3D goggles and sit in a round dome theatre to see Hulk and Iron Man battle Legion over you. The action is intense and all around you 360 and above you when you look at the top of the dome. Add in the fact the entire seating area is moving and shifting as Iron Man or Hulk catch the spinning platform on screen, and it's a truly top notch experience
– Avengers: Battle of Ultron. Put on your 3D glasses and help the Avengers battle Ultron in this ride. It's similar to the Transformers ride at Universal Studios Hollywood, except it's the Avengers vs. Ultron.
– Spider-Man: Doc Ock's Revenge: Dark roller coaster ride where each Spidey car rotates. Similar to the Turtle Crush ride at Disneyland Paris, plus 3D animated videos like in the Transformers ride at Universal Studios.
– Avengers Flight of the Quinjets: Ride in a quintet in this Dumbo-like spinner ride.
– Thor Thunder Spin: This ride is like those long corn on the cob spinning rides at amusement parks. You spin upside down several times.
In addition to the five rides, you can eat at the tablecloth service Tony Stark's Skyjack restaurant, which features a bar, aquarium and of course two Iron Man suits. Or you can eat shawarma of course at the casual Downtown Shawarma restaurant.
The gift shops sell some merchandise exclusive to Marvel in Dubai, including T-shirts, and the Zem casual shoes for Iron Man, Spider-Man and Captain America.
3. Motion Gate features DreamWorks, Columbia, Lionsgate
Hollywood studios represent at Motion Gate, where DreamWorks, Sony Columbia Pictures and Lionsgate have teamed up to create different lands of this Hollywood themed theme park.
DreamWorks land features separate lands for Kung Fu Panda, Shrek, and Madagascar, each with a fast coaster, kiddie ride, restaurant, and themed land.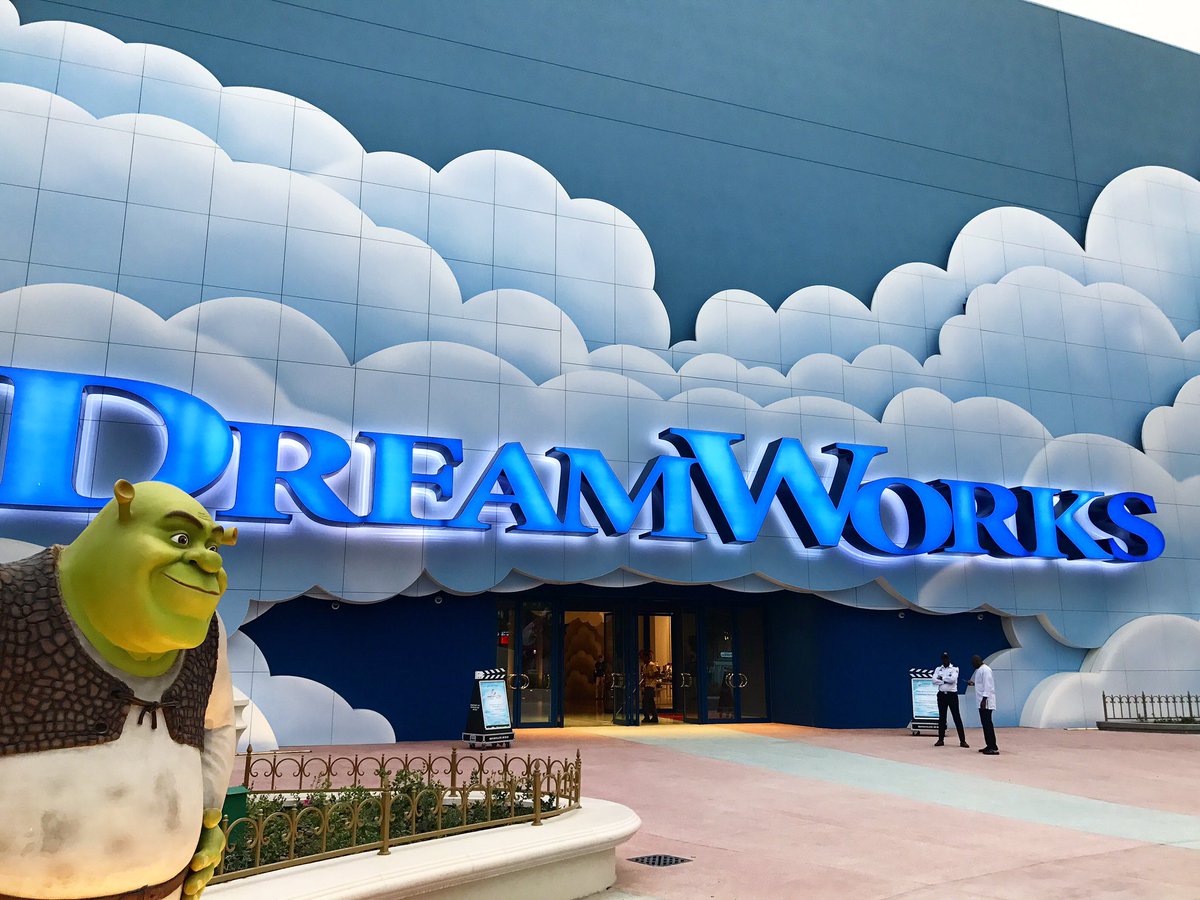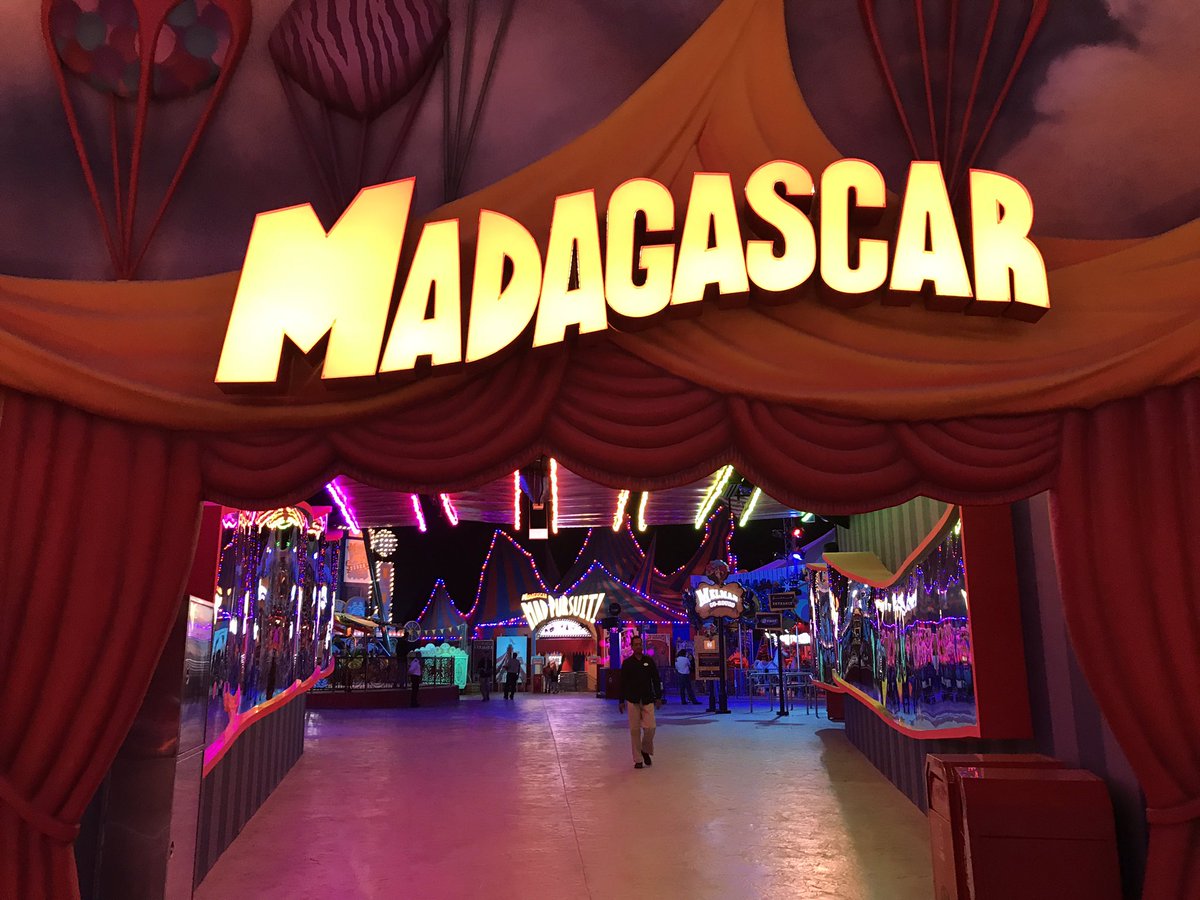 Columbia Pictures land rides include: Ghostbusters: Battle for New York, Hotel Transylvania, Cloudy with a Chance of Meatballs: River Expedition, Zombieland Blast Off, Underworld 4D, and the Green Hornet. The Cloudy themed restaurant Baby Brent's Luncheonette with jumbo food is a perfect fit. Or try the green slime at Slimer's Diner.
At Smurfs Village, you walk along streets with huge mushroom houses. Ride the Smurfs Village Express first Smurfs roller coaster ride. See Smurfette star in a film at the Smurfs Studio Tour ride. Interact with animated Brainy Smurf at the Smurfs Village Playhouse. And meet Papa Smurf, Smurfette and Brainy Smurf at the character meet and greets.
The Lionsgate land, currently under construction, will feature Hunger Games themed attractions. Hunger Games merchandise is already available for purchase in the stores at Silver Screen Sundries.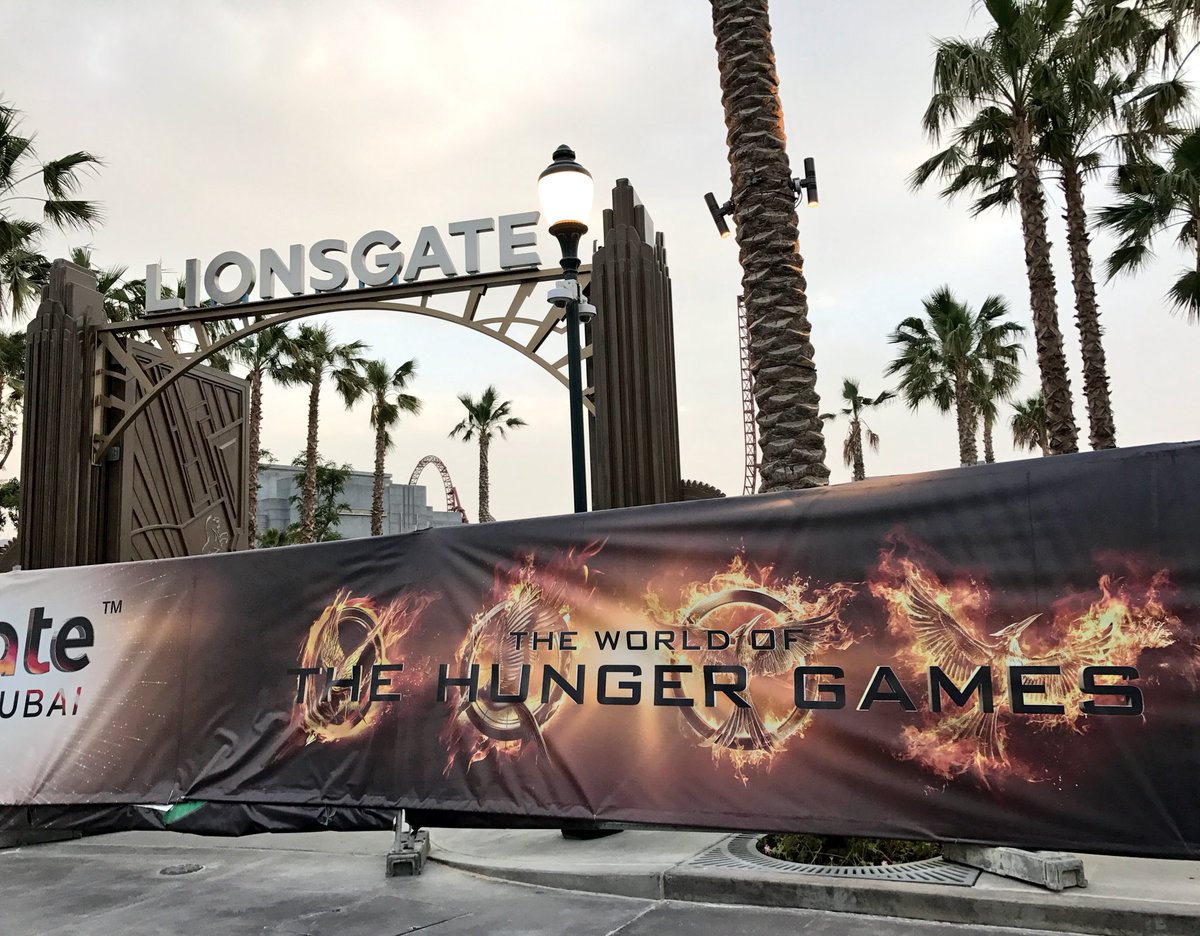 4. Dubai Media City and Dubai Internet City are business centers where the Middle East / Dubai offices for several LA entertainment companies and agencies are located. They are free zones, set up by the Dubai government to let international companies easily set up offices to do business in Dubai. Nielsen, OMD, and other entertainment companies and agencies have offices here.
4. Pinkberry at the Malls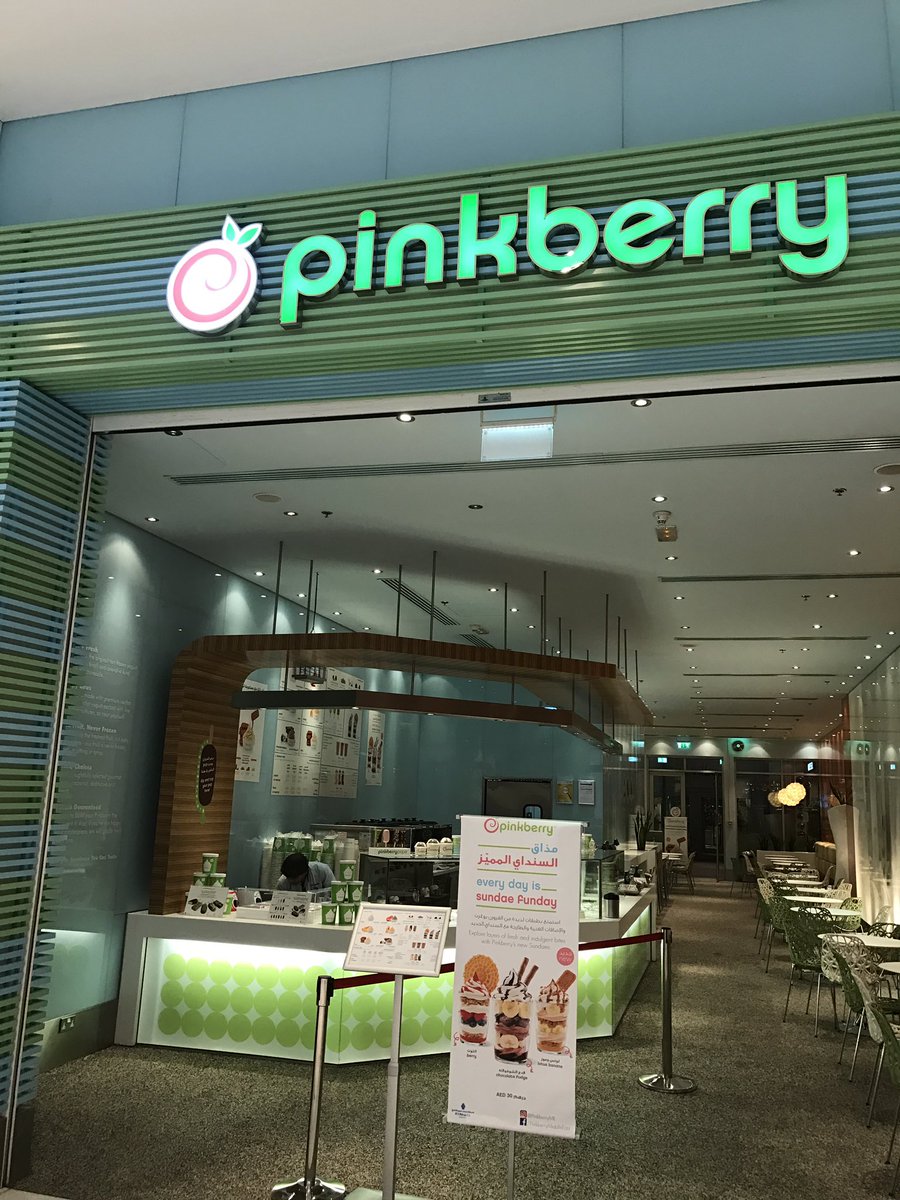 West Hollywood-founded Pinkberry has opened up locations at Dubai Mall and Mall of the Emirates. Turns out frozen yogurt plus fresh fruit is a tasty treat in the desert city Dubai. Pinkberry's first location in West Hollywood around the corner from the 24 Hour Fitness gym quickly grew with huge 30-min to hour lines. Pinkberry quickly expanded throughout LA, and started to expand internationally. Its original owners sold it to an Arizona based company which has expanded it internationally, including Dubai.