Dances with Films film fest featured more than 250 'defiantly indie' films in celebration of its 25th anniversary with screenings and panels June 9-19 at the TCL Chinese Theatres in Hollywood.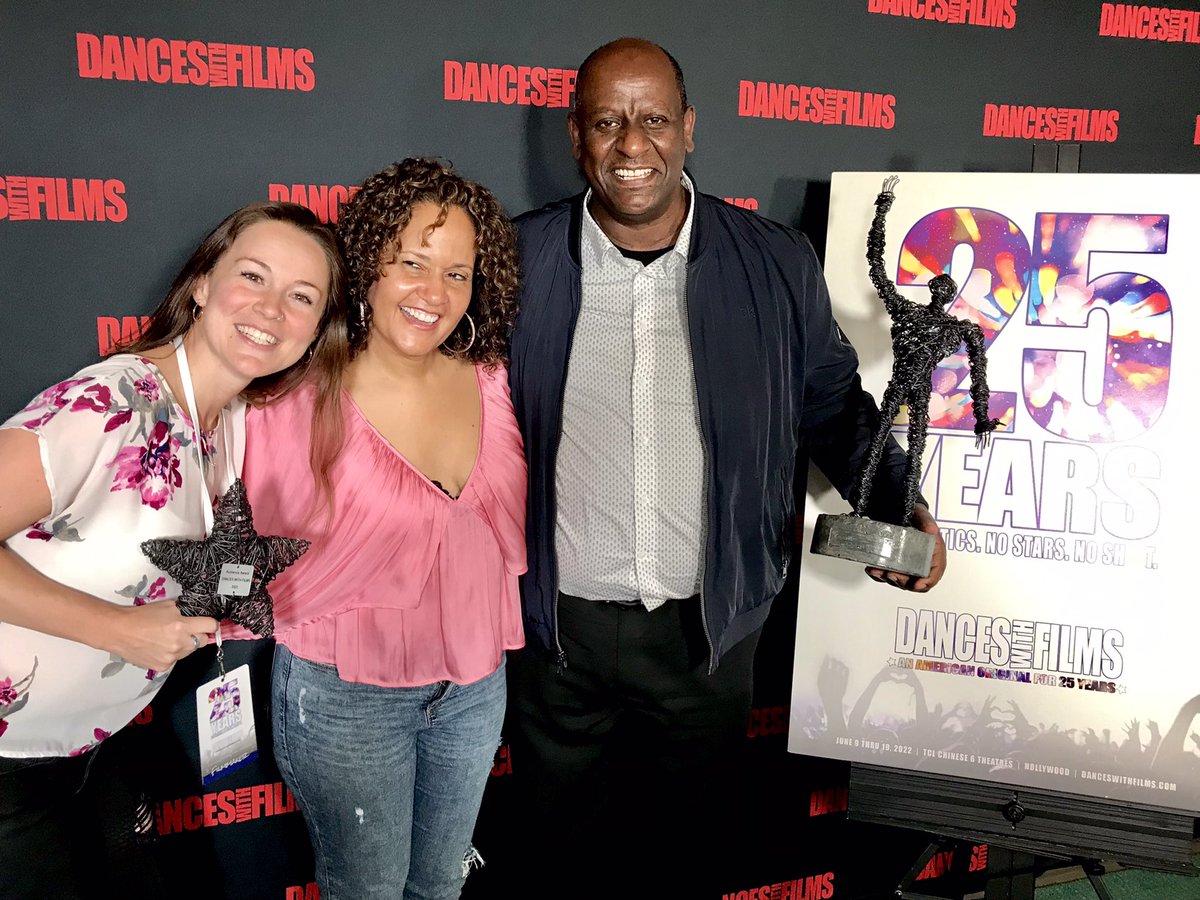 Dances with Films' slogan this year is 'No Politics. No Stars. No Sh*t', reflecting its history of featuring good films without stars, politics, or major distribution deals.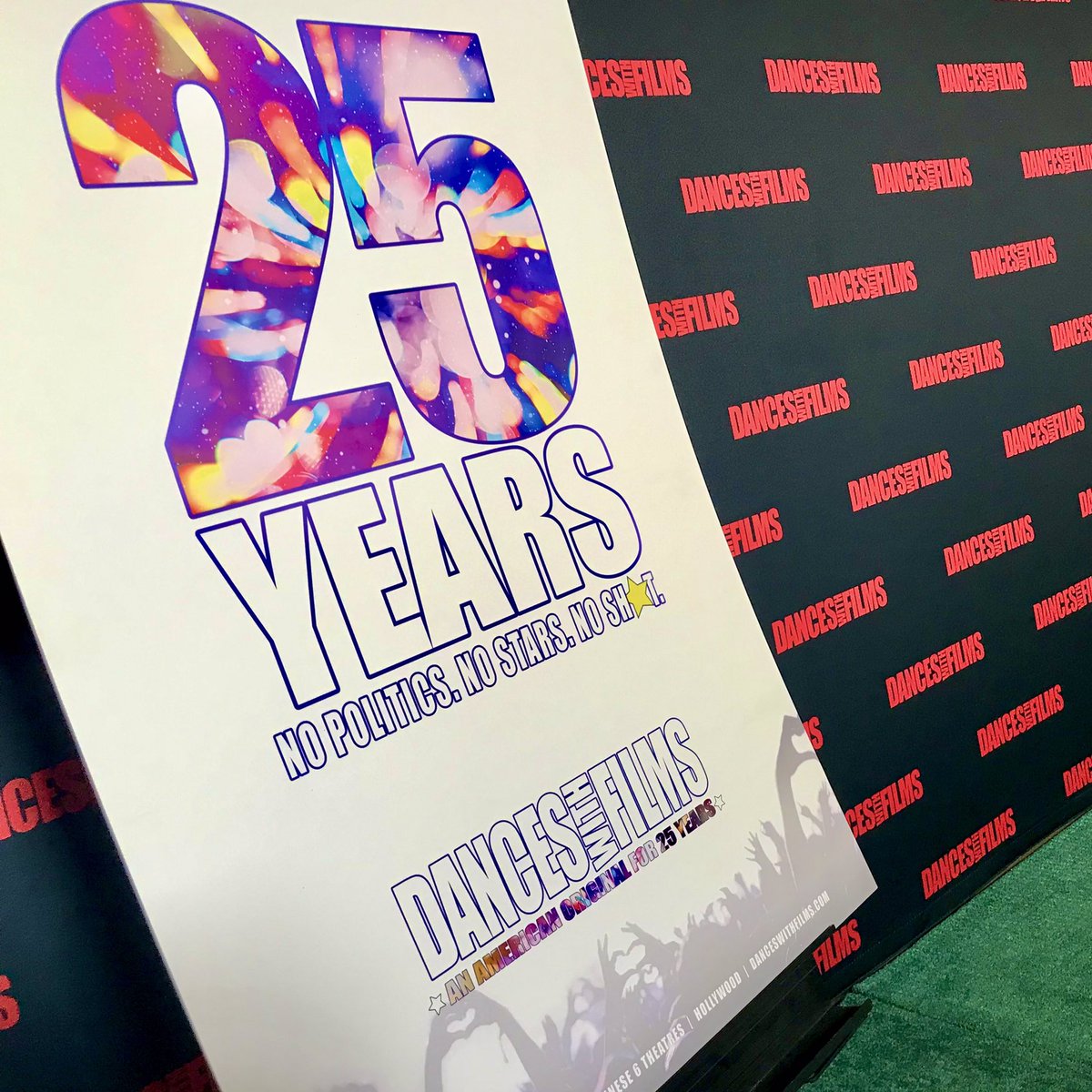 'DANCES WITH FILMS was formed in 1998 by a group of filmmakers who envisioned a festival where "who you know" didn't matter, only the quality of the work,' writes co-founder Leslee Scallon in the About on its site. 'Our name, DANCES WITH FILMS, was actually a play on the plethora of 'dance' film festivals that cropped up left and right at the time – Slamdance, Digidance, Nodance, TromaDance."
A huge 25th banner maredk the quarter-century landmark, in the lobby of the TCL Chinese Theatres thuruout the festival.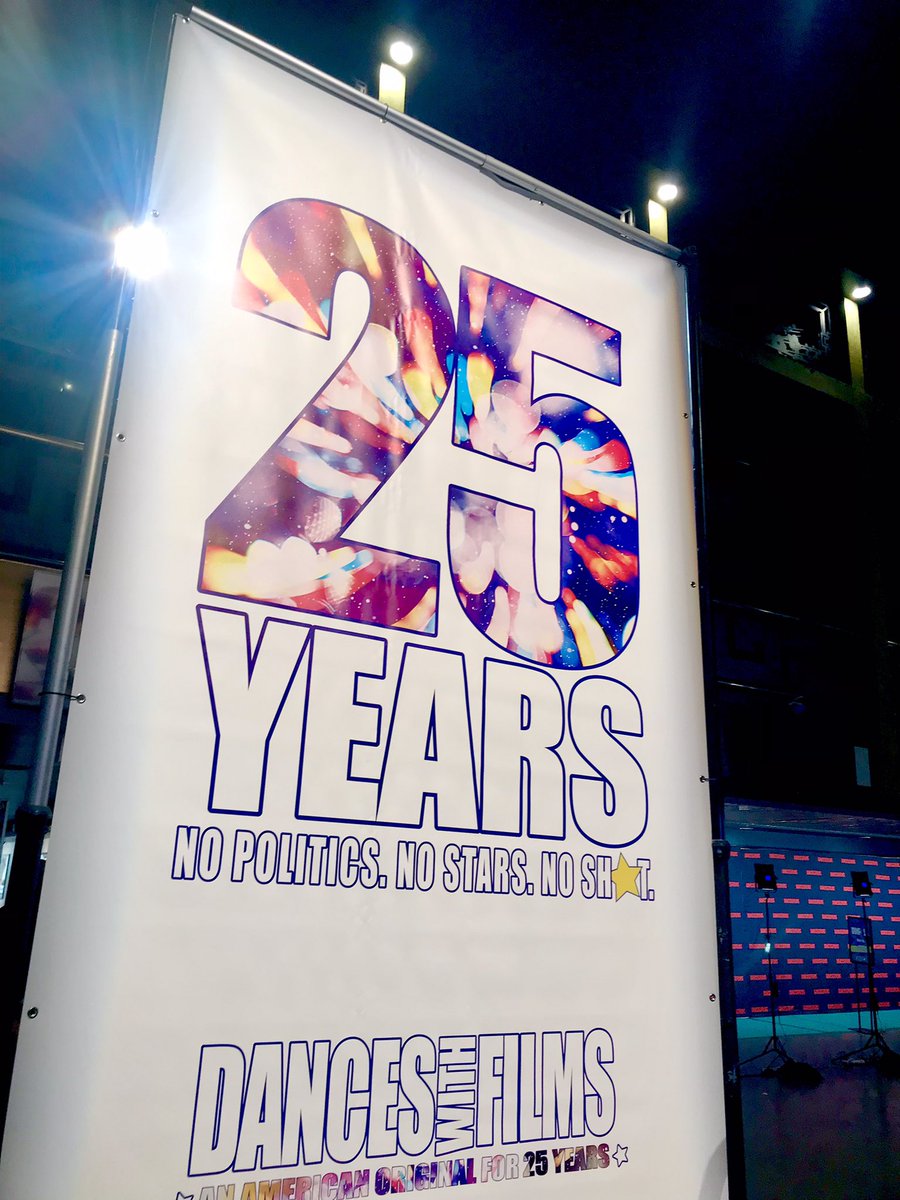 Dances with Films celebrated opening night with film, cupcakes, and a giant layer fake cake, so attendees could take photos thruout the entire festival. Tip: candies were usually located in the 25 tray near the cake.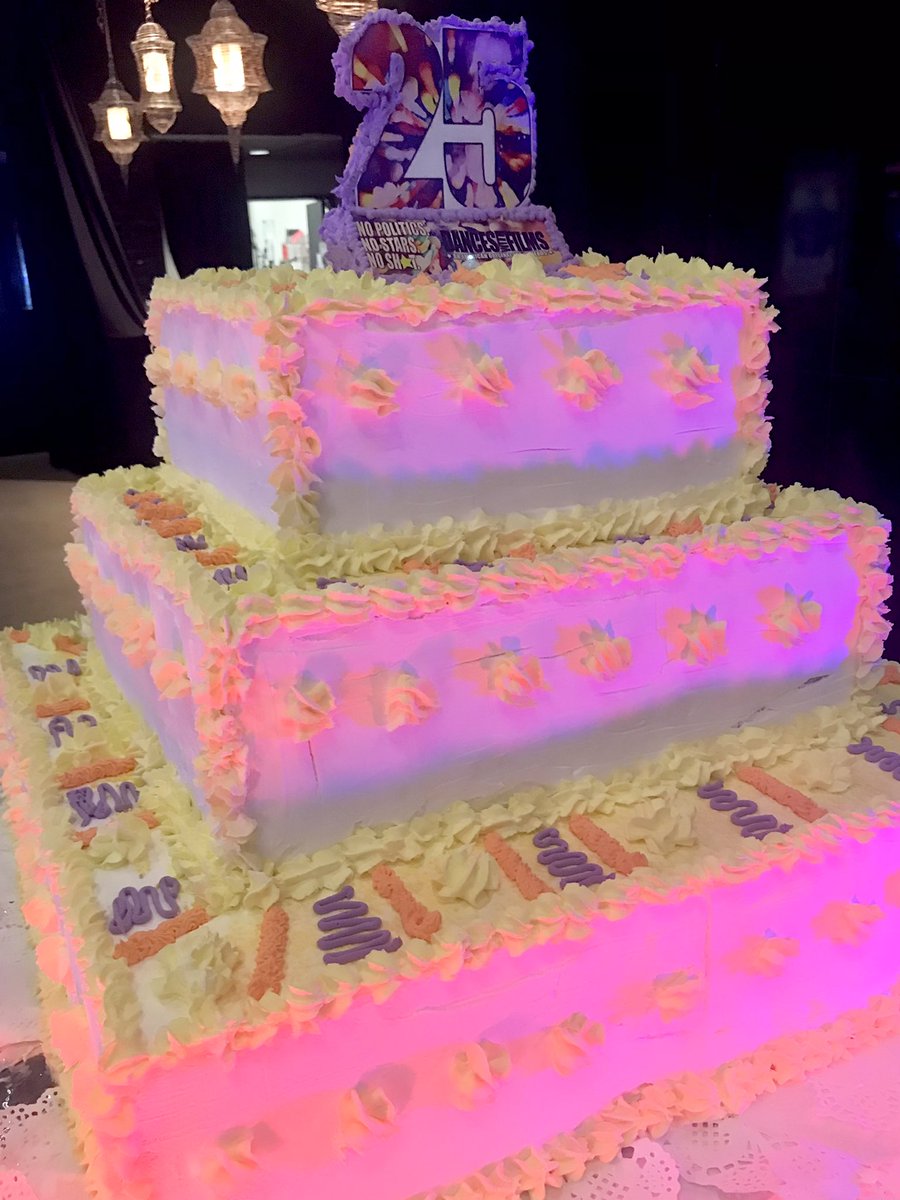 Details at danceswithfilms.com
AWARDS
Dances with Films co-founders Leslee Scallon and Michael Trent thanked attendees for 25 years of support at the Awards ceremony on Sunday June 19.
"We so appreciated your talent," Leslee Scallon said. She said that when they had the idea to start the festival for indie filmmakers 25 years ago, naysayers told her that it wouldn't work; that filmmakers couldn't form a community. "I'm just so thrilled that we have absolutely proved that wrong. YOU guys have proved that wrong."
"It's the films, it's the filmmakers. It's not about anything under than that," added co-founder Michael Trent.
Scallon and Trent thanked the staff and crew, and introduced the awards.
America's Family won both the Audience Award and Jury Award. In the film about deportation, an ICE raid detains and deports the Diaz family, which fight to reunite. The filmmaking team showed both awards on the red carpet.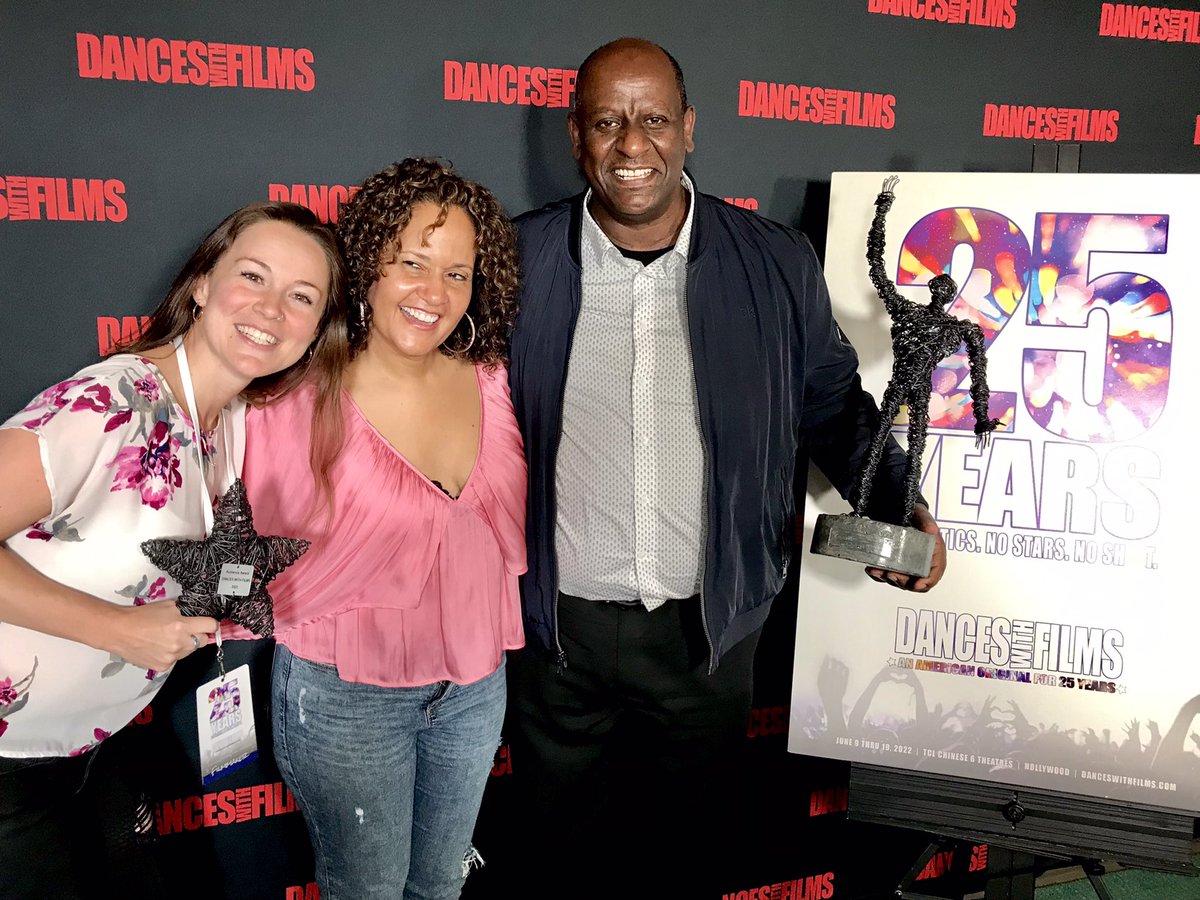 A Dire Strait won the Grand Jury Award. Filmmaker Liang-Chun Lin said the was honored to received the award, and inspired by watching other films over the past 11 days.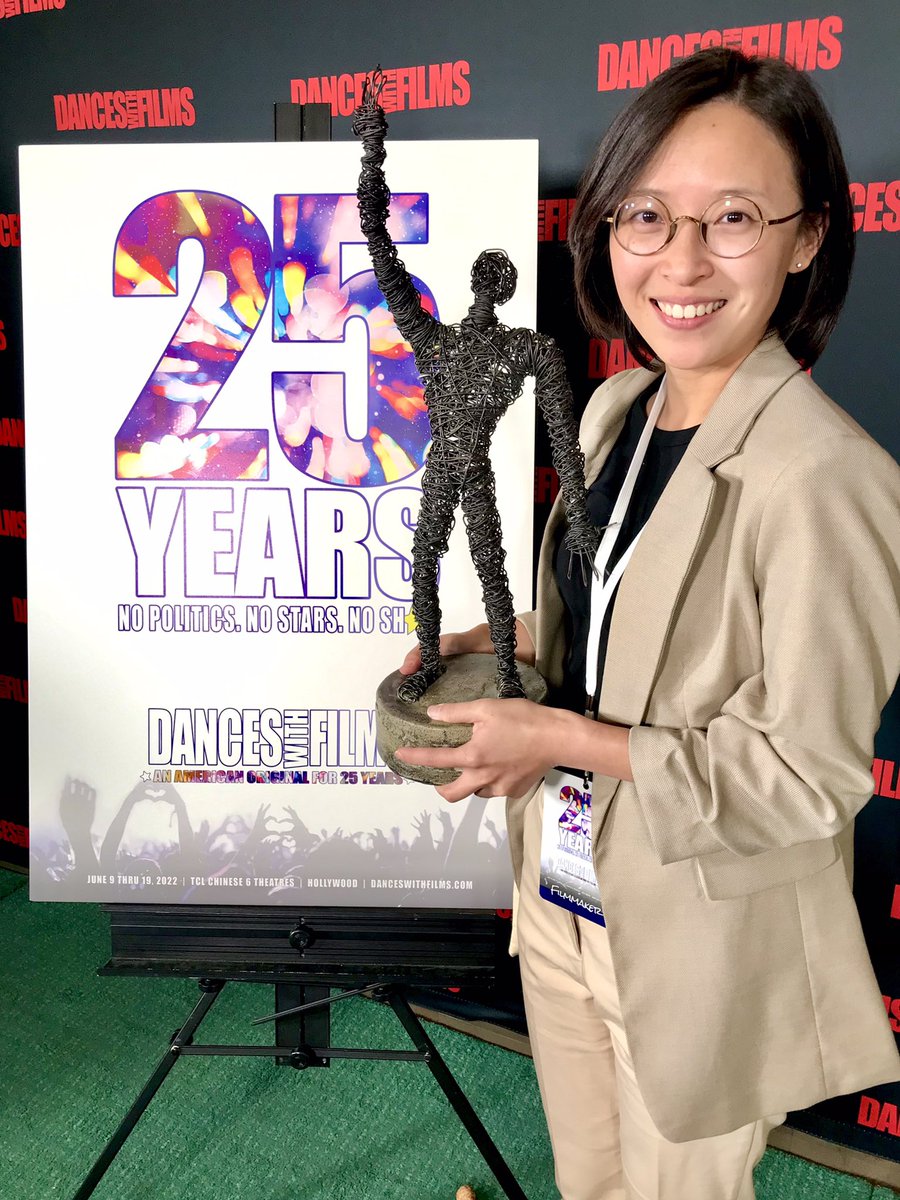 Making A Killing filmmakers receive Honorable Mention in Feature Film Grand Jury Documentary category. Doc is about medical negligence and an outdated California law that caps pain and suffering to $250K. The filmmakers walked the red carpet.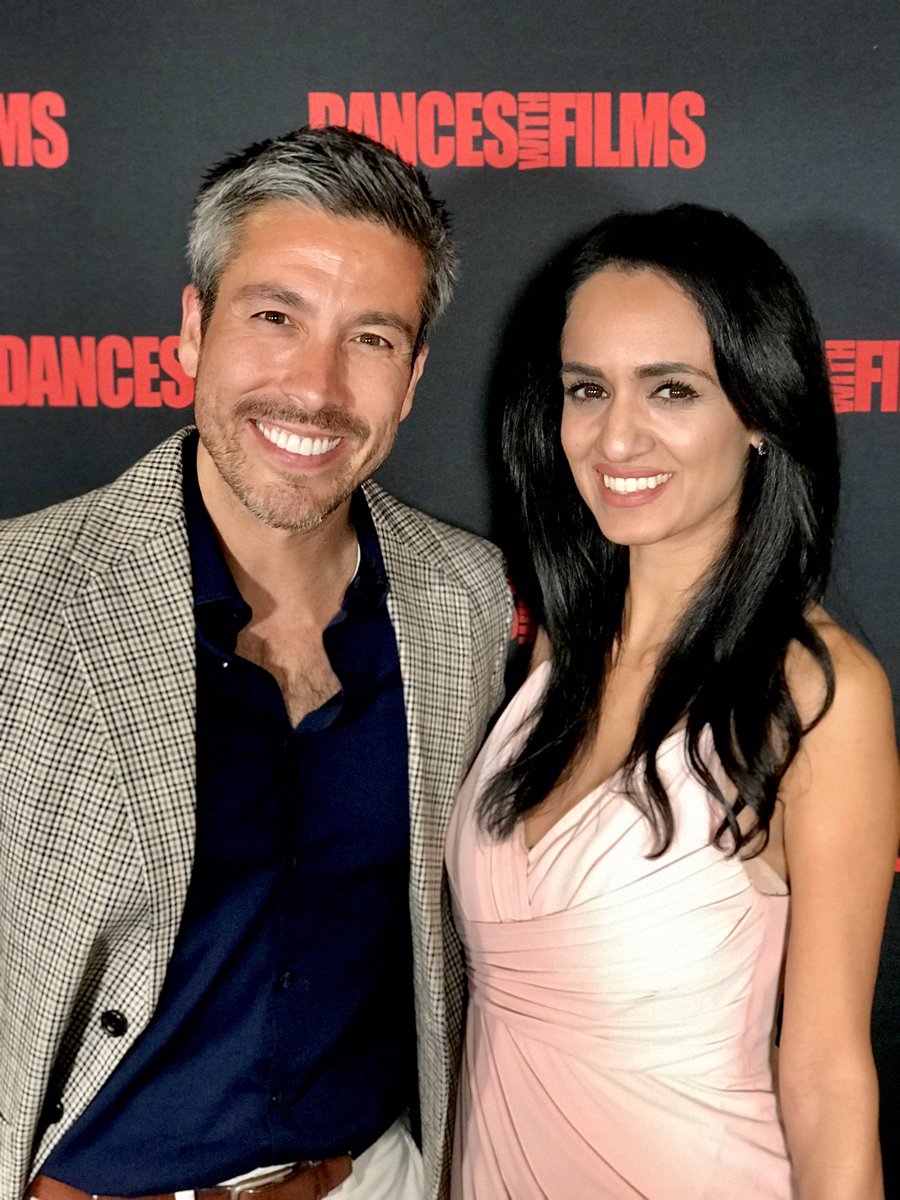 Additional winners included: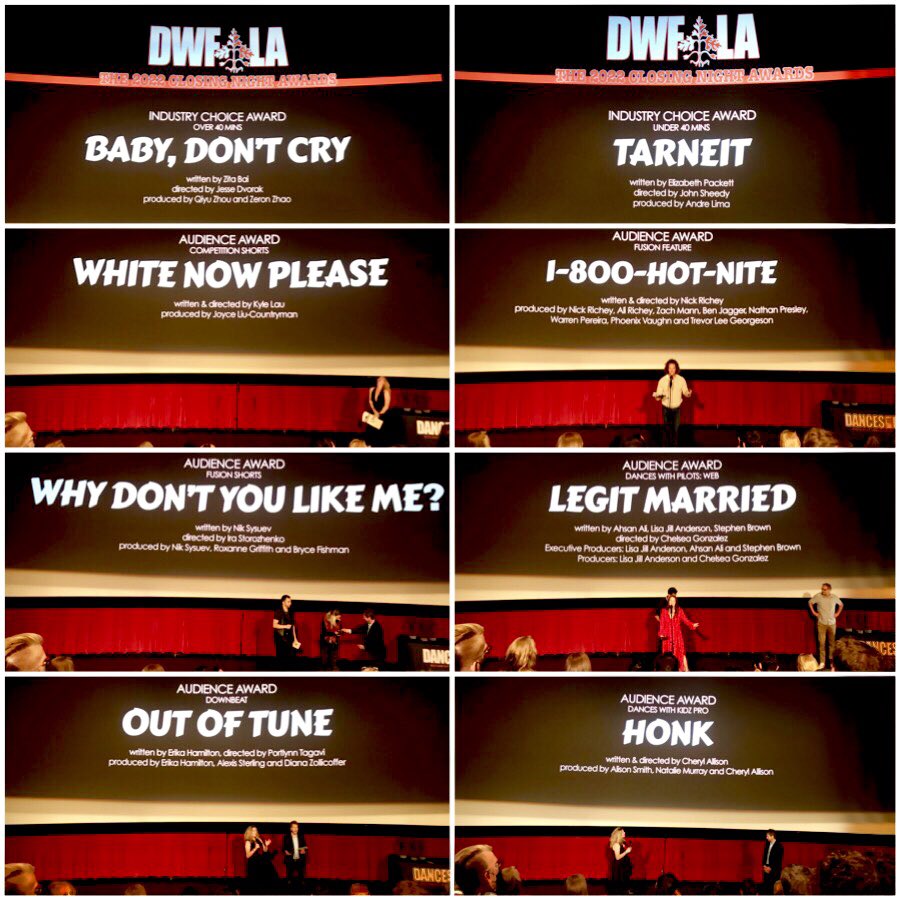 At the awards after-party, filmmakers attendees celebrated with cupcakes and champagne around the 25th anniversary cake.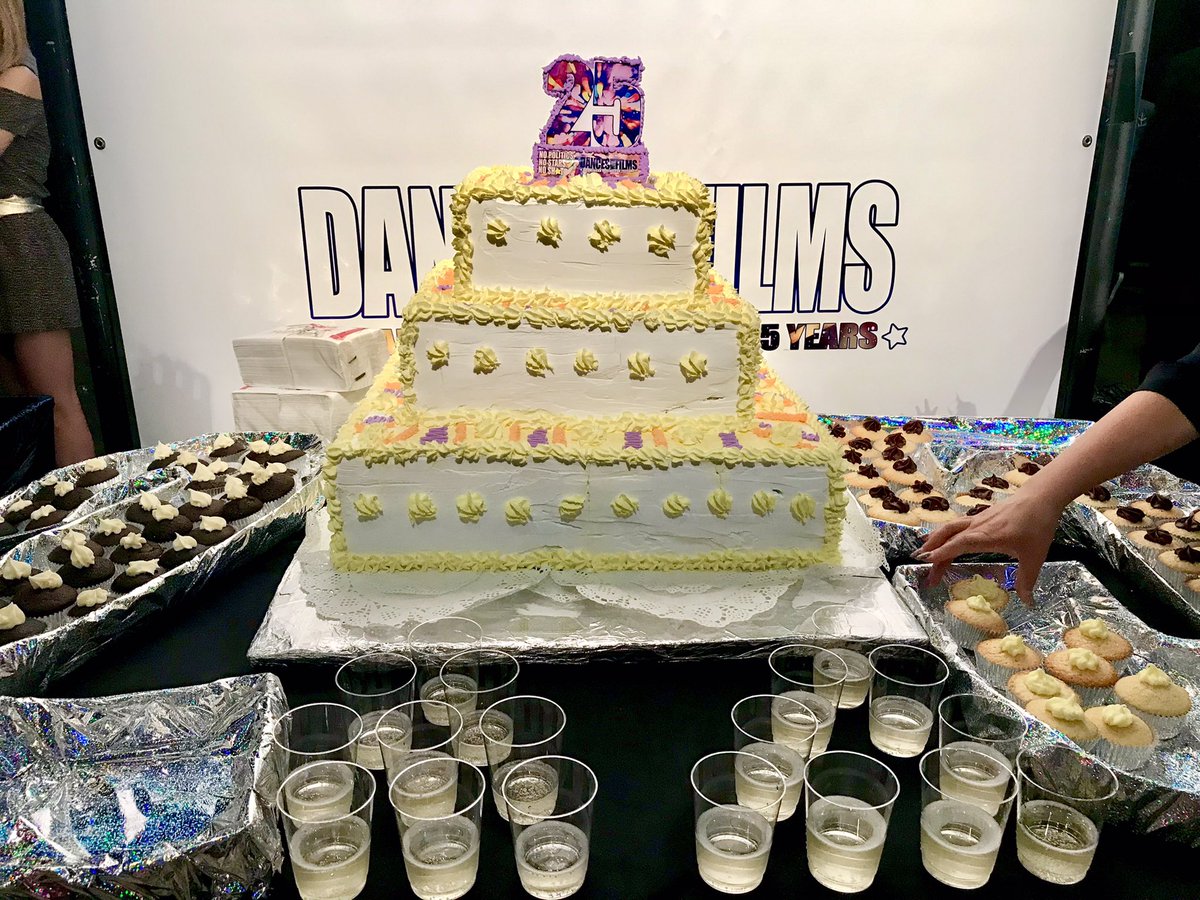 ---
FILMS
Influencer is about a down-on-his-luck Dad who writes a parody of a children's song Tickle Tiger that goes viral and helps him provide for his family. The filmmakers just uploaded the catchy song on YouTube. The filmmakers said they were inspired and bewildered by the popularity of Baby Shark in real life, so they wanted to feature a musician who crates a parody of a song and goes viral in their film. 
The film's writer director lead actress Lindsay Marcy and filmmakers answered questions in the Q&A at the Monday June 13. The actress playing the daughter brought her pink tiger which was actually the one used in the film.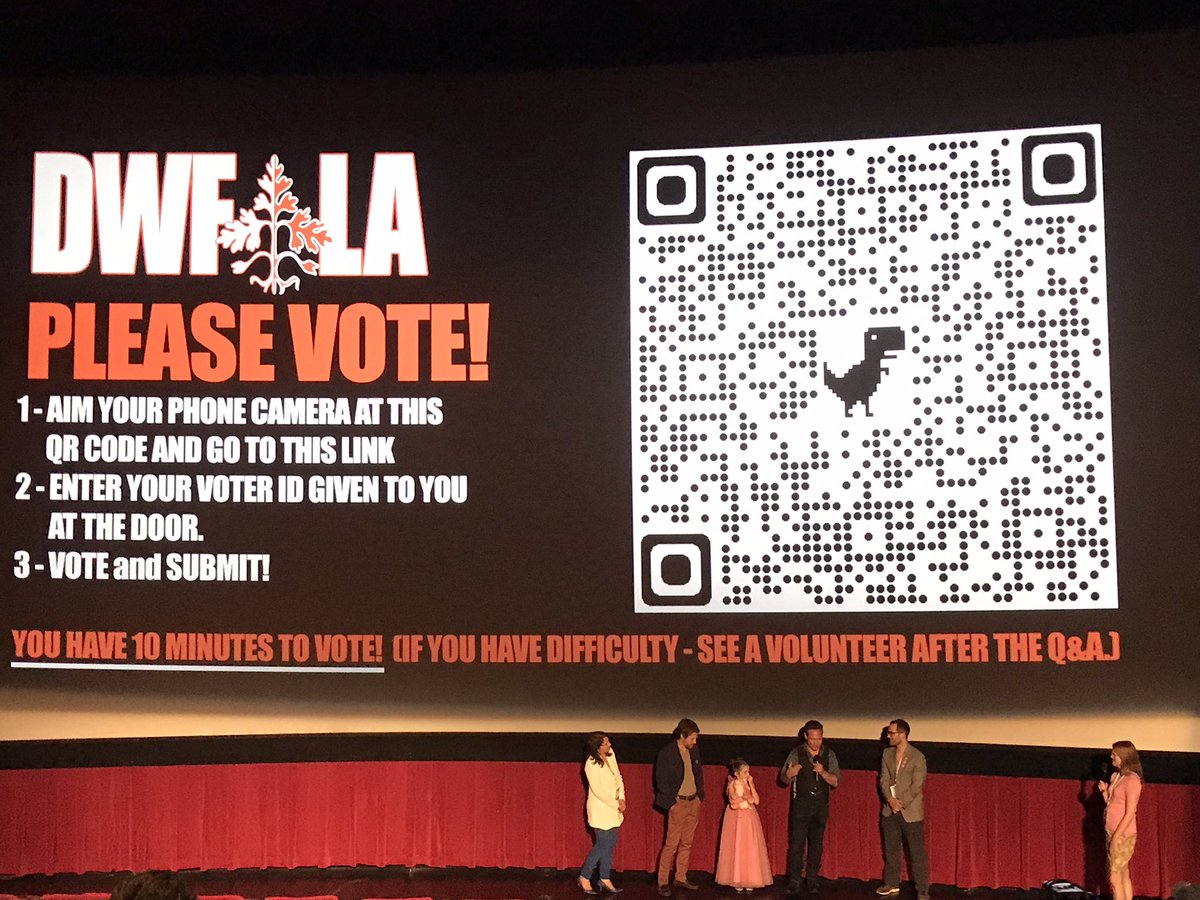 1-800-HOT-NITE is a coming-of-age film about crazy things that happen one night starting w a sex phone call.  The writer director said the events were loosely baed on his experiences growing up, all compounded into one night. The young cast has terrific on-camera chemistry, reflecting their real life chemistry.
"They go from being kids to men in 24 hours," said lead actor Dallas Dupree Young (Cobra Kai, Ready Player One). Their takeaway advice: don't grow up too soon.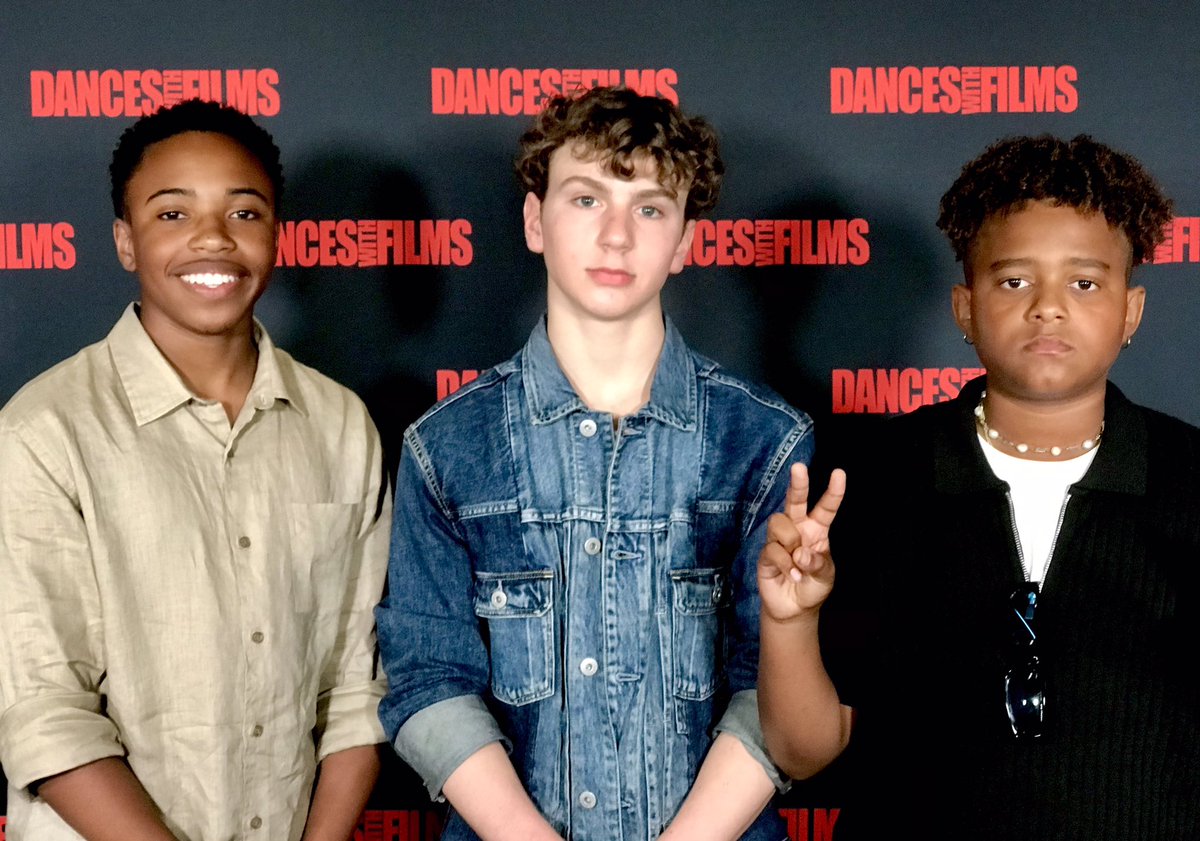 Nick Broms: What's the Rush? In this sports doc film, 18-yr old San Diego skateboarder Nick Broms: What's the Rush skates at 60-80 mph down hills in Malibu and more, with the ultimate goal: the steep Via Capri road in La Jolla. The camera crew figure out how to attach camera mounts to film Nick skating, complimented by drone shots. Nick and the director said the goal was to inspire people to push themselves to do what they are afraid of, cuz it's worth doing.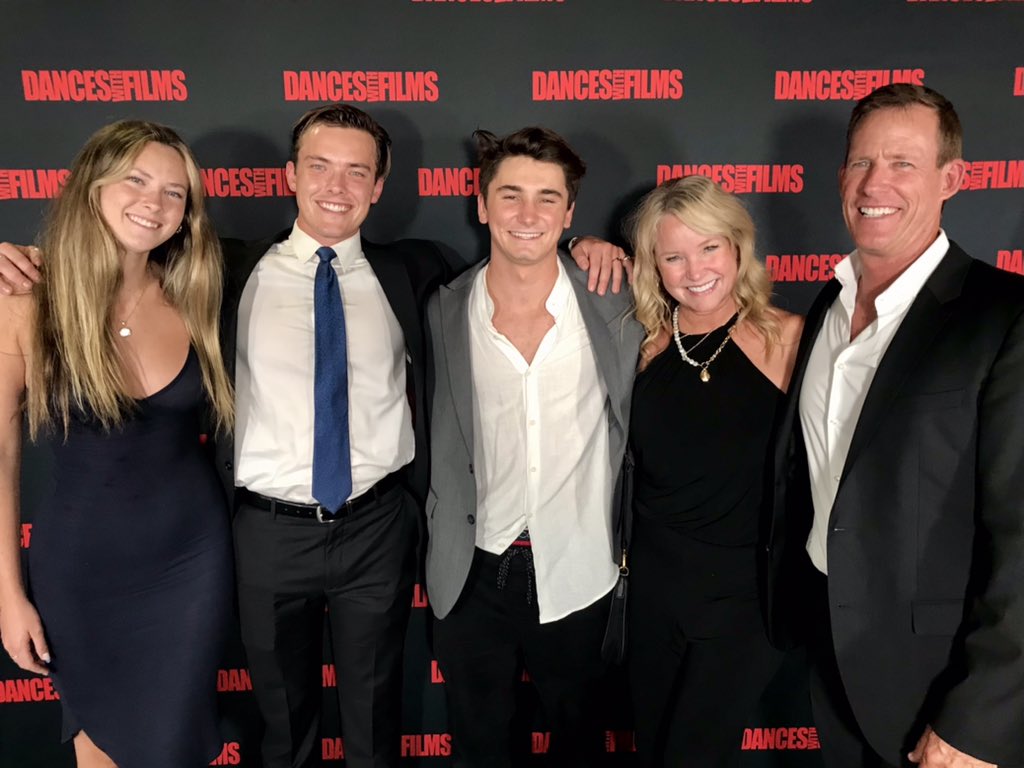 "I wanted to showcase the sport," Broms said, adding that a theme is: "Try to push yourself every day."
Nick and the filmmakers' family and friends drove up from San Diego to support and celebrate after at a party at the Beverly Hills Hilton
Spotlight Global – China featured several shorts, many made by USC students from China. Shorts included Call Me By My Name about a job seeker using her Chinese name instead of American/ized name. Also: There You Are, Mantis Club, and more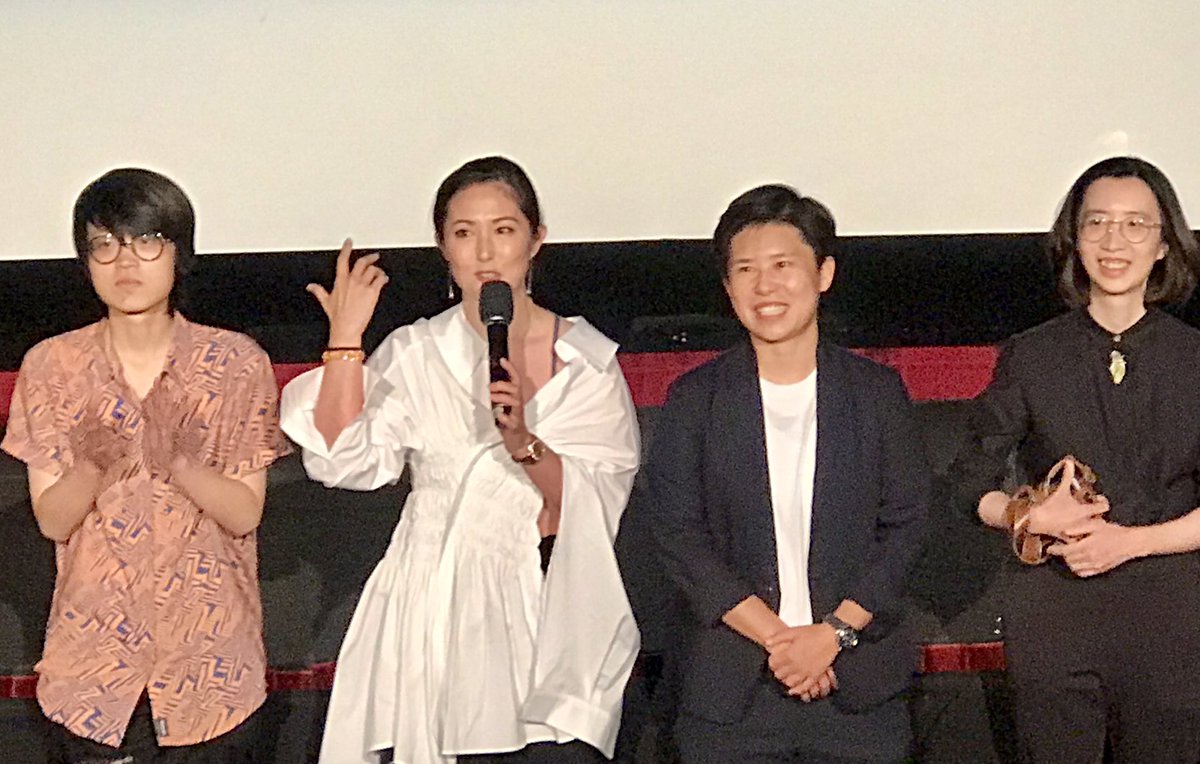 PANELS
TV Writing panel, several TV writers who've worked on Empire, crime dramas, and more gave advice for aspiring writers.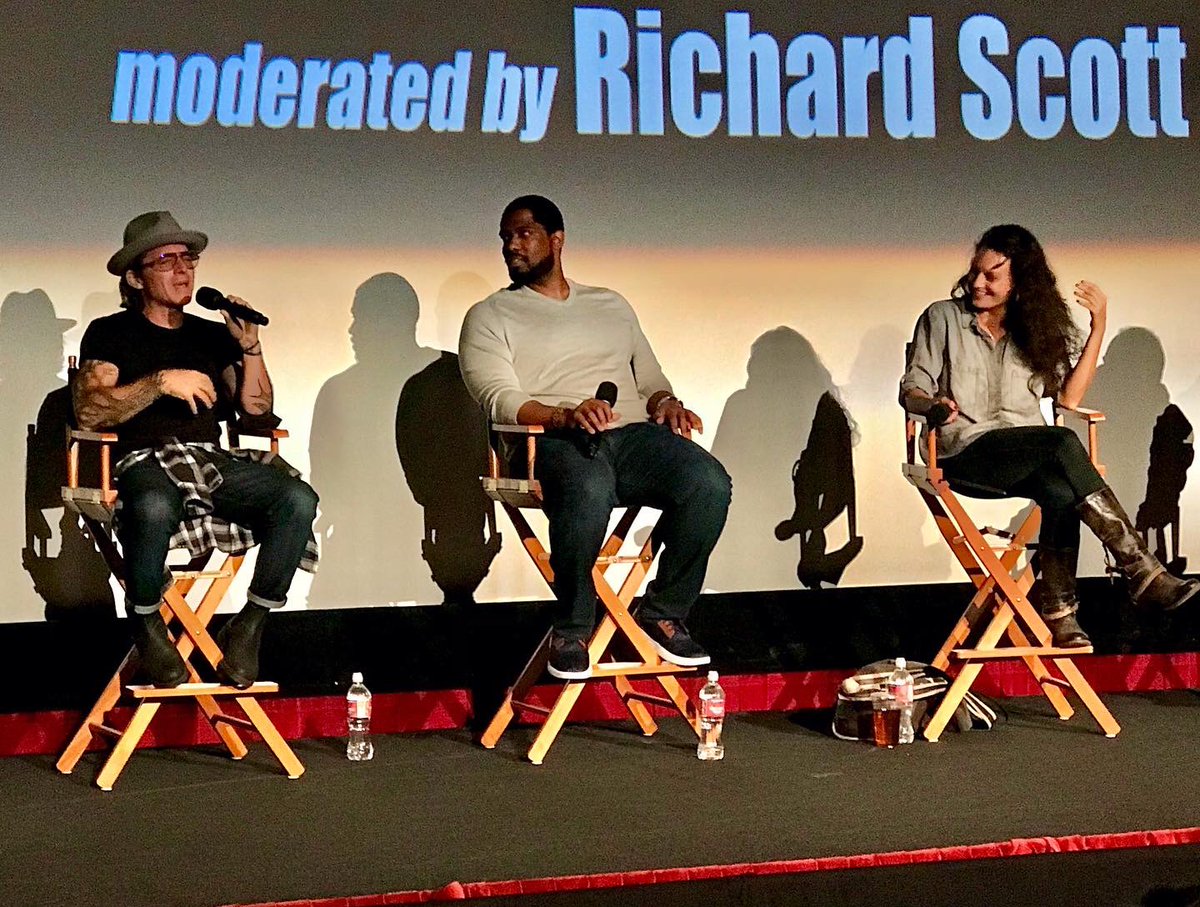 Speakers said that unlike writing for movies which is very solo, writing for TV is very collaborative with teams of writers brainstorming ideas in the writers room every week or so. TV writers must learn to be collaborative, bring up ideas in a group, let ideas go if the room doesn't like it, and suggest fixes for problems, not just lob grenade point out problems.
"Work via community, the room," said Robert Munic (Empire). He said don't be shy or feel that your opinion is worth less than others. If you're in the room, you have a voice. Munic told a story of a writers room he was in, where the assistant who got-coffee and food volunteered an idea during a brainstorming session. Another senior staffer said, "I have an idea: How about you shut the F up and go get us some coffee." But Munic asked the assistant to present his idea, and it was a good one, that was used on the show. Munic added it's important to find the rhythm on when to pitch your idea too. 
Putting together / hiring a writers room is like putting together a guest list for a dinner party, Munic said. You want people with good ideas that you look forward to being with again and again.
It also helps to discover your 'superpower' in the writer's room – your unique skill that you bring to the table. Writer Olivia Curatero-Briggs said she learned technical skills like taking notes on the board with her good handwriting, writing outlines and summaries. She volunteered to do these tasks most people don't like to do, and was invited to participate in more meetings, where she could add her story writing ideas.
Speakers said: If you come from an underrepresented background, you can write about that specifically, and also learn to write about other stories which will come up. If you're not from an underrepresented background, find out what makes you unique or what stories you have to tell or experienced that will resonate with others.
'Everybody has something that makes them unique. We are all unique," said Olivia Cuartero-Briggs. "Mine your life, your experience, and put that into your stories and character."
Casting Panel: Casting agents and filmmakers shared how they find talent for films.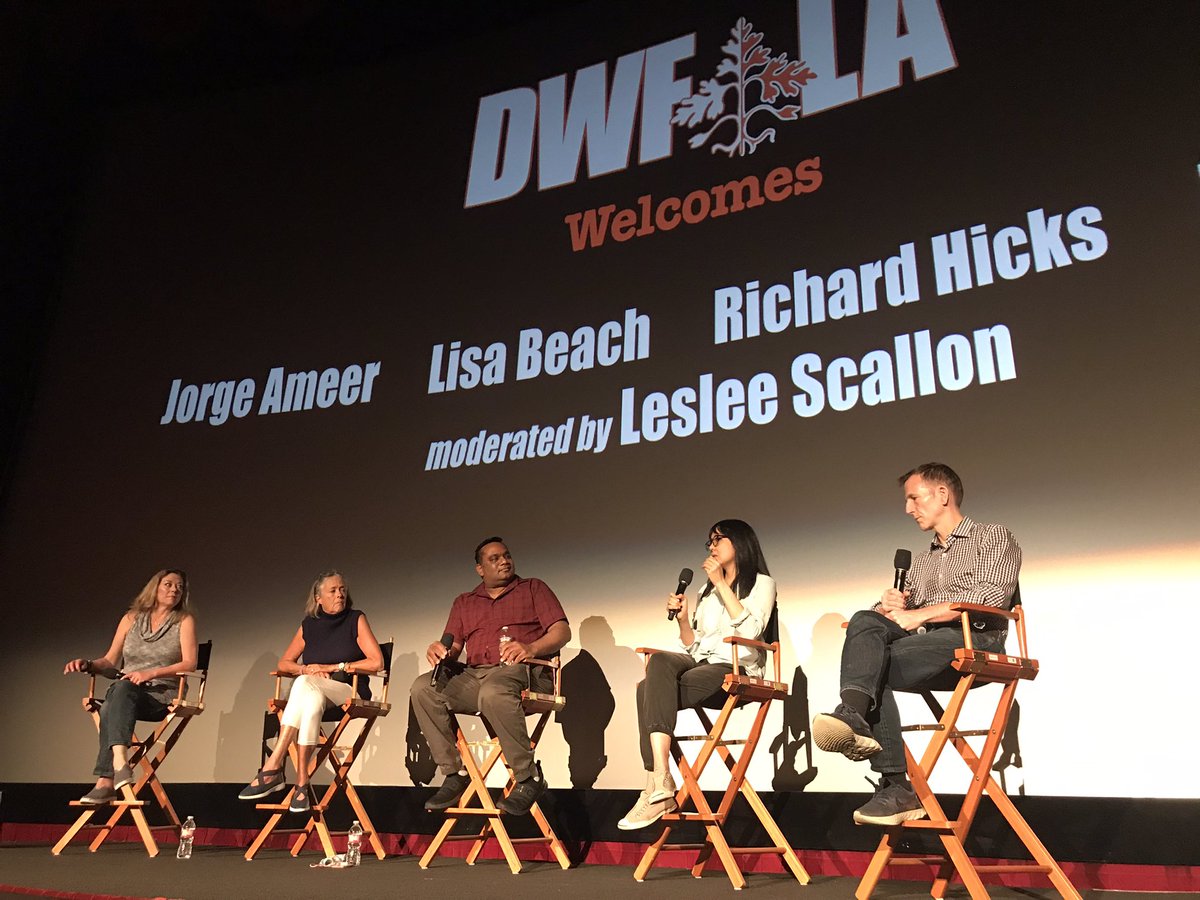 Where casting finds talent: Personal connections, top film festivals, some generals, and online  – have your web site and Instagram up to date with your latest / best reel and headshots.
Other tips:
People can tell if your script is good after first five 5 pages, so make the first 5 pages count, or they may not read the rest.

If you don't have money for big stars for your film, don't go star-chasing.
Some casting like to be contacted by email; some by Instagram – so they can see what else you've been up to, and make sure you're not crazy from the rest of your Instagram content.