LOS ANGELES – Digital represents at the Emmys nominations announced today. Netflix is the second most-nominated studio. Several VR projects are nominated across multiple interactive categories. Last year, Oculus' Henry VR won.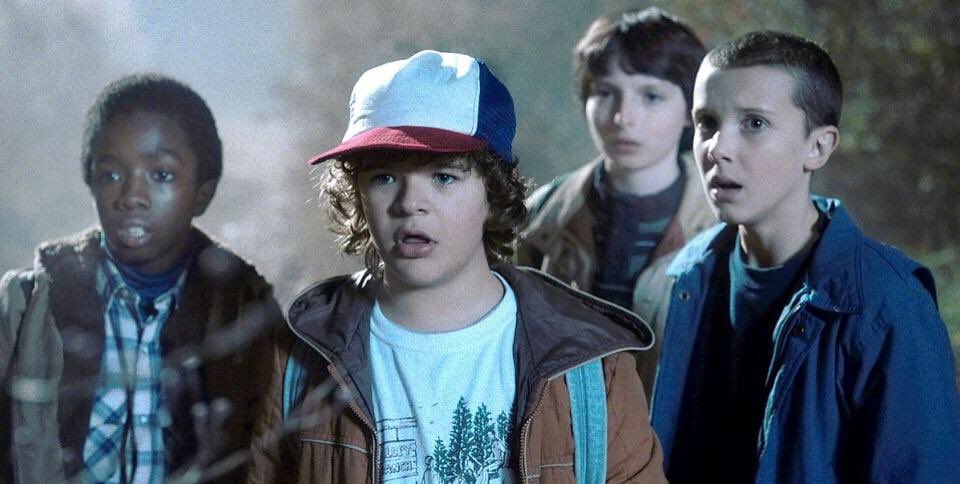 Digital Studios
Netflix has a whopping 92 nominations, beating NBC (60), ABC (34), CBS (29), and second only to HBO's 110 nominations. Netflix most-nominated show Stranger Things accounts for 19 of the nominations.
Hulu scored 18 nominations, with its most nominated show The Handmaid's Tale accumulating 13 nominations.
Amazon Studios scored 16
Nominations by studio.
HBO: 110
Netflix: 92
NBC: 60
FX Networks: 54
ABC: 34
CBS: 29
Fox: 21
Hulu: 18
Amazon: 16
National Geographic: 15
Showtime: 15
AMC: 11
PBS: 11
Interactive Program
NBC scored two of the five Interactive Program nominations with SNL Multiplatform Experience and the Tonight Show starring Jimmy Fallon.
Full Frontal With Samantha Bee Online • SamanthaBee.com • JAX Media
Last Week Tonight With John Oliver • HBO • HBO Entertainment
The Late Late Show With James Corden • CBS • CBS Interactive
Saturday Night Live Multiplatform Experience • NBC • Universal Television, SNL Studios
The Tonight Show Starring Jimmy Fallon • NBC • Universal Television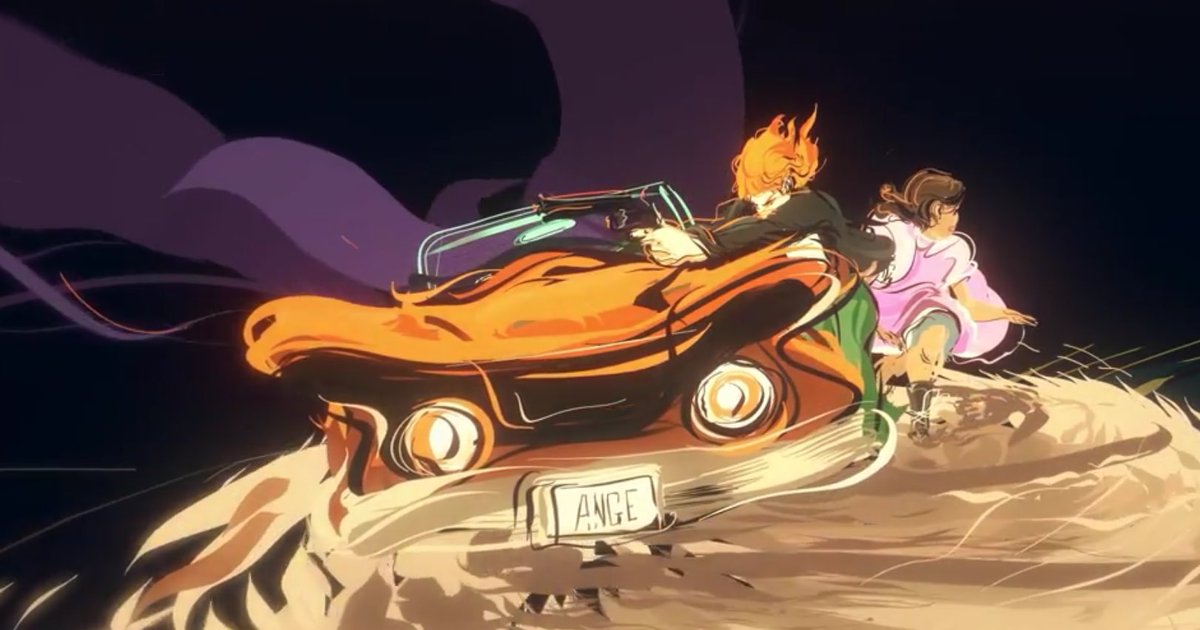 Original Interactive Program
Oculus Rift VR projects placed in three of the five Original Interactive Programs.
Dear Angelica is "a journey through the magical and dreamlike ways we remember our loved ones. Entirely painted by hand inside of VR, Dear Angelica plays out in a series of memories that unfold around you." Dear Angelica debuted at Sundance Film Festival this year. It stars Geena Davis and Mae Whitman. See site.
In Mission: ISS, you take a trip into orbit and experience life on board the International Space Station. You can learn how to move and work in zero-gravity using the Touch controllers. Dock a space capsule, take a spacewalk, and let real astronauts guide you on the ISS through archival video clips. See site.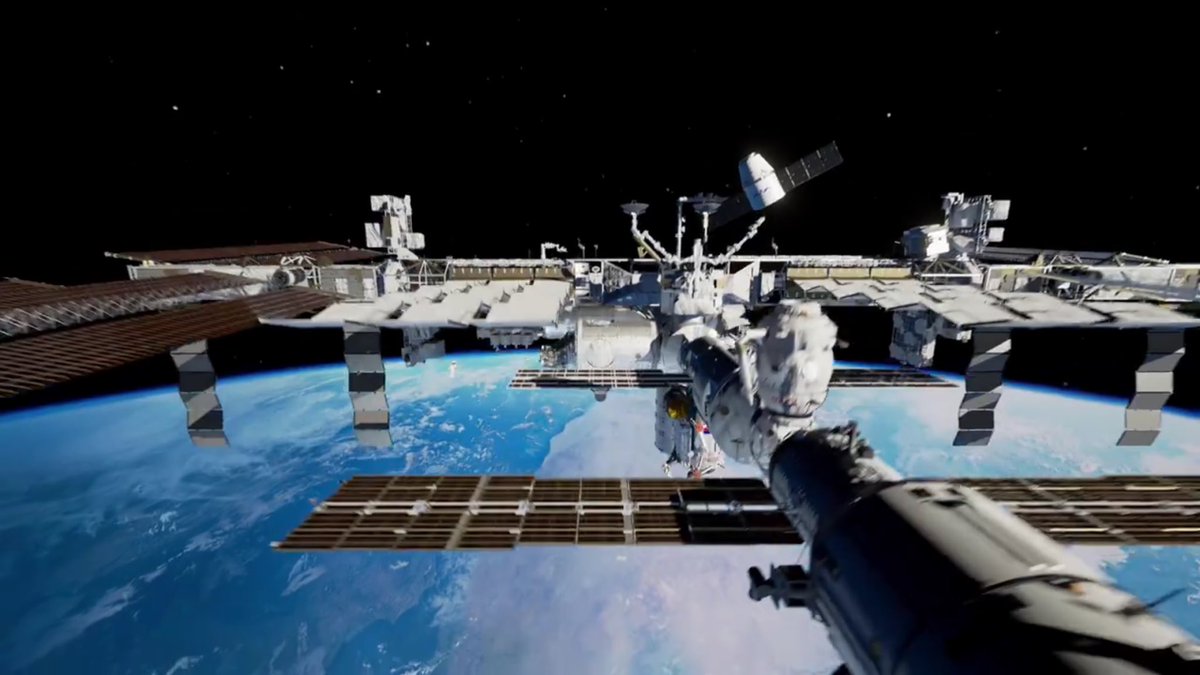 In The People's House by Felix & Paul Studio, you can visit President Barack Obama and First Lady Michelle Obama's White House. "Through the transportive power of VR, the Obamas take you on an intimate journey inside the West Wing, Executive and Private Residences, reflecting on their time there, and recounting the building's profound history since its creation over two centuries ago." Free on site.
Amigo To The Rescue: Disney Junior Interactive Show • iOS • Disney-ABC Television Group
Dear Angelica • Oculus • Oculus Story Studio Oculus Story Studio
HITRECORD x ACLU: Are You There Democracy? It's Me, The Internet  Huffington Post / You Tube
Mission: ISS • Oculus • Magnopus / Oculus
The People's House – Inside The White House With Barack And Michelle Obama • Samsung / Oculus • Felix & Paul Studios

Creative Achievement In Interactive Media Within A Scripted Program
VR related projects scored two of five in this category: Stranger Things and Mr. Robot.
In Stranger Things, you can explore the creepy house. Watch trailer. You can even watch the cast of Stranger Things get freaked out by their own VR in this reaction video.
The Man In The High Castle: Resistance Radio • Amazon • Amazon Studios
The Mr. Robot Virtual Reality Experience • USA • Universal Cable Productions, Here Be Dragons, Esmail Corp. and Anonymous Content
The Simpsons – Planet Of The Couches • play.google.com • Gracie Films in association with 20th Century Fox Television and Google Spotlight Stories
Stranger Things VR Experience • Netflix • Netflix and CBS Digital Netflix
Westworld • DiscoverWestworld.com • HBO Entertainment in association with Kilter Films, Bad Robot and Warner Bros. Television
Creative Achievement In Interactive Media Within An Unscripted Program
Snapchat gets a shout out in the Voice on Snapchat Show with NBC.
E! Live 360 (Red Carpet Show) • E! News Mobile App
The Oscars: All Access • Oscar.com • ABC Digital Studio and Academy of Motion Picture Arts and Sciences
Stand For Rights: A Benefit For The ACLU With Tom Hanks • Facebook Live
Stand Up To Cancer: #Reasons2StandUp • standup2cancer.org
The Voice On Snapchat Show • NBC • MGM Television