😮 Sony Pictures' Emoji Movie is meh, but could have been much more.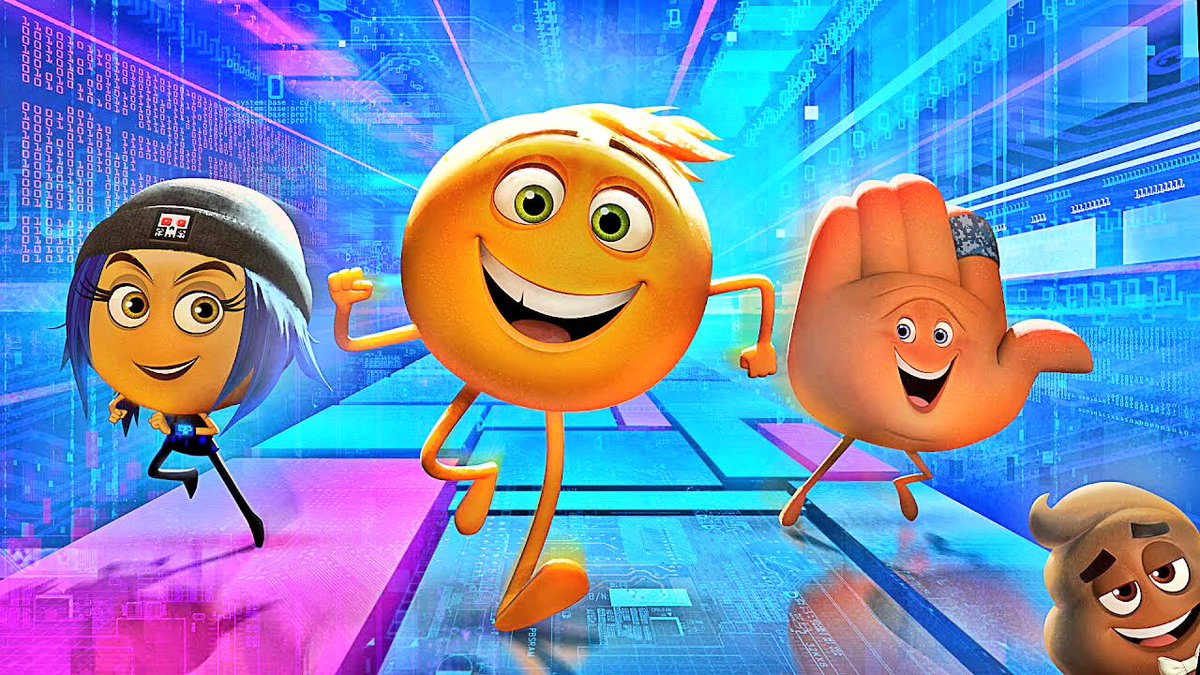 TJ Miller plays Meh emoji 
, who discovers he's different: he can make other emoji expressions. In your phone, that's a defect that must be deleted. Boss Emoji Smiler (Maya Rudolph) 
😁 sends evil bots to hunt him down to delete him. He flees with the High-5 emoji (James Corden) 
✋🏼to find Jailbreak (Anna Faris), the female hacker emoji who can help them escape by traveling to the Dropbox app and get uploaded to the safe-haven cloud. Along the way, the trio journeys from app to app, dodging Internet trolls, viruses, bots and more. You'll spot Sony's Crackle app on the screen several times. And for some reason Patrick Stewart agreed to voice the poop emoji for several poop jokes.
Overall, it's fun to see a movie set in your phone, which you're on every day. The concept is similar to Inside Out's journey thru your brain, or Wreck-it Ralph's journey thru video game worlds. But Inside Out and Ralph are much better executed on several levels: more detailed world, more emotional / humor highs and lows, and something at stake: Riley running away vs Emoji movie's boy texting the right emoji to a girl to attract her attention.
Also with hundreds of Emoji, the movie could've really had more fun with Emoji characters and really explore and flesh out this world. For example, the food emoji neighborhood / bakery, the sports emoji teams, etc. What are the emoji doing when they aren't waiting to be used? The film does include an underground seedy bar where the lesser-used emoji hang out, like the luggage, fish roll, chart graph, and cactus. Need more of that.
Sony Imageworks did the VFX, in a fun and simple style well suited for emoji. The emoji are big heads, on stick bodies with stick feet and hands. No neck. The phone and app worlds are pretty simple too. The Just Dance and Spotify streams sequences are fun.
The film's target audience is more kids and tweens, not the adult movie reviewers who skewered it. So it may help to see it the film with kids. However we've heard that some kids find it boring.
Emoji Movie grossed $25M in its first weekend, a close second to Dunkirk. Part of that is because there hasn't been a new animated film since Despicable Me 3 last month.