HOLLYWOOD – We celebrated Free Comic Book Day with more than 20 superheroes at our Superhero Standee photobooth at Meltdown Comics.
Attendees took photos with the Avengers, Guardians of the Galaxy, Star Wars, and more characters, with props including Thor's hammer, Cap's shield, and Wolverine's claws at our photobooth.
At the annual Free Comic Book Day, hundreds of participating comic book stores give out preselected comic books to encourage kids and adult readers to try reading new comics.
There were dozens of children at Meltdown excited to read their new comic books.
Our friends at SPBH Animation did comic book singings and free caricatures at our Digital LA booth.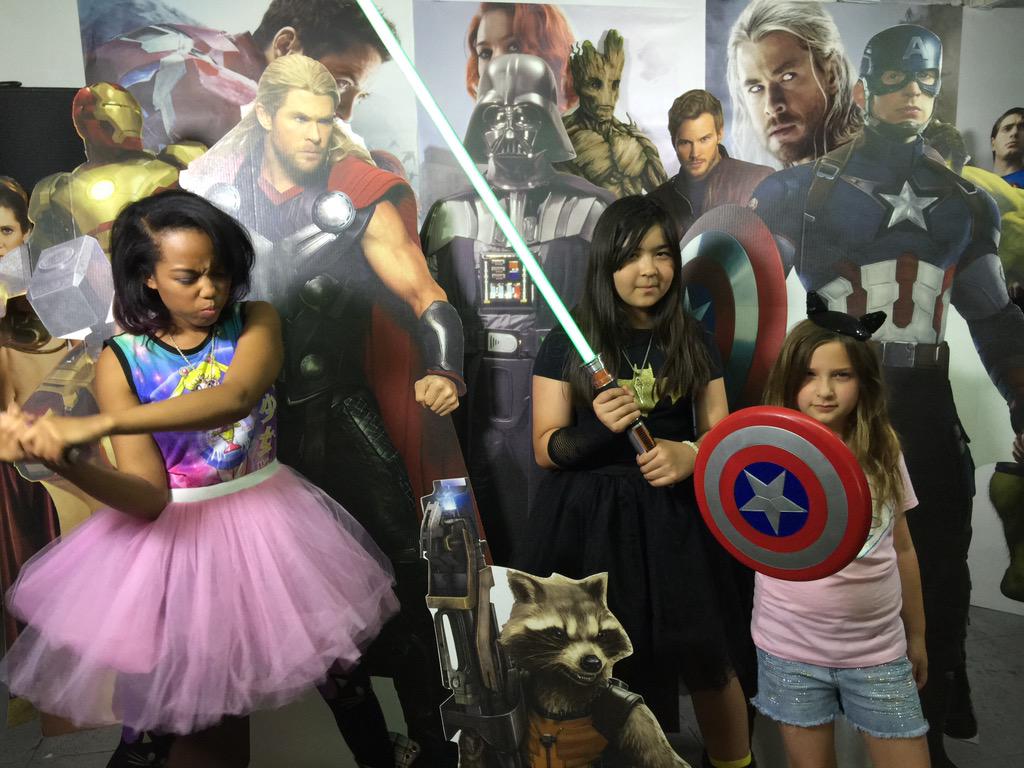 Our friends at Hex Labs 3D printing and laser printing also joined in with laser-cut wooden Wolverine claws and a lasercut bat-a-rang.
Hex Labs laser-cut the awards for the Silicon Beach Fest – Startup Showcase last year.
At the costume competition, a little girl dressed as Ms. Marvel won first prize package, and a Lizard dressed as a Dewback from Star Wars won second place.
Nerdist also held a Simpsons trivia contest. Lootcrate special Meltdown boxes were also on sale.