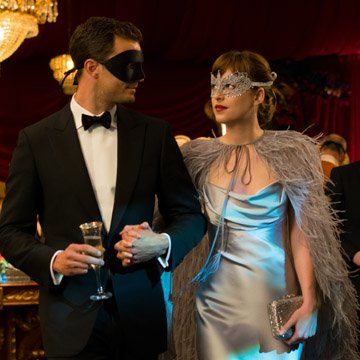 HOLLYWOOD – Fifty Shades Darker features Dakota Johnson, back as Anastasia, in her "it's complicated" relationship with Christian Grey (Jamie Doran). Christian wants to try to date Anastasia, without contracts and signatures, but still with toys from his red room.

There isn't much plot. But that's OK, cause most Fifty Shades fans just wanna watch the titillation in a SSFW Somewhat Safe For Work and friends setting. Anastasia and Christian have enough chemistry and fit bodies to match to make it a fun ride to watch.
Fifty Shades is more exciting with two immersive experiences.
In Fifty Shades Darker: Masquerade Ball Cinematic VR experience, you can experience the masquerade party in immersive 360. The experience transports you to several locations at the masquerade mansion party to observe the ballroom, outdoor patio, and foyer.
Stream it via 
YouTube
 to watch on your VR viewer, download it, or try it with VR headsets at kiosks at two theaters in LA: the Cinemark Playa Vista or Cinemark 18 Howard Hughes, Feb 10-12, 4-8p. Oculus, Life VR and Jaunt worked together to create the experience. Details: 
http://www.fiftyshadesmovie.com/vr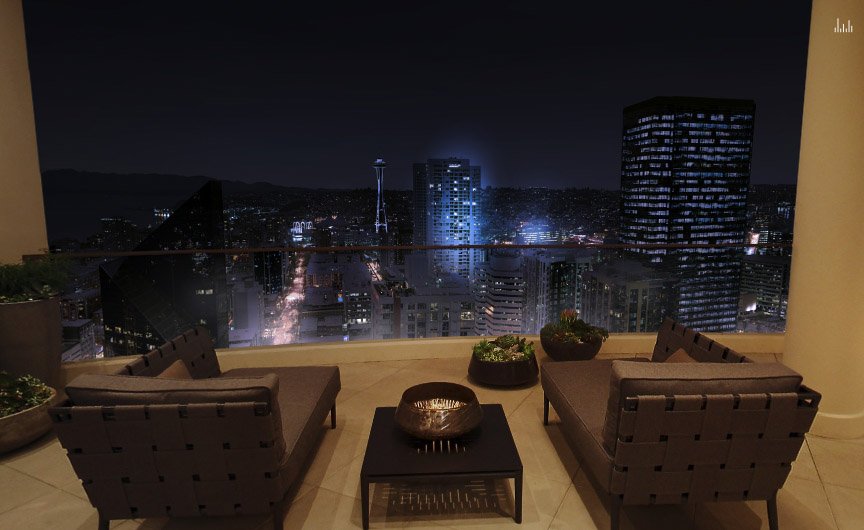 In the Christian Grey's Apartment experience, you can explore Christian Grey's apartment, and find keys to unlock his secret red room. Click to areas in Christian's apartment to go there: his living room, kitchen, bedroom, gym, and his balcony with a very nice view of the Space Needle. The experience is available via web, with the option to watch in immersive 3D if you have Google Cardboard or another viewer.  Christian's voice welcomes you, and moody music helps you feel like Anastasia snooping around trying to find out more about the mysterious Mr. Grey. Watch: http://www.christiangreysapartment.com