PLAYA VISTA – Food startups and food discovery sites discussed food tech at our first Digital LA – Food Tech panel at CTRL Collective in Playa Vista. Our pre-Thanksgiving panel discussed food startups, from how to take good Instagram food pics, to how to expand your on demand app food delivery.
Food startups are big business. Q3 2015 saw $1B in food related investments worldwide, according to a CB Insights report. DoorDash, which delivers food via couriers from restaurants in 15 US cities, is valued at $1B and plans to expand globally. The European based Deliveroo just announced a $100M investment to expand internationally. Amazon announced it would start delivering food via its Prime Now service in more than 20 cities, including 2 hour Sprinkles cupcakes delivery in LA. (Thanks Calvin Lee @MayhemStudios for the photo)
Our Food Tech panel featured LA based startups BakeSpace, mytable and LA Eater, as well as and LA managers for Yelp and Instacart grocery delivery.
Five Food Tech Tips
1. Get Your Product Right.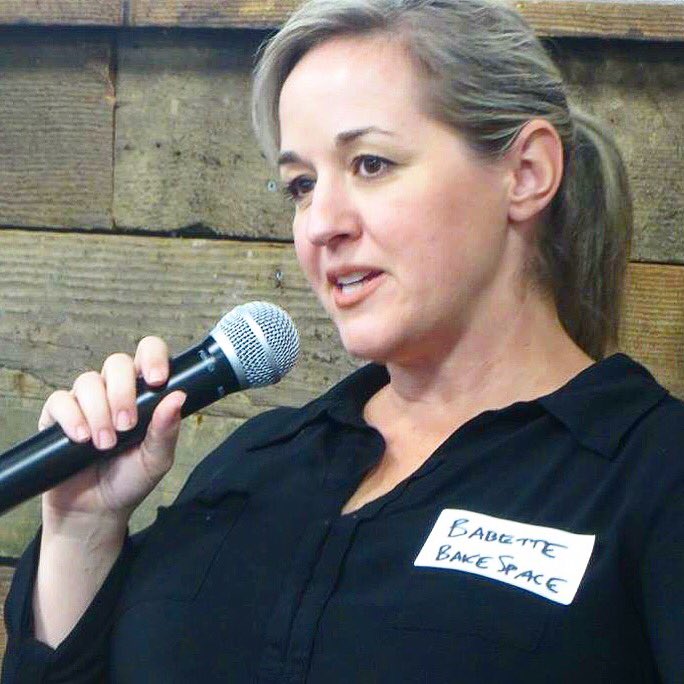 As you develop your food tech idea, consult with your end users earlier on and continuously to make sure you are creating what they want.
Babette Pepaj, founder of BakeSpace.com, started as a cooking and recipe site, expanded to be a publisher / advertiser working with studios. She also has launched her TechMUNCH food blogger events, Cupcake Camp, and created the Cookbook Cafe app to let foodies share their recipes, all because she pays close attention to what her food community wanted to see.
Yelp relies on user-posted pictures of food and the restaurant. When some users requested they wanted to sort to see pics of only the food, or ambiance, or exterior, Yelp added that feature, said Katie Burbank, manager of Yelp LA.
2. Target Your Market.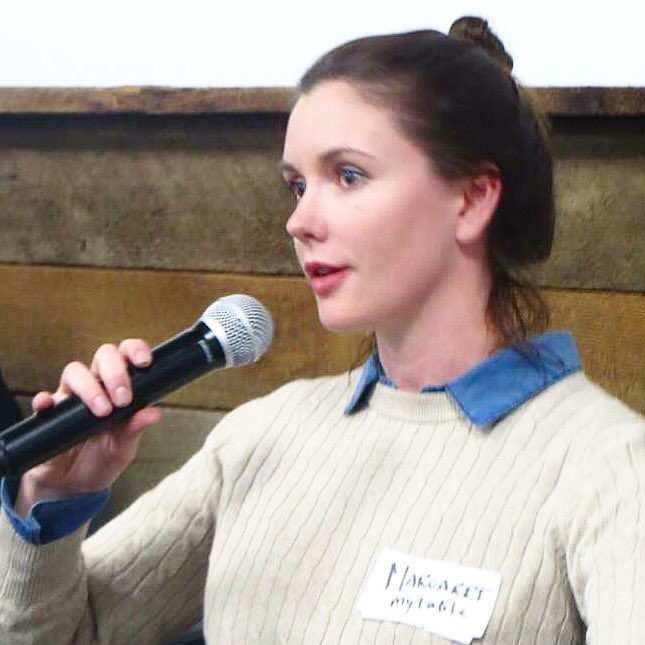 The mytable app, which delivers on demand food from certified chefs and culinary creators (not restaurants), launched just four months ago, in Santa Monica and Venice. It has since expanded to most of LA, and just launched in Austin. The strategy is to go after busy tech workers, who want a good tasty meal, but don't have time to go to a restaurant because they are busy working on their startup. They started launch with word-of-mouth among techies in Santa Monica and Venice, connecting with tech influencers, and promotion at the Santa Monica Twilight concerts which many techies attend. They actively promote the FREEMEAL code to give a free meal to anyone who downloads the app (try it to get a free meal!)
LA Eater launched to focus on restaurants with good quality meals for under $20. They Instagram photos from a range of what's healthy and trendy, from poke bowls to kale salads.
3. Mutli-Platform Launch.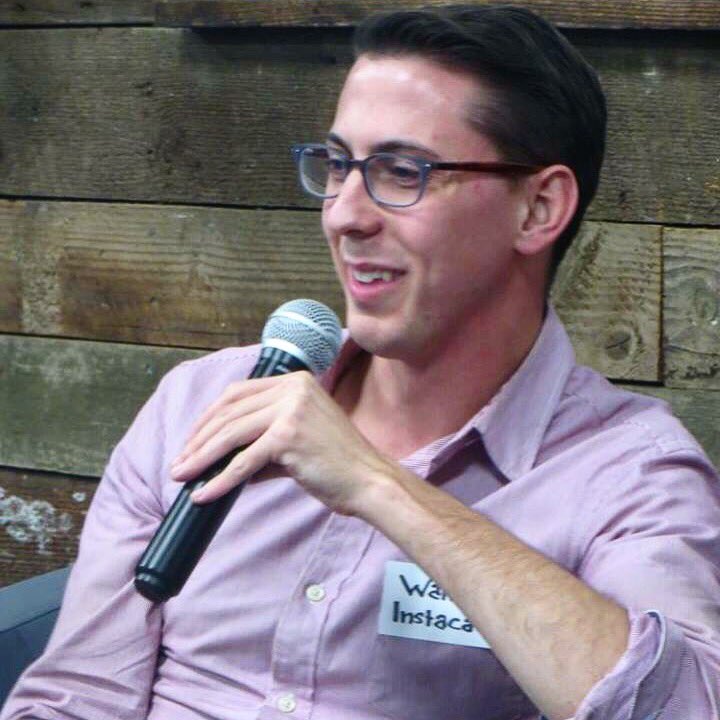 Whether you're launching a new startup, or the LA office for a startup headquartered elsewhere, you must have a multi pronged approach. Don't just throw one launch party or one discount code promotion, and think you're done. Create a launch event, partner with influencers in the audiences you're trying to reach, and do traditional press releases so media pick up your story, speakers said.
When LA manager Walker Dieckmann started to launch Instacart in LA, he contacted multiple tech networking groups to offer promo codes, partnered on some offline events, and more, to build awareness. Instacart delivery staff both shop and deliver groceries from Whole Foods, Costco, and other food providers, saving consumers a trip to the store.
When Yelp LA launched several years ago, the friendly Yelp LA staff had booths at multiple community events, giving out swag and encouraging people to read and write reviews.
4. Take Good Photos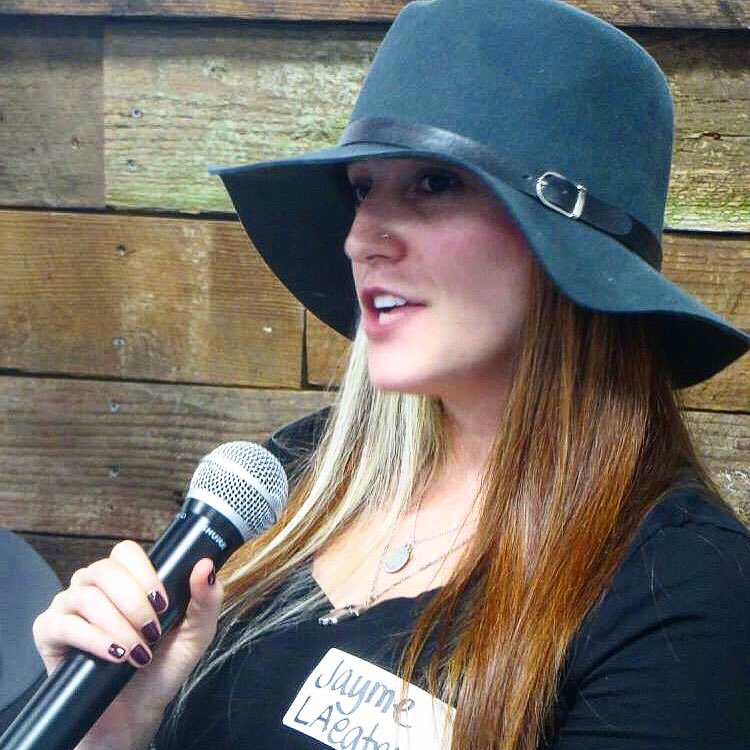 High quality food photos are critical for food delivery and content companies. It's often pricey to hire a professional food photographer, so learn to take good pics with your phone camera. Use natural day light, candle light, or ask a friend to use the iPhone Flashlight app to light your food.
On Instagram, your food should take up as much of the photo as you can so it makes an impact as people are scrolling or searching thru food pics. However, some photographers prefer to have some background to give a sense of restaurant ambiance. It's OK to use photo apps to tweak the brightness, contrast, and saturation of your photos, but don't overdo it. Remember to use relevant food hashtags like #foodporn #LAfood etc. and as soon as you post a food pic, like other pics with the subject hashtag (e.g. #cookies, #cupcakes, etc.
5. Reward Your Superfans. Yelp created the Yelp Elite Squad of reviewers with lots of highly rated reviews. Members of the squad get a little badge by their user name on Yelp, and Yelp LA invites them to restaurant openings and other foodie influencer events
Thanks to CTRL Collective for hosting our event!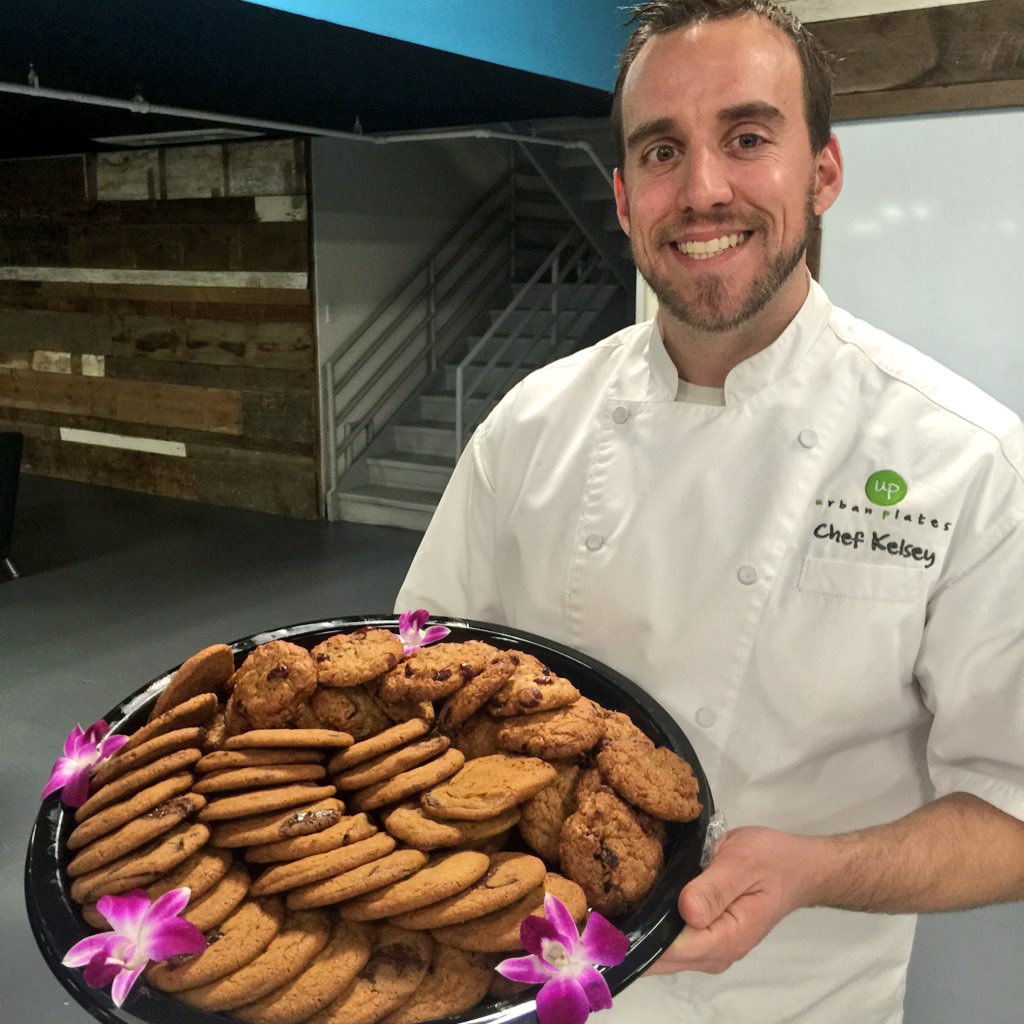 Thanks to Chef Kelsey (photo right) of Urban Plates for providing kale pasta salad, and yum chocolate chip, and cranberry cookies. Urban Plates just opened its Playa Vista location by the Cinemark Theatre at the Runway Playa Vista. Urban Plates serves affordable, made-from-scratch meals with in-house pastry chefs creating delicious desserts, and many vegetarian, gluten-free and vegan options. @urbanplates.
Thanks to our speakers!
– Katie Burbank, Yelp LA, Senior Community Director. Katie provides online support to the Yelp LA community, writes the Weekly Yelp highlighting new restaurants and other busineses, and promotes Yelp LA at local community events. @YelpLA
– Walker Dieckmann, Instacart, LA City Manager. Instacart lets consumer shop and schedule delivery of grocery and food items on demand via its app. @instacart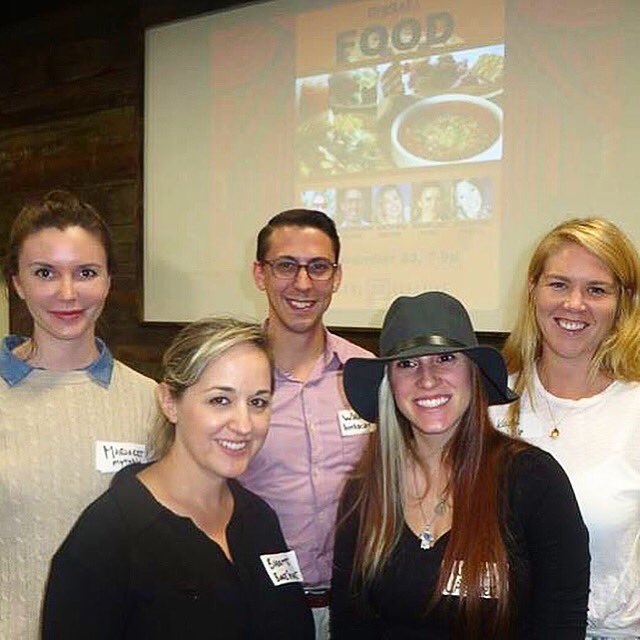 – Babette Pepaj, BakeSpace, Founder/ CEO. The cooking publisher community BakeSpace has earned over a dozen Webby Award honors including "Best Social Network". Babette founded the TECHmunch food blogger conference, and the DIY cookbook app Cookbook Cafe. @BakeSpace
– Margaret Laney, mytable, Chief Marketing Officer. mytable delivers home cooked meals from chefs and culinary creators direct to your door. @mytableapp
– Jayme Davidson, LA Eater. Co-Founder. LA Eater reviews healthy restaurants with meals under $20. @LAeater.