The visual effects of Frozen 2 have been winning an avalanche of awards this Awards season. Frozen 2 won the Visual Effects in an Animated Feature categories at the Annie Awards and the Visual Effects Awards.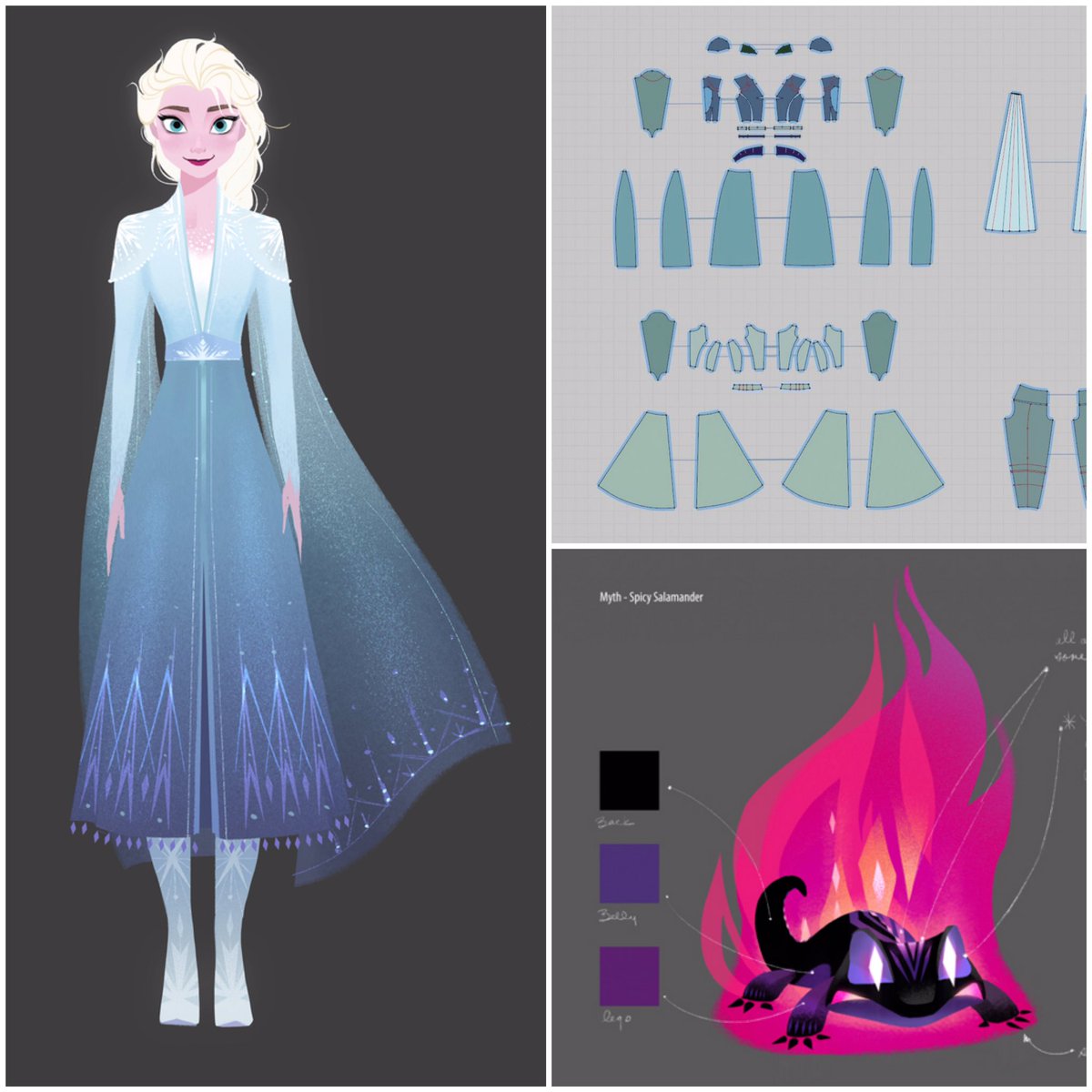 Digital LA was invited to attend a special media event on the Disney Animation lot in Burbank for a special behind-the-scenes visit to meet with the various VFX teams that worked on both Frozen 2, and the Myth: A Frozen Tale VR experience.
Highlights below, with images courtesy of Disney Animation.
Visual and Special Effects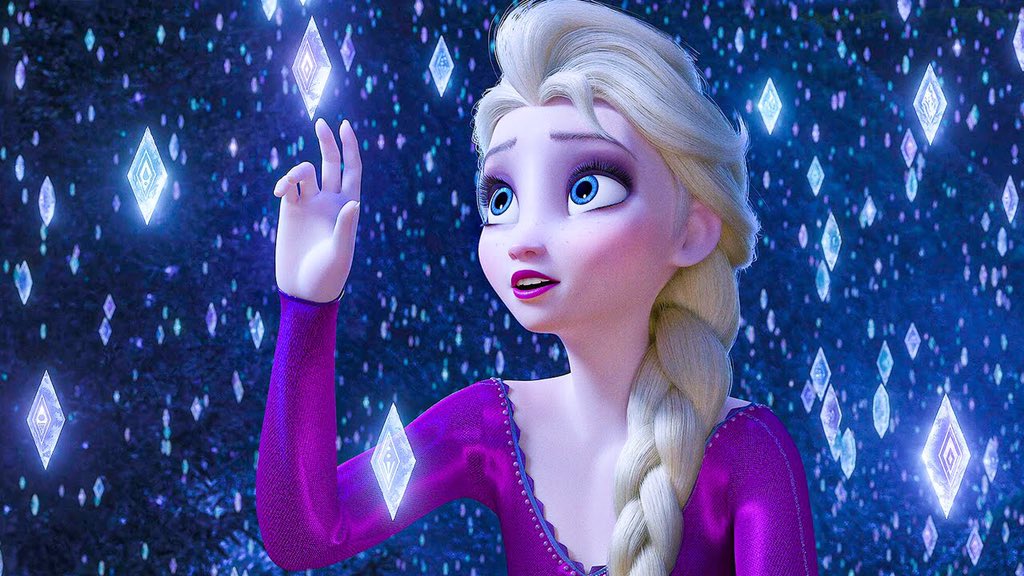 The VFX leads for Water, Fire and Elsa's Magic, described how they created these award-wining effects.  
The VFX supervisors said some of the teams and technical tools used on the water in Moana were used as a basis for water in Frozen 2. But the water in Frozen 2 is much different. It's deep darker ocean water at night, compared to Moana's topical beach water.  
Wind effects affected Frozen 2 dresses differently. Animators used tools to change the billows, ripples, and direction of wind blowing on dresses so Elsa's dress behaves differently from Anna's dress in the same scene.
Character Design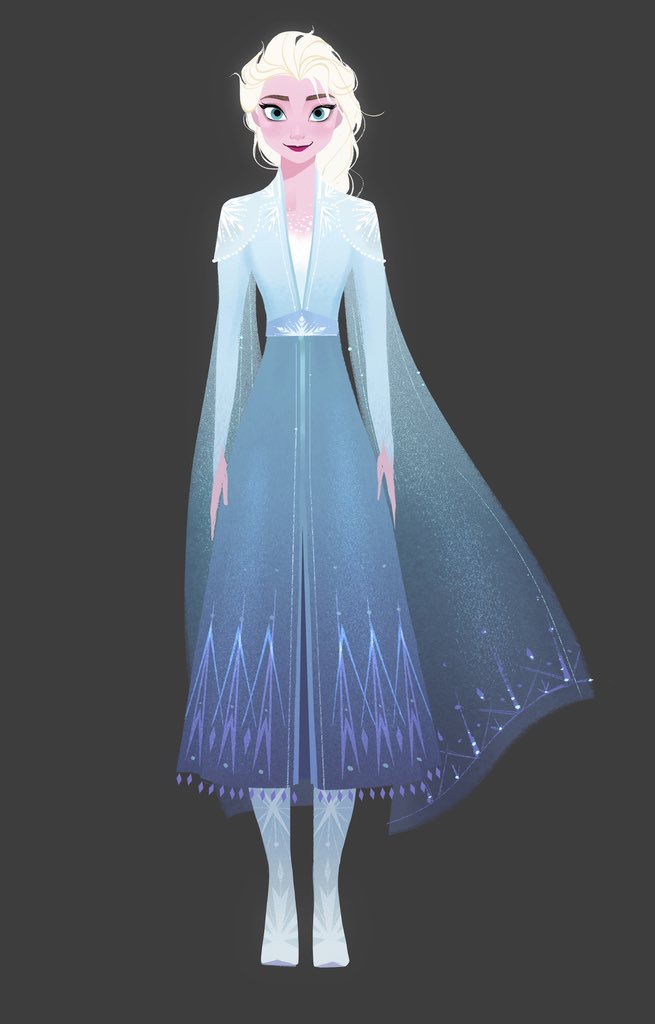 The characters of Frozen 2 continue their shape design established in the first film. Elsa is  triangles and diamonds. Anna is circles and curves.  Kristof is squares and blocks, much like his ice blocks!
Stats
Elsa has 400,000 strands hair

7.9 yards of digital fabric is used for Elsa's dress. Each panel of the dress is designed completely separately, and then digitally stichted together to form her dress. 

All of Frozen 2 clothing panels would cover 2.5 Olympic swimming pools

20% of the Frozen 2 work is on Elsa: her dress, hair, etc. 

Anna's white cream dress with jacket costume has 82,000 stitches!
Elsa's Hair
Beast hair simulator was used created to animate hair in

Frozen

2

Elsa's hair let down in the final scene of the film had to maintain the shape of Elsa's hair. There was much discussion on how much hair should be in front or back, and how to add twists in her hair that hint at her signature braid

Elsa dress and hair, had 4 types of wet: dry, sopping wet, underwater, and drying.
Costume Design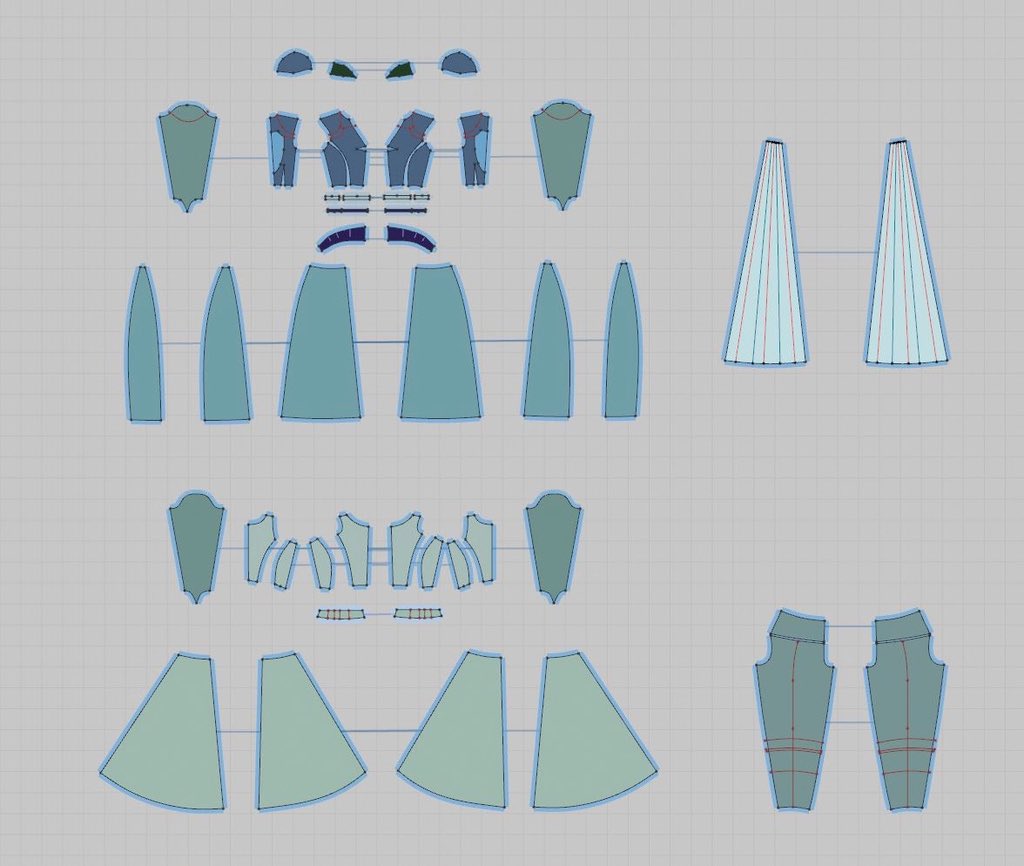 "The costumes in Frozen 2 are unlike anything we've done before," animators said.  The performance of costumes is important for stylized animated costumes. Elsa's dress is designed via Marvelous Designer which defines cloth panels and then digital stitches together on an interactive model.
Costumes help tell the characters story, animators said.  
"What they're wearing will tell you about them at any point," animators said, pointing out how Elsa and Anna's costumes evolve from Frozen 1 to Frozen 2.
In Frozen, when Elsa is crowned queen on Coronation Day, her costume starts off as very closed off, reserved, stately, long black sleeves, gloves, etc. to match her no-touch mood. In Let It Go, she literally and figuratively sheds her restrictive cape, glove, and lets down her hair, and them transforms into her classic Elsa light blue gown. In Frozen 2, she appears in her formal ready-for-adventure riding coat, and then later evolves to the all-white ethereal white-as-snow flowing gown, with her hair let down.
In Frozen, Anna's costume starts as and continues to be bubbly and bright. In Frozen 2, her costume colors and design gradually become darker and more mature, following her character arc in the film. 
The costumes have fine digital detail, down to the stitching, as you can see in this zoomed in closeup on Elsa's dress shoulder.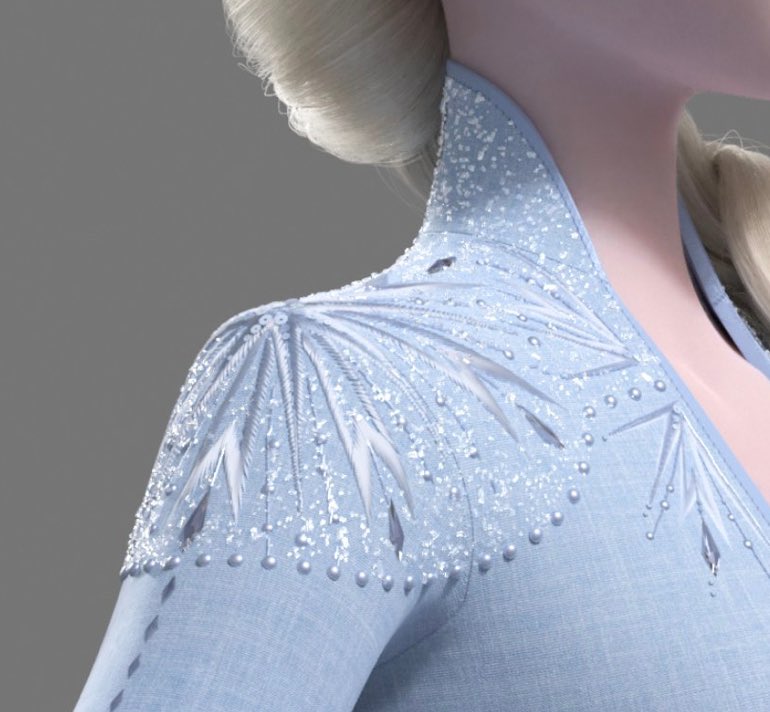 MYTH: A FROZEN TALE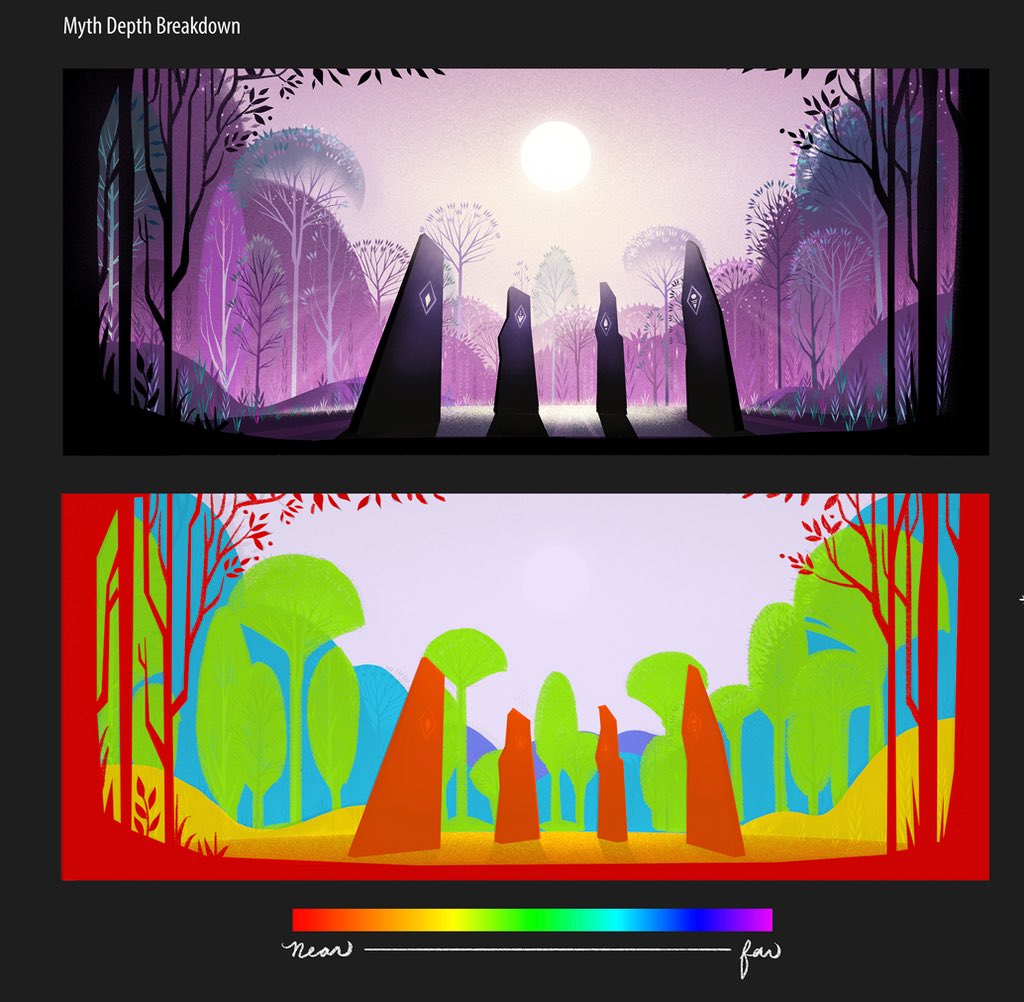 Myth: A Frozen Tale VR experience is envisioned as a bedtime story told by a family in Arendelle. You start off as a fly-on-the-wall observer watching parents read their children a bedtime story book about the mythical powers of the land. As the parents read the book, the bedroom starts to melt away, transporting you into the enchanted forest from the storybook.  You can look around to see the elements Wind, Fire, Water, and more, each with its own character and visual style.
You can even see the fire salamander, his more storybook look adapted from his look in the film.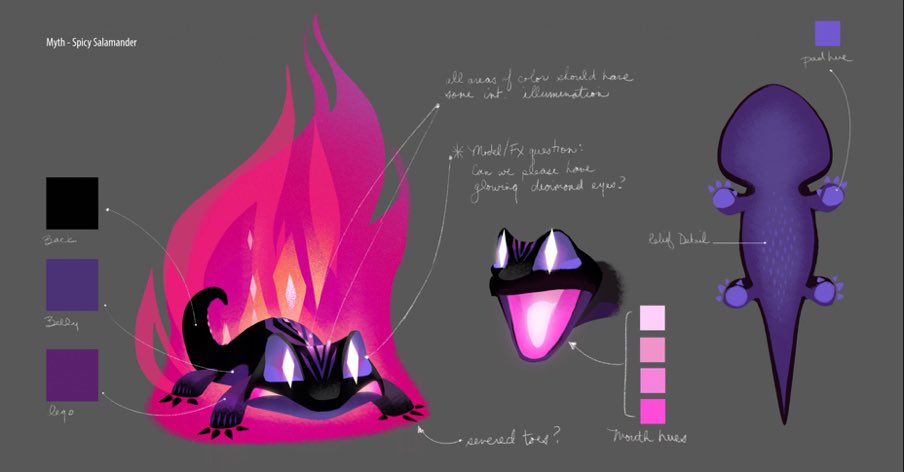 Animators said the Myth feel and look was inspired by Disney's Fantasia and popup storybooks
Frozen Myth VR is cinematic VR: you are a viewer in the world, with only a few subtle interactive moments. For example, if you approach the salamander, he jumps back. If you don't, he eats a snowflake.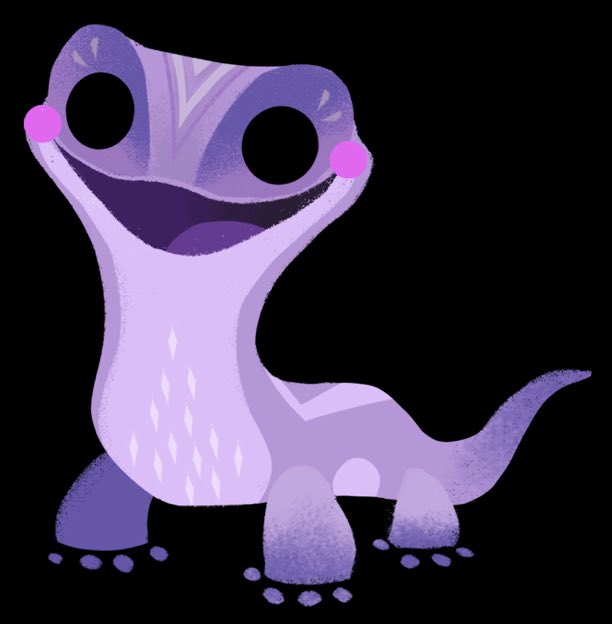 Plus Myth VR is stationary: you can't move like in other VR. 
So if you're looking for interactive VR on the level of the VOID's Star Wars: Shadows of the Empire or Avengers: Damage Control VR experiences, this isn't it. Instead, this is more simple and cinematic for all-ages to enjoy – theoretically.
Myth isn't currently available to the public, although there are plans to release it in some format or distribution soon. Myth was demoed at the Frozen 2 premiere, and will likely be available at industry events (e.g. SIGGRAPH, etc.)
Thanks to Disney Animation and the VFX teams for hosting the event!