HOLLYWOOD – Games and VR executives, startups and influencers met for our Digital LA – Games Executive Dinner presented by TriNet at the new Tao Hollywood.
Attendees included several past speakers of our Digital LA events including:
Mari Takahashi, games influencer @AtomicMari who spoke on our Women Gamers panel. On the panel, Mari described her rise from ballerina to games influencer, working at SMOSH Games, part of Defy Media. She recently attended Defy Media's NewFronts in New York, including an excellent selfie with Will Smith who gave a motivational talk.
Caspar Bohme, founder of Navel.Live livestream VR company, who spoke on our VR Monetization panel. On the panel, he described how his company creates interactive livestreams of celebs which fans would pay money to access.
Valerie Wang of TriNet, who spoke on our HR Tech panel. On the panel, she described how TriNet helps Silicon Beach startups and small to large companies of 5-100+ employees manage payroll and benefits via its electronic tools. Also, TriNet has invested in or acquired two startups to help expand its services.
Digital LA founder Kevin Winston led a toast, and thanked TriNet for hosting.
Other attendees included:
Amy Allison of Two Bit Circus, Strategy and Business Development, said that Two Bit Circus would be opening up a mini theme park featuring its educational games and interactive digital experiences for kids and adults in a downtown location soon.
Gilda the CCO and Co-Founder of Candy Lab AR attended. Candy Lab recently launched an location based AR mobile game Texas Hold Em, where you travel around a city to play cards at select real life locations. Candy Lab AR's CMO will be speaking on our AR panel on May 25.
The new Tao Hollywood restaurant features vaulted ceilings, and numerous Buddha, Shiva and other statues. Tao Hollywood is part of the new Dream Hollywood hotel and nightlife, including Beauty and Essex, the Highland, and other bars and restaurants at Selma and Cahuenga in Hollywood.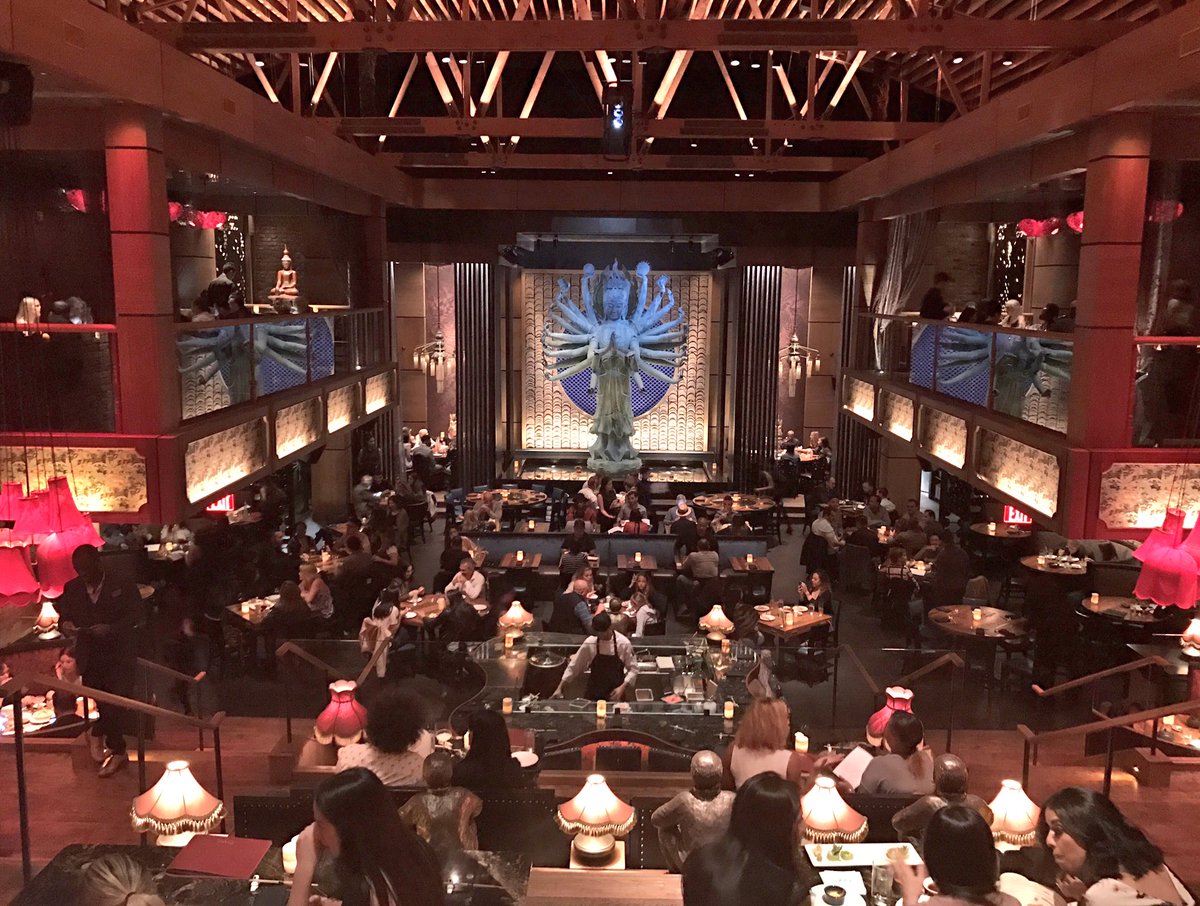 The main Shiva statue features project lighting which changes throughout the evening.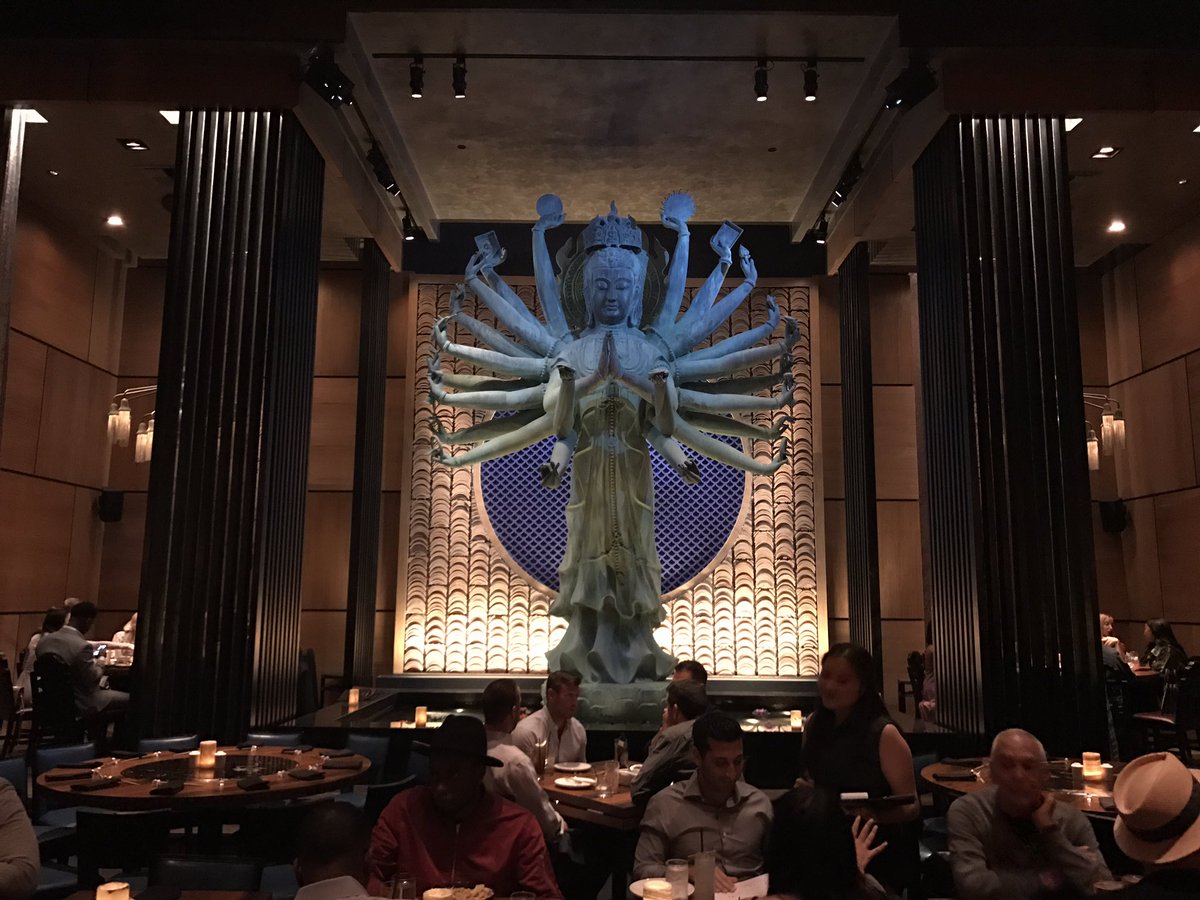 The spicy tuna roll was delicious, as was the rest of the food including pad thai, seared fish, sea bass skewers, and more.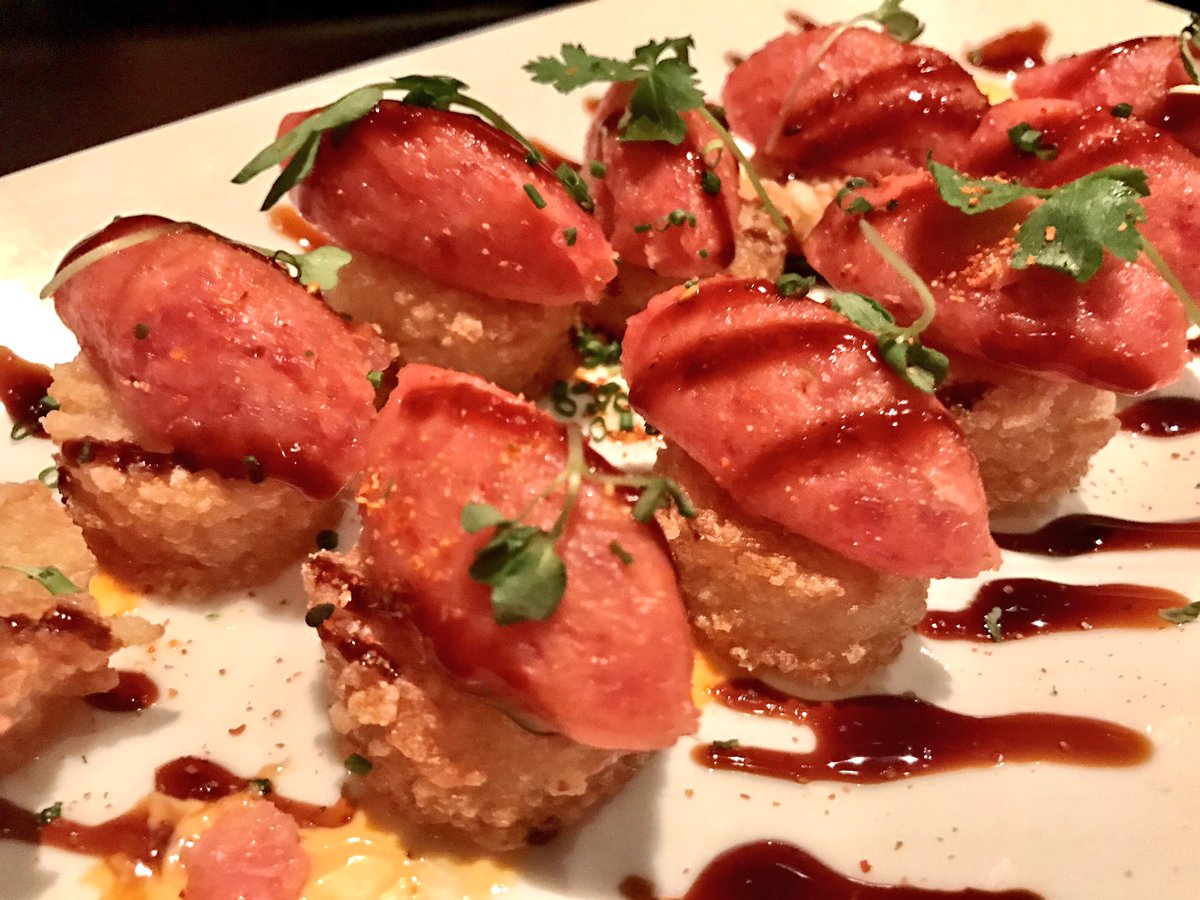 Afterwards, we posed for pics by the mural outside Tao on Selma.