PLAYA VISTA – Social good startups use digital tools to tap into passionate fans of Star Wars, YouTube influencers and celebs, to raise funds for charities with small asks and direct outcomes, said speakers at our annual Digital LA – Social Good Startups panel at CTRL Collective in Playa Vista.
Our annual Social Good Startups panel featured startups that use digital tools and services that both help causes and charities, and are also profitable businesses. The panel is our annual social good event on #GivingTuesday, the Tuesday after Thanksgiving, that focuses on social good and giving back during the holidays.
Panelists said that today's millenials want to support causes that they relate to or connect with thruout the year, and can participate with small asks like a $10 donation or social media sharing and hashtags, with direct outcomes.
Tag pics at http://tinyurl.com/dlagood15
6 Tips for Social Good Startups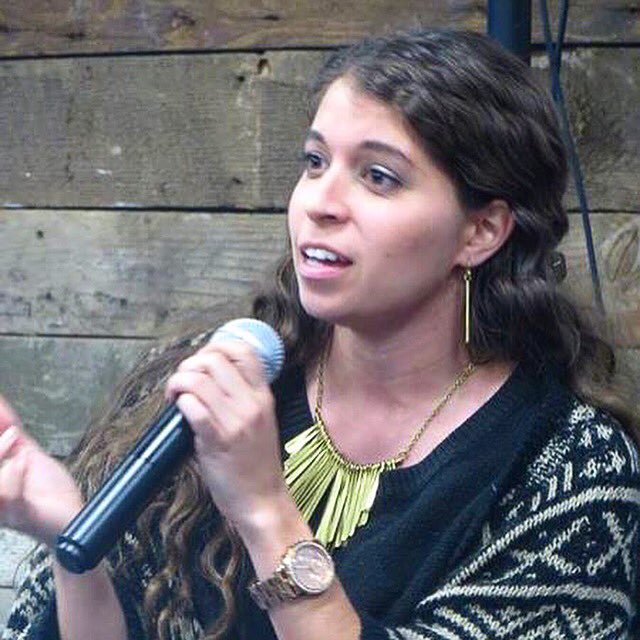 1. Start with Storytelling. Identify compelling stories about your organization, those helped etc. Create a strategy to tell these stories using videos, photos, and cross-platform campaigns that fit subject and audience. For example, social commerce marketplace Enrou works with more than 500 artisans from around the world to sell their clothing and accessories. "We focus on a few 'hero stories,'" said Jessica Willison, co-founder and COO, such as creating videos and photos highlighting a scarf maker in Africa or jewelry maker in Cambodia. Enrou graduated Startup UCLA accelerator last year, and just graduated from the SMASHD accelerator, headed up by Troy Carter, who is also on the Giving Tuesday national board. Keep the storytelling content upbeat, inspirational, or funny for better social media sharing, panelists said.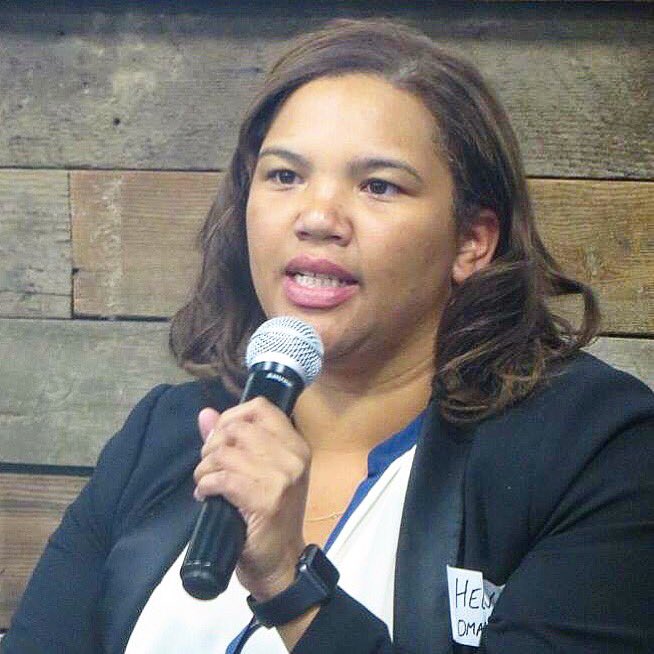 2. Tap into Fan Passion. Tap into existing fan bases of movie and TV franchises. Omaze partners with dozens of A list actors and athletes to create campaigns in which fans can donate $10+ for a chance to be an extra on a movie, or meet a celeb at an event, said Helen Melluish, Omaze, SVP of Marketing. For example, Omaze recently partnered with JJ Abrams and Star Wars on the Force for Change campaign. Fans donated $10+ for a chance to win a walk-on background role in Star Wars: The Force Awakens. The campaign generated $4.2M for UNICEF. A follow-up campaign, lets fans donate $10+ for two chances to attend the Force Awakens premiere with the cast, with proceeds split equally among several cast-selected charities (see video with JJ and cast).  Omaze worked with Arnold Schwarzeneggar who dressed like the Terminator to prank fans at Madame Tussauds Hollywood. The video went viral with >24M views.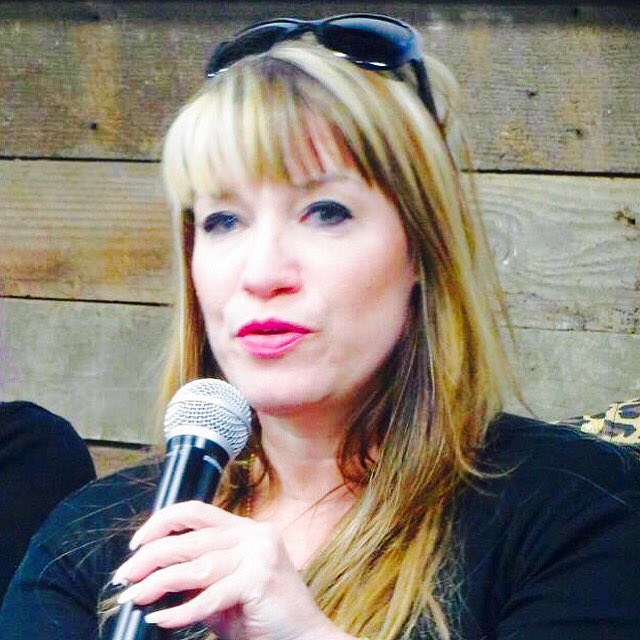 3. Tap Into Influencers. Celebs, YouTubers and other social media influencers can also mobilize their fan passion into actions for charities. YouTubers subscribers are a great source of potential supporters and donors. You can communicate with them every time you upload a video, said Amber J Lawson of Good Amplified, a new MCN for non-profits to tell their stories via YouTube videos. Amber J also founded Comedy Gives Back, an online telethon with comedians encouraging donations. Do research to see what celebs/ influencers are interested in with authentic connection. There needs to be a startup / directory that helps match up YouTubers and the causes they support (if u know one, tweet us @DigitalLA). Make sure your YouTube video includes a button or link to Donate Now at the end.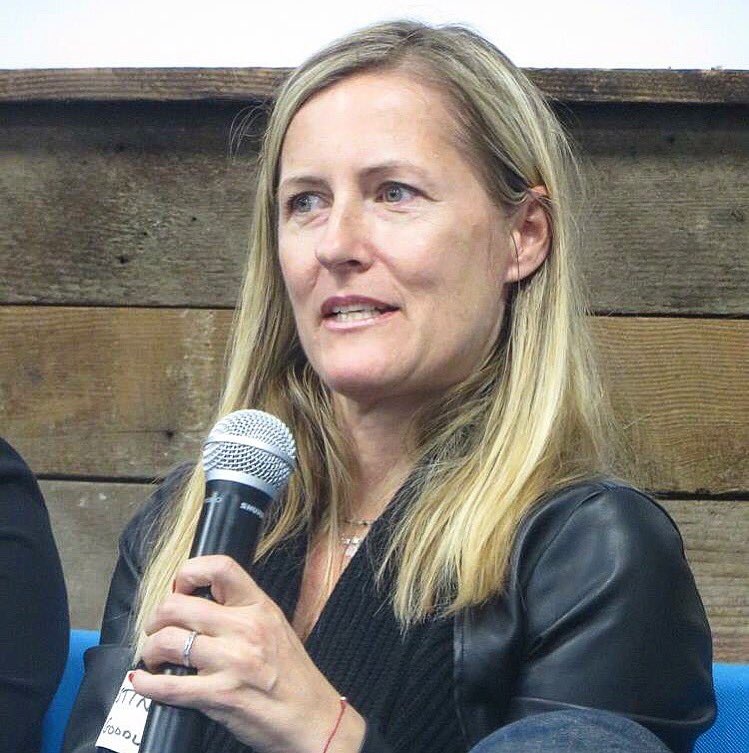 4. Use Facebook tools and Social Media. Use digital tools to increase awareness of your organization, cause or campaign, speakers said. Use Facebook targeting to target people who support your cause by demo, geo, interests. Use Facebook Lookalike feature to upload an email list to create a target of other Facebook users who "look like" those in your email list. Use Facebook, Twitter, hashtags, and other social media to increase awareness. If you don't have the resources to track your social campaigns internally, partner with third parties. Shop Goodly partnered with Hawke Media on recent campaigns, said Justine Lassoff, founder of the subscription home goods and snacks box which donates 10% of proceeds to a different charity each month.
5. Small Asks with Specific Outcomes. Social good startups have success with small asks with an specific goal. For example, Gathr Films, which distributes social good films, asks for $15 for a movie ticket to 'vote' for a social good movie screening to come to your city, said Jake Craven, Gathr Films, Head of Acquisitions & Business Affairs. Omaze asks fans to donate $10 for a chance for a walk-on role for a film like Star Wars or Star Trek. Other campaigns ask for a share, RT, #hashtag, and other simple actions with specific goals. These small asks work much better – especially among millenials – than big asks with unspecific results like, 'Donate $500 for our annual giving campaign.'
6. Track Data and Optimize. Use digital tools to track the performance of your targeting and social media campaigns. NationBuilder and other sites let you add tracking codes, said Tatiana El-Khouri of Road to Artdom. Tracking codes let you can see which Facebook post or tweet, or celeb or partner resulted in $x donations. Optimize your campaign in real time so you're not spending money or time on targeting that isn't generating results.
Thanks to CTRL Collective for hosting and to Quest Nutrition for providing pumpkin pie protein bars!
Thanks to and follow our awesome panelists:
– Helen Melluish, Omaze, SVP of Marketing. @Omaze
– Jessica Willison, Enrou, Co-Founder/ CCO. @enrou_
– Amber J Lawson, Co-founder of Comedy Gives Back and Good Amplified. @amberjlawson @comedygivesback @goodamplified
– Jake Craven, Gathr Films, Head of Acquisitions & Business Affairs. @GathrFilms
– Justine Lassoff, LOVE GOODLY, Co-Founder. @ShopLoveGoodly @justinelassoff
– Tatiana El-Khouri, Road to Artdom Foundation. @RoadToArtdom.