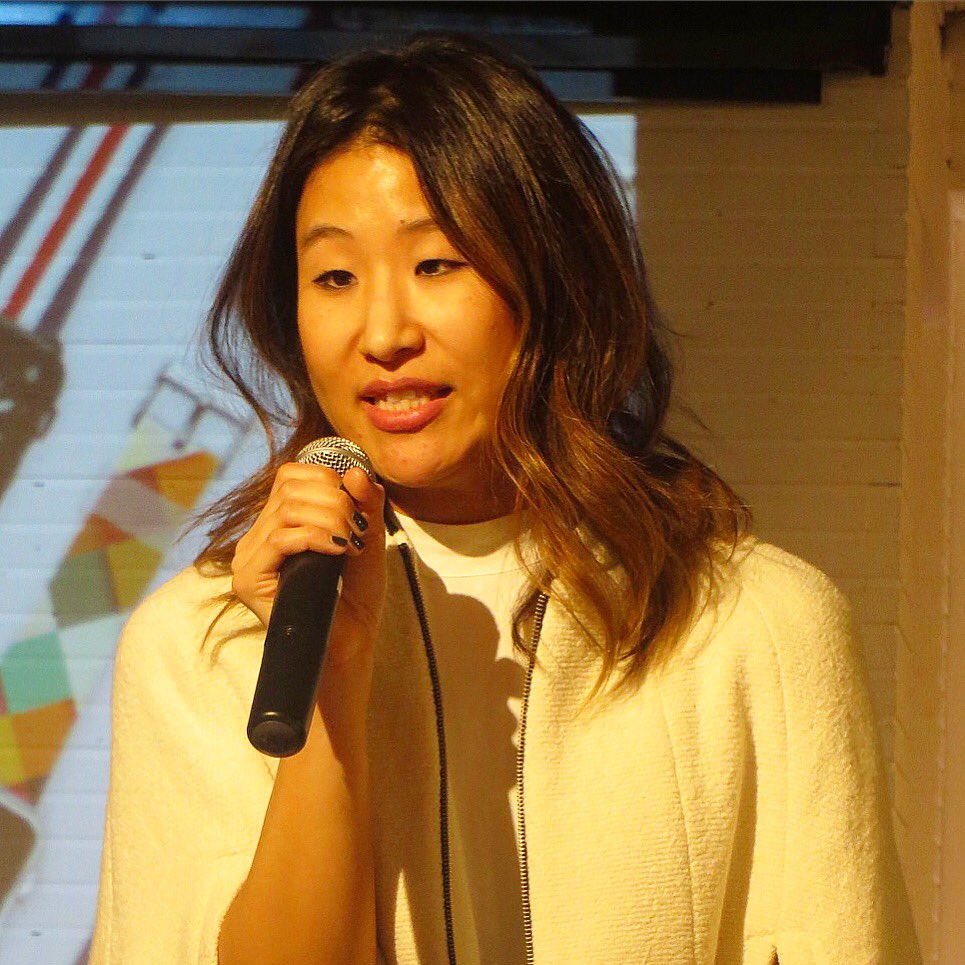 DOWNTOWN LA – Grid110 accelerator held its first demo day featuring fashion tech startups at the New Mart building in downtown LA. Startups focused on fashion, a growing industry in downtown LA due to proximity to the fashion district, clothing warehouse, distributors, and other fashion resources. The startups have all raised signifiant investment and customers during the program.
Startups pitched, appropriately enough, on a runway style stage:
– Casetify. Jennie Yoon of Casetify described how the Instagram photos on your phone company pivoted to custom cases designed by artists, celebrities, or brand deals, like with Looney Tunes to put Bugs Bunny on your phone cases. Casetify partners with celebrities who give social media shoutouts, increasing awareness and sales. Casetify announced they want to go from millions of sales from online and popup shops, to billions of sales by distribution through retail locations such as Target, and electronics stores.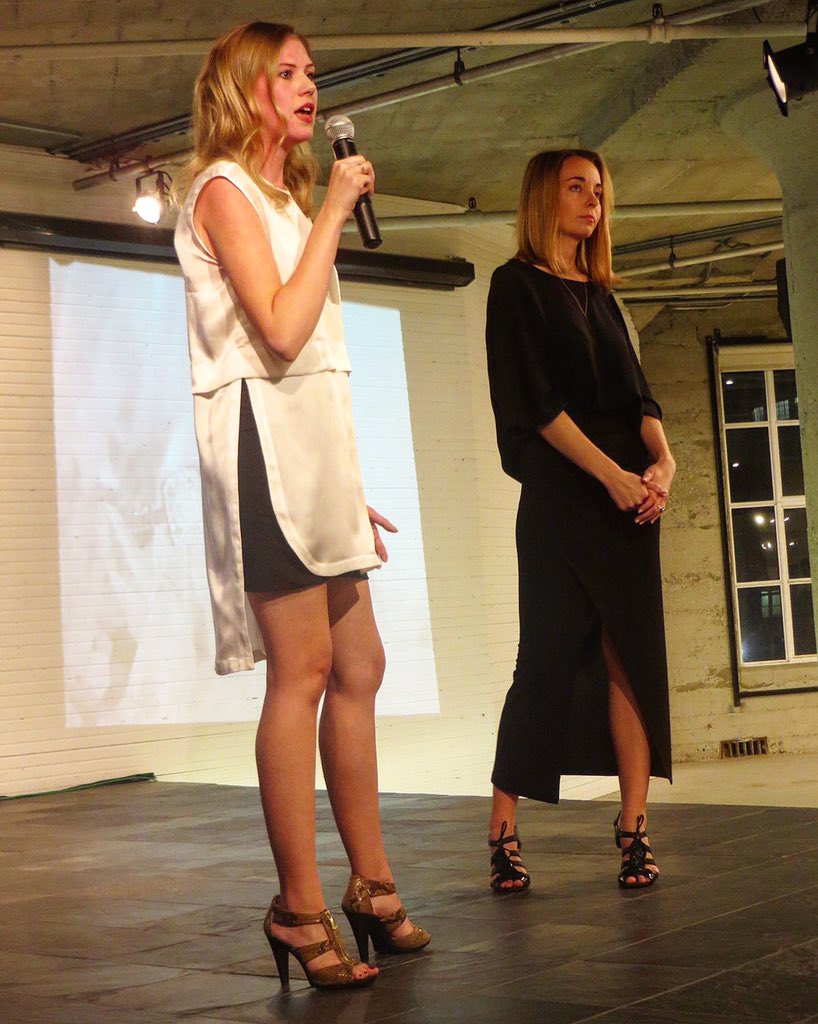 – Vrai and Oro pitched their direct-to-consumer jewelry e-commerce site. Consumers can buy jewelry from necklaces to engagement rings without the high markups from middlemen. They said that men often buy rings based on clarity, or cut, and other hard factors, whereas many women prefer design – how does it look, and want a range of choices.
– Team Tassy pitched its company and sister company, which creates jobs for the poor in Haiti to convert trash to textiles and fabrics.
– Shapeshifter software saves clothing manufacturers millions of dollars in fabric. The algorithm lets a clothing maker input the shapes and sizes of fabric needed to create clothing, and get a cutting pattern that reduces leftover fabric. Shapeshifter currently has 20 companies paying $10K a month for this service.
After the pitches: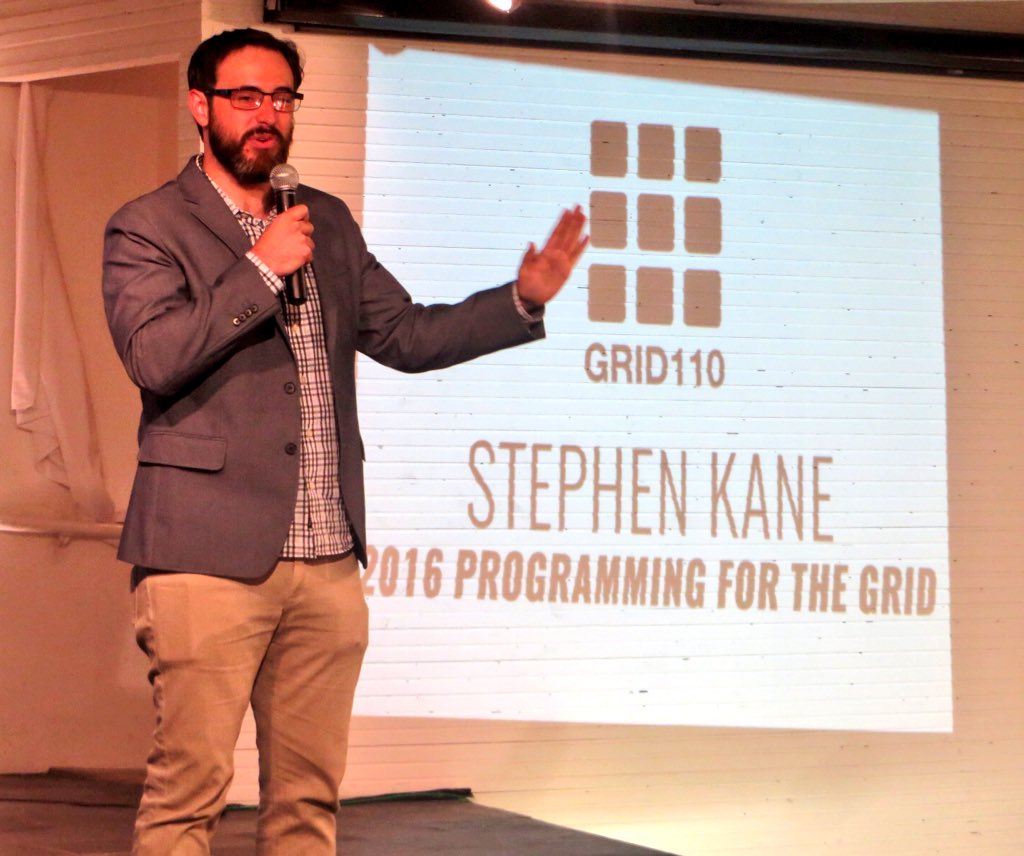 "All my heroes in history are entrepreneurs," said Grid110 co-founder Stephen Kane.
He announced that applications for the second Grid110 class, also focusing on fashion tech, are open Feb-May, with start date of July 1. Apply on Grid110's site. He said that in the future, Grid110 may expand to other sectors like entertainment or health care, and may be located in Hollywood or other parts of the city.
– Results of a study were presented which verified that yes, fashion tech startups are concentrated downtown, with some pockets on the west side.