SAN DIEGO – LA startup Her Universe hosted its fourth annual fashion show featuring 'geek couture' during San Diego Comic-Con. Thousands of Comic-Con fans, Hot Topic, Disney, Marvel executives, designers and cosplayers attended the fashion show at the Grand Hyatt near the Convention Center.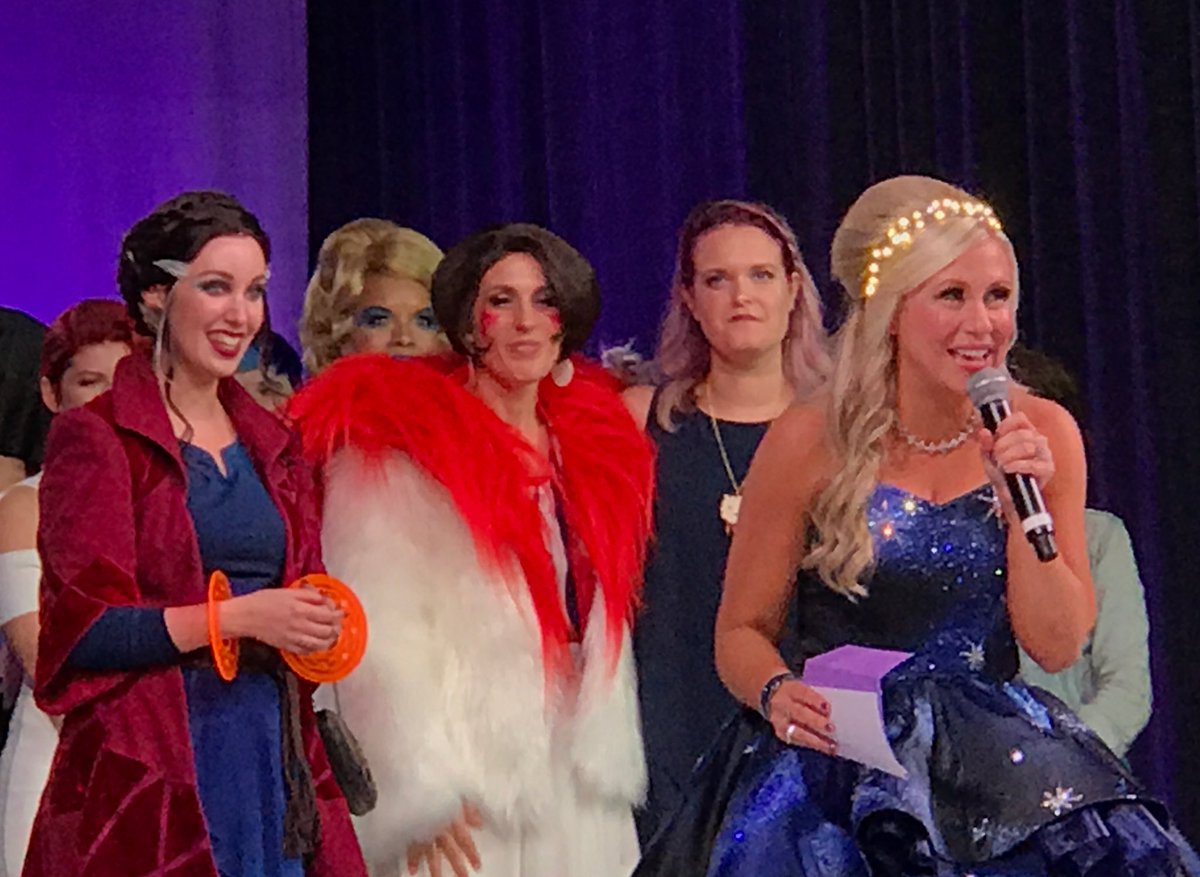 First, models walked the catwalk wearing the Her Universe accessories made ecxlusively for Hot Topic for Wonder Woman, Marvel and more.
Then 25 "geek couture" designers walked the catwalk with their high pop culture + fashion designs. Geek couture is high end cosplay, combining designers passion for pop culture, from Star Wars to Marvel to anime characters, with high end fashion, including handmaking fabrics, and hand-beading dresses. Watch all 25 designers walk with their models.
Watch the 25 finalists of the @HerUniverse #HerUniverseFashionShow at #SDCC #ComicCon @hottopic pic.twitter.com/XA63cP4Kmc

— Digital LA (@DigitalLA) July 21, 2017
Two winners tied for the grand prize: Designing a new Princess theme outfit that will be released at Hot Topic next year. The two winners were a Doctor Strange inspired designer, who hand made a red cape, used orange shield bracelets, with an Eye of Agamatto purse.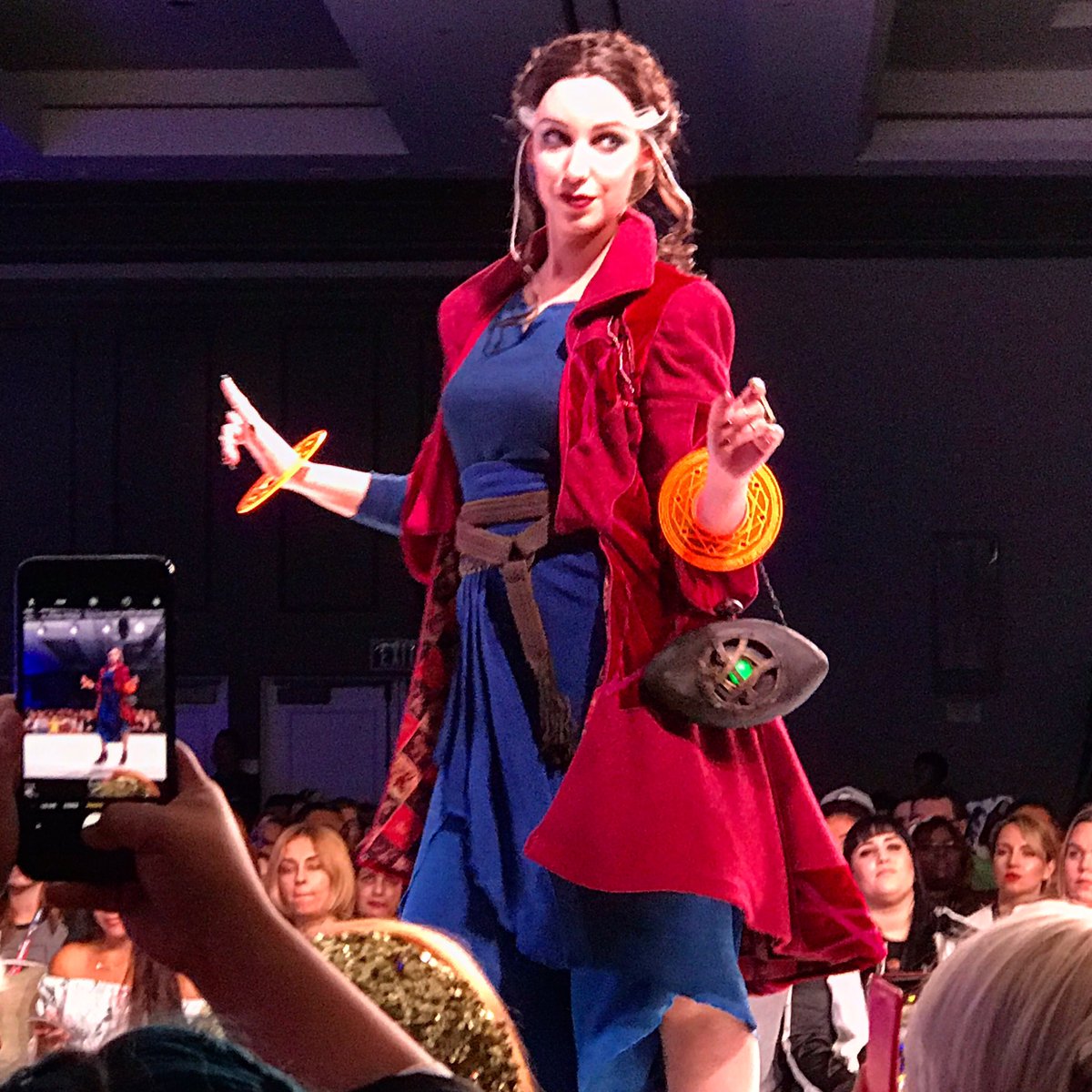 The Princess Mononoke inspired designer won second place with a red shawl and an anime face purse.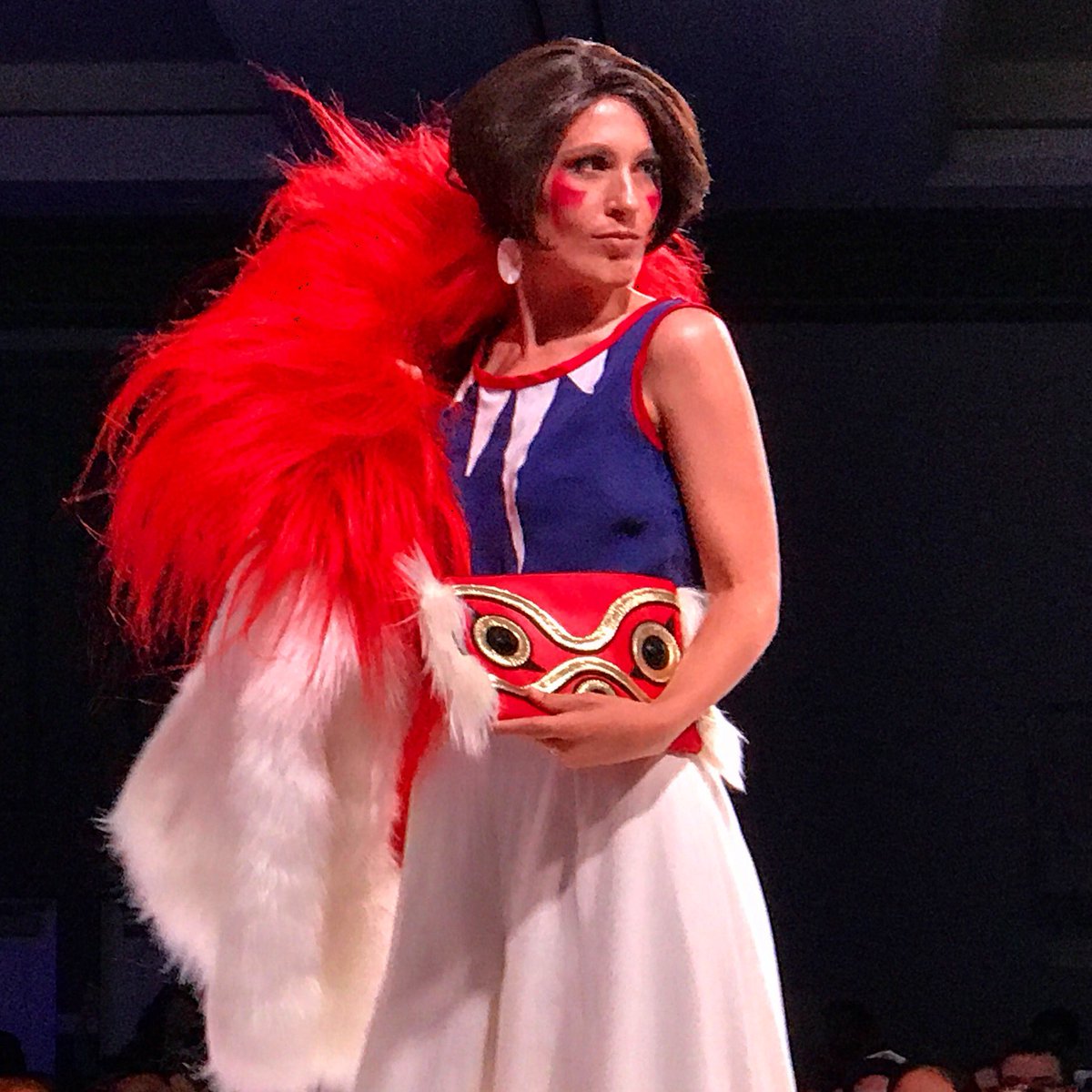 Her Universe founder and CEO Ashley Eckstein decided to create Her Universe superhero and pop culture theme clothing for women, because most of the superhero clothes were for boys and men. She said she was inspired by Disney movies and Walt Disney to believe "if you can dream it, you can do it." She started selling her superhero inspired clothing at comic conventions. She eventually developed partnerships with Hot Topic, Marvel and Warner Bros. to make official clothing for women inspired by their brands.
Ashley hosted the fashion show in a beautiful Cinderella "Wish upon a star" themed dress. She also thanked the judges, Hot Topic executives, and attendees for supporting geek couture.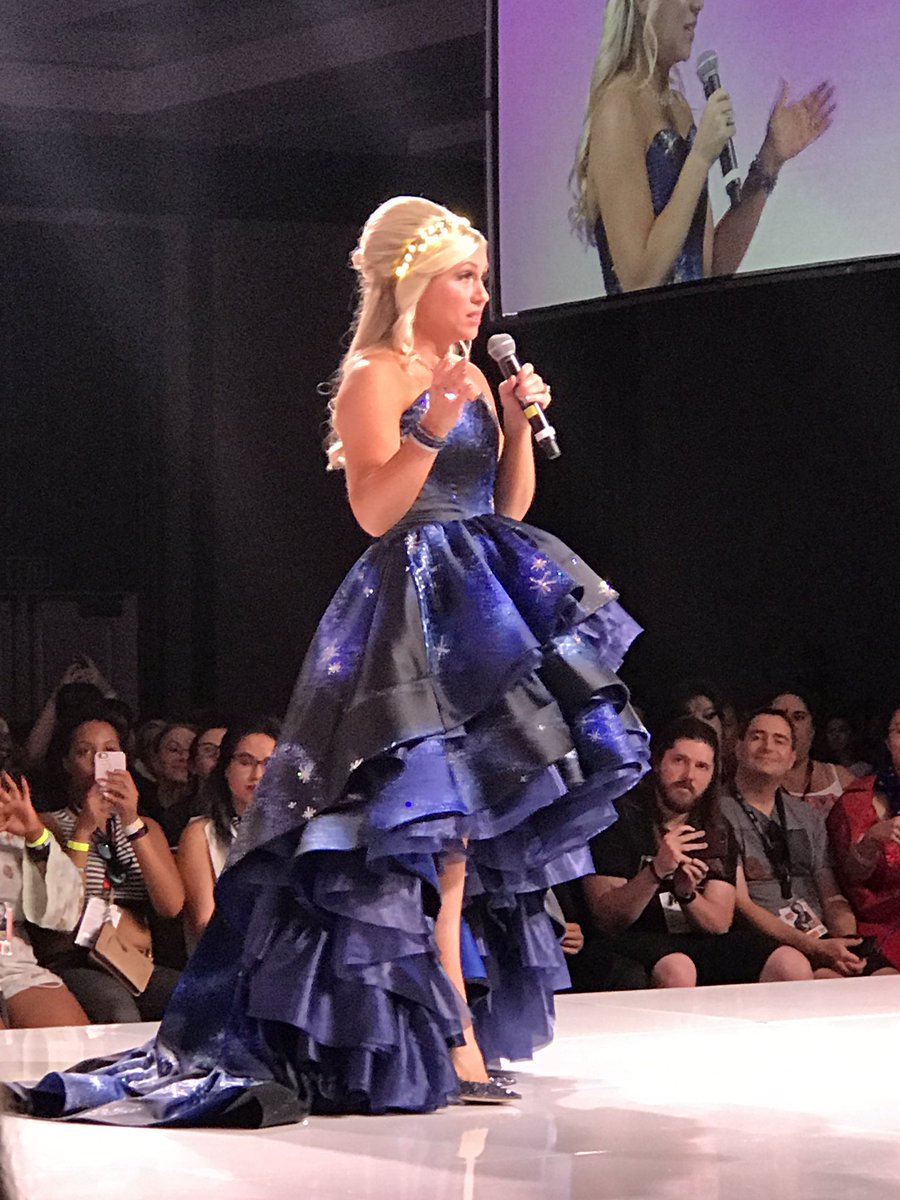 Thanks Her Universe and Hot Topic for the awesome gift bag with Rey Funko figure, Star Wars stickers, Hot Topic T-shirt and more!