Experts from MedMen, Merry Jane Media, MuteSix, and more described digital marketing, influencers, storytelling, data privacy and cybersecurity in the cannabis tech industry at our Digital LA – Cannabis and CBD Tech panel on April 17 at Phase Two coworking space in Culver City. The event is our annual pre-4/20 event.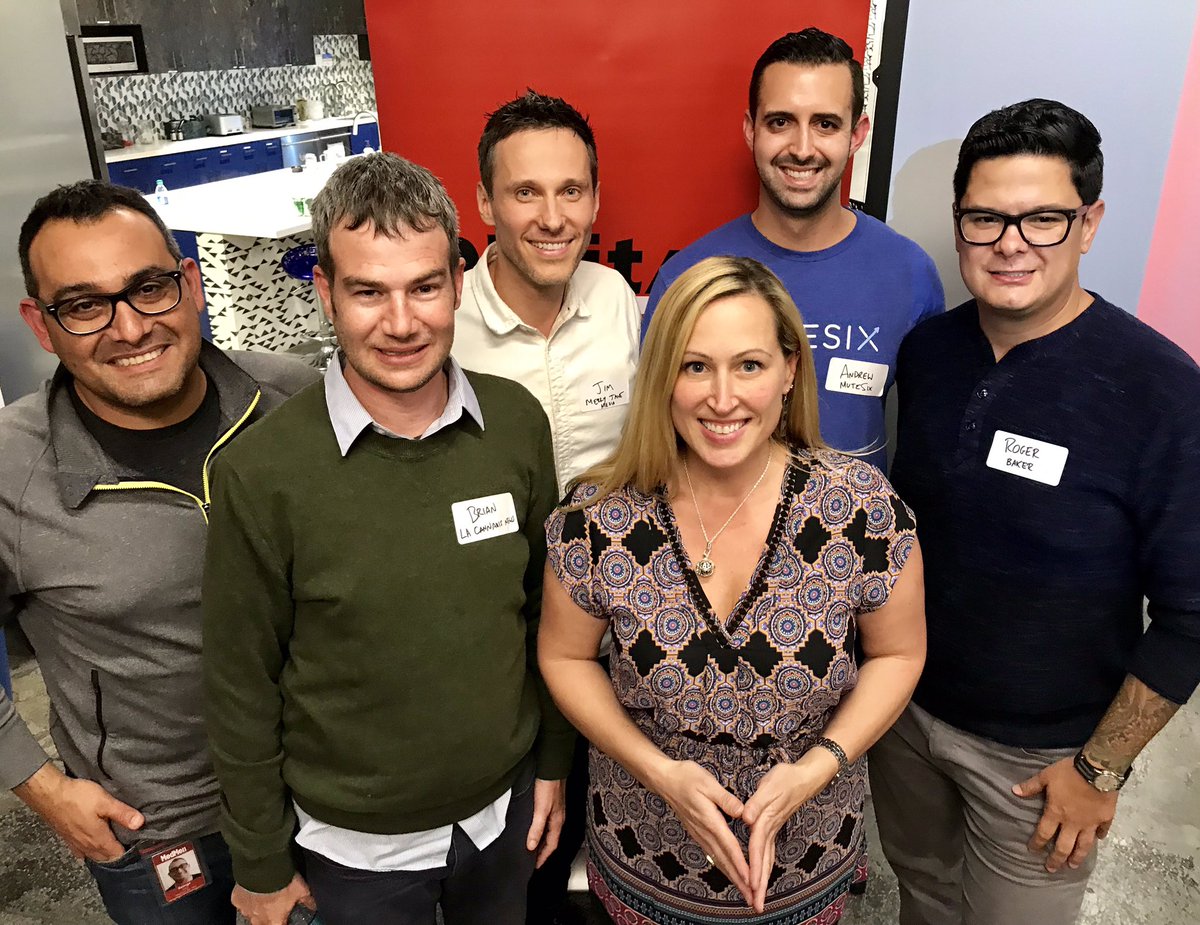 Speakers focused on cannabis and CBD branding, digital and social media marketing, influencers, rules, legislations, and best practices for cannabis and CBD products and services.
Speakers summarized key points you need to know in this Facebook live video. 
9 Things You Need to Know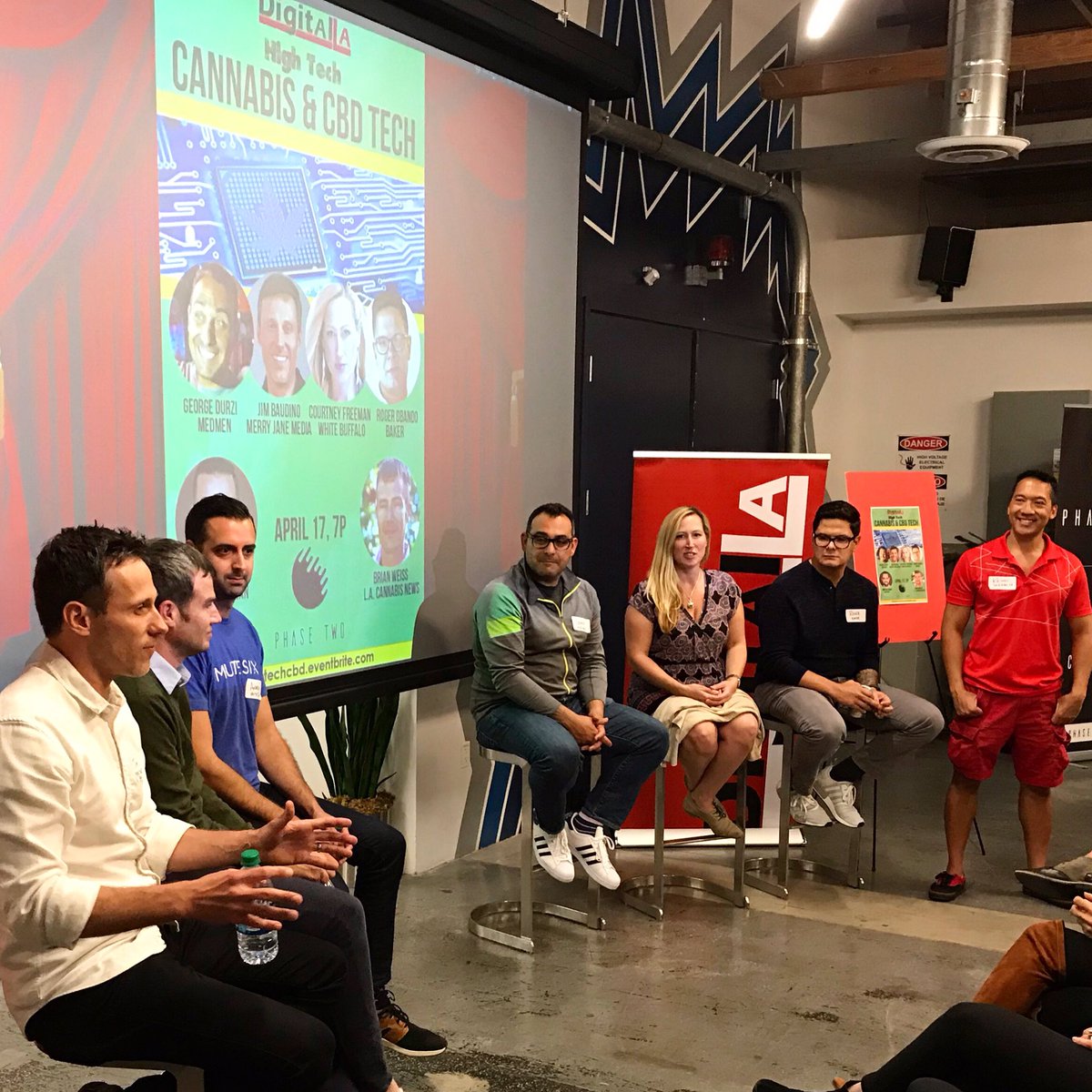 1. Targeted CRM Marketing, Not Mass Marketing.
Do NOT use typical mass marketing techniques, because your messaging must be age, geography (state, county, city), etc. specific according to current legislations. Violating these rules can result in legal action, or Instagram or other social media sites deactivating your account.
As a result, most digital cannabis and CBD marketing includes CRM and lifestyle marketing strategies.
Email Newsletters. After you've collected your customer's emails via an age-gated opt-in, then you can email  additional news, products and services.
Native Advertising: Sponsored content, posts or videos that match your social media platform. Do NOT include links to buy.
Advertorial Content. Create advertorial content related to your brand, appearing on media sites. Do NOT include links to buy.
Merry Jane media is one of the largest cannabis news and media sites, with information from How To's to Product Reviews. Companies can work Merry Jane's media team to create advertorial content, and/or run their banner ads along with relevant articles, said Jim Baudino, Merry Jane Media, VP of Corporate Relations.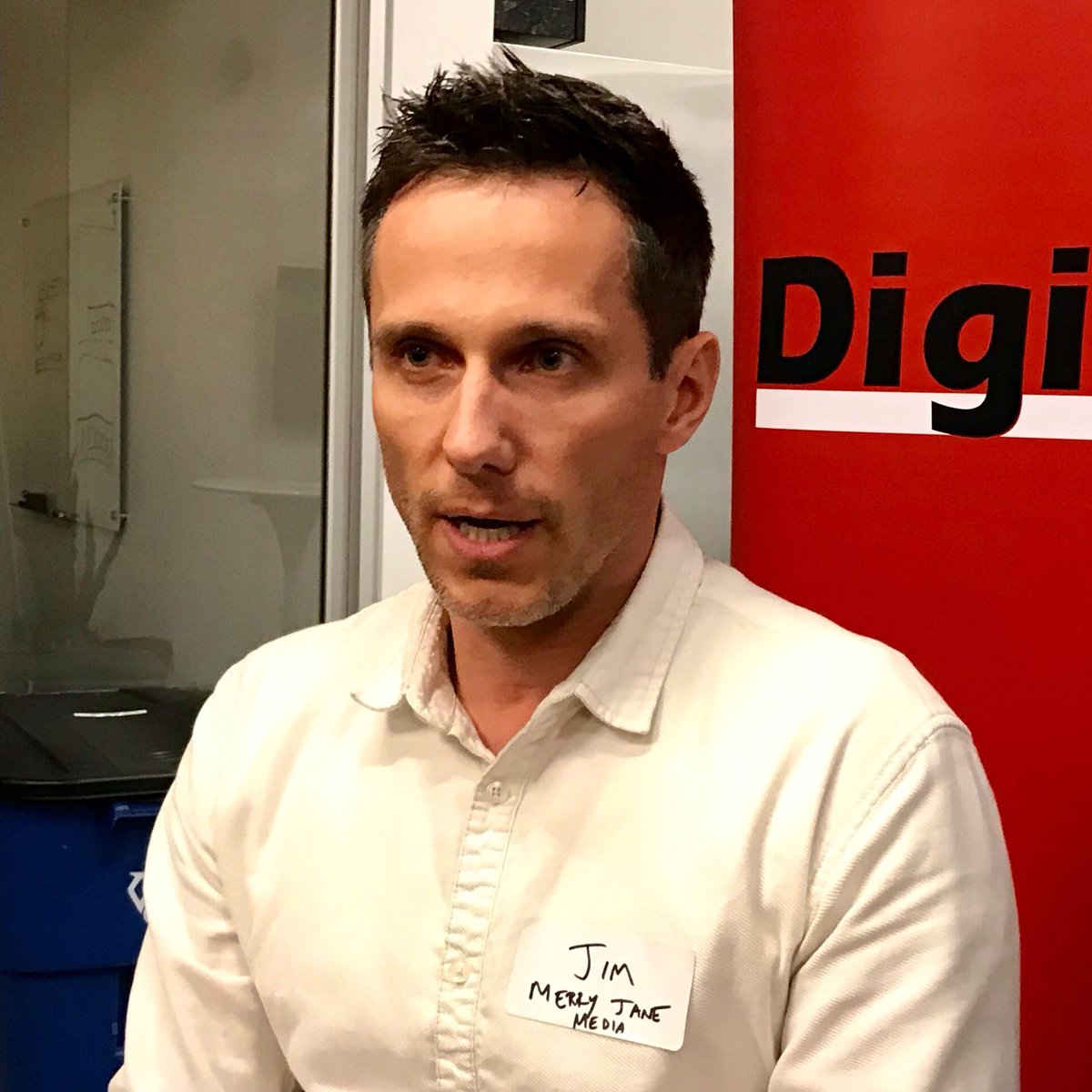 2. Tech Supports CRM Marketing
Baker's CRM tool lets cannabis retailers collect customer emails and phone numbers with opt-in, and reach them with email and text message offers and promotions, tracks their purchases, and recommends related products. This sophistication is key to reach opted-in customers and offer more products and services to generate more revenue from existing customers.
For example, Roger Obando, founder of Baker, said that his team noticed a spike in customers ordering products a few days before big televised football games. So his team created a coupon code, which was emailed or texted a few days before a football game, with high redemption results.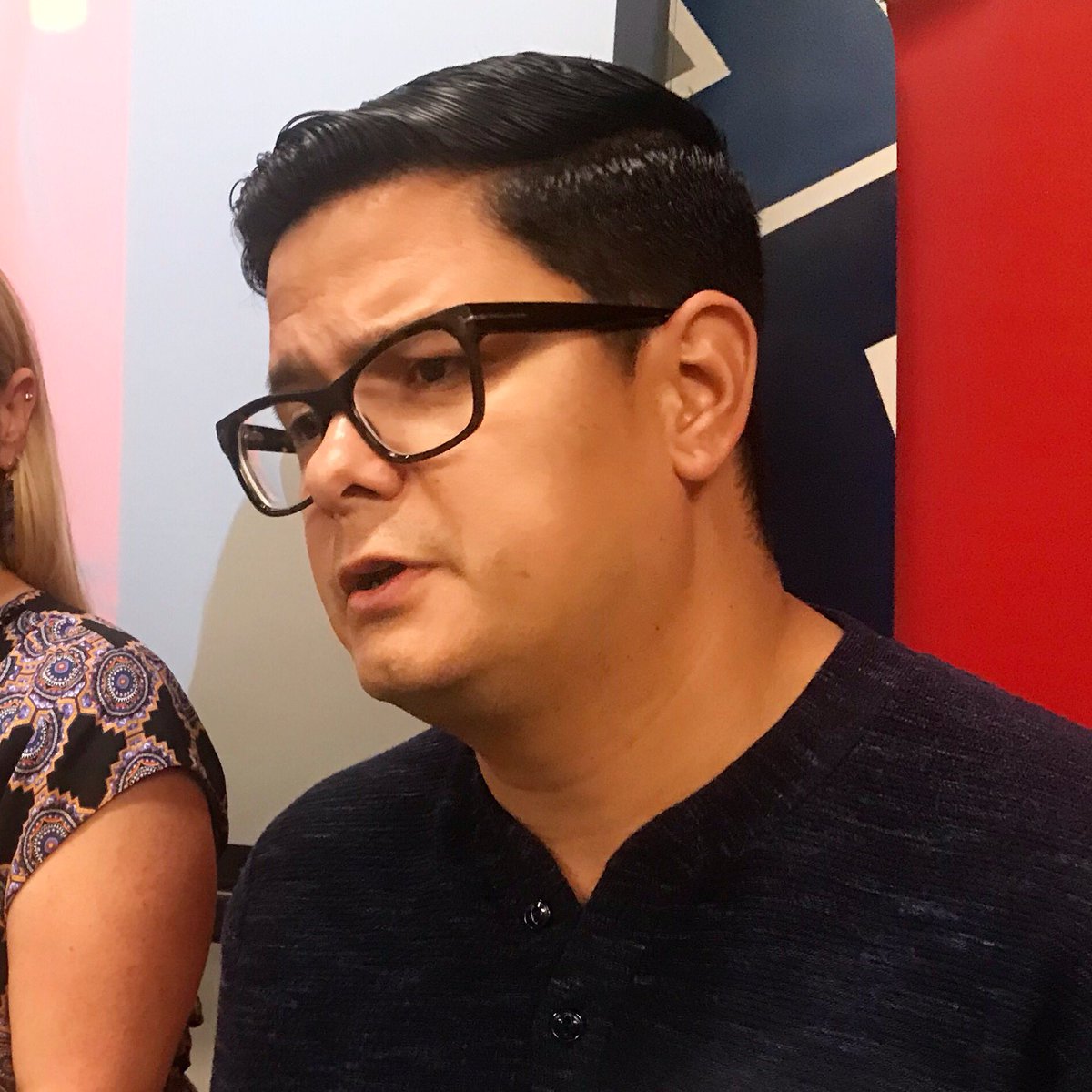 3. Data Privacy and Security is Extremely Important.
Your customer databases must be extremely private, encrypted, and secure. Do not sell or barter your customer data, from emails to purchase habits, even if anonymous.
MedMen is very careful with its data collection at its nice stores via iPads securely communicating to its secure servers, said George Durzi, MedMen, VP of Engineering.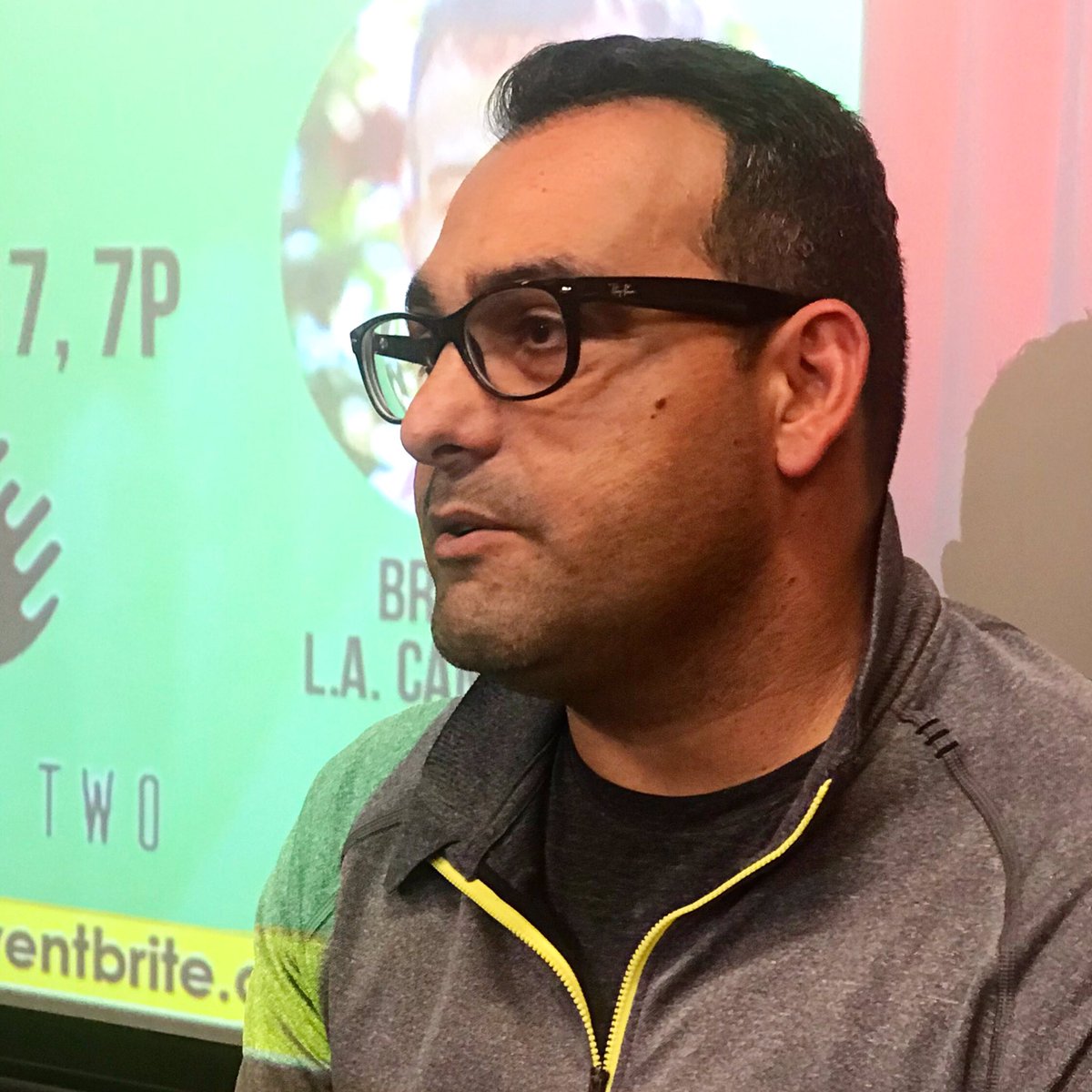 4. Expand to New Demographics
Most cannabis and CBD brands focus on the age 21-45 market, music and festival goers, etc. However, there are many more demographics, with some brands focusing solely on those demographics.
Post Surgery/ Health. Nonprescription post-operation patients like pain-reduction effects.
Seniors have income and needs for pain-relief effects of cannabis and CBD. Some companies send buses to pick up seniors at senior homes and take them to dispensaries for educational talks (no selling allowed), although attendees often visit the gift shop.
Tourism. Some companies offer tours of dispensaries in large cities.
Luxury. High end luxury brands are reaching cannabis and CBD customers. For example, Barney's Beverly Hills sells cannabis and CBD products.
5. Cannabis vs CBD. CBD products have slightly fewer restrictions and rules, since there is no THC. However, there are still rules that apply. In some cases, CBD is not allowed, but hemp oil is OK. Research what the rules are. Andrew Cowan of MuteSix said that his agency is getting a lot of work in CBD Heatlh. He works with Mike Tyson's company, Tyson Ranch, on their CopperGel line of products. Andrew also works with other companies in the CBD skincare and pain relief industry.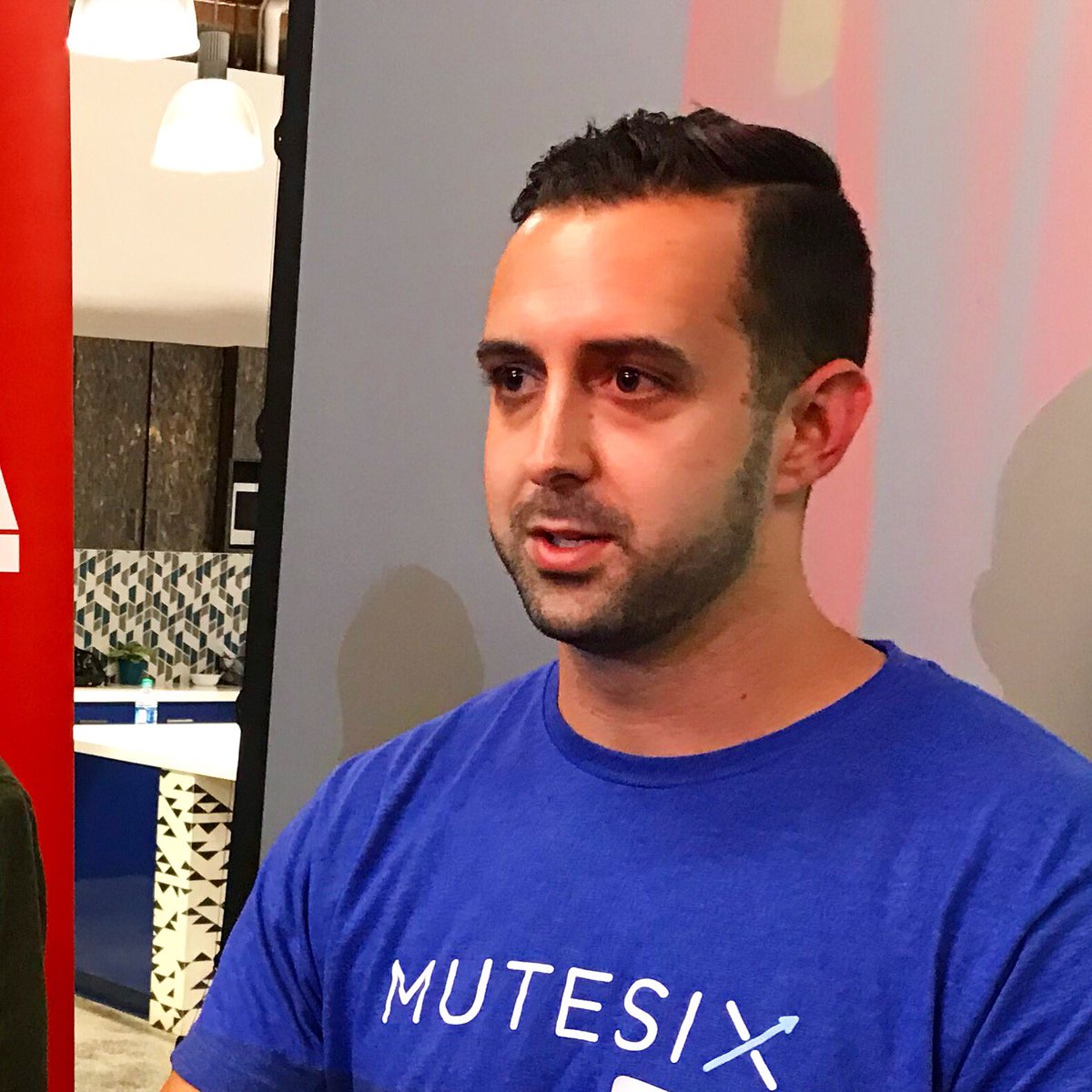 6. Rules are Constantly Changing. Legislation and rules for cannabis and CBD marketing and distribution is constantly changing by the week. It's important to keep up to date on rules via news sites, your lawyer, etc., said Courtney Freeman of White Buffalo consults with companies on the latest legislations.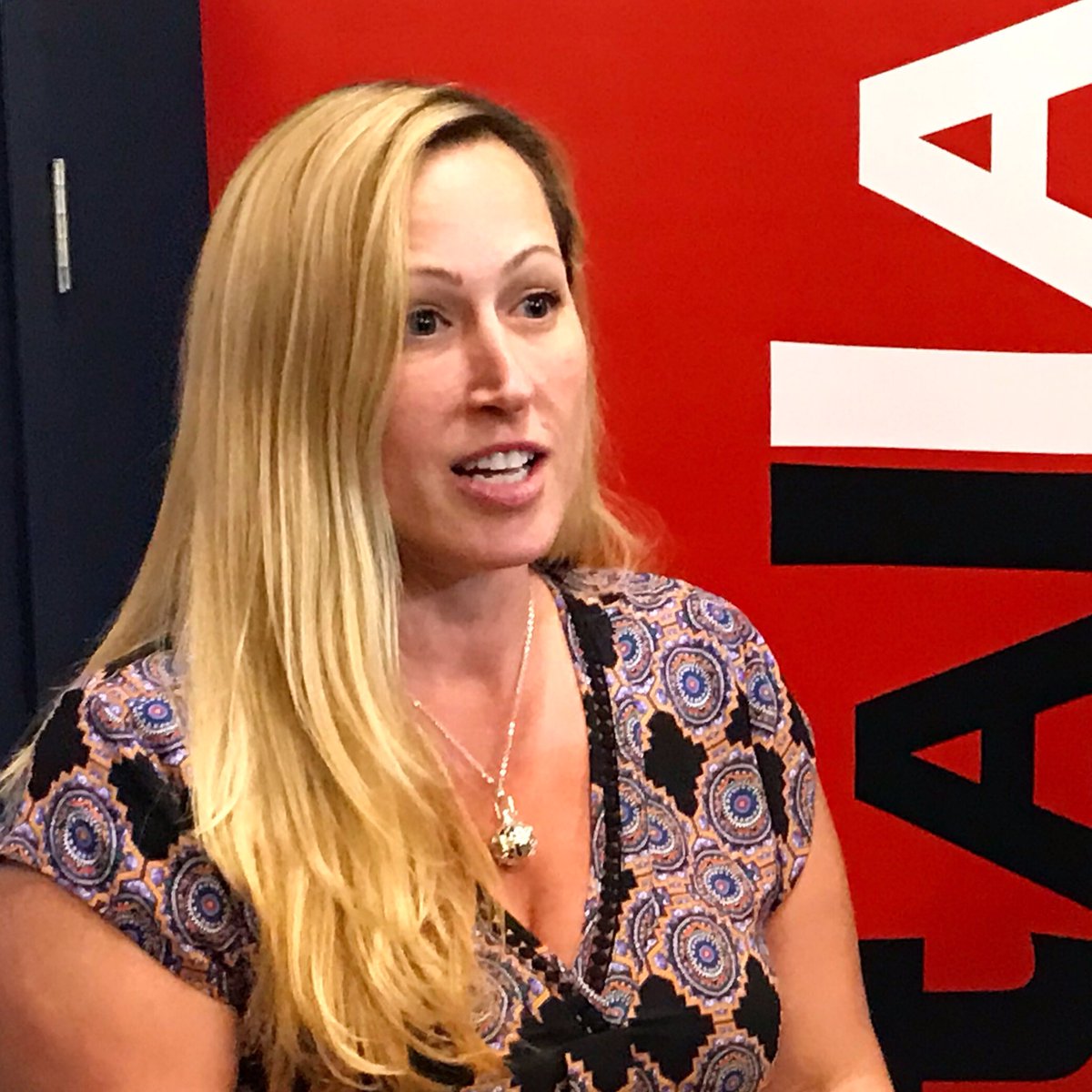 7. Influencers and Event marketing have specific rules too. Influencer events must be free (no paid tickets) with limited sampling. Many companies just give influencers free product and hope they will post about them. There are some cannabis-specific influencers you can reach out to on social media. But for the most part, you can reach out to influencers in sports, music, celebrities, etc. who might use the product, and let them know about your product.
LA Cannabis News includes news and a calendar of local LA events. Brian Weiss, LA Cannabis News co-founder, said that there are more than 73 cannabis related events posted for April 20 in his calendar.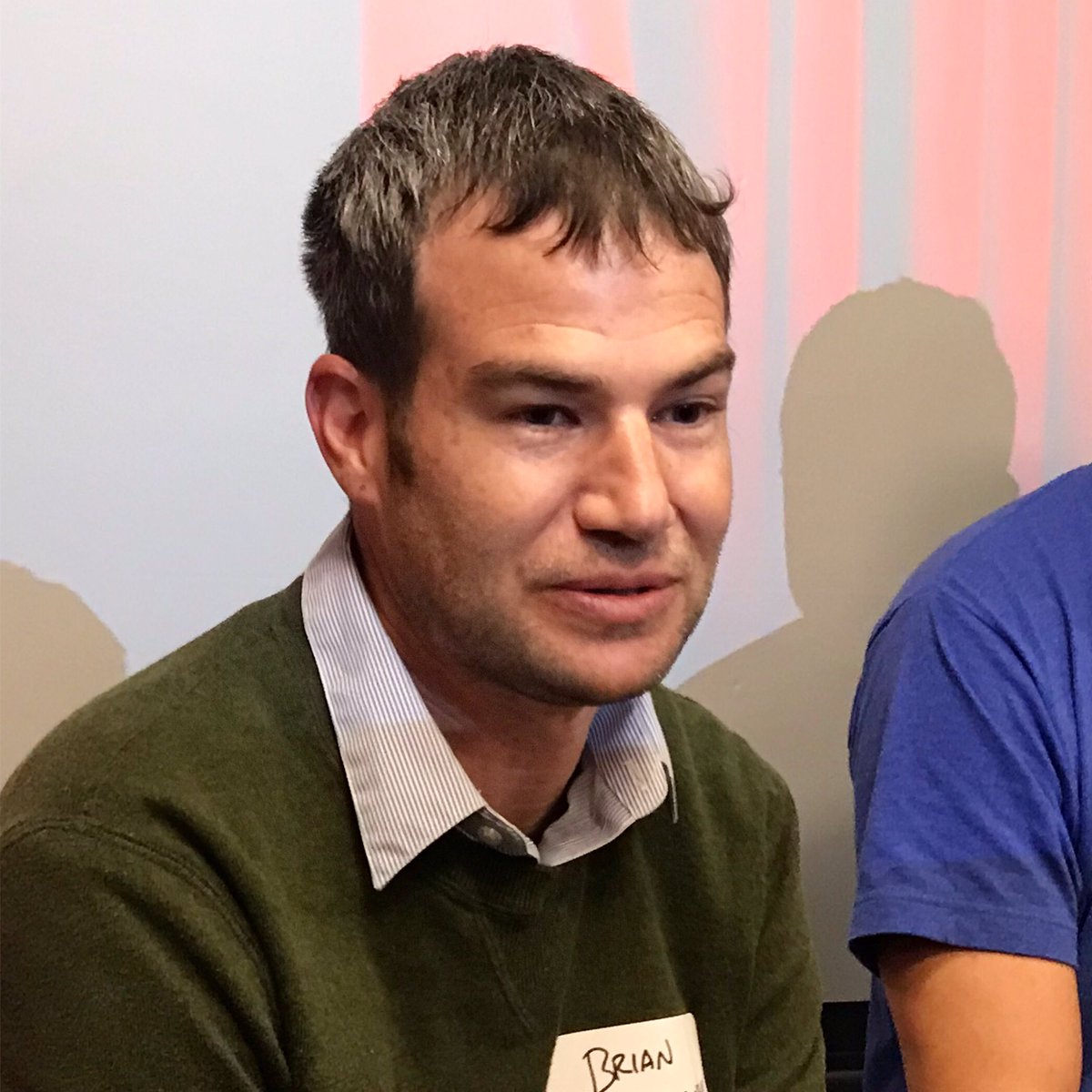 8. Storytelling and Branding. Most of the cannabis companies are in the early stages of building their branding, packaging, social media presence, etc. Test: Can you name a well known Cannabis/CBD brand for music goers, seniors, luxury, post operation yet? There's a huge opportunity for helping cannabis/CBD companies with their storytelling and branding.
9. LA has ingredients for big cannabis tech leaders. LA has legalized product, progressive legislation, active startup tech community, and is the home of content creators, influencers, and brand builders. We're in the Web 1.0 equivalent now, but LA / SoCal is ripe to be the home of the next big cannabis tech / CBD brand. Weedmaps in OC is a start. Who will bring the content, branding and influencers too?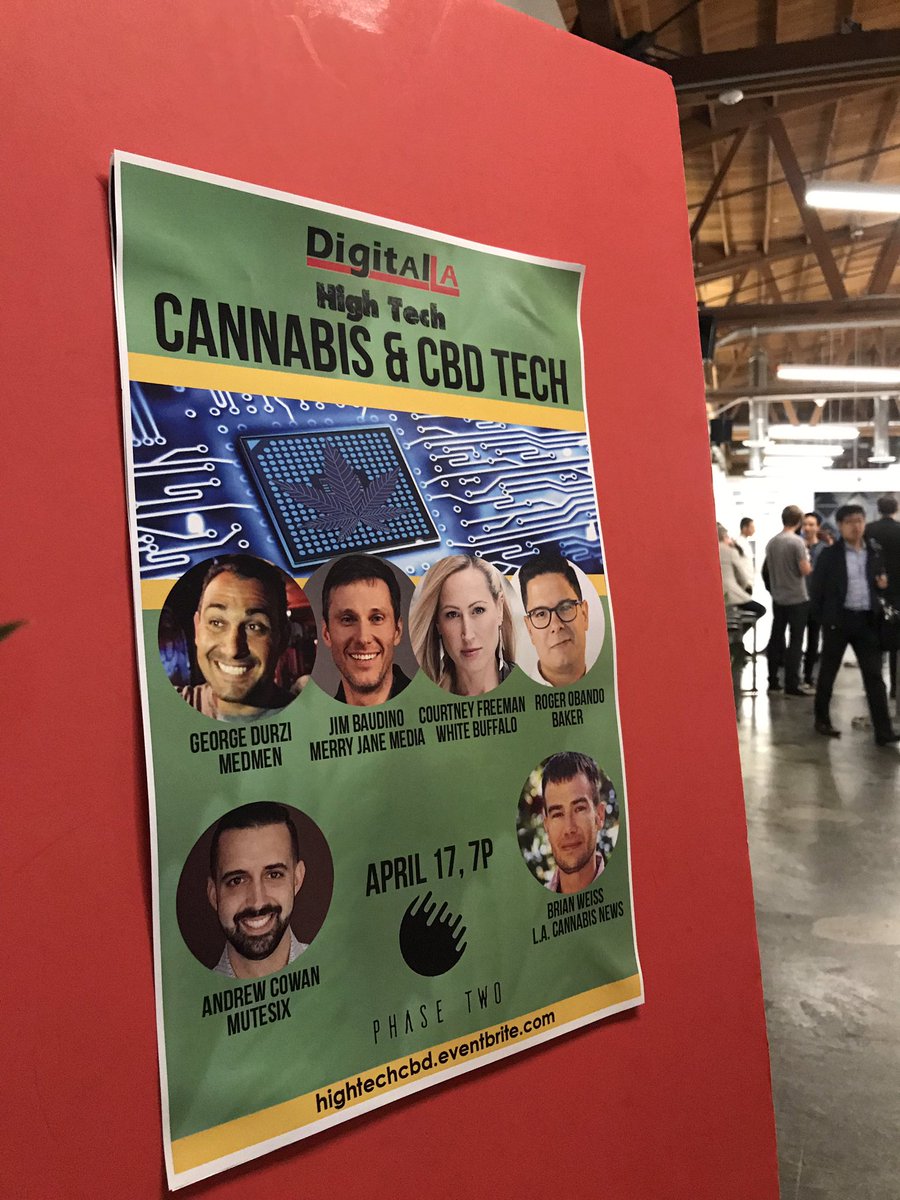 Thanks Phase Two coworking space in Culver City for hosting. There are several cannabis tech companies which work at Phase Two. Learn more about Phase Two private office and open desk coworking at http://phasetwospace.com
Thanks to attendees for terrific questions!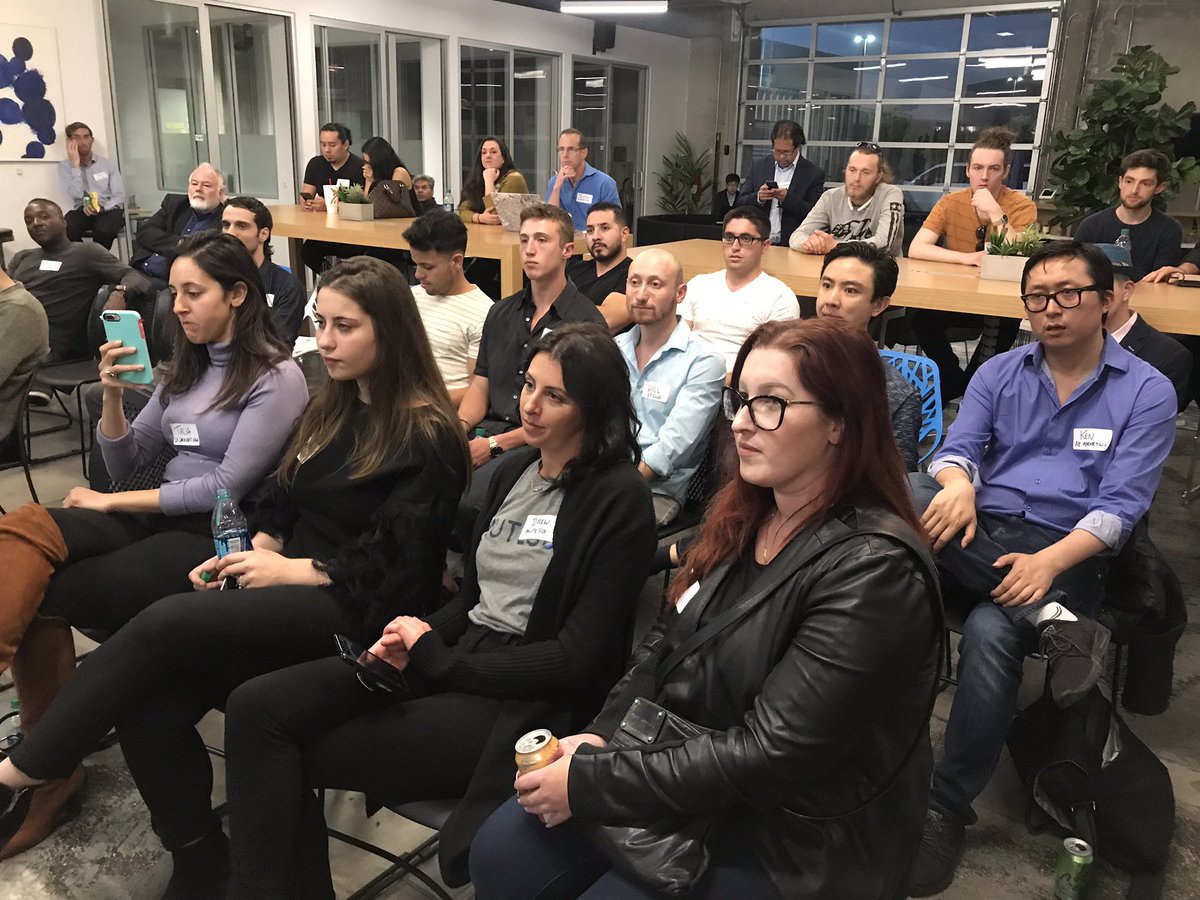 Thanks to our speakers!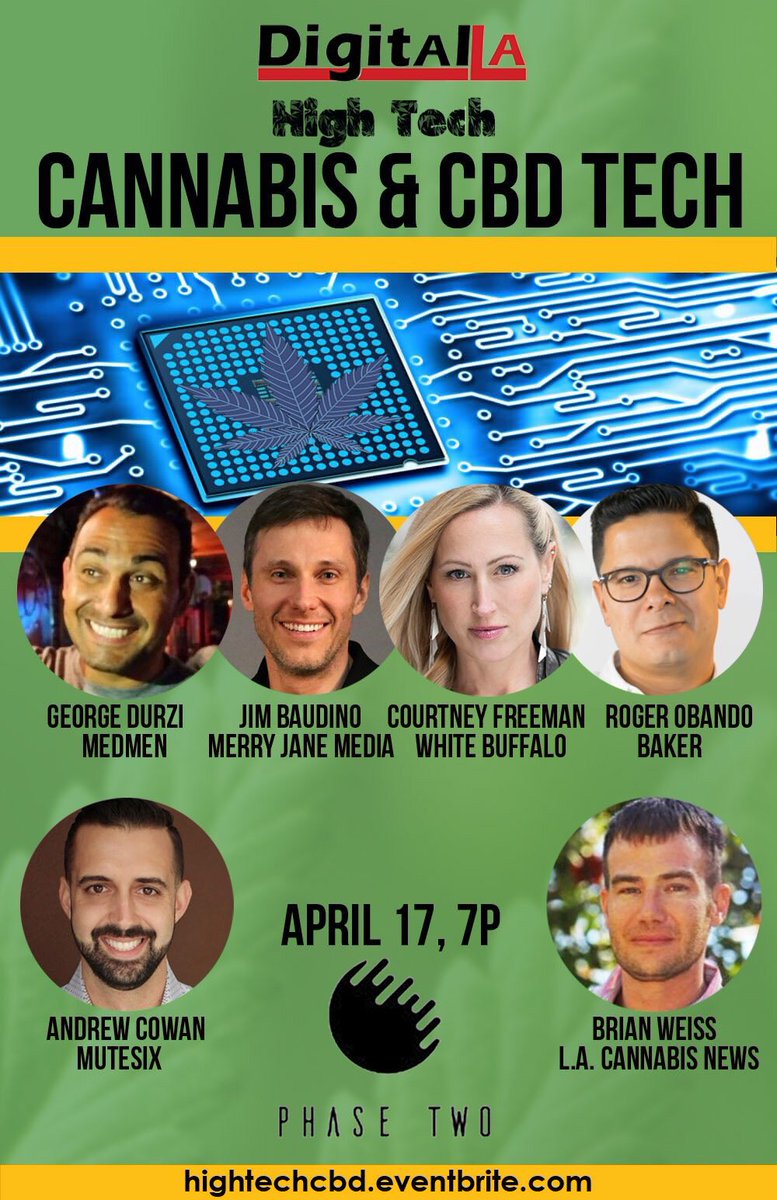 – George Durzi, MedMen, VP of Engineering. George is an experienced software engineering leader with a demonstrated history of shipping products andbuilding high-performing teams. Strong engineering professional skilled in full-stack softwaredevelopment and modern cloud architecture.
– Jim Baudino, MERRY JANE Media, VP of Corporate Relations. MERRY JANE Media is the global cannabis media platform and creative agency co-founded by Snoop Dogg in 2015. Jim has been instrumental in building the MERRY JANE brand since its launch, and he has made it his mission to educate the mainstream about the benefits of cannabis. Jim recently helped launch the agency side, and he is currently responsible for all communications and strategic partnerships for the brand, including event strategy and integration.
– Courtney Aura Freeman, White Buffalo, CEO is a cannabis industry business consultant and entrepreneur. Referencing a background in marketing technology, she advises businesses on compliant packaging, product development, licensing and marketing solutions. Ms. Freeman is a regular contributor to media publications and conducts educational speaking engagements viewable at CannaProductConsulting.com.A legacy lifestyle brand in the cannabis space, White Buffalo is known for the forty-year- old rolling papers, proprietary PEACE CBD Massage Primer, and bespoke merchandise for the cannabis enthusiast available at WhiteBuffaloSpirit.org.Courtney supports cannabis-centric community building by producing B2B and B2C events listed at WhiteBuffaloCannabis.com/events.
– Roger Obando, Baker, Co-Founder. Baker is the leading CRM for the cannabis industry, servicing more than 1200 dispensaries across the US and Canada. Baker helps dispensaries generate more revenue and build relationships with their customers through a variety of products featuring online ordering, customer loyalty, messaging, and analytics. Founded in 2014, the company graduated from notable startup accelerator 500 Startups and was already one of the most funded companies in the cannabis space with $11.5 million in total capital raised before merging with several other cannabis companies and going public on the Canadian Securities Exchange as TILT Holdings. Since going public TILT has made several other acquisitions and is positioned as one of the largest cannabis infrastructure and logistics providers in the world. Roger has recently exited his position at Baker and is now an advisor, consultant, investor and advocate in the cannabis community.
– Brian Weiss, L.A. Cannabis News, Founder. Brian has always been an advocate for cannabis and has had a strong connection in the cannabis industry for over 20 years. Brian grew up in an entertainment family and has been focused on marketing & business development within the cannabis, entertainment and digital media sectors. He began his career in entertainment with his first job at KROQ in the late 1990's and then advanced to working with many of the biggest entertainment and tech companies in the world.
– Andrew Cowan, MuteSix, VP Paid Media. Andrew manages multi-million dollars in ad spend across multiple platforms, focusing on Facebook and Instagram advertising, but also creating campaigns across Pinterest, Snapchat, Twitter, and more. He works with Mike Tyson's company, Tyson Ranch, on their CopperGel line of products. Andrew also works with other companies in the CBD skincare and pain relief industry.