CULVER CITY – Snapchat, VR, AR, and programmatic advertising are the movie marketing trends to watch, said former Sony Pictures Entertainment President of Domestic Marketing Dwight Caines at the second annual Hollywood in Pixels Awards, held at the Walter Maciel Gallery in Culver City.
Caines described how he had been in marketing at Sony Pictures for nearly 20 years. When he started, most marketing was traditional. Over time, he started to incorporate digital tools to reach increasingly online audiences. He and his team have worked with dozens of LA agencies like Trigger to create innovative digital campaigns using the latest technology.
"Digital has become part of the fabric," of movie marketing, Caines said. 
Jason Yim, President of Trigger Global recounted when he pitched an idea to Dwight when his agency was just him and his friends in a living room. Dwight said yes to their campaign, and Trigger has since created dozens of cutting edge campaigns, especially in augmented reality, boosted by the success of Pokemon Go, like the Star Wars Rebels Interactive Adventure at Disney World.
Caines worked on more than 298 film marketing campaigns, said Elias Plishner, Sony Pictures EVP Worldwide Digital Marketing, who worked with Caines on many campaigns.
One of Caines' favorite campaigns was The DaVinci Code, where the challenge was to make an older-skewing novel appeal to younger audiences who may have not read the book.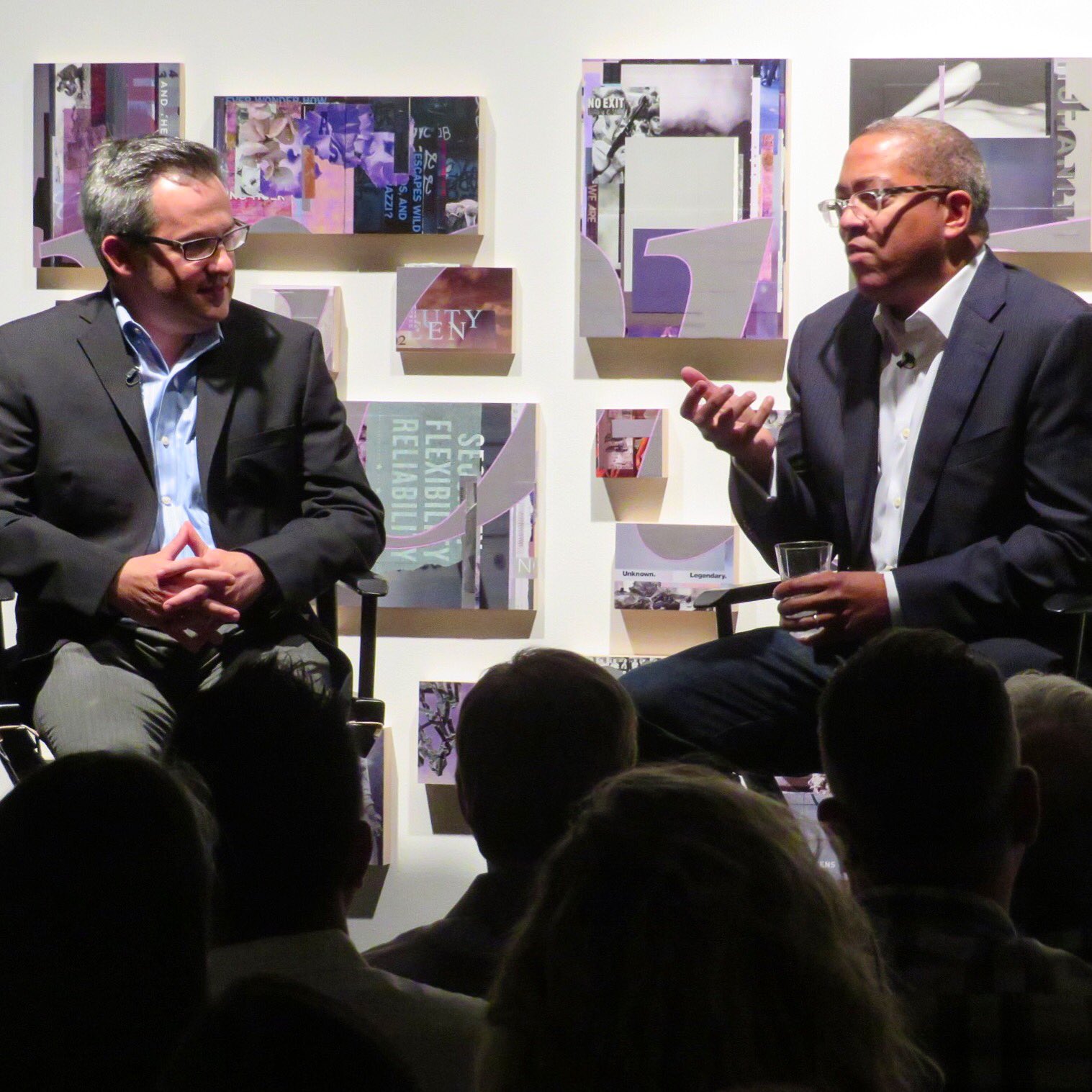 When moderator Andrew Wallenstein, Variety Co-Editor-in-Chief asked him how to kept up on new technologies like Snapchat, Caines responded that it's a good idea to hire smart millennials who understand the platforms and entrust them to create and run the campaign.
Now that he has left Sony, Caines said he is spending time with family, as he is looking for his next opportunity. He is enjoying seeing all the movie campaigns as a consumer, and learning about new technologies from his tech savvy kids, saying "I am now a student again."
Caines was the keynote speaker at the awards, created by Hollywood in Pixels, a non-profit foundation dedicated to preserving the digital history of movie marketing campaigns, which often evaporate from web sites and servers.
"It's important to track the history of digital campaigns," said Bettina Sherick, founder of Hollywood in Pixels. Bettina was formerly Fox SVP, International Digital Strategic Marketing, where she ran more than 100 international campaigns to promote films including the Ice Age, X-Men, and Planet of the Apes franchises, the Simpsons Movie and more.
Additional Silver Pixels awards went to
– Gordon Paddison – The Lord of the Rings
– John Hegeman – The Blair Witch Project
The Hollywood in Pixels team encouraged digital marketers to visit hollywoodpixels.org to upload their campaigns to create an online record or database, which others can learn from.