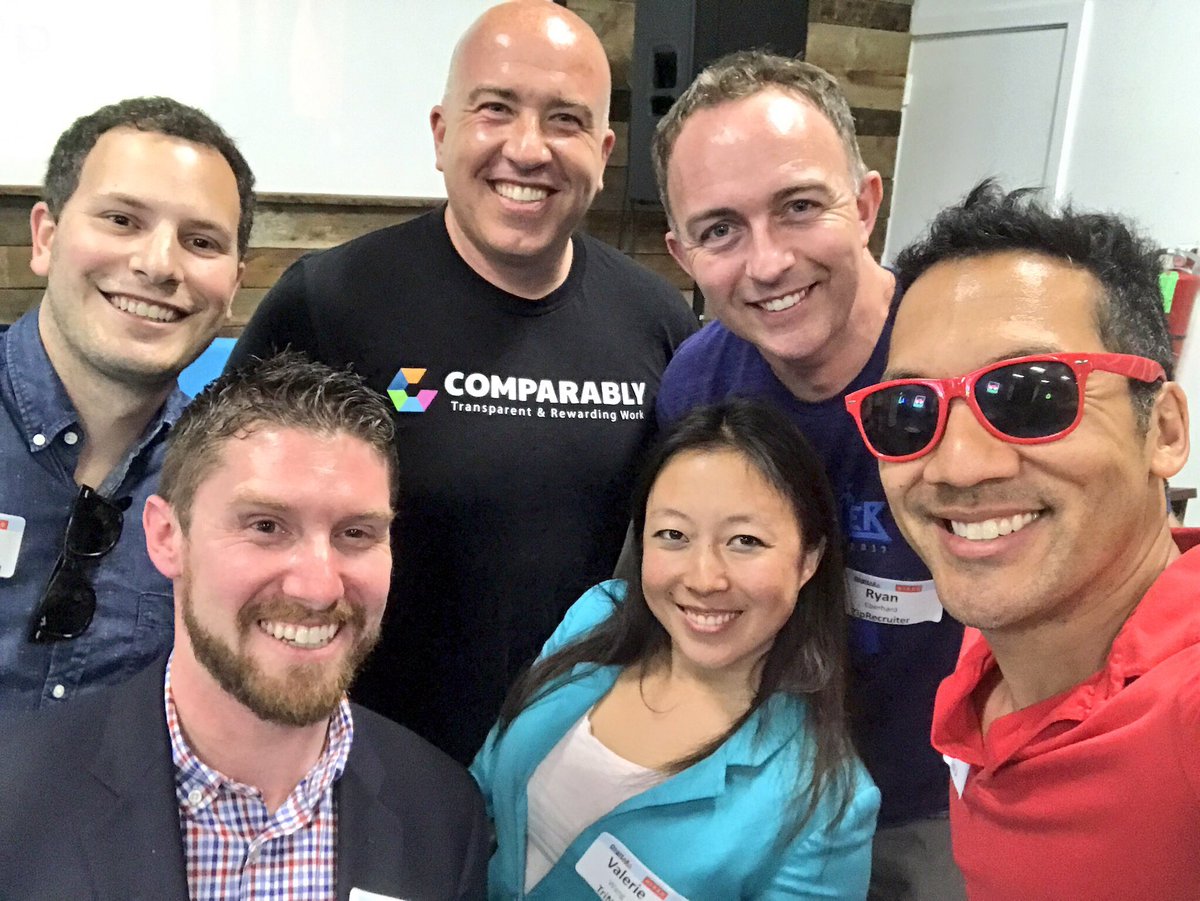 PLAYA VISTA, LA –  We hosted LA's first panel on HR Tech with speakers from Hired, ZipRecruiter, Comparably, Purple Squirrel and TriNet on how to create and develop tools, platforms, and apps for recurring and comparing salaries, and recruiting, as well as HR operations.
We also discussed how to get a job and find talent in Silicon Beach, with hands on advice from our speakers in this FB video.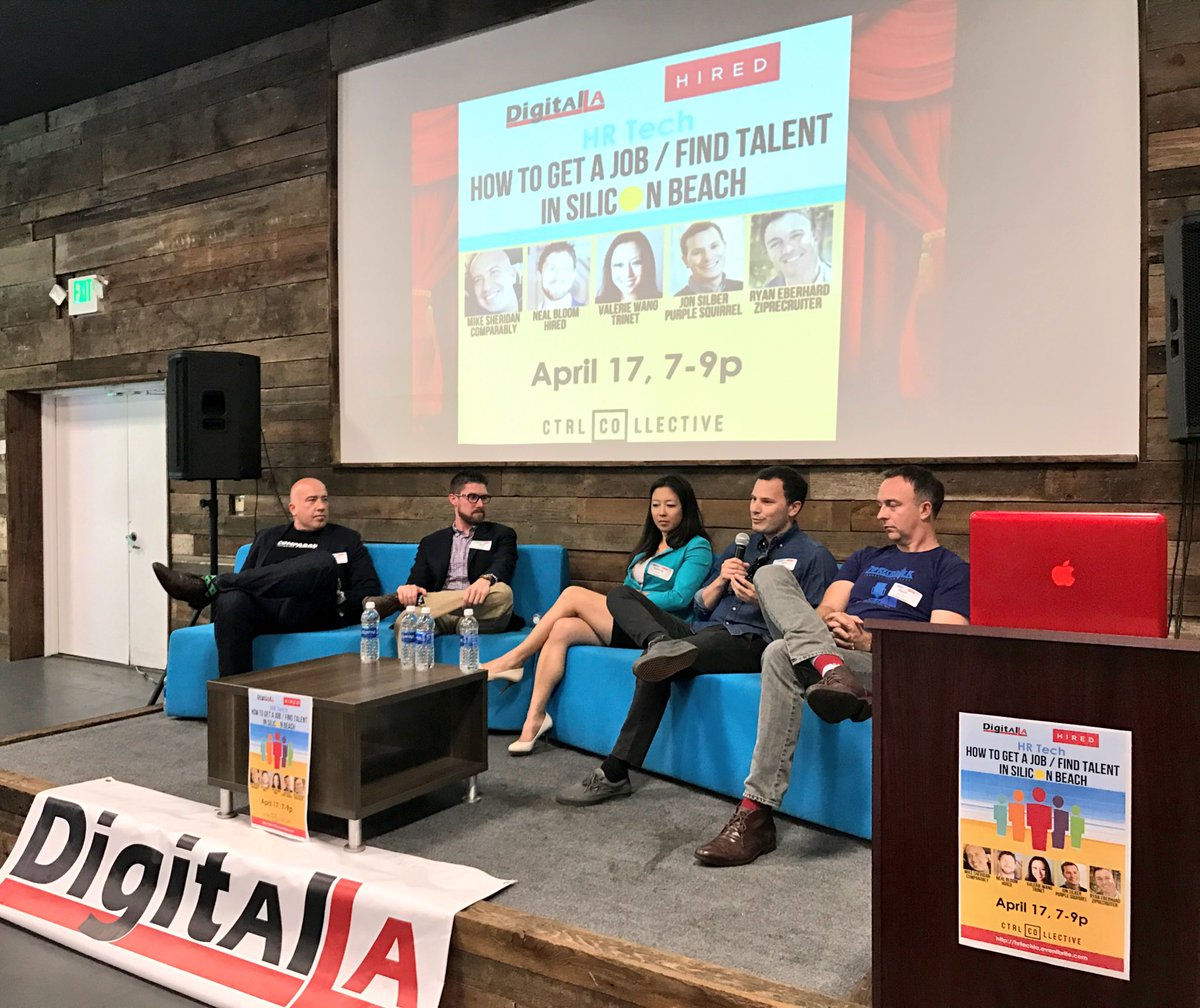 HIGHLIGHTS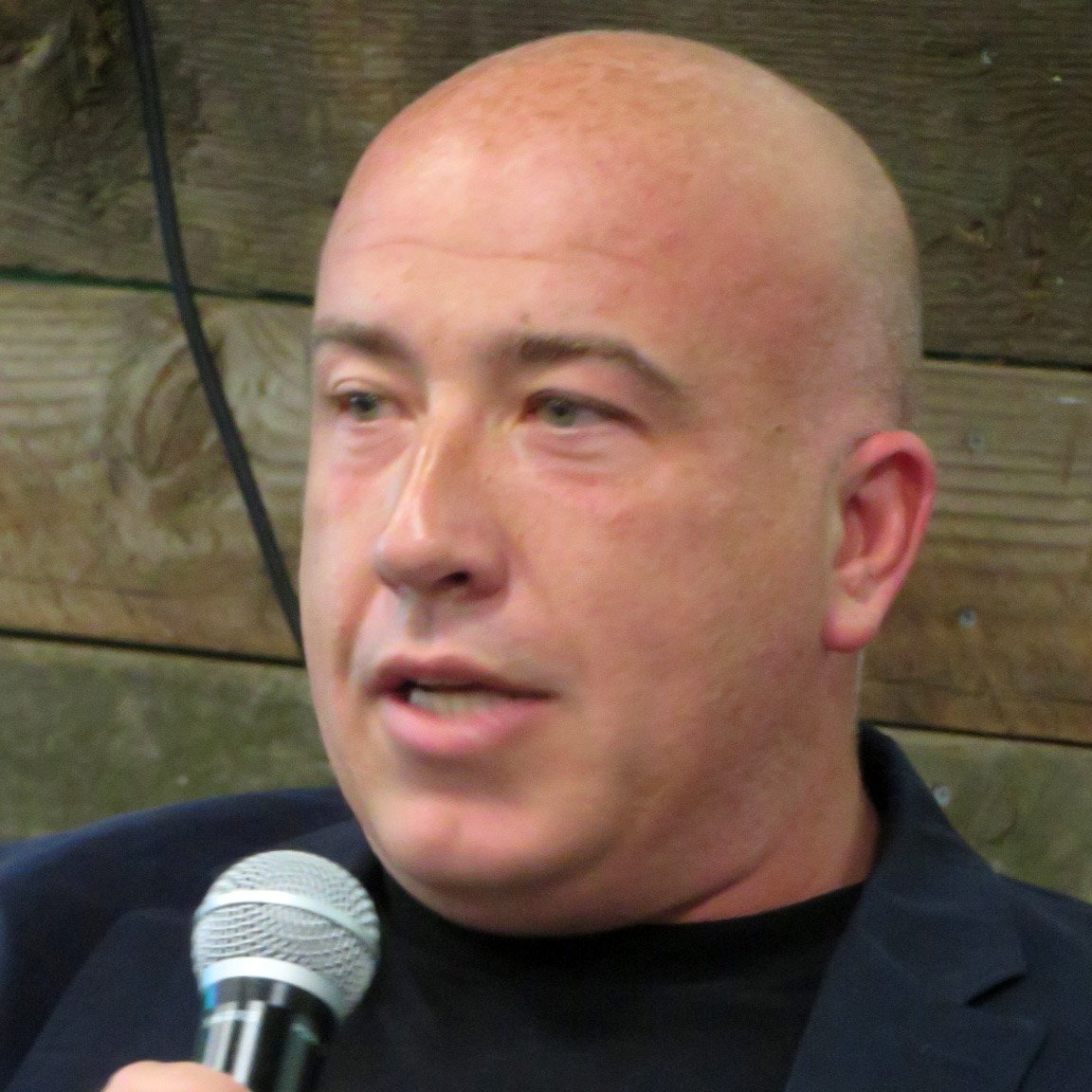 – HR startups are growing in LA. ZipRecruiter has grown quietly over the past few years. Jason Nazar and Mike Sheridan launched Comparably compensation comparison site last year.
Comparably lets job seekers go its site to figure out salary range estimates for various tech and other jobs, sortable by city, job title, and other categories. This can help job seekers determine if they should ask for a raise, or cost-of-living increase, etc.
To determine new features, the Comparably team goes on gut on what they wish they had in a salary comparison tool, Sheridan said.
Jason Nazar pitched Comparably at the Launch conference in San Francisco last year, with much accolades and press.
Jon Silber of Purple Squirrel said he recently moved his company from SF to LA because of all the activity here.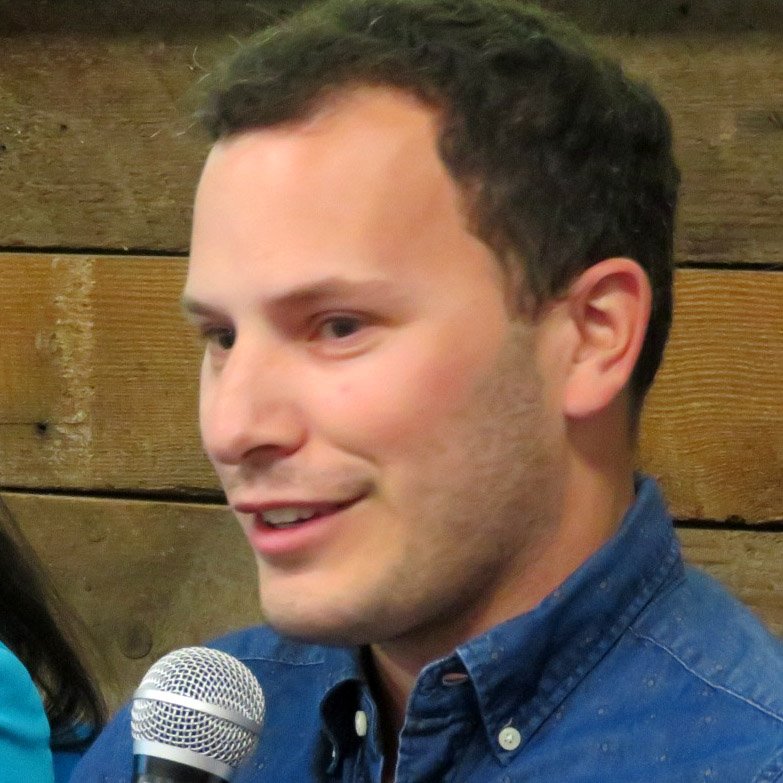 Job Hunting Tips from Jon Silber of Purple Squirrel:
– Good resume, LinkedIn. Describe what you do, and how you added value in measurable results.
– Use your network to meet people: both online and offline
– Apply on job boards: leave no stone unturned
– Show how u add value: In your interview, describe how you will add value to the company. What do you specifically want to do to help them, and why are you unique to help?
To help job seekers get an all-important connection with someone who works at he company, Jon created Purple Squirrel, which connects job seekers with its advocates at top tech companies like Google, Facebook, etc.  Job seekers can schedule a 5-10 minute phone interview advocates to ask questions about the company, get a resume review, interview prep tips, etc. Job seekers pay advocates about $20 for their time (or advocates can choose free or charity), and if the advocate thinks the candidate is a good fit, can forward the resume on to the company hiring manager directly, skipping HR.
Finding Talent Tips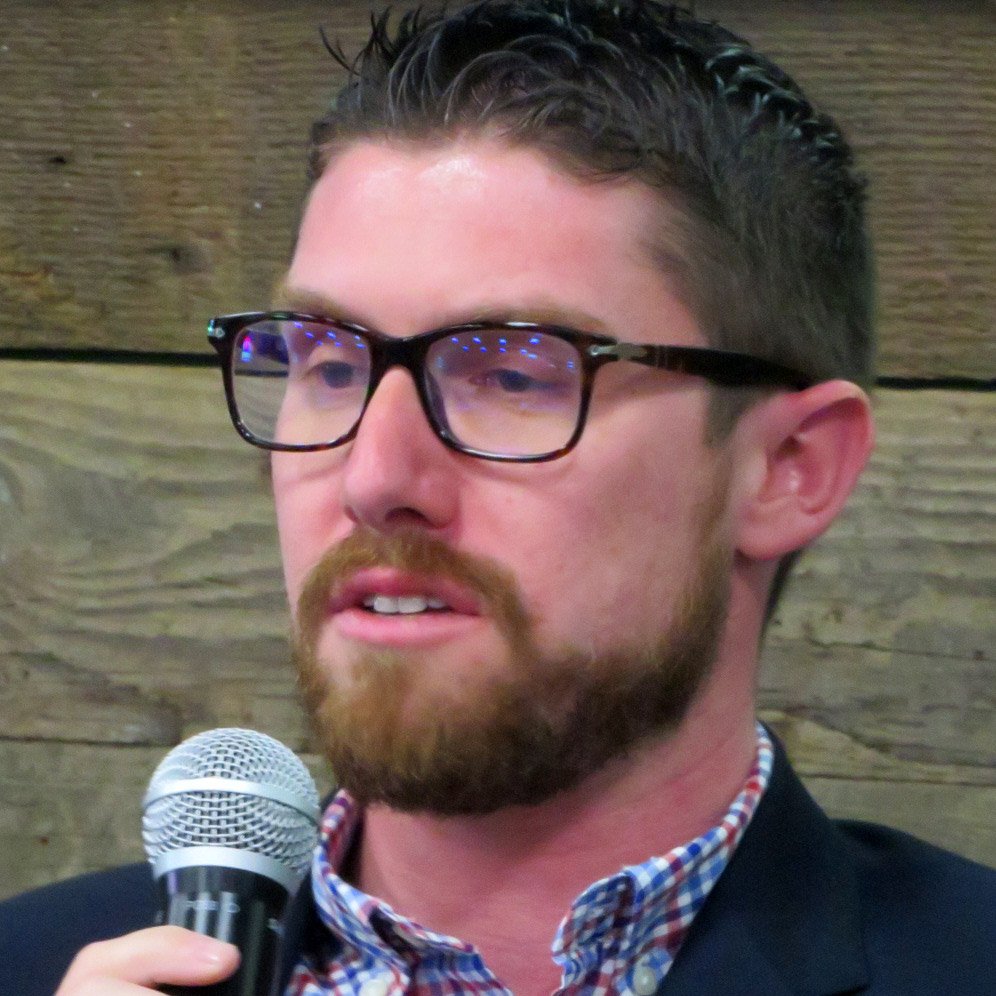 Hired has several tools for employers to find good people when they are actively looking, avoiding stale resumes that are just floating out online, said Neal Bloom of Hired.
Employers in Silicon Beach and startups shouldn't worry too much about competing with big companies like Google or Yahoo in the Bay Area or in LA.
A different type of employee will want to work at large companies.
Startups require employees who want to do new things, wear several hats, make frequent changes.
Employers also need to "sell the dream" of working at startup, said Jon Silber.
Don't put "ninja" or "rockstar" in your resume, as they have been shown to deter women from applying.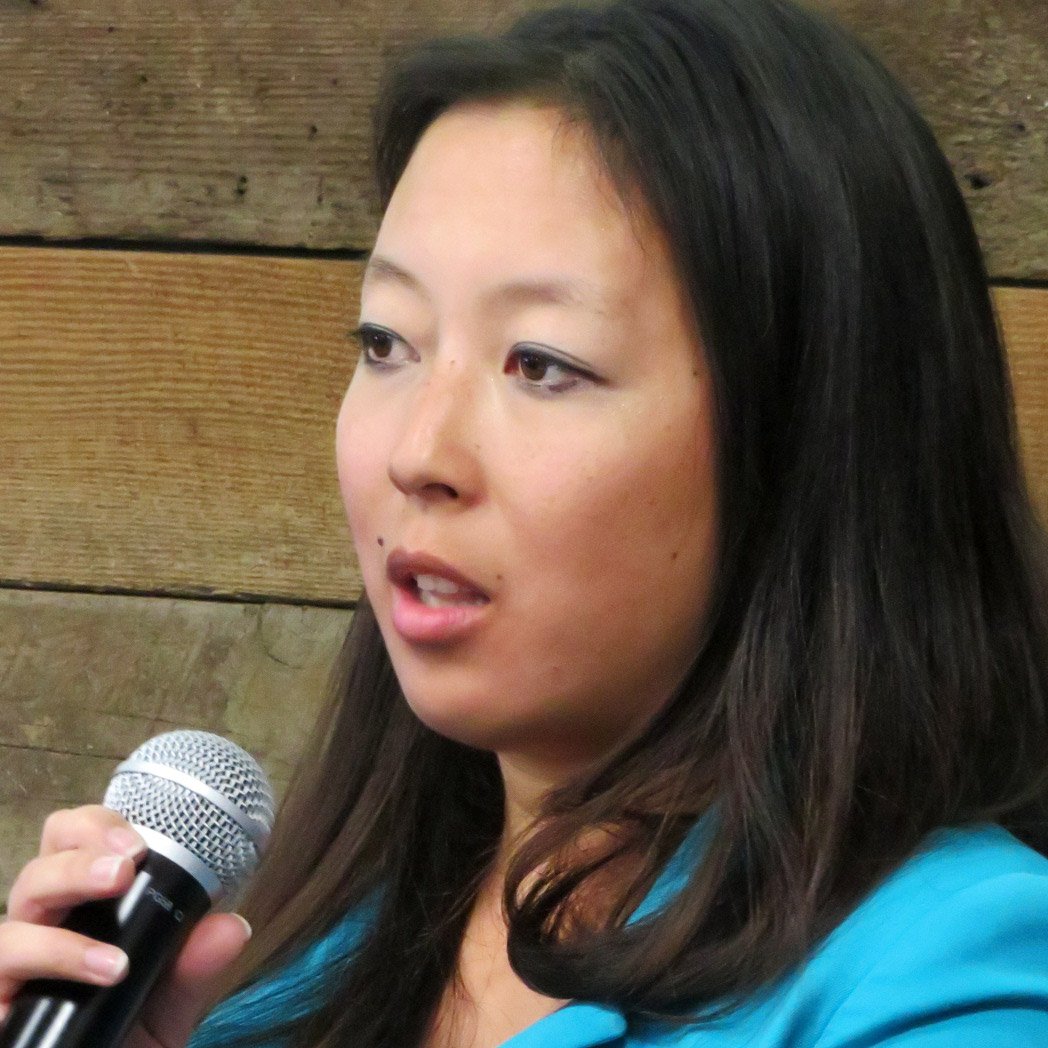 HR Operations
TriNet helps startups manage their payroll and other HR functions with its web tools and app, so they can focus on building their business.
TriNet has actually invested in / acquired two startups that relate to HR operations functions, said Valerie Wang of TriNet.
Startups should make sure that their HR and payroll are in order, to avoid legal issues later on.
THANKS
Thanks to Hired for sponsoring, and CTRL Collective for hosting. Thanks to Pop Chips and RedBull for providing food and beverages.
Thanks speakers: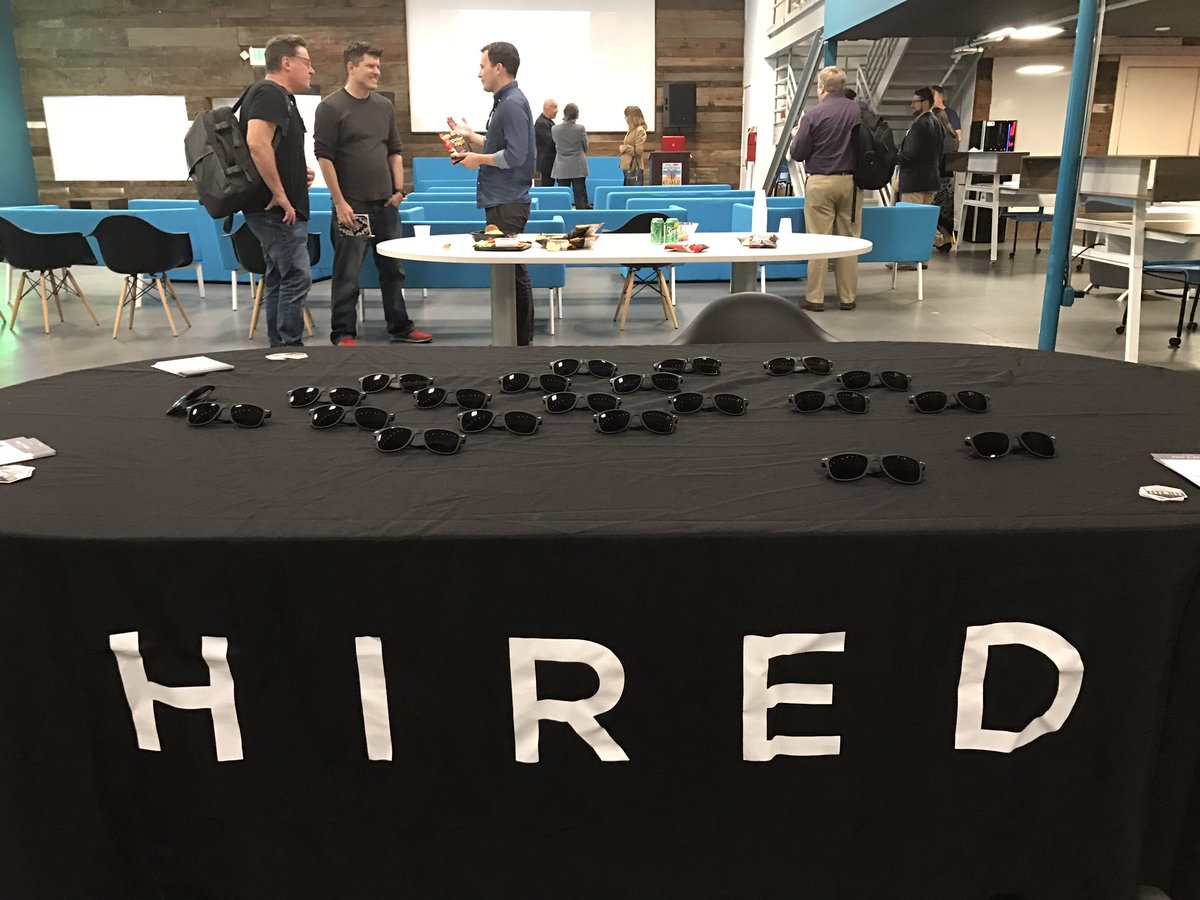 – Neal Bloom, Hired, Southern California Lead. Hired is a software company that connects the right talent with the right opportunity. Its curated marketplace allows candidates and clients to discover their perfect match more effectively and efficiently. Currently focused on developers, designers, product managers and data scientists in 15 cities around the world— and expanding quickly (and hiring!). Hired is backed by VCs Lumia, SVB, Crosslink, Sierra, Sherpa and Softtech. @Hired_HQ
– Mike Sheridan, Comparably, COO and Co-Founder. Mike and Jason Nazar founded Comparably to provide compensation data for both job seekers and employers. Job seekers use Comparably to search salary ranges, sortable by job title, industry, and ZIP code. Consumers can also discuss job related questions and share advice on the discussiong boards. Employers use Comparably to recruit talent, compare company culture to competitors, and access salary data for different industries and departments. @comparably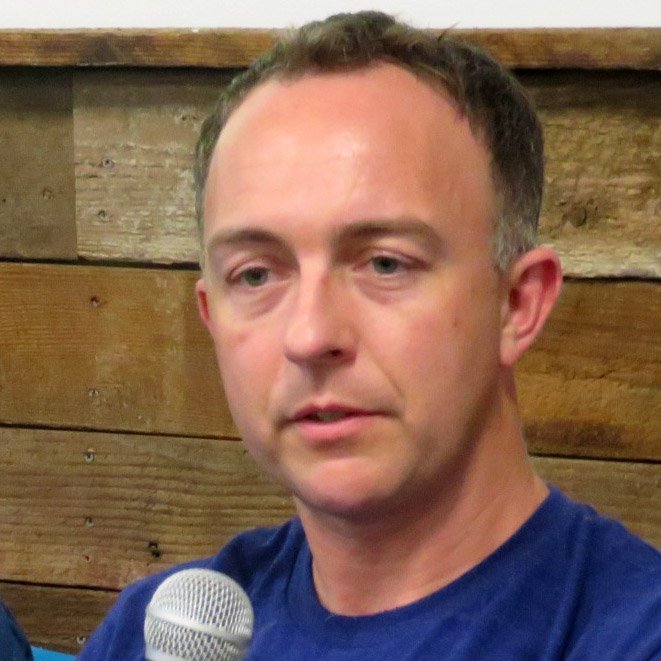 – ZipRecruiter, Ryan Eberhard, VP Product. ZipRecruiter connects job seekers with employers via its more than 9 million job postings. Job seekers can apply with a few clicks and get tracking updates on the status of their applications. ZipRecruiter is based in Santa Monica @eberhard @ziprecruiter
– Jon Silber, Purple Squirrel, CEO and Co-Founder. Job seekers use Purple Squirrel to find and contact Advocates who work at companies they are interested in. Advocates can answer questions about the job, and if there's a fit, refer to hiring manager for available jobs. Advocates can also give resume and interview advice. Recently launched. @PurpleSqCA
– Valerie Wang, TriNet, Regional Sales Consultant. Valerie works with tech startups, VC and angel investment firms, and other strategic service providers focusing in Silicon Beach. TriNet offers HR solutions for startups to mid-sized companies by administrating all HR, Payroll and Benefit responsibilities through a shared liability model. Trinet manages risk mitigation and compliance, and uses proprietary technology to automate HR administration. Trinet also helps startups offer Fortune 500 level benefits. @valeriecwang @trinet