Get your legal right for your ICO, and develop a marketing and PR plan, said former SEC attorneys, MSK law firm partners, and growth and marketing experts at our Digital LA – ICO Summit at CTRL Collective Playa Vista.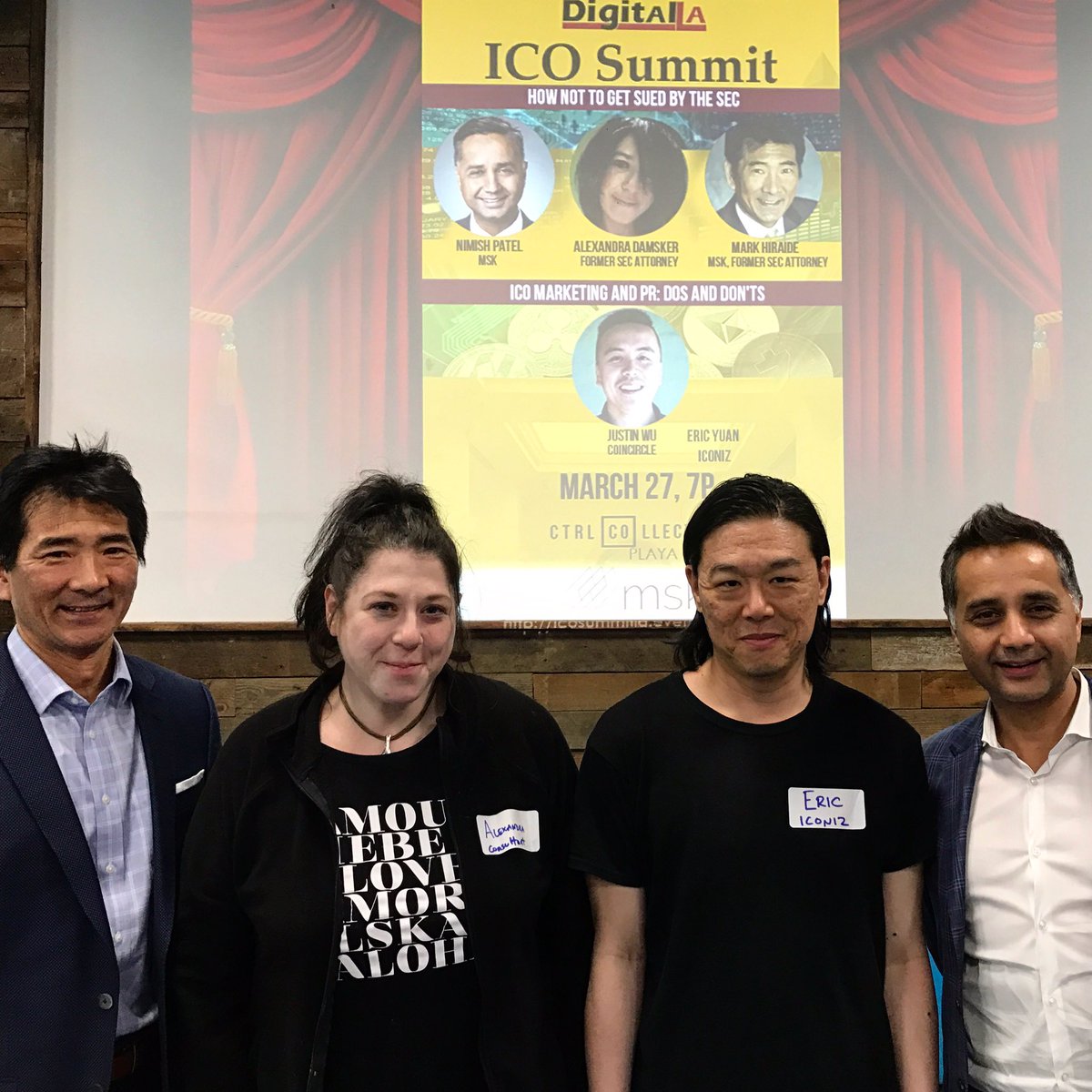 Experts discussed ICO best practices for legal and marketing and PR on two panels.
Information in this article is for informational purposes, and is not construed as advice as every company and ICO situation is different. Please consult your attorney.
ICO: How Not To Get Sued by the SEC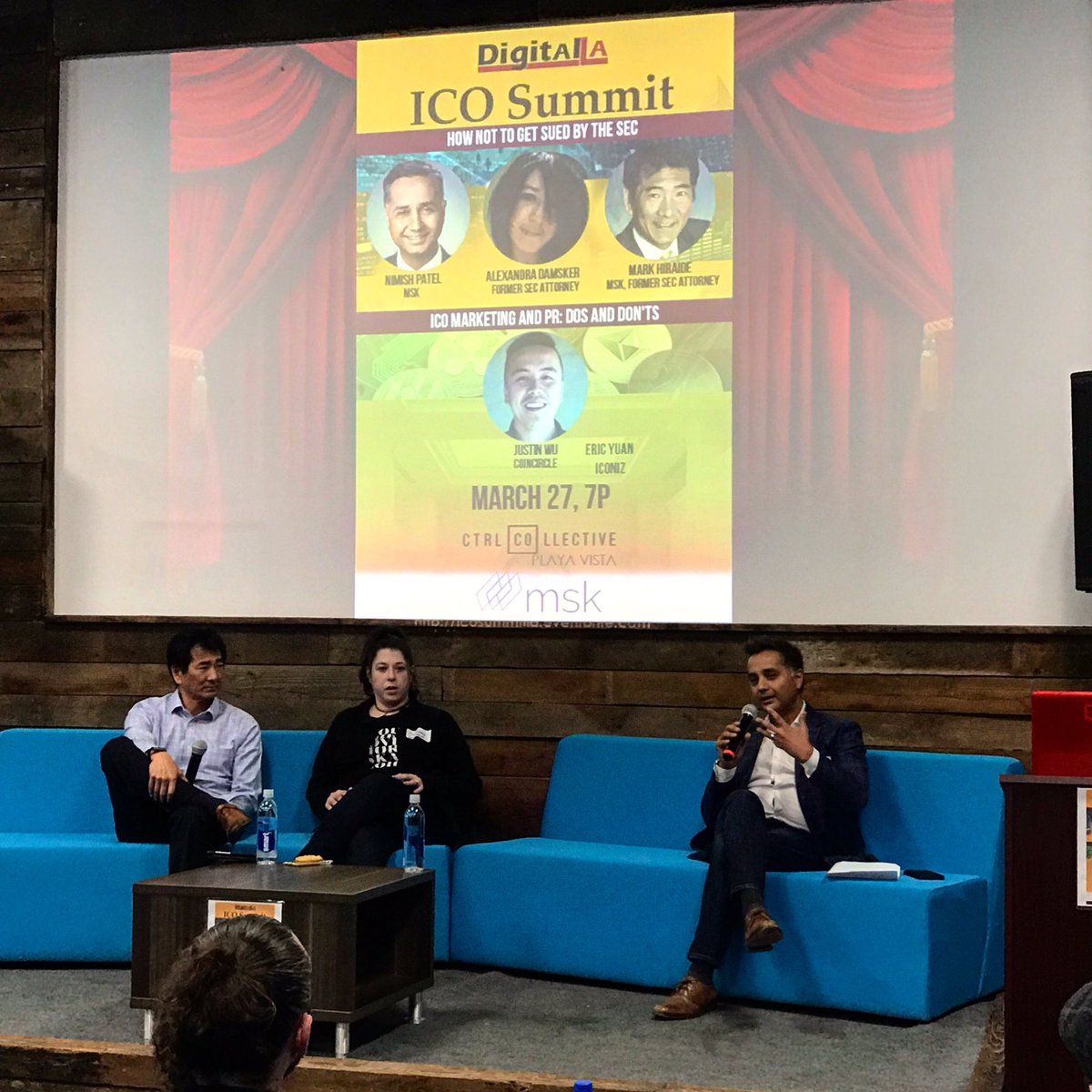 It's important to ensure your ICO meets current legal guidelines, said Nimish Patel, Vice Chairman and Partner at MSK (which offers legal counsel and services for SEC compliance pertaining to ICOs). While legislation seems to be always changing with new rulings emerging constantly, your legal team can provide guidance on the latest regulations to guide you through your ICO.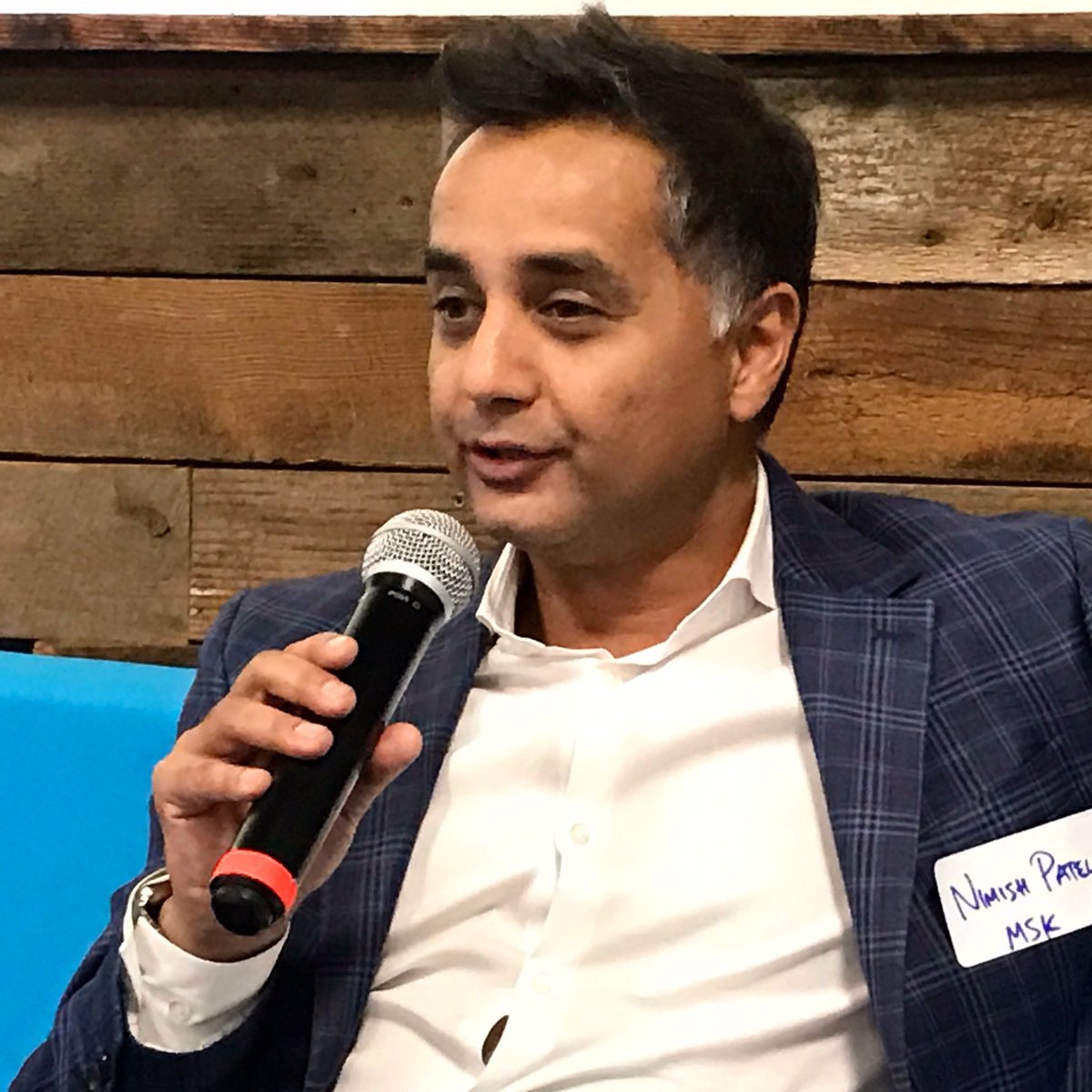 The SEC is trying to protect people from fraud, so don't look at rules and regulations like they are trying to roadblock you from pursuing your ICO, said Alexandra Damsker, consultant and former SEC attorney.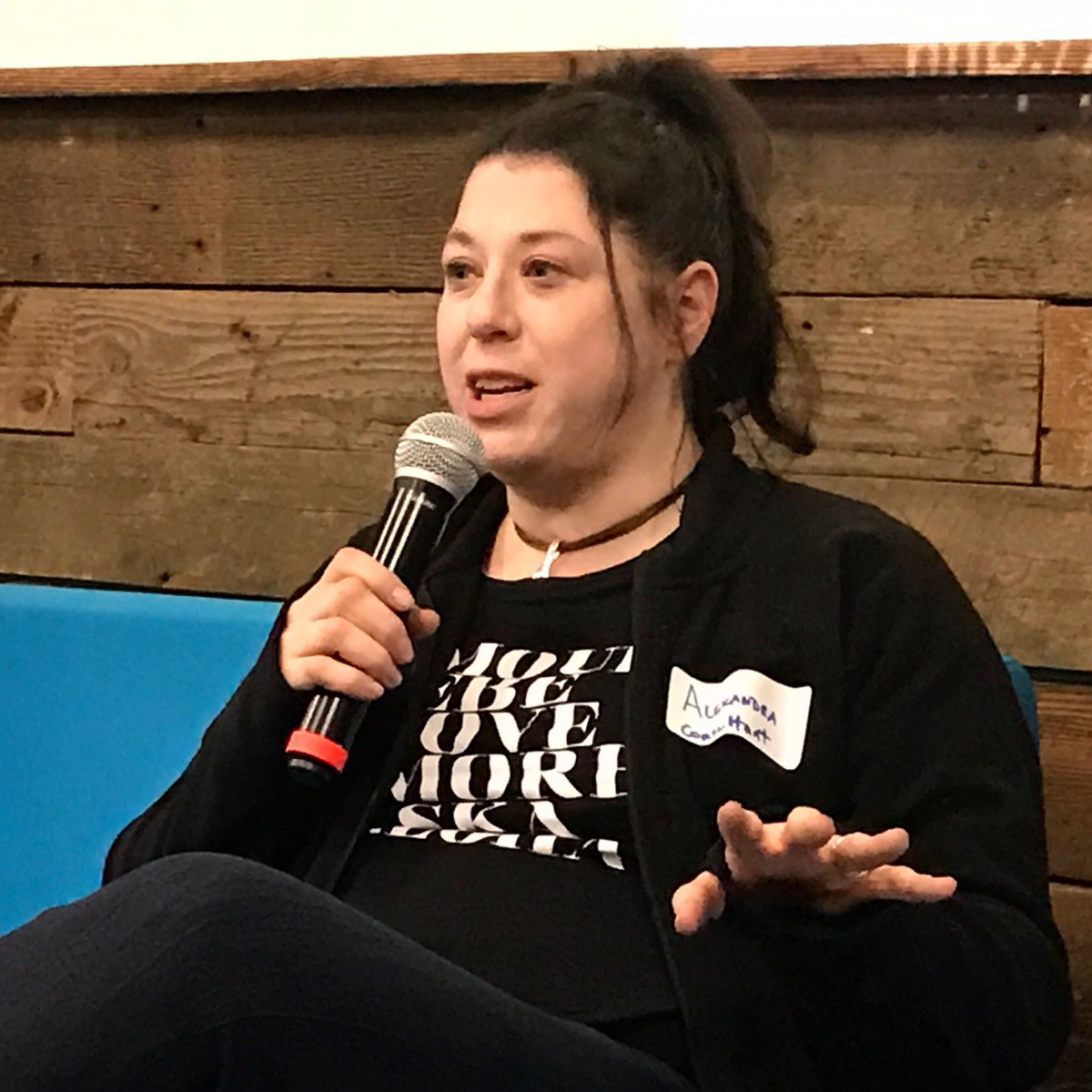 She added that It's safer to assume your ICO token is a security. Unless it's a utility that's only useful within one environment and is not transferable outside of it, like virtual goods in a MMOG game.
Mark Hiraide, a partner at MSK and former SEC attorney, also shared his insights.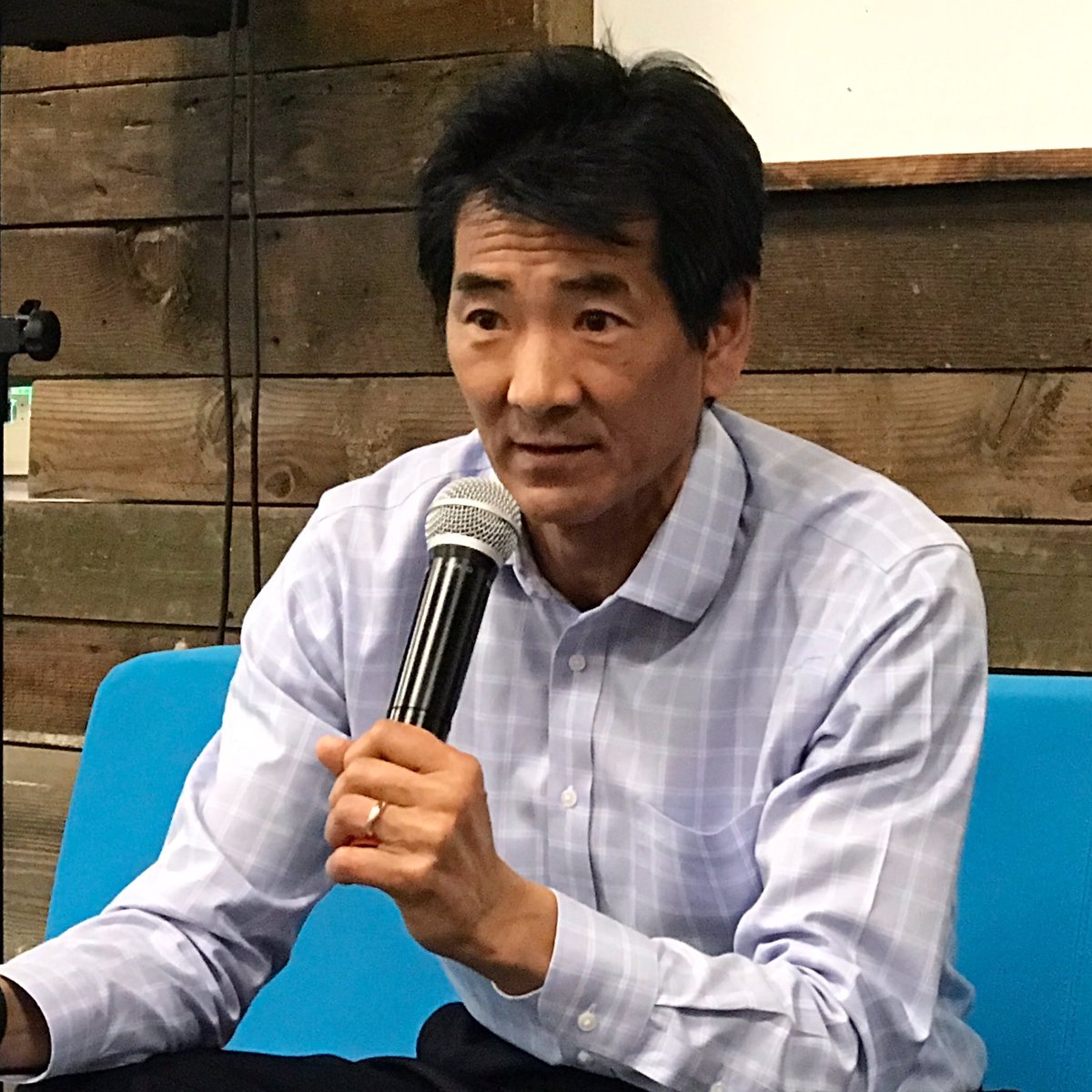 Watch Facebook live video with ICO best practices commentary by our speakers.
Marketing and PR: Dos and Don'ts
When marketing your ICO, think of what your story (not just BUY NOW) and then create a strategic comprehensive marketing plan online via your web site, social media, crypto influencers, and offline via your road show, conferences an other events, speakers said.
Online, use multiple channels because crypto audiences live in multiple places online. Focus on your Twitter, and Telegram first, then also use Reddit, YouTube, Steam, Facebook groups, and a Medium story, said Justin Wu, head of growth at CoinCircle, and international ICO growth speaker who goes by @hackapreneur on Twitter, Instagram and Snapchat.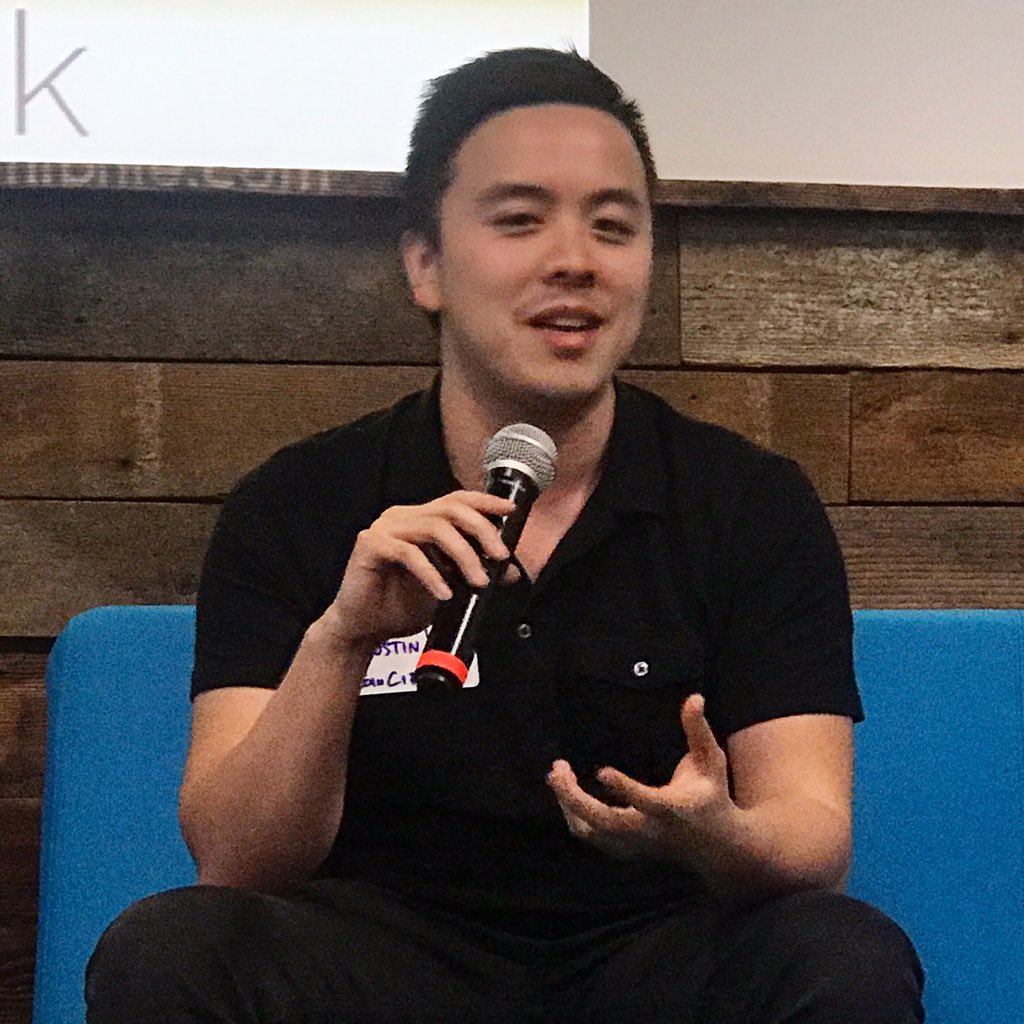 Your web site should be simple, easy to understand, and include your white papers, your team bios and experience, and an email sign up form. Your email newsletter should help tell your story of why your ICO exists, build your community, and let them know of key dates or news.
On your social media, post links to your white paper, and key dates. Do NOT use paid social media ads, as most platforms Facebook, and Twitter, etc. have recently banned them or do not allow them.
ICOs have also reached out to crypto influencers to help promote. Crypto influencers are NOT YouTube influencers like Logan Paul, etc. Crypto influencers refers to crypto traders, ballers, or news / editorial services.  Crypto influencers have been compensated via cash, coin, or a combination of both.
Some ICOs also create bounty programs, where ICO supporters have received points for posting an article, sharing a blog post, etc. which can later be converted to cryptocurrency.
Avoid pricey ICO promotional services they reach small audiences. ICO Alert, ICO Stats, Coin Market Cal, and ICO Drops seem to offer good value.
Internationally, WeChat is used to reach Chinese and other international markets, said Eric Yuan of Iconiz, an international blockchain accelerator that specializes in China.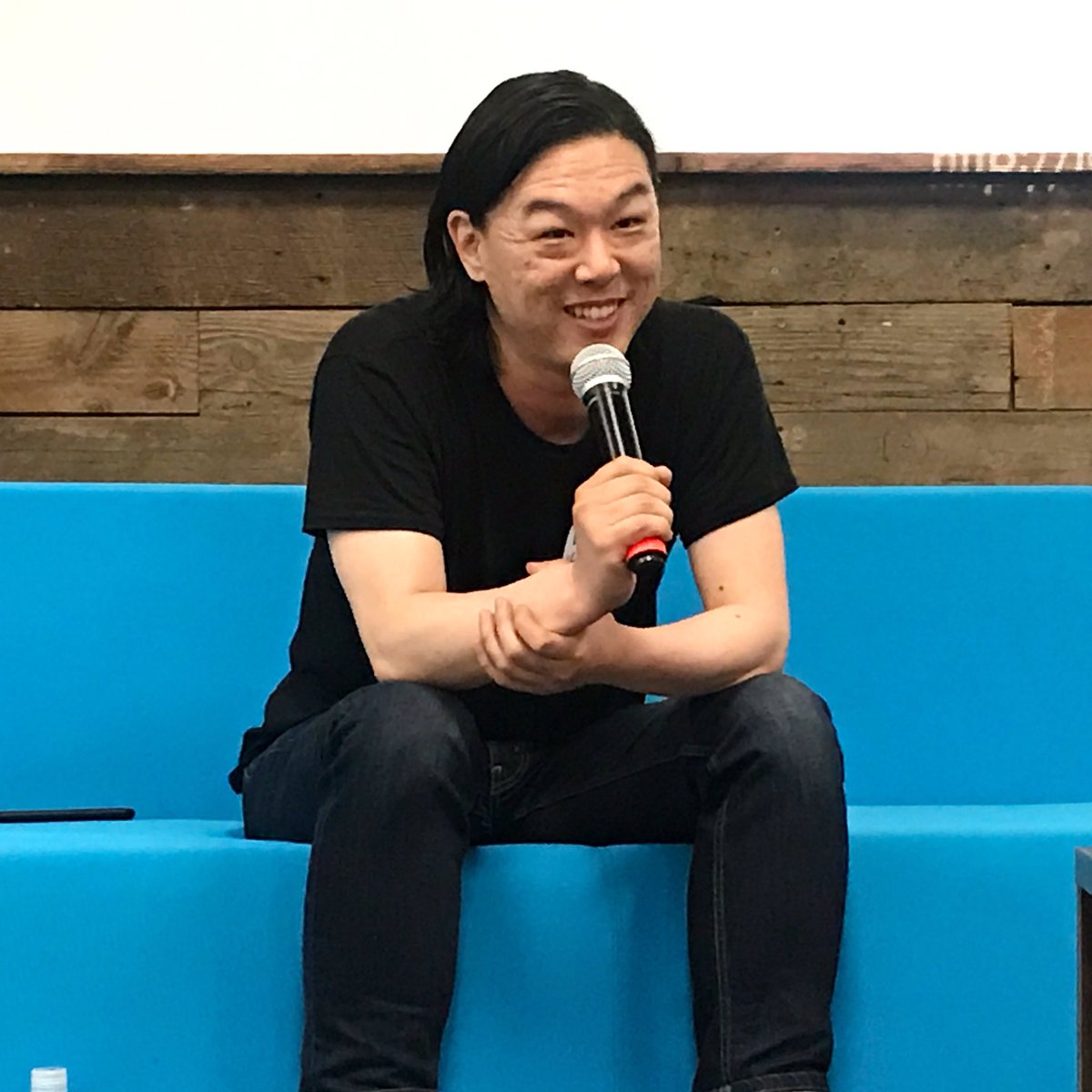 Eric also said that Iconiz recently created a conference in Boston to promote three of its portfolio companies. He recommended programming good speakers and timely topics to attract audiences.
Watch Facebook live video with Justin and Eric giving best practices for ICO Marketing and PR.
Thanks to MSK law firm for presenting the summit.
The ICO Summit is the third in our monthly series of cryptocurrency topics, following our Cryptocurrency Beyond Bitcoin summit in January, an our Blockchain for Entertainment Summit in February. Our next in the series will be Cryptocurrency and Cannabis in April.
Information in this article is for informational purposes, and is not construed as advice as every company and ICO situation is different. Please consult your attorney.
Thanks to CTRL Collective for hosting.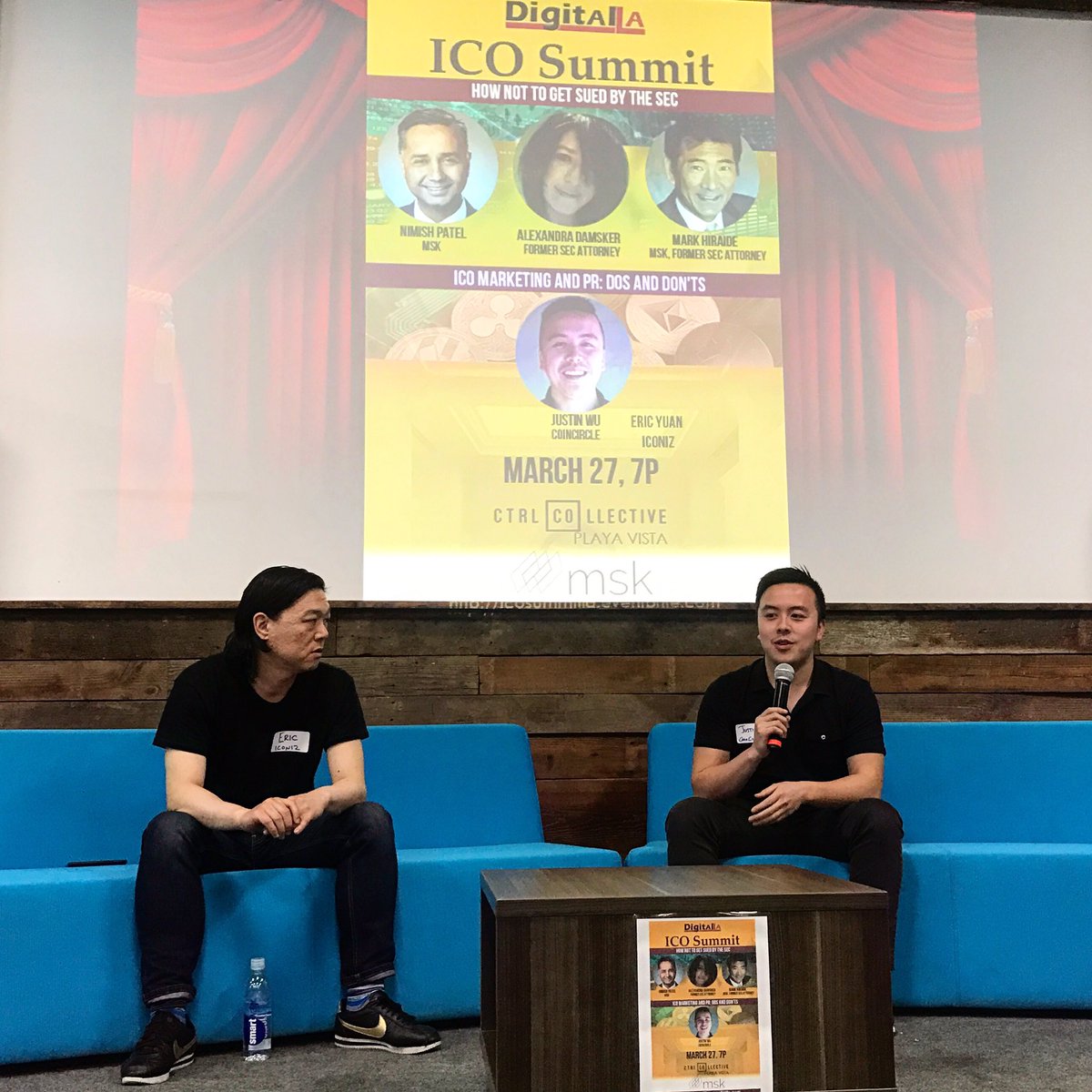 Thanks to our speakers: 
– Nimish Patel, Partner at MSK (Moderator), Corporate & Securities Attorney and Investor. Nimish advises emerging growth companies on various forms of financings including, crowdfunding, Regulation A+, ICOs and IPOs. Nimish is also a Partner at MSK Ventures that invests in early stage disruptive technologies including blockchain, new media, and biotech.
– Alexandra Damsker, Consultant and Former SEC Attorney. Blockchain and cryptocurreny advisor.
– Mark Hiraide, Partner at MSK, Securities Attorney, and Former SEC Attorney. Mark advises blockchain startups and market participants about compliance with federal and state securities laws. He defends companies and their directors and officers in SEC investigations, SEC litigation and in civil lawsuits.
– Justin Wu, CoinCircle, Head of Growth. CoinCircle tokenizes Established Companies, moving industry-leading products onto the blockchain and did the token launch of UnikoinGold, Mark Cuban backed esports betting token which has raised $34m to date. Justin handles all growth & PR for token launches as well as products created internally by CoinCircle. He has collaborated with Wall Street Journal, CES, Intel, NASDAQ and more. He founded Growth.ly which consults with companies on their growth marketing, resulting in total $3M in crowdfunding, 2M app downloads, $100K MRR / $1 ARR for SaaS. He co-founded Sidevision, a Warner Bros. MediaCamp accelerator alum.
– Eric Yuan, ICONIZ, blockchain accelerator specializing in China
THANKS TO OUR EVENT SPONSOR: Mitchell Silberberg & Knupp LLP (MSK)


Since 1908, Mitchell Silberberg & Knupp LLP (MSK) has proven its ability to understand the complex, demystify the mysterious, and define the unknown. With more than 130 lawyers and offices in Los Angeles, New York, and Washington, D.C., MSK is often distinguished as a "go-to" firm by industry and legal insiders, and has extensive experience in a variety of practice areas, including Entertainment & IP Litigation, International Disputes, Labor & Employment, Motion Picture, Television & Music Transactions, Immigration, Corporate Securities, Regulatory, Tax, Trusts & Estates, Real Estate and International Trade. Relentlessly innovative, our lawyers have developed groundbreaking legislation, established influential precedents, and shaped the legal landscape.
TAGS
Things To Do In Los Angeles, CA