CULVER CITY – Virtual Reality, multiplayer, and multiperspective games were popular at the annual IndieCade indie games conference in Culver City.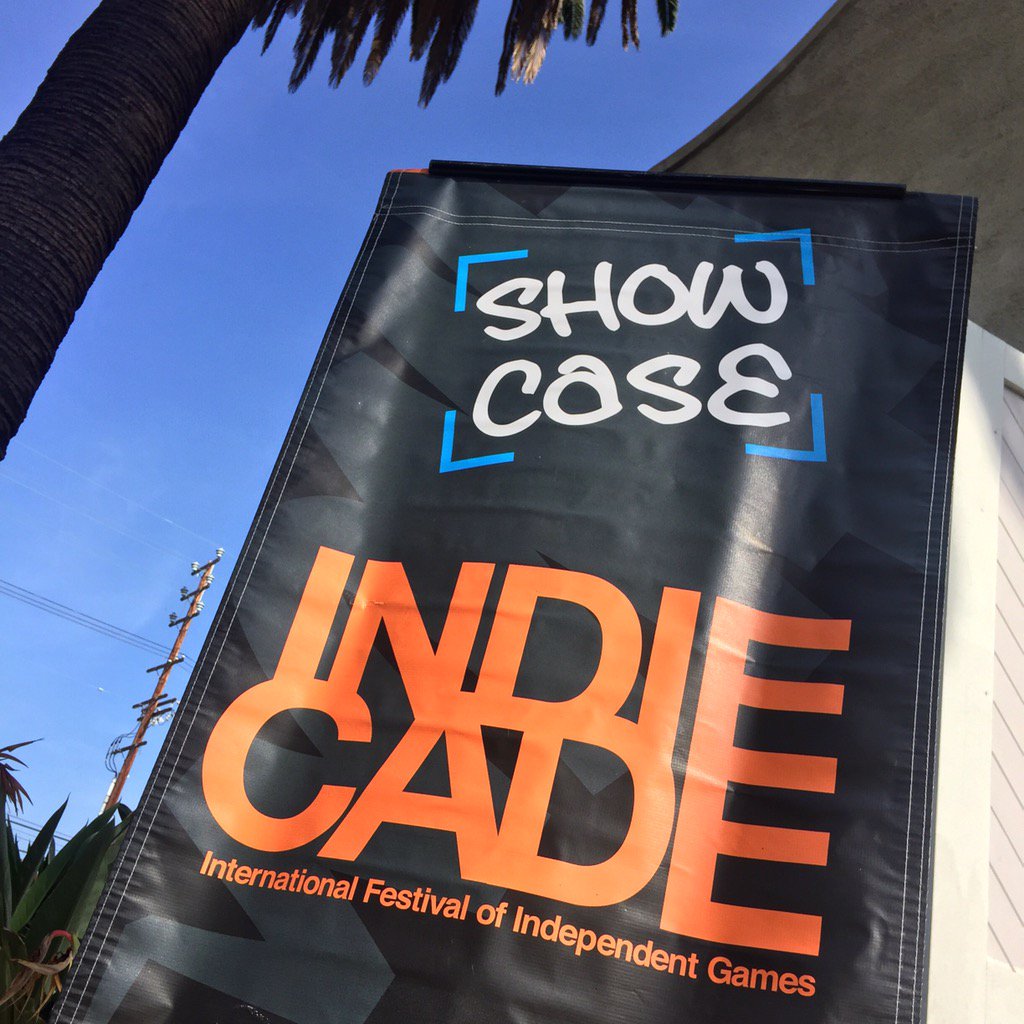 Virtual Reality companies demoed in the VR Expo booth, and there were several VR demos at other booths as well.
Our friends from ElemenTerra demoed their nature spirit rock-shaping plant game.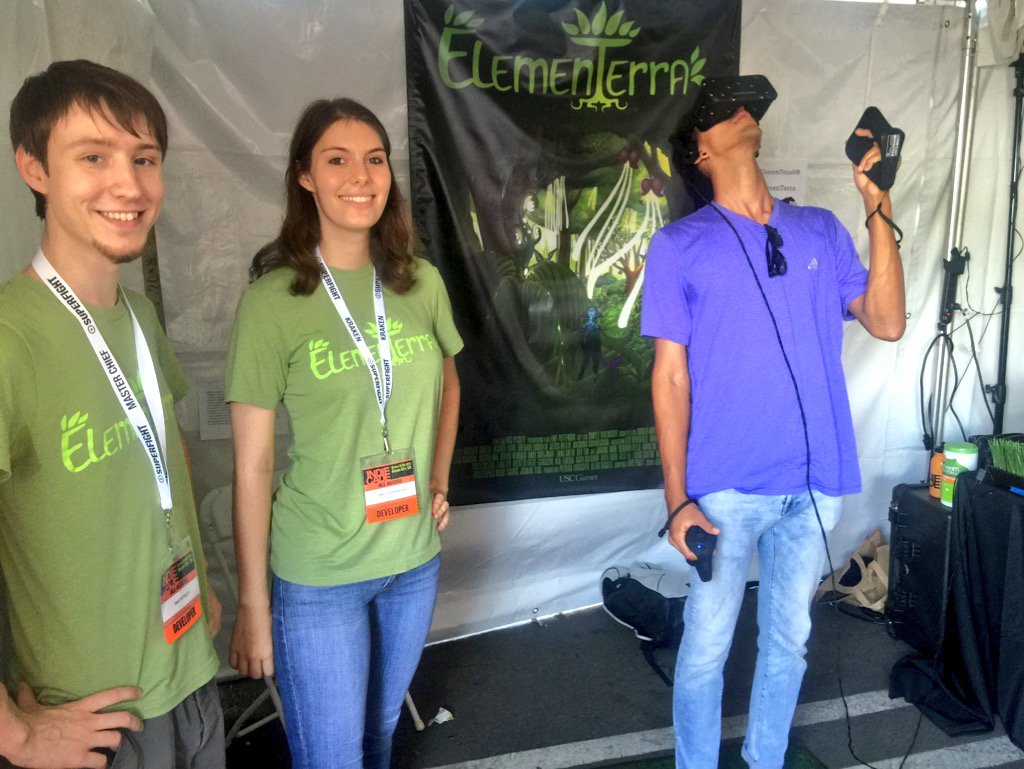 ViRzoom demoed a VR bicycle, which lets you virtually ride a motorcycle or horse as you pedal faster to go faster, with a fan to make you feel wind effects.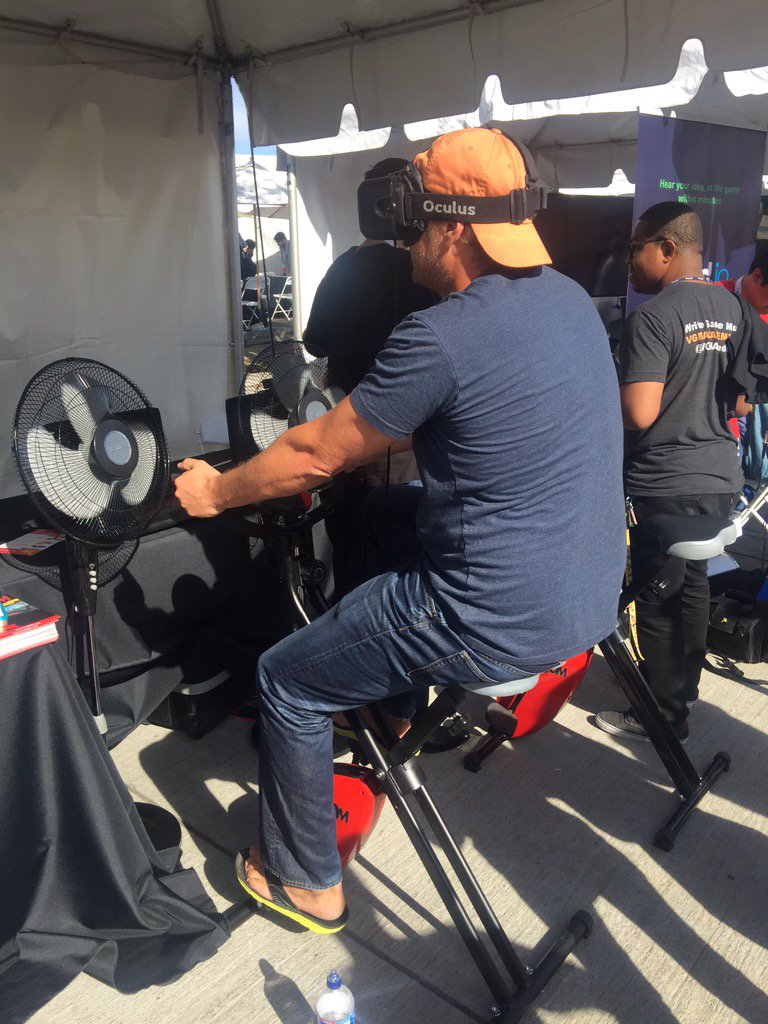 Intel promoted #GamingForEveryone at its tent, which included talks and several demo tables by Gaymerz and other LGBT game related groups. Talks focused on making sure game creators are diverse, and game subject and content represents multiple perspectives.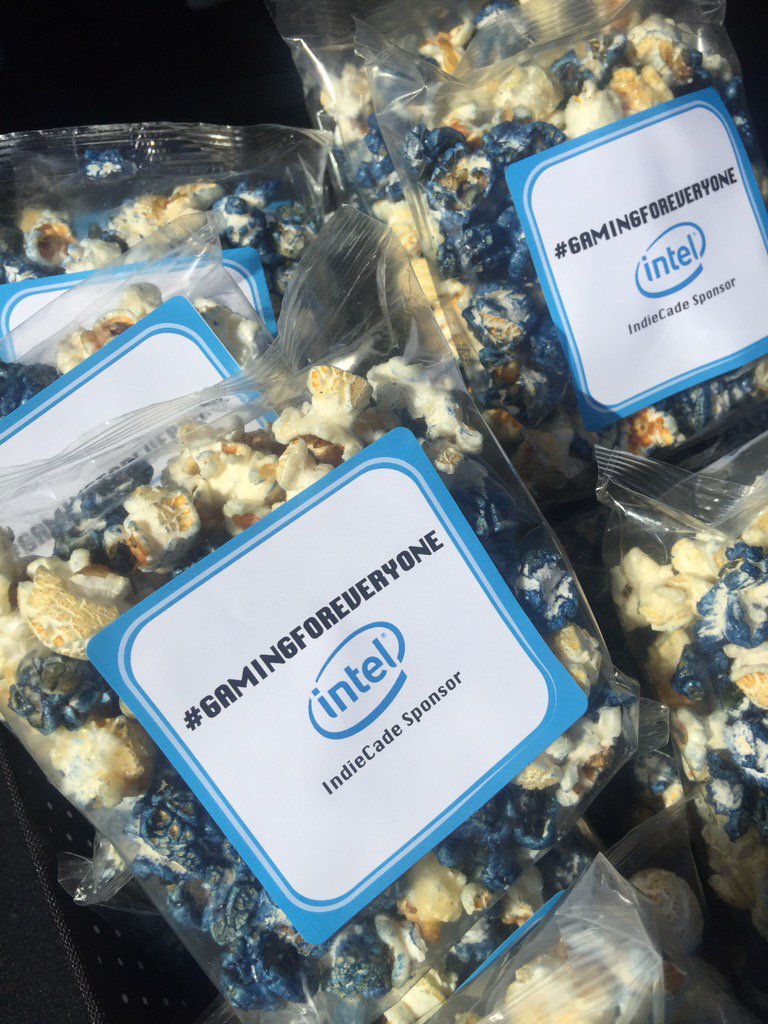 We even won a Dell Venue 8 for tweeting a pic of some of the Intel swag popcorn with #GamingForEveryone.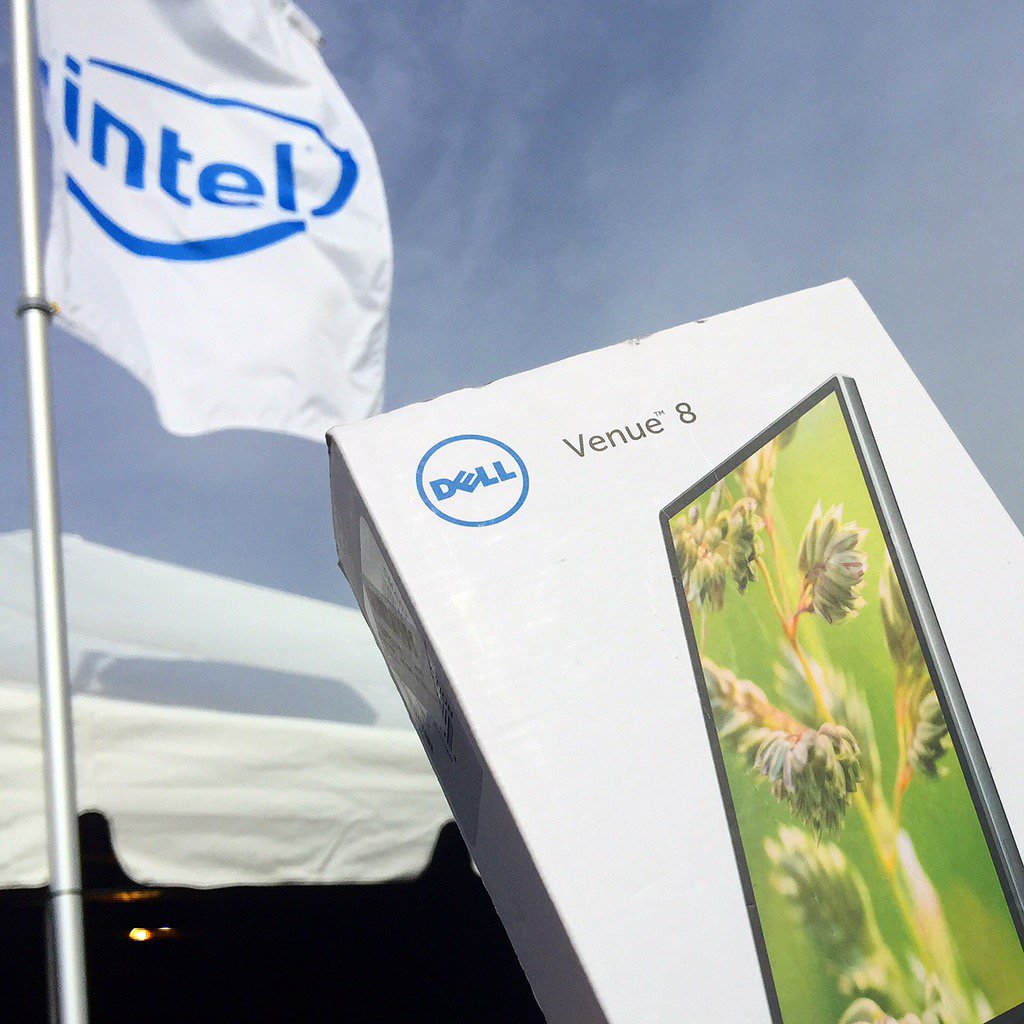 Panels at the Ivy Substation include a Video Game fashion panel, in which game designers and fashionistas discussed trends in video game character clothing. Panelists liked big boots, cool jackets, and cool but unnecessary belts. They said that Drake's jeans and brown jacket could use some sprucing up.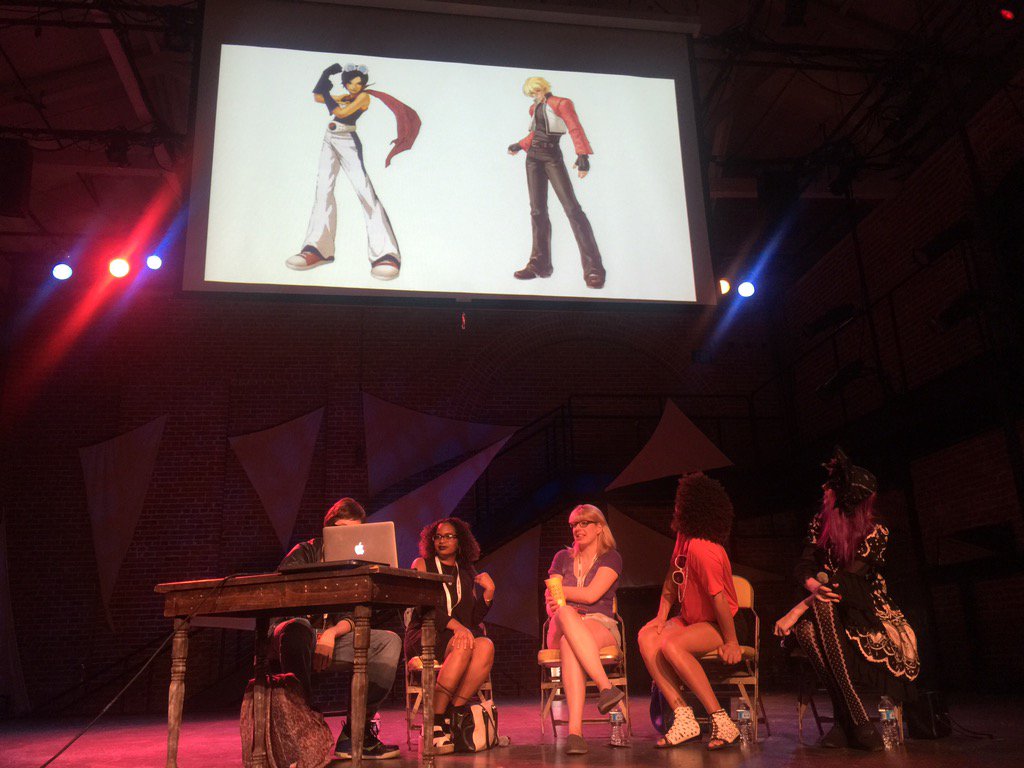 Night Games on Saturday night featured several game demos at Media Park. Up to 30 people used cell phones to play the ESC Game Theater game on a big screen.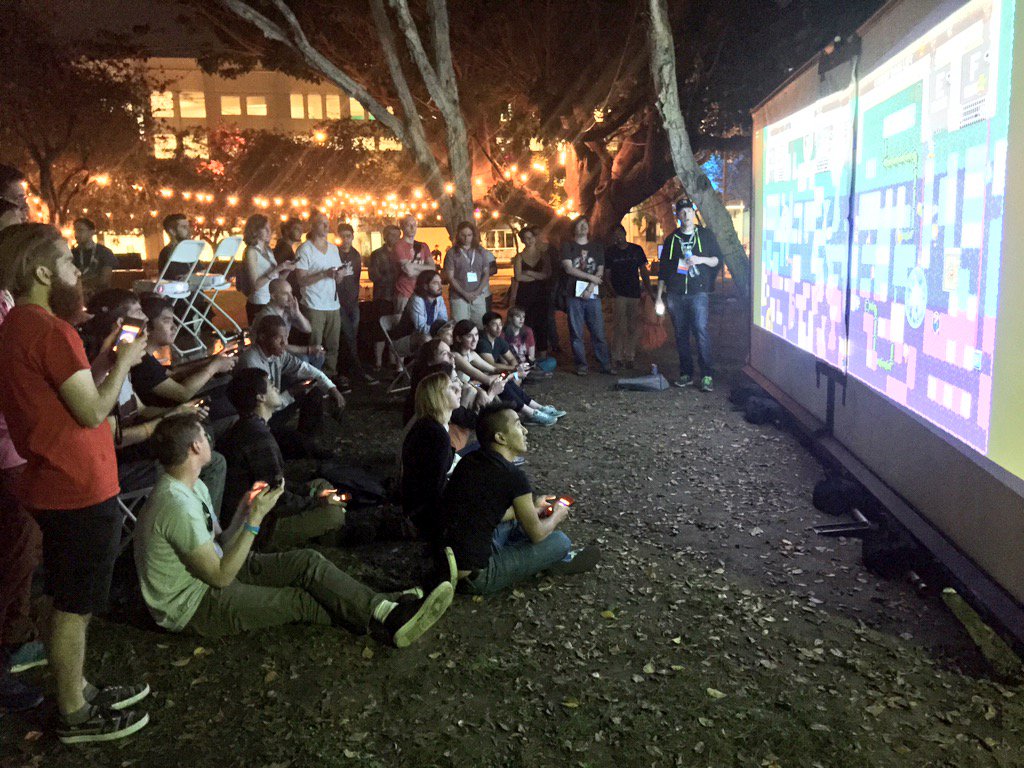 Congrats winners of IndieCade awards.
Trailblazer Award: Brenda Laurel
Impact Award: Consentacle
Story / World Design Award: Donut County
Technology Award: Fabulous Beasts
Grand Jury Award: Her Story
Game Design Award: Line Wobbler
Visual Design Award: Memory of a Broken Dimension
Audio Design Award: Memory of a Broken Dimension
Interaction Award: Tribal & Error
Media Choice Award: Codex Bash
Developers Choice Award: Rose MacBeth
Audience Choice Award: Badblood
Jury Special Recognition Award: Red & Pleasant Land
For more awards and games, visit the IndieCade site athttps://t.co/nl98cIgywu