The Ink Hole puppet pop-up bar opened in Hollywood with cabaret lounge, card table, video table, peep show to help you realize your puppet fantasies.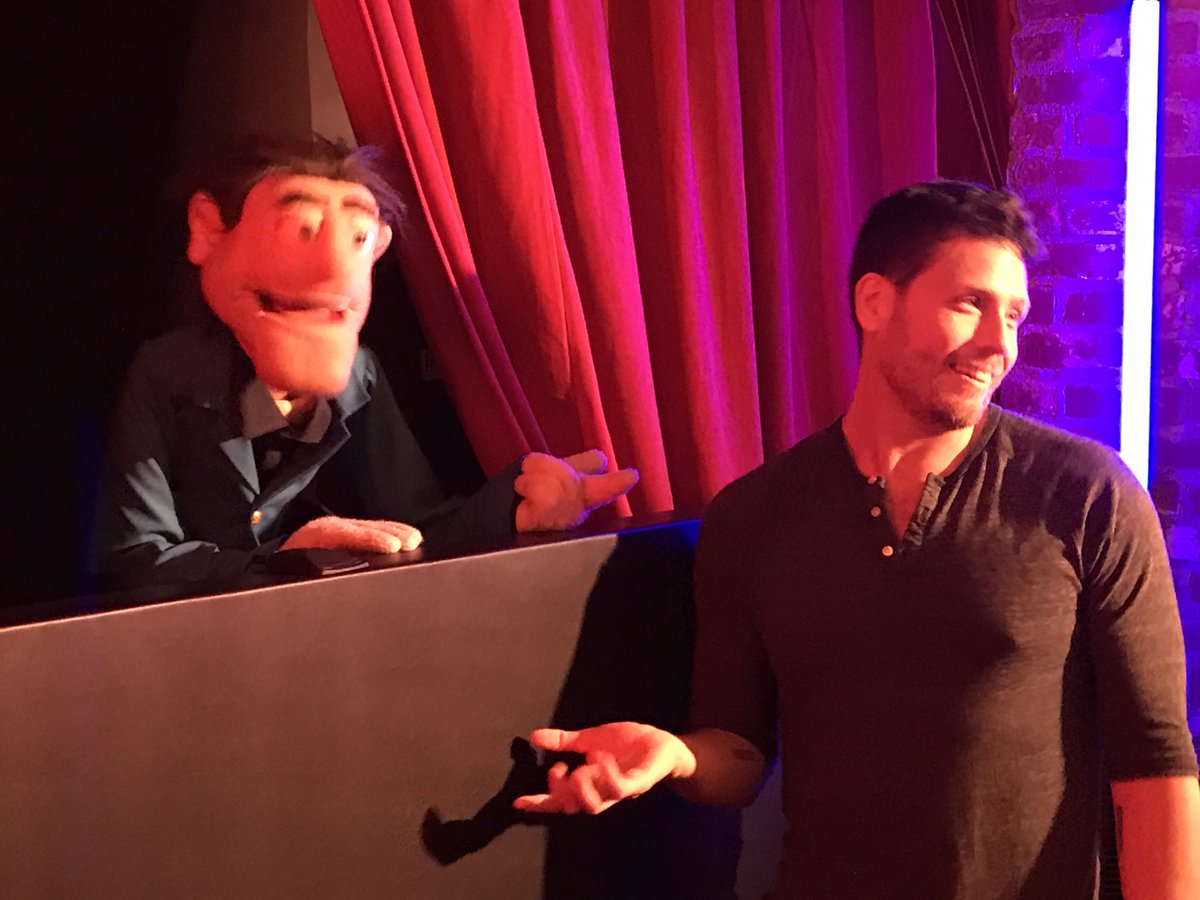 The Ink Hole bar is an immersive activation themed to the bar of the same name in The Happytime Murders movie. The film stars Melissa McCarthy and Elizabeth Banks, releasing Aug 24.
The Ink Hole bar is located right on Hollywood Blvd, across from the Hustler Store. Enter and descend into the tattoo shop, where are greeted by a puppet tattoo shop owner and a human who can give you a press-on tattoo.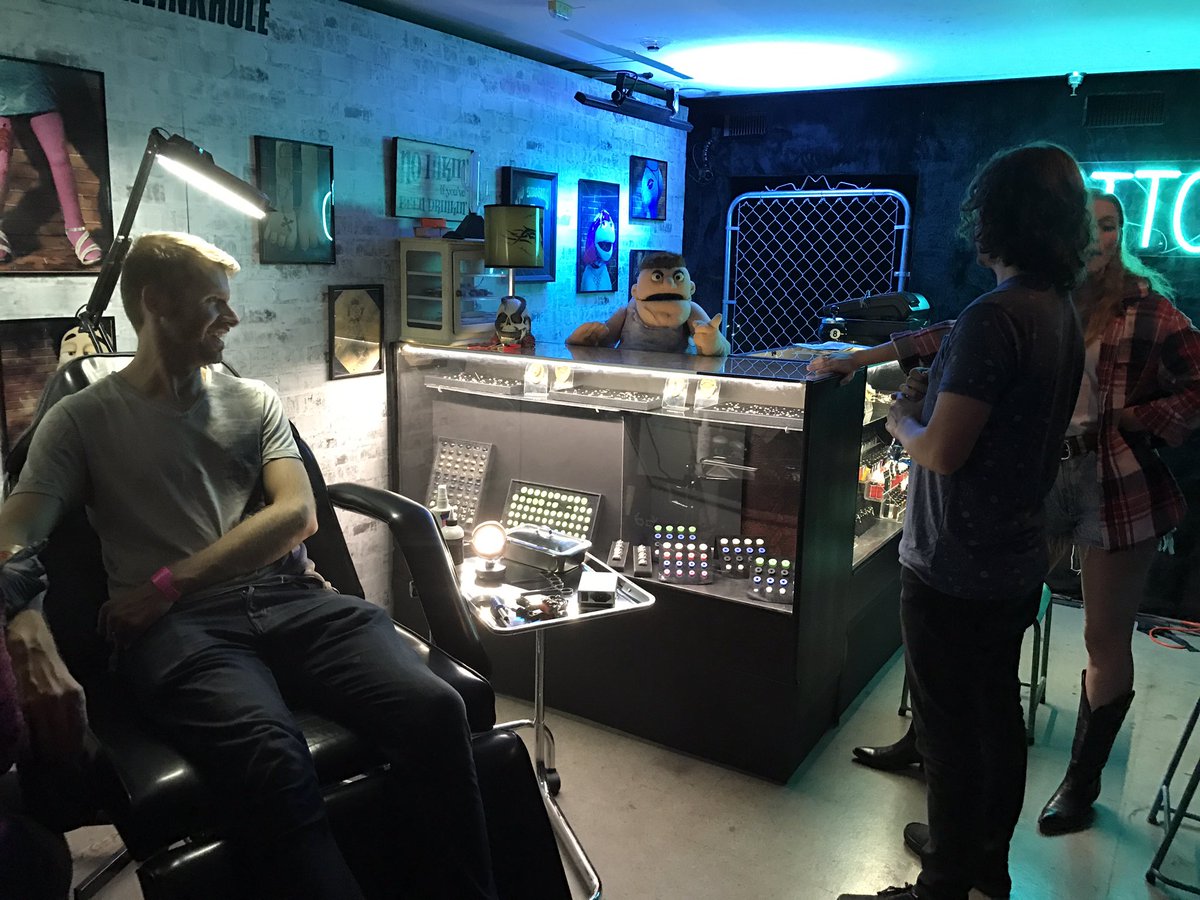 If they like you, then you can enter the secret side door to the main cabaret and bar area.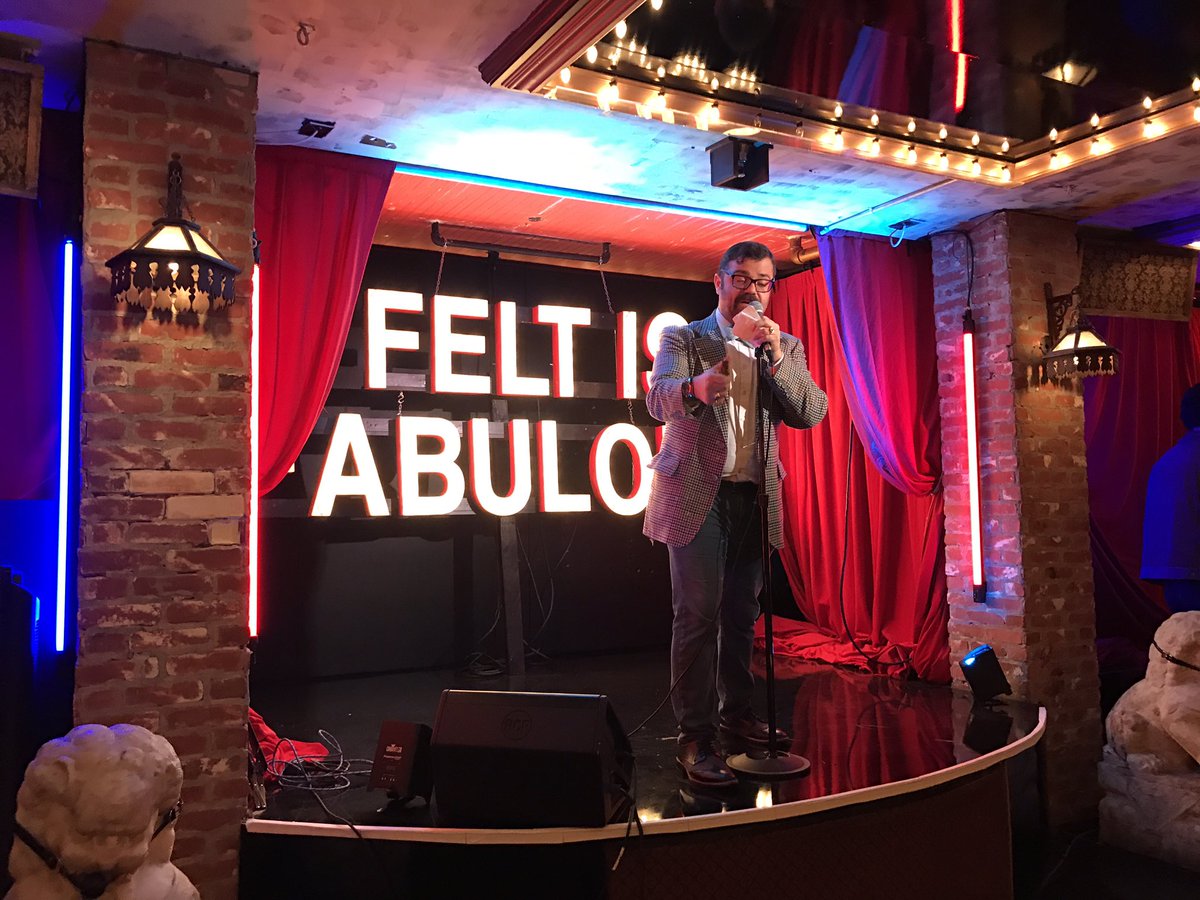 In the main lounge, the MC Mitch (?) will make fun of you or flirt with you, as soon as you walk in.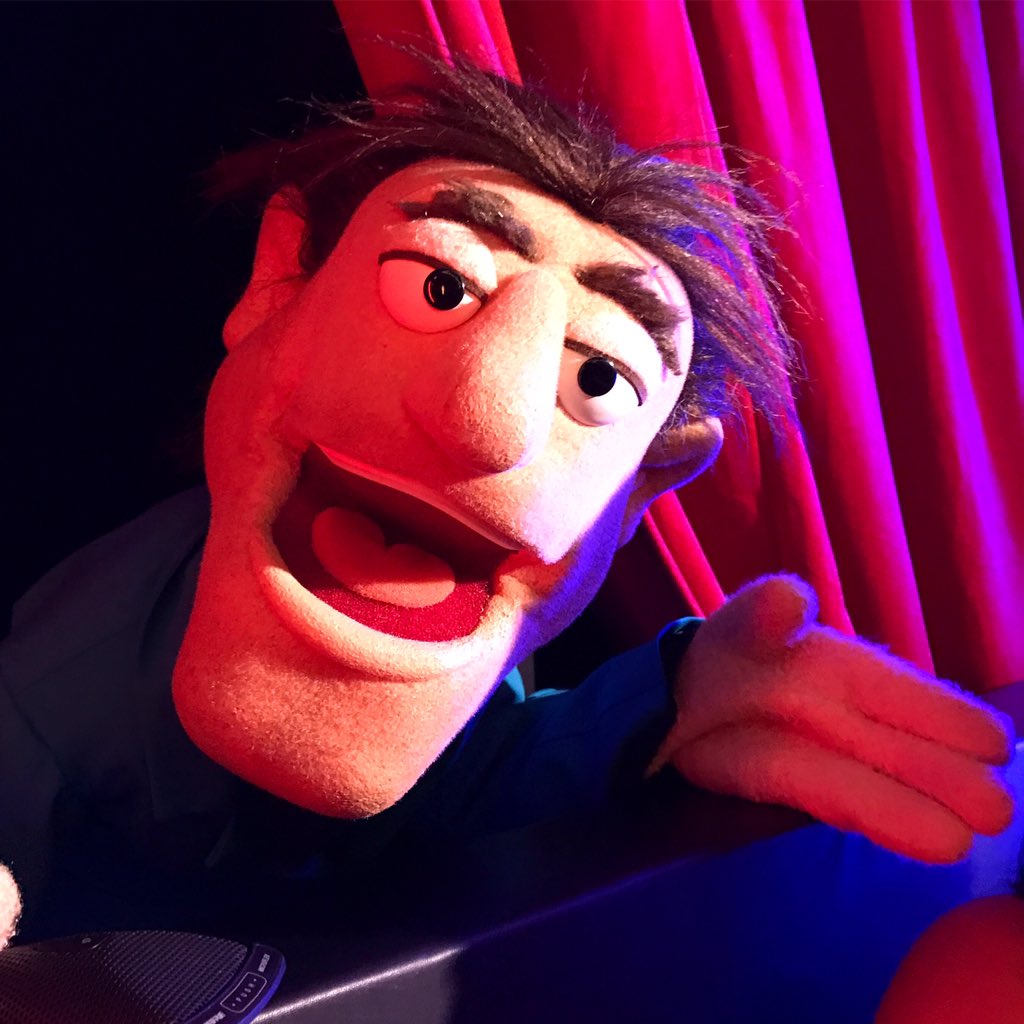 He hosts the evening's entertainment including a human comedian, a human DJ, and a puppet lounge singer reclining on the piano played by a human.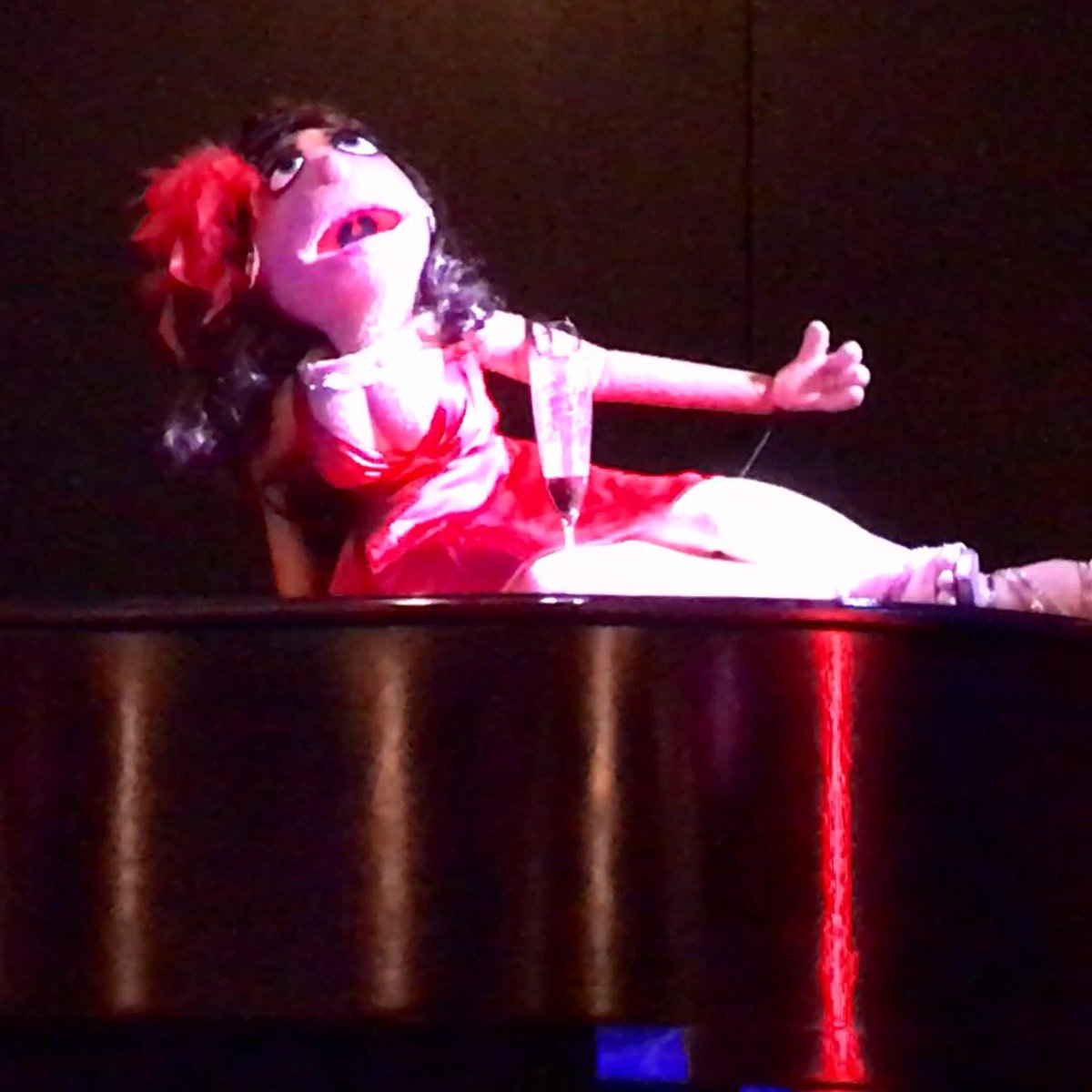 Visit the back bar for drinks served by human bartenders.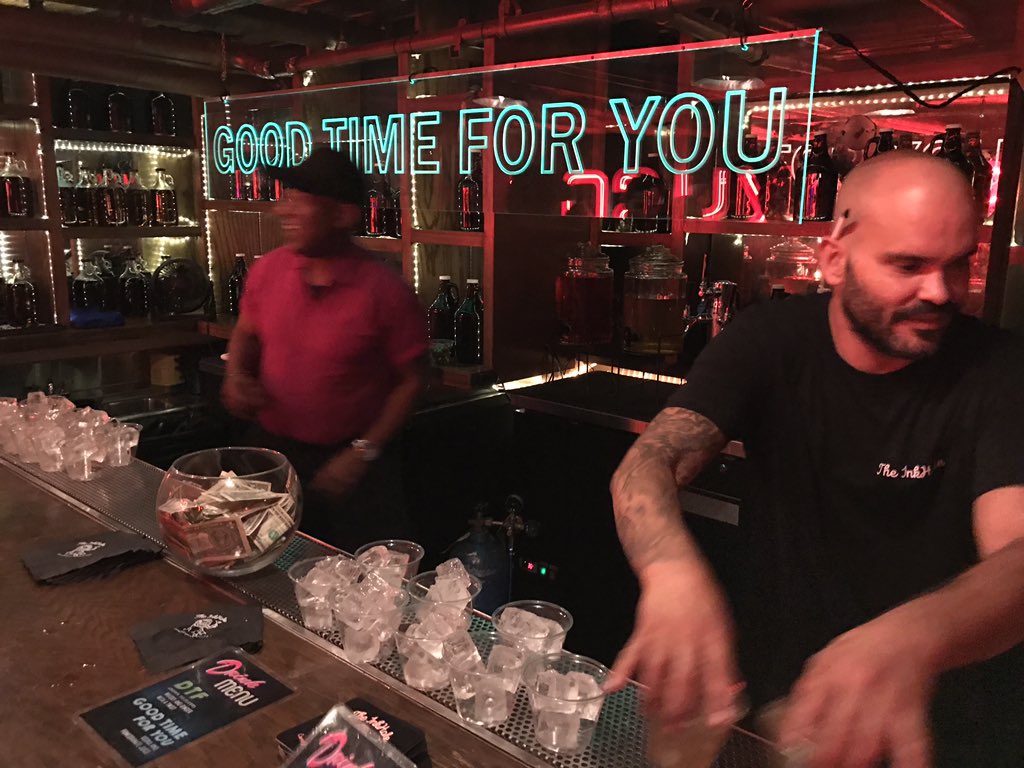 You can get two comp drinks at the bar: the DTF and the Good Time For You. Sodas and water also available for free.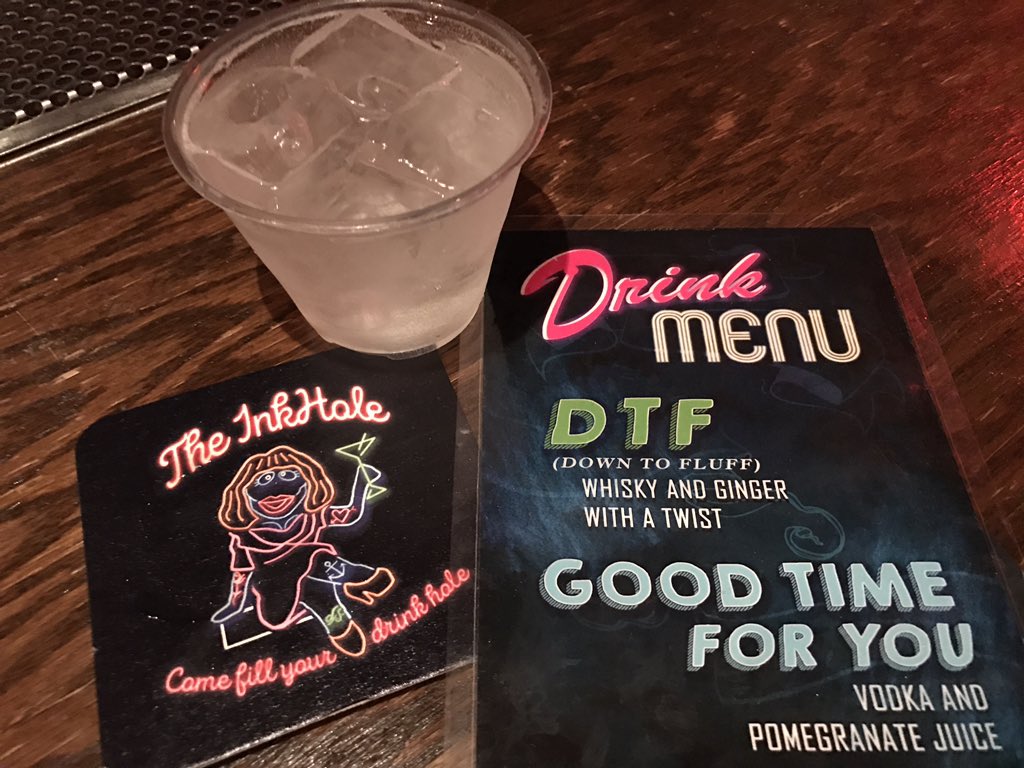 Be sure to pick up the exclusive Ink Hole coasters and matches as souvenirs.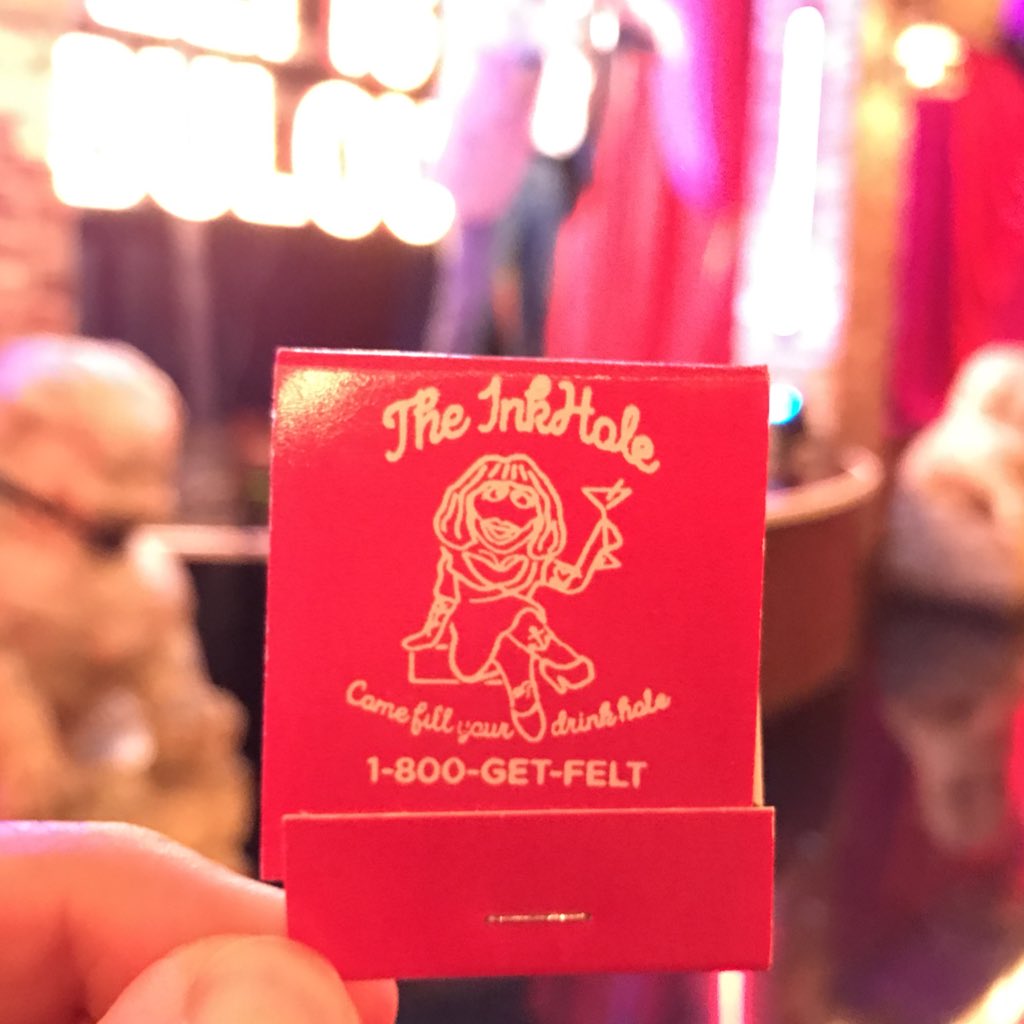 Behind the main stage, you can visit the Peep Show hallway, with male and female puppets dancing on poles, and a human lounging.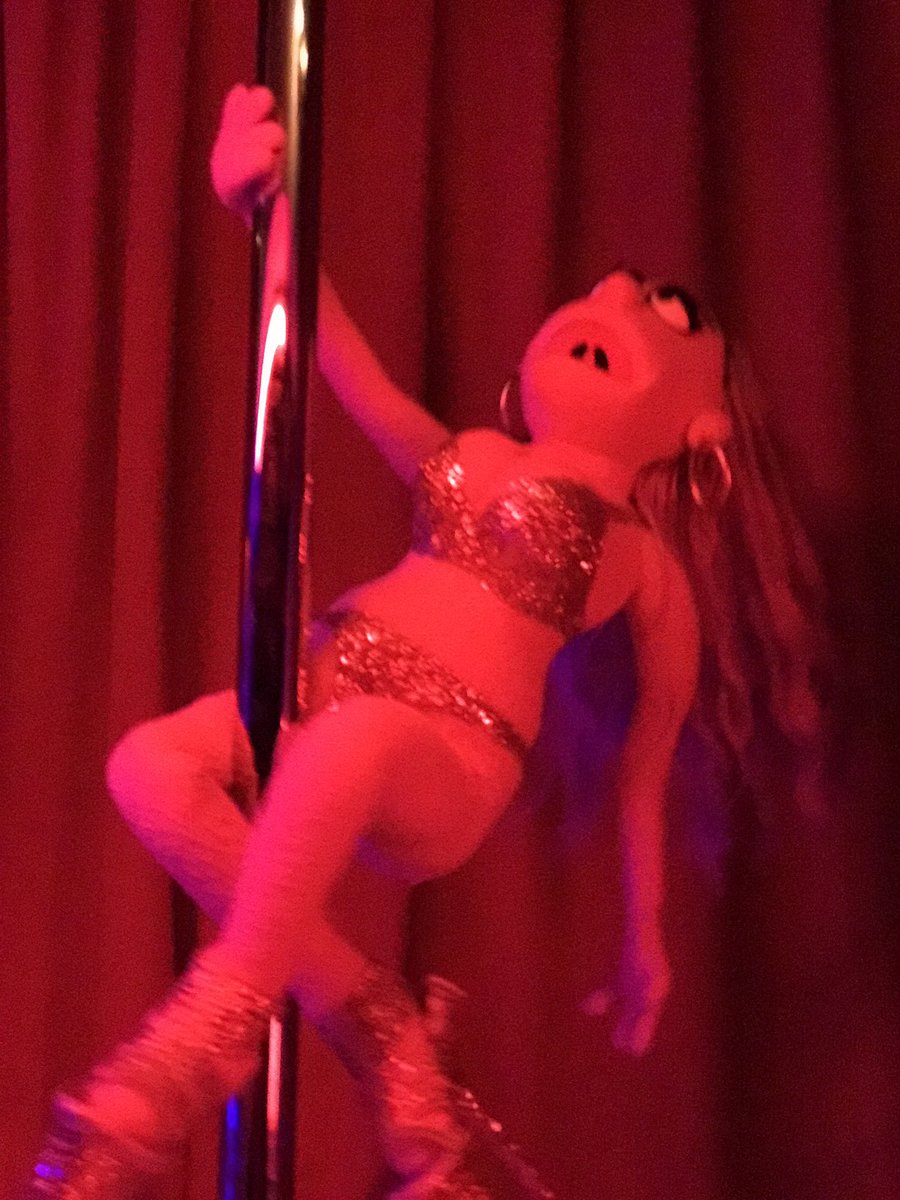 If you venture in the back, you can play cards at the card table with a human dealer and puppet MC.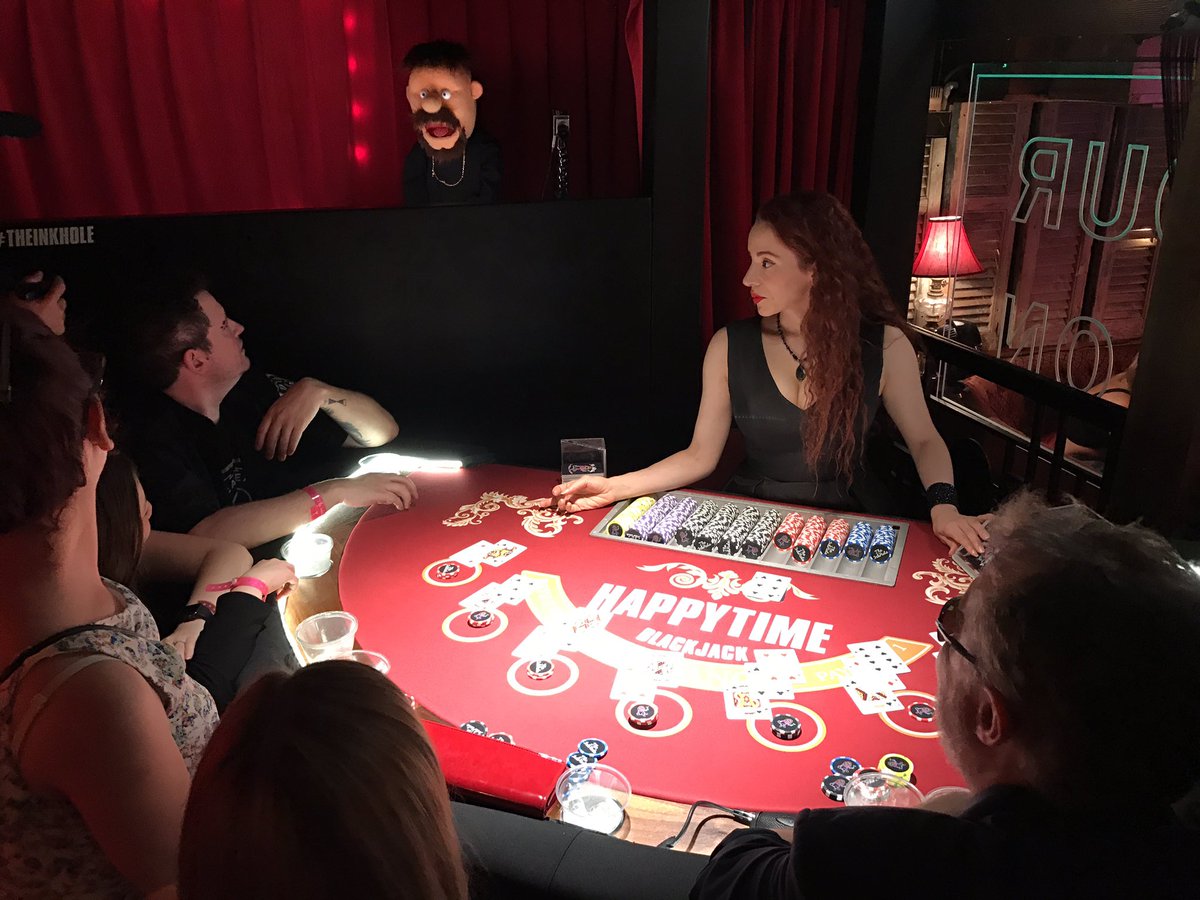 You can also go to a back room to take photos with two more puppets on a couch.
You may also find the secret back candy room, but don't tell anyone about that. No photos!
All of the puppet characters and human (actors) are completely in character during the entire experience, adding significantly to the underground bar theme.
As you leave, stop by the video store, which offers the latest selection of puppet porn for your fuzzy fantasies.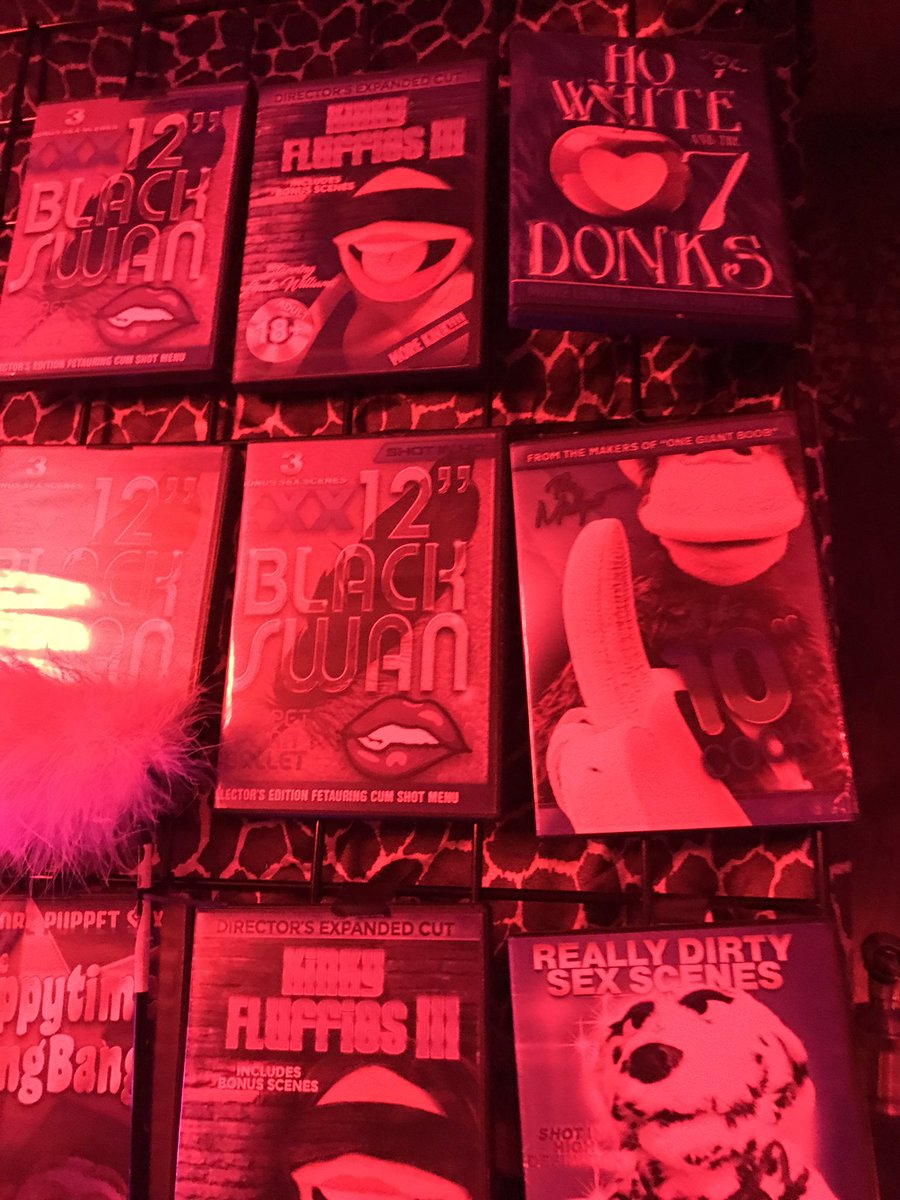 With  your wristband ticket, you can even get a copy of a puppet Karma Sutra booklet.
You can spend 30 minutes or a few hours lounging in the Ink Bar. The shows repeat every 45-90 minutes or so.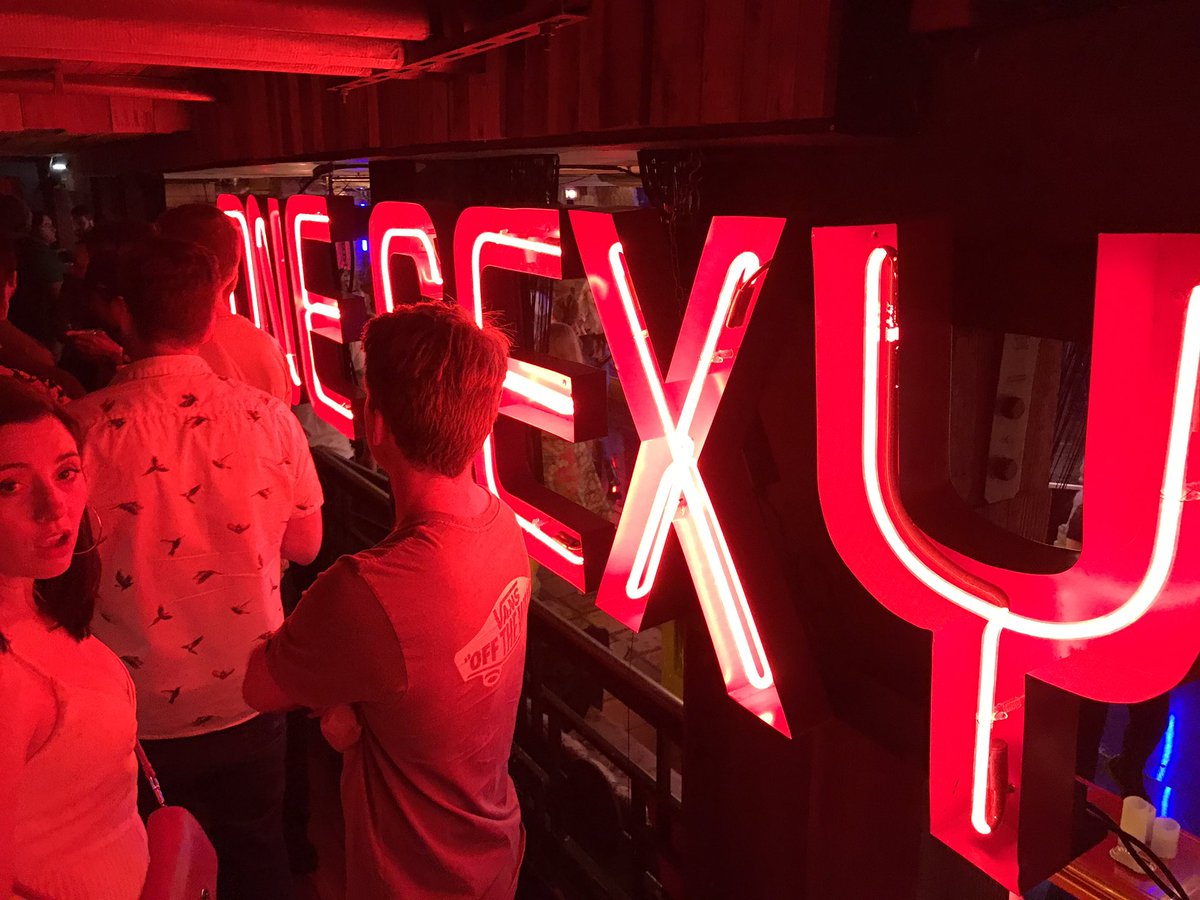 The Ink Hole immersive activation continues the recent trend of immersive activations which create unique experiences that are widely shared on social media via photos and videos. Groundbreaking Immersive activations received a lot of buzz and PR at SXSW, San Diego Comic-Con and Vidicon this year.
The Ink Hole activation was created by Giant Spoon agency. LA's top immersive activation creators from Giant Spoon, Mirrored Media, and Media Monks discussed how they use digital tools to create social-sharable experiences in our recent Immersive Activations panel. 
We hope to see someone create a Yelp posting for The Ink Hole soon to continue its immersive nature!
About The Happytime Murders movie: "When the puppet cast of an '80s children's TV show begin to get murdered one by one, a disgraced LAPD detective-turned-private eye puppet takes on the case." (IMDb).