WEST HOLLYWOOD – Digital represented at LA Pride and the Resist March over the weekend.
The annual LGBTQ festival attracted thousands of people for two days of concerts on three stages: The Main Stage at West Hollywood Park, the Hip Hop stage on San Vicente Blvd, and the Plaza stage at the Pacific Design Center plaza.
Headliners included Chromeo (photo below), Aaron Carter, Brandy, and dozens more.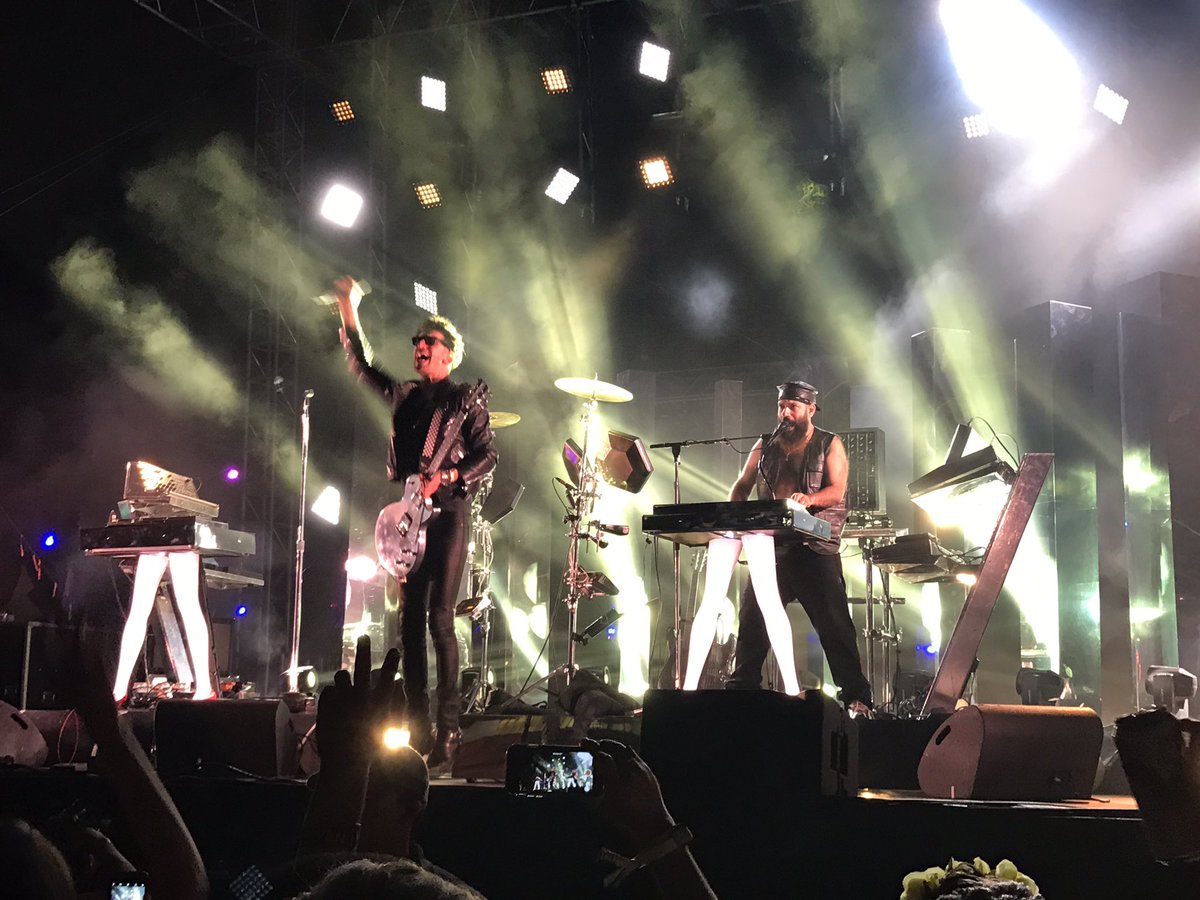 Digital showed support for LA Pride including Revry, Hulu, Buzzfeed and more. #TechPride
LA Pride
LA Pride's digital marketing strategy included its "Show Your Pride" video campaign featuring diverse people, and use of Revry live streaming app, said Christopher Street West's Craig Bowers. Craig said that LA Pride attracts a diverse population including latinos, African Americans, and more. Only 8 percent of attendees are from West Hollywood.
Craig and several others spoke at our Digital LA – LGBT content panel a few days before LA Pride at the Grindr offices at the PDC.
Hashtags were displayed prominently, including #LAPride at the entry gate, and advertisers like #MacLovesPride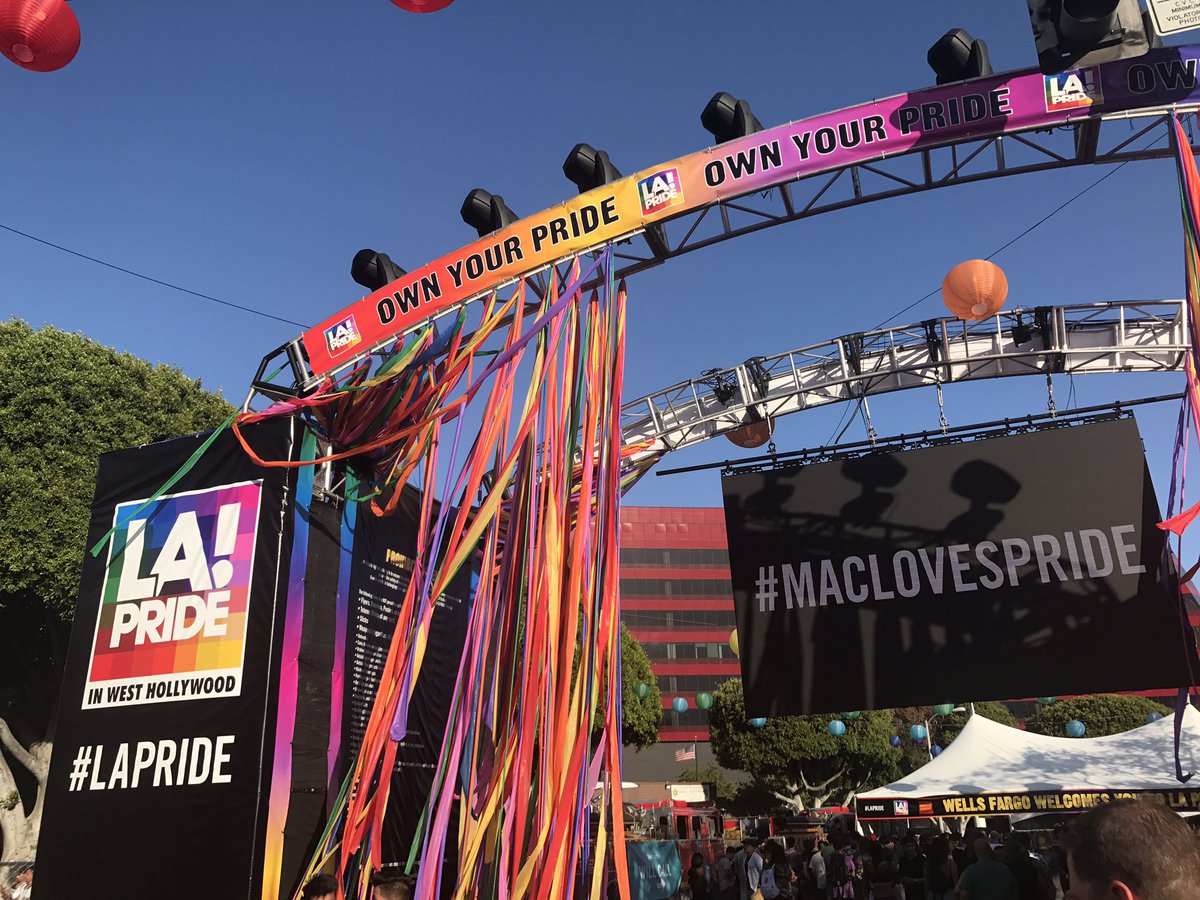 Revry
Revry, which call itself the "Netflix of LGTQ content" was the official livestream partner, providing free lifestreams of the stages. Co-Founder and CEO Damian Pelliccione and co-founders realized that there wasn't significant LGBT streaming content online on other streaming services, so they created the site, discovered content, and recently launched its app.
"We have LGBTQ content so that people can discover new stories that aren't typically found in mainstream media," said Damian Pelliccione on our Digital LA – LGBTQ Content panel a few days before LA Pride.
Hulu
The Hulu booth featured free unicorn and Hulu popsicles, portrait photography, and airbrush tattoos while promoting its shows.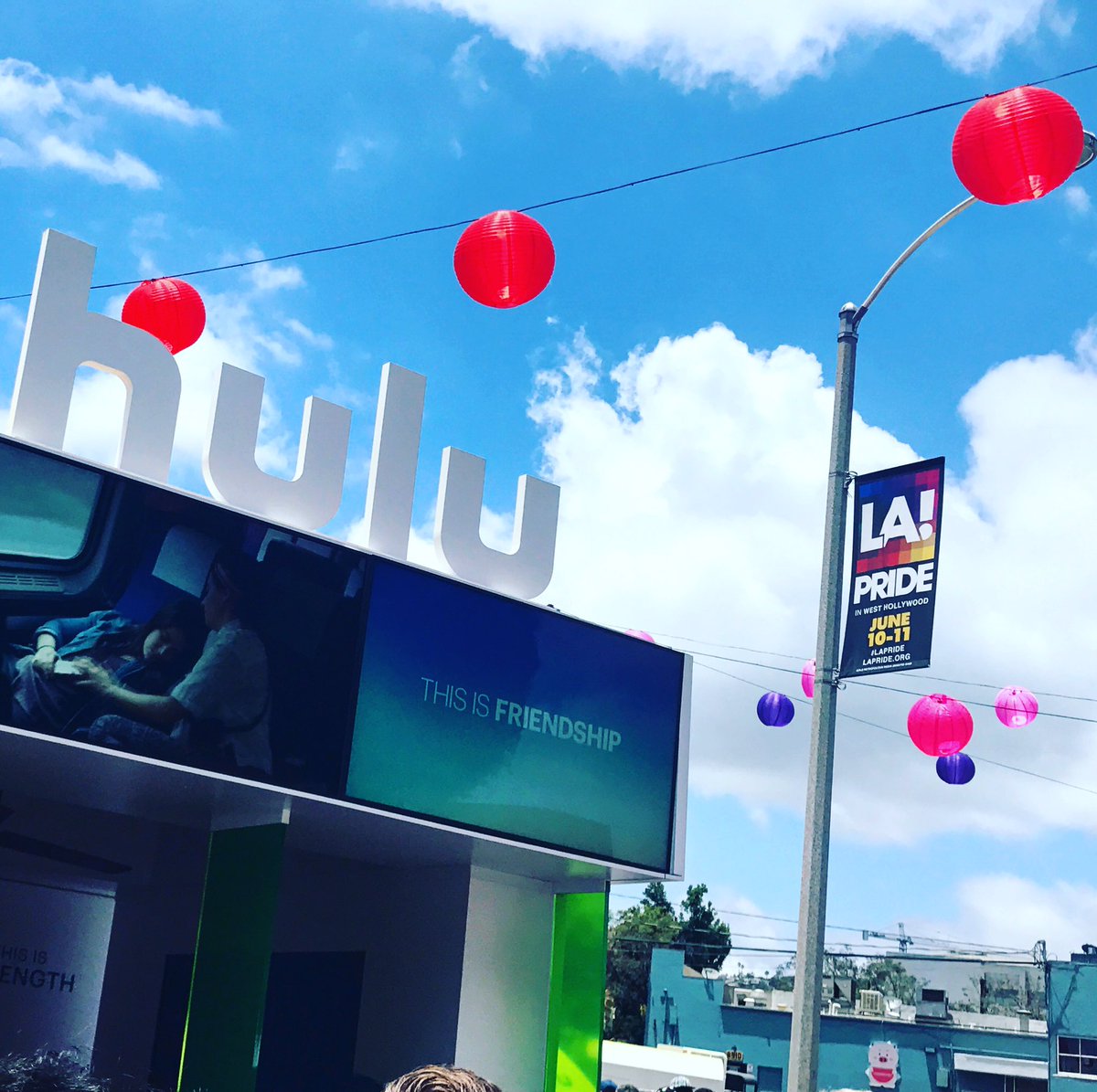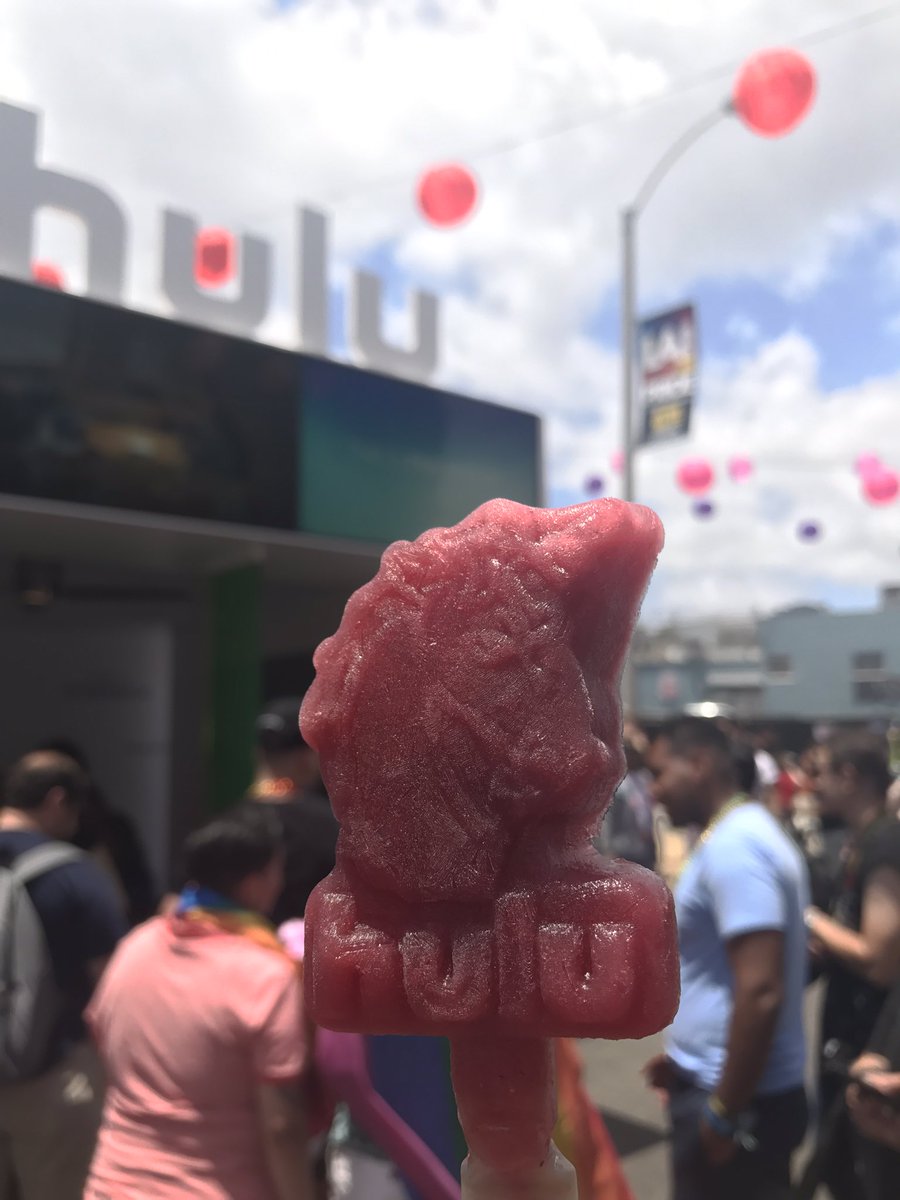 Buzzfeed
At the Buzzfeed booth, visitors could get their faces painted, make flower crowns, and get washable tattoos, and make march signs.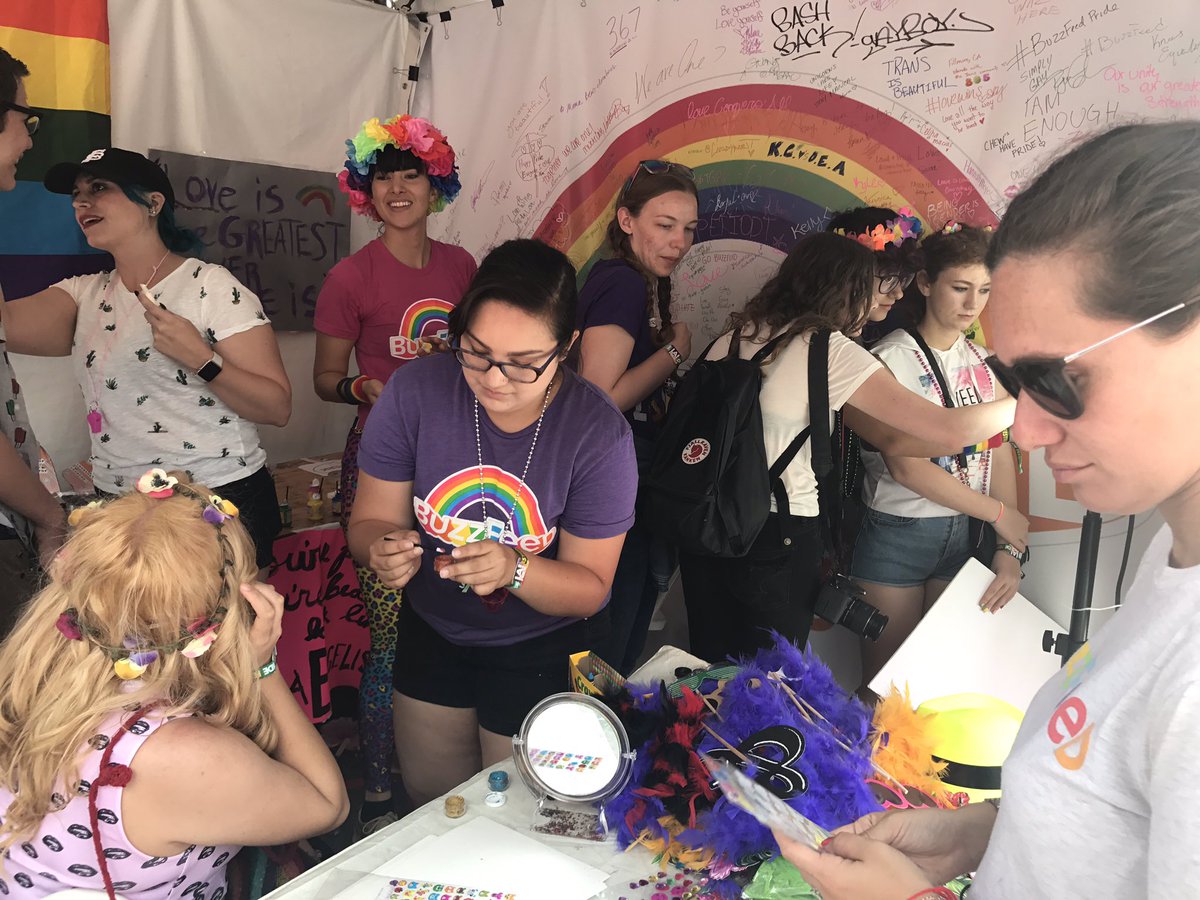 The #ResistMarch replaced the Pride Parade, taking the event back to its original roots as a protest of police violence against LGBTs in LA decades ago.
The Resist March started at Hollywood and Highland in Hollywood to incorporate the entire city. LA Mayor Eric Garcetti and other speakers gave opening remarks.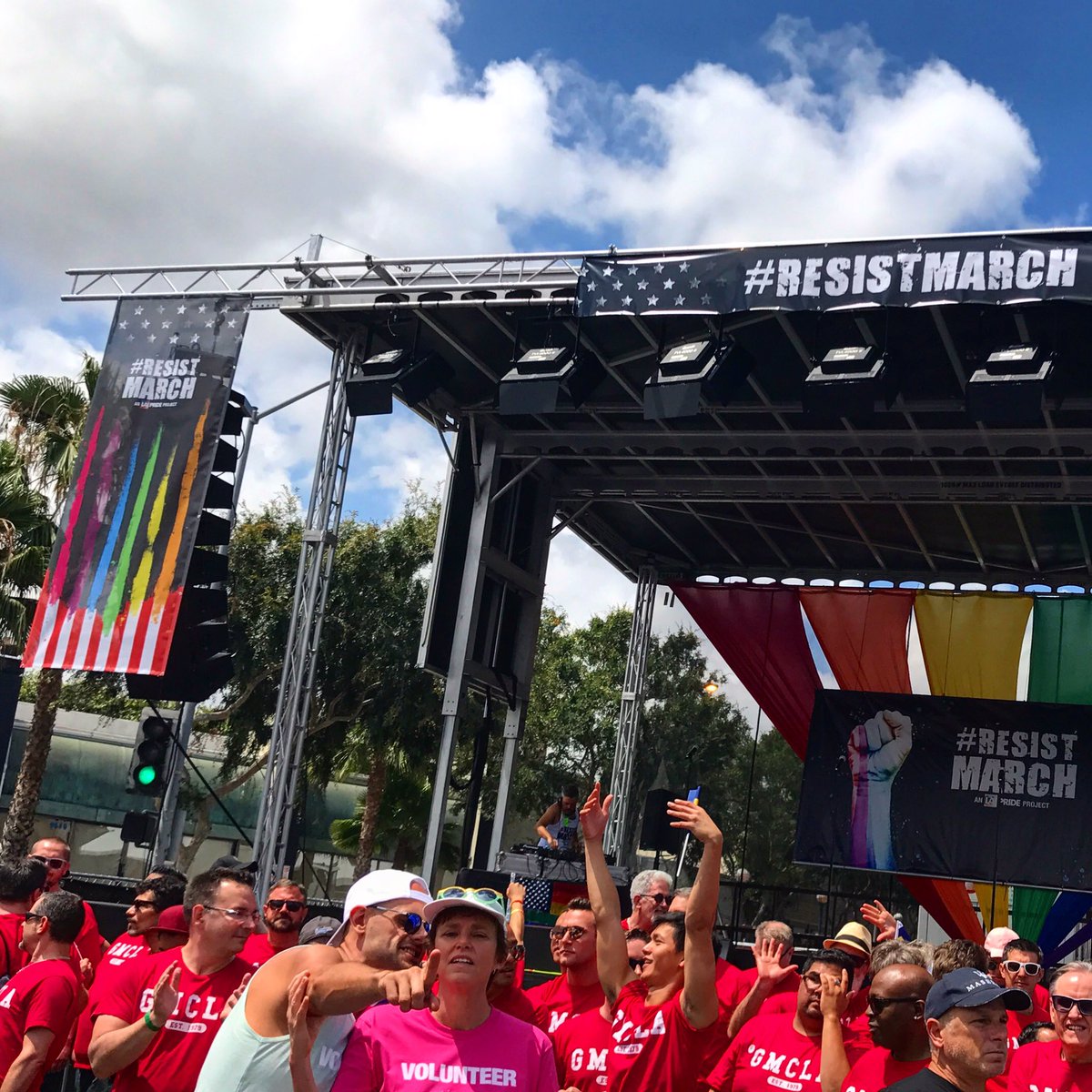 The March continued down Hollywood to Fairfax, and then to Santa Monica Blvd, concluding a few blocks west of Santa Monica and Robertson with more speeches by Margaret Cho and others.
Google Maps showed support by marking the parade route in rainbow colors.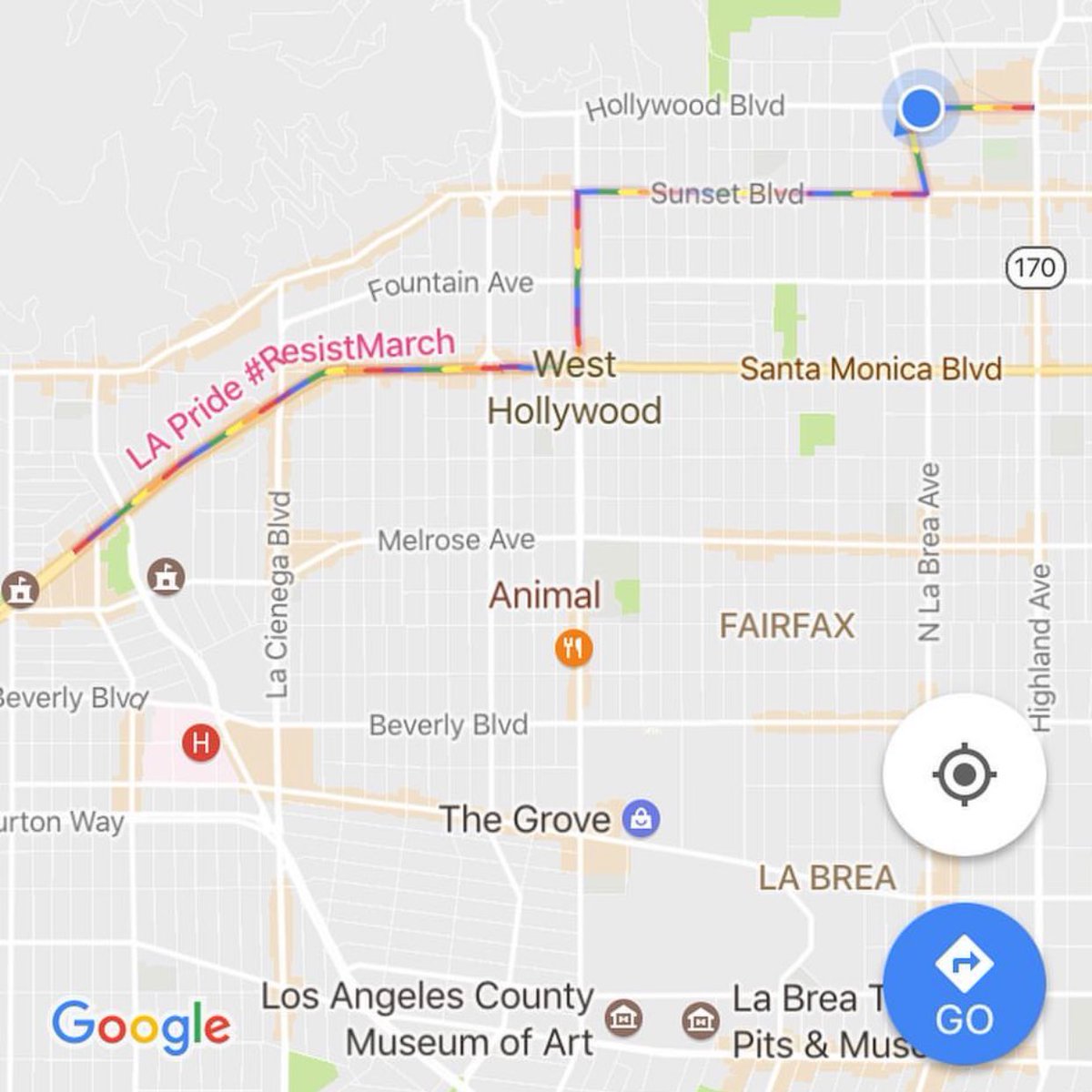 Loot Crate
Several Loot Crate employees marched with special Loot Crate custom #LootPride shirts. Employees gave out free T-shirts to fans and LA Pride marchers at the Hollywood and Highland beginning of the march. See photo tweets by @Typhoon_Tyler.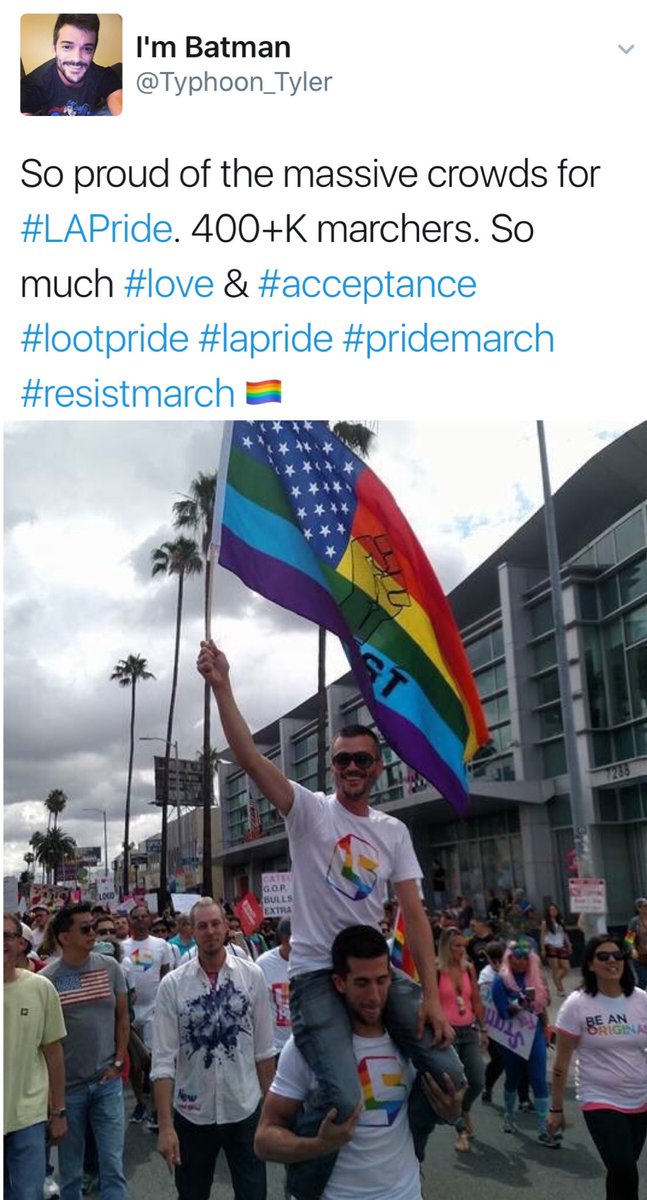 Loot Crate is a monthly subscription box of pop culture swag. The Silicon Beach startup with started as an idea at Startup Weekend about 4 years ago has grown to nearly 300 employees, and was ranked #1 fastest growing company in the U.S. by Inc magazine.
Me Undies
Me Undies online underwear subscription startup based in Culver City created this video interviewing LA LGBT Center about their Pride.
Celebrate Yourself is about feeling proud from the inside out 🎉 #Pride2017

Learn more 👉 https://t.co/Kmy6a7r2xz pic.twitter.com/3Z4zRVaX45

— MeUndies (@MeUndies) June 1, 2017
Me Undies also shut down a Fake News stand with a wall where Pride attendees could write personal messages of self expression.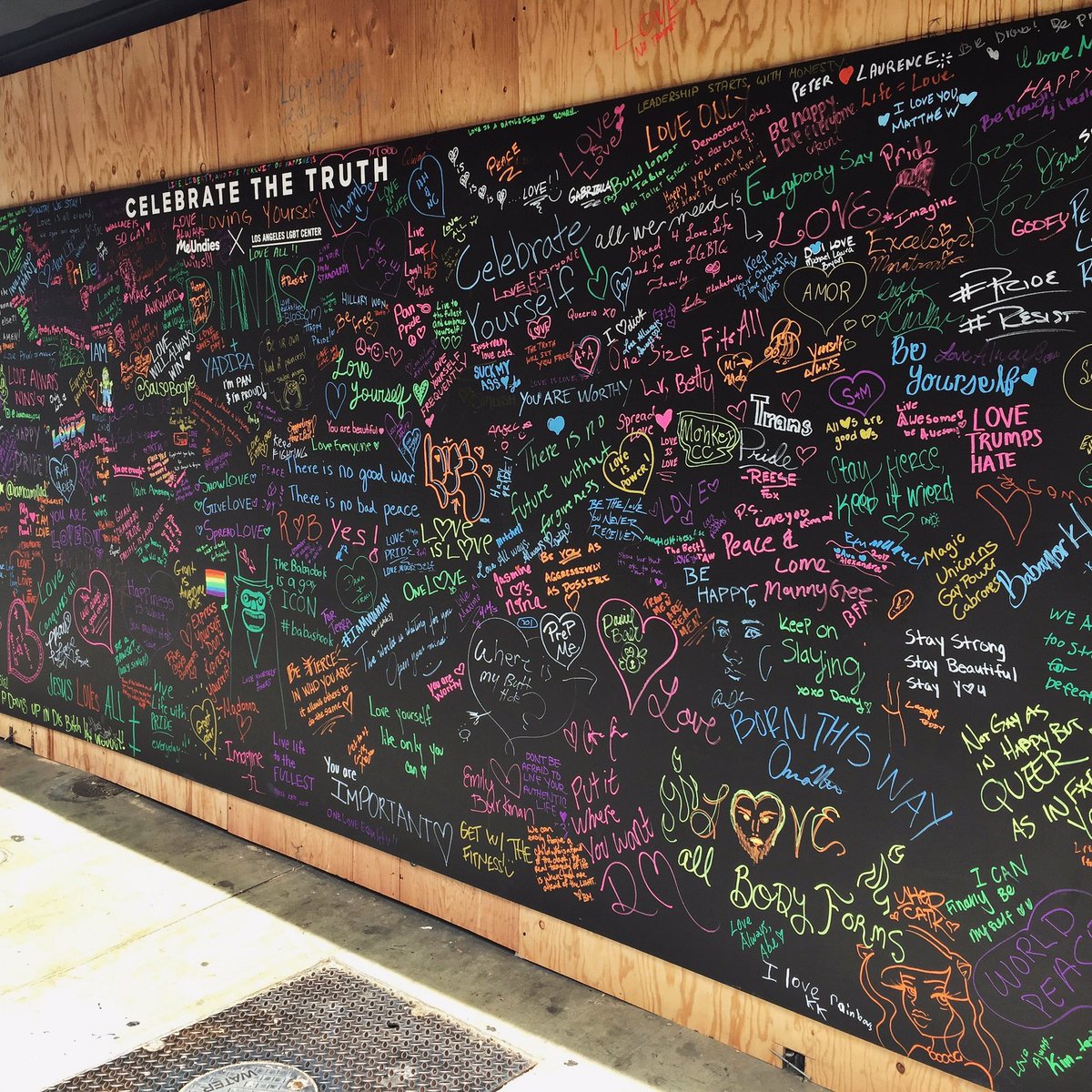 Netflix, completely unofficial
Digital represented on the march in terms of requests for more LGBT content programming on Netflix. One marcher held a sign "Bring Back Sense8" (photo below by @theRealReadReid) referring to Sense8, the futuristic diverse cast show which Netflix just cancelled. Ted Sarandos COO of Netflix said that Sense8 was cancelled due to high production budgets to make the scifi show, and low audience.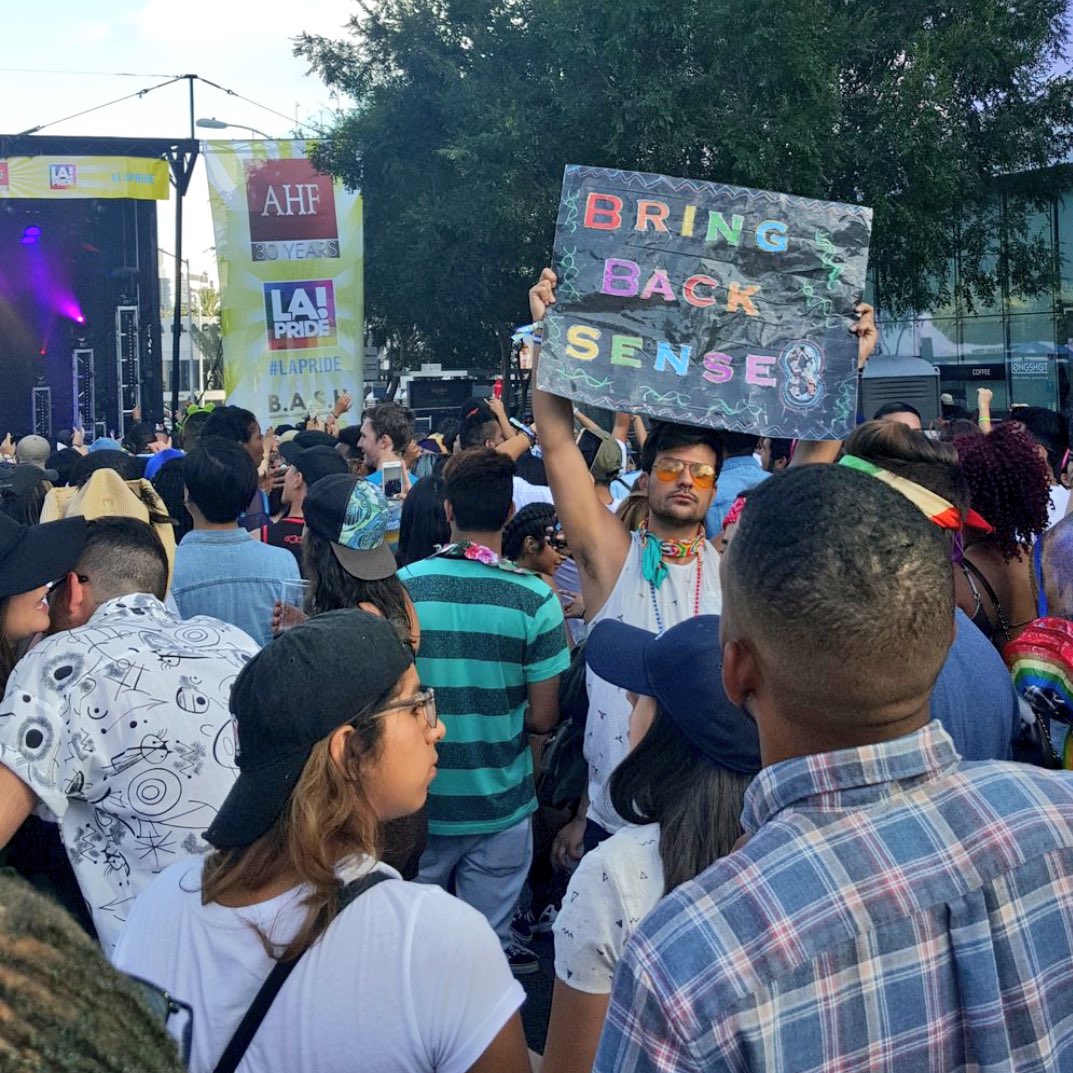 There was event some Star Wars Resistance cosplay spotted on the #ResistMarch with this Leia and Rebel Pilot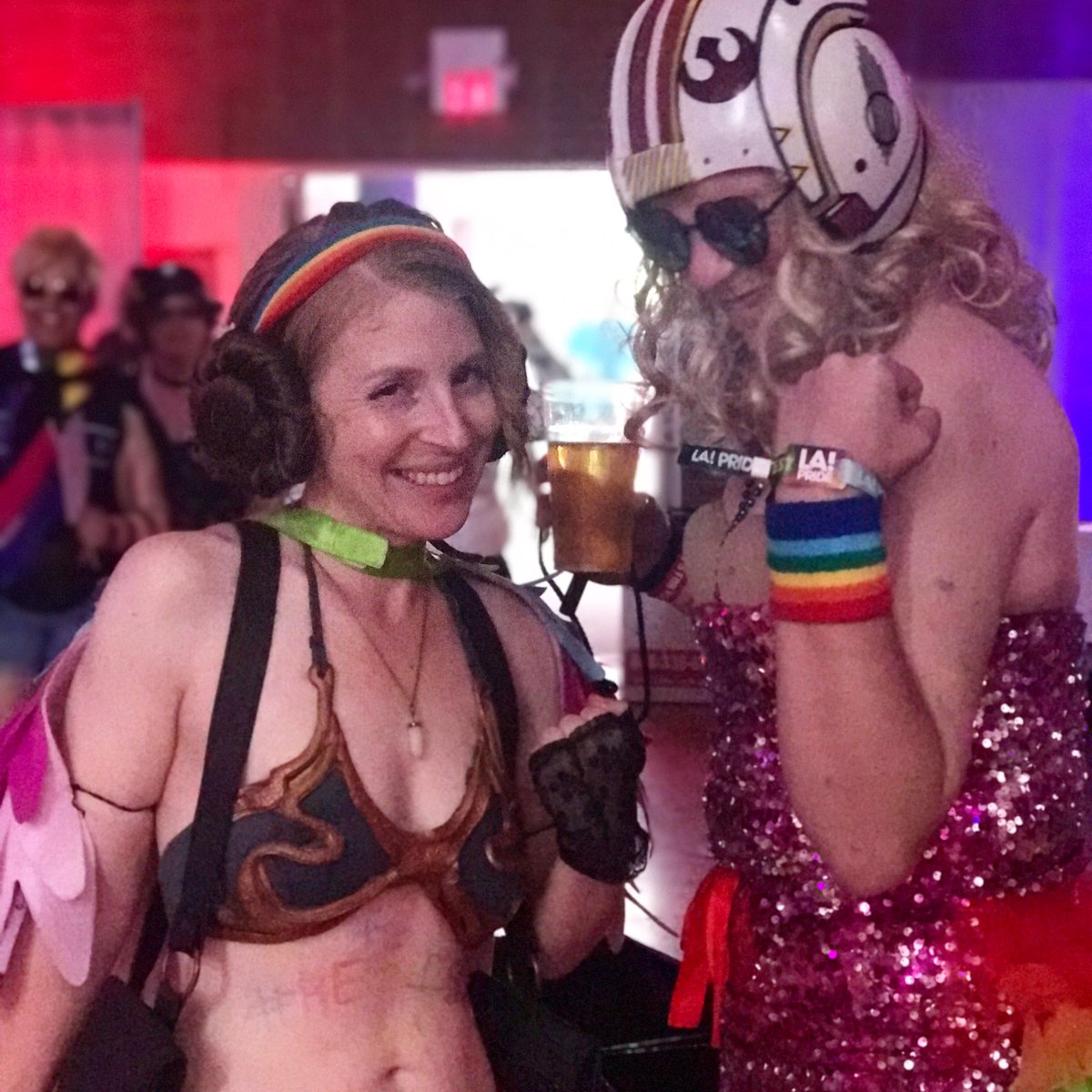 Caped super LGBT supporters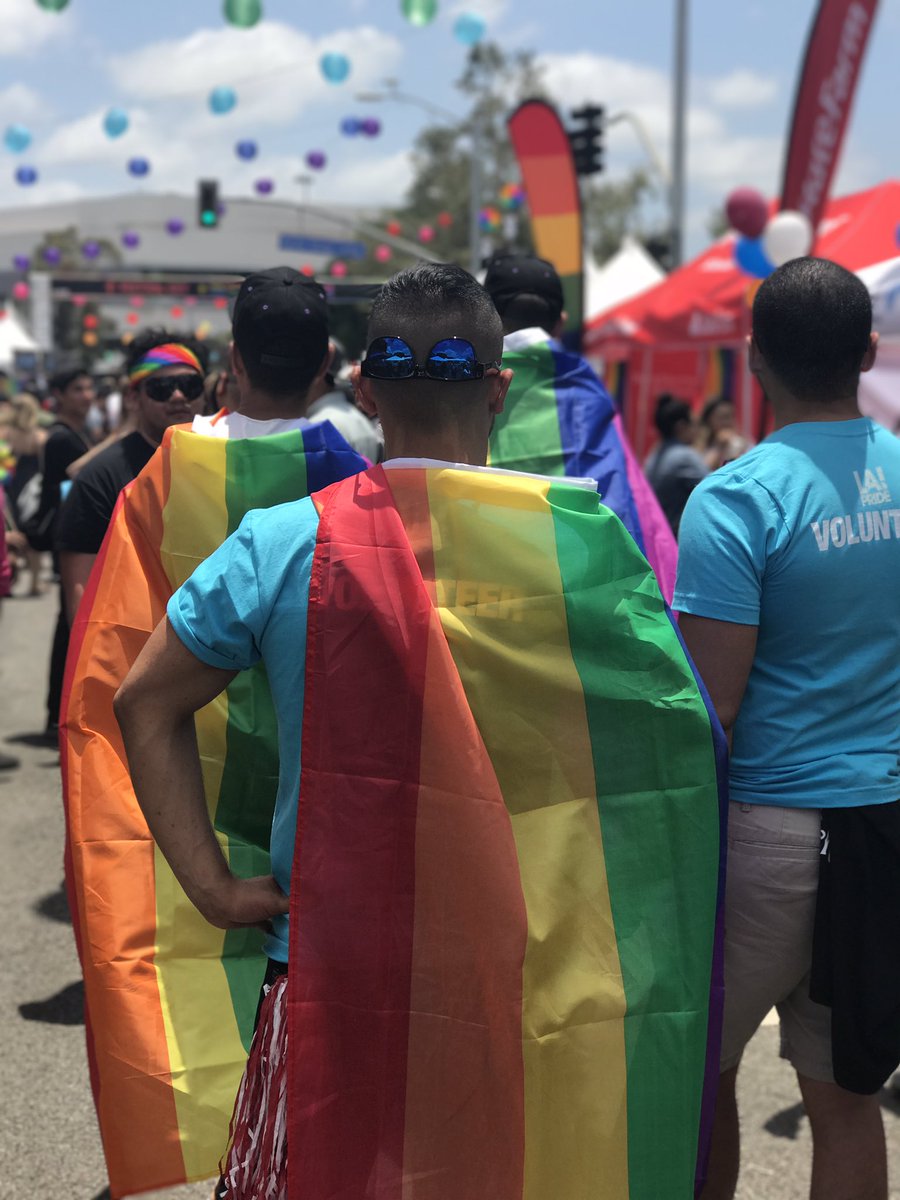 The Plaza Stage at the PDC featured DJs and dancing after the Main Stage acts ended.
Dancing in the streets! This Plaza Stage at PDC is one of 3 #LApride stages in WeHo park and on San Vincente St #lapride2017 pic.twitter.com/NKYYz6Gaie

— Digital LA (@DigitalLA) June 11, 2017