LONG BEACH – Comic book writers, illustrators, VR experts, cosplayers and special guest William Shatner teamed up at the annual Long Beach Comic Con over Labor Day Weekend.
This year's convention featured dozens of panels, artist alley, NASA space area, LEGO play area, cosplay competition, and more. We focused on digital, video games, VR and writing panels, and of course lots of cosplay.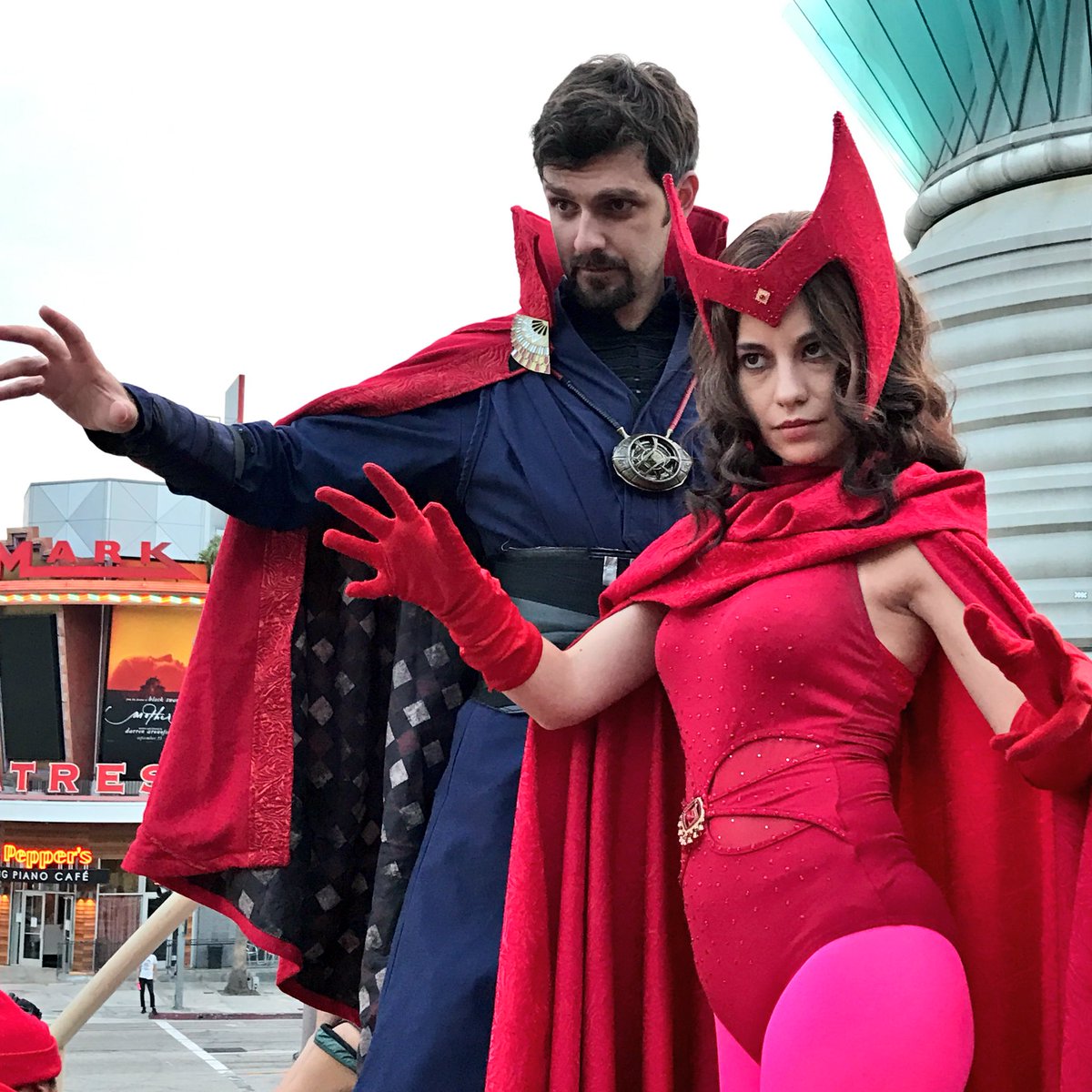 DIGITAL / LA HIGHLIGHTS
SHOW FLOOR
Survios demoed its popular VR game on the expo show floor. Adults, kids, in cosplay or not, picked up the controllers to battle robots in this two-player social VR game. Survios Raw Data lead engineer Daniel recently spoke about how he helped develop the game mechanics, game play and more at our Digital LA – VR Games panel. The Culver City based Survios recently demoed its new game Sprint Vector at E3.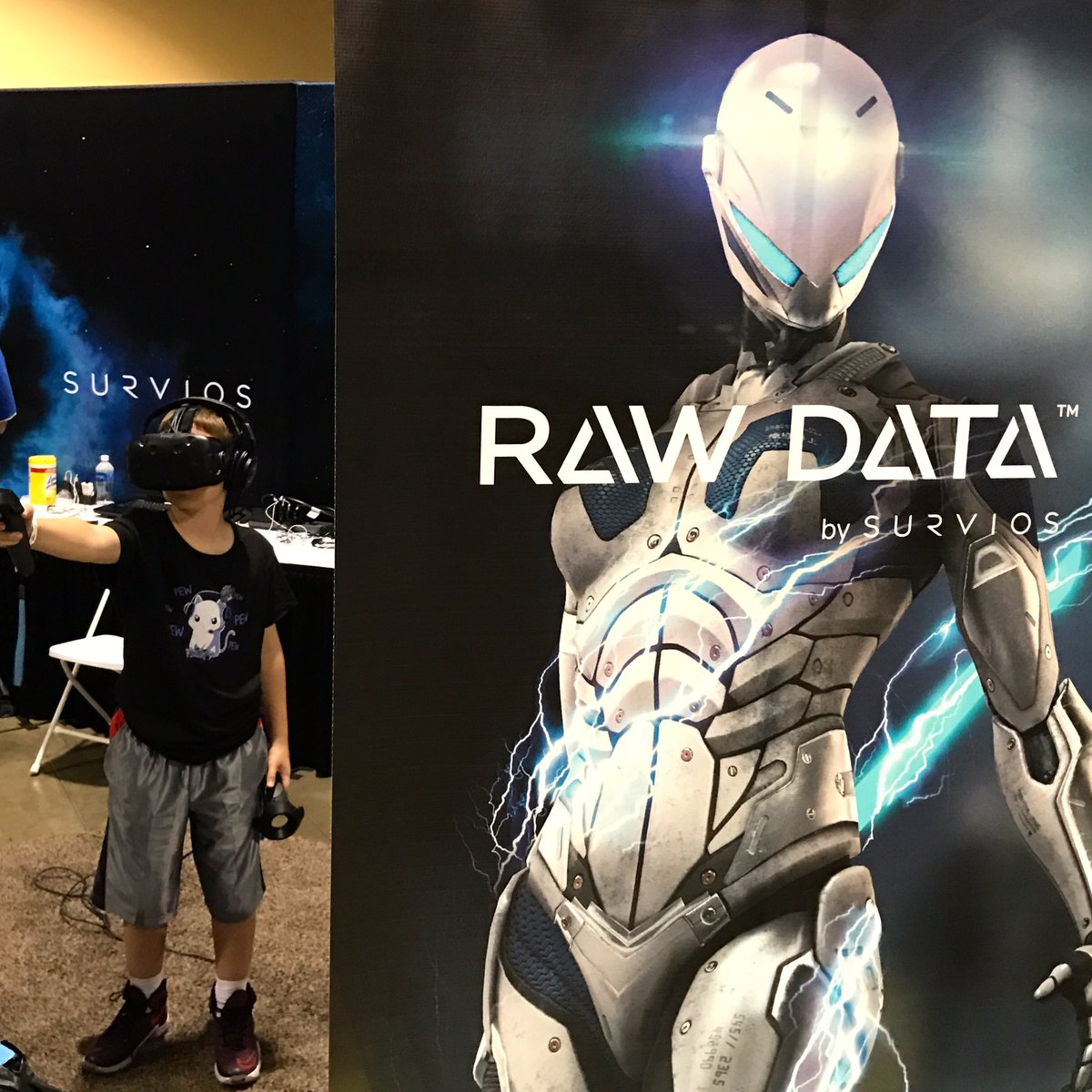 Ozobot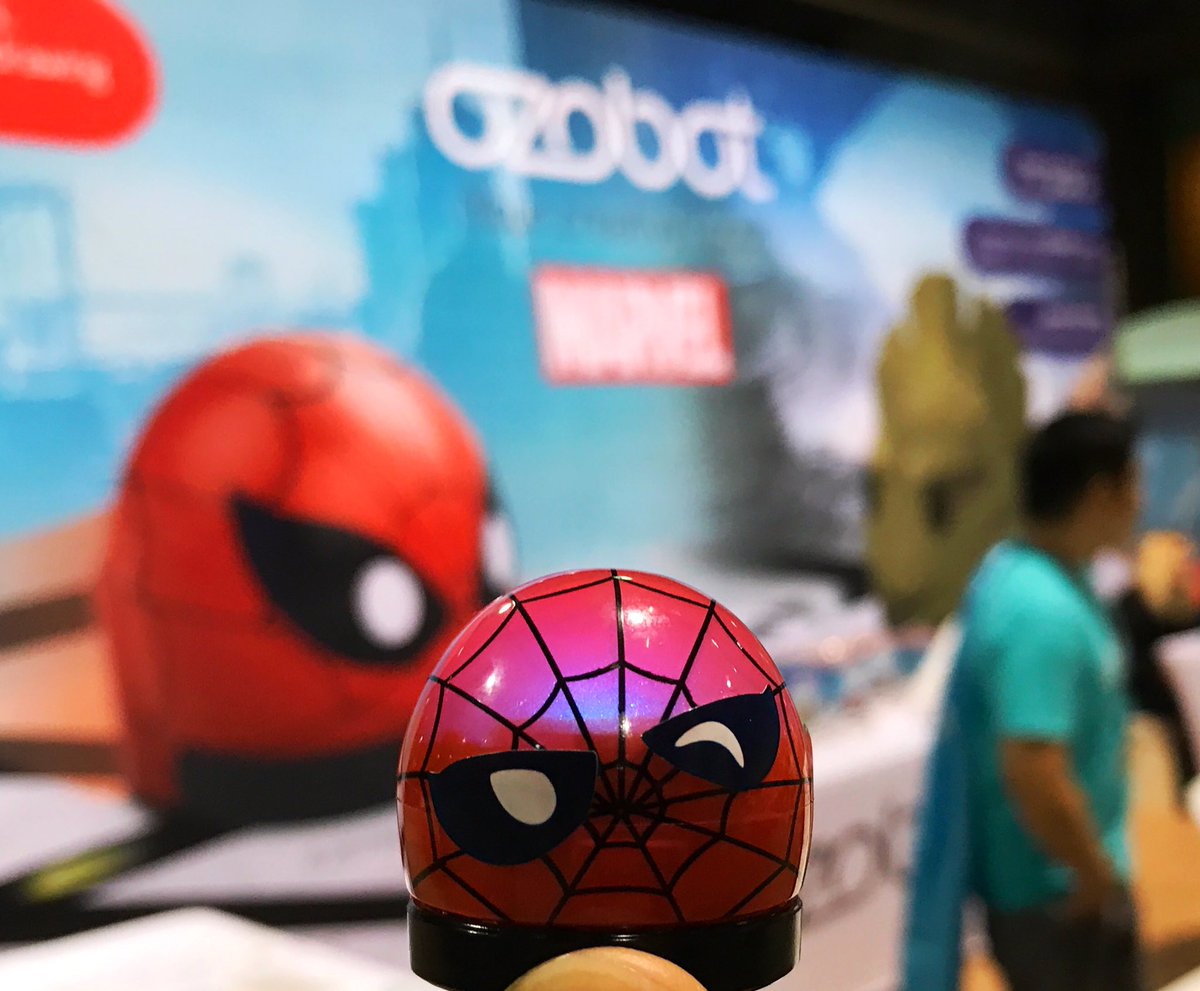 Ozobot demoed its little robots that teach kids to code at the show floor. Kids can program little spherical robots what to do as they move along colored marking pen on any piece of paper. Ozobots can spin, turn around, and more. Spider-Man, Venom, and other Ozobots demoed on the shot floor. Ozobot has been very active at conventions this year, also appearing at VidCon, Disney D23 Expo and more.
WRITING for VIDEO GAMES panel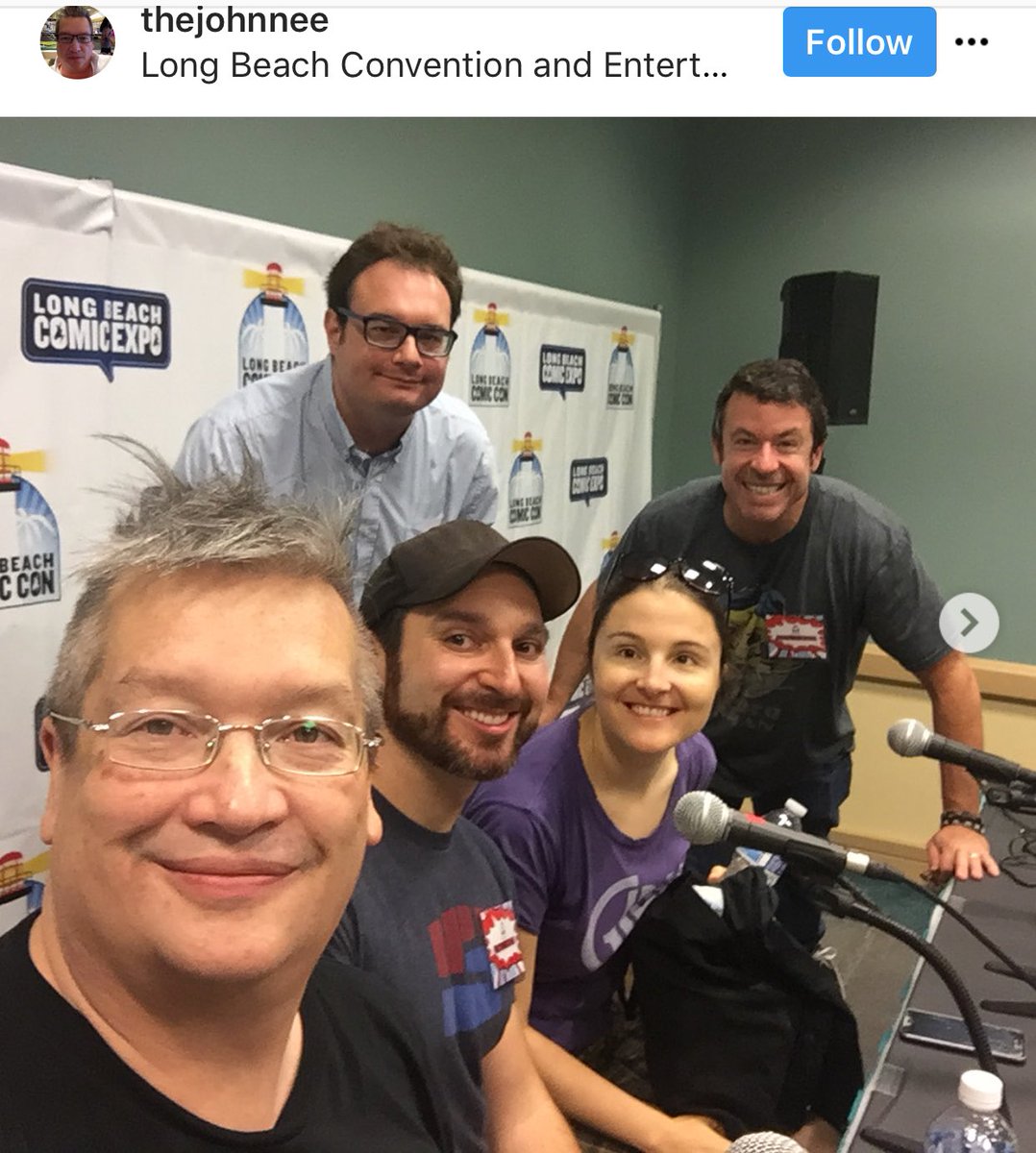 Games writers from Survios and more discussed how writing for games differs from other media on the Writing for Video Games panel. Jon Callan (Raw Data), Tony Bedard (Agents of Mayhem), Shawn Kittelsen (Injustice 2) and Anne Toole spoke.
In games, the narrative experience of someone playing the game is the story, whether it's a role playing game or Tetris, said game writer Anne Toole. Games must also have agency, the feeling that the player is doing something to impact the story, as opposed to movies and TV shows, which are more passive, without agency.
Toole has an interesting story in games: She started writing for Stargate SG-1 TV series, and then got into digital, writing on the Emmy-winning Lizzie Bennett Diaries web series. Based on her work there, she was asked to write games. Now, she frequently travels around the world to work on games at international companies, or speak at conferences.
WRITER'S ROOM: WHERE DO STORYTELLERS COME FROM
Comic and game writer Tony Bedard joined comic book and TV writer Neo Edmund, Sandy King Carpenter, and Adam Beechan on the Writer's Storytelling panel.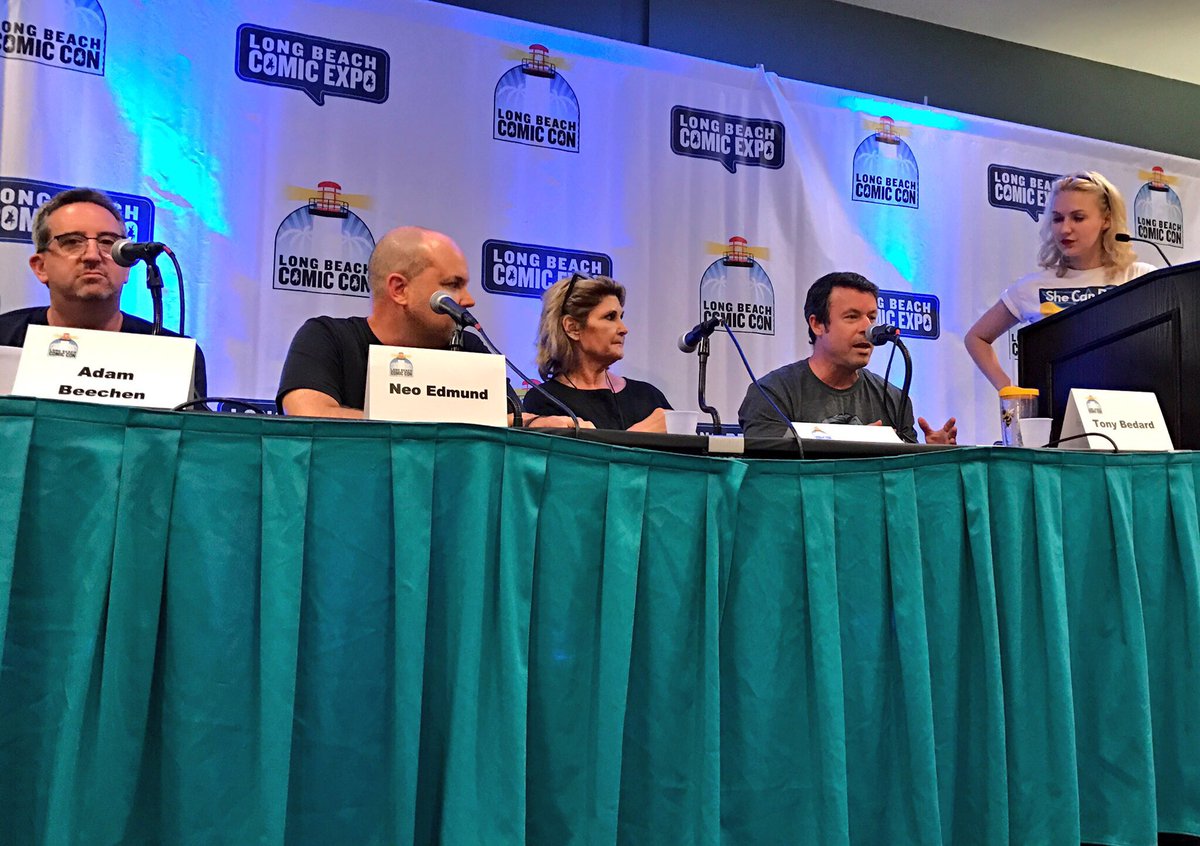 Writers use social media to reach fans, get gigs, update on projects, speakers said. Social media is especially good at keeping in touch with colleagues and fans.
"Social media is a positive thing," Bedard said, for keeping in touch. He said that It can be three years since you last saw someone, but when you meet someone at a con or something, you know everything that's going on, thanks to social.
At the Q&A, speakers were asked what advice would they give their younger selves if they could go back in time.
"Start earlier," said Tony Bedard, adding he wish he had started writing earlier than 25. He also said you should surround yourself with other people in your industry, where there are more people, connections, events and job opportunities. For Bedard, and most in entertainment, that means moving to LA.
Good collaboration with writers & artists is key. Working together can be 1000x better, said comic writer Neo Edmund.
Comics, Games, and VR: The Future of Transmedia
Speakers from Survios, Comic and game writers discussed how to tell a story across multiple media.
"What we believe at Survios is that we have a bigger story. How can we get that storytelling aspect to you the fans," said Mike Domaguing, Survios head of marketing. "We look at different platforms in terms of telling that story." he said, referring to games, social media, web series, and more.
Survios Raw Data started as a game, and recently launched a comic book at San Diego Comic Con.
See Bionic Buzz video of this panel.
COSPLAY
We ran into Batman Dark Knight in the hallway.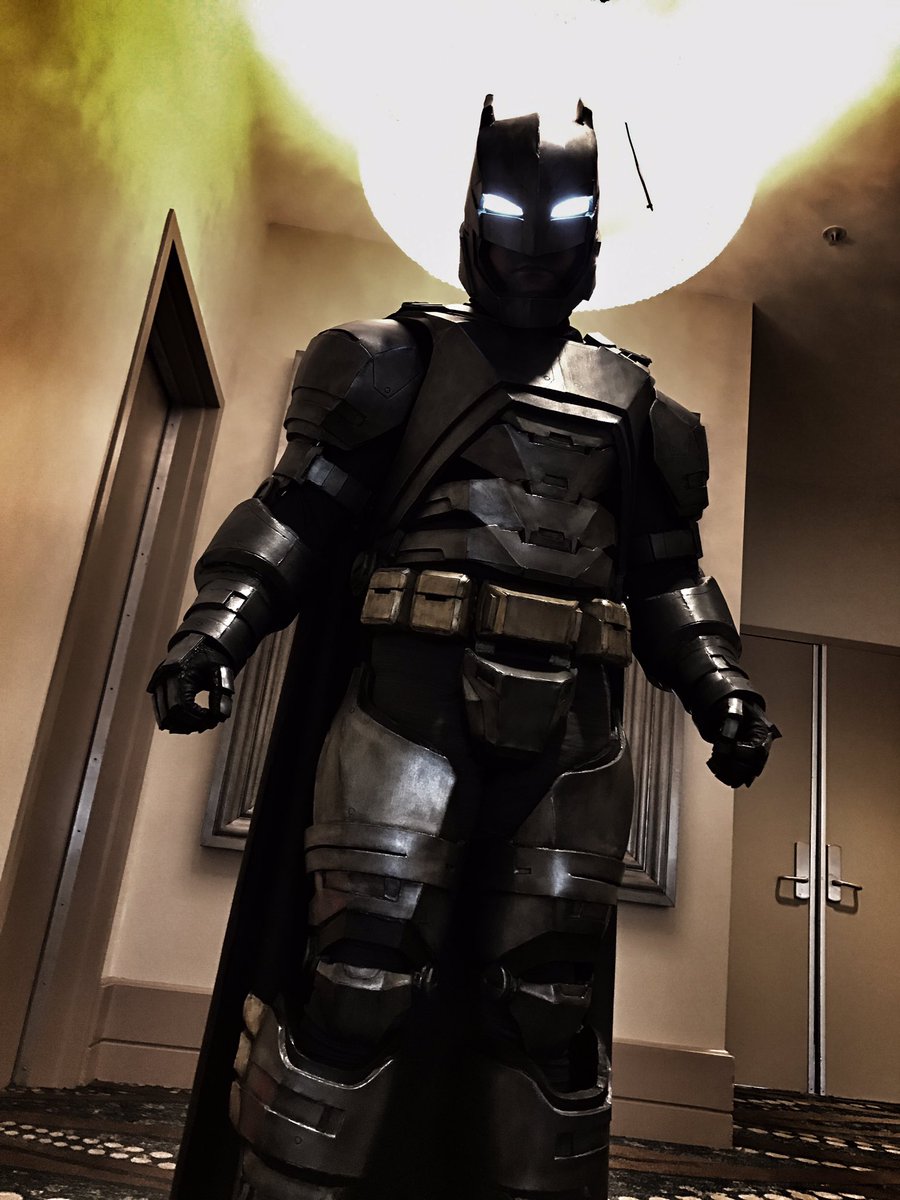 A friendlier Batman teamed up with Wonder Woman to fight Harley Quinn.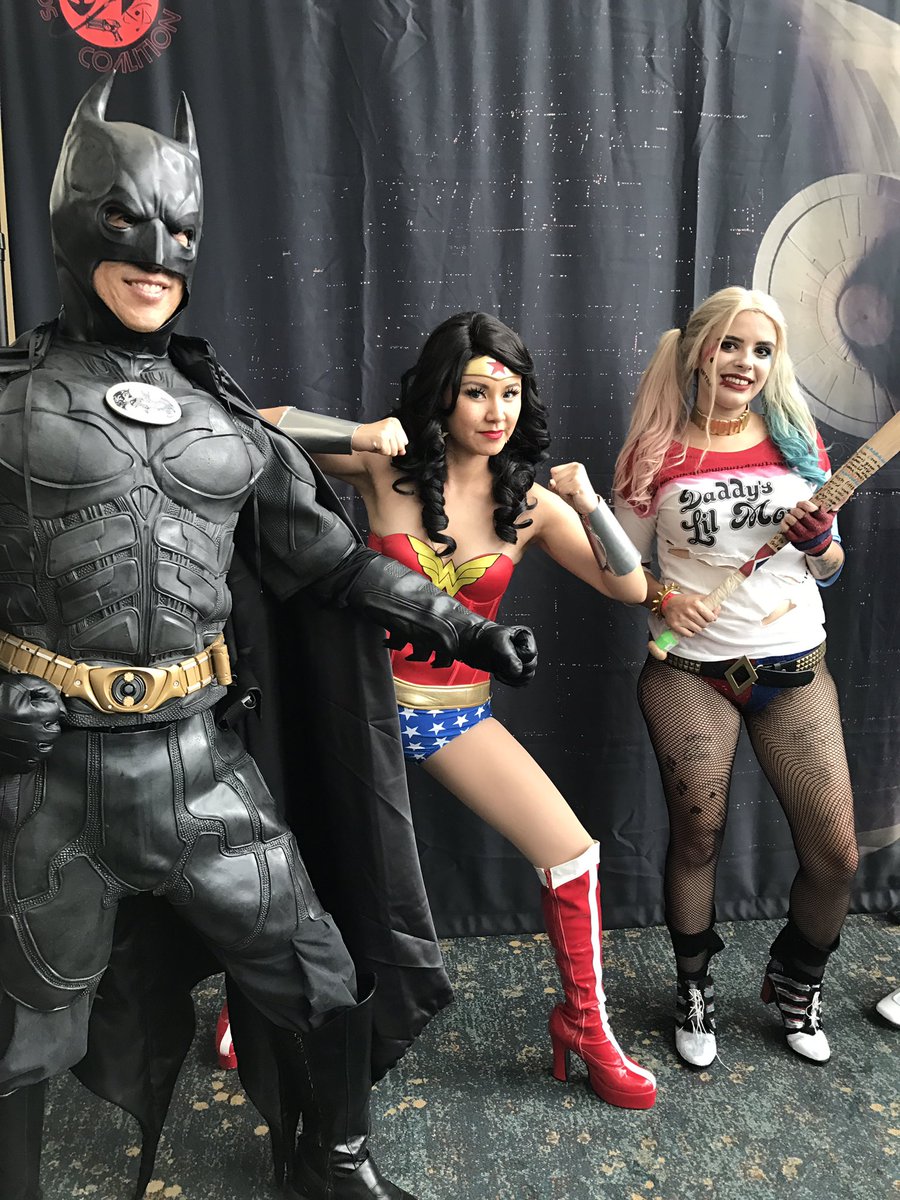 Iron Man Hulkbuster was spotted in case the Hulk got very angry again.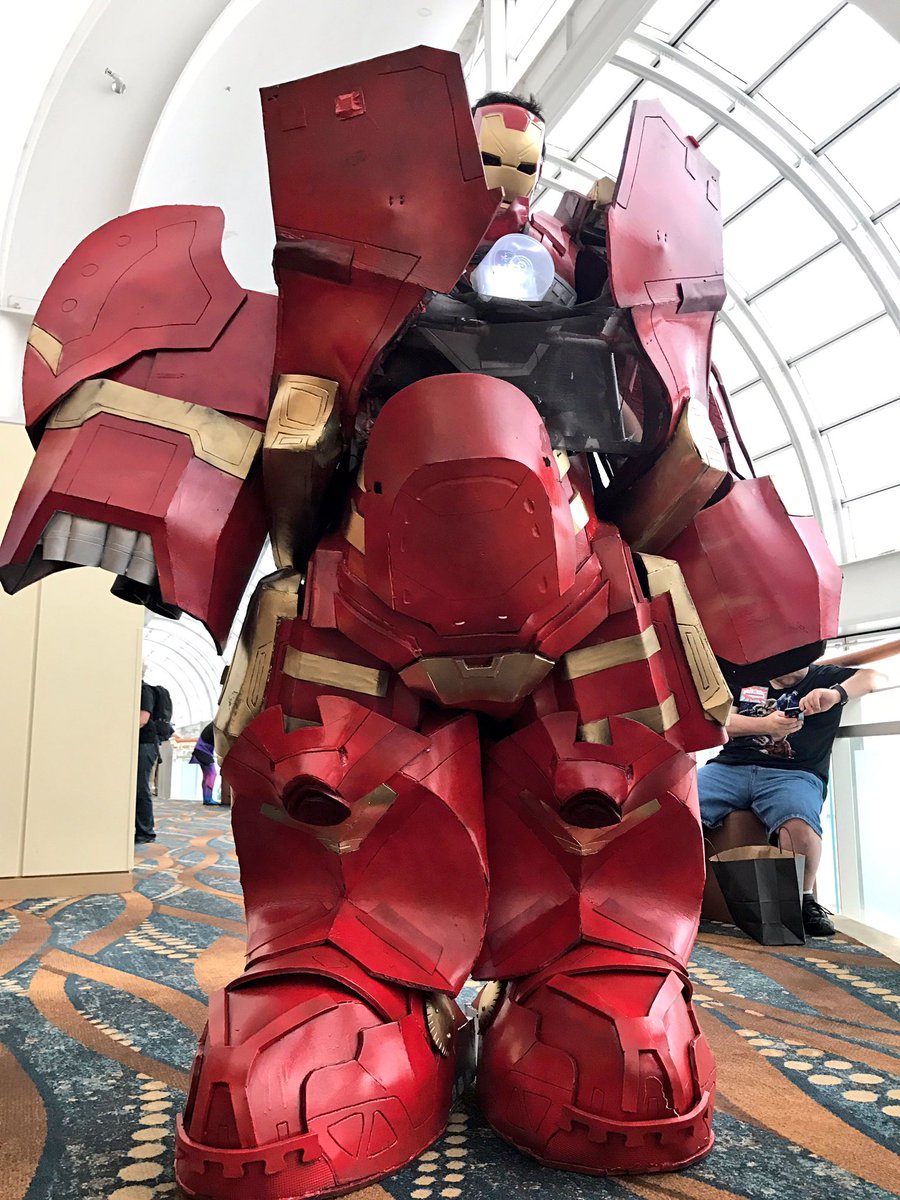 Doctor Strange and Scarlett Witch arrive to weird magic and probability fields to cool temperatures.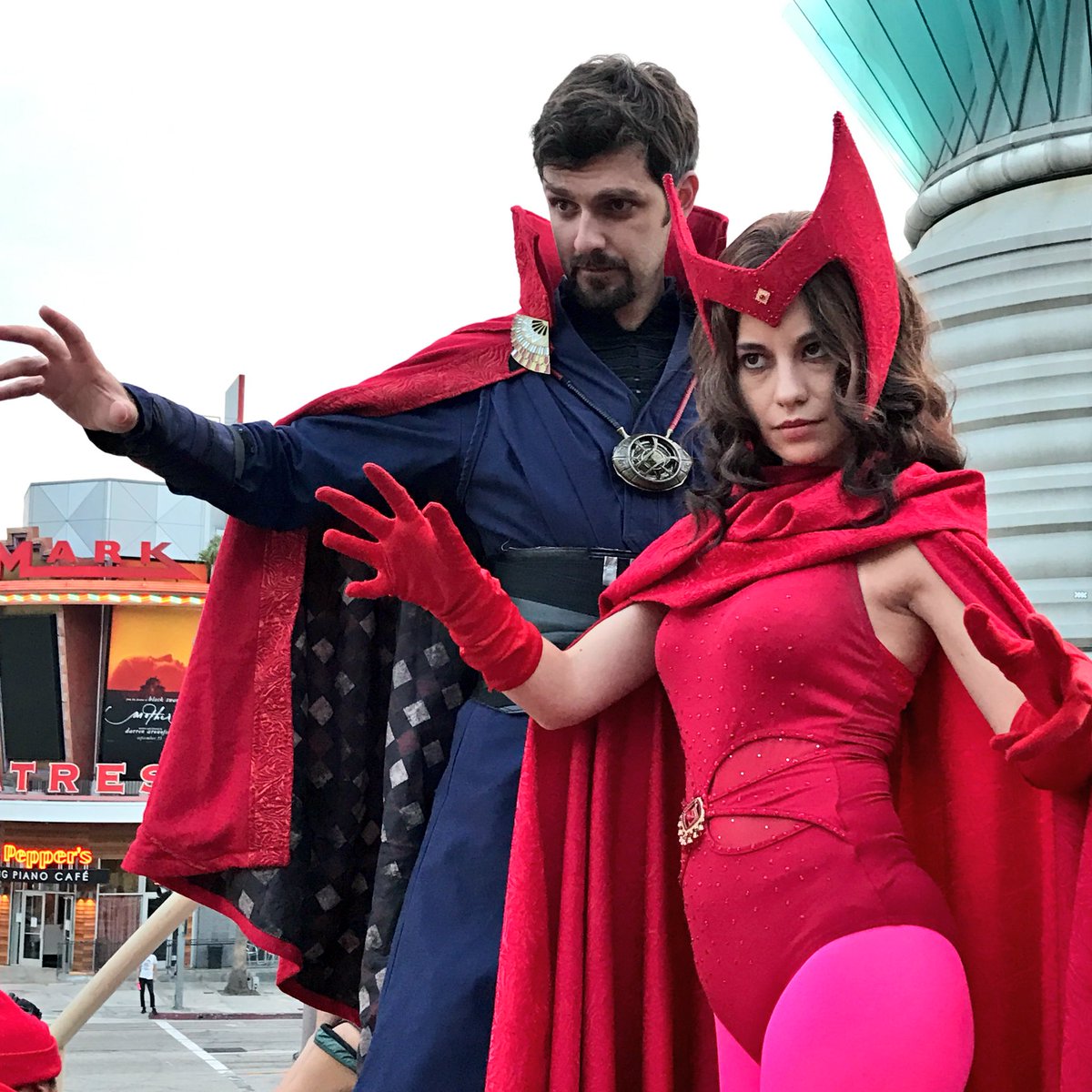 It was so hot, even fire demons got to fan themselves to keep cool.