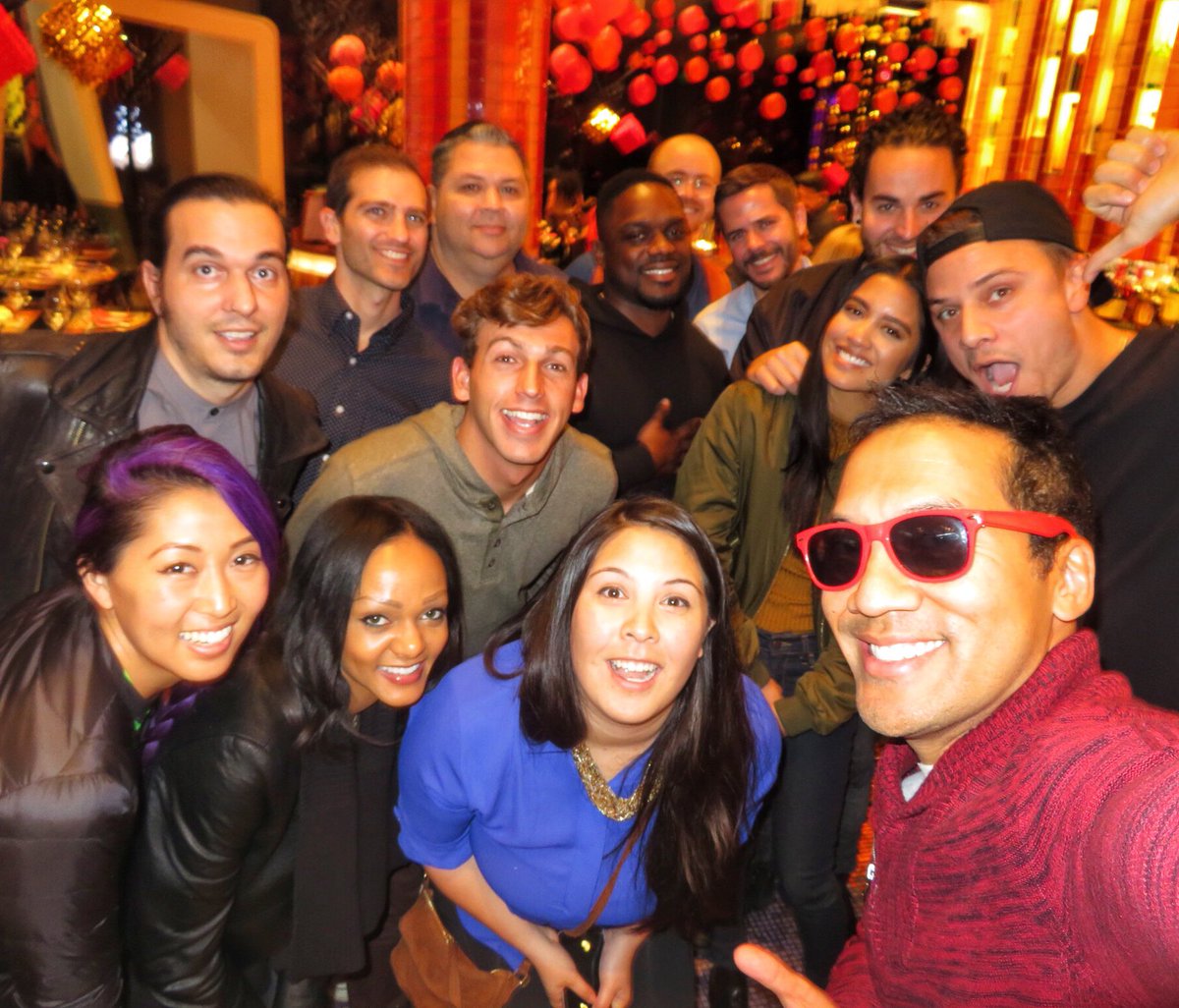 LAS VEGAS -Top Influencers did the first-ever livestream of New Year's Eve events on the Las Vegas Strip, livestreaming from fireworks and parties at Aria, MGM Grand, New York New York, and Mandalay Bay.
MGM Resorts International digital team concepted the idea to showcase all the fun activities from its several properties on the Las Vegas Strip, including hotels, restaurants (@mattjcutshall right at Aria), and performance venues.
The innovative campaign combines social media influencers with increasingly popular live. The hashtag for the event was #LiveFromLV, which on Twitter included an emoji of the vintage Welcome to Las Vegas sign. Livestreaming interest has increased over the past several months, ever since Facebook Live launched. The Streamys Awards added Live as a new category this year. Facebook opened up LA offices in Playa Vista, with a team dedicated to helping entertainment companies, celebrities, and brands use live.
The MGM Resorts digital marketing team used the Socialive platform to created a main live feed from combining live video from various influencers mobile phones at events along the strip around midnight. Socialive is a Silicon Beach Startup based in Culver City. Socialive CEO David Moricca spoke on our Silicon Beach Fest – Downtown LA live panel with speakers from Twitch and Mashable.
"As livestreaming rose in popularity throughout 2016, we thought about ways we could utilize real-time video to take our storytelling to a new level," said Jen Mitchell, MGM Resorts, Director of Social Media. "We had this crazy idea to be the first brand to broadcast 10 social media influencers from multiple locations in one livestream. We were thrilled to partner with some of the industry's best social media influencers including several of Twitter's Niche creators, and Socialive to share some of the incredible experiences guests can have across our Las Vegas resorts on New Year's Eve in real-time. Together, we made our dream a reality. It was a phenomenal way to kick off 2017."
The event is one of the biggest livestream event to date, with the most number of influencers at multiple locations.
Watch the @MGMResortsIntl Periscope livestream with all of the influencers: Danny Berk and SalliaSnap (0:0), Matt Cutshall (:13), Mari (7:40), Kevin Winston (7:56), Rocky Nash (8:21), Us the Duo (9:57).
Half of the influencers were from LA including:
– Sallia Goldstein aka @SalliaSnap, livestreamed from New York New York's Bridge Bash. Sallia is an LA-based Snapchatter known for her snap illustrations. She has been nominated for the Shorty Awards and Ghosty Awards for Snapchat creators. Sallia has done brand deals with 20th Century Fox, Disney Studios, MGM Resorts, Fruit of the Loom, OPI nail polish and more. Sallia spoke on our Snapchat Influencers panel last fall, and attended Luxor's Snapchat VIP CES party last year.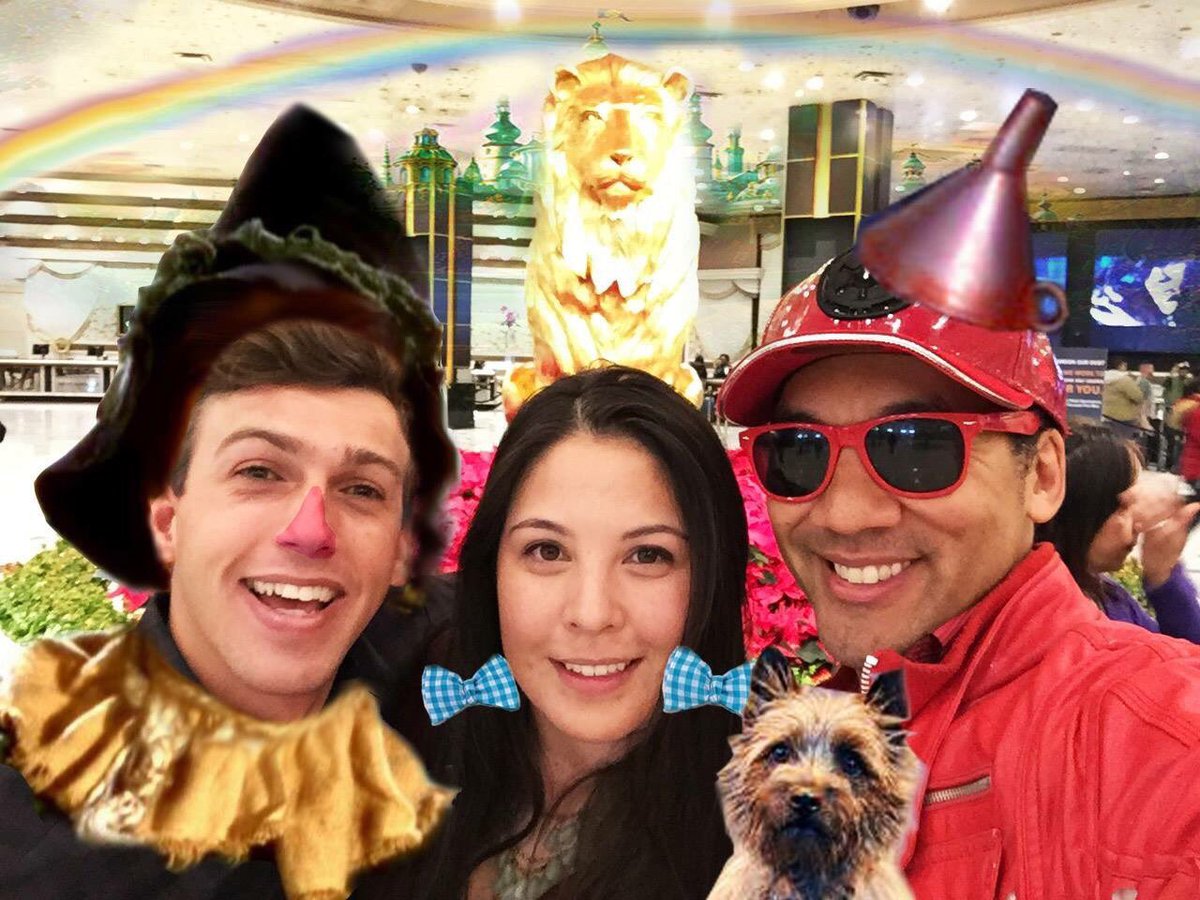 – Danny Berk @dannyberk, also livestreamed from New York New York's Bridge Bash with Sallia. Danny is a San Diego surfer turned Snapchatter who snaps his action adventures from surfing to skydiving. He recently signed a year-long deal with Jack in the Box, and has also worked with Zillow, X Games, Cox Communications, and the Citadel outlets. He hosted the Ghosty awards in London and was nominated for a Shorty Award for Snapchatter of the year. He was recently featured in Fortune magazine. You'll love is trademark Yeeeewwww!
– Mari Takahashi @atomicmari is a former ballerina who now plays games on YouTube for a living with Smosh Games. Mari livestreamed from the MGM Grand rooftop with panoramic views of the strip fireworks. Her recent brand deals include Twix at Lollapalooza, Samsung, and Pepsi at New York Comic Con.
– Matt Cutshall, attended the Bruno Mars concert at the new Park Theatre. Matt is an LA based influencer.
– Digital LA founder Kevin Winston showed the scene from the street, watching Aria's fireworks show overhead.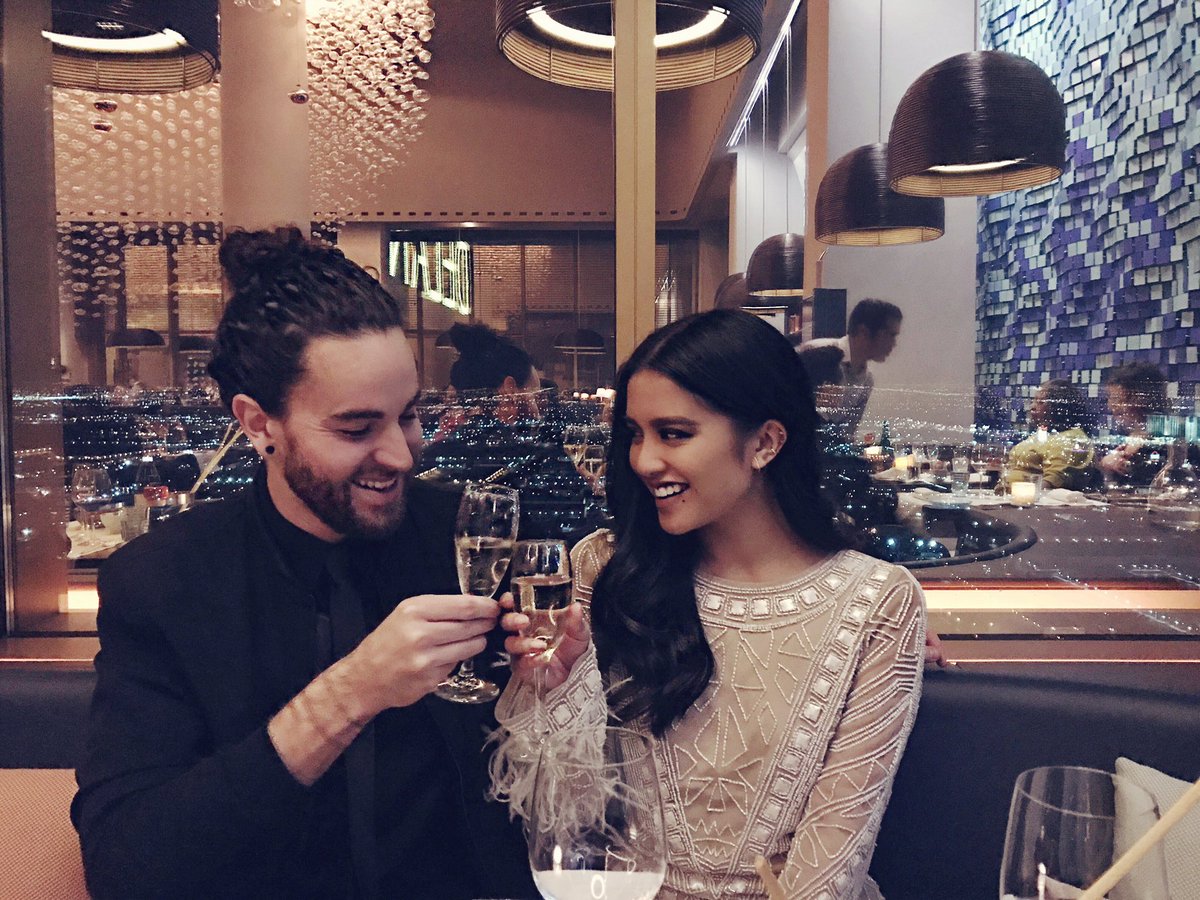 – Us the Duo artists livestreamed from the Delano rooftop bar Skyfall, with panoramic views of multiple fireworks displays along the strip. Us the Duo is based in LA, with several songs released. Photo right by @ustheduo dinner at the Delano.
– Rocky Nash is a Las Vegas based food and lifestyle livestremaing host. She livestreamed from the Luxor LAX nightclub party.
– Greg David Jr aka @Klarity, a cross-platform comedy influencer who lived in LA, and recently moved back to New York. Greg spoke on our Vine Star panel just as Vine was starting to increase in popularity, back in Feb, 2014.