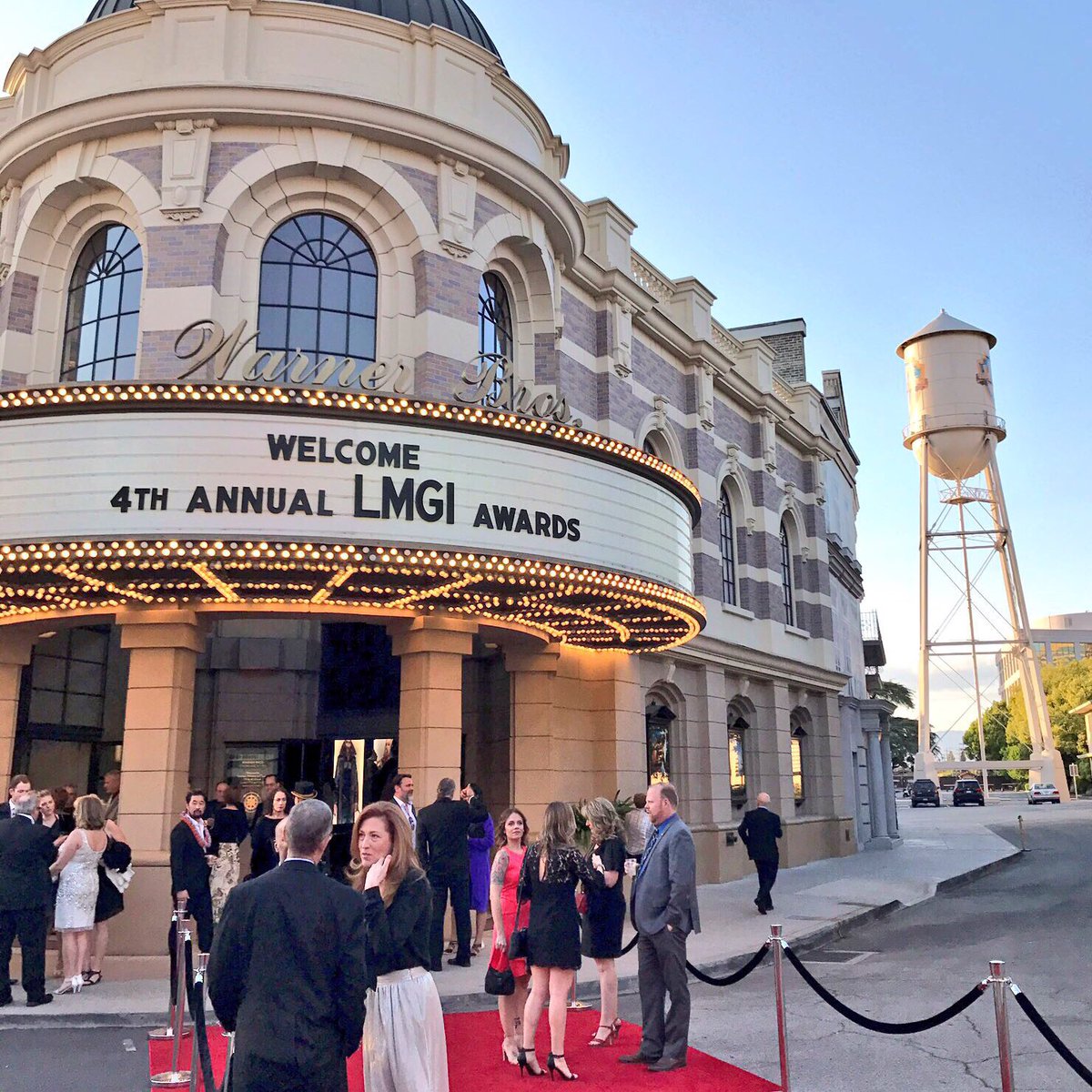 LOS ANGELES – Netflix and Amazon Studios represented at the fourth annual Location Managers Guild International Awards on the Warner Bros. lot in Burbank on Saturday April 8. Netflix was the Premier sponsor, and its head of physical production presented an award. Amazon Studios head of production also presented an award.
"Location managers are the unsung heroes of the film industry," said Amazon Studios Original Movies Head of Physical Production Mary Ann Marino. Amazon Studios has an office in Santa Monica and plans to expand soon.
This was the first time digital has had a major presence at the awards, which recognize excellence in finding locations in film and TV. Both studios have increased their production with original shows over the past few years.
Congrats to winners of the awards including: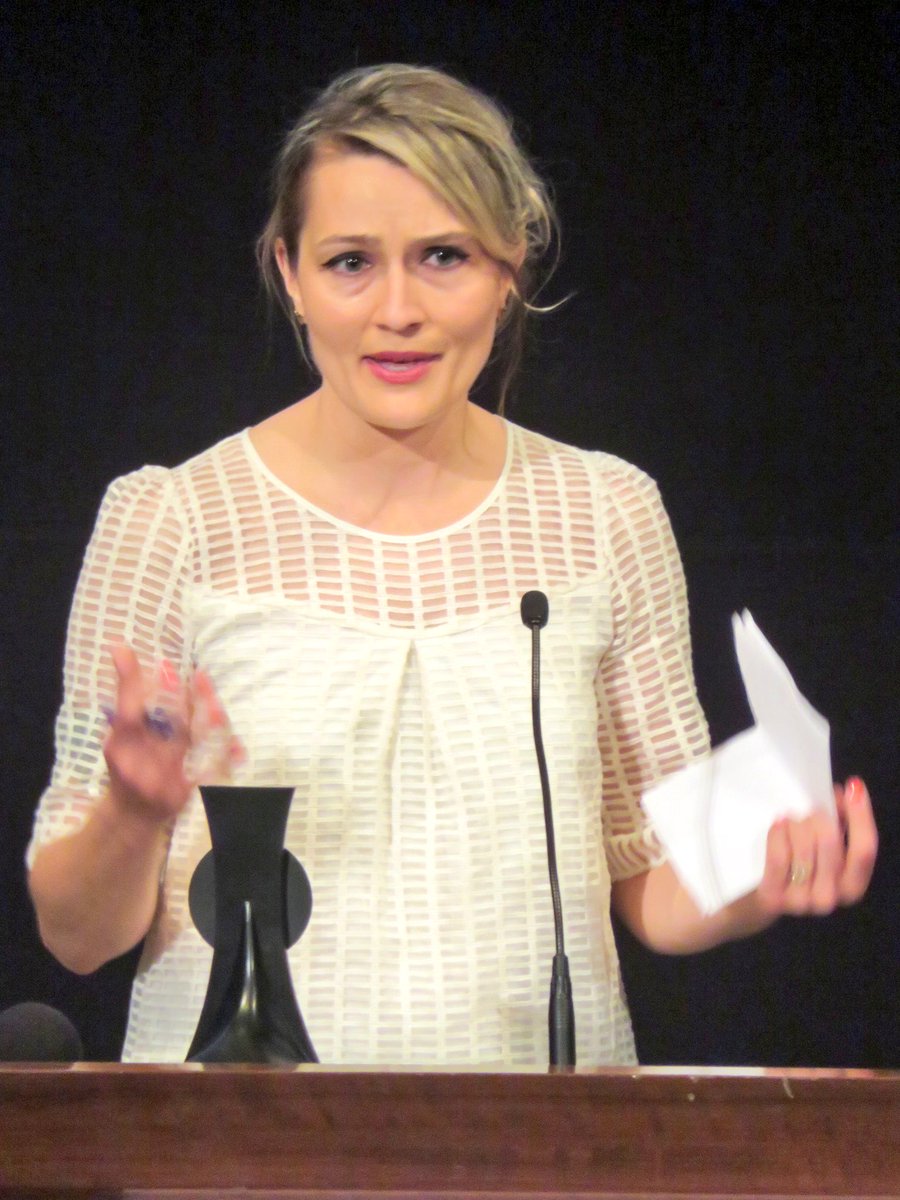 – Period TV: Westworld and The Crown tied for first. Westworld filmed its panoramic western landscapes in Utah, working with the Utah Film Commission, which was also nominated for the Film Commission award.
Mandi Dillon, location manager on Westworld (photo right) thanked show creators Nolan and Lisa Joy for collaboratively working together to find the best locations to tell the robot theme park story.
– Contemporary TV: The Night Manager
– Contemporary Film: La La Land. The location managers thanked various neighborhoods of LA for helping making their film possible.
They thanked the transportation department for blocking off the 105/110 exchange for the opening dance number, Griffith Park Observatory, Hermosa Beach pier, and more.
The location manager who found the sunset overlook for the sunset dance insisted that it had to be the location for the dance.
And it ended up being in the poster.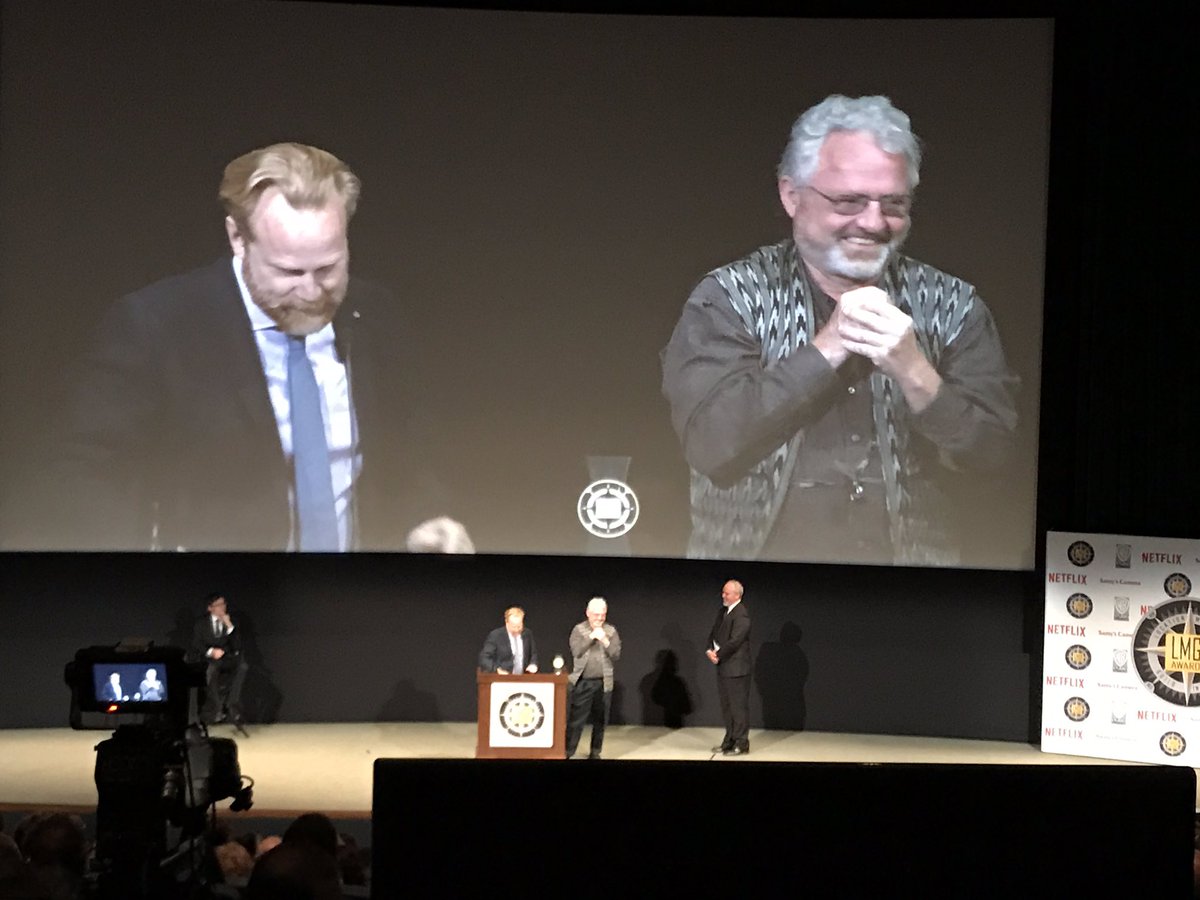 "I would like to thank content," said one of the winners, thanking writers and filmmakers for having the vision to set their film in amazing locations to take viewers to another world. "And the beauty of the universe," he added (photo right).
– Period Film: Hidden Fences
– Film Commission: The Royal Film Commission of Jordan won for working on Star Wars: Rogue One, which filmed its Jedha scenes at Wadi Rum in Jordan.
A representative from the Royal Film commission said it's often difficult to get Hollywood studios to film in Jordan because they are unnecessarily worried that it's so close to Syria. Jordan has not had any related problems, and is further away than Santa Monica is from Burbank, he joked.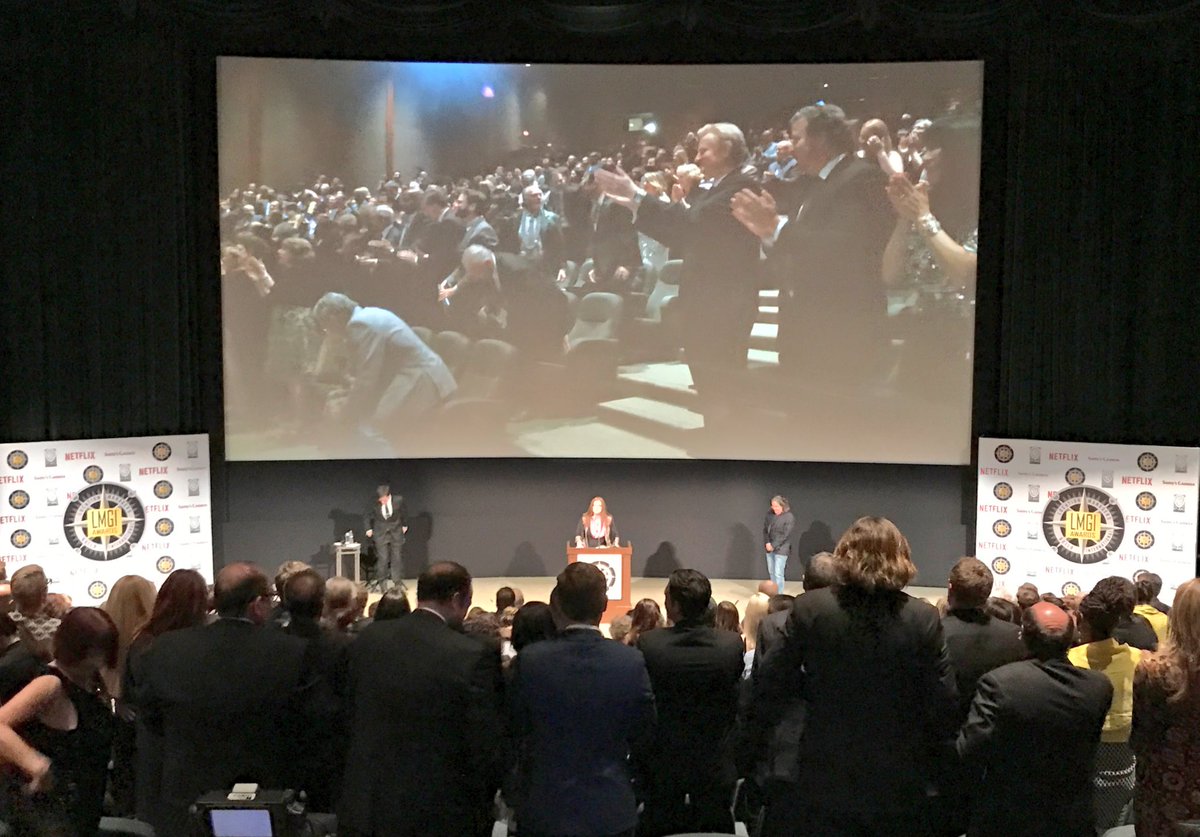 LMGI Awards Honorees
– Lori Balton: Trailblazer Award. Lori received a standing ovation for her work including Inception, Dark Knight Rises, Argo, Armageddon, Bosch.
– Director Danny Boyle received the Eva Monley Award, which he accepted via pre-recorded video.
– Lifetime Achievement Award: Stuart Raven Barter for his work including the Beat It Michael Jackson video and more.
AFTER-PARTY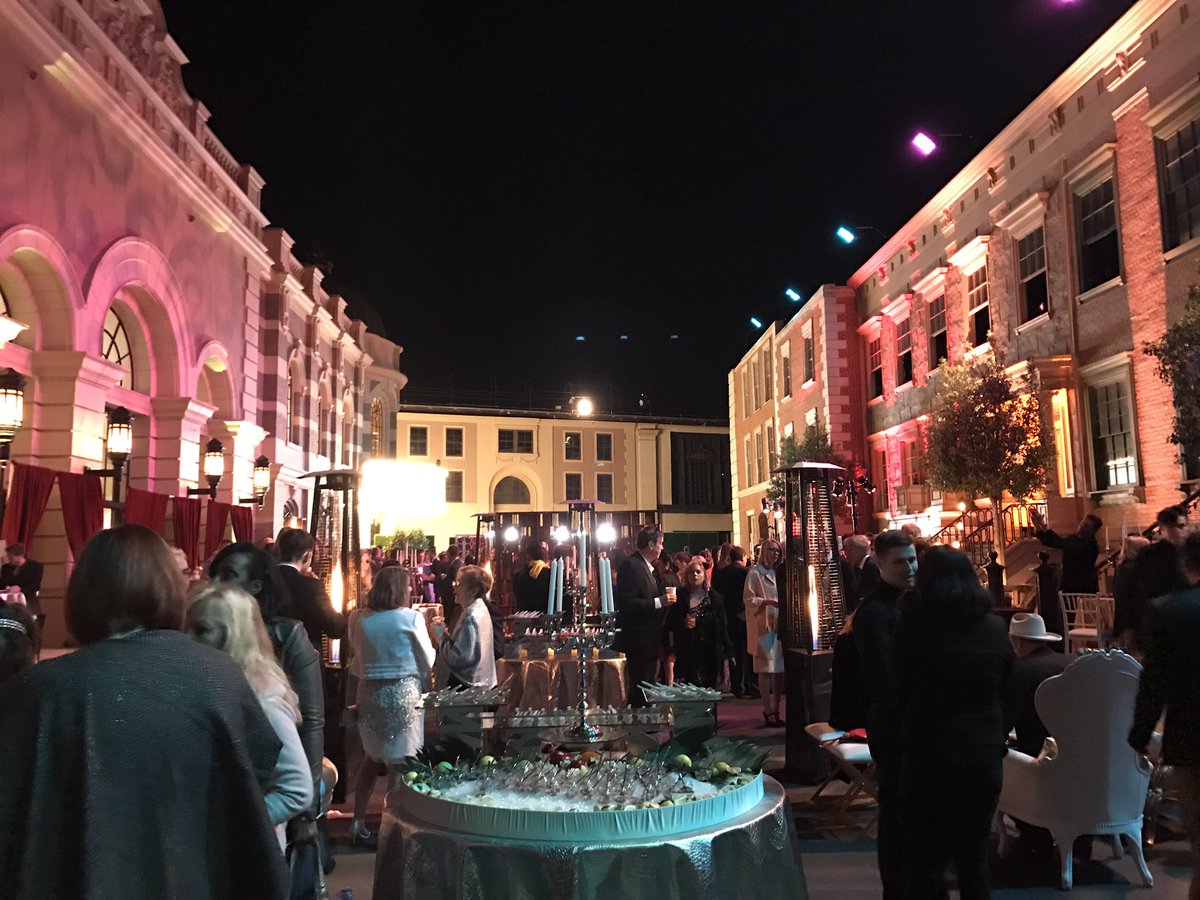 After the awards presentation, attendees enjoyed food and drinks at the after-party on the Warner Bros back lot in four themed locations, appropriately enough:
– Cheese and crackers station at the Game of Thrones inspired themed area
– Paella at the tropics area
– Candelabras and tablecloths with beef carving stations and asparagus in the main course dining area
– Candy shop with candy bar and Warner Bros chocolate dipped Oreo cookies and WB M&Ms.
Attendes also received a Warner Bros lot quick shuttle studio tour, including filming locations for Friends, La La Land, and dozens of TV shows and movies.
Visit the Location Mangers site for the full list of winners