The slapstick minions return in Minions: Rise of Gru, a fun origin story about Gru's childhood in the 70s, with lots of action and A-list voice talent joining in the jokes.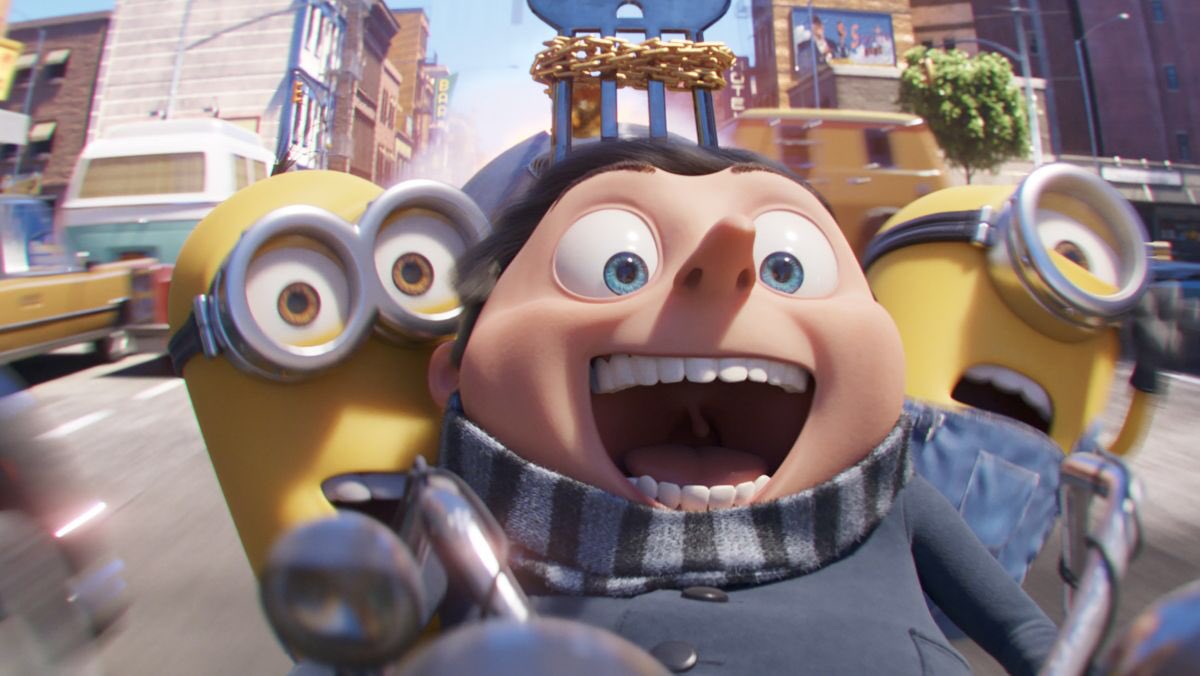 The top Hollywood voice talent is the stand-out story, with several Hollywood legends wanting to add their voices to the fifth movie in the Despicable Me franchise that started in 2010. Steve Carrell is back, voicing a kid Gru who idolizes the super villain team, the Vicious 6, voiced by classic action stars.
Taraji Henson plays leader Belle Bottom, who calls the shots for the team, including: lobster-clawed Jean Clawed (Jean Claude Van Damme), Stronghold (Danny Trejo), Dolph Lindgren (Svengeance), and Nunchuk (Lucy Lawless). The cast also includes Julie Andrews as Gru's mom, and Michelle Yeoh as kung-fu expert Master Chow.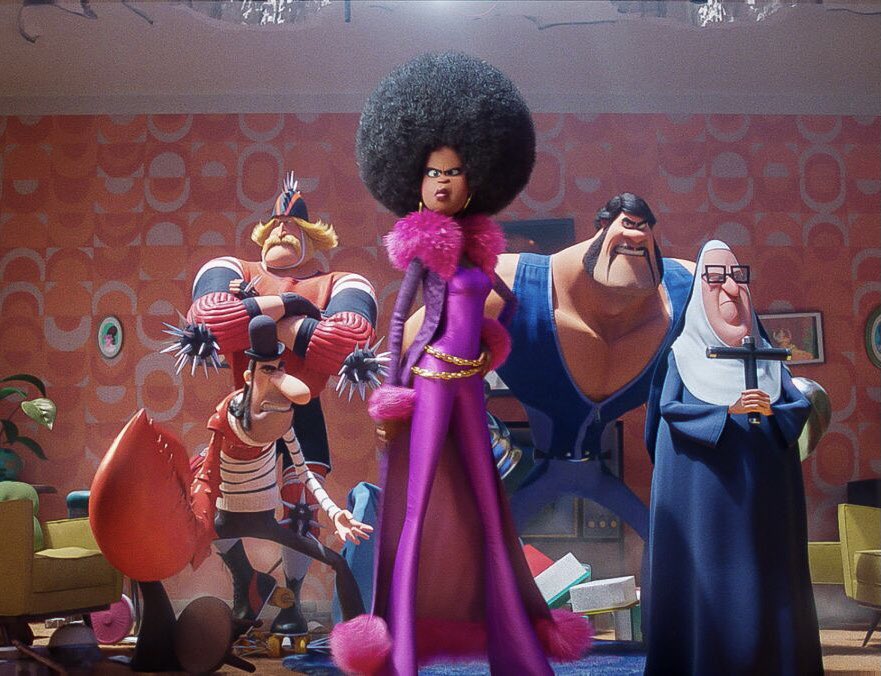 The story gives these top talented actors a chance to have some fun.
Young Gru is the outcast kid in school who idolizes a super villain team, the Vicious 6. After the Vicious 6 double cross their founder Wild Knuckles (Alan Arkin) on a heist, they put out a call to recruit new villains. Kid Gru finds out and auditions.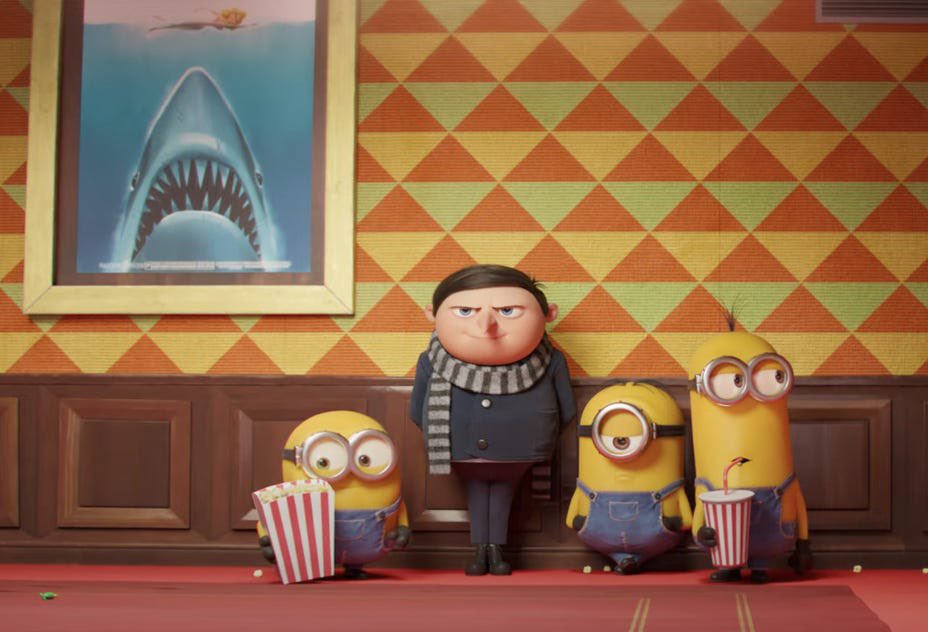 But he is rejected by their leader Belle Bottom (Taraji Jenson) for being just a pudgy kid. Scorned Gru steals their mystic Chinese Zodiac medallion out of impulse, rage, and proving his skills- and escapes their lair. The Vicious 6 pursue him.
Meanwhile, three minions who want to help Gru: Kevin, Bob, Otto and Stuart. They meet Master Chow (Michelle Yeoh) in San Francisco. She is an acupuncturist who's also an expert martial artist. The minions beg Master Chow to train them using the same puppy-eyes that Puss in Boots uses.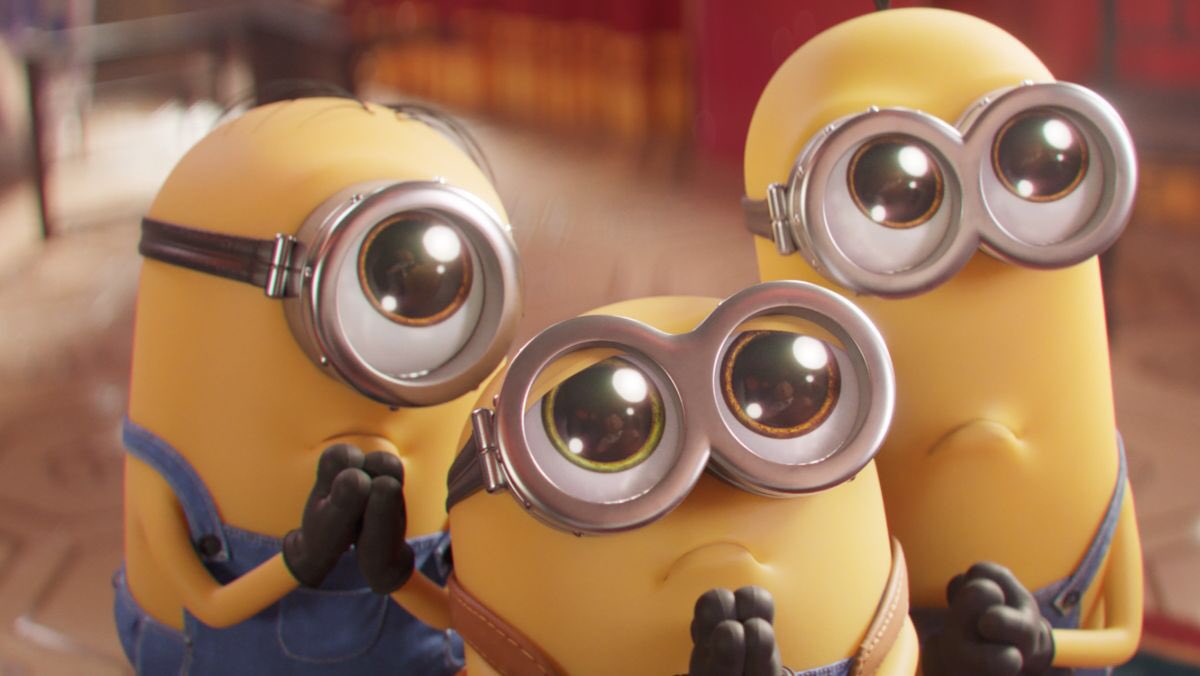 Master Chow agrees to train them in a hilarious minions do kung fun training montage. The Vicious 6 eventually track down Gru, and try to capture him at the San Francisco Chinatown parade, using mystical shape-changing powers of the Zodiac medallion. It's up to the three kung-fu minions to help Gru and save the day.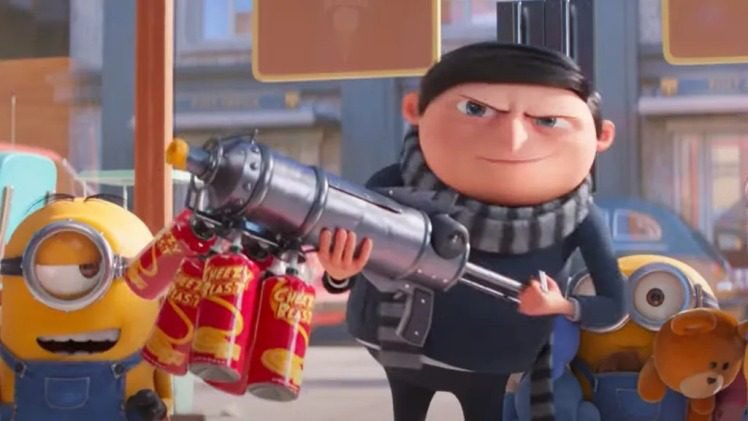 It's a good story with enough players with competing wants and needs, and alliance switchings to make things interesting. The finale action scene, with the Vicious 6 using mystical medallion powers to become larger than life creatures, against a colorful Chinatown parade, is visually a fun feast to watch. The animation and visual effects in this scene is visibly a step above the average minions film.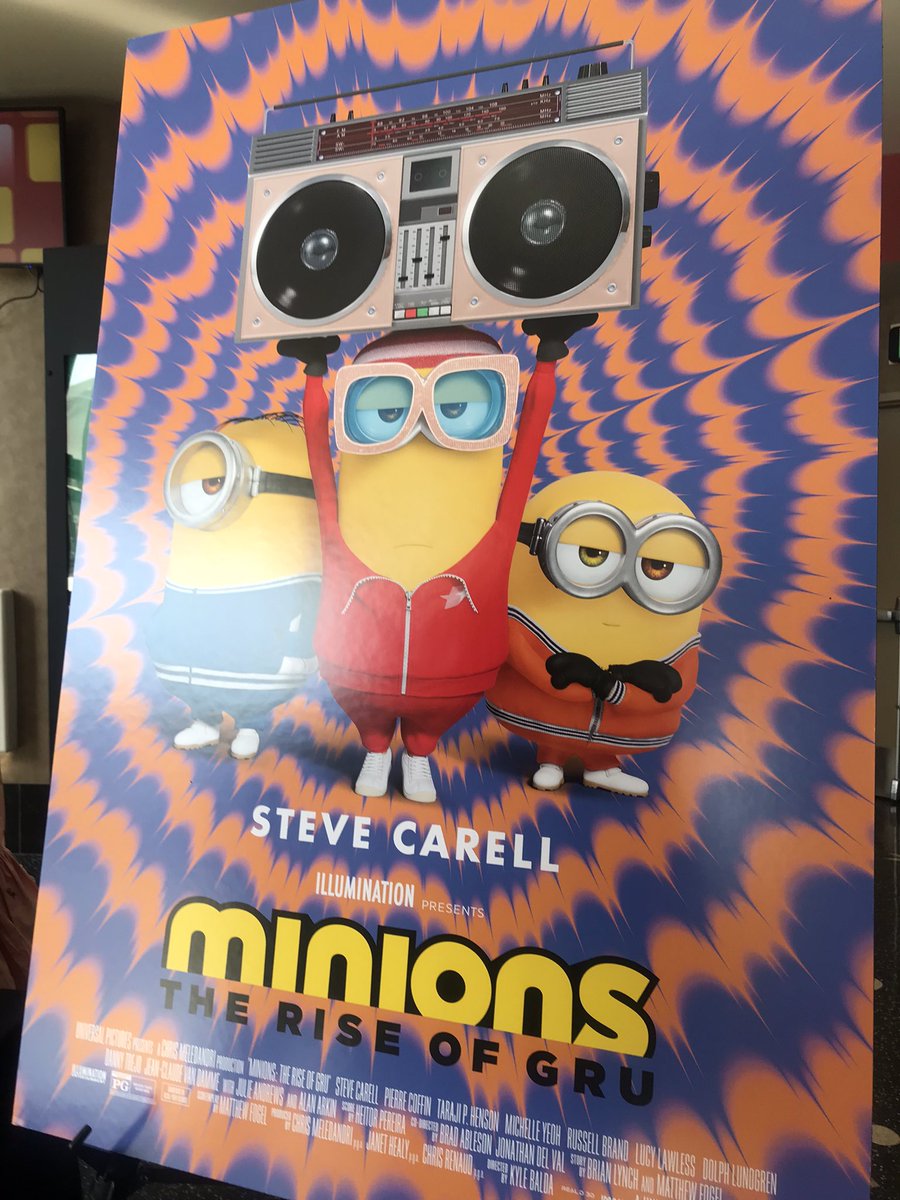 Kids and adults will enjoy the minions' slapstick humor. It's rife with bananas, stink bombs, and other physical humor, the same as it has always been, that keeps audiences coming back for some good laughs.
The 70s setting is a comforting nostalgically, with secret HQ entrances thru a record store, yes records! The 70s soundtrack has several classic hits, that will keep adults grooving in their seats. Titles include: You're No Good, Dance to the Music, Funkytown, and Fly Like an Eagle, and Turn Up the Sunshine. Some songs are covered by current popular bands. Grammy-winning H.E.R. performs Dance to the Music. RZA performs Kung Fu Suite.
The psychedelic character posters add to the 70s vibe.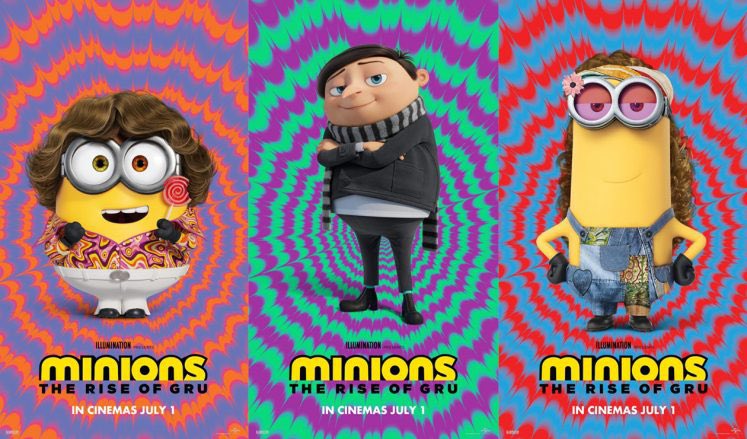 Overall, the film is fun, visually amazing, with lots of humor and nostalgic voice and soundtrack. It's one of the more fun films of the franchise.
8 of 10 bananas-nana-annas.
Minions releases nationwide Friday July 1.
The film premiered at the Annecy Film Festival in France in early June.