Disney Animation's 'Myth: A Frozen Tale' VR experience just released to the public via Oculus Quest. Fans will be able to download it and experience from home for the first time.
Elsa and Anna do NOT appear in the Myth: A Frozen Tale VR. Only an artistic version of the fire salamander and water horse appear.
The VR film had previously been available only for attendees at the Frozen 2 premiere on November 7 in Hollywood, and at select Positron chair physical demos and locations.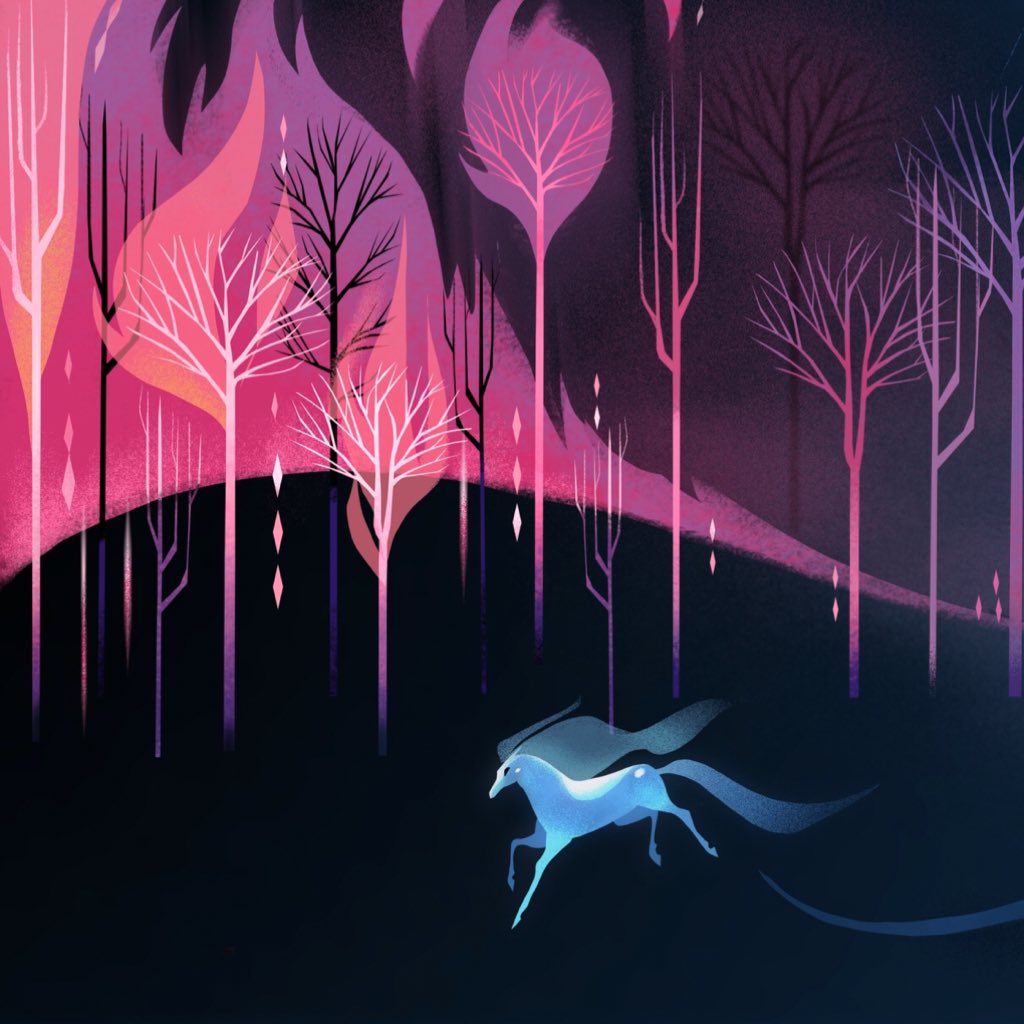 The VR experience is set as a bedtime story that transports you a mystical enchanted forest where the elemental spirits come to life, set to an original score.
"'Frozen 2' takes place in such an incredibly rich and exciting cinematic environment, and 'Myth: A Frozen Tale' allows viewers to explore and experience this world in a whole new way, said Clark Spencer, president of Walt Disney Animation Studios, previously at its November launch.
Director Jeff Gipson said "The idea for 'Myth: A Frozen Tale' came from a personal place for me, and was inspired by my family's tradition of telling bedtime stories. This led me to start thinking about what the world of 'Frozen' and some of the film's new elemental characters would look like in VR."
Myth was nominated for Outstanding Visual Effects in a Real Time Project at the VES Awards in 2020; see our article. 
The Myth  team discussed making Myth at Disney Animation studios, summarized in our VFX of Frozen and Myth article.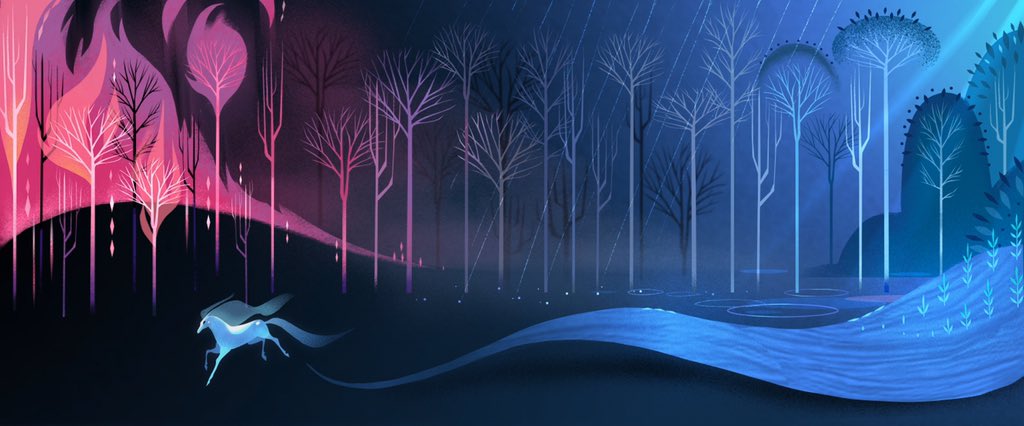 'Myth: A Frozen Tale' is set in a forest outside of Arendelle as a family sits down for a bedtime story. As the mother reads, the audience is transported to a mystical and enchanted forest where the elemental spirits come to life and the myths of their past and future is revealed.
With breathtaking production design by Brittney Lee, and a brilliant musical score by Joseph
Trapanese, this film follows in the 'Fantasia' legacy of using imagery and music together in an experimental way, using the latest advances in virtual reality to achieve that."