Oklahoma! corrals creative choices in a deliciously darker revival playing at the Ahmanson Theatre Sept 13 – Oct 16, perfect for pre-Halloween,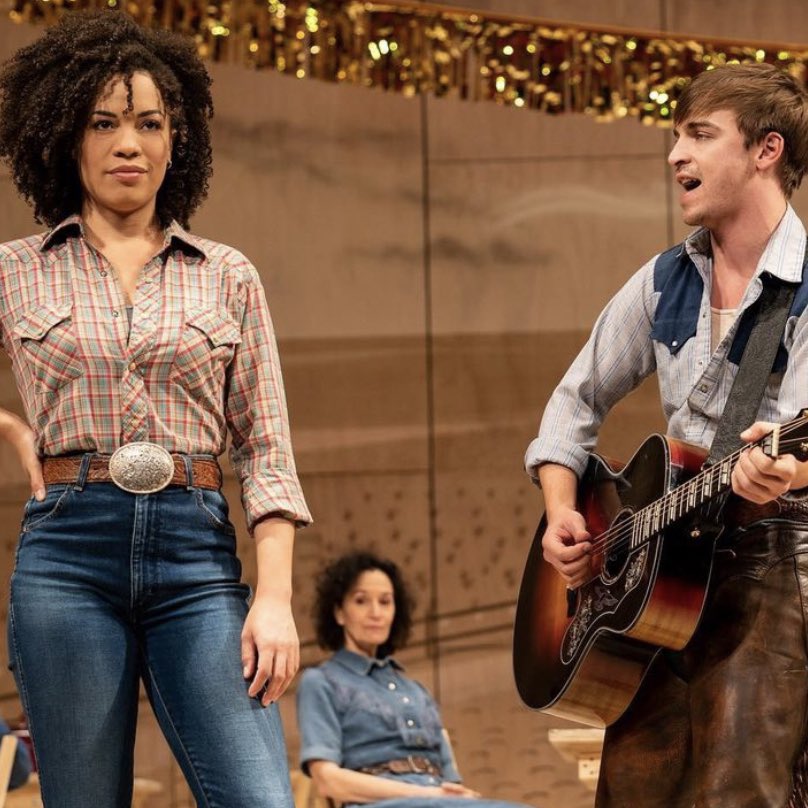 This isn't your parent's Oklahoma!
This revival starts with the basic plot of the original Rogers and Hammerstein's acclaimed 1943 musical and movie. But it makes it more diverse, edgy, and dark – in several scenes, literally. It won the Tony Award for Best Revival.
This Oklahoma! starts simply enough with a simple plot on a simple set. Plot: In an Oklahoma small town, a young cocky cowboy Curly (Sean Granville) wants to take a girl Laurey (Sasha Hutchins) on a date to the local dance. But she must choose between him and another suitor: her mysterious farmhand bad boy Jud (Chris Bannow), who's been eying her. In the subplot, Ado Annnie (Sis) must decide between two suitors of her own.
The set is simple: a bright and cheery country classroom style setting, with colorful party streamers. A flat Oklahoma fields background with a few farmhouses is the basic set for most of the show.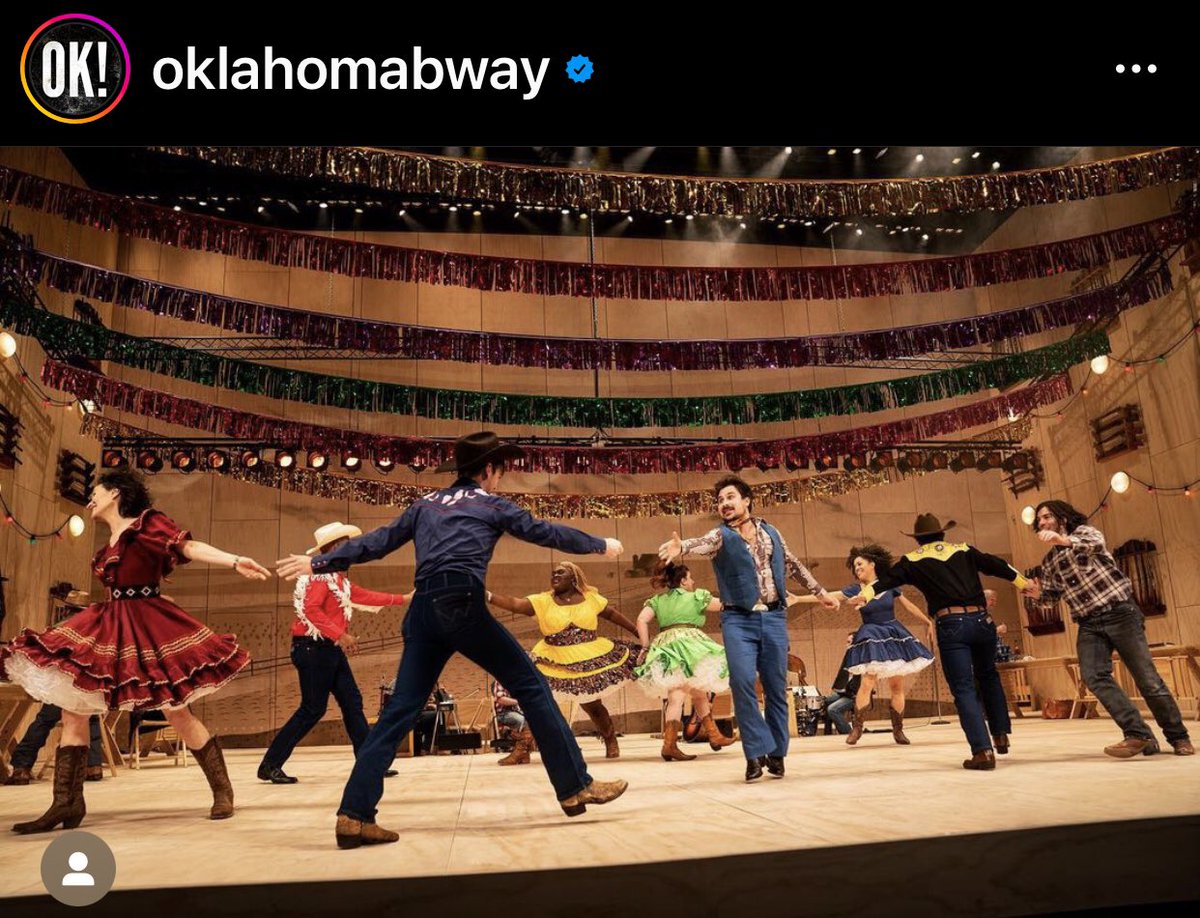 But there are hints that all is not as simple and cheery as they seem. Curly's shady advances and black hat indicate he's not such a golden boy. Jud Fry lurking down at the smokehouse gives creepy stalker vibes. Laurey appears to be the carefree innocent girl next door, but her fever dream sequence, where a barefoot dancer wearing a 'Dream Baby Dream' nightshirt contorts and leaps around on stage, indicates her internal torment and struggles as she must decide between her two suitors.
Their twisted love triangle gets dark quickly and literally. In several scenes, the stage goes completely dark, with just the voices of the actors, letting the audience's imaginations take over. In a few scenes, an extremely close camera gets right up in the actors' faces, projecting their faces huge on the three-story high background set wall, so you can see every emotion: tears and glint of malice.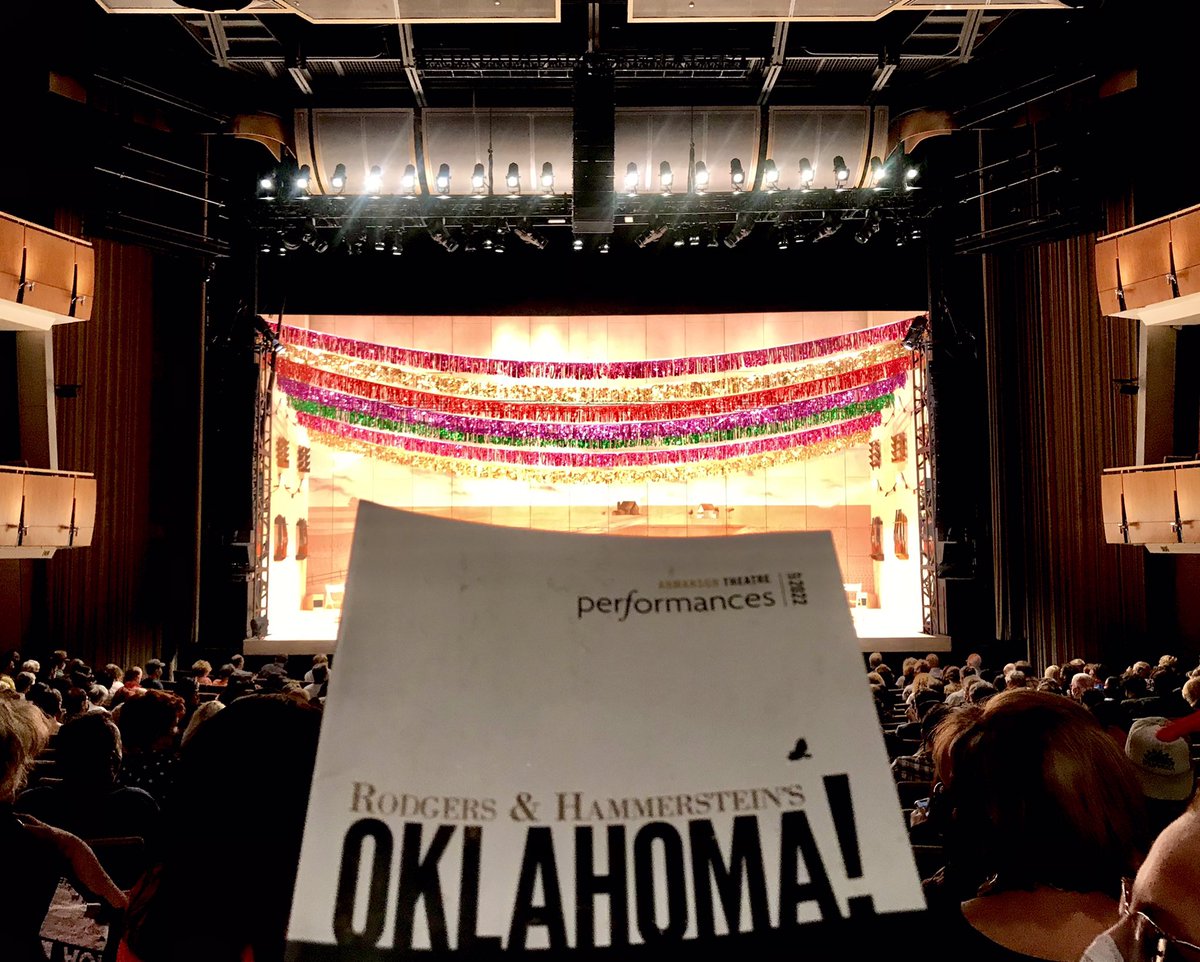 All three leads give excellent acting performances. Curly's singing vocals appear light as times, but he does play a good guitar. And it's good contrast to Chris Bannow's powerful deep vocals, like a powder keg ready to explode.
The refreshingly diverse cast also makes it different from the old Oklahoma. Both female leads Laurey and Ado Annie are played by black actresses. Sis steals every scene she is in as the big, black, and beautiful Ado Annie.
Several prop guns are used in the production, which emphasizes they are not actually real guns. In the program, the production says it is 'gun neutral': for every prop gun (there are 114 decorating the walls), the production donates $100 to anti gun non-profits.
A seven piece bluegrass band with banjo plays in the background for most of the show, serving also as the townspeople to witness the sinister story that unfolds.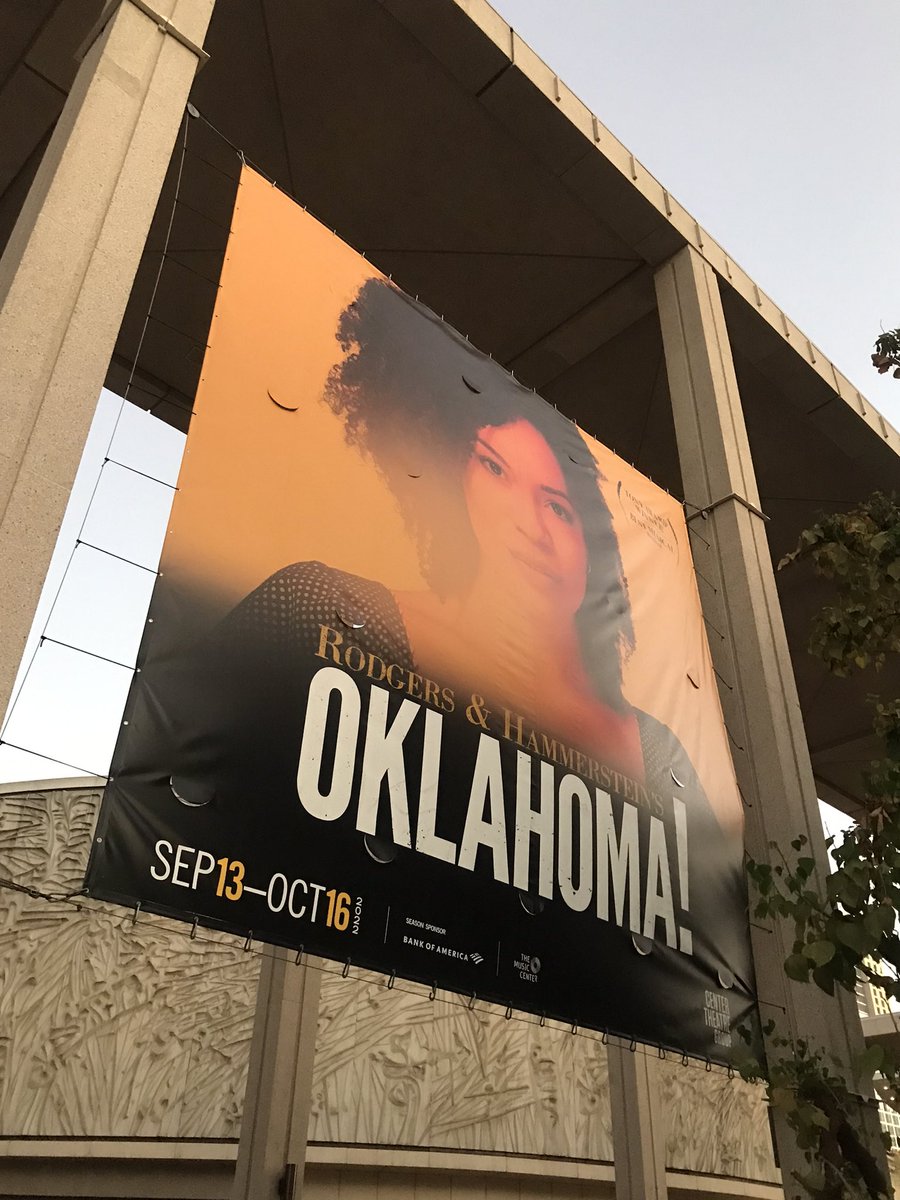 So while yes it's a musical, don't expect happy and cheery. It's more dark and dark humor commentary on heartland America.
Yes they sing 'Oh What a Beautiful Morning' and the titular 'Oklahoma!' but in this revival's new context, both songs hit different.
Oklahoma! runs at the Ahmanson Sept 13 – Oct 16.
Get tickets and schedule on the Ahmanson site.