The five Animated Feature Oscar nominees behind Toy Story 4, How to Train Your Dragon, and more discussed how they animated a spork, dragon, yeti and severed hand at the Academy's Animated Features panel on February 8 at the Academy HQ in Beverly Hills.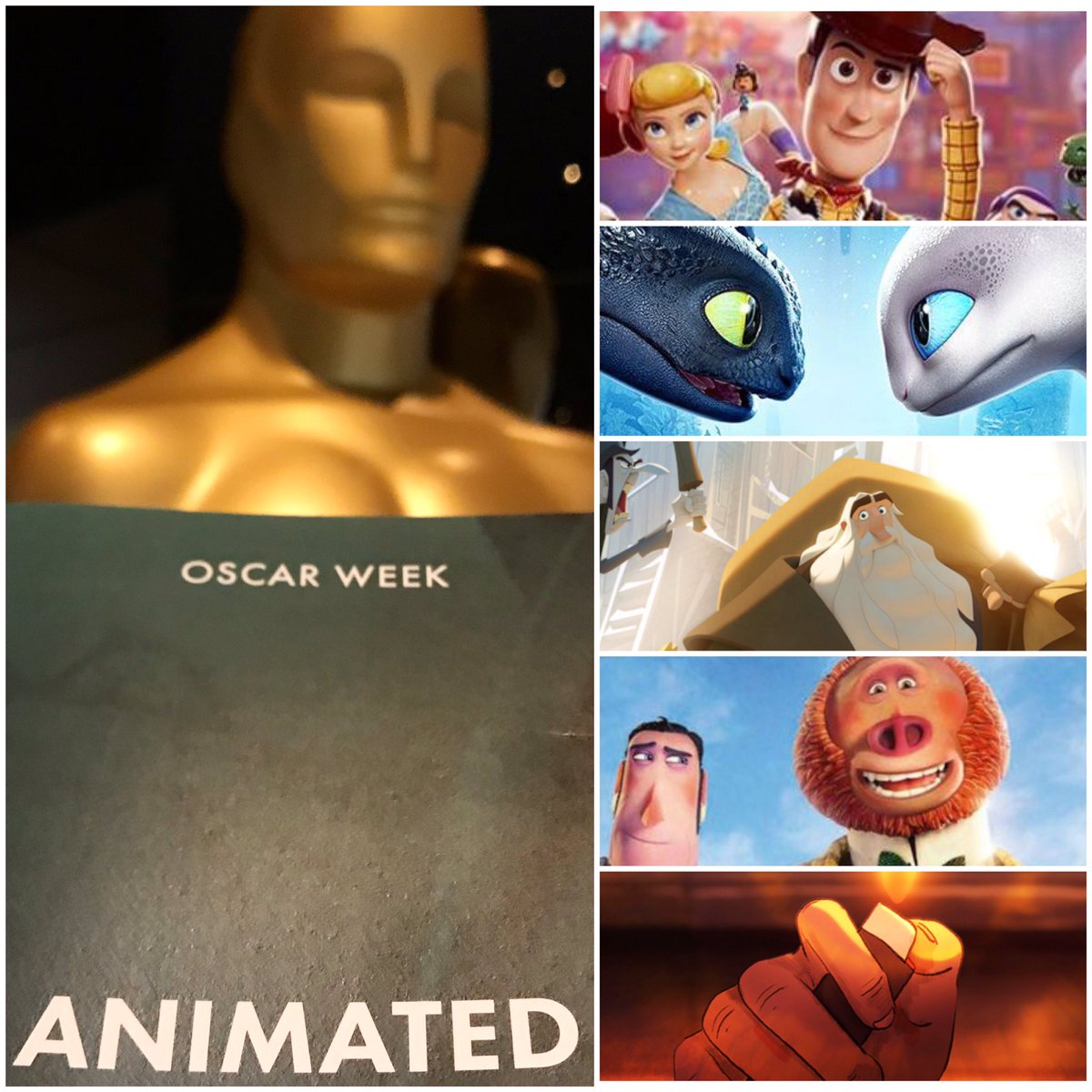 The event is part of the Academy's Oscar Week, where nominated filmmakers discuss their craft at events open to the public the week before the Oscars.
Toy Story 4
In developing the story for Toy Story 4, Pixar wanted to revisit the rules of Toy Story. If a kid plays with a rock, does that become alive, because kids do that all the time. When parents gave their kids a toy, the kid opens the toy, and plays with the box. The idea of making a toy out of a spork stuck, and became Forky.
As a newcomer to the Toy Story universe, Forky also invites Woody to explain the toy-kid relationship world and reanalyze his kid-ownership beliefs, which becomes the main story. Woody deciding not to be owned by a kid ends his story arc, developed in the first film.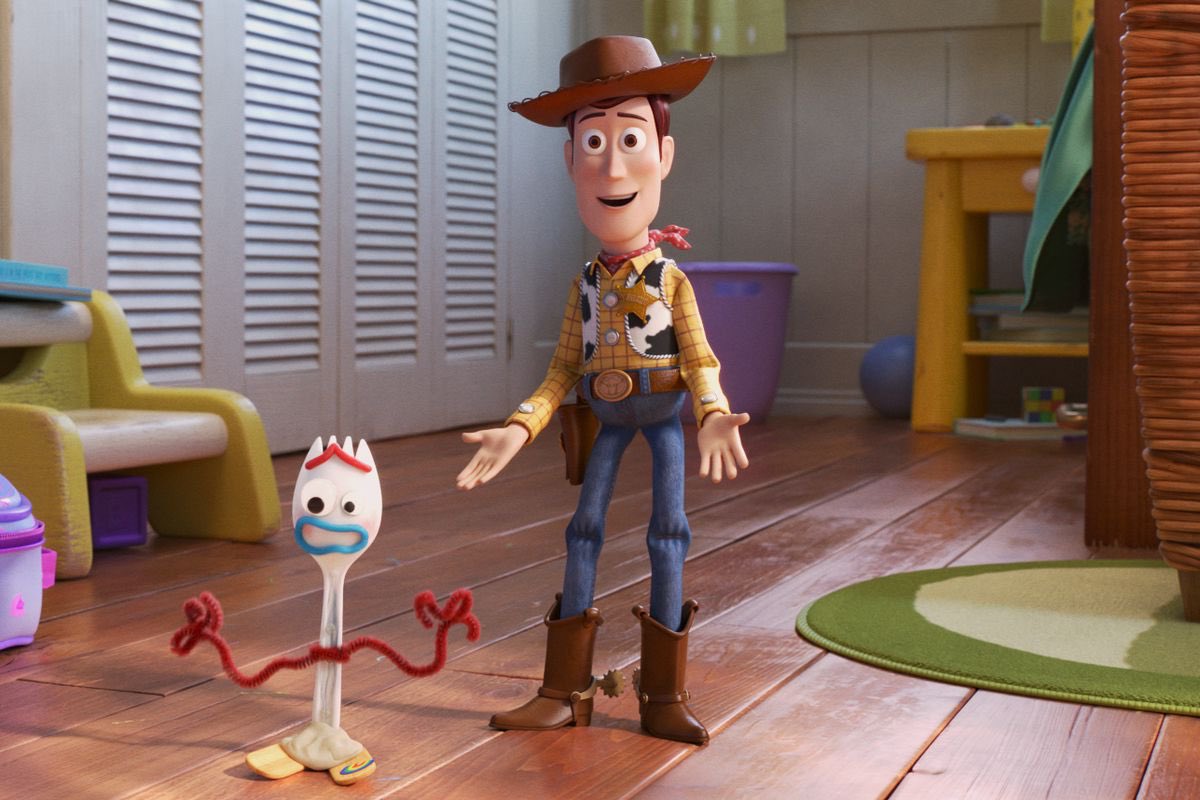 Pixar filmmakers said that while Pixar has grown a lot since the first Toy Story film, it still feels indie, while part of Disney. There's still a rogue group, punk garage band feel. "We are allowed to fail," said one speaker, adding: Just fail fast, fix it, improve it, and move on.
The Toy Story 4 animators included some veterans who worked on Toy Story 1, and some newer animators who were kids when Toy Story 1 came out – which inspired them to get into animation. The senior animators didn't want to mess Toy Story up. The newer animators said: We can't mess my childhood up! Speakers said appealing to both audiences made it a better film.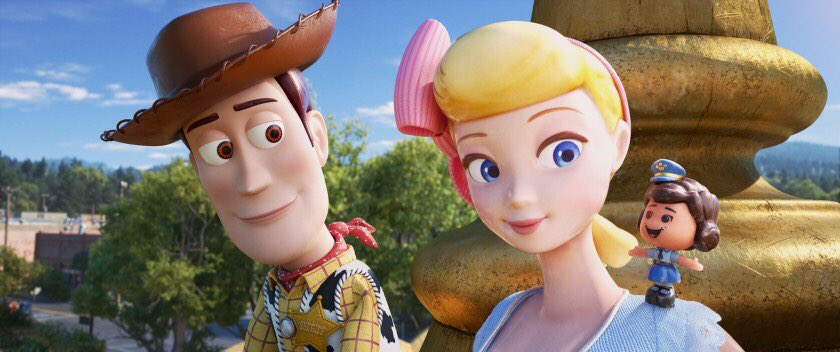 There were at least 10 versions of Toy Story 4, speakers said. The story had to do a lot: incorporate new fan-fave character Forky, reintroduce mysteriously lost character Bo Peep, complete Woody's arc, still give Buzz and Jessie something to do, and have a satisfying conclusion to the franchise.
How to Train Your Dragon: The Hidden World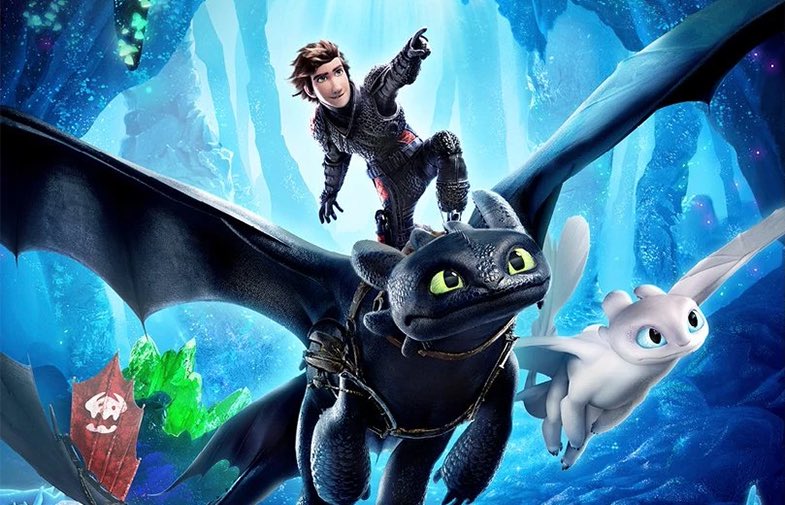 Dragon also culminates the end of the franchise. Filmmakers realized that Toothless the dragon eventually had to leave Hiccup to return to his home world.
All three films have been nominated for Academy awards, noted Bonnie Arnold, producer on the film.
In the film, dragons Toothless and new character Light Fury don't talk. All of their communication is non-verbal, and relies primarily on animation (and sounds). For reference, animators looked at YouTube videos of animals including dogs, cats, and owls, for how Toothless and Light Fury interact with each other and human characters.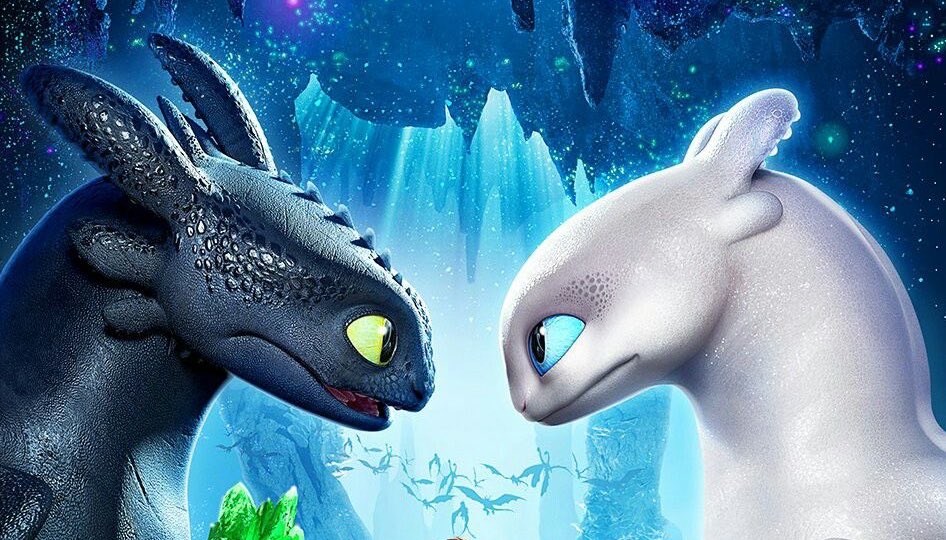 The film also focused on fully animating the environments, including trees, grass, and bushes, to make the world more immersive. Instead of having a scene take place on rocky ground (which doesn't need to be animated), scenes were set in grassy fields and forests, with wind rippling through the background, creating a more immersive world.
The final Hidden World scene pops with color and life, another highlight in the film.
Klaus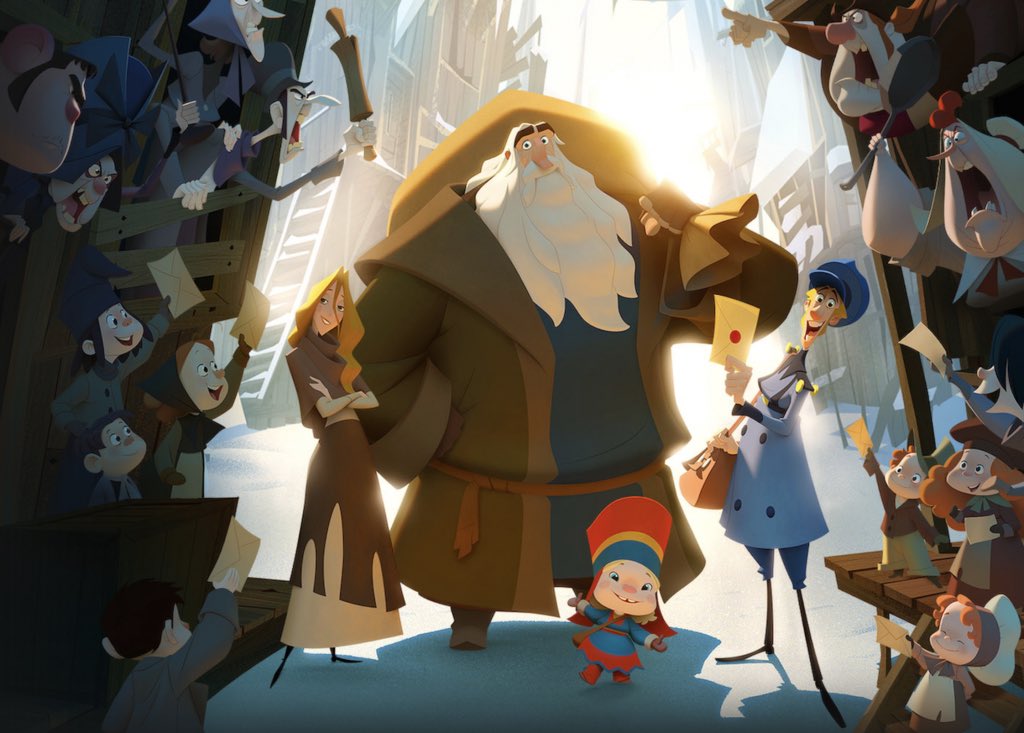 Klaus uses 2D animation, not just for nostalgia, but to innovate in telling stories.
Filmmaker Sergio Pablos used to work at Disney (Tarzan), where 2D animation was viewed as nostalgia. He wanted to move forward and innovate in 2D with lighting and other techniques. He created a studio to develop new animation tools for lighting, etc. in Madrid, where his team hired and trained animators quickly.
Klaus also hired international staff to work on the film, thanks to its Madrid location in central Europe (and not enough local Spain talent). The crew is from Spain, Poland, and more than a dozen other countries. The crew also consciously strived for gender parity in hiring, with excellent results: 43% of crew was women, in a field which skews male.
Missing Link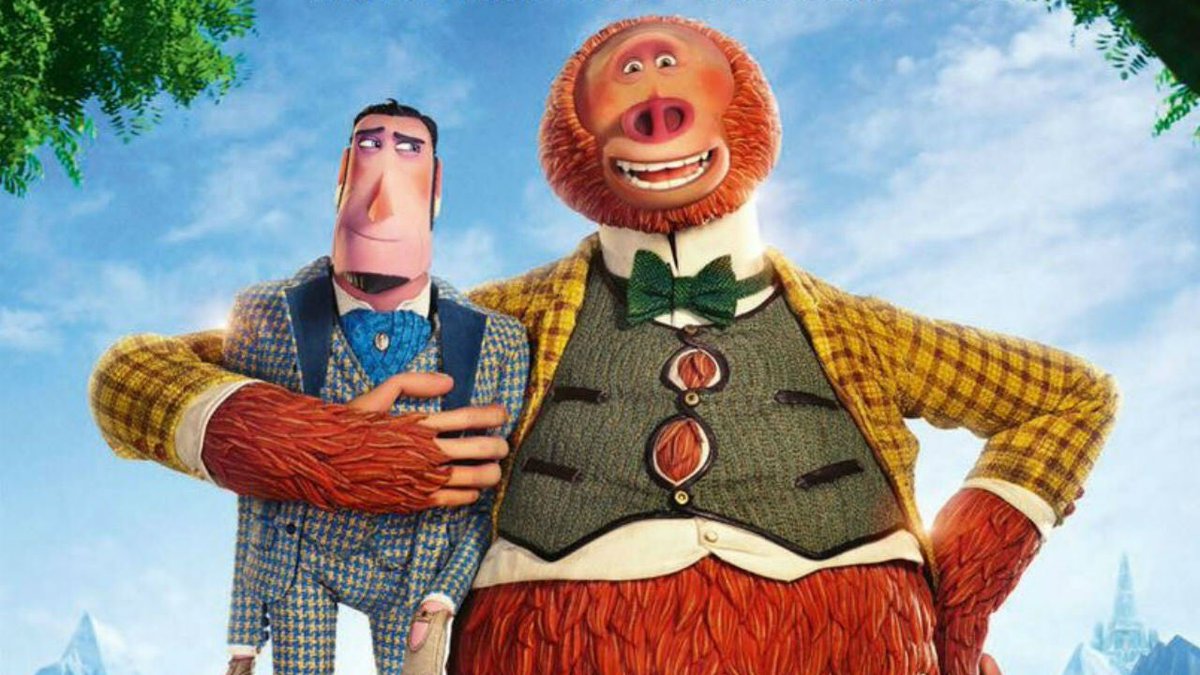 Missing Link went through several rounds of story development. Laika filmmakers said it was originally focused on a unicorn hunter who realized the error of his ways. The story switched to focus on the Missing Link, lovable Sasquatch Susan, and his journey to find his own history and identity.
"Link is the heart of this story," said filmmakers. They added: it's about finding your identity not having one put upon you.
Zach Galifianakis was perfect to voice Susan, speakers said. His humor is about displacement and not exactly fitting in to society norms, so a perfect fit for Susan's story. He added soul, not just sidekick.
Speakers also said that during the several years it takes to develop an animated film, a film can sometimes seem to be a jumble of various scenes in various states of production. But that one emotional scene can anchor the film and bring everything together, giving animators renewed energy.
In Missing Link, animating a hairy main character that looked like a hairy pear was challenging. And the flowing beard / robes of the Yeti Elder was a "nightmare" to get it to look right with stop-motion animation.
I Lost My Body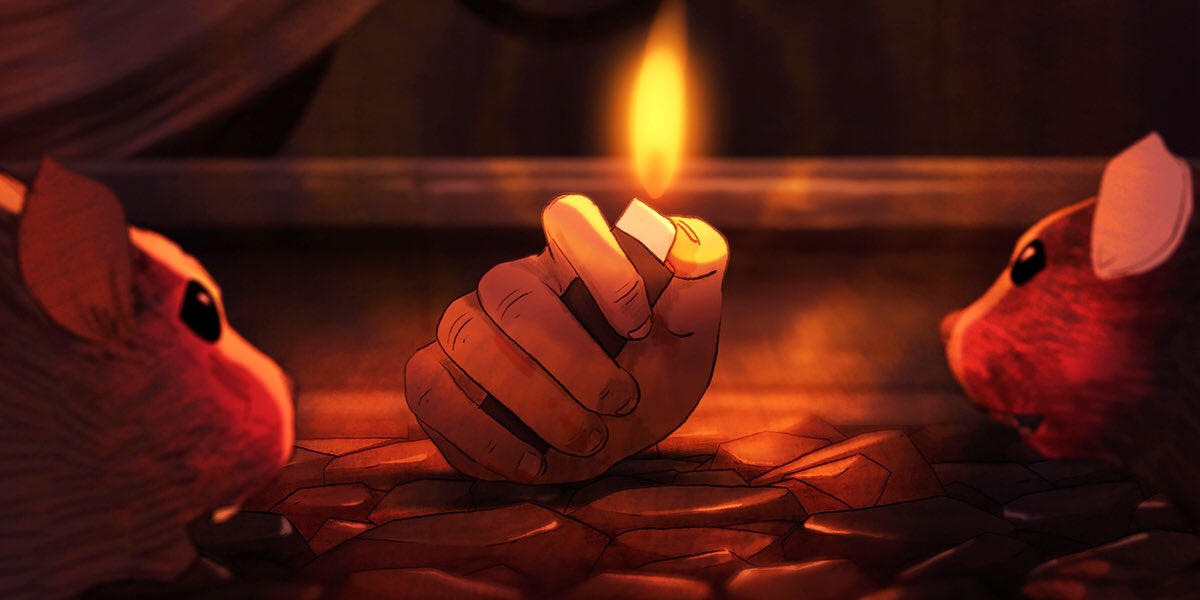 I Lost My Body is the unique story about a hand's journey in Paris streets trying to find its body. It's like if Thing from the Adam's Family was handed his own adventure.
Animators discussed whether the hand should communicate via voiceover or subtitles. But some early tests didn't work. So the hand communicates entirely through animation gestures of a hand – no mouth, eyes, or body which are traditionally used to animate a character. The non verbal focus forced filmmakers to invent the hand's language via animation. Advantage: it's a universal language, crossing language.
Thanks to the Academy for hosting this event!
The event was moderated by Phil Lord and Chris Miller, directors of Spider-Man: Into the Spider-Verse, which won Best Animated Film last year for it's amazing story and cutting edge animation. Lord and Miller kicked off they show with a humorous intro on how awards nominees must brainwashingly stick to 'talking points' at press events and other awards shows leading up to the Oscars, based on their experiences last year.