LA's first Periscope Panel: Top Influencers 14 Periscope Tips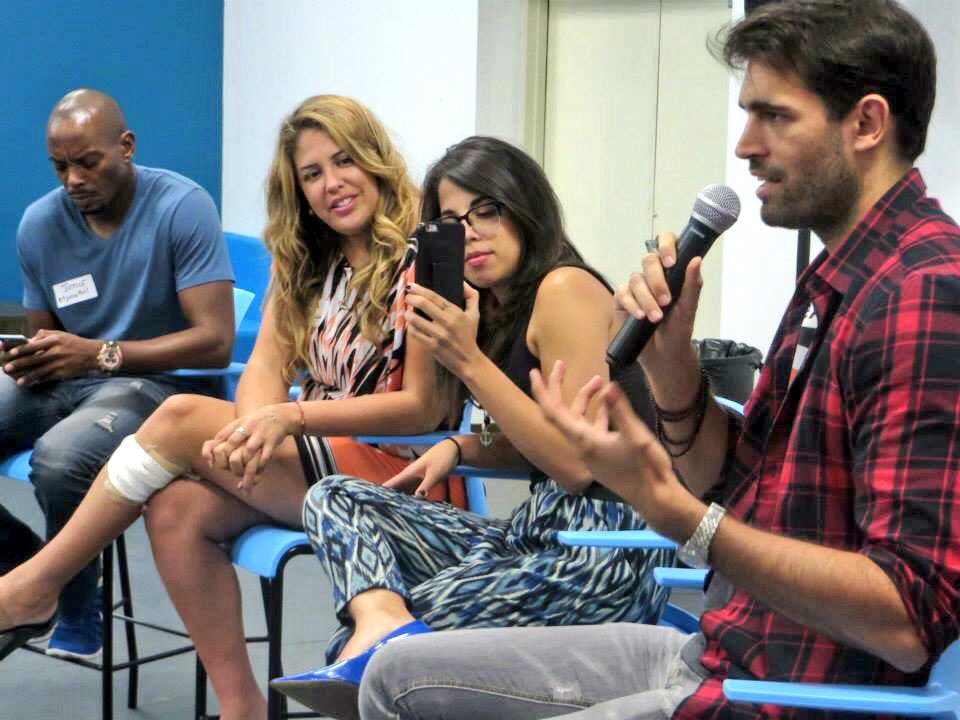 PLAYA VISTA – Top Periscope influencers gave tips and advice at our first Digital LA – Periscope Panel at CTRL Collective in Playa Vista. This is the first Periscope event with Periscope influencers in LA.
Periscope influencers have amassed huge audiences on the live broadcast video app in the six months since tis release, with passionate followers who are more "like family." Their Increasing audiences are getting major attention.
Artist Amanda Oleander, with a half-million followers, was recently signed by talent agency UTA as the first Periscope star to get Hollywood agency representation. UTA also represents Johnny Depp, Angelina Jolie, Channing Tatum, Ice Cube, and dozens more A-list celebs.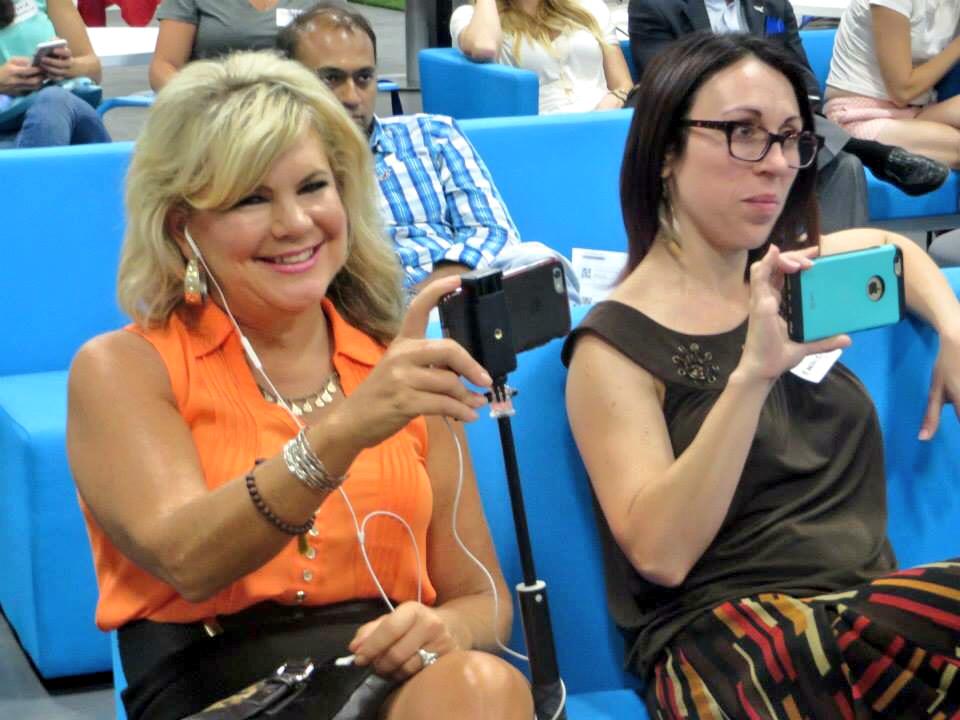 There was a lot of excitement in the air, as arriving attendees and panelists all took at their phones to start Periscoping each other. Several Periscopers who attended last week's first Periscope Summit in New York, said the panel was like a family reunion back in LA.
During the panel, half of the panelists and attendees were scoping, making it likely the event with the most live camera views and viewers in LA. Viewers from LA to London to Asia jumped around to view multiple attendees' scopes angles during the event.
Experts gave great tips on how to get started, create content, and work with brands.
See our Facebook PICS. 
14 Periscope Tips
GETTING STARTED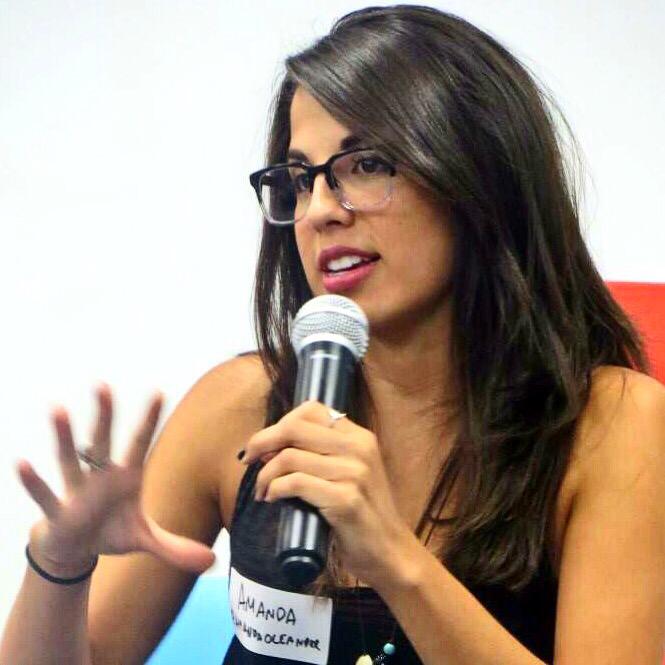 1. Your Periscope name should be the same as your Twitter and Instagram name
2. Introduce yourself at the beginning of each scope to get new viewers on board. For example, Amanda Oleander always introduces herself as "I'm Amanda Oleander, an artists living in LA."
3. Your title should accurately describe your scope. Amanda always starts her title with "Life of an artist in Los Angeles:" with a short subject like "painting"
4. Your first 30 seconds – minute of your scope should be you interacting with viewers, engaging as you wait for more to join. Should NOT start with the wall, ceiling, or you just staring at the screen.
5. Don't ask your viewers for hearts. It's a little tacky nowadays. Instead, provide great content and they will tap for hearts.
6. If you choose to be a dedicate Periscoper, scope every day, so there's always new content within the past 24 hours. Save your good scopes via Katch, and upload them or excerpts to YouTube or Facebook if you want.
7. Block people who say inappropriate or rude things immediately, establishes rules of your scope
WHAT YOU SHOULD SCOPE ABOUT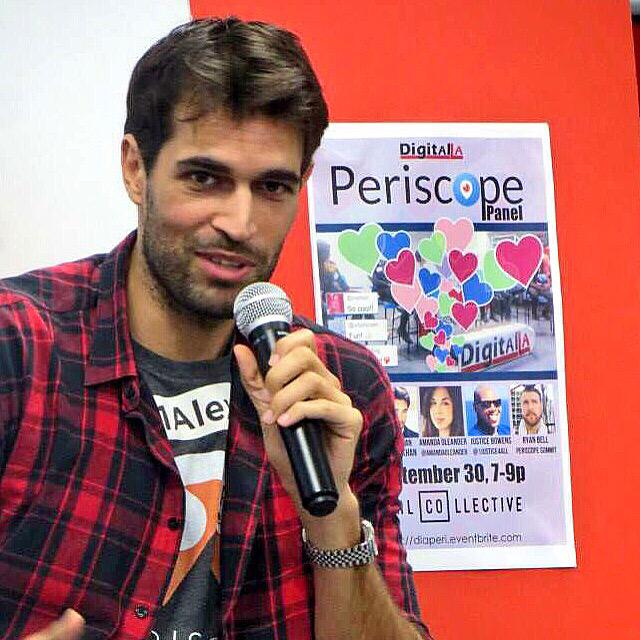 8. "Active, Attention, and Add Value" said Alex Kahn
Active = scope daily, be active so you have something to scope about.
Attention = be aware of the world around you, pay attention to your viewers
Add Value = provide something of value
Amanda Oleander scopes about her daily life, such as her life as an artist in LA, or scoping her creating a drawing or painting. Lizza and Justice scope their entertainment careers, as well as give life advice. Alex give tips and tricks on how to use Periscope better.
9. Timing: Your scope can range for 15-30 minutes, but really depends on how you're feeling or the subject. Some times you may feel like just a 5 minute scope. Other times, when there is an event, you can scope longer. Lizza said that she and Amanda scoped the Dalia Lama's appearance in LA for more than two hours.
ENGAGE FOLLOWERS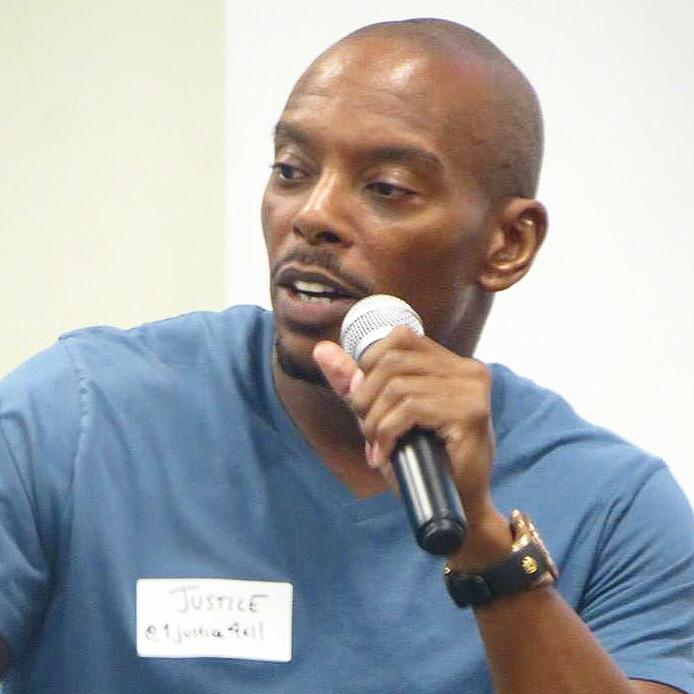 10. Read your commenter's comments aloud and say their user names. Justice said that he reads every user's comment.
11. Ask them questions, such as "Where are you from" or "Do you agree thumbs up or down?" and read their responses
12. Get to know your superfans / followers by name, and what they are up to. Your followers are like your family. Get to know them, and they will be more engaged.


WORKING WITH BRANDS and PARTNERS
13. Do collabs or Peri-Parties with other scopers to increase your audience, when there's a good fit.
Some brands are asking Periscopers to mention or use their product in their scopes. The most important things is to make sure that it's authentic. Don't support something you don't use or like, said Lizza Morales. Amanda Oleander said that UTA found her in a magazine article, and then approached her to sign her. She has nearly 500,000 Periscope followers and is one of the top users.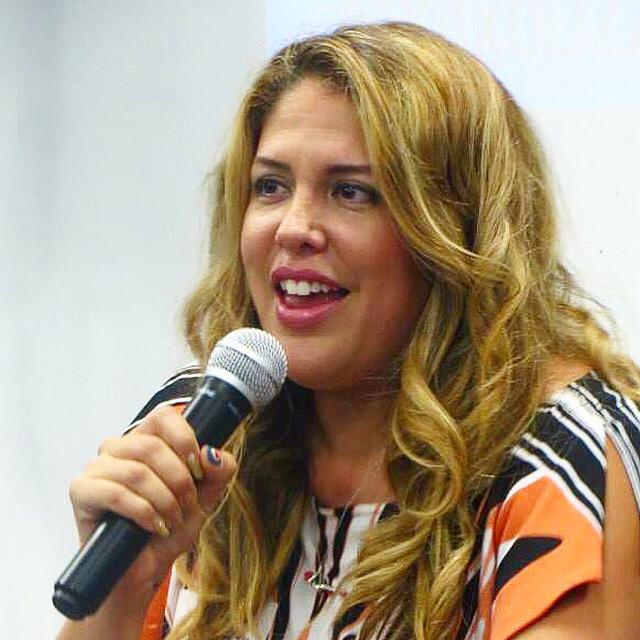 14. Track your Stats.  Keep track of your followers and views. Don't obsess so much over your number of hearts.  Use Katch to track the number of comments in your videos as a better sign of engagement than hearts.
Thanks to CTRL Collective for hosting!
Thanks to our awesome speakers! And to @LALupusLady who tweeted the pic below.
– Amanda Oleander @AmandaOleander, is a Los Angeles based contemporary fine artist and social media influencer who was recently signed by UTA as the first Periscope talent. Dubbed Periscope's first star by New York Magazine. 450K followers
– Alex Khan @1alexkhan, is a Periscope consultant from Germany who gives tips on how to get more followers, hearts and viewers. 140K followers.
– Lizza Monet Morales @xoxolizza, is an actor, TV host and content creator in both English and Spanish. She is also the founder of PeriLatinos.com , an online community bringing together Latinos on Periscope. 11K followers.
– Justice Bowens @1justice4all is a Los Angeles native and Producer. Host of Periscope's #DailyDrive & ParachuteTV's film show 'Reel Justice' and has created the #JusticeLeague . Periscope Summit Speaker. 3K followers, 4M hearts.
– Ryan Bell @Ryan_A_Bell, Periscope Summit, Founder. Ryan founded the Periscope Summit held last week in NY, the first Summit featuring Periscoper talent.