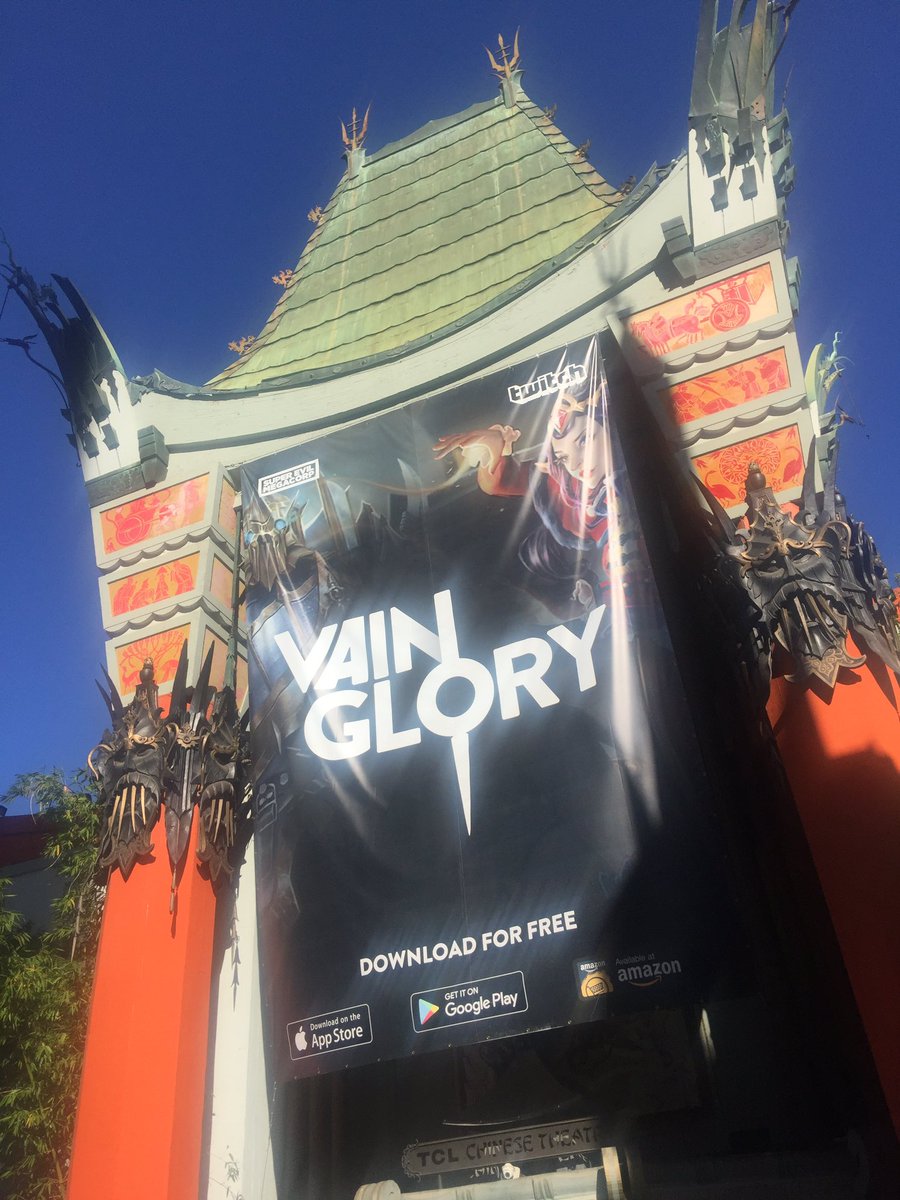 HOLLYWOOD – Team Phoenix won the first Vainglory World championship held Dec 2-4 at the TLC Chinese Theatre IMAX, usually reserved for Hollywood movie premieres. Vainglory is a mobile MOBA (multiplayer online battle arena) where teams of players compete play via their phones.
The Vainglory Worlds championship is the latest in esports tournaments held in the LA area, the home of esports. Other championships recently held in the area include Riot Games League of Legends at the Staples Center, Blizzard's BlizzCon with Starcraft, Diablo, Overwatch and more in Anaheim, and the Minecraft MineCon in Anaheim.
We interviewed Team Phoenix founder and CEO David Lee to find out how his team got into esports, trained, and how to grow esports. Follow @PhoenixOnMobile @TPHXclosetNerd
– How did Team Phoenix form?
David: The team was originally Invincible Armada, one of the oldest and dominant forces in the Korean pro scene. The team captain and laner, An "druid" Hyeonjun, eventually recruited jungler Mango, won several regional championships in 2016. We acquired Invincible Armada in mid-September 2016, and added roamer Willy to round out our World Championship roster.
– How did Team Phoenix train for Vainglory World?
We flew our team 
in ten days
 before Worlds to bootcamp at a gaming house. Our training was three-fold. Scrimmaging against the top North American teams, studying film and devising draft strategies. We scrimmed about six hours per day, with top North American team, Team SoloMid, as our main practice partners. We played ranked games on secret accounts to protect our strategies for an additional two hours per day. The remainder of our time was spent on film sessions and studying scouting reports created by our analyst team as well as creating unique drafts and perfecting team compositions for each of our opponents.
– What's a day in the life of a team member? Practice, etc
Our players are all full-time professional gamers, and so they play between 8 and 12 hours per day. The team usually scrims other top teams for about four hours per day, and spend the remainder of their day playing ranked matches and streaming their gameplay on Mobcrush.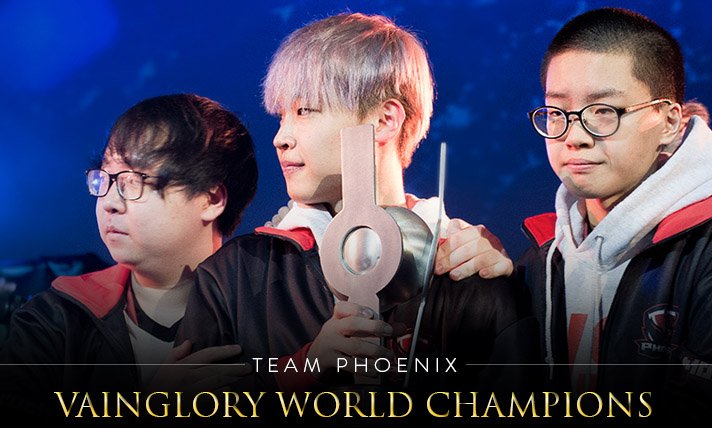 – Why did you move to LA? What do you do now after the championship? Other leagues?
I practiced securities litigation in NYC for four years and I will continue to practice in some capacity in LA, but I want to focus more of my time and energy on developing the Team 
Phoenix
 brand. Most of the esports world is centered in LA, so I wanted to be closer to all of the publishers, events, endemic brands and teams.
– What do you plan to do with the prize money?
Most of the prize money will be distributed to the players– they have a hefty bonus clause built into their contracts for winning first place. The remainder will be spent on reinvesting into our organization's infrastructure– we are young but rapidly growing.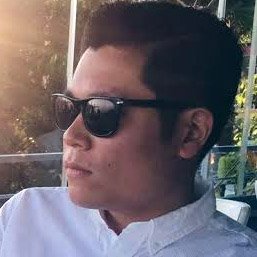 – What will it take to get more people into Vainglory / esports? 
I think time is all that we need. Excellent products seem to always find their way to the mainstream– League of Legends is a great example of an independent publisher creating an excellent product that eventually became a household esports title. Vainglory is the first ever mobile esports game that has PC-grade visuals, in-depth game strategies with a high skill-cap and is spectator-friendly, so it has all the key ingredients to be a successful esports title. As more people are exposed to mobile gaming titles and mobile games attract more core and hardcore gamers, Vainglory will continue to thrive and flourish.
– Can esports players be known like sports celebs, or should they?
Esports celebrities are already involved in Vainglory– well-known personalities such as TSM's Doublelift has streamed Vainglory several times on Twitch, TSM's Biofrost, WildTurtle as well as LCS owners TSM Reginald, C9 Jack, IMT Noah and CLG HotshotGG have all made cameos at various Vainglory live events.
Follow @PhoenixOnMobile @TPHXclosetNerd