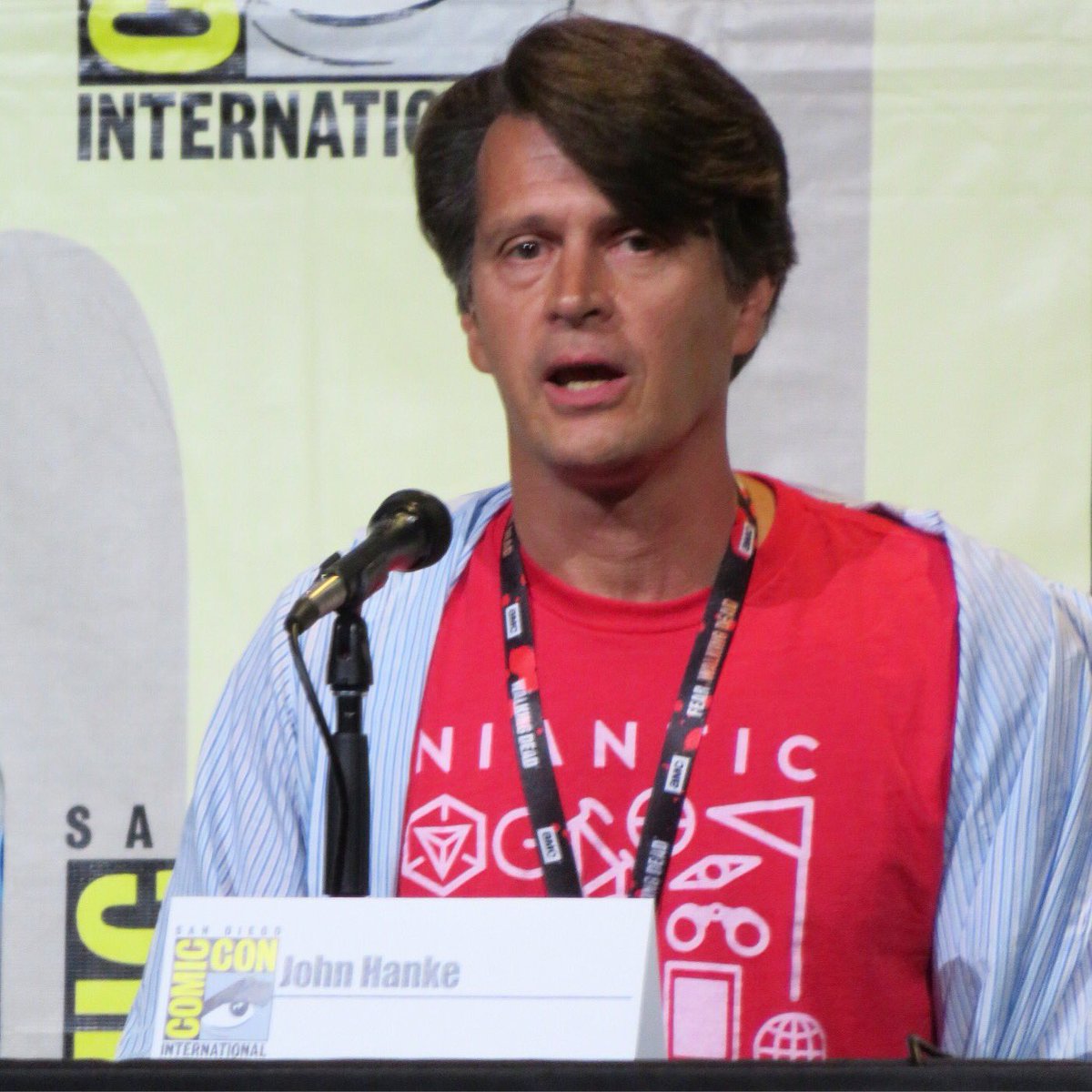 SAN DIEGO -At the highly anticipated Pokemon Go panel at San Diego Comic-Con, Niantic CEO John Hanke discussed the development of the most popular mobile game or app in history, with some clues to upcoming features.
Nerdist's Chris Hardwick, an avid player, moderated the panel. When Chris heard that the Pokemon Go panel had been upgraded from a smaller conference room to the 6000-seat Hall H, he tweet-offered to moderate.
Pokemon Go marks the first time a game has been featured at Hall H, which is usually reserved for Hollywood movie and TV studio panels with directors and actors of top film/TV blockbusters and audiences. For a game to amass a huge following in two weeks is unprecedented; most shows take a few years to build up a fanbase supporting a Hall H panel.
John said that he worked in gaming, and then joined Google to work on Google Maps, street view, and other features. He always thought it would be fun to integrate a game with Google Maps, your actual city, being the game board. He headed up Niantic, a division of Google, that has since spun off. Niantic created Ingress, a sci-fi real map world AR game with stops similar to PokeStops. In fact, the Ingress points of interest were used as PokeStops in Pokemon
Other facts and tidbit from the panel:
– John, who has kids, wanted to create a mobile game that was fun, used Google Maps, and encourages people to get out and explore the world, and hopefully exercise along the way. He said that now, his son, who used to like to play Minecraft indoors, now wants to go outside to take 5K and 10K walks to hatch his Pokemon eggs.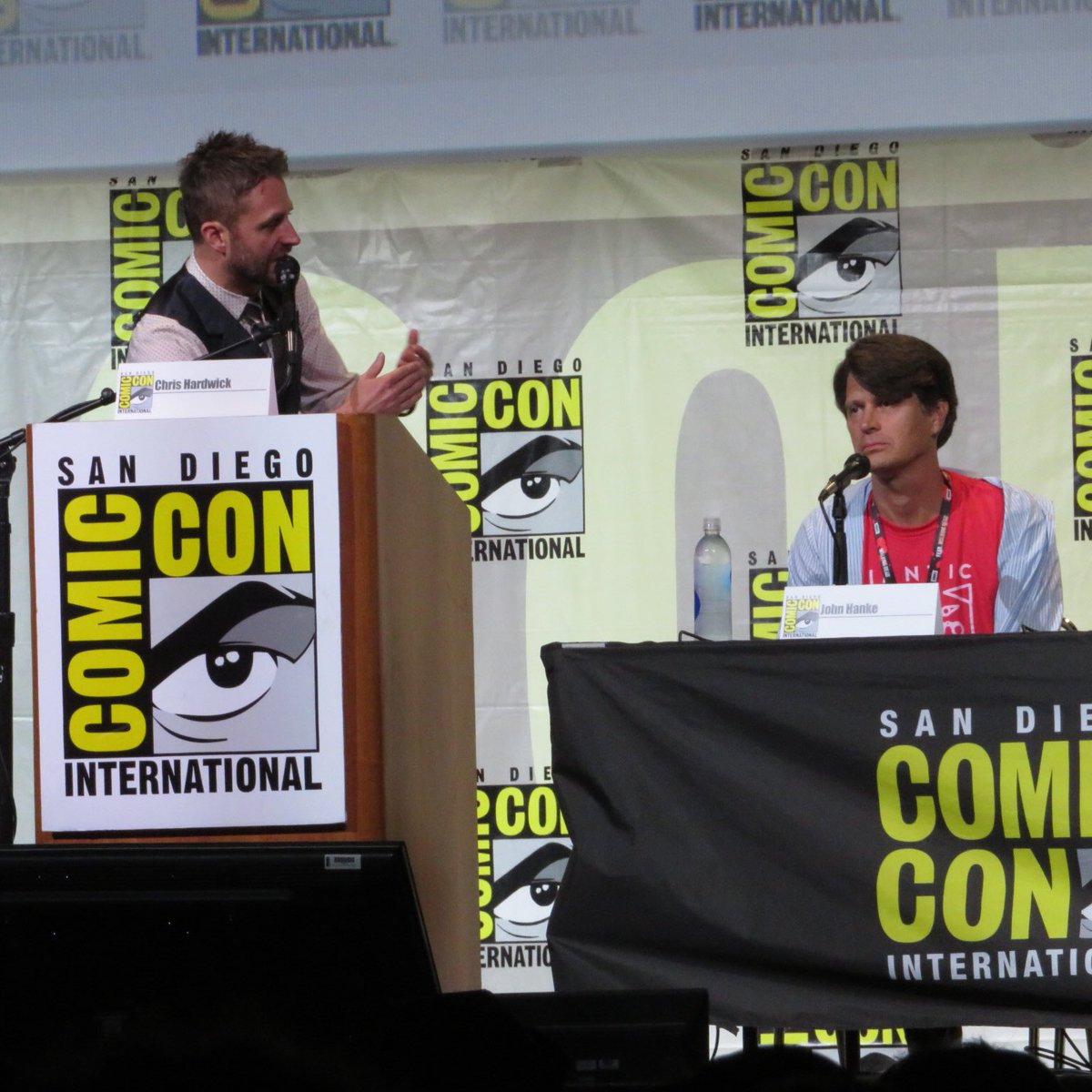 – The Niantic team has received numerous stories from people, who tell stories of how Pokemon Go has helped them exercise, lose weight, and decrease depression, and increase social interaction with others playing the game. Chris Hardwick said that he has talked to Pokemon players in LA, forming a connection and something to talk about with random people, like how to throw a curve Pokeball.
Pokemon Go has also helped people explore their city. Hardwick said that he lives near canyon hikes, but had never actually hiked them until Pokemon Go. John agreed that Pokemon Go helps you explore parts of your city, or points of interest you never realized were there. He said that the game helps people rediscover parks, hikes, pier, and other places that may have been left behind thanks to LA's car culture.
John said that some hospitals have even used Pokemon Go in physical rehabilitation. Patients who need to stretch, but don't the routine of just stretching, will gladly stretch to pretend to hold a Pokemon for a pic. John said if you have anecdotes of how Pokemon Go has helped you, to let them know, because it helps motivate the developers and other creators.
– John hinted at upcoming features they are working on or considering, including:  Trading, Customizable PokeStops beyond lures, adding Pokemon Centers. He said the Pokemon Go launch only had a tenth of the game ideas, and they are getting more good requests from players every day, so we are at just the beginning. Watch of more.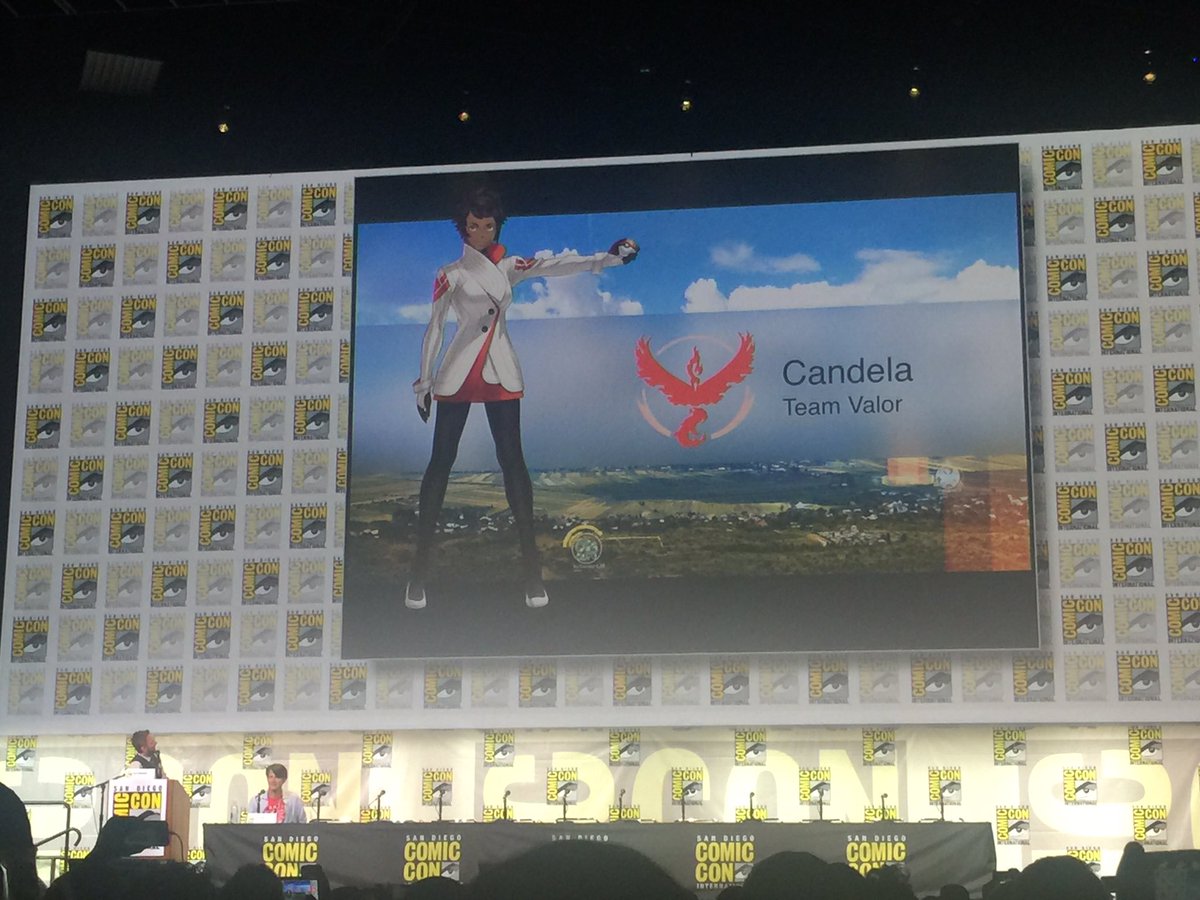 – Team Captains, which had appeared in the game only as silhouettes when you reach level 5, were revealed: Valor: Candela, Mystic: Blanche, Instinct: Spark. John said that these characters will start to appear in the game to give advice or missions, much like the Professor.
– The legendary Pokemon in the logos of the teams will relate to gameplay in the future
– Moderator Chris Hardwick is Mystic, Niantic CEO John Hanke is Instinct. Most of the audience seemed to be Valor, or at least Valor appeared to be loudest.
– Niantic named their company named after the Niantic, an old whaling ship that was brought on land in SF and turned into a bar, restaurant, lounge, etc. There's a little plaque at the spot it used to be (still is buried under SF). It's the sort of trivia fun fact or point of interest that would be a PokeStop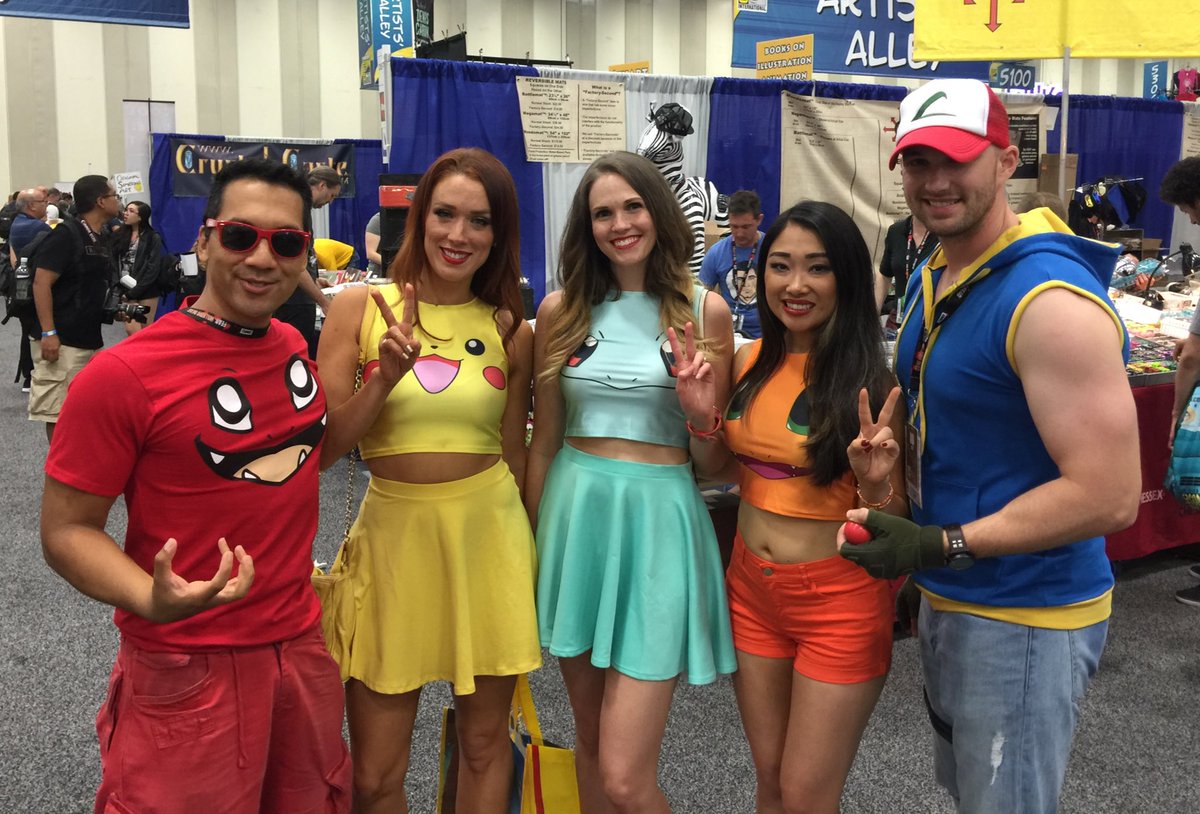 – Despite much rumor and anticipation that a special Pokemon character would be released at or near Hall H during the panel, John said that no Pokemon (rare nor legendary) would be released at Hall H or Comic-Con. There was a huge collective AWWWWW from 6000+ Hall H voices screaming out in disappointment, echoed online via Twitter and other social media.
Pokemon Go cosplay could be seen on the show floor (photo right).
Niantic Labs is based in San Francisco with offices in LA, currently offering jobs posted on the Niantic web site.