The Ready Player One Challenge brings the Stacks from the anticipated film to Hollywood in an immersive experience you'll want to Instagram right away.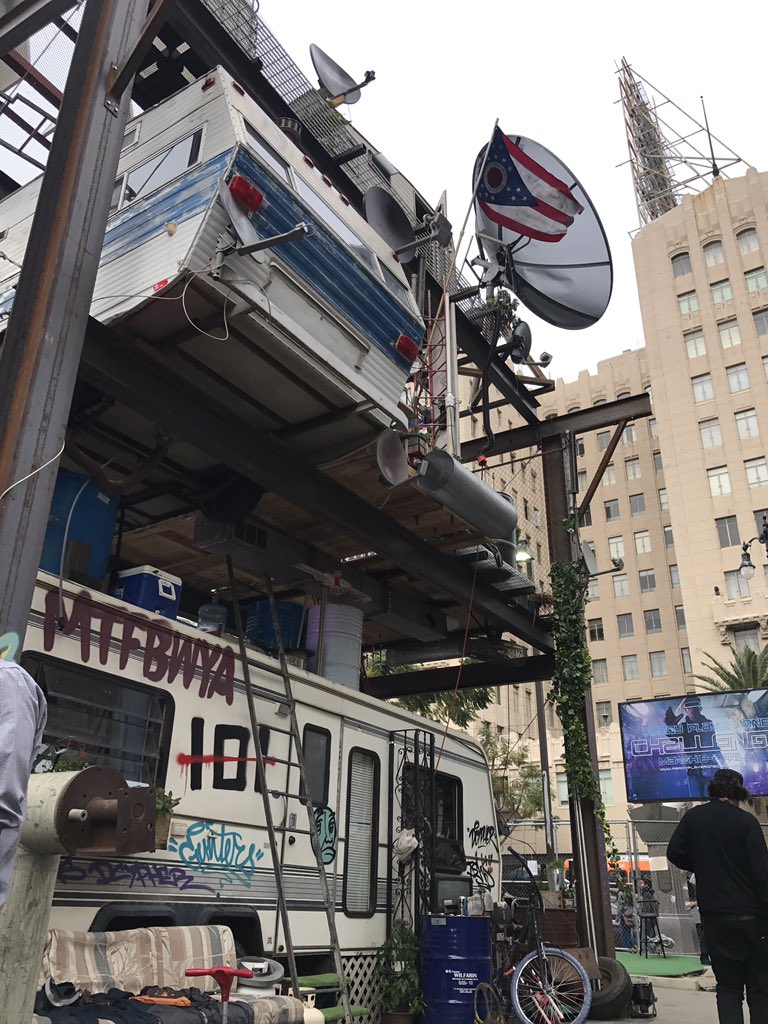 The 15-30 minute experience includes photo opps at the Stacks, a 15-20 minute escape maze, and a DeLorean photo opp.
At the front of the stacks, you can take a pic climbing a few rungs up the ladder. Or take pics with some of the vehicles.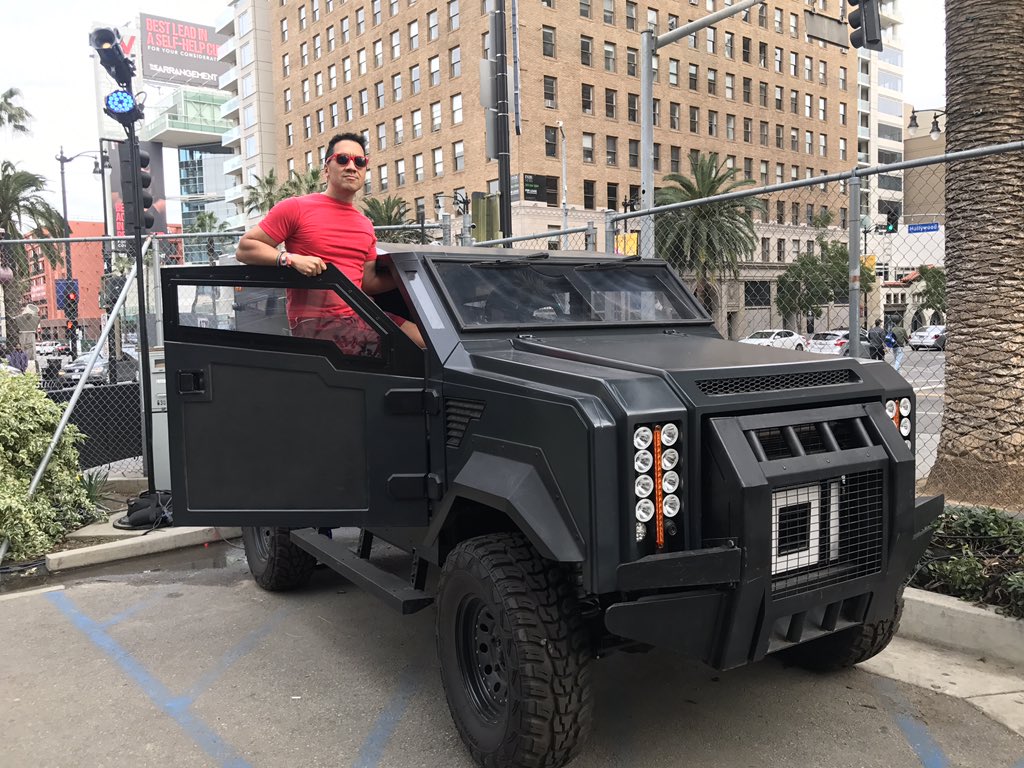 Then you enter the maze, entering through a van into a maze of hallways where you encounter Superman, Batman, Harley Quinn, Beetlejuice, and a Care Bear (all Warner Bros / DC characters) who will gladly take selfies. The goal: find three physical keys, verified by stamps on your wrist when you find them. We're not going to tell you where the keys are – must find for yourself! It's like an Escape Room with three simple clues to solve. There's even an 80s arcade where you can play Dig Dug and other games.
At the end, you can take a pic with a DeLorean, and get a free poster.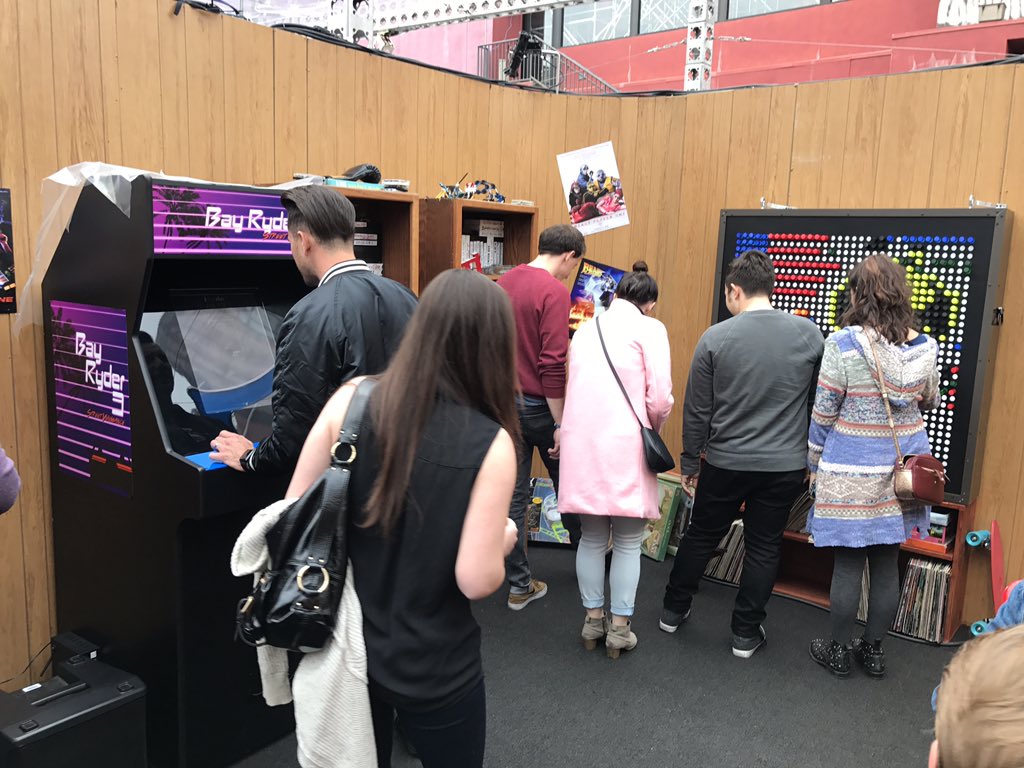 You check in through security and get an RFID wristband to automatically your time it takes to do the escape room, from entry to wristband cut at the end. Your username and score is tracked 80s video game style on the leaderboard by the Hot Topic merchandise area. Appointments and VIP time slots stand in one line, and enter the experience in groups of 35 people. Standby line attendees fill in where available and can take 5 minutes (early weekday) to 75 minutes (weekend).
The Stacks of trailer homes stacked on top of each other, just like in the movie. It's impressive to see the three-story structure as you're passing by at Hollywood and Vine.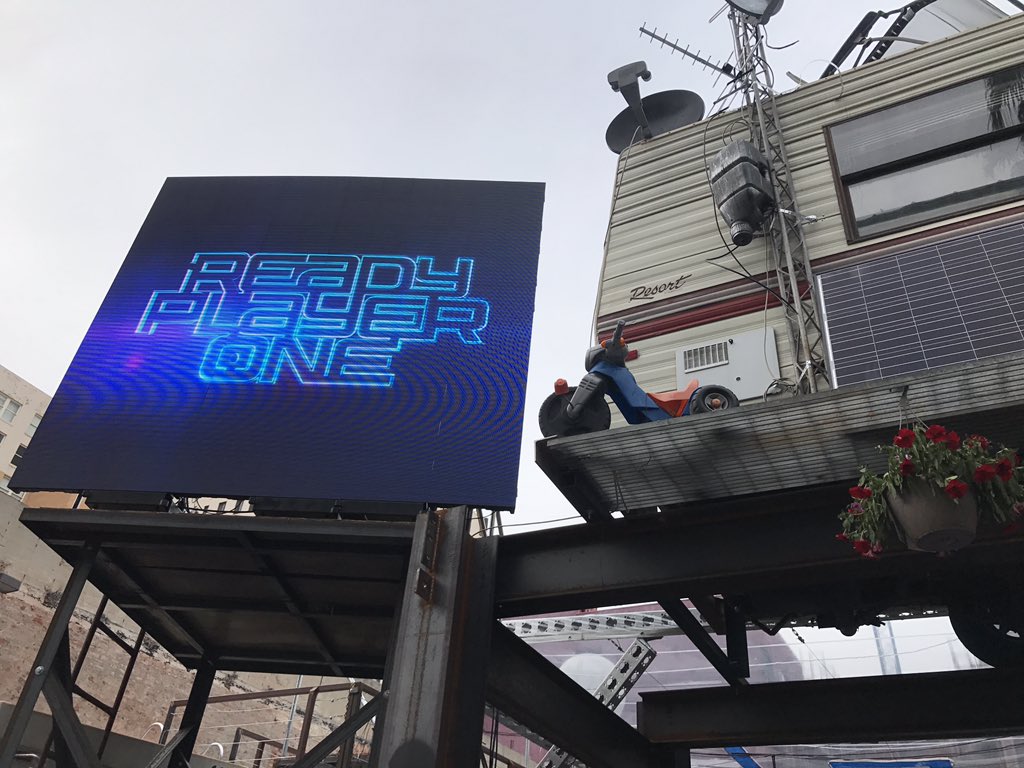 The Fandango Ready Player One Challenge activation takes place on the northwest corner of the Hollywood and Vine intersection in Hollywood. The parking lot is becoming popular for movie promotions. Warner Bros. also built the IT house there last fall, creating offline awareness with its red balloons and subsequent success at the box office.