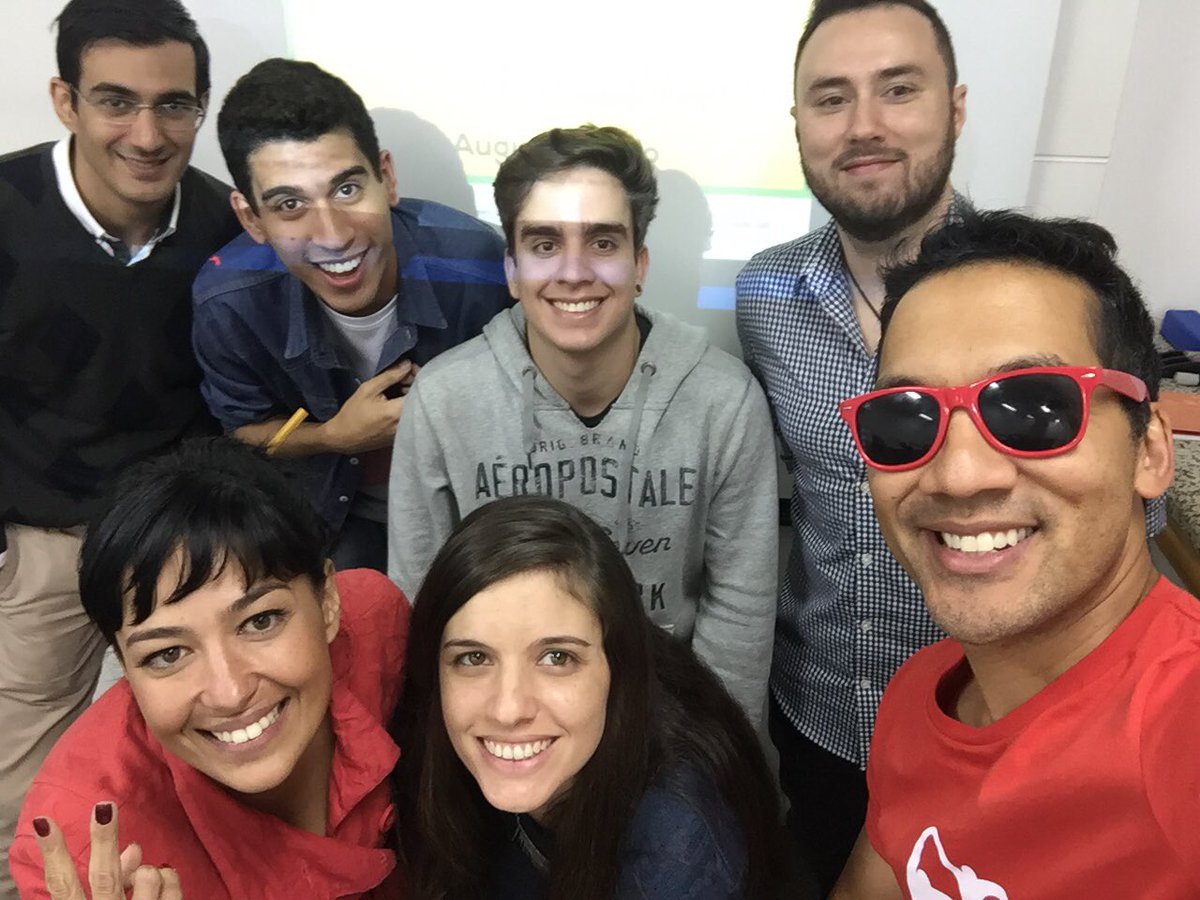 RIO DE JANEIRO, BRAZIL – Silicon Beach met Copacabana Beach at Digital LA's first event in Rio, where VR, transmedia and storytelling were the headliner topics. The event was held in Rio, during the Rio 2016 Olympic games.
Digital LA partnered with co-host Era Transmidia, the Rio chapter of the worldwide transmedia group, to host a meet-n-greet with the local chapter, and Digital LA founder Kevin Winston, who visited Rio during the Olympics.
Winston gave an overview of the LA tech scene, focusing on Virtual Reality projects and transmedia, which attendees were very interested in. Winston showed VR projects that have been featured that creators have discussed at Digital LA events in LA, including:
– Specular Theory's Terminator Genisys immersive 360 VR video starring Lilly Singh aka iisuperwomanii. Co-Founder Ryan Pulliam described making this VR experience at our Women in VR panel and VR for Entertainment panel.
– VF Werx's Paranormal Activity VR experience and IGN reaction videos
– Lion King VR experience, created by Disney Accelerator alum Littlestar.
– Splash VR, the SXSW Accelerator VR winner which lets you create immersive 360 video with your a phone app. Founder Michael Ronen spoke at our Digital LA – Berlin panel.
Attendees included:
– Actress who is excited about VR and working with producers on several VR projects in Rio to tell stories
– Aspiring music manager
– Transmedia experts
Thanks to Andre Campos Filippe, New Media Producer, of Sao Paulo for organizing the event with the Era Transmidia group. Andre previously spoke at our Digital LA – Brazil panel in LA during Carnaval.