SAN DIEGO – This year's Immersive theatre Westworld and Bladerunner 2049 took this year's Comic-Con to the next level, creating real life worlds with hired actors, that are much more than a photobooth.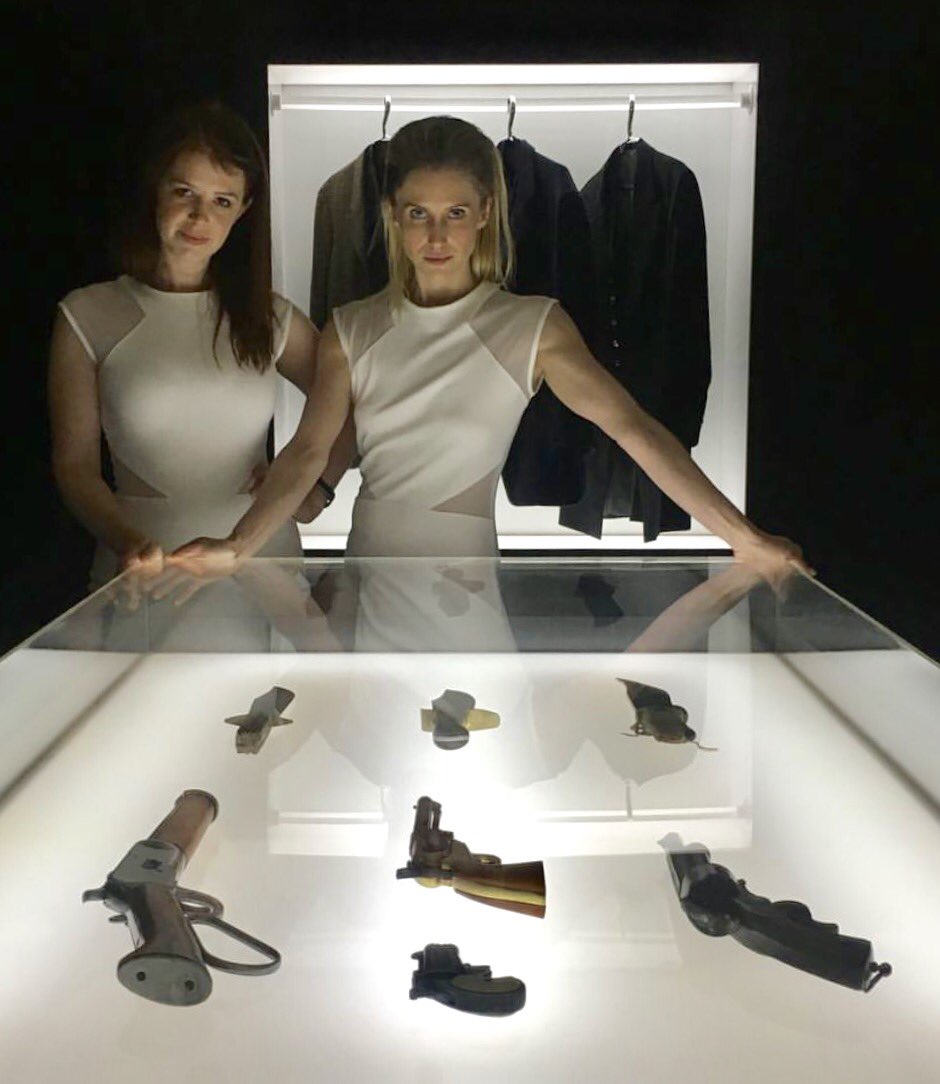 With hundreds of panels, meetups, activations and parties at Comic-Con, movie and TV studios are always trying to do the next big thing "out of the box idea" to get noticed by fans and media.
Westworld and Blade Runner debuted two immersive theatre experiences which were the buzz of Comic-Con. Both took over venues with full theming to transport attendees into the world, much like a mini-theme park. Both featured actors to interact with guests, adding to the realness of the experience more than VR goggles. Both were also expensive to theme a venue, hire 15-20 actors plus production staff. Perhaps AT&T, which just purchased Time Warner / Warner Bros. and HBO, dipped into its deep pockets to fund these immersive displays and show support for their brands, taking these beloved brands to the next level.
Westworld
Westworld created an exclusive immersive theater experience, that was extremely popular, personal, and hard to get into. Fans in the know from Westworld Facebook and Reddit groups had to line up overnight at the Hllton Bayfront. Early guests received an appointment to attend the Westworld Experience Center several blocks away at the secret location: the Palomar Hotel at the House of Blues. Access was extremely limited: Four attendees get a 30 minute experience, or 8 people per hour, or less than 100 people could attend per day.
Lucky guests who got appointments met in groups of four at the Delos door, where a host (actor) greets you. Your host invites you to select your weapon you would like to use  from the lit up table display, which looks exactly like the film. You also see some Western costume ideas on display as well.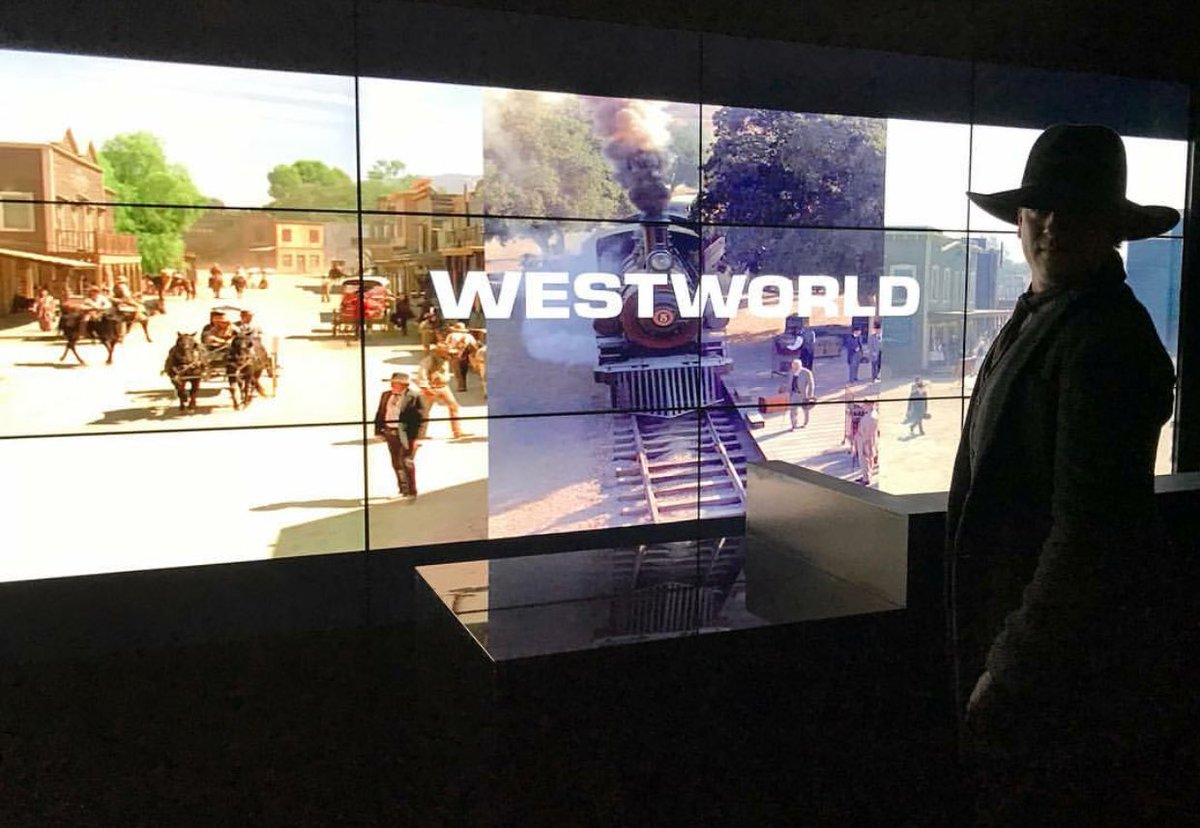 Then you enter a room where another Delos host conducts a 10-minute one-on-one assessment interview, asking you personal questions:
If a posse of bad guys shows up at a bar, kills everyone, and then asks you if you would join them to spare your life, would you join them, or fight or try to escape?
If you had to lose one of your fingers in Westworld, which would it be? Now, using this marker (the host give you a marker), draw an black X on the finger you would like to lose.
After the interview, a Delos host gives you a white or black cowboy hat, based on your assessment interview questions. The hats are real cowboy hats, with the Westworld logo printed on the inside, much like the hats you would actually receive in the show. The hats were the ultimate swag at Comic-Con, with everyone, from fans to celebs, asking attendees how was the experience, an how they got in.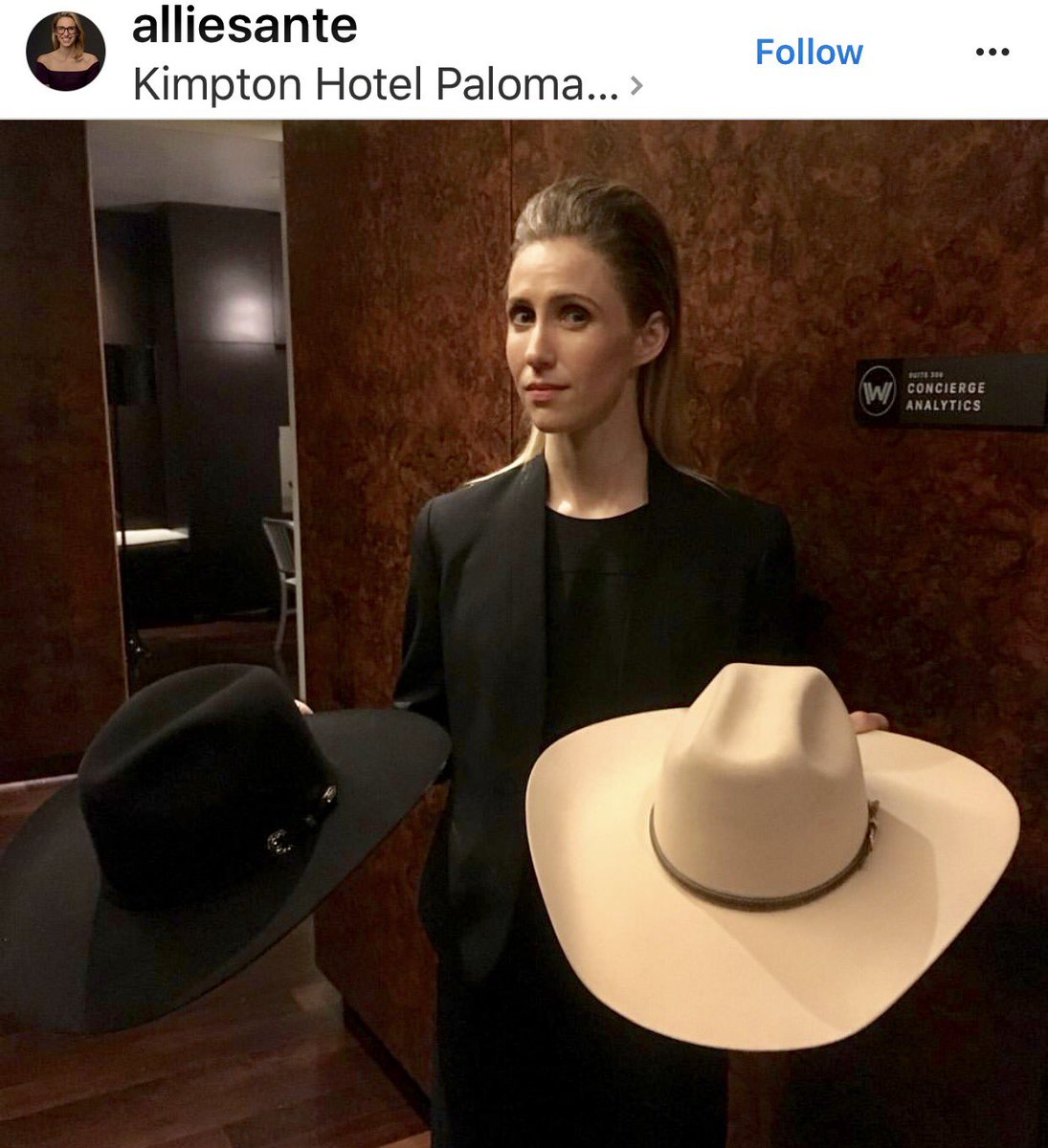 With your cowboy hat, you are then ushered past a Shogun/Samurai World door with samurai sounds, into the Westworld door, where you are suddenly in a saloon like the one from the show. Bartenders hand crank ice and pour drinks in old Western glasses. Ladies and cowboys approach you to chat you up. A player piano plays in the corner, adding to the mood. After a drink, about 10-15 minutes, you are then ushered out of the experience, sadly back into the real world.
Fans love the experience.
"Westworld was the best Comic-Con experience I've ever had," said Justin Sewell, CEO of the LA-based XSN online shopping network for millennials, and a Westworld fan. "I didn't feel like I was a fan being marketed to. I felt like I was a customer being catered to."
Justin really enjoyed the one-on-one personality test / assessment interview which made the experience suddenly intensely personal, and the fact that the Delos host actors played their roles impeccably, moving with the slow deliberate movements, and eerie calm expressions of the hosts from the film.
Justin also added his group of four guests also included an actor from another show, and the HBO president or senior exec. In fact, in the saloon, one of the other fans attempted to approach the HBO exec to chit chat biz talk. But the HBO exec deadpanned back: "No. I'm on vacation," just like CEO Ed Harris character on the show.
Watch Justin's video of the arrival lobby.
Inside exclusive Westworld #SDCC experience: take a personality test, get a white or black cowboy hat. Video by Justin Sewell pic.twitter.com/bRt1Q9oI85

— Digital LA (@DigitalLA) July 30, 2017
The Westworld cast made appearances at the Westworld experience throughout Comic-Con, including James Marden, Thandie Newton, and more. HBOwestworld Instagram posted several photos of the cast at the experience, and holding their Pop Funko figures.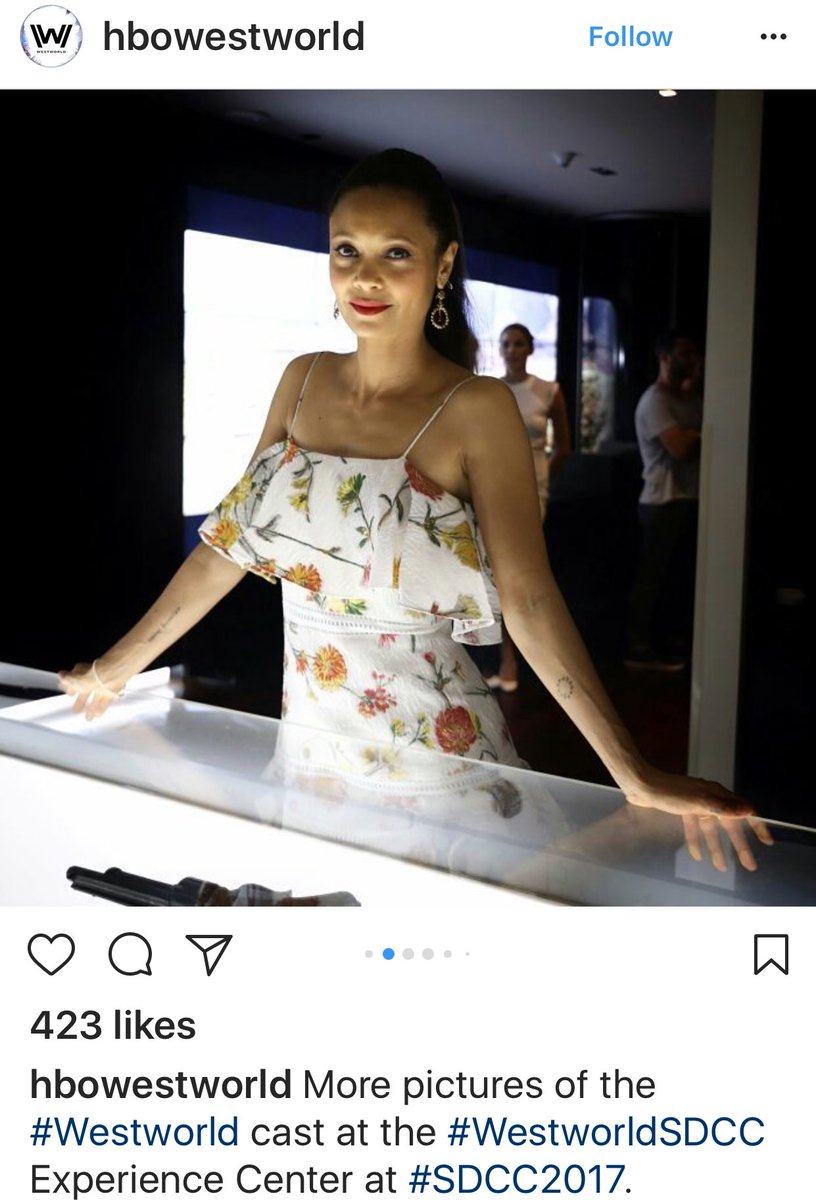 Bladerunner 2049
Bladerunner took over another venue, recreating an alley with noodle bar and neon signage. Fans could wait a few hours for a Bladerunner VR experience and then enter the experience, or just enter the experience directly.
We hope that due the huge popularity of these two immersive experiences, that Westworld and Bladerunner 2049 will pop up in LA some time soon!