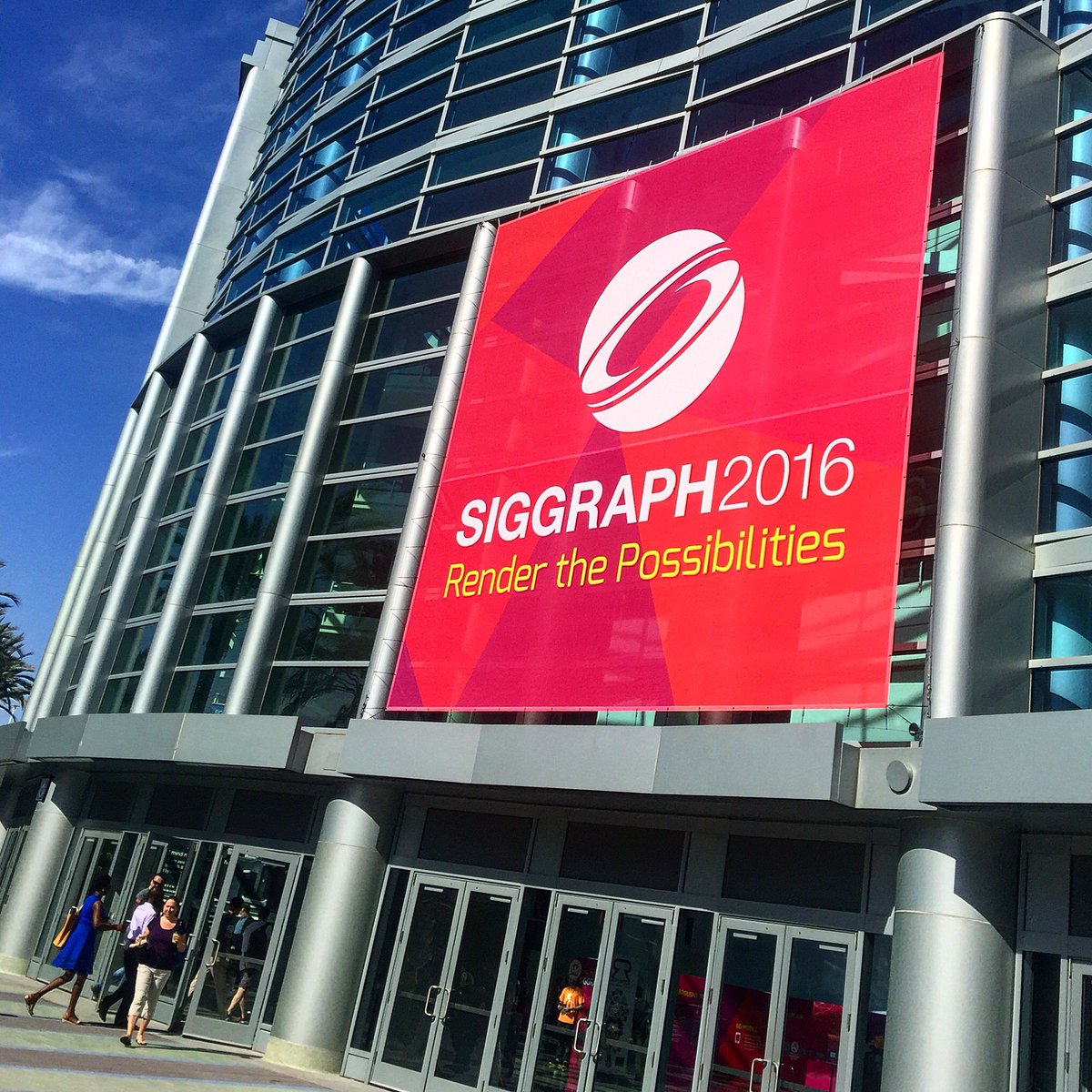 ANAHEIM – Visual effects of Star Wars: The Force Awakens, Captain America: Civil War, Finding Dory, and Jungle Book; virtual reality, walking robots and digital art were featured at the annual SIGGRAPH conference at the Anaheim Convention Center at the end of July.
Highlights:
Star Wars: The Force Awakens.
Speakers from ILM discussed VFX of the top film.
– All of the ILM VFXers wanted to work on shots w the Millennium Falcon, BB8 and Rathtars 
– When it was determined Rathtars could roll, JJ wanted a Han and Chewie running down a hallway from a rolling Rathtar, a nice visual reference to the iconic scene of Indiana Jones fleeing the boulder in Temple of Doom
Captain America: Civil War
Victoria Alonso, Marvel's EVP of Visual Effects, spoke on the Captain America: Civil War panel, where VFXers from Marvel and Method Studios discussed the visual effects of the complicated airport battle scene and other scenes in the film.
– More than 600 digital objects were created for the airport battle
– To make Ant-Man turned Giant-Man seem large, animators slowed down his movements
Jungle Book
– Four layers of rain and background were used in rain sequences on Jungle Book
Show Floor
Virtual Reality was prominent on the show floor, as well as several interactive art displays including a word cloud swing, and light room. A huge walking robot you control with your hands to move was another highlight.