The 44th annal SIGGRAPH computer animation conference featured panels, VR, VFX, 3D printing and more at the LA Convention Center in Downtown LA.
Thousands of digital animators, developers, VFXers and more attended panels on the VFX of Guardians of the Galaxy 2, Spider-Man Homecoming, and more, explored VR demos and exhibits on the show floor, and networked at parties, including ours!
Here's our quick guide recap to our SIGGRAPH coverage this year:
VFX PANELS
Guardians of the Galaxy Vol 2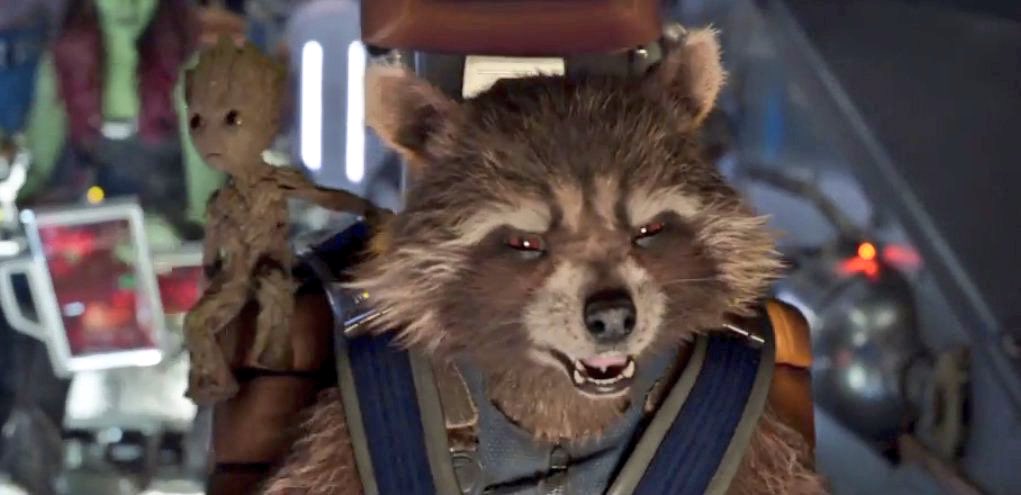 The VFX teams from Marvel Studios, Digital Domain, Method Studios, and Trixter shared insider secrets on making the Top 3 movie of the year. They shared stories and behind-the-scenes footage never shown to the public before, at the SIGGRAPH digital animation conference in downtown LA.
VFX teams reviewed the Guardians 2 script to determine how many VFX shots are needed. They counted more than 2000 VFX shots. Half are Rocket and Baby Groot. While generally you want one studio to handle all the animation for a character so it looks consistent, there were too many shots of Rocket and Groot for any one studio to handle in time to meet the production deadline.
See our VFX of Guardians of the Galaxy, Vol 2 article with more details.
Overwatch Animated Shorts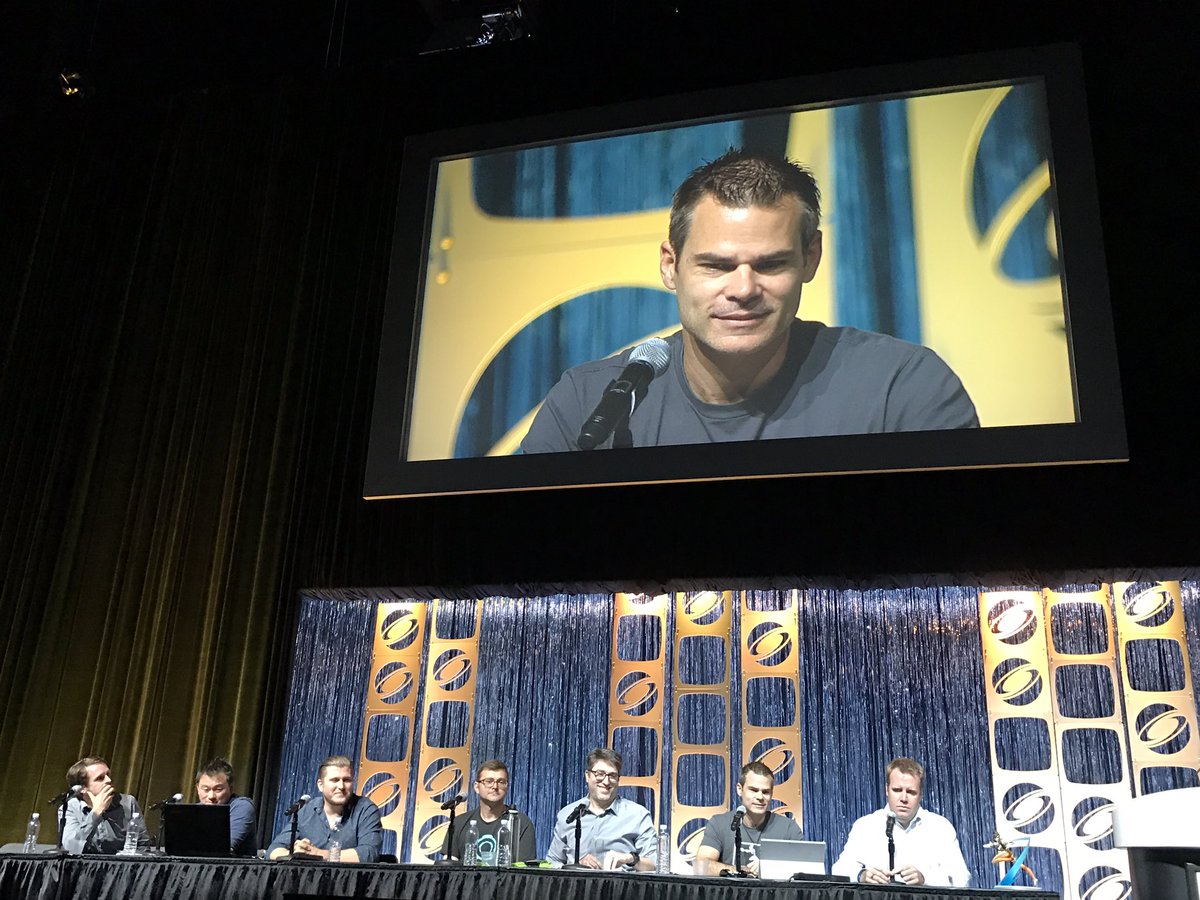 The creators of the Overwatch animated shorts discussed how they created content, from story development to character animation to visual effects, based on Blizzard's popular Overwatch game.
With interesting characters and fan requests, the team at Blizzard decided to create content. Animators decided to expand the short cut sequences in the game into animated shorts, starring Tracer the British time-speedster, and Winston the armored ape.
The Overwatch animated shorts team described making the shorts at the SIGGRAPH panel, see our full article.
SHOW FLOOR
The Show Floor featured several demos.
Unreal Engine: Tag this VR graffiti wall with Vive at the Ghost Paint wall by Epic Games Unreal Engine.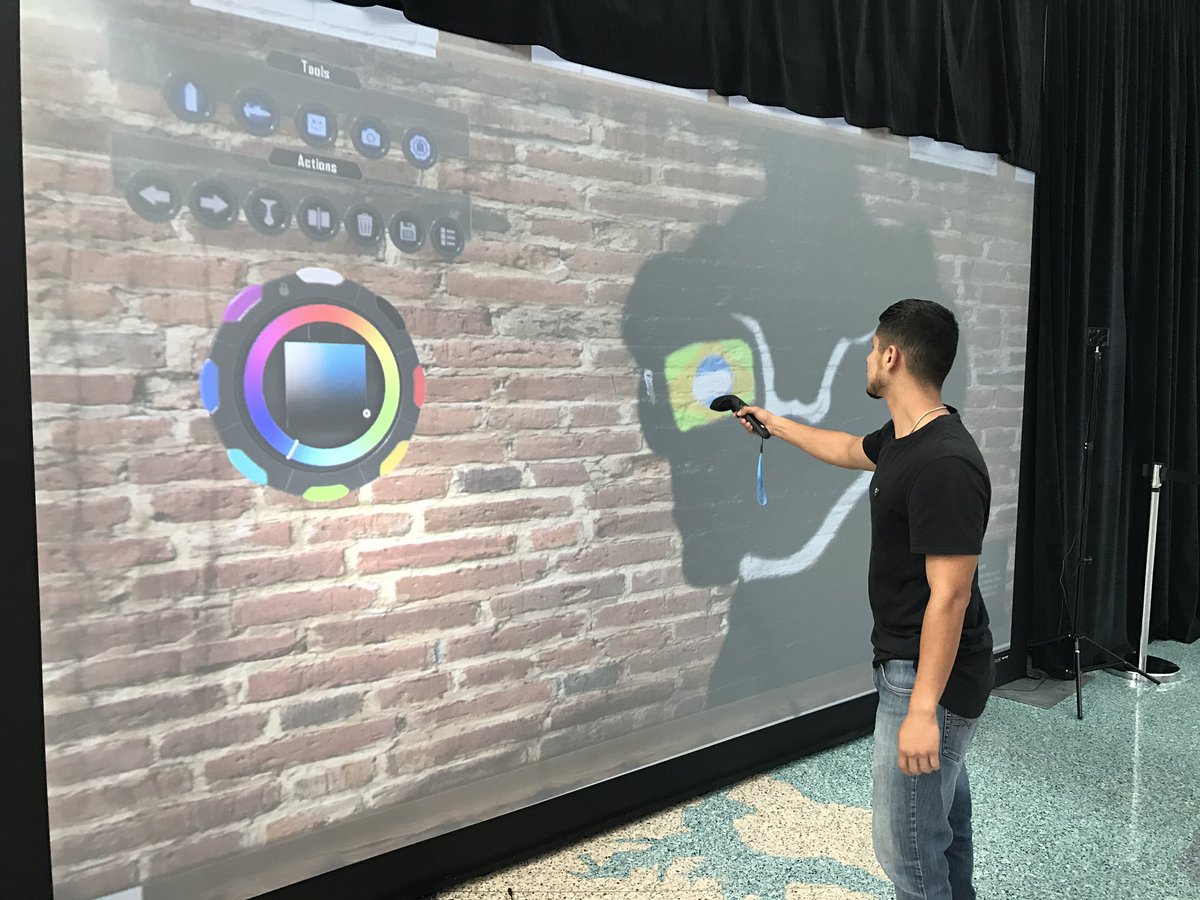 NVIDIA booth featured a robot arm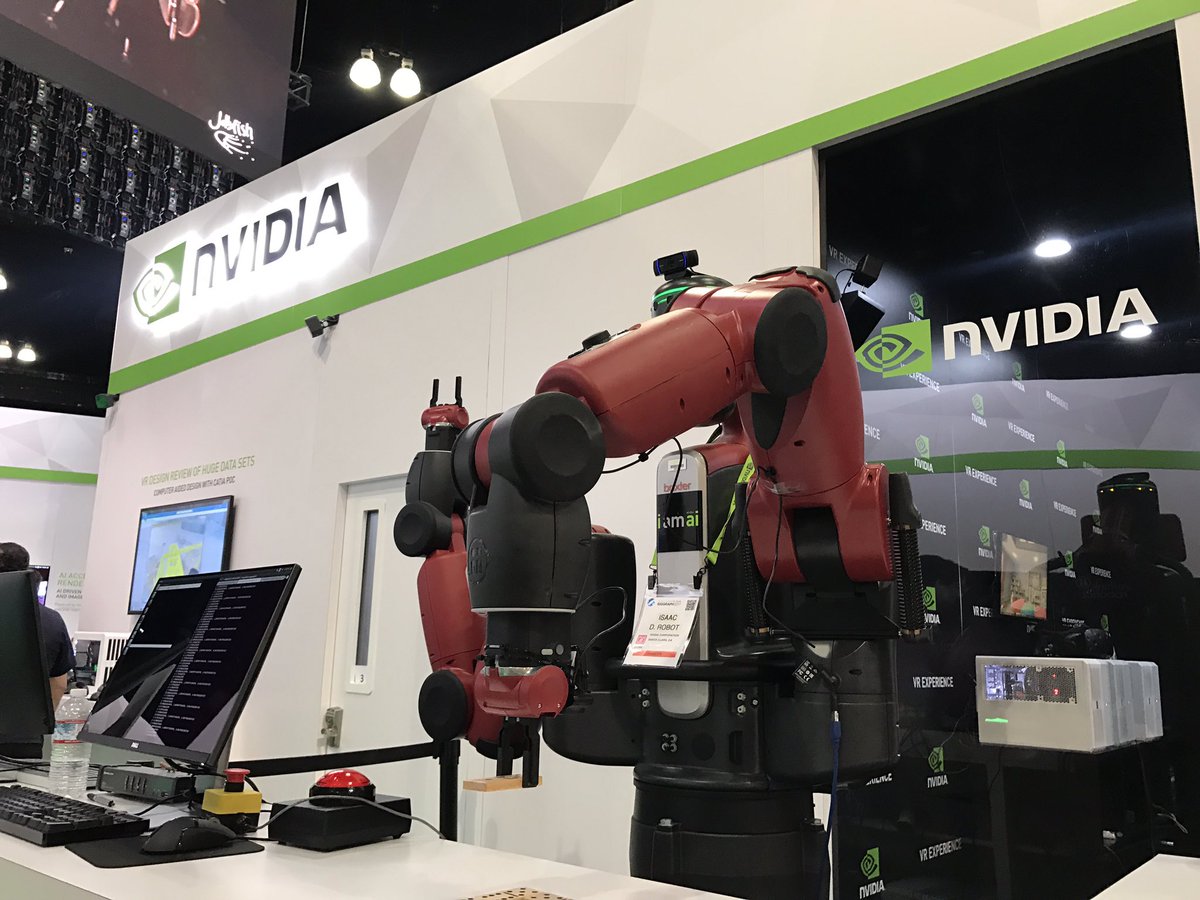 Intel booth featured its Spider-Man Homecoming VR experience, where you can swing around and shoot webs like Spidey. The VR experience is also available on Sony PlayStation Network.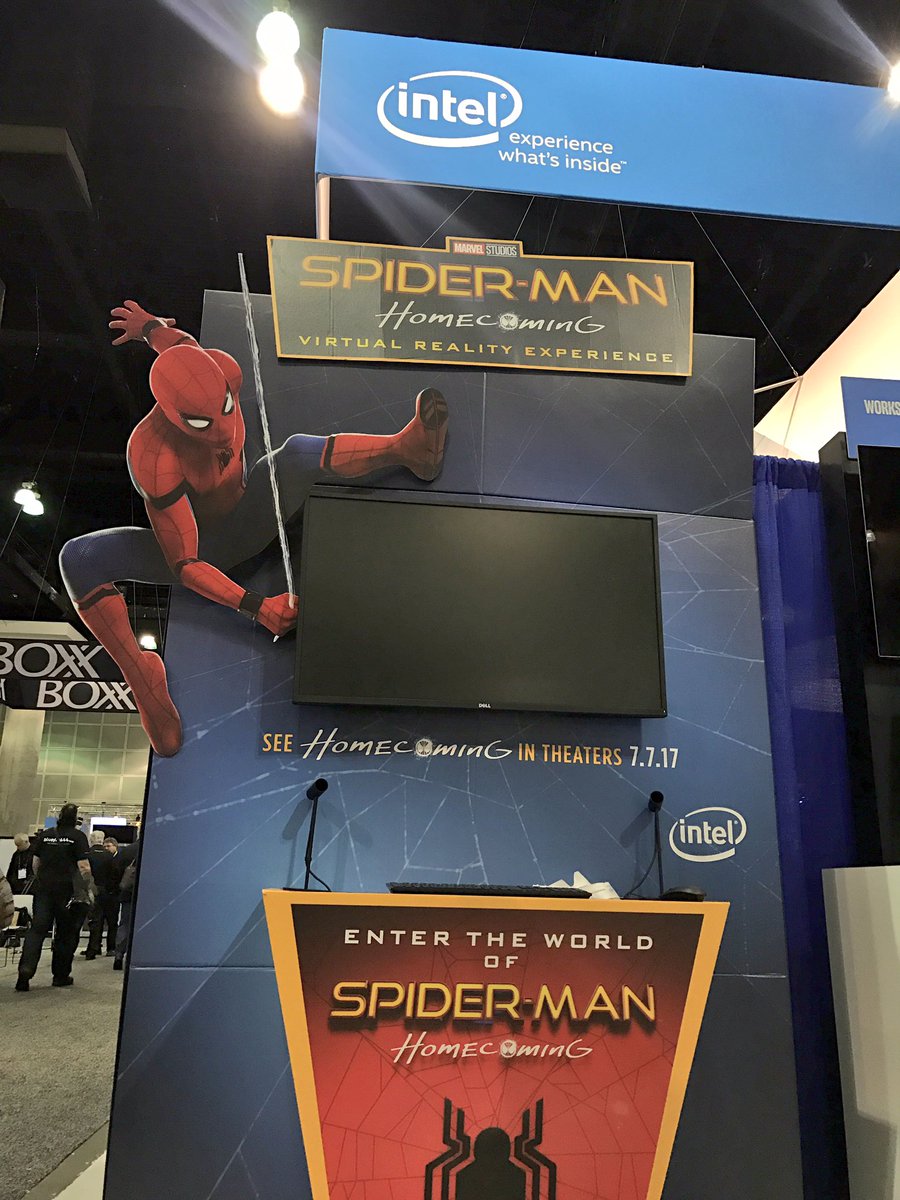 OFFSITES / PARTIES
Several companies held invite only offsite events and parties to highlight their work and latest VFX animation software.
Pixar RederMan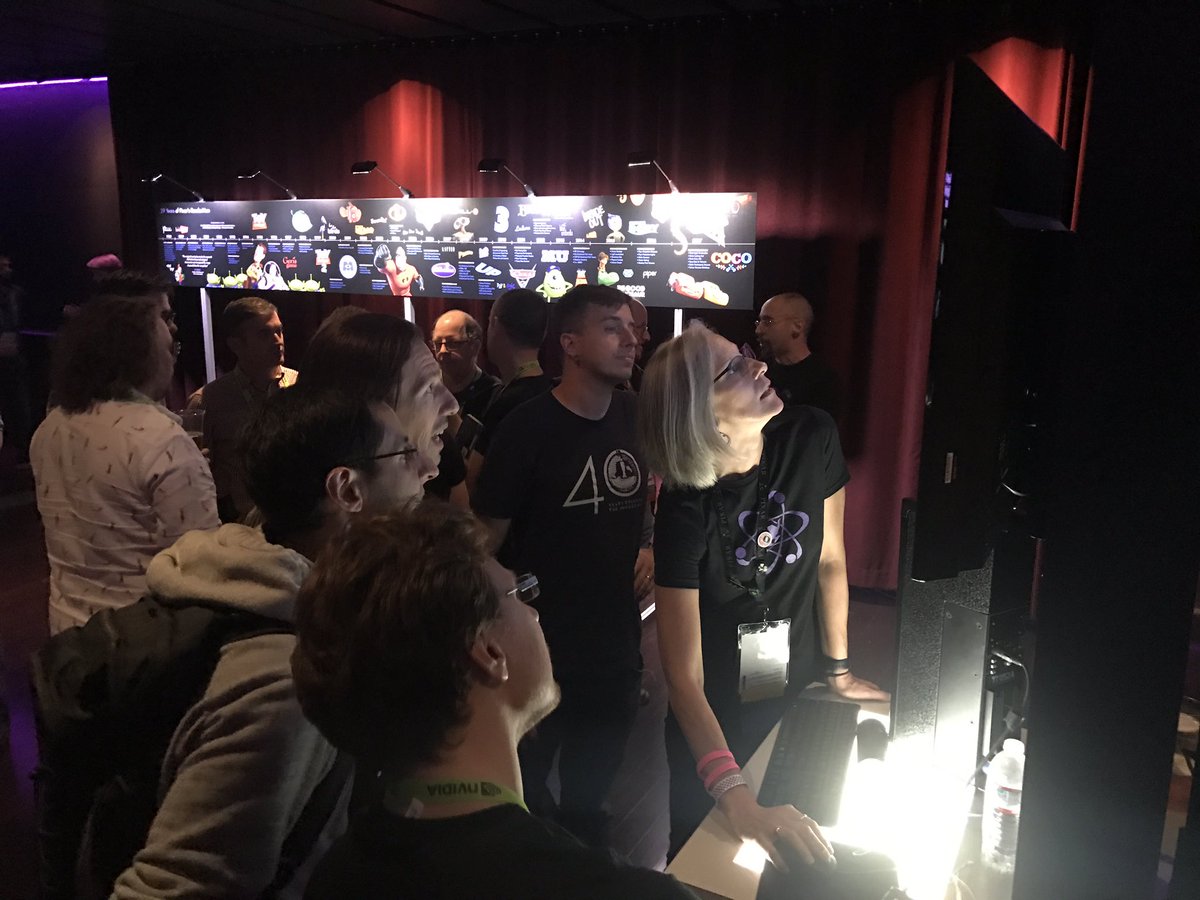 Pixar's RenderMan featured several kiosks to speak with animators about using RenderMan and other software to animate Pixar's Coco, Finding Dory, Cars 3, and more, at the Novo on Wednesday night.
AMD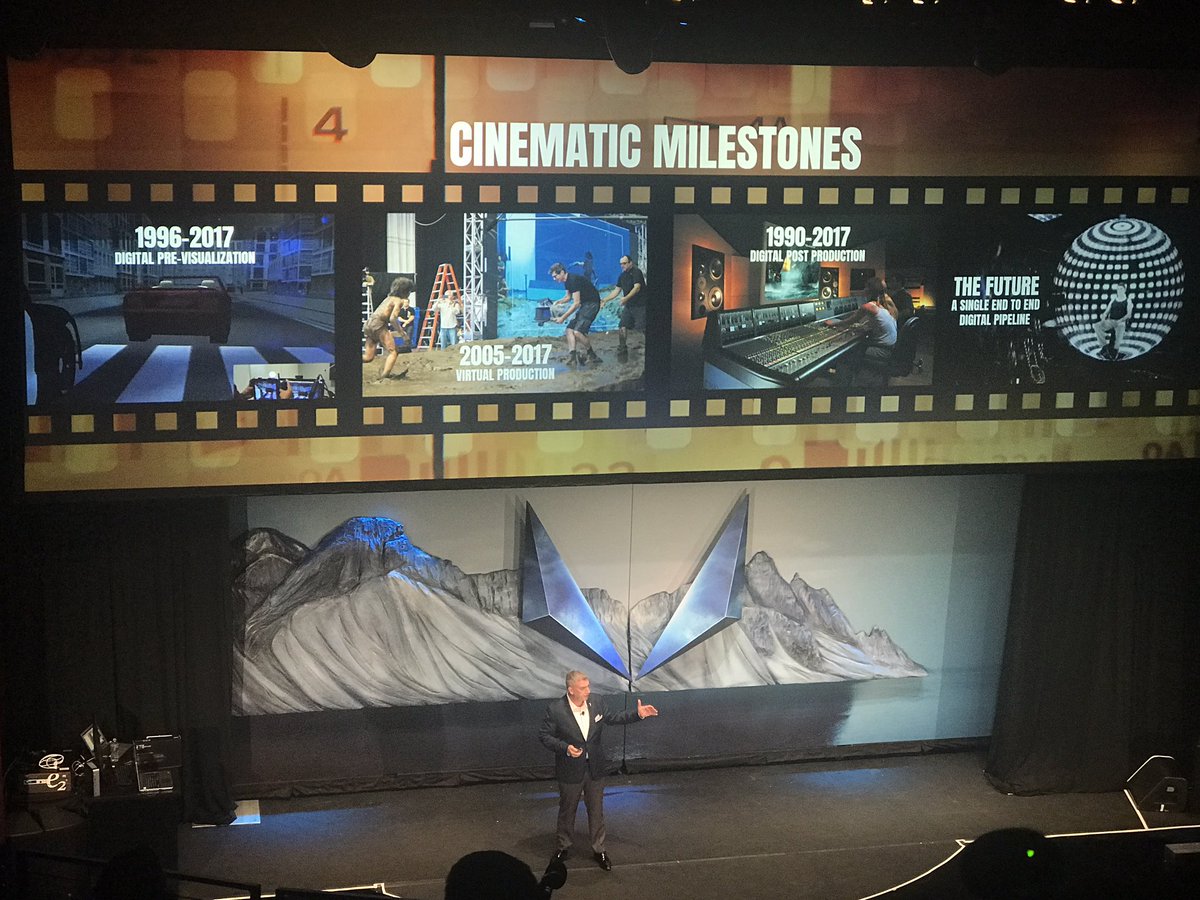 AMD made several announcements at its annual Capsaicin event at the Microsoft Novo at LA Live on Sunday night. AMD announced the launch of several new CPUs, GPUs, cloud server, and AMD Studios to work with Hollywood creatives. See our article. The CEOs of AMD, Red Digital Cinema, Maxon, and more spoke on stage to describe their partnerships. AMD execs said they are working on creating chips with enough processing power for the ultimate goal of Full Presence: real time rendering of a human character that's as smooth and fluid as looking in a mirror.
The Foundry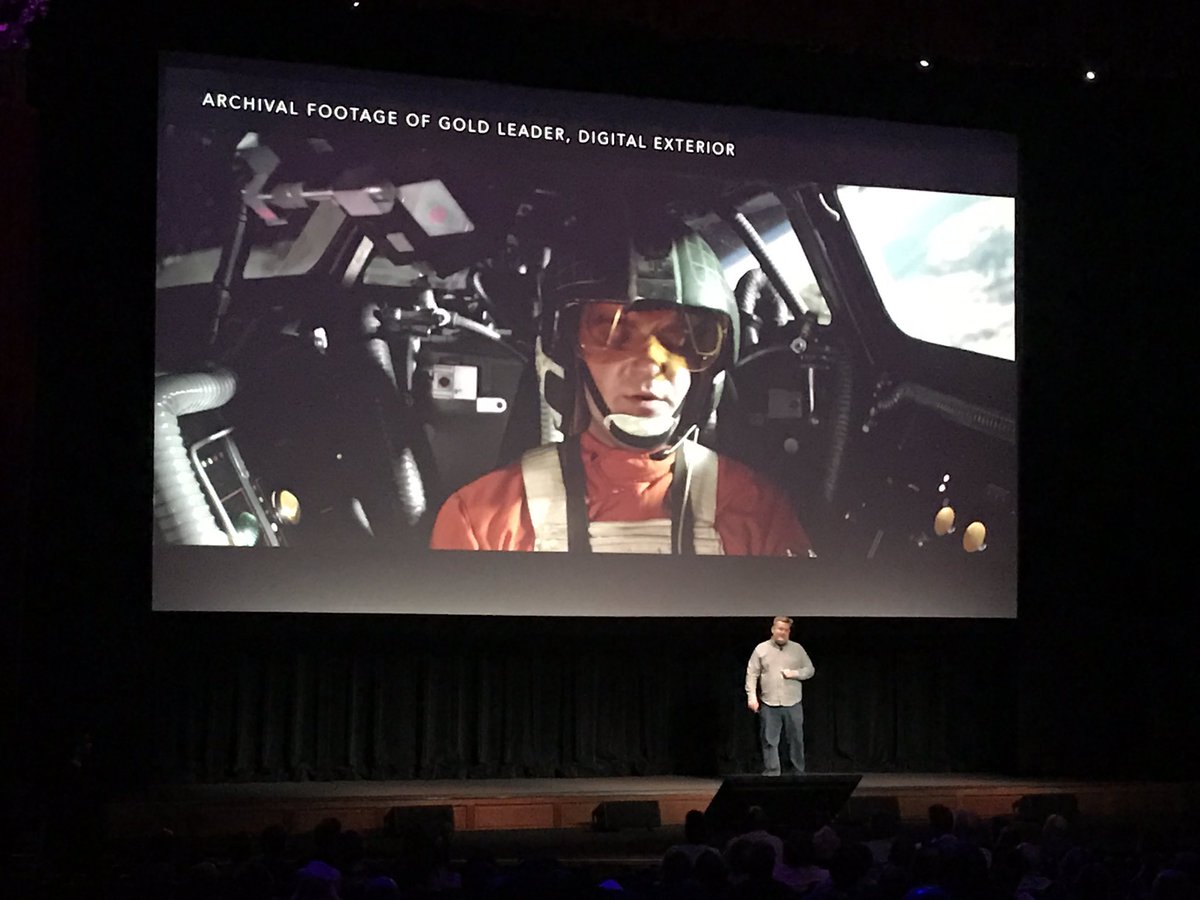 At The Foundry event, speakers from ILM discussed using X-wing archival footage and adding digital cockpits, backgrounds, and effects to bring these into Star Wars Rogue One.
Digital LA – VFX Mixer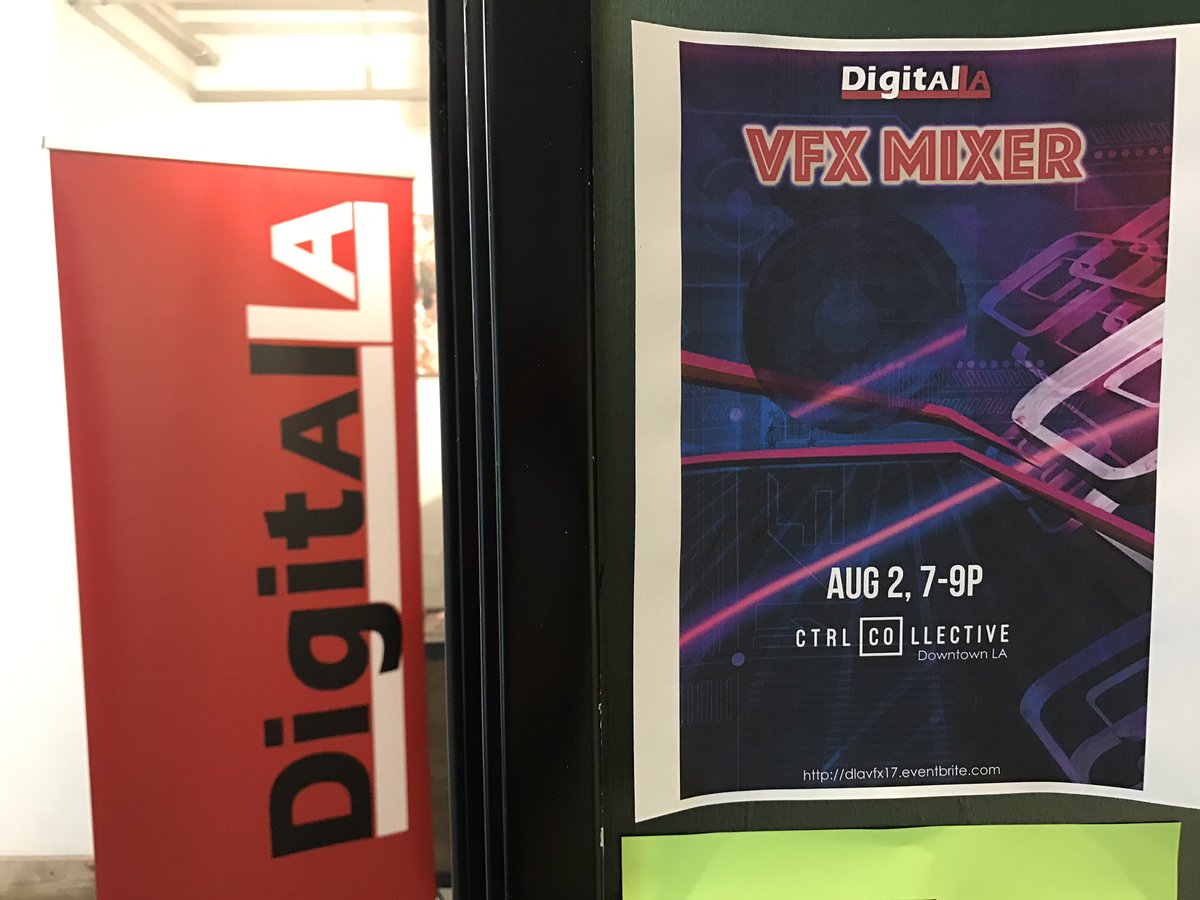 At our own Digital LA mixer, VFXers from DreamWorks, TCL, animation studios and more played Jenga and networked at the award-wining CTRL Collective Downtown LA coworking location. See our article.