LOS ANGELES – At our post-Comic-Con panel, digital experts discussed how Hollywood studios are increasingly partnering with digital companies to provide never-been-done-before content, AR, VR and VFX for superhero movies and other films.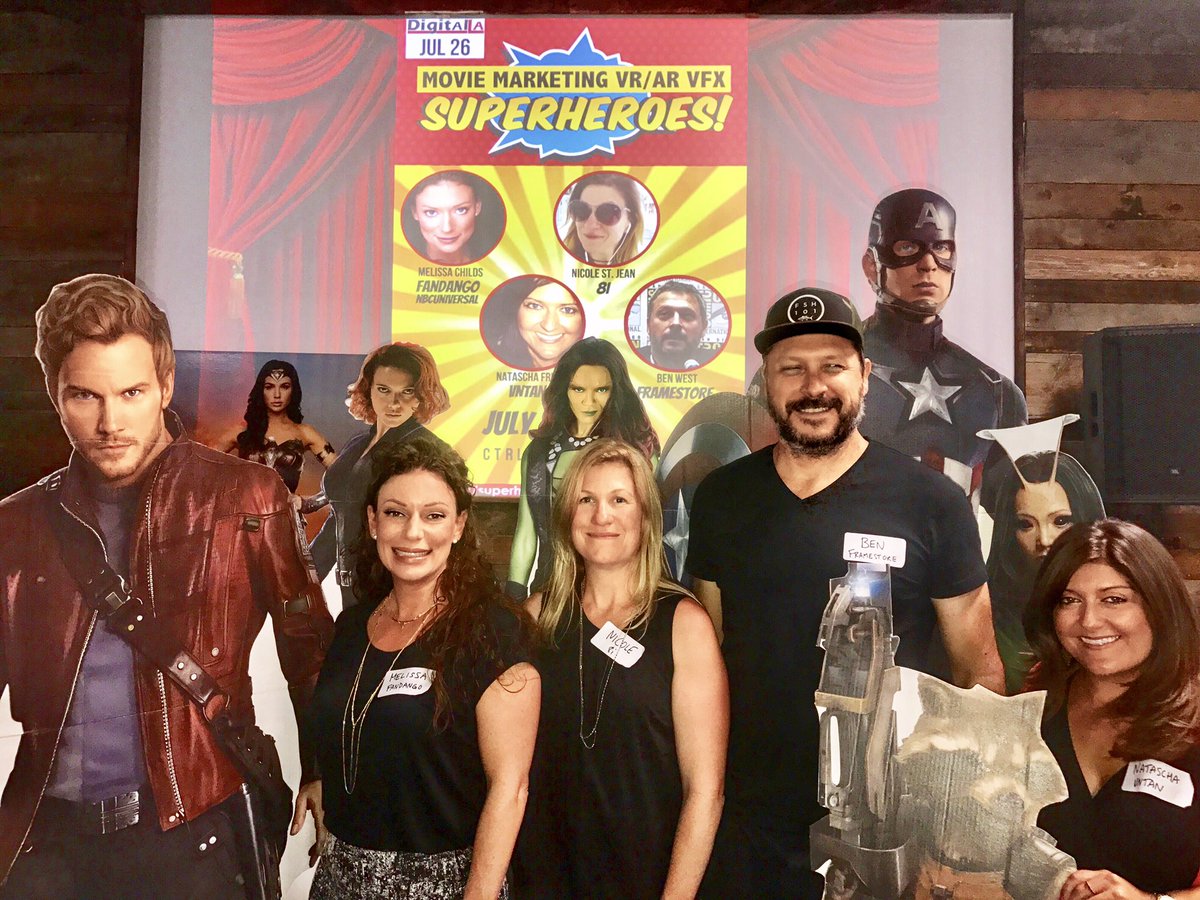 Our panel featured speakers from Fandango, VNTANA, 8i and Framestore, who each discussed how they partner with movie studios on creative programs to create great content, increase film awareness, encourage social sharing, and buy tickets.
AR company VNTANA has even developed "Hologram Best Practices." Yes what a time to be alive!
Watch summary highlights where panelists describe top trends they see in digital for superhero movies.

Panel summary:
Fandango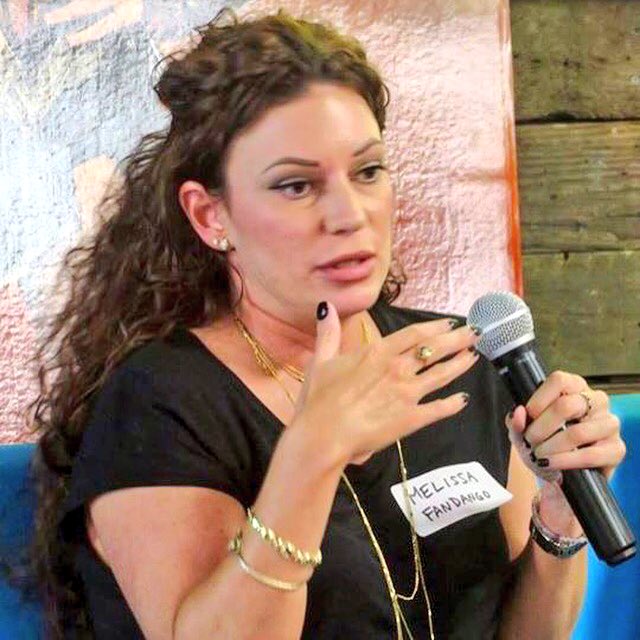 Fandango has several movie marketing platforms, from digital content to marketing campaign to events, said Melissa Childs, Fandango NBCUniversal, Digital Content Strategy and Programming.
Editorial content / articles: Fandango editors are constantly writing movie-related articles to create fresh content on the site that attracts fans, who may then also buy tickets. Fandango editors are superhero fans themselves, and they are very attuned to superhero stories that fans would be interested in. Recent articles include "Meet the Women of Summer" highlighting Wonder Woman's Gal Gadot, Guardian's Zoe Saldana, Atomic Blonde's Charlize Theron and more. The Summer Movie Guide, Indie Movie Guide provide movie overviews.
Marketing Programs. Fandango works closely with Marvel, Disney, Warner Bros. and other studios to create marketing programs for big superhero films.
Video: Movieclips. Fandango acquired the Movieclips business from Venice-based ZEFR in 2014. Movleclips gets Holywood studio permission to release short clips from movies online. Fandango now distributes clips from movies, like the favorite Yondu "I'm Mary Poppins Y'all" scene from Guardians of the Galaxy. These videos are virally shared and draw traffic.
Fandango VIP members get rewards points, access to special offers and digital downloads.
Fandango Fanshop lets movie fans buy movie-related merch, finally connecting movie-going with merch (which few theaters do).
Premieres. Fandango works with social media influencers to be Fandango correspondents at the Hollywood movie premieres and events. For example, they worked with social media influencers Marcus Johns to be a Fandango correspondent at the Oscars red carpet
Conferences and Festivals. Fandango is also active at conferences and festivals. Fandango had several activations at Comic-Con, including a celebrity interview lounge at the Hard Rock Hotel, several Fandango speakers on official Comic-Con panels, and a rooftop party at the Omnia where Elle King "Xs and Os" performed (photo below).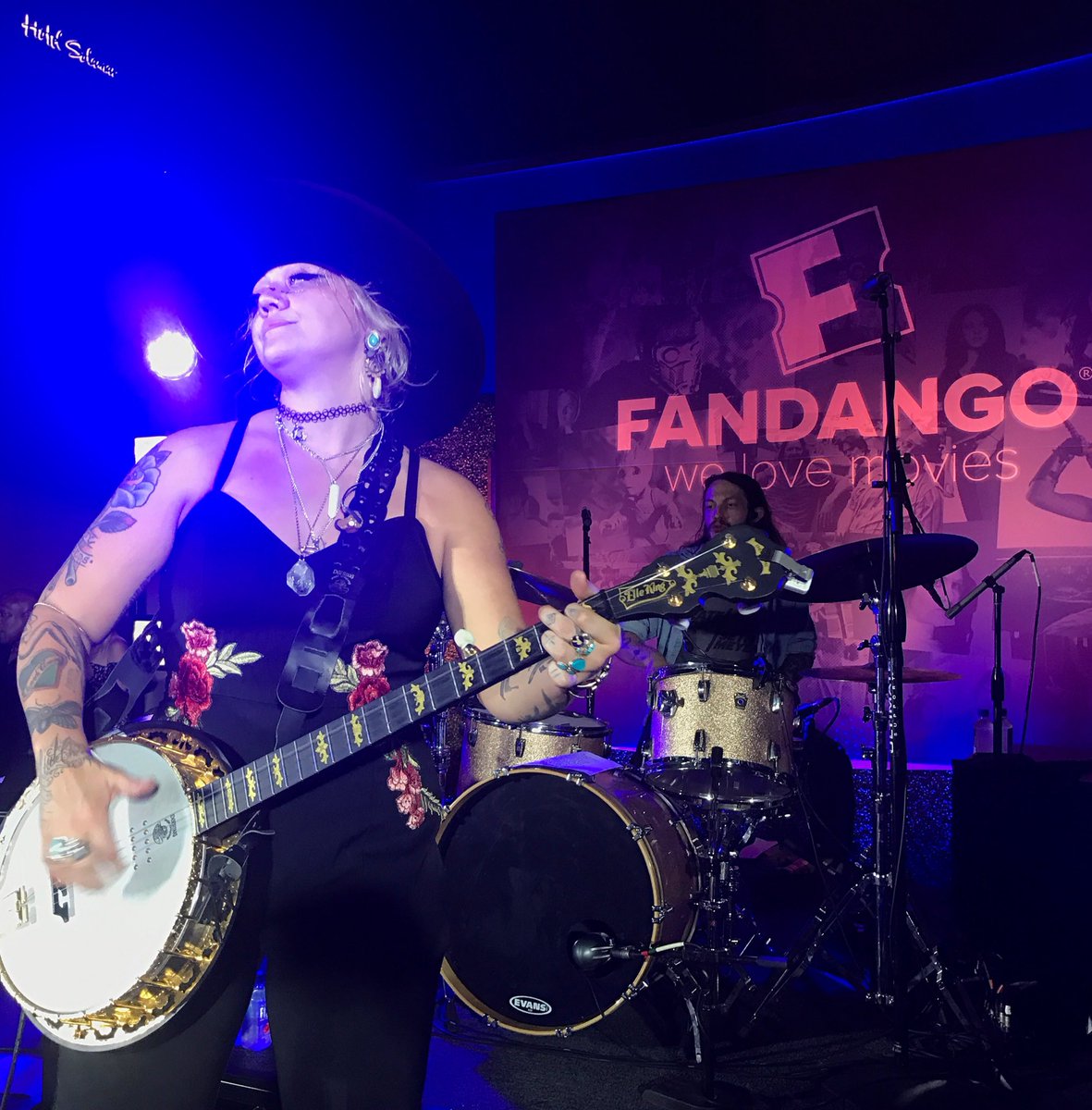 VNTANA: Holograms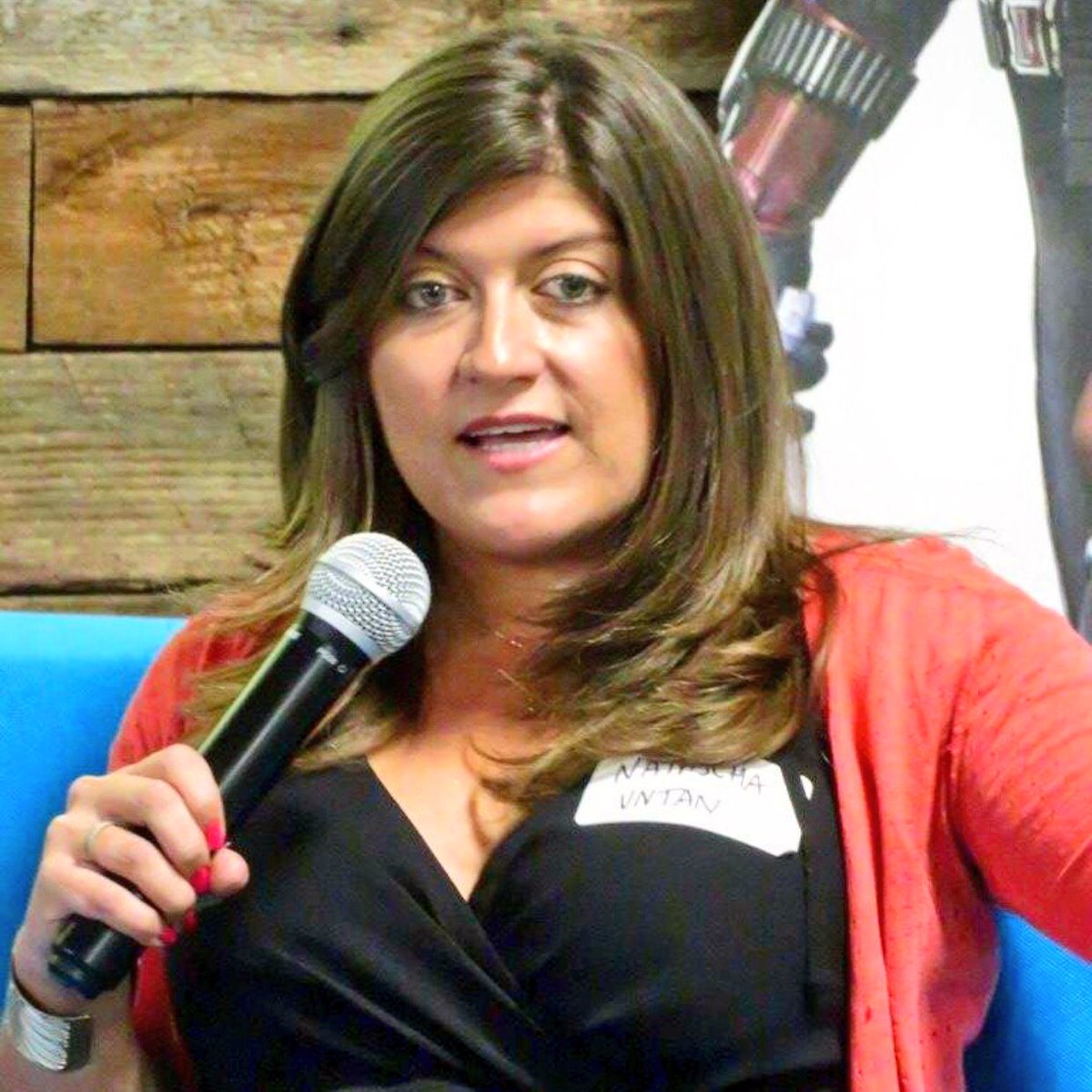 VNTANA works with Hollywood studios and other clients to create branded interactive HOLLAgram kiosks at events. The Silicon Beach startup VNTANA works with studios to create an idea for a hollagram, usually involving a character from a film or TV show. VNTANA films video of the character for its platform. At events, fans can create a quick 20-30 second video interacting with the character or brand, and can then email the video to themselves to post on social media, said Natascha French, VNTANA Chief Marketing Officer (photo right).
At Comic-Con, VNTANA had several activations:
At ABC's booth, you  you could grab a fake sword and duel with Captain Hook from "Once Upon A Time," or fly into the air in the new show "The Crossing"
At MTV's Fandom party at Petco Park, two VNTANA booths had group hollagrams where up to three people could touch MTV and AT&T logos for points (first game hollagram), or turn themselves into werewolves.
At the Science of Marvel event in downtown LA last fall, VNTANA had a hollagram booth where you could do a hand gesture to put on Doctor Stange's cloak, and another circular gesture to cast a spell to open up a portal (photo below).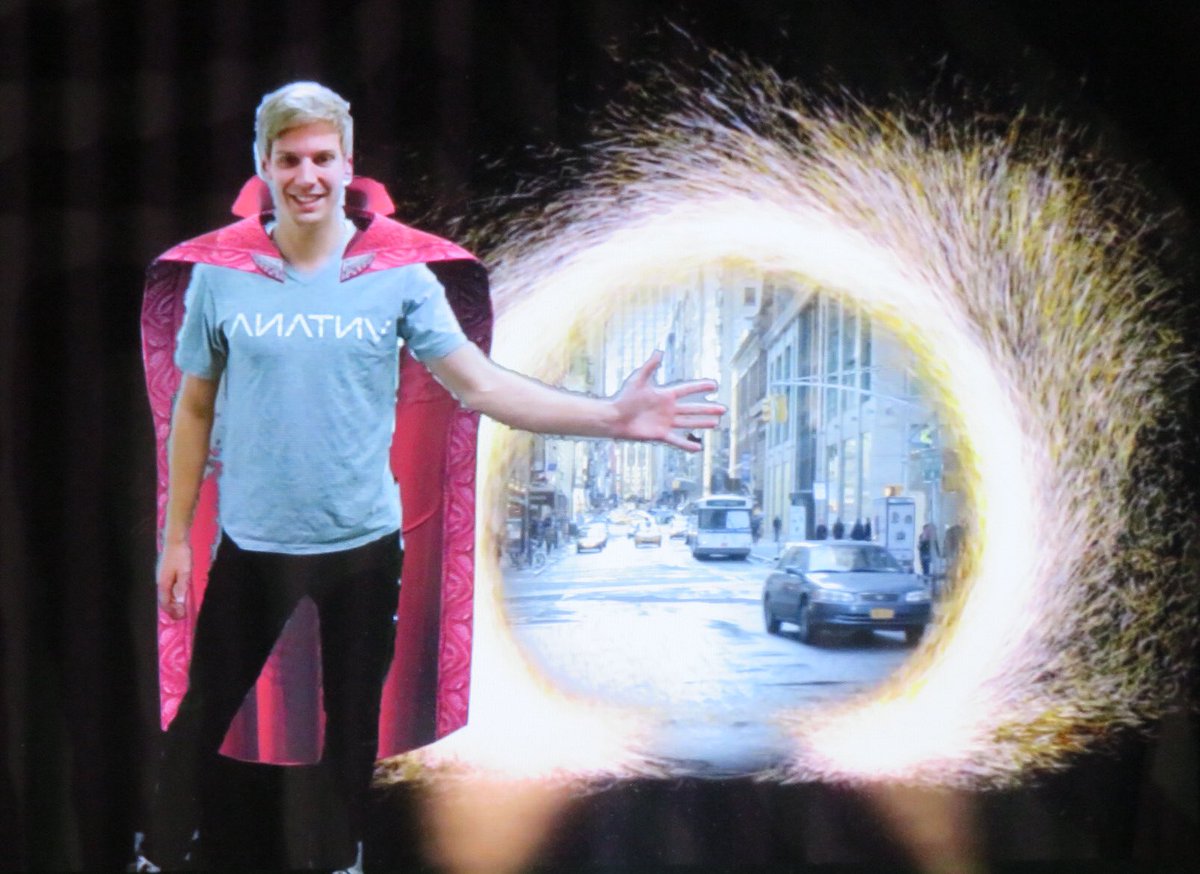 At VidCon this past year, fans could sing with a hollagram of Uma from Disney show Descendants 2 (photo below)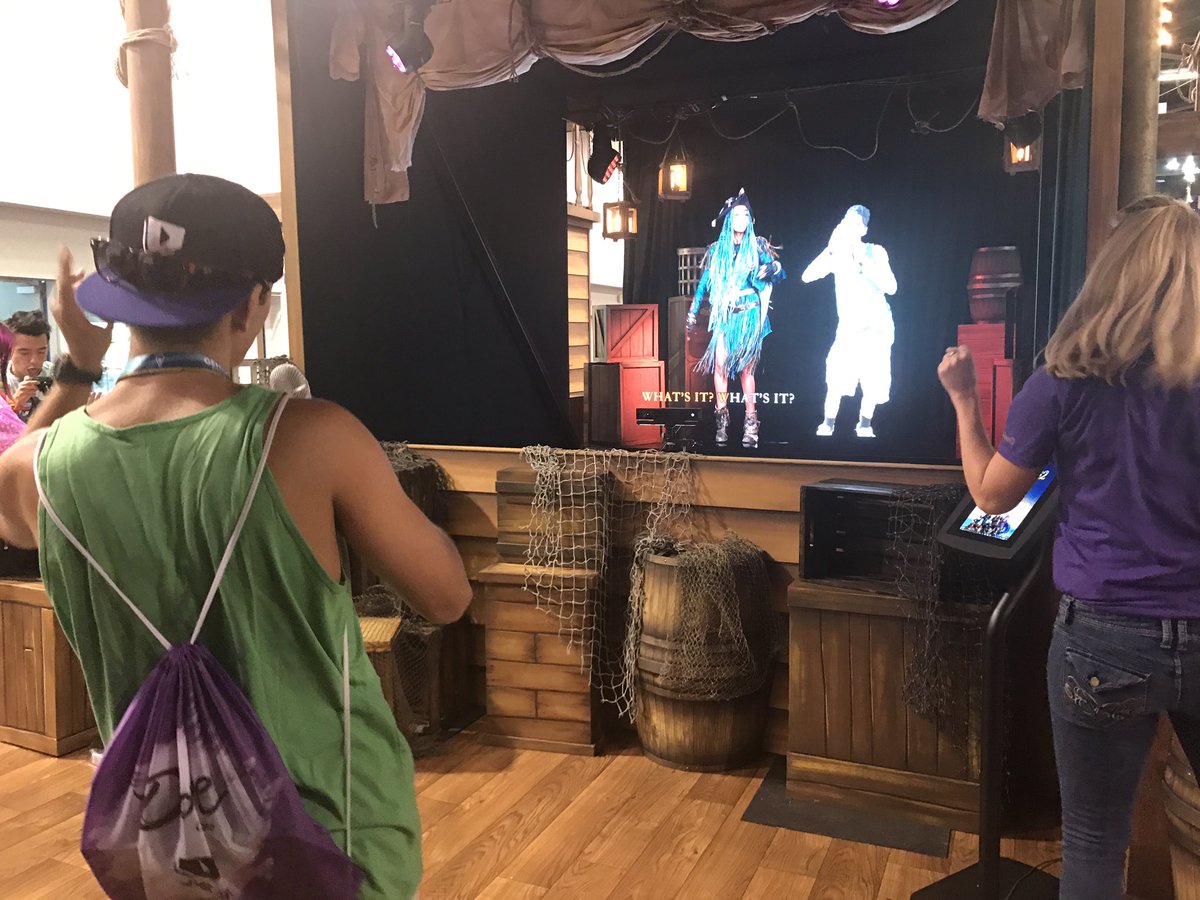 VNTANA has worked with several Hollywood studios and other clients, to create a "Hologram Best Practices" checklist said Natascha French, VNTANA Chief Marketing Officer.
Create Comprehensive Campaign, from ideation to social sharing, promotion and data collection. VNTANA just doesn't sell a cool tech gadget. VNTANA works with studios to create an idea for an hollagram that fits the movie or brand, with social sharing links, promotional PR press releases to promote it, and data collection.
Integrate Social Media Sharing. Social media is key to VNTANA's activations. "Nothing happens unless it's shared," French said VNTANA works with studios and other clients to ensure there are social media sharing links to videos. If it's not shared, did it happen?
Get Talent Involved. VNTANA works with studios to film a hollagram of the talent. VNTANA also recommends getting the talent to help promote. For example at VidCon, the actress China Anne McClain who was filmed as Uma for the hollagram, appeared at the booth to sing with her hollagram self. The booth was packed with fans watching and attempting to take selfies with her after. Hopefully, talent tweets or shares video / photo of the event, which helps promote too.
Email collection. Like most photo/video booths, VNTANA can collect opt-in emails or phone numbers for clients when people email or text their photos/videos to themselves.
Demographics collection. In addition, VNTANA uses facial recognition to track demographics of its users. Its Hollagram software can guesstimate users' age range, gender and even sentiment based on their expression in the video. So a VNTANA activation could say, for example, that X% of users were female 18-34. Only ranges are collected, and specific facial images aren't kept.
Images: Fans can take screen caps of the video, like the Comic-Con Once Upon a Time sword fight with Captain Hook below.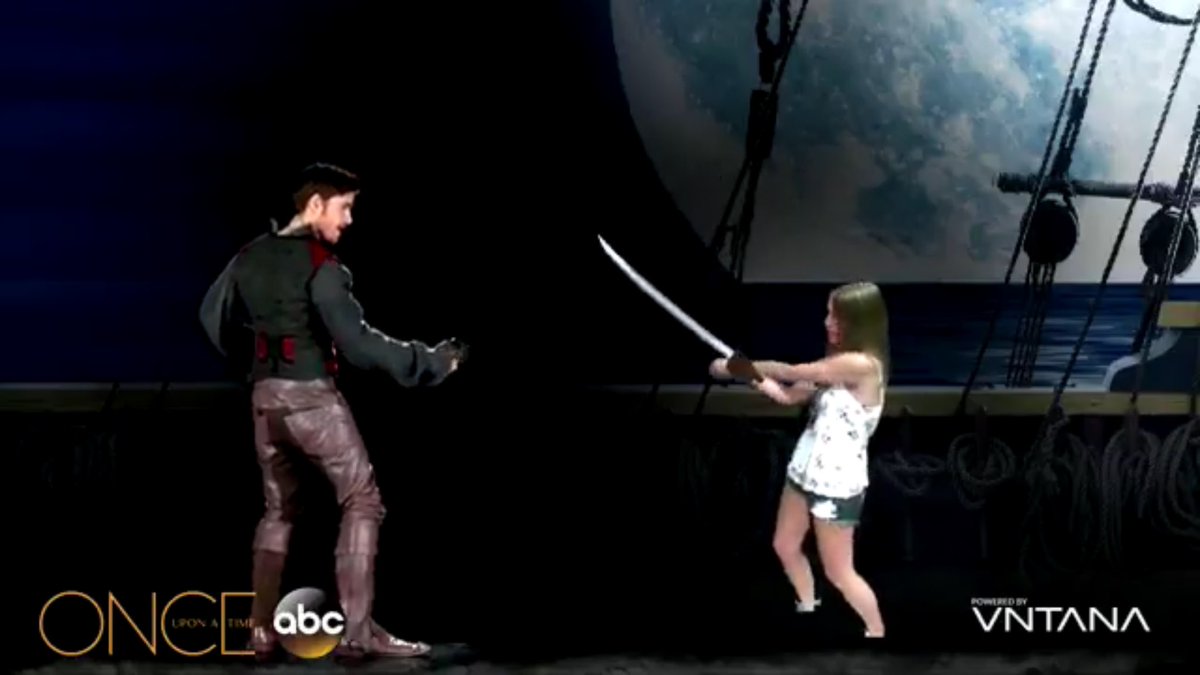 8i: Holo Spider-Man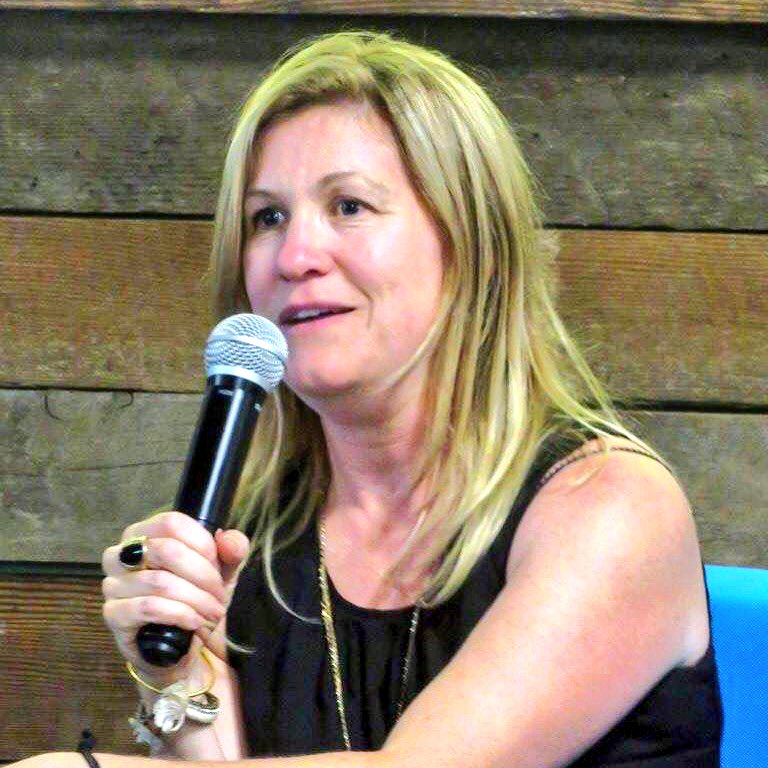 8i creates VR and AR integrations for Hollywood studios and other clients. 8i has a Holo app, which lets anyone create a hologram video on their cell phone. Just select from its holo-characters like a poodle, turn on your phone camera, and presto, you can take a video of yourself or a friend with a 3D-poodle superimposed. It's like Pokemon Go, except instead of a flat 2D Pokemon image, 8i's holo characters are 3D rendered.
For the Spider-Man movie, 8i had the idea that Spider-Man could be a holo-character in its app. They created a demo with mock Spider-Man, and showed it to Sony Pictures and Marvel Studios executives who "got it" right away, said Nicole St. Jean, 8i's VP of Content (photo right). She said that a good demo with a mock up of the actual character was key.
Sony and Marvel Studios sent official Spider-Man: Homecoming Spider-Man suit assets and Tom Holland's voice files so 8i could create its Holo Spider-Man in the app.
The whole project was completed in a quick four weeks, just in time for Spidey to appear in the Holo app by the Spider-Man: Homecoming release date.
Download the app, so you can make Spider-Man appear next to you or a friend, and take a photo or video.
For example, Nicole tweeted a photo of panel moderator Kevin Winston with Spidey right before the panel (photo below). Also during the panel, attendees were asked to download the Holo app to make Spider-Man appear on stage, like @PaperTriangle did as Nicole was talking about it! (photo below).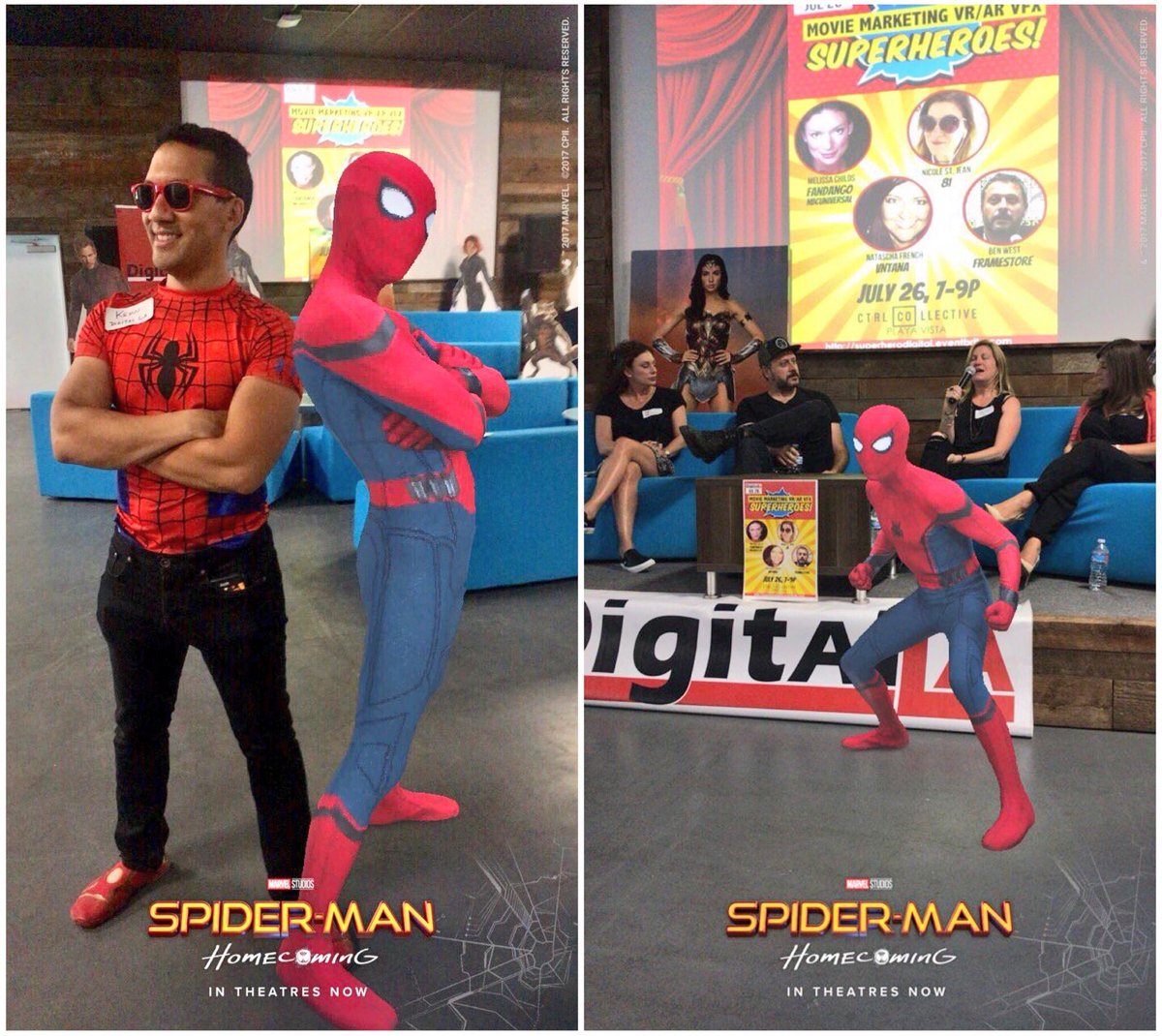 Nicole said that it's working with other studios to create more Holo characters for upcoming films. It is also talking about working with other celebrities and sports athletes as well.
Framestore: Rocket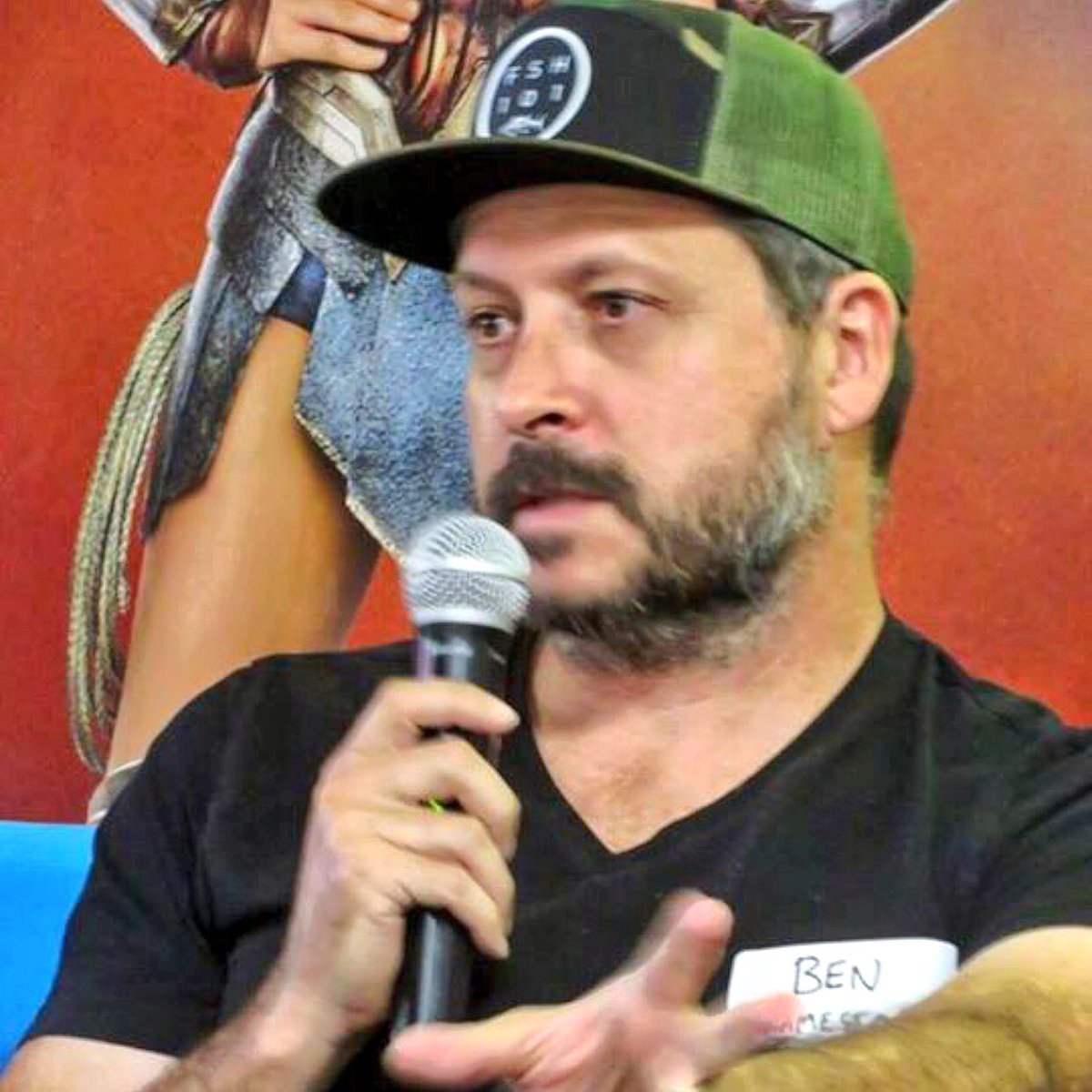 Framestore creates award-wining VFX for films, and other projects. For example, Framestore worked with Marvel Studios to create Rocket in the first Guardians of the Galaxy film, which was nominated for a Visual Effects Oscar. Framestore worked with Marvel Studios and director James Gunn to make sure that Rocket's movements, fur, and expressions were realistic.
Framestore also worked on Rocket in the Guardians of the Galaxy: Mission Breakout ride, which just opened i n May at Disney California Adventure. The fun ride is currently among the most popular rides at the Disneyland Resort (both parks). In the ride, Ben West, Creative Director at Framestore, helped make sure the digital rocket that appears in the video look and acts like Rocket.
In addition to doing VFX in movies and rides, Framestore also helps with VFX in marketing and promotional materials. For example, Framestore was asked to help concept a commercial to help promote the Guardians ride. In it, Rocket interrupts an ad to recruit park-goers to Disney California Adventure to help bust the Guardians out of the Mission: Breakout ride.
Ben said that as digital characters from movies appear in theme park rides, advertisements, games, and more, that you must ensure that the character looks and acts like that character across platforms.
"Our focus is on quality," Ben West said, describing how the Framestore VFX team made sure that Rocket looked and acted like Rocket from facial expressions to smallest movements.
Head to DCA to watch Rocket on screen at the Mission: Breakout ride!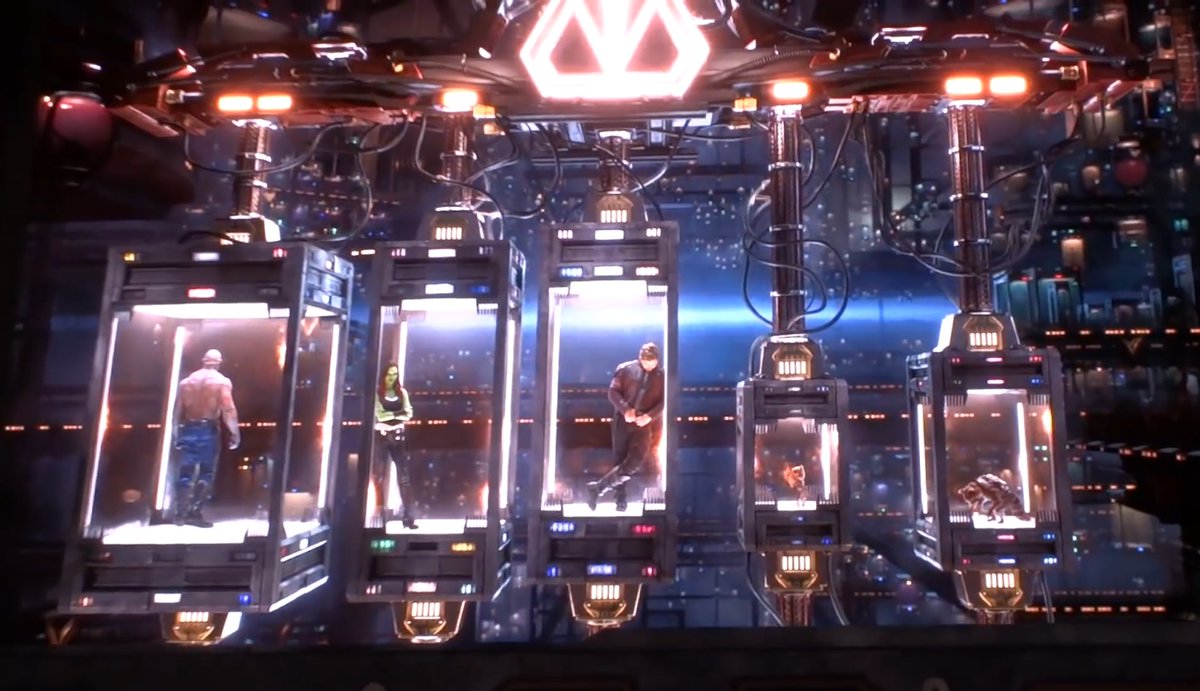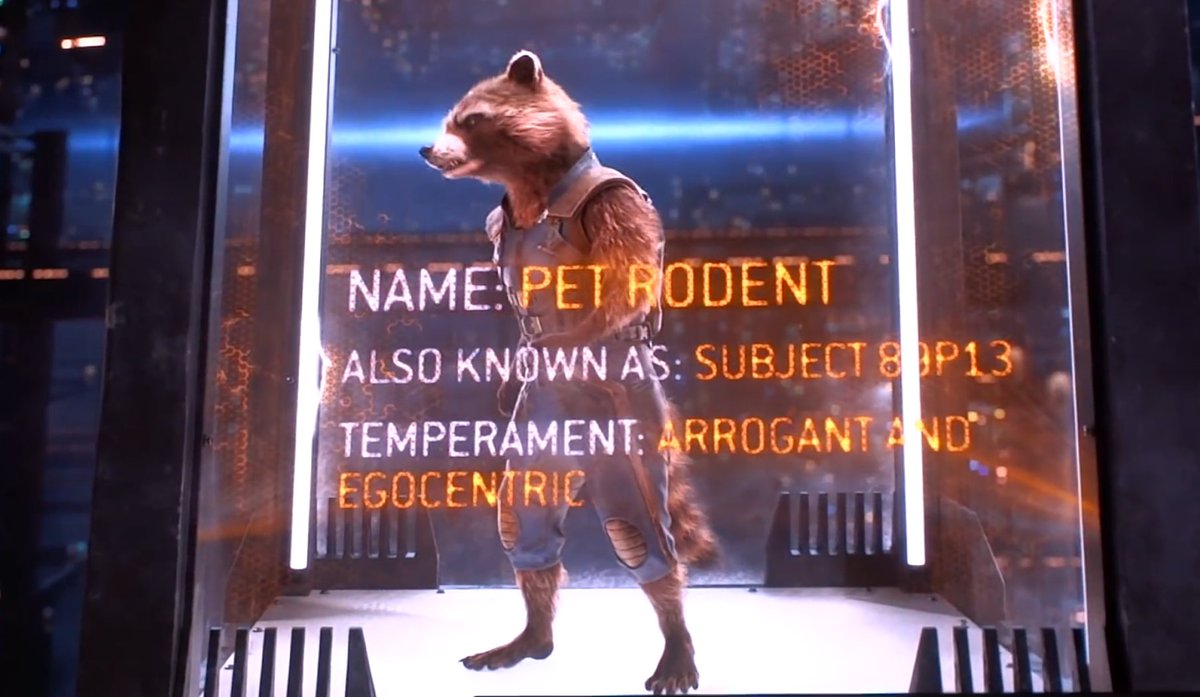 And here's Rocket in the Mission: Breakout ad you can watch here.