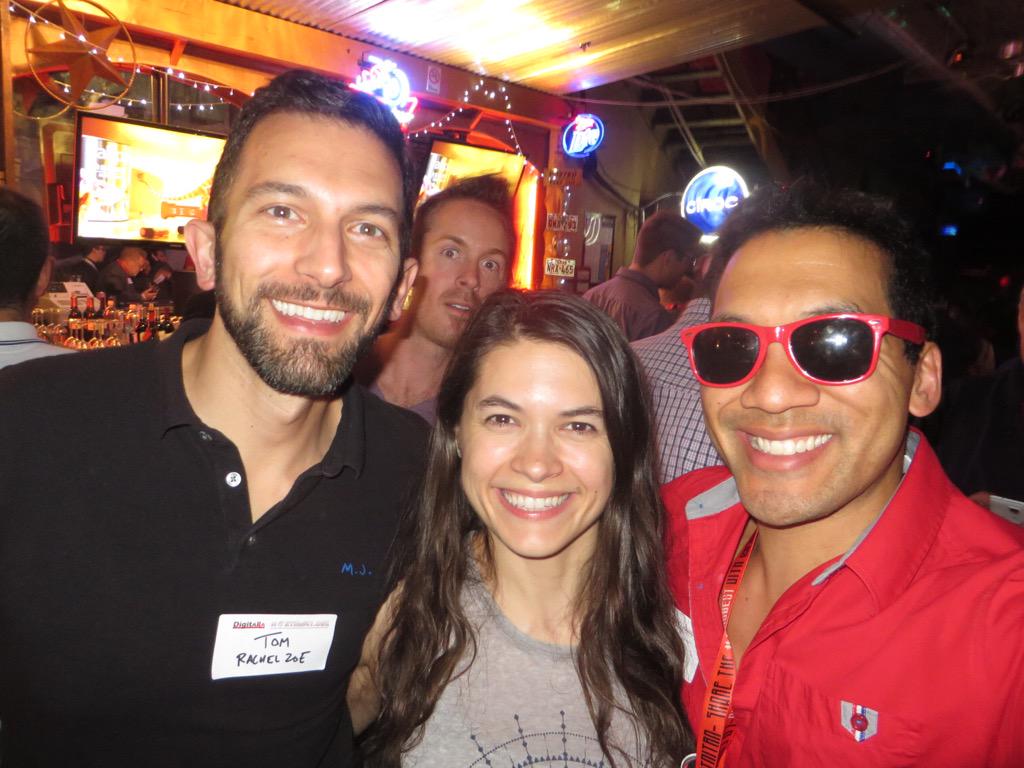 AUSTIN – LA represented at SXSW for its annual two-week fest that attracts film, interactive and music communities from LA and around the world.
We had a blast at our Digital LA – Austin Party at Bar 512 right on Sixth Street on Saturday. Attendees from digital content, startups, social media gurus, and more attended from LA, New York, San Francisco, and London. We mixed and mingled and shared highlights of SXSW.
Check our pics of our party and SXSW panels, show floor and parties at http://tinyurl.com/dlasxsw15
Our LA @ SXSW highlights: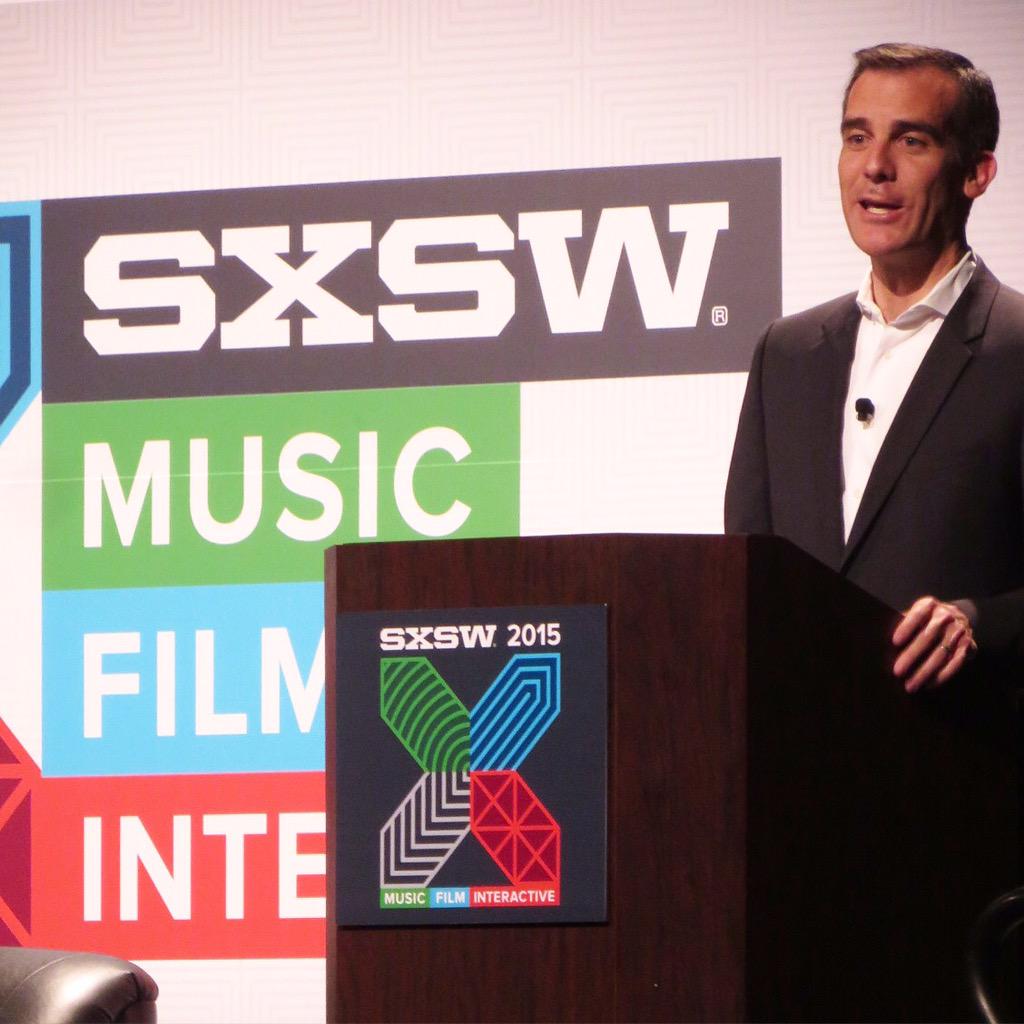 – LA Mayor Eric Garcetti spoke on how LA is an attractive city for tech, with its creativity, diversity, and low tax rates for tech. He described his tech initiative from city apps to city data and city tech conferences and hackathons. Then he moderated panel with Sophia Amoruso founder of Nasty Gal, and Troy Carter of Atom Factory. Sophia said she moved her fashion startup from the Bay Area to LA, attracted to LA's more creative community and designers. She also just opened up a physical Nasty Gal store in the Melrose shopping area, and plans to open a Santa Monica store soon. Troy Carter said that LA is great for music and entertainment. Garcetti also promoted LA tech at the Fast Company lounge.
– Jessica Alba described how she started the Honest Company, which focuses on eco-friendly news and baby products for moms.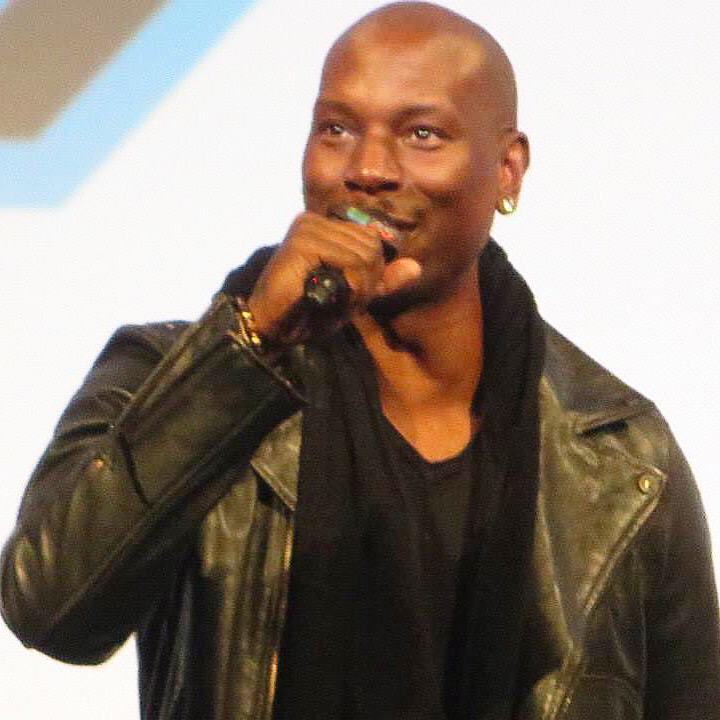 – Fast and Furious 7 premiere. Furious 7 was the surprise midnight Sunday screening, with special guests Tyrese and director James Wan. James and Tyrese said they completed the film as a tribute to Paul Walker. (Tyrese photo right)
– 'Brand: A Second Coming' premiere by director Ondi Timoner, who follows Russell Brand's rise from lonely teen to Hollywood actor and comedian to social activist.
– Phil Lord and Chris Miller of the LEGO Movie said it's important to find your voice, and create stories from your heart and experience on the SXSW Film panel. Also: Stick with it, and be persistent.
– Twitter co-founer Biz Stone said that he promoted the early beta version of Twitter at SXSW in 2007. When he saw its power to let humans aggregate and flock together like birds, he created Twitter the company the next day.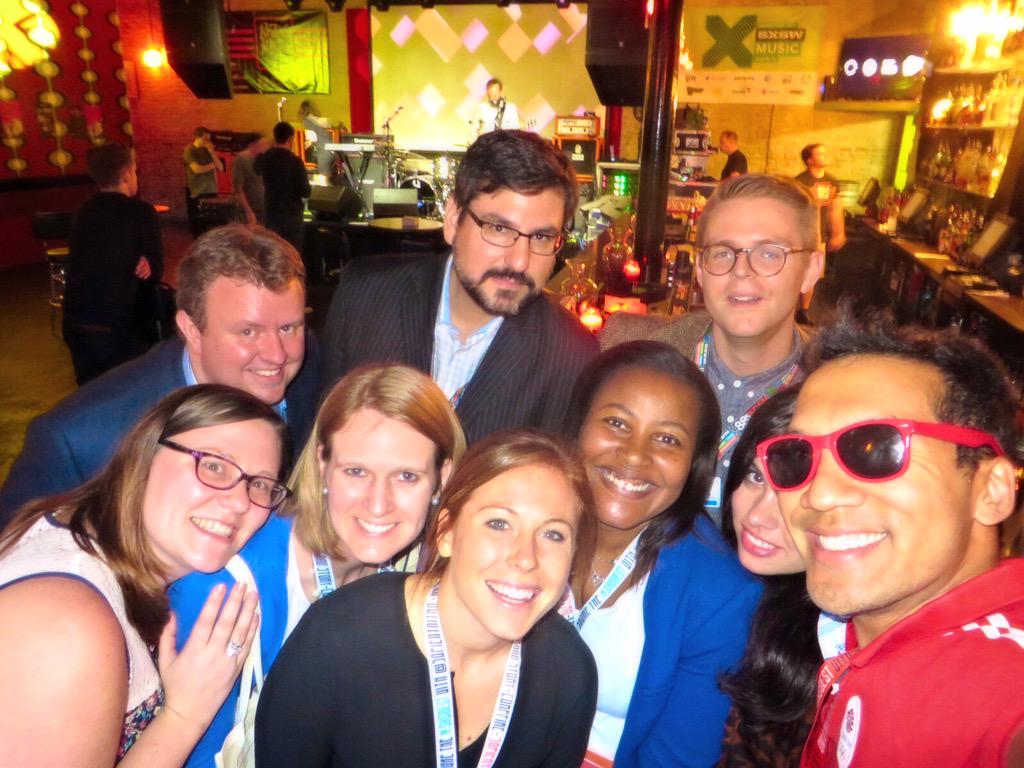 LA companies with parties and lounges included:
– Maker Studios Superfight party
– Fullscreen parties
– UKTI Whiskey Tasting at British Music Embassy (photo right)
– MiTu Networks lounge with food, Mexican candy, DJs (photo right)
– DirecTV – Digital Entertainment Lab
– Nerdist lounge with Geek & Sundry and Goku arm wrestling and Slurpee and games.
– ZEFR rooftop party and panel with Oreo and Ondi Timoner
– Interstellar virtual experience dome.
– Siemer Associates reception with special guest Eric Garcetti
– Dailymotion house on Rainey hosted bands and mixers all weekend
– Media Temple hosted the official SXSWi Closing Party with Ludacris, TV on the Radio, and Z Trip.