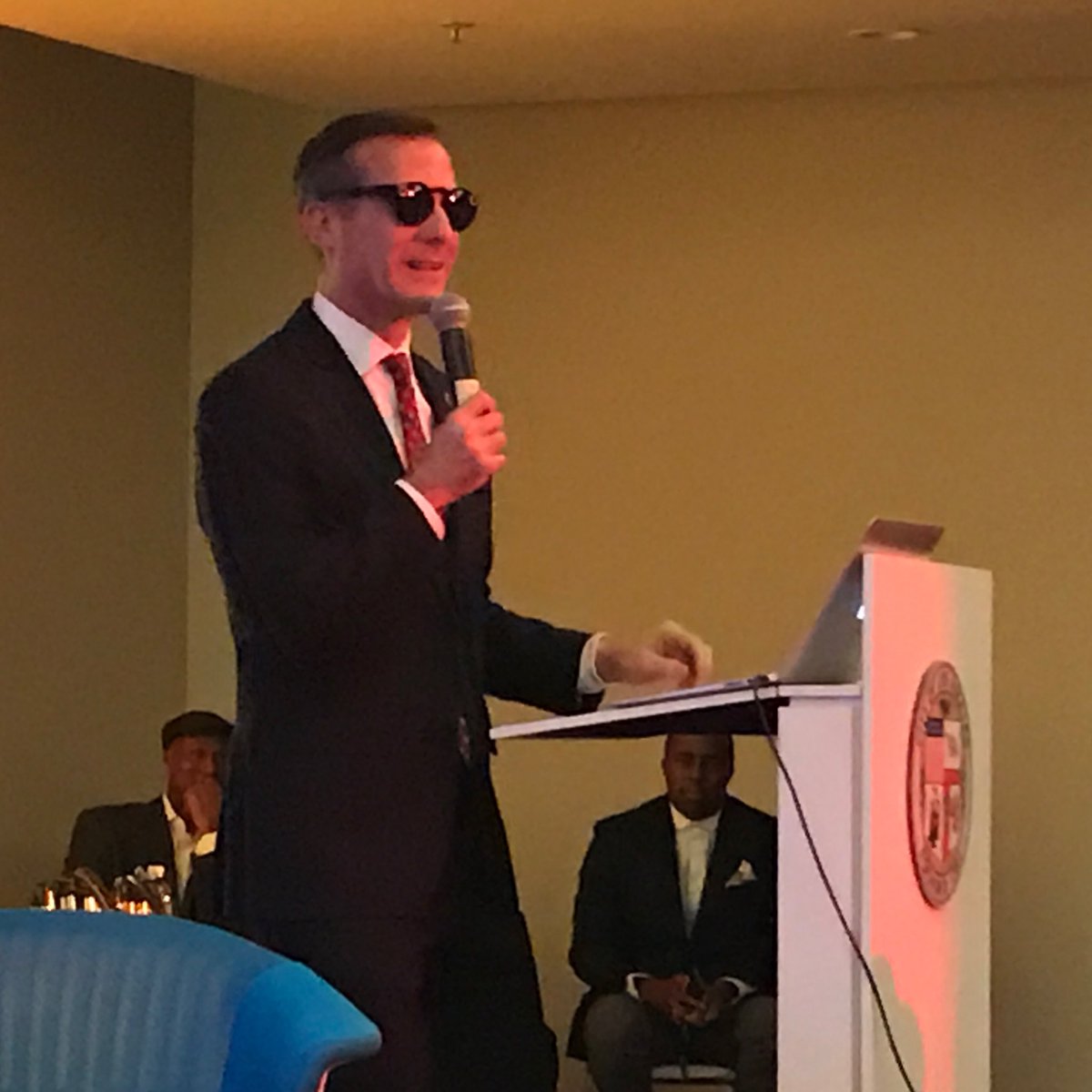 DOWNTOWN LA – The Tech Fair LA job fair featured more than 250 companies at the Reef in downtown LA on Jan 26.
Organizers said this was the largest job fair held in LA, with estimated 11,000 attendees.
Job seekers arrived with resumes in hand and business cards ready to meet HR talent staff from LA tech companies.
Watch the recap video, just released by the Mayor's Office.
Participating companies included Silicon Beach startups, established tech players, and some governmental and city organizations.
LA Mayor Eric Garcetti gave the keynote, saying LA has diverse tech industries and cultures. He wore Spectales to take a 10-second snap during his keynote (photo right).
The fair was organized by Eric Garcetti's Mayors Office including Michelle Garakian, with Entrepreneur In Resident Jason Nazar, CEO of Comparably.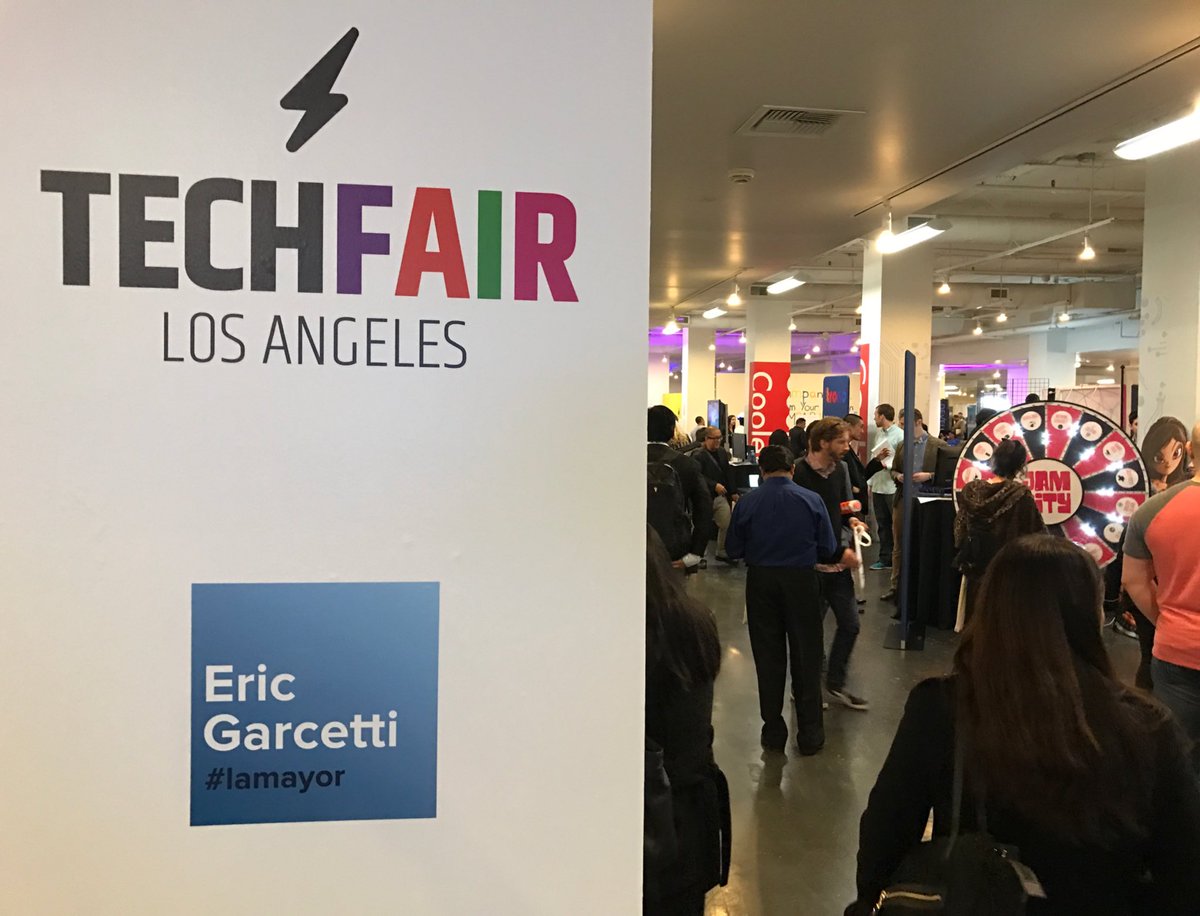 Companies included: Snap, DAQRI, Space X, Tesla, Ticketmaster, Cornerstone, Dollar Shave Club, Steelhouse, Jam City, The Bouqs Company, Sensay, Cross Campus, Comparably, and many more.
Snap's booth matched its Snapchat app simple design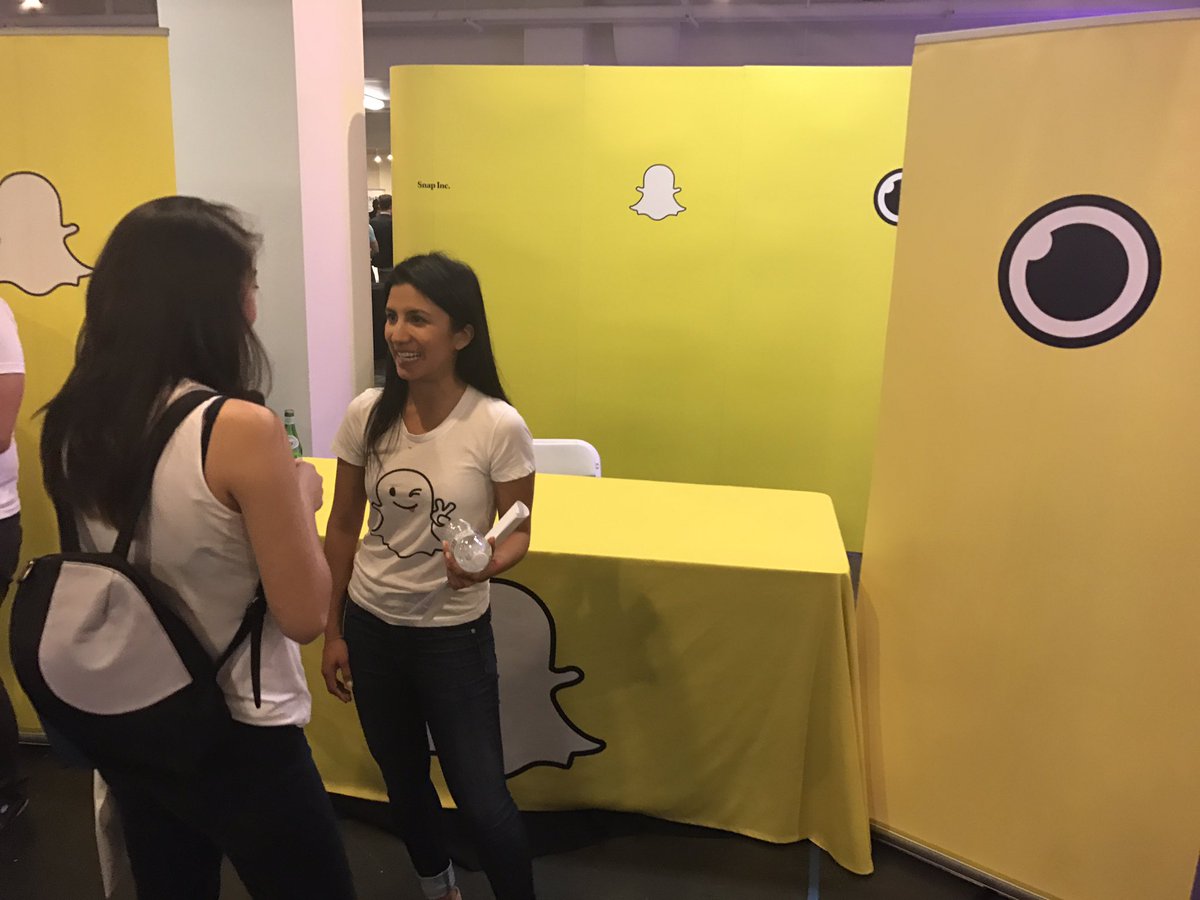 Tinder is hiring back-end developers, marketing, operations! Tinder offered free bottle openers, water bottles bandanas for Coachella. Its "It's a match" photo board was a perfect tie-in for matching potential employees.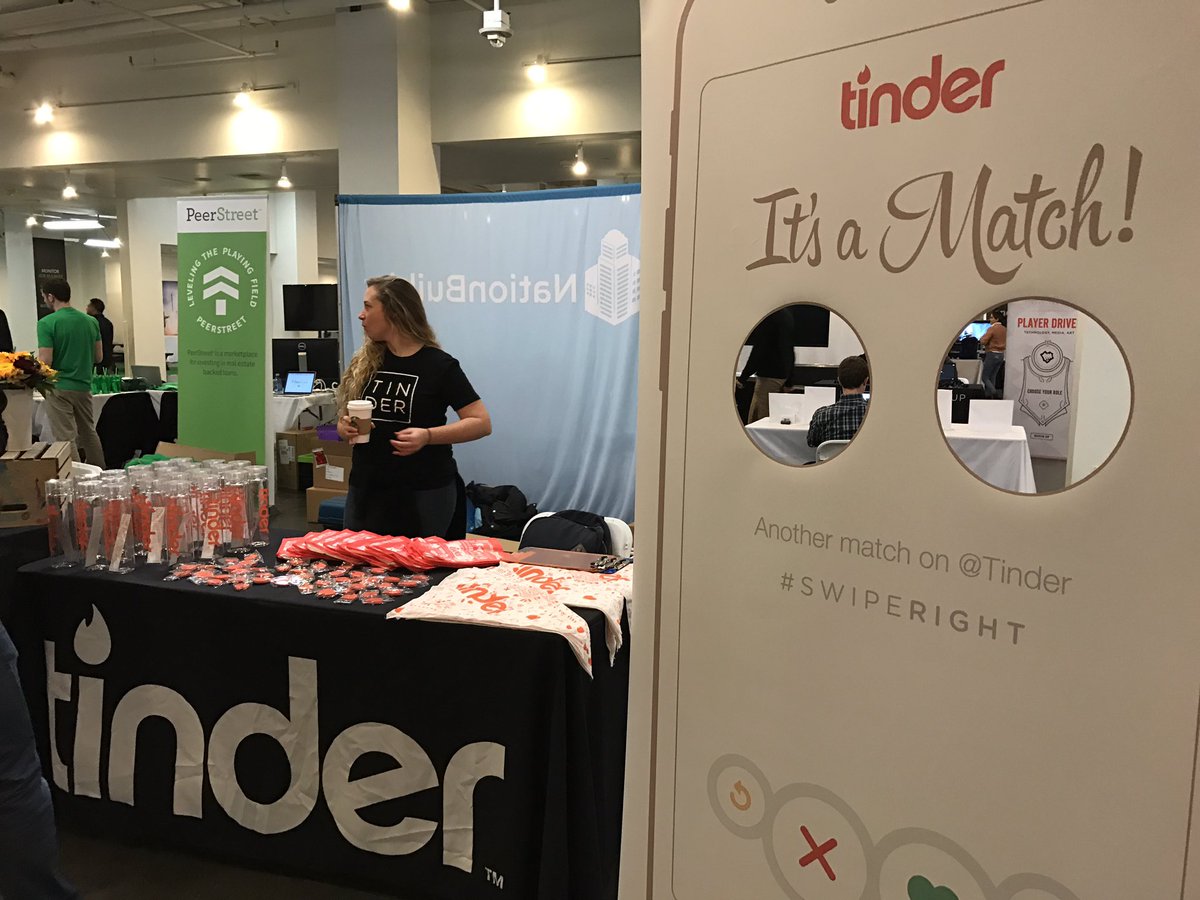 Jam City is looking for dev, marketing, artists, producers, designers. Attendees could spin the wheel to win a prize.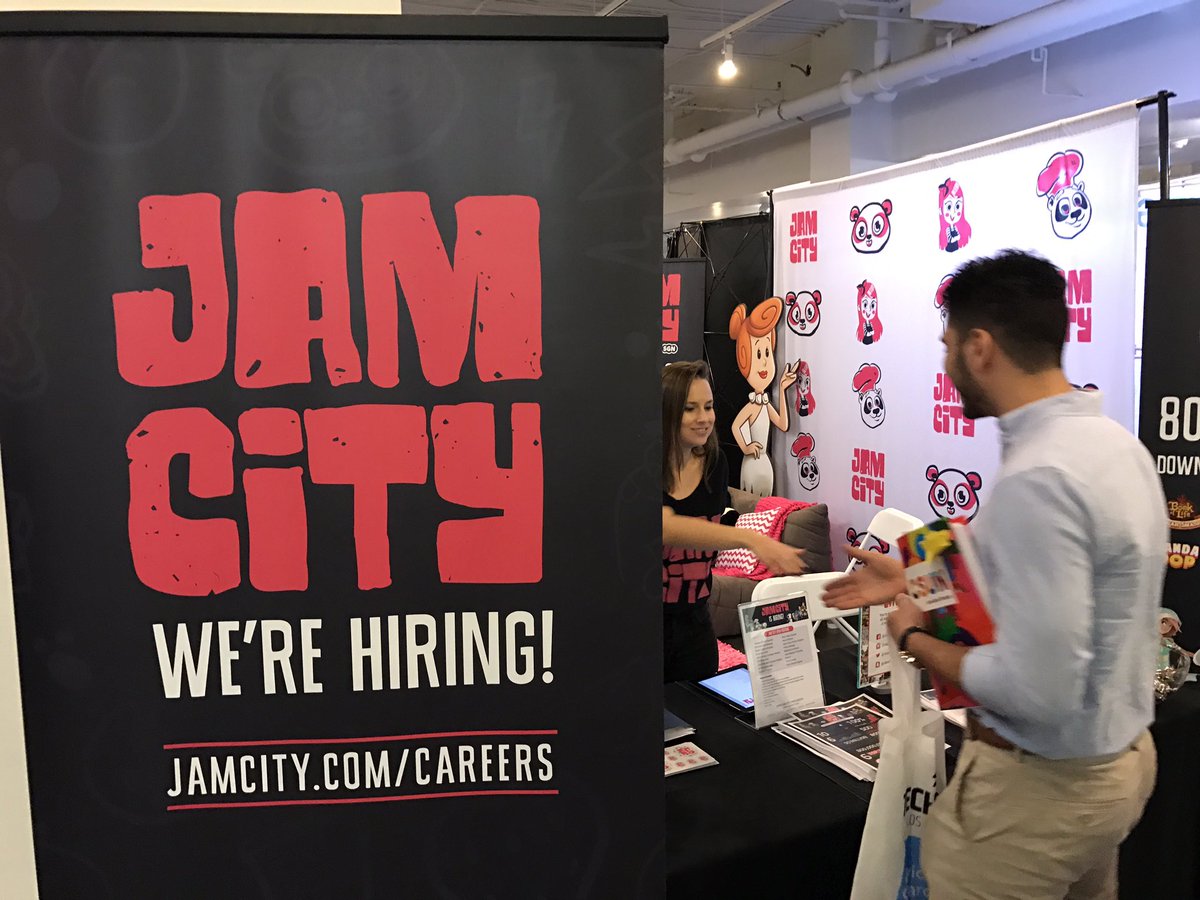 SteelHouse is hiring back end engineers, product managers, product marketing for its adtech, based in Culver City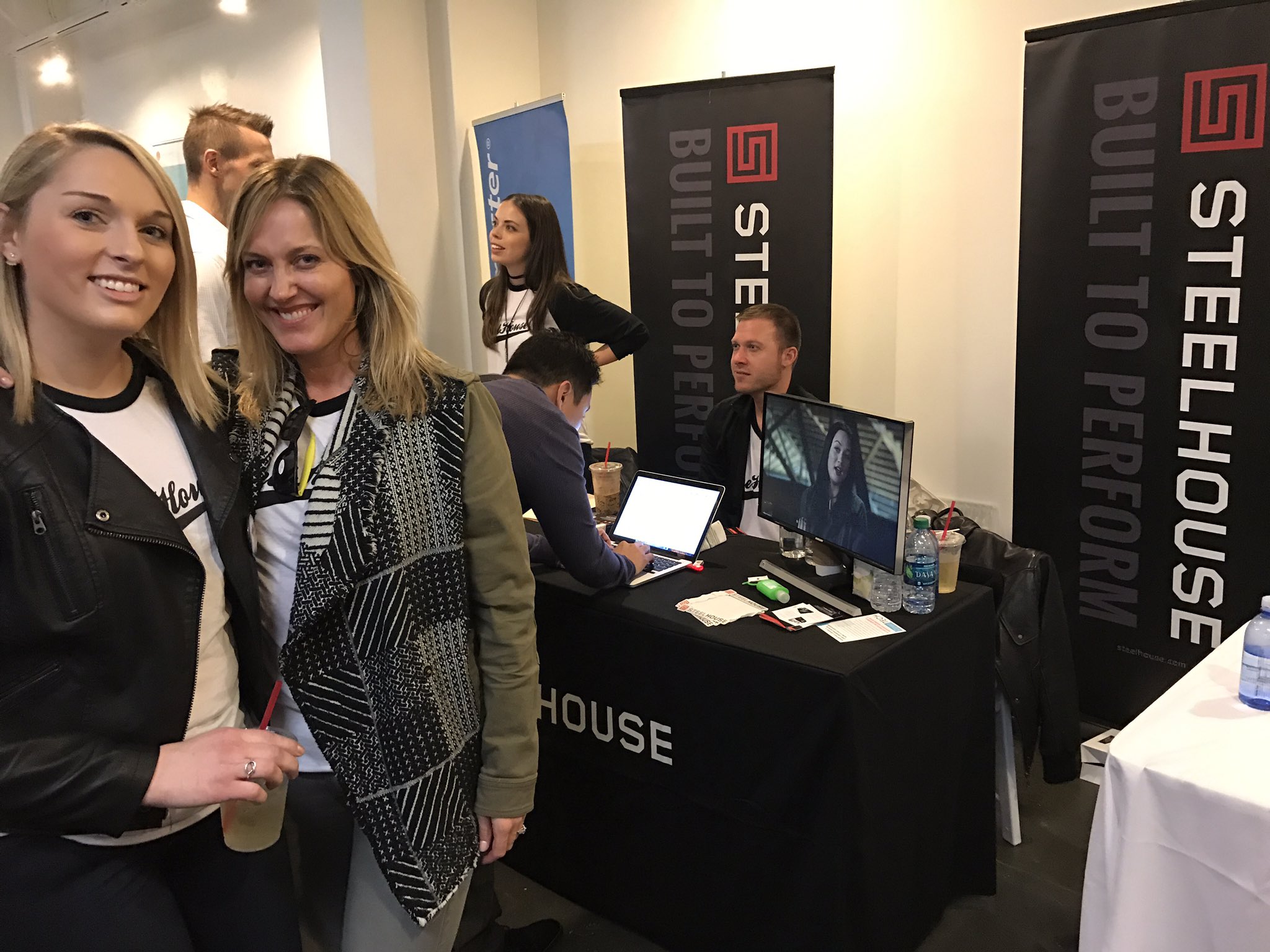 Soothe massage on demand app offered massages for attendees who needed a break on the show floor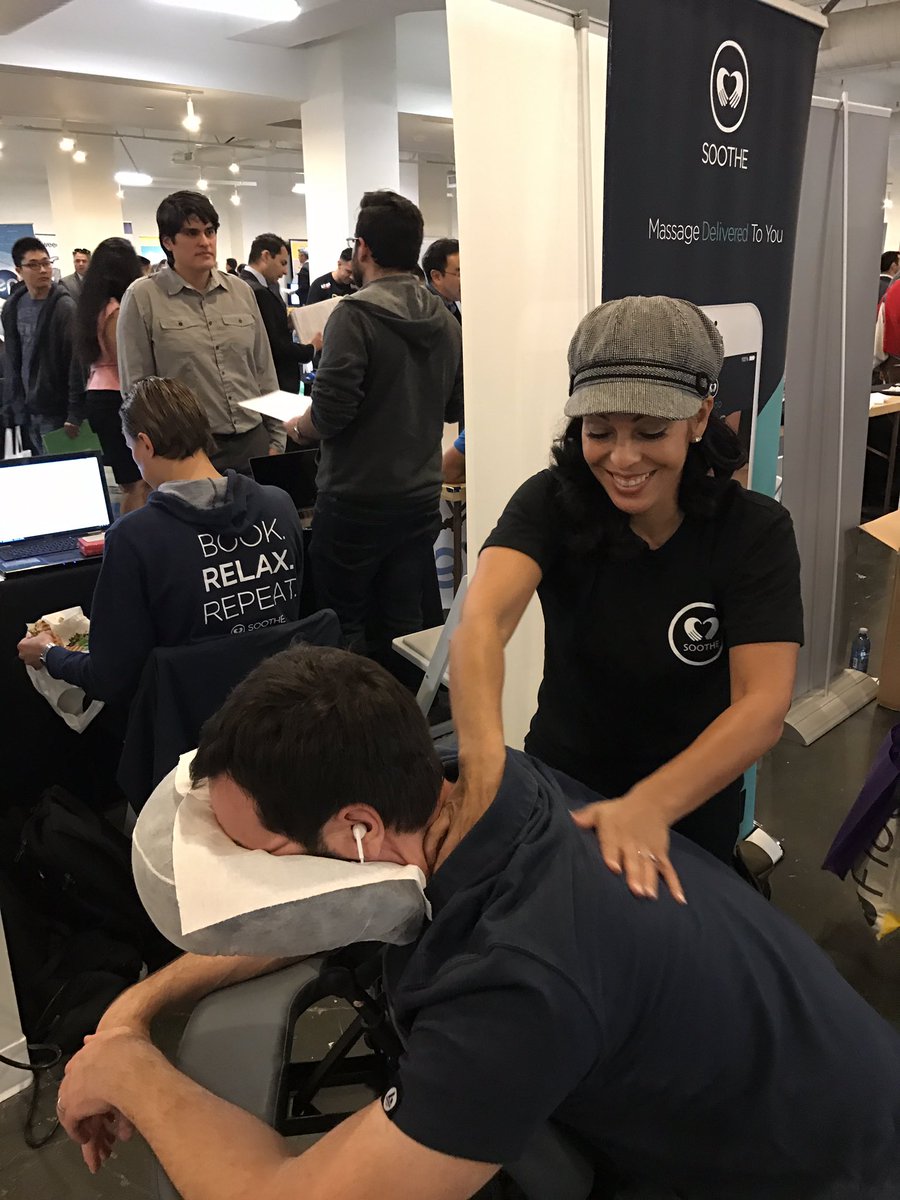 The Comparably booth had free popcorn, Suja juice, mini golf, photo booth and Jason Nazar sightings.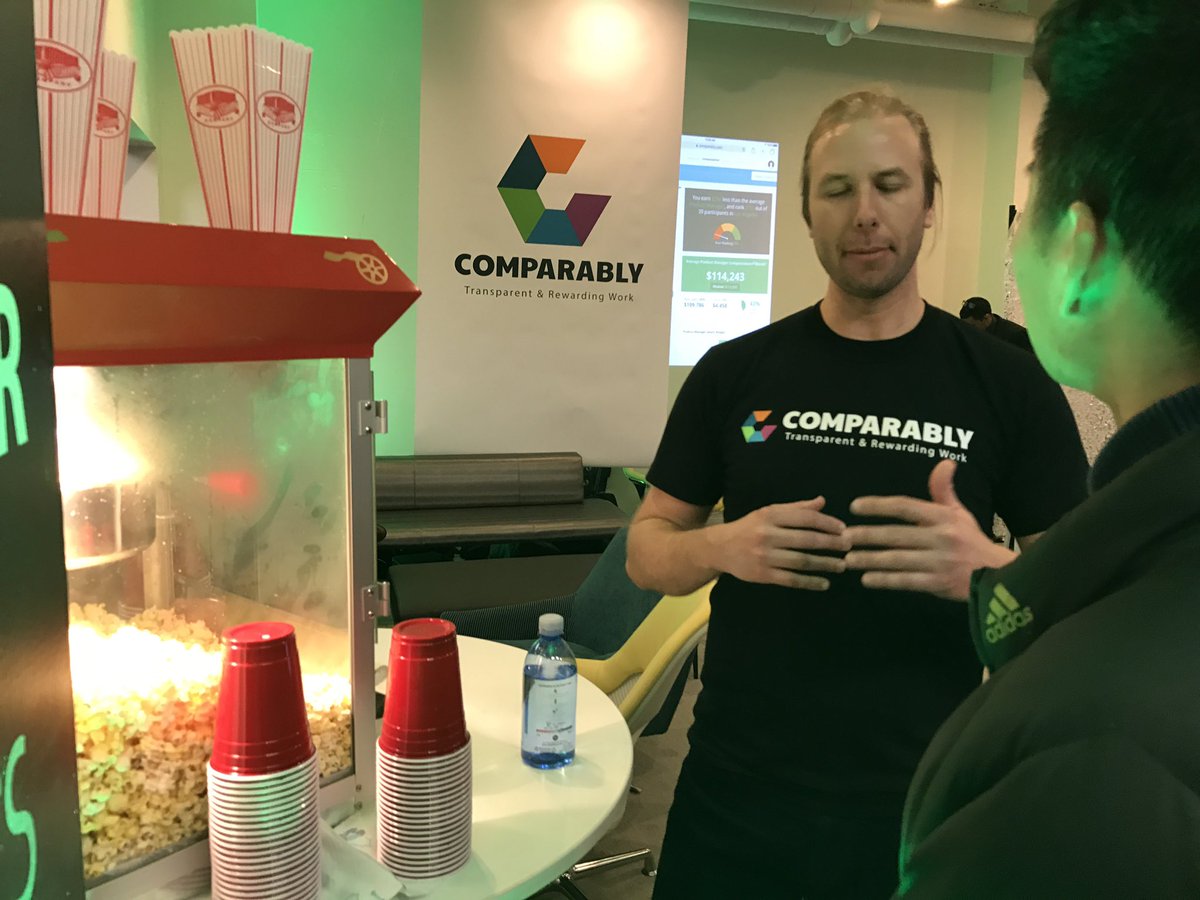 The Bouqs Company flower subscription services was decked out in bouquets of flowers.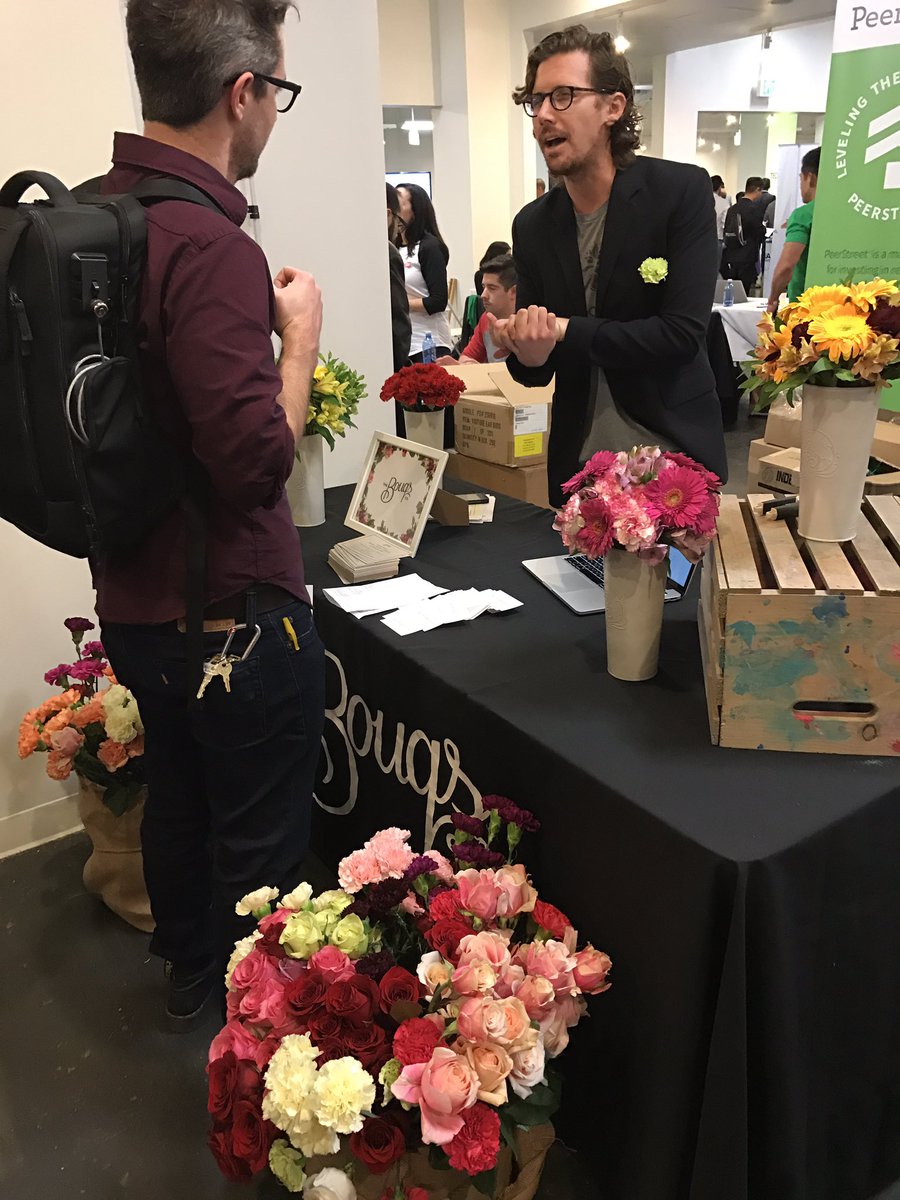 GumGum ad tech company in Santa Monica is looking for computer vision, machine /deep learning, big data experts.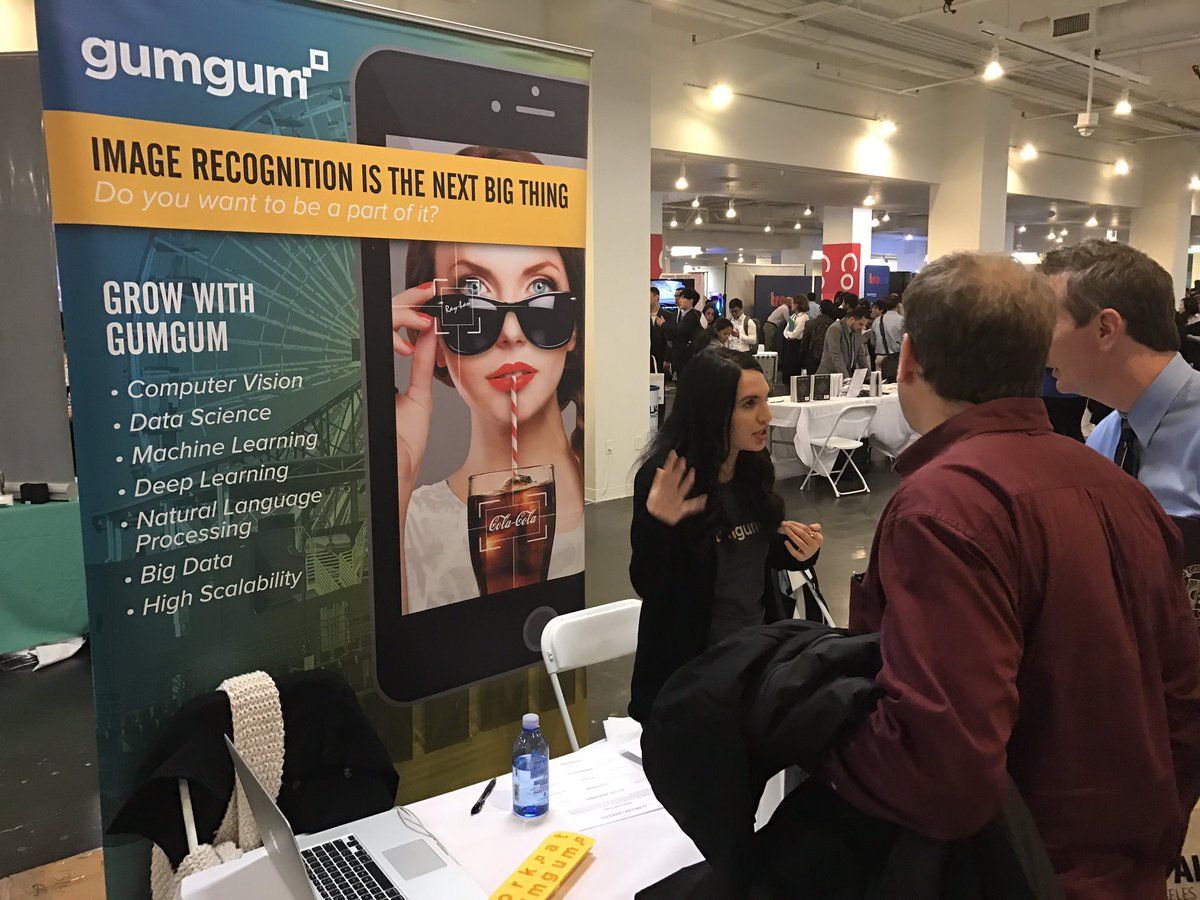 Digital LA founder Kevin Winston moderated a panel with DAQRI, discussing augmented reality applications for construction workers via the DAQRI Smart Helmet.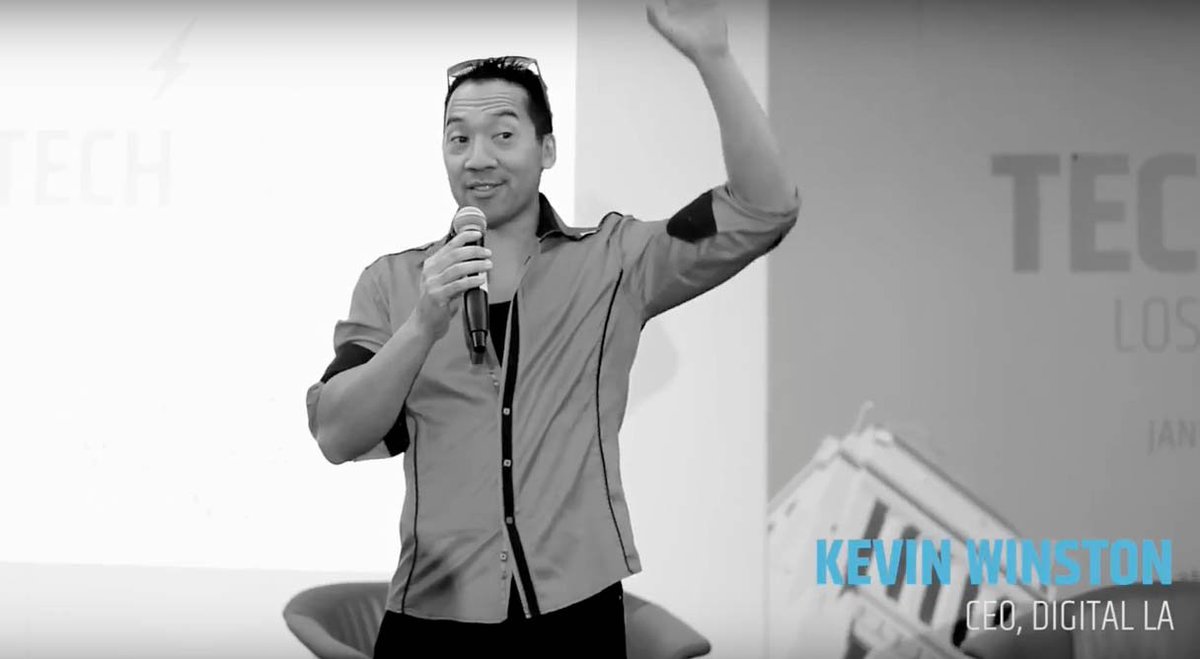 Leura Fine, founder of Laurel & Wolf, said that LA job market advantage is lots of different industries and talents: engineers, designers, marketer, and more.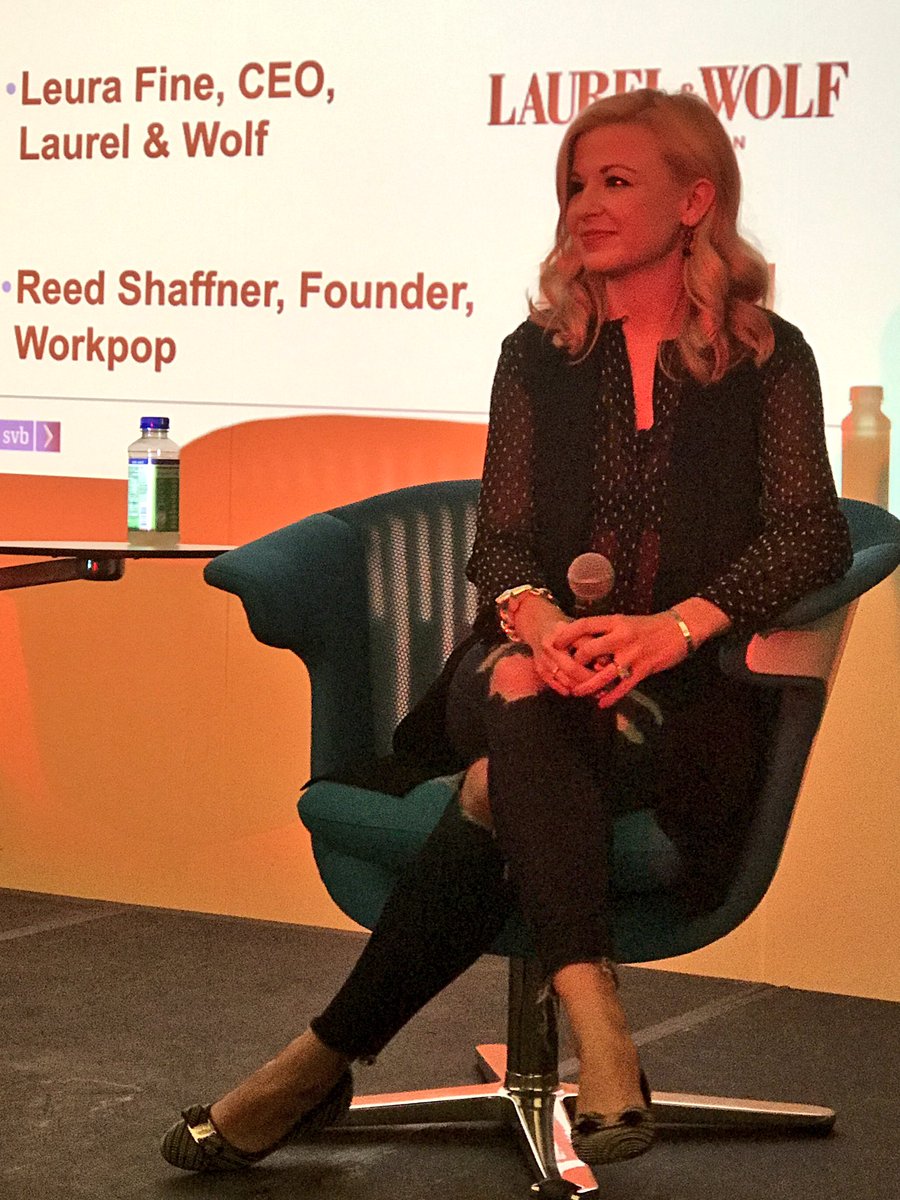 Congrats to the LA Mayor's Office and Jason on a great job fair!