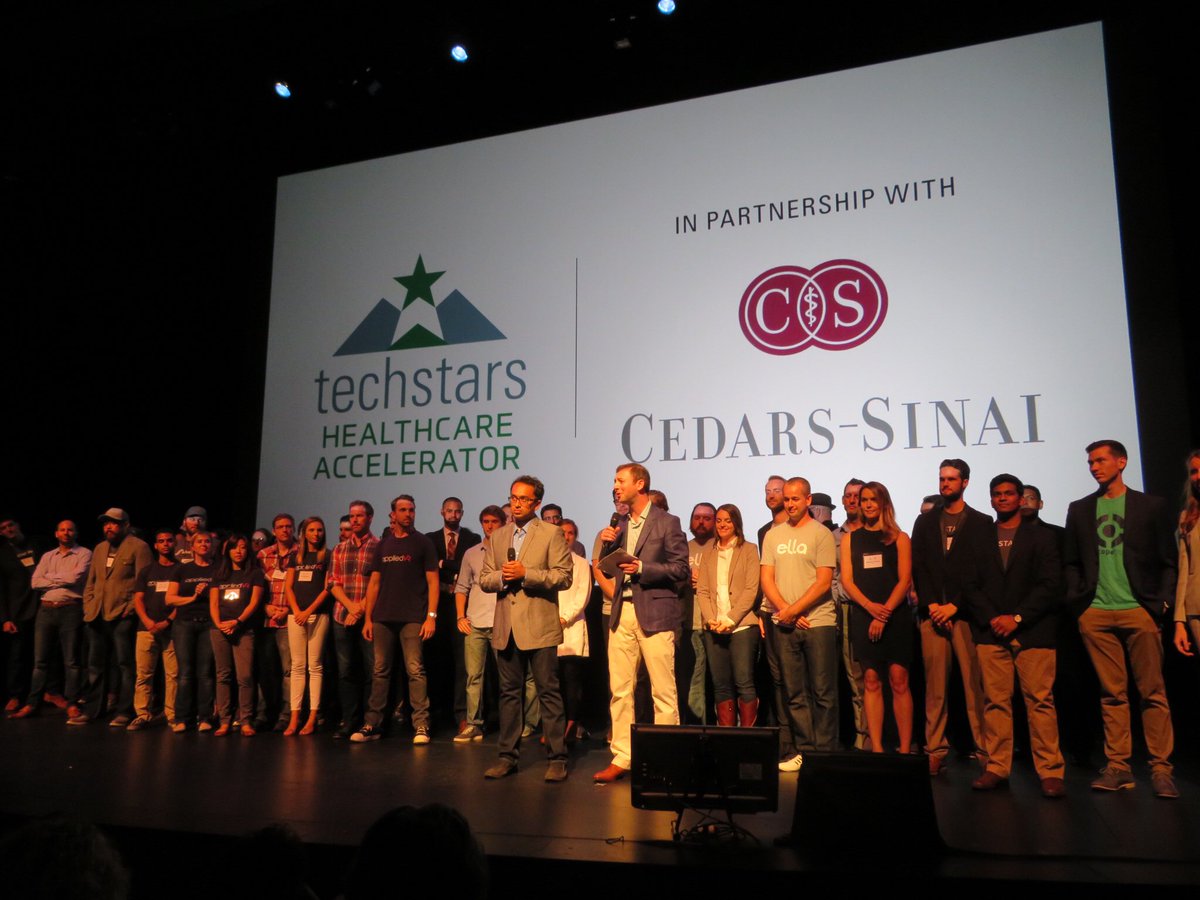 BEVERLY HILLS: Health startups focusing on data analytics, provider-patient communication, and VR pitched at the Techstars Cedar-Sinai Health Accelerator's first demo day, held Thursday at the Wallis Annenberg Performing Arts Center in Beverly Hills.
The 11 startups received $120,000 investment each, access to Techstars mentors and the Cedars-Sinai network, and workspace in the new Innovation Center across the street from Cedars-Sinai.
This is Techstars first health care accelerator, started in LA thanks to interest of Cedars-Sinai Hospital, which has a history and culture of technology innovation. Techstars Cedars-Sinai accelerator managers Matt Kozlov and Omkar spoke at our Digital LA – Health Tech pitch and panel in January; see article. 
Meet the startups:
AppliedVR is a virtual reality platform that enhances the inpatient experience. Patients can immerse themselves in VR worlds to mediate, do yoga, and other stress-reduction exercises while in the hospital. Or they can play games to make their hospital experience more fun.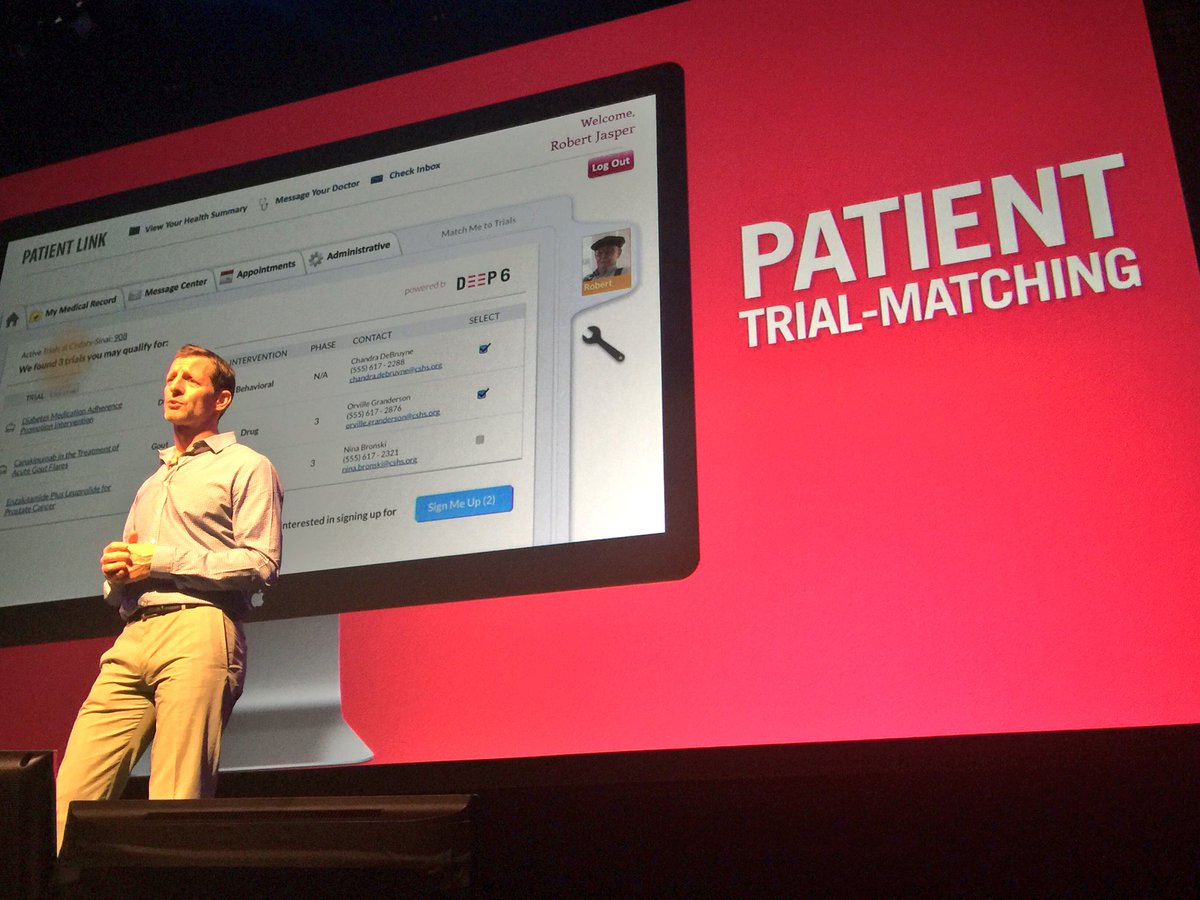 Deep 6 analyzes unstructured data to build cutting-edge artificial intelligence applications for healthcare. AI applications can analyze trends in health data to improve patient care and outcomes. At the Demo Day, Deep 6 co-founder Wout Brusselaers announced a three-year deal with Cedars-Sinai to help analyze its data.
Ella is a mobile health platform that uses mindfulness programs to help patients with pain better manage their symptoms.
Grace is comprehensive, technology-driven concierge service for families managing end-of-life care, helping families deal with loss, funeral logistics, etc.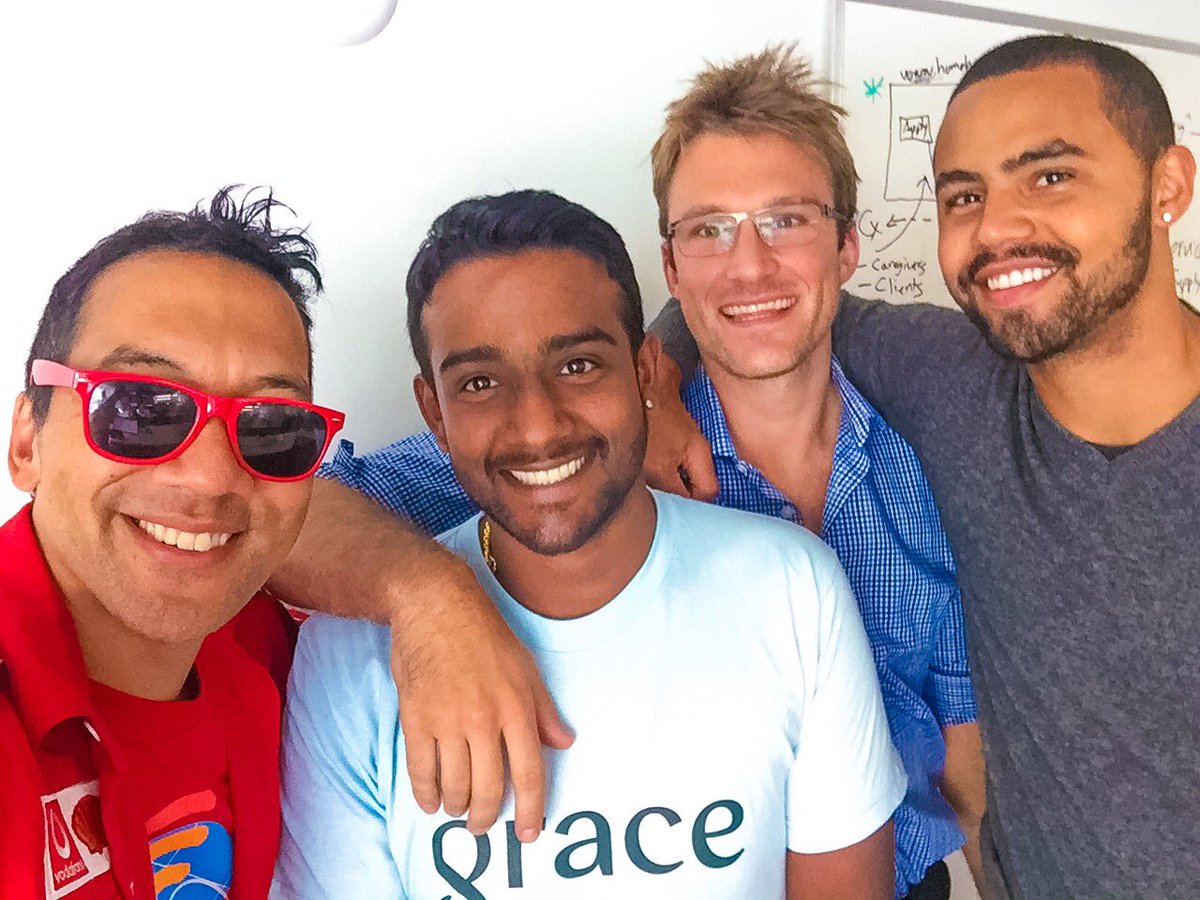 HomeHero is a tech-enabled, non-medical home-care provider helping families find, hire and manage high quality home care for seniors. At the demo day, HomeHero announced a partnership with Cedars-Sinai that lets Cedars seniors receive home care, one of the first hospitals to offer such services.  Co-founders CEO Kyle Hill and COO Mike Townsend (photo right with Digital LA founder Kevin Winston) have been featured in several articles recently for their novel approach to home senior care, an often overlooked market. 
Inscope Medical Solutions is a disposable low-cost video laryngoscope that is the first all-in-one intubation solution to provide a clear view of every airway.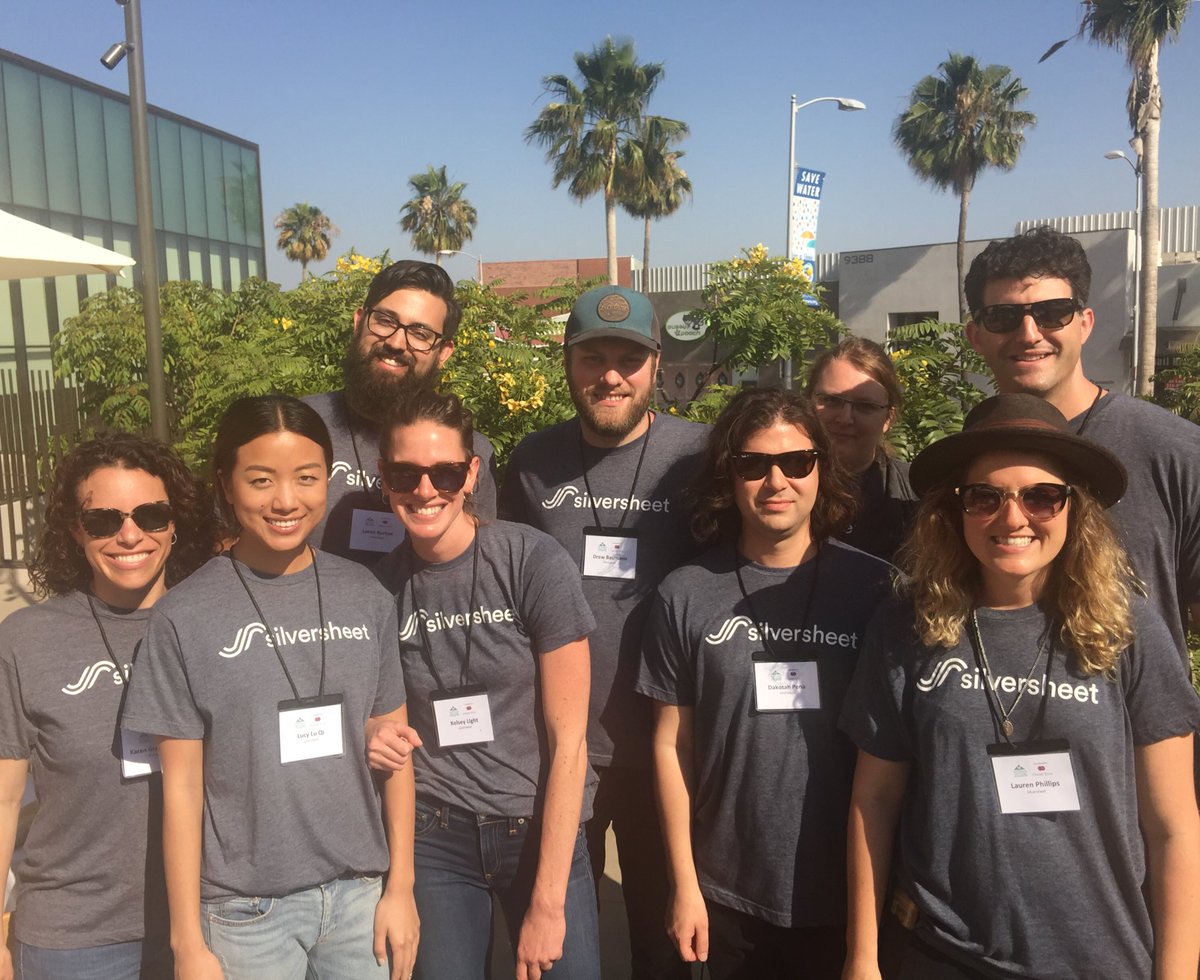 Silversheet is a talent management platform, empowering healthcare facilities and medical staff to work together and connect. It is a platform for medical staff credentialing, connecting doctors to healthcare facilities, streamlining workflow
WELL Health is a secure patient- to-provider communication platform that helps physicians and their offices connect with patients between visits.ow and improving outcomes.
Yosko is care coordination platform for hospitals that improves team collaboration, transitions of care and efficiency in procedural areas.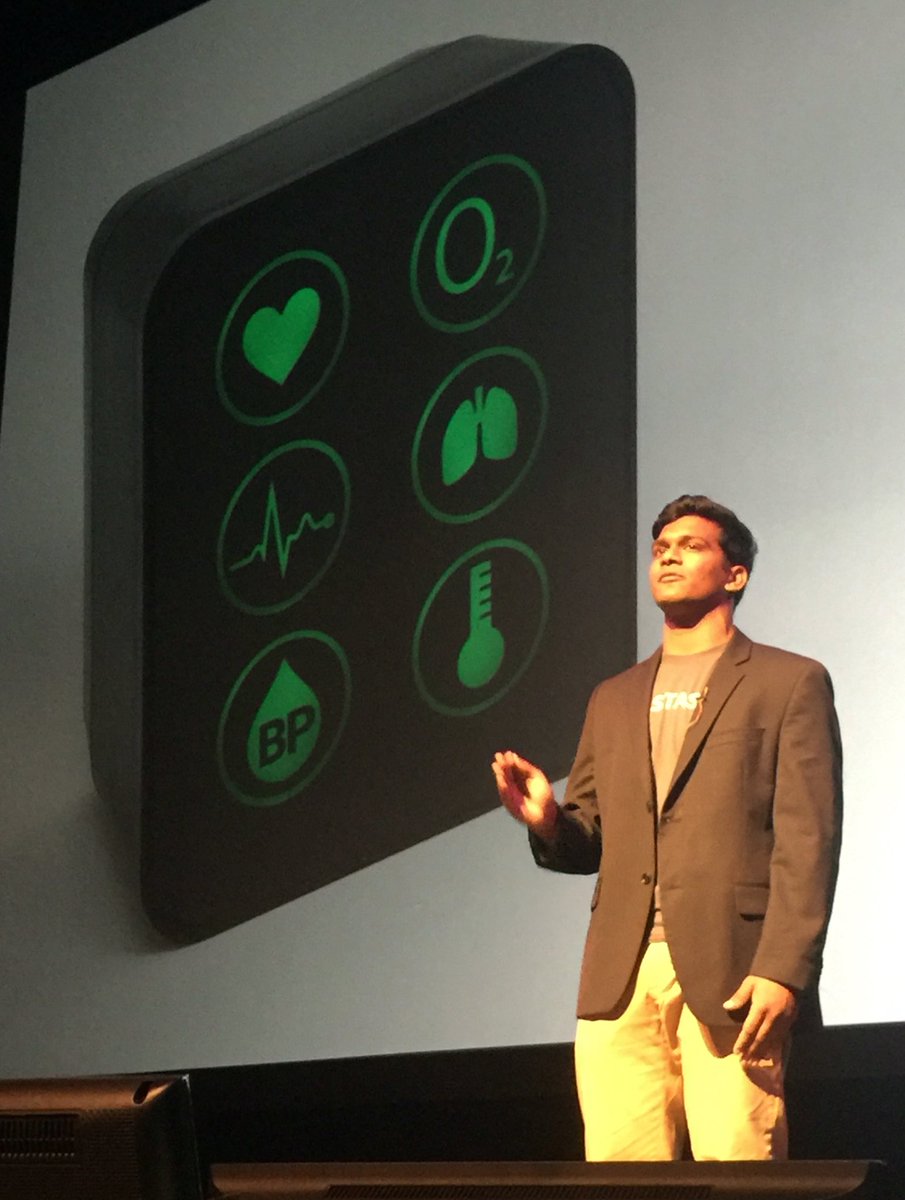 Stasis Labs creates a portable continuous health monitoring device that allows doctors, members of care teams and family members to identify clinical changes and intervene before a critical event.
ZendyHealth is a digital health marketplace where patients can bid and name their own price on standardized health and dental services to get quality, affordable care.
The morning after the demo day, the accelerator hosted an investor breakfast to continue networking.
During the summer, several of the first class of startups will continue to work in the Innovation space.
Techstars plans to launch applications for its second health class soon.