LOS ANGELES – On International Women's Day, we highlight women in the LA tech scene who are leaders in VR and immersive 360. These women have made outstanding contributions to the development and growth of VR. They either live and work in LA, or visit LA frequently with their work impacting the LA VR scene.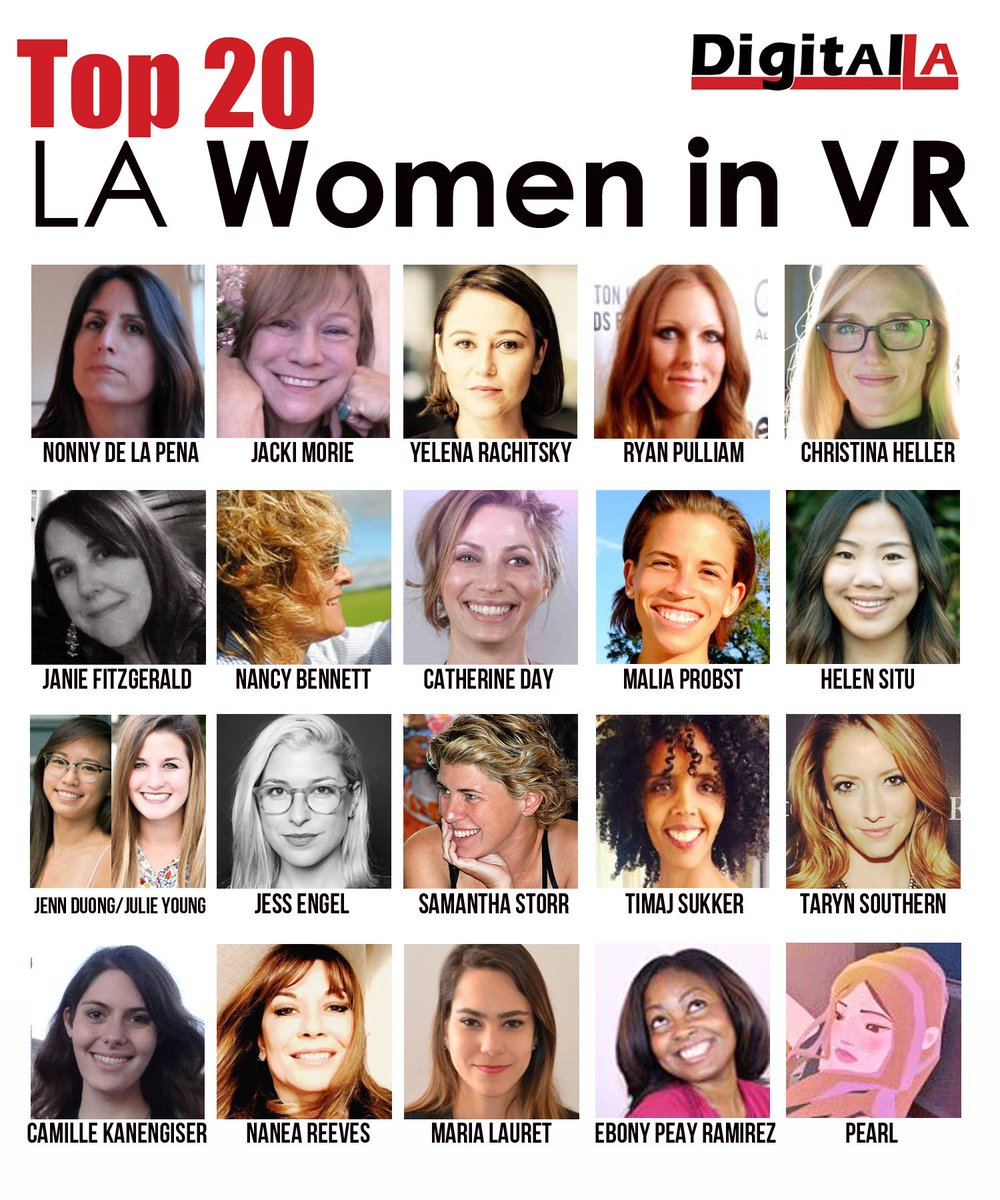 Nonny de la Peña
Emblematic Group, Founder
Nicknamed "Godmother of Virtual Reality" by Engadget, Nonny is a VR pioneer. With her experience as a senior fellow at the USC Annenberg School for Communication and Journalism, Nonny creates immersive journalism VR experiences. Her work puts you in the front line of situations to evoke awareness and empathy.  In Project Syria, commissioned by the World Economic Forum, you are in Syria seeing children play on a street corner, when a rocket hits nearby, causing chaos. In Hunger in Los Angeles, you are at a food bank in downtown LA when suddenly someone has a diabetic seizure. The film premiered at the Sundance Film Festival in 2012. Fast Company recently listed de la Peña as one of the "13 People Who Made the World More Creative."  She founded Emblematic Group, whose work has been recognized by Wired, BBC, MIT Technology Review, Mashable, Huffington Post, Verge, LA Times and more.
Jacki Morie
All These Worlds, CEO
Jacki Morie has been working in VR for the past 20 years. Her company All These Worlds creates purposeful virtual worlds for health, training, art and other meaningful experiences. She worked on a major contract with NASA to develop virtual worlds for long duration space flight missions to provide future astronauts relief from the social and psychological isolation such missions entail. She was a collaborator on a US Army Medical Command study to determine if Mindfulness (MBSR) classes delivered through virtual worlds are as effective as in physical locations. She emphasizes the importance of emotion in VR – getting the user to care about the characters and the environment. She speaks on VR panels around the world, including recently returning from a conference in Ireland. She is often spotted wearing excellent red shoes. @skydeas1
Yelena Rachitsky
Oculus Story Studio, Executive Producer
Yelena is on the Oculus Story Studio where she oversees a slate VR experiences and work closely with developers on VR content creation, from conception to launch. She worked on Henry, a heartwarming comedy about a lovable hedgehog who invites his animal friends over for his birthday party, but they are too scared by his quills to attend. Henry is the second VR experience to win an Emmy. It won the Outstanding Original Interactive category in 2016. Yelena is based at Oculus HQ in northern California, and frequently attends VR panels, conferences, TV Academy events, and other events in LA.
Ryan Pulliam
Specular Theory, Co-Founder
Ryan is co-founer of Specular Theory, an award-winning VR content studio in Venice. Specular Theory created the Perspective VR short films, which have debuted at the Sundance Film Festival and the Tribeca Film Festival. Client work includes working with Universal Pictures on the Terminator Genisys: The YouTube Chronicles 360 experience, partnering with YouTube influencer Superwoman. Specular Theory also worked on several VR experiences for game influencer MatPat's Game Theory, which won the Streamys Award for the new VR 360 category in 2016. Ryan speaks at VR events around the world.
Christina Heller
VR Playhouse, Founder
Christina is co-founder of VR Playhouse, a LA-based creative studio and full-service production company specializing in virtual and augmented reality for brands. VR Playhouse's clients include Redbull, Honda, Discovery, Toyota, Chevron, Disney, Live Nation, Time Inc, Macy's, Verizon, Boost Mobile, and Jack in the Box.
Janie Fitzgerald
Nokia Technologies
Janie leads the internal creative team which includes the roles of a traditional small studio. She produces content to showcase OZO 360 camera and related technologies and oversees all aspects of 360 pre-production, capture and post workflow. She also participates in the creation of educational projects to share insights to the creative VR community. Previously, she helped Mattel with the relaunch of its ViewMaster 2.0.
Nancy Bennett
Two Bit Circus, Chief Content Officer, VR
Nancy does content development and production oversight for all media and platforms including 360 VR and motion platform experience direction. She develops content related IP. Two Bit Circus has raised several million in funding to create permanent and traveling VR circuses to help children experience technology and inspire them to enter STEM / STEAM professions.
Catherine Day
Mssng Pecs, Head of VR/ AR
As Head of AR/VR at m ss ng p eces, Catherine advises on innovative projects for clients and original stories.  M ss ng p eyes created the landmark Dos Equis' "Virtual Masquerade," did the first President VR with Bill Clinton's "Inside Impact", and created "Follow My Lead: The 2016 Finals," a groundbreaking VR sports documentary experience for the NBA and Oculus. Catherine also is on the Board of VR Together, a global coalition of talent working together to realize VR's full potential in cause/impact.
Malia Probst
VRScout, Director of Brand Development
At VRScout, Malia manages partnerships and brand development. VRScout covers VR news and events, reaching 100 million globally in 2016 and inspiring a community of explorers and creators through original reporting via its editorial team, video and VR content created in its LA studio at CTRL Collective Playa Vista. VRScout also creates and one-of-a-kind events. Malia has spoken on several of our Digital LA and Silicon Beach Fest panels.
Helen Situ
NextVR, VR Evangelist
Helen Situ is the Virtual Reality Evangelist at NextVR, the leader in live virtual reality entertainment. NextVR has partnerships with LiveNation to livestream concerts, and is working on partnership with other sports and live events.. Helen works cross-functionally across business development, marketing, and content, previously the first product manager helping to launch the NextVR portal on Gear VR. She was the 4th employee at NextVR, based in Laguna Beach. Helen has spoken at GDC, NAB, San Diego Comic-Con, Slush, and the World News Media Congress and has been featured by USA Today, Voices of VR, and Yahoo Tech. In 2016, Helen joined the advisory board for SXSW Accelerator and founded an industry publication, Virtual Reality Pop, a newsletter covering VR news and events. @HelenSitu.
Jenn Duong and Julie Young
SH//FT, Co-Founders of Women in VR Facebook group
When Jenn and Julie worked at SH//FT, they founded the Women in VR group on Facebook to create a supportive place for women online to talk about VR, and to connect VR communities in LA with San Francisco, New York, and other cities internationally. Jenn and Julie vet every new member application, and ensure that the group is 80 percent women and 20 percent supportive men, including Robert Scoble and others. Members have found the group to be more supportive than other VR groups online. Digital LA teamed up with the Women in VR group to create a Women in VR panel in January. Jenn currently is the Director of Virtual Reality at 1215creative, a creative agency and production company based in Los Angeles. She oversees all things VR ranging from creative/ideation to production to post production and distribution strategies. She was recently named #22 in Onalytic's 100 Top Individual VR Influencers 2016.
Jess Engel
Within, Director of Original Content
Jess Engel is the Director of Original Content at Within, a technology and media company founded by Chris Milk and Aaron Koblin whose mission is to define VR as a new medium for experiential storytelling. She is currently developing an array of pioneering VR experiences with top creators across music, film, animation, and interactive.
Before joining Within, Jess produced VR in New York. Her previous projects include Fistful of Stars, a multimedia VR cosmic experience about the Hubble Telescope (BRIC! Celebrate Brooklyn Festival) and Giant, an immersive VR narrative experience (2016 Sundance Film Festival). Prior to her work in VR, she was the Creative Executive at Electric City Entertainment, a film production company in Los Angeles. There she worked on critically acclaimed films such as Matt Ross's, Captain Fantastic, and Derek Cianfrance's, The Place Beyond The Pines.
Samantha Storr
Here Be Dragons, VP and Executive Producer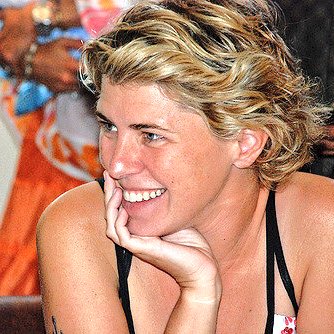 Samantha Storr is an Executive Producer at Here Be Dragons (aka VRSE.WORKS). In her 2+ years at Here Be Dragons, Samantha helped build the infrastructure necessary to carry this exciting technology out of its infancy. Leading a team of highly creative minds, Samantha has been at the forefront of all of Here Be Dragons' pioneering projects, most notably Evolution of Verse, Clouds Over Sidra, Walking New York, The Millions March, Catatonic, Waves of Grace, U2's Song For Someone & The Displaced.
Timaj Sukker
Jaunt VR, Director, Content Partner Relationships
Taryn Southern
TRIBE of GOOD, YouTube infuencer, content creator
Taryn is a top YouTuber who has started to get into Immersive 360 VR. She is a writer, producer, digital strategist, singer, actress, comedian, and YouTube personality whose videos have received more than 700 million views online. She has been featured in Vanity Fair, People, Forbes, Glamour, Cosmopolitan, Adweek, and more. She went on to host and executive produce DirecTV's first original series, Project My World before landing other jobs in the entertainment industry. She is one of the biggest influences using VR in TRIBE of GOOD, a VR/AR/digital production company focused on social impact.
Camille Kanengiser
Freeform Labs, Chief Creative Officer
Camille is a developer who co-founded Freeform Labs while an animation student at USC. She co-created ElemenTerra, a VR animated experience where you help life grow on a planet, instead of destroying it. Wave your controller, and you can terraform the planet to make hills rise, and plant forests which start to populate with animals. And you can fly it above it all to view your creation. ElemenTerra was recently acquired by Sweden-based Starbreeze to further develop the game.
Nanea Reeves
TRIPP, CEO, Co-Founder
TRIPP is currently developing mind-altering experiences in VR. Nanea recently spoke at the Women In Games International panel on Pioneering Women in VR at Survios HQ in Culver City.
Maria Fernanda Lauret
HuffPost RYOT News, VR Stitcher Editor
Maria is VR shooter, editor and stitcher for HuffPost RYOT where she helps put the audience into virtual reality news stories and documentaries. She has made hundreds of short news videos for RYOT News – which have reached hundreds of millions of people. She has worked on projects for Unicef, Google, Walgreens and Greenpeace.
Ebony Peay Ramirez
Oculus VR, Program Manager
Oculus diversity lead Ebony announced on stage at Oculus Connect 3 last fall that the company would spend $10M toward diversity minded initiatives to ensure that multiple perspectives and stories are told in VR. Based up north, Ebony spearheaded the Women of VR panel at Facebook's LA headquarters in January, showing support for women, diversity and including in the LA tech community.
Pearl
Lead Character, Google ATAP in Oscar nominated short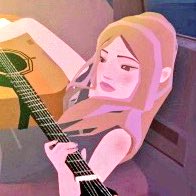 The teenage girl Pearl is an animated character in the Google Spotlight Stories VR short, Pearl, which is the first VR short to be nominated for an Oscar in the Animated Shorts category this past year. The five-minute short film is a musical journey between a father and daughter inside their '83 Chevy Citation, across decades. As VR films continue to increase, we will need more leading female characters in VR experience, just as we need leading female characters in film, TV, web series, and games.